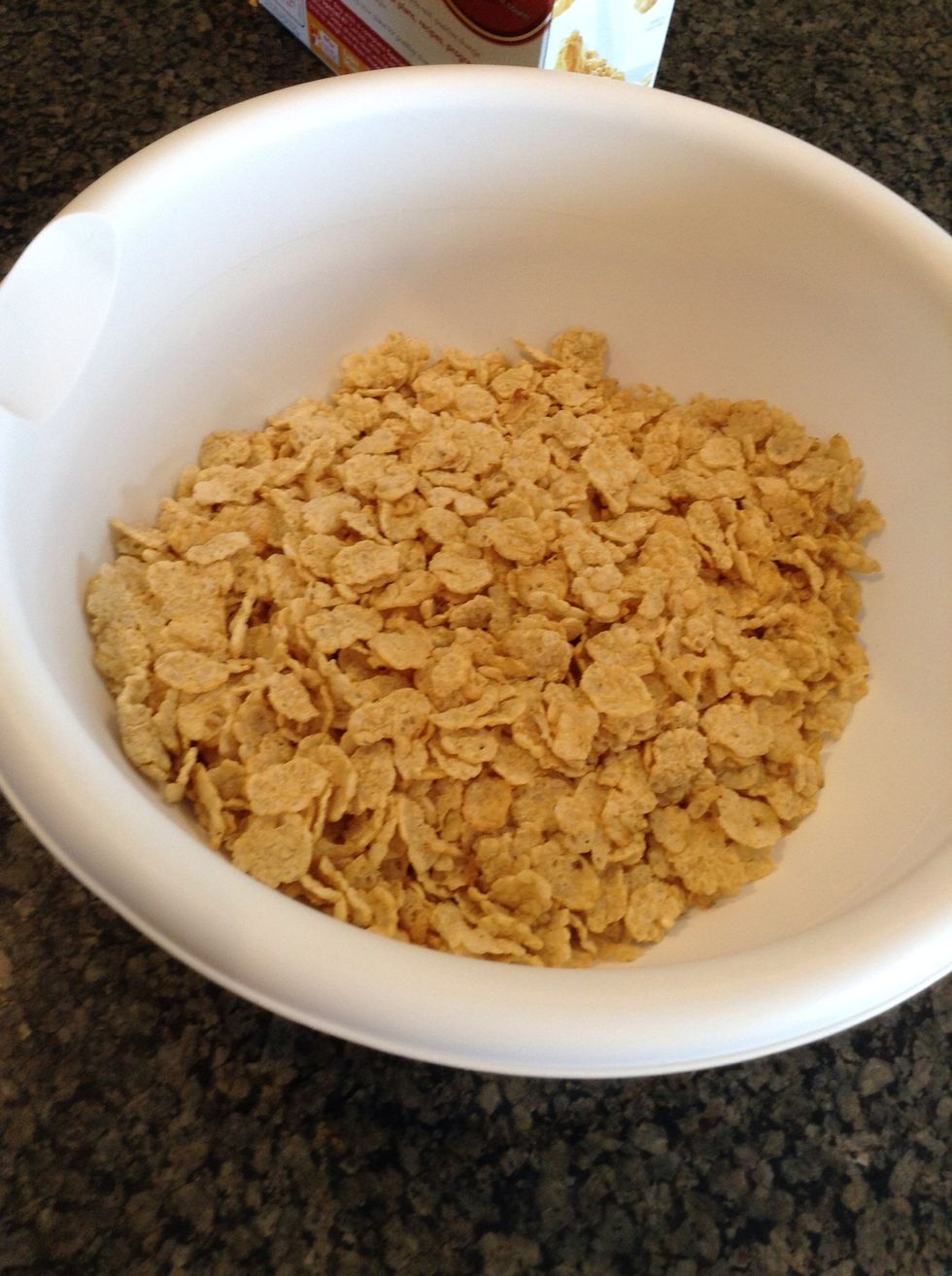 Measure out cereal into a large mixing bowl. Set aside.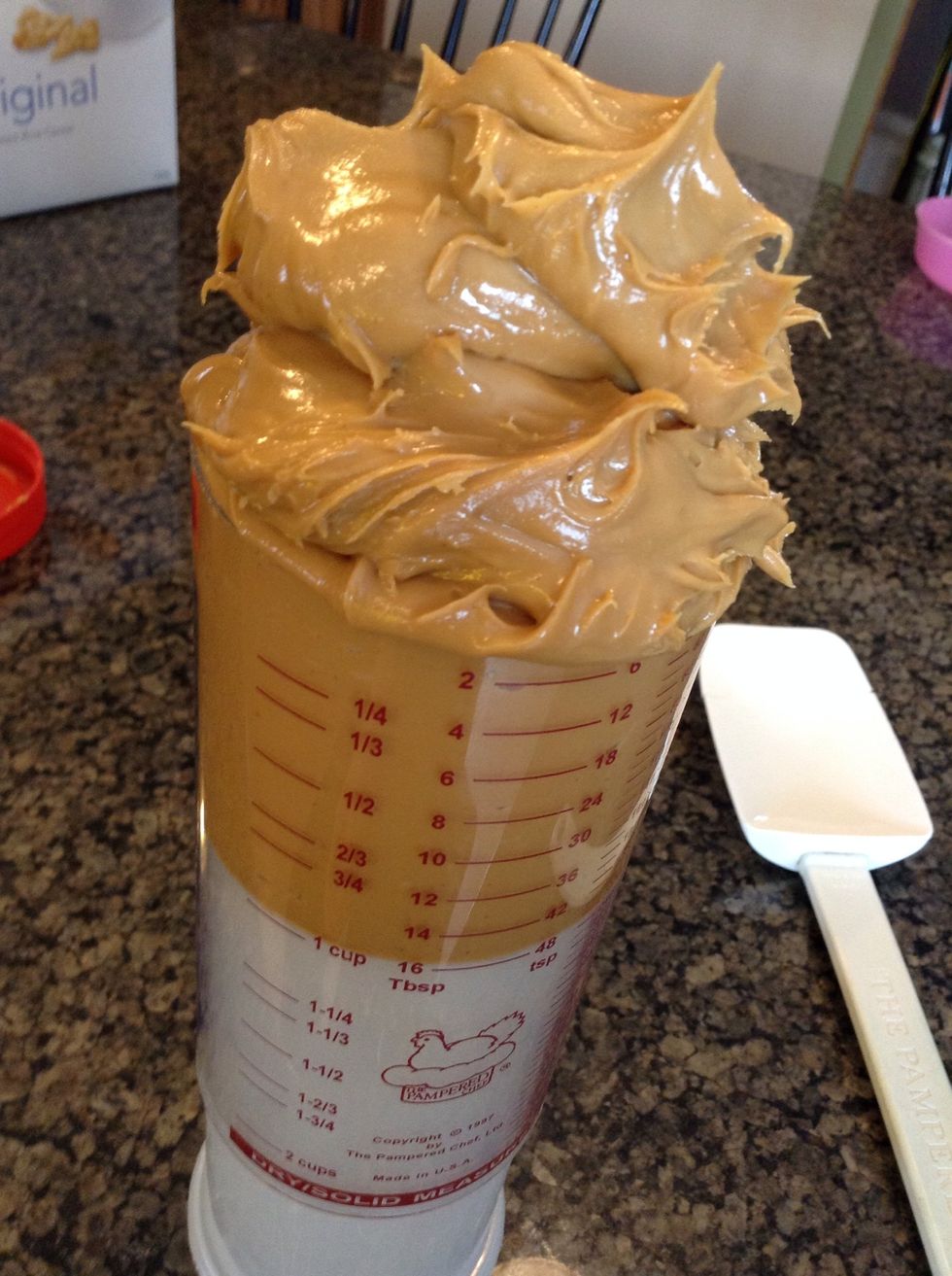 Measure a heaping cup of peanut butter(to make them more gooey). Set aside.
Measure chocolate chips and butterscotch chips.
Put chips in a microwave safe bowl. Set aside.
Measure corn syrup and sugar.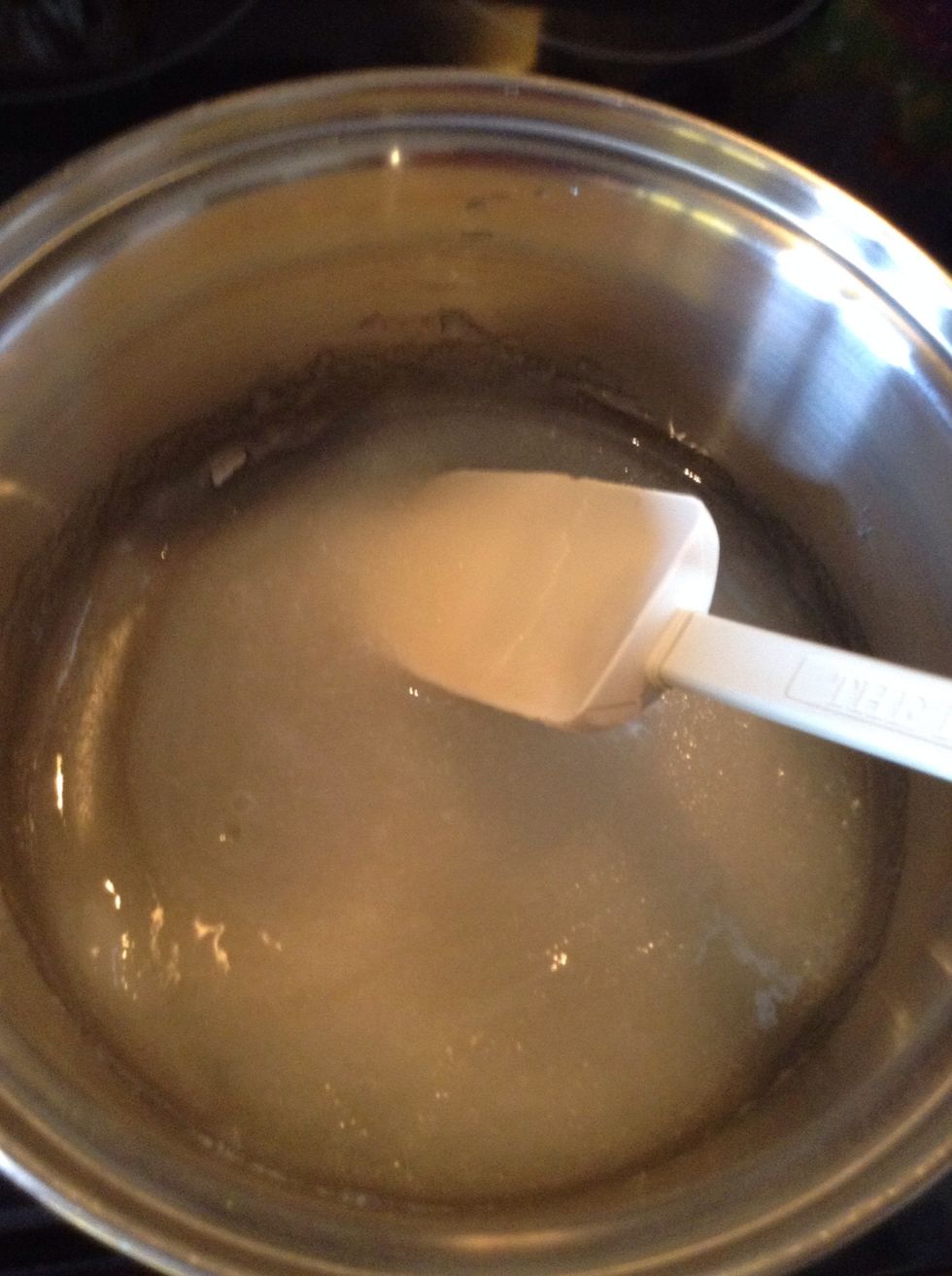 Mix together in a medium sized pot.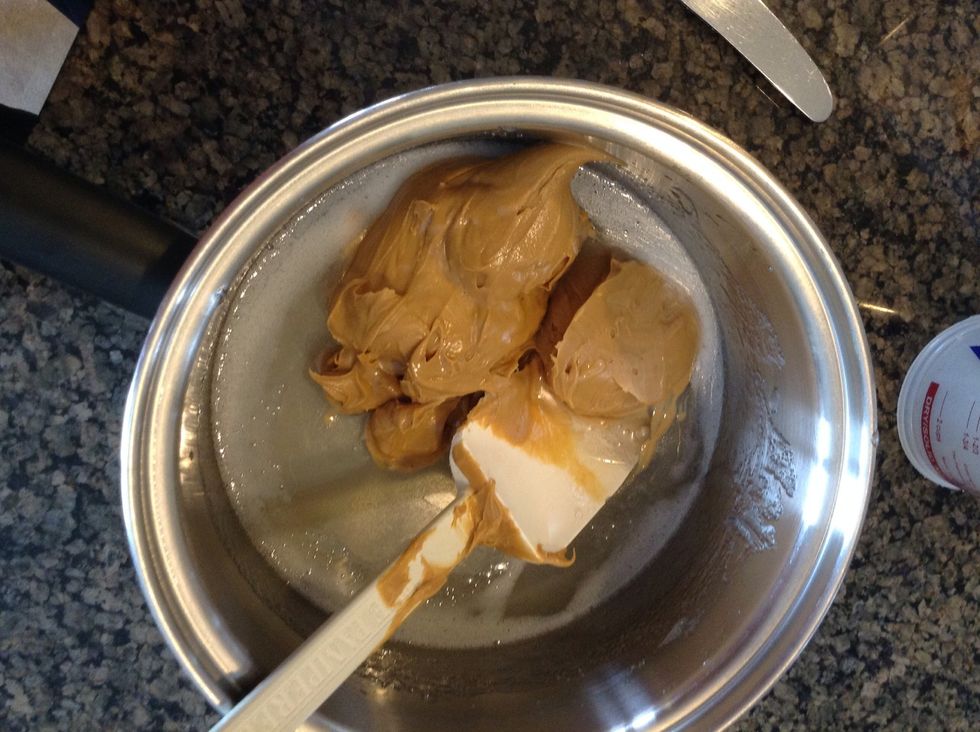 Remove from heat and add peanut butter.
Stir until peanut butter is mostly melted.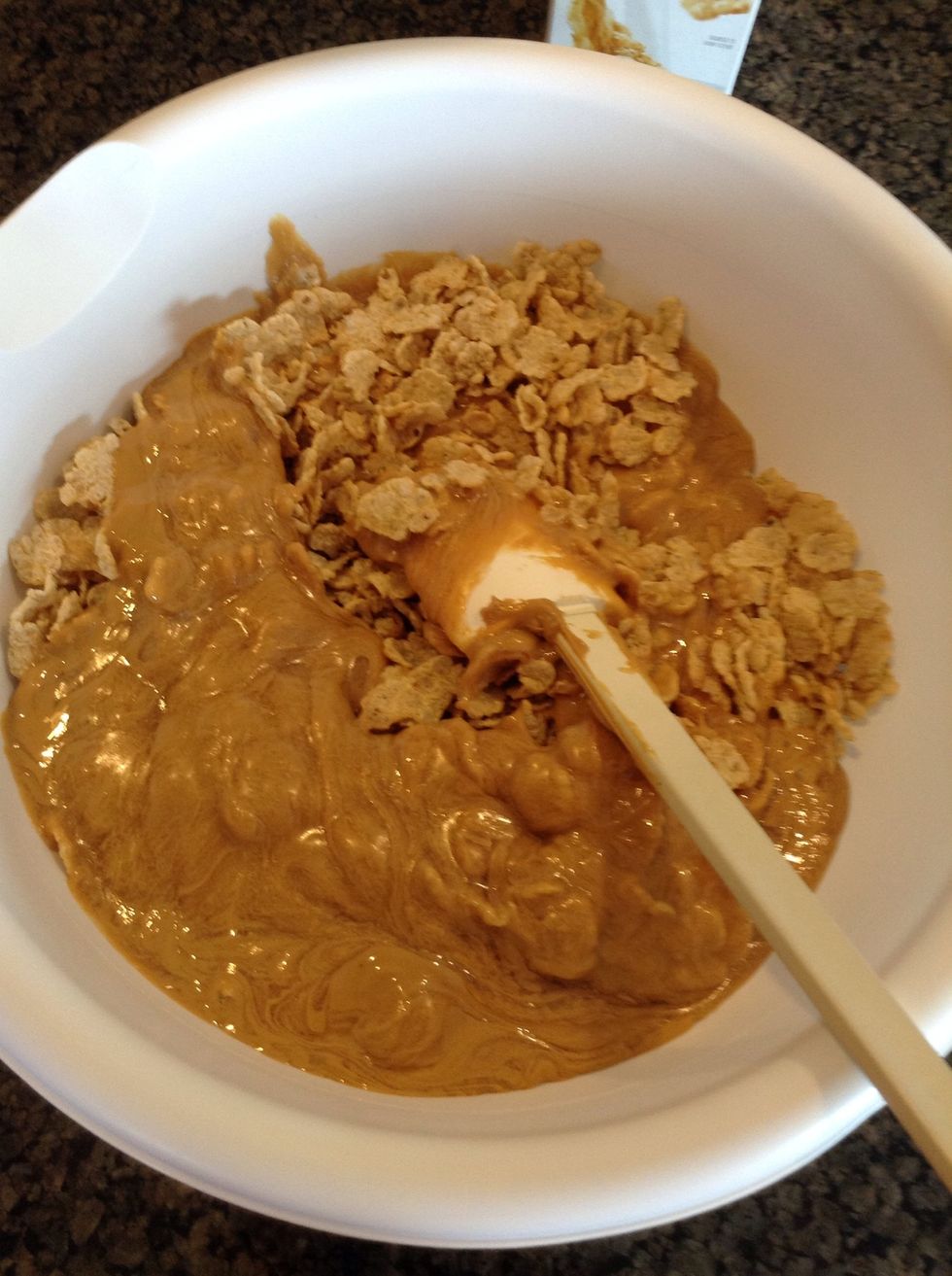 Pour peanut butter mixture into bowl of Special K cereal.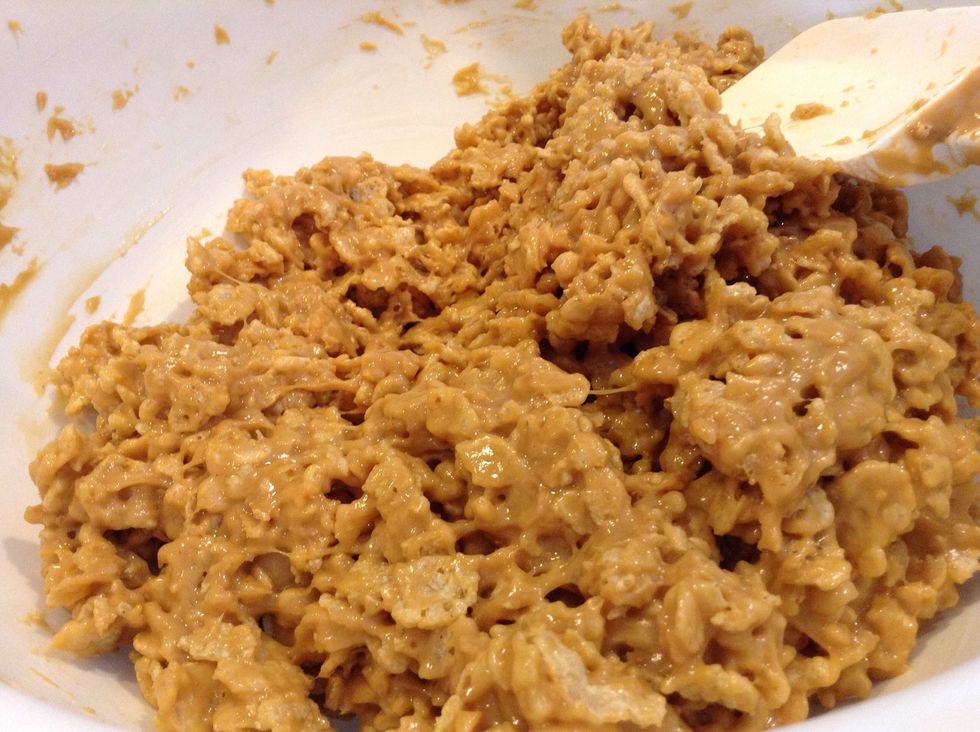 Mix until cereal is completely coated with peanut butter mixture.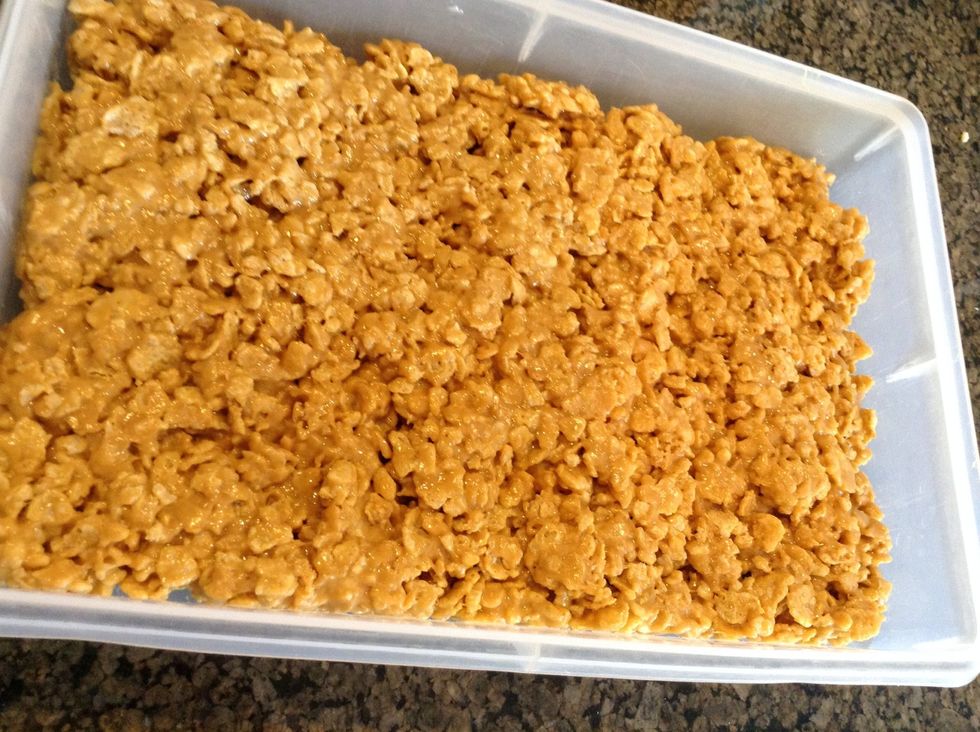 Spread cereal mixture evenly into 9"by13" buttered or greased pan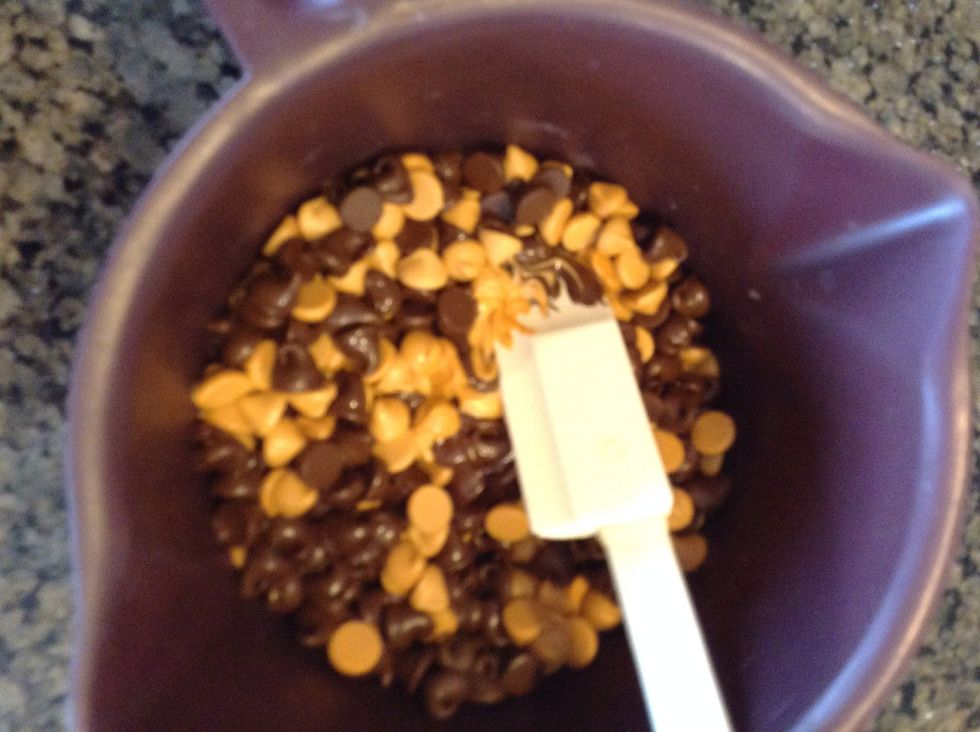 Put butterscotch chips and chocolate chips into a microwave safe bowl and microwave for 1 minute or until chips are soft.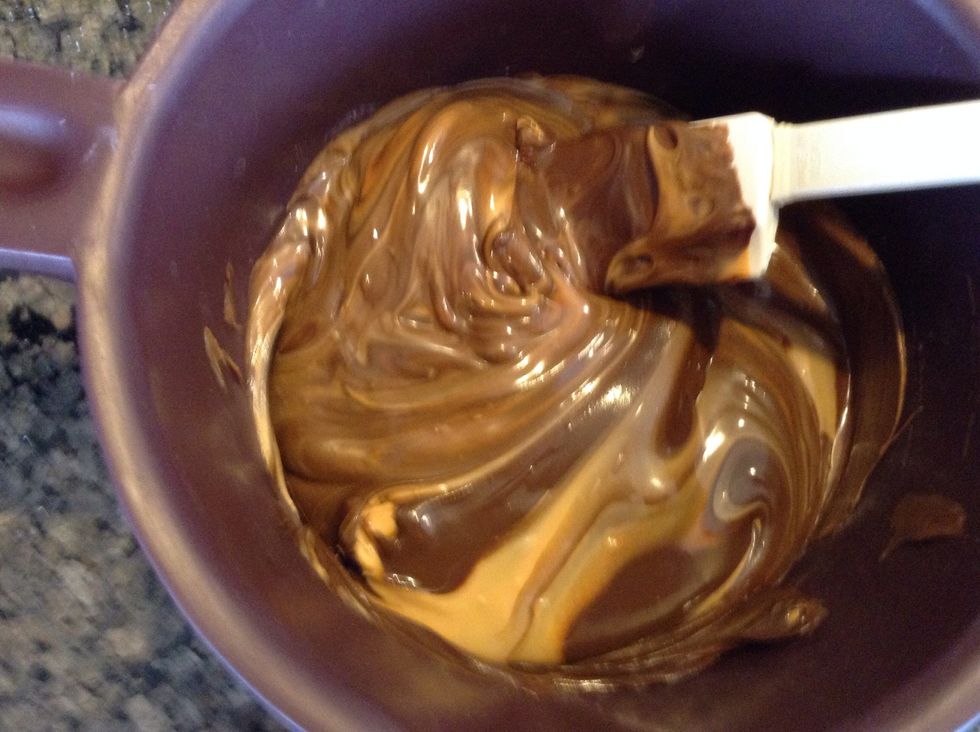 Stir chips together until they are completely mixed.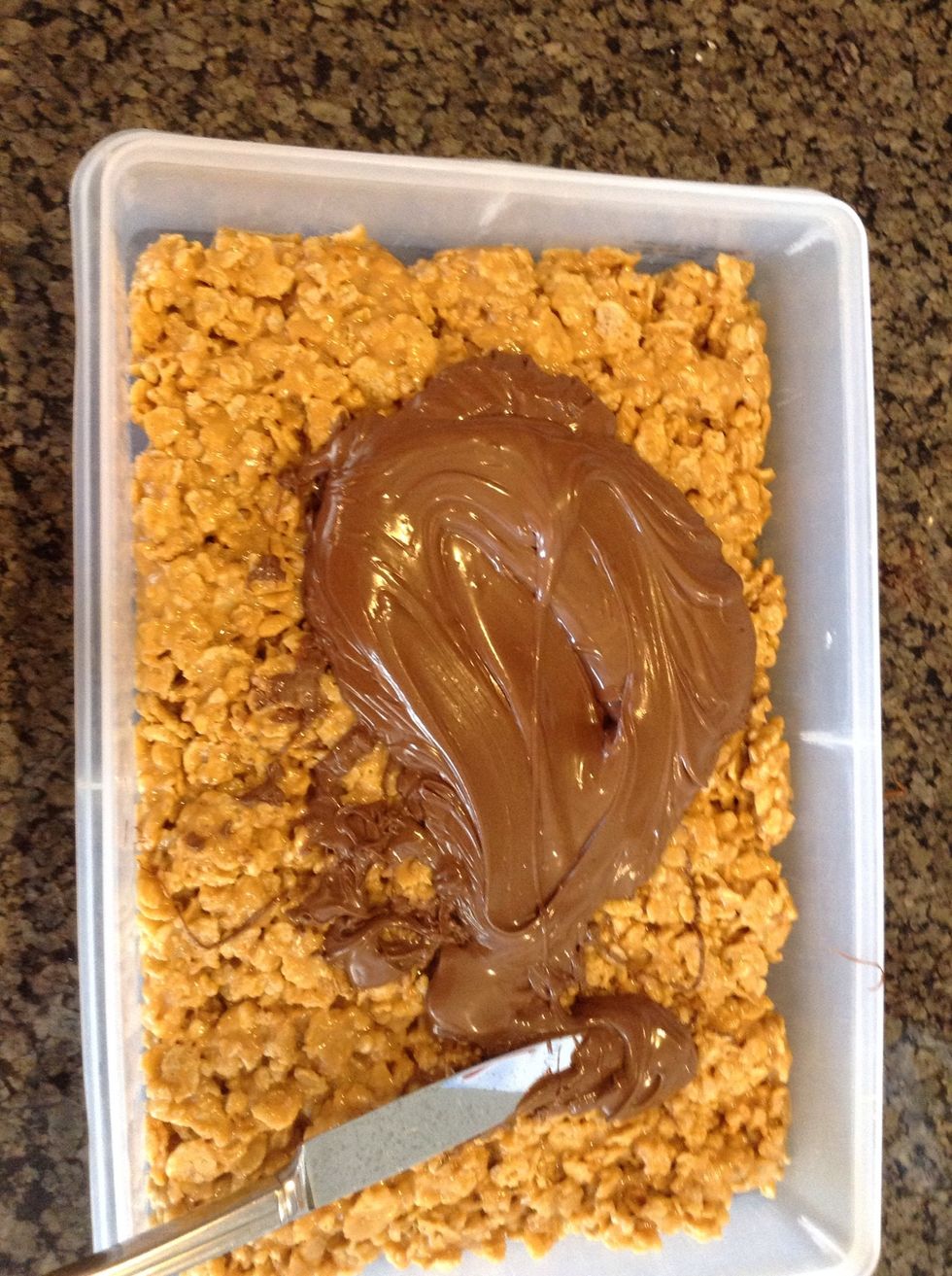 Pour chocolate frosting on top of cereal in pan. Spread evenly across the cereal mixture with a butter knife.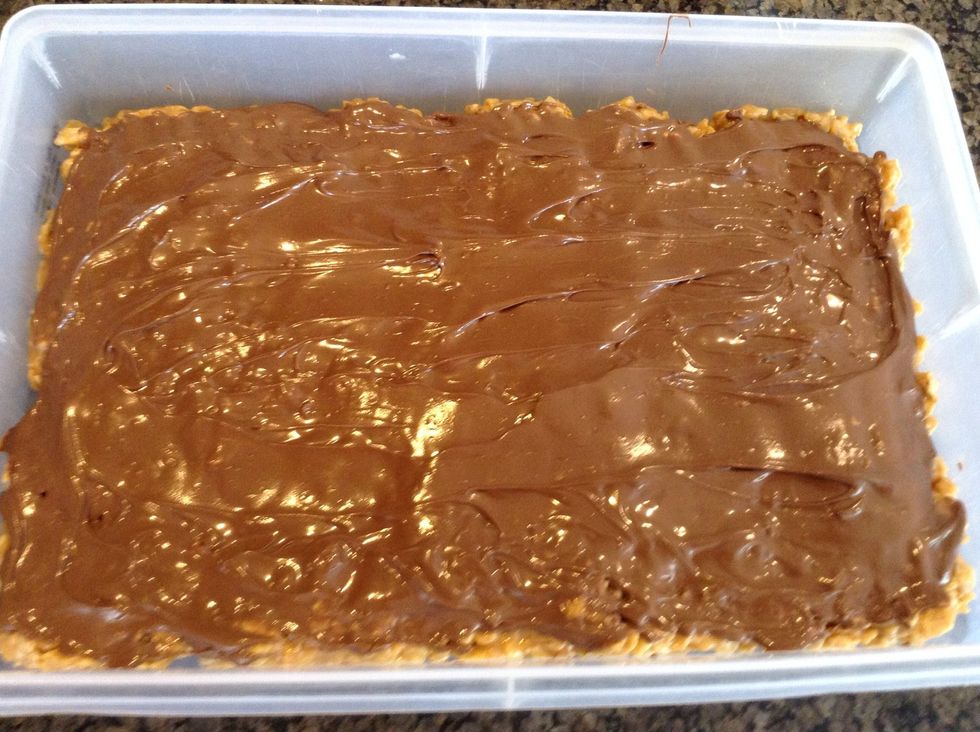 Let sit about one hour before serving. You can cut them in this time.
6.0c Special K Cereal
1.0c Granulated sugar
1.0c Corn syrup
1.0c Creamy peanut butter; heaping
1.0c Chocolate chips
1.0c Butterscotch chips
Buttered or greased 9by13 inch pan
Large mixing bowl
Microwave safe bowl
Medium sized pot
Spatulas