This seasoning is really tasty, and for some reason tastes really salty even though there is very little salt. Goes with pretty much anything and reduces your salt intake.
74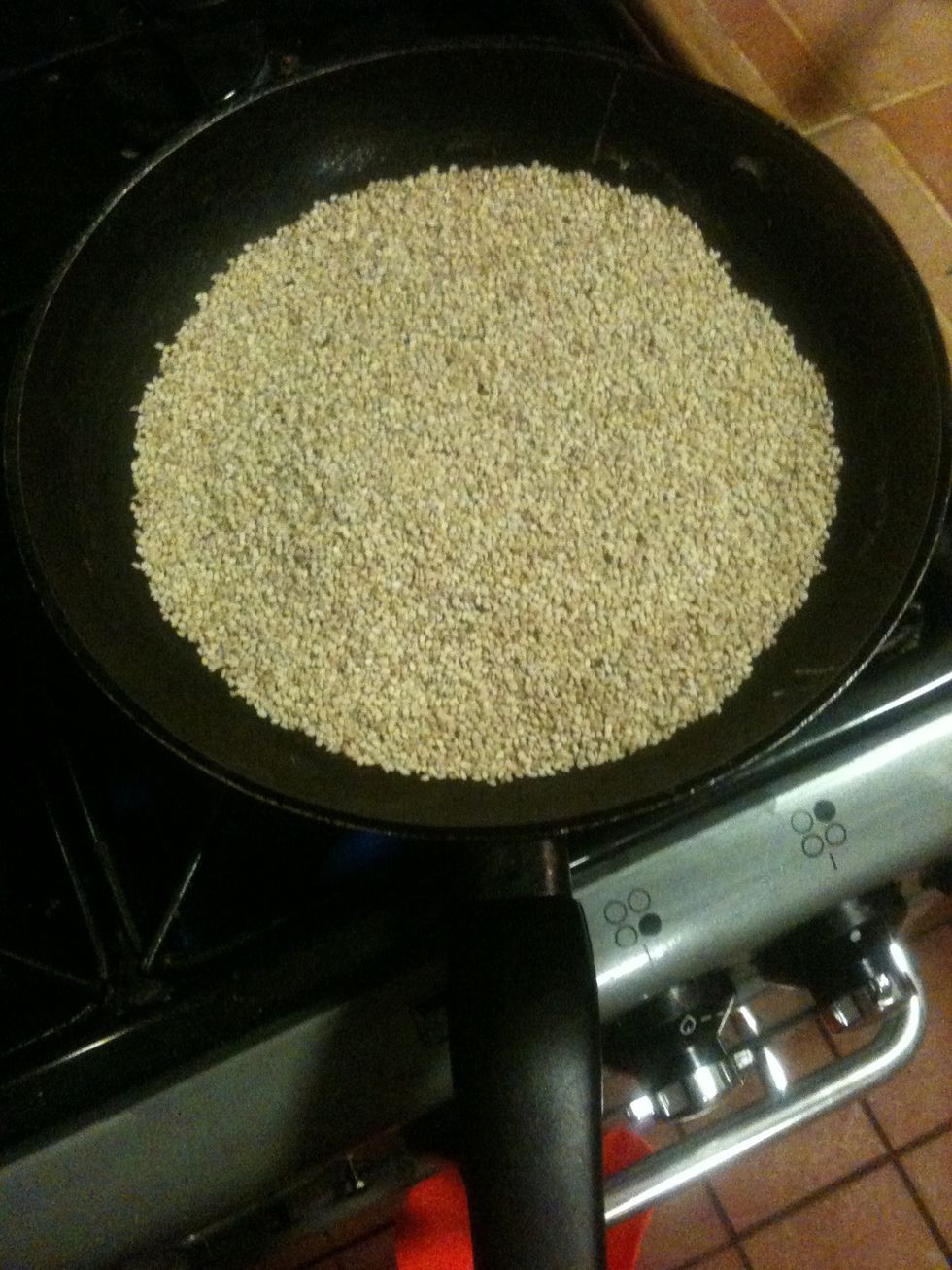 Dry fry a whole load of sesame seeds. If you want a jar of seasoning, roast just under a jars worth of sesame seeds.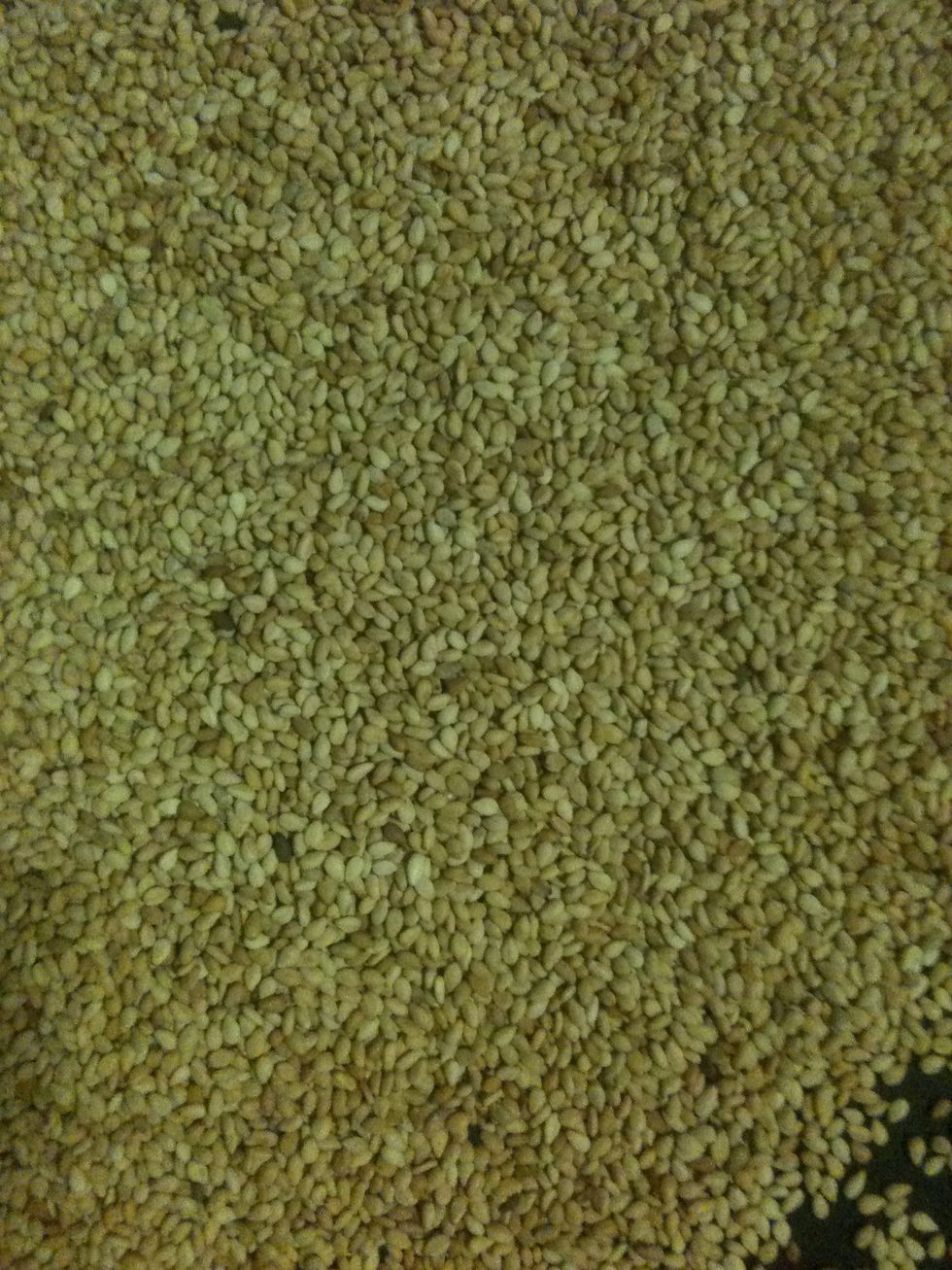 Keep stirring constantly. Eventually they'll start to pop and crackle. This means you're nearly done. Be very careful as they will very quickly go from golden brown to burnt.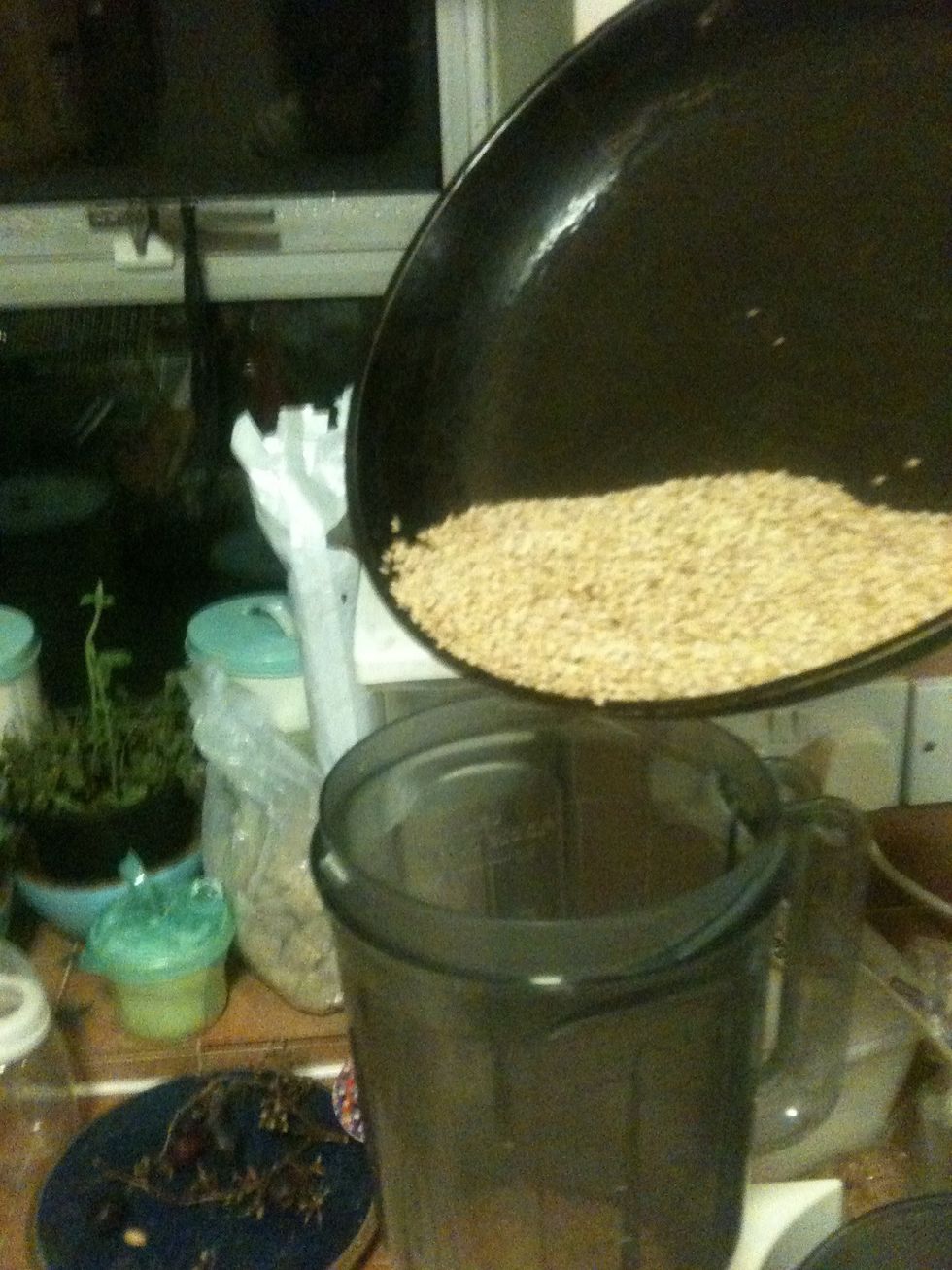 Put the seeds in the blender.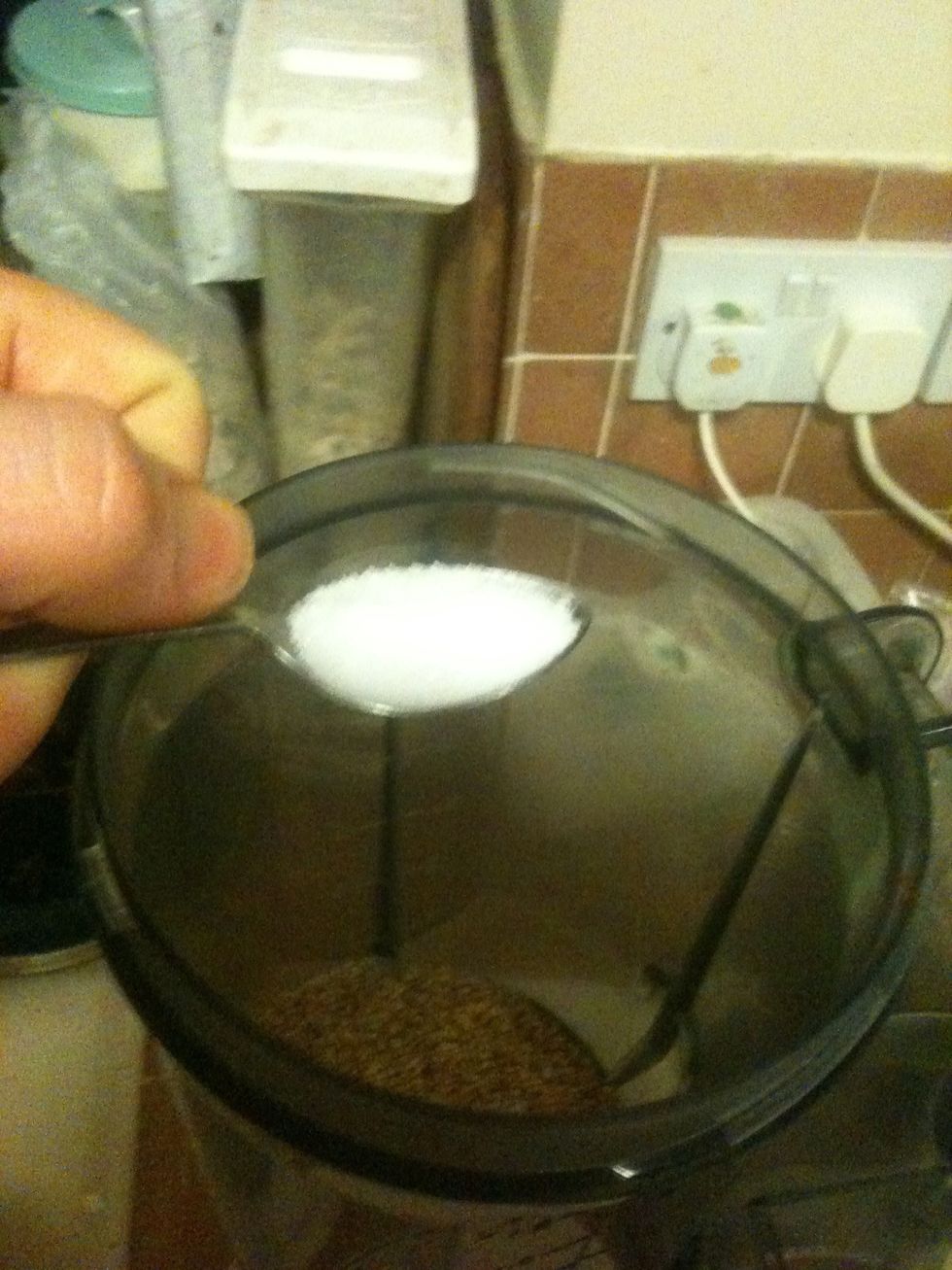 I added one teaspoon of salt for three quarters of a jars worth of seasoning. The official ratio is 1 part salt to 16 parts sesame, but I find that too salty.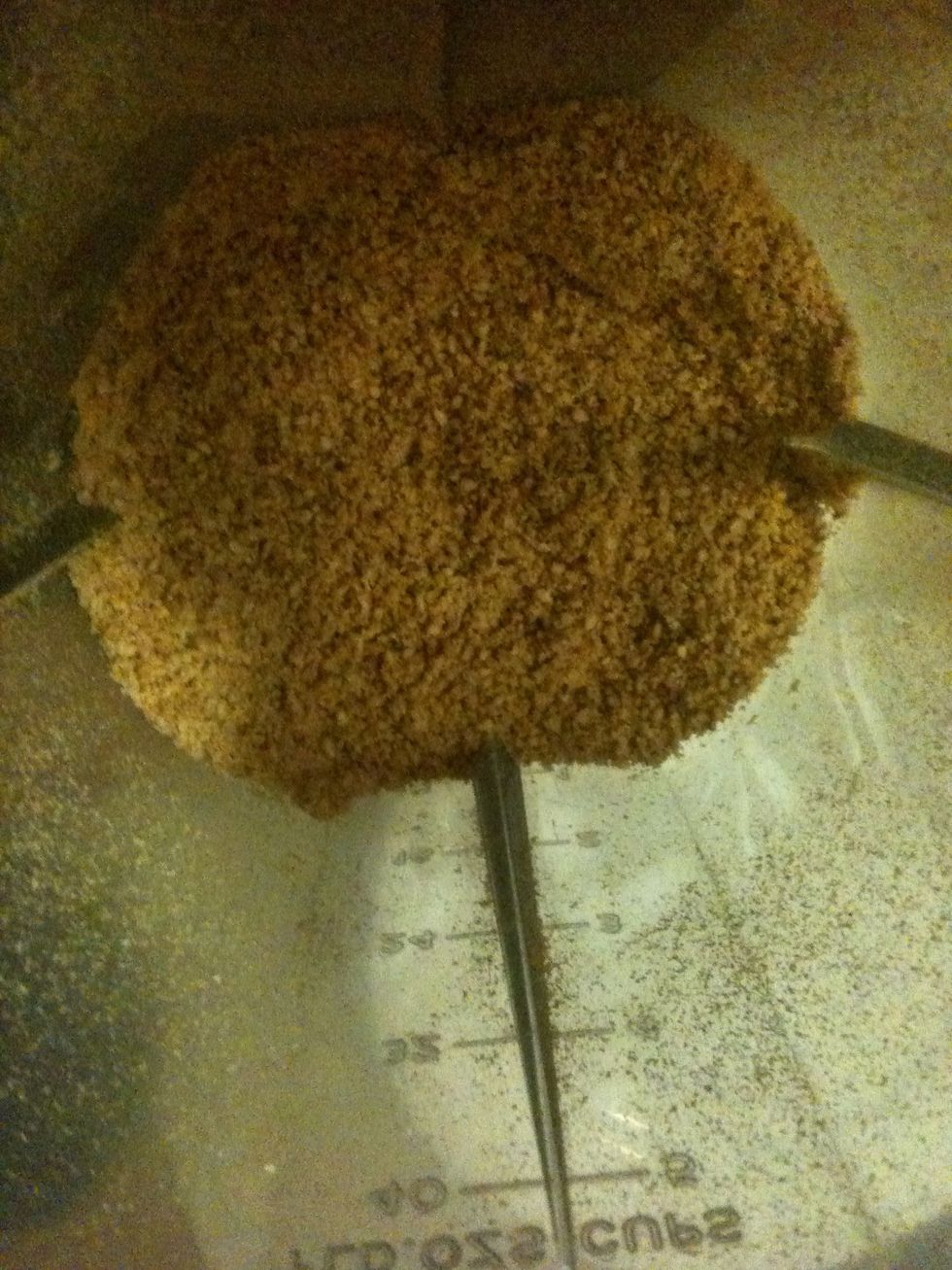 Whizz it all up. When done, taste to see if you're happy with the amount of salt. Add more if not. A food processor may work better than a blender - I haven't tried it.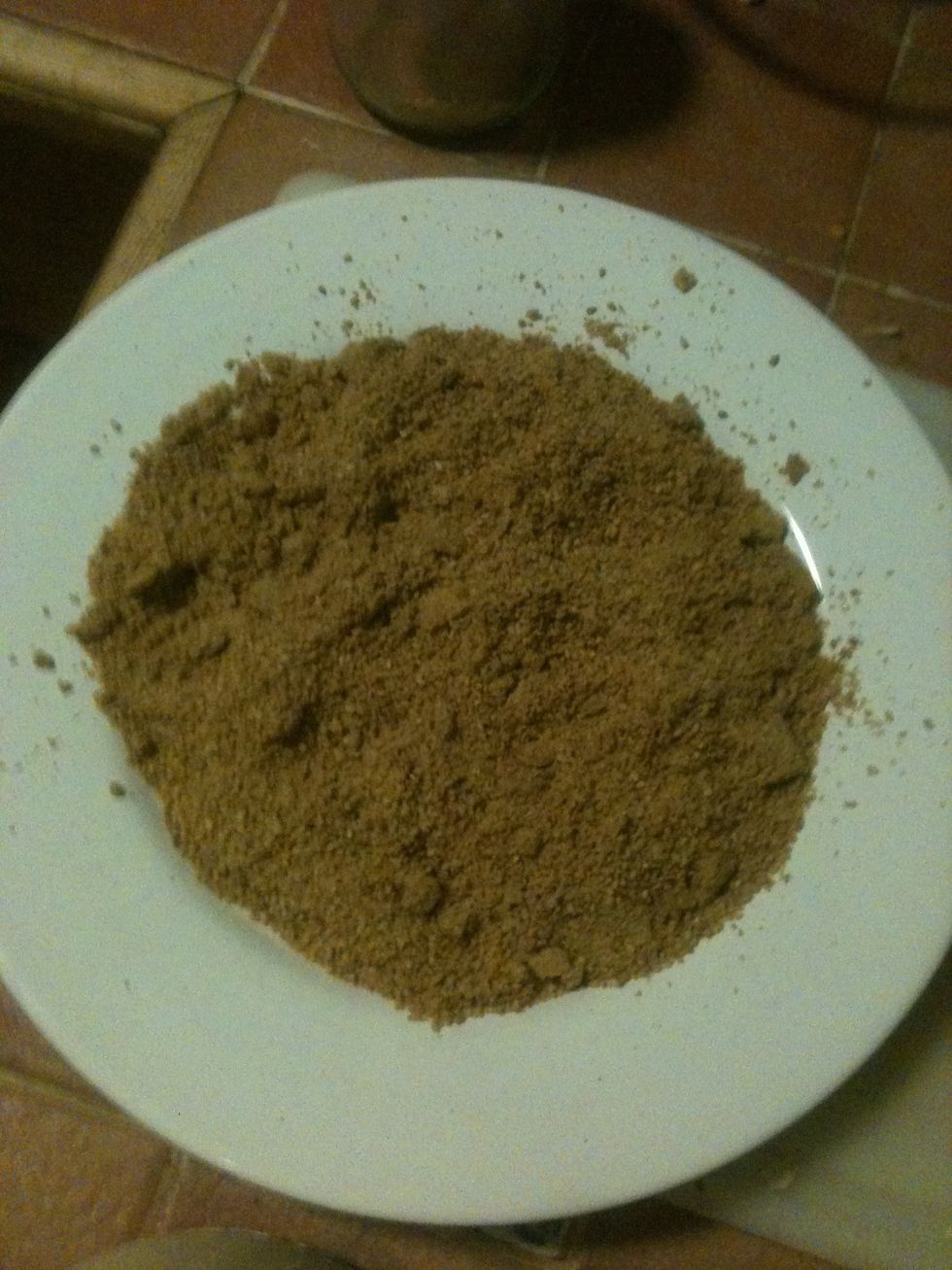 I leave it out to cool for a few minutes before putting it in a jar, but this might not be necessary. I think i might clump together if you put it in hot? Could be wrong.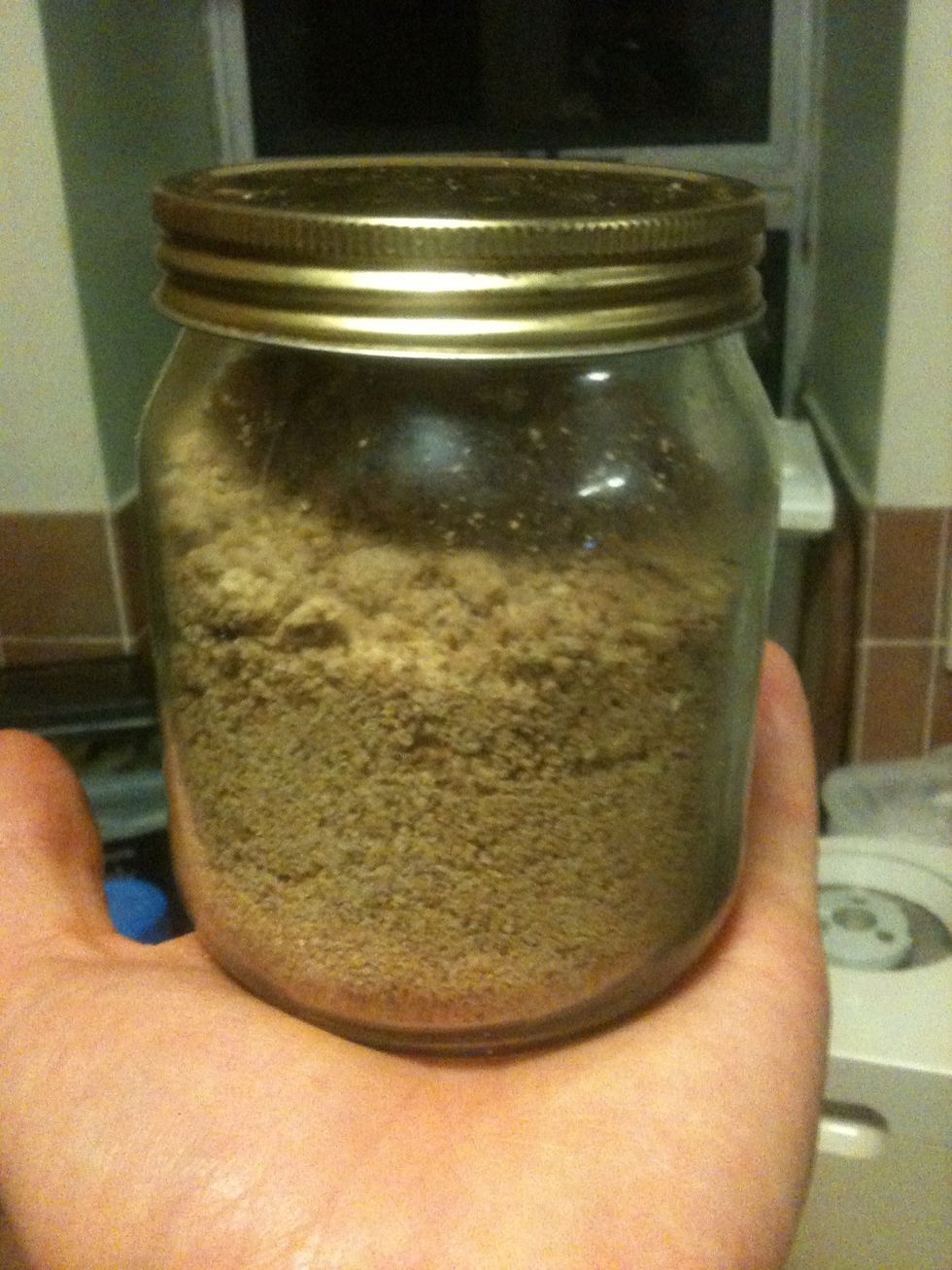 Put it in a jar and enjoy on practically anything. Be warned, it is highly addictive!
Sesame seeds
Salt
Frying pan
Blender