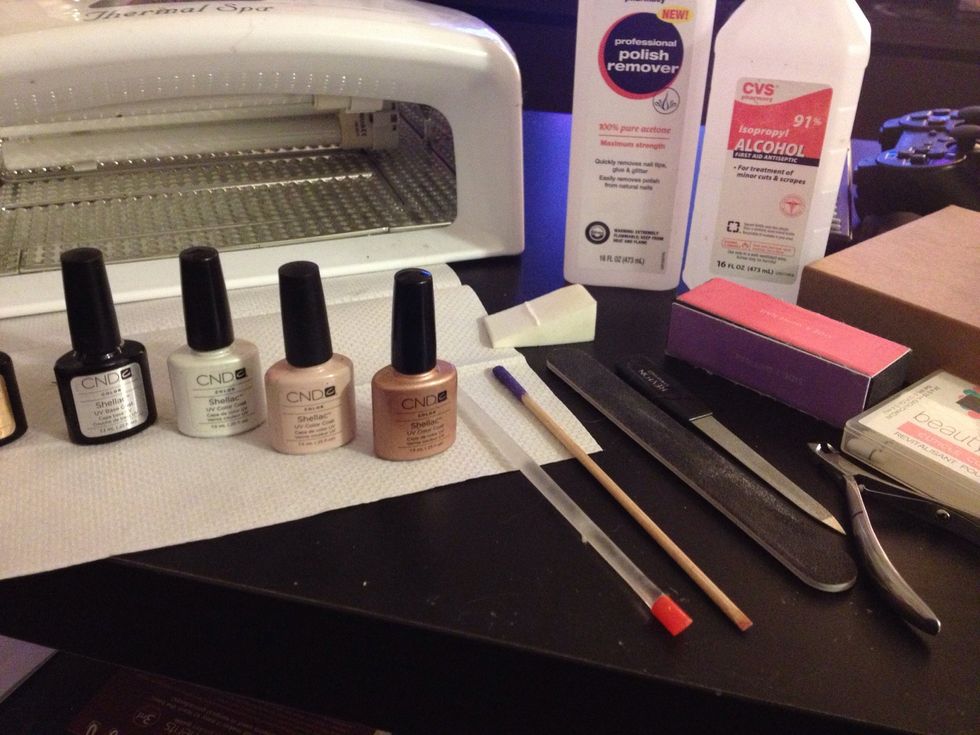 All of the supplies. I try to stay neat and clean.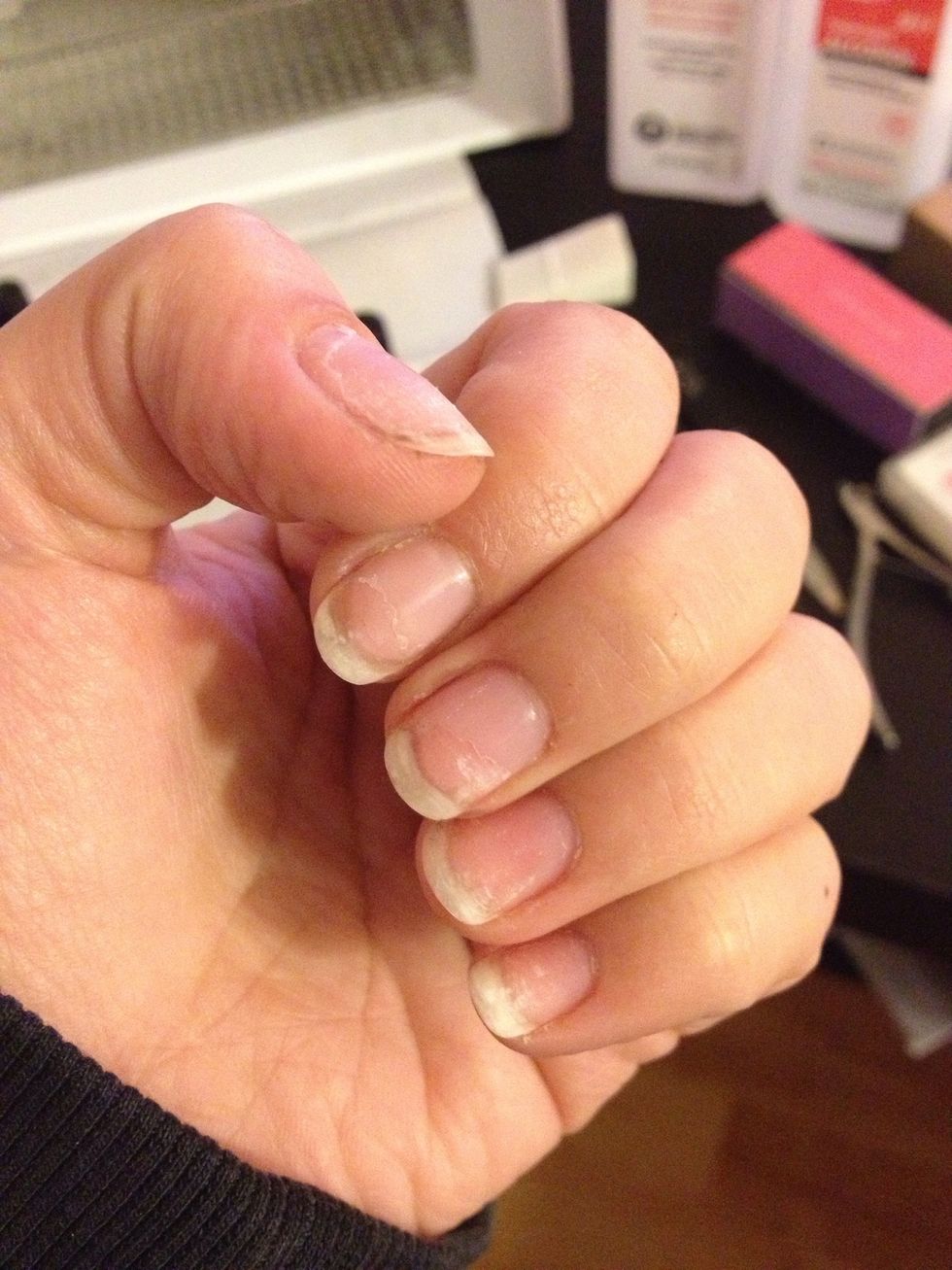 If you have previous shellac paint on grab your 100% acetone. That's what removes the gel polish.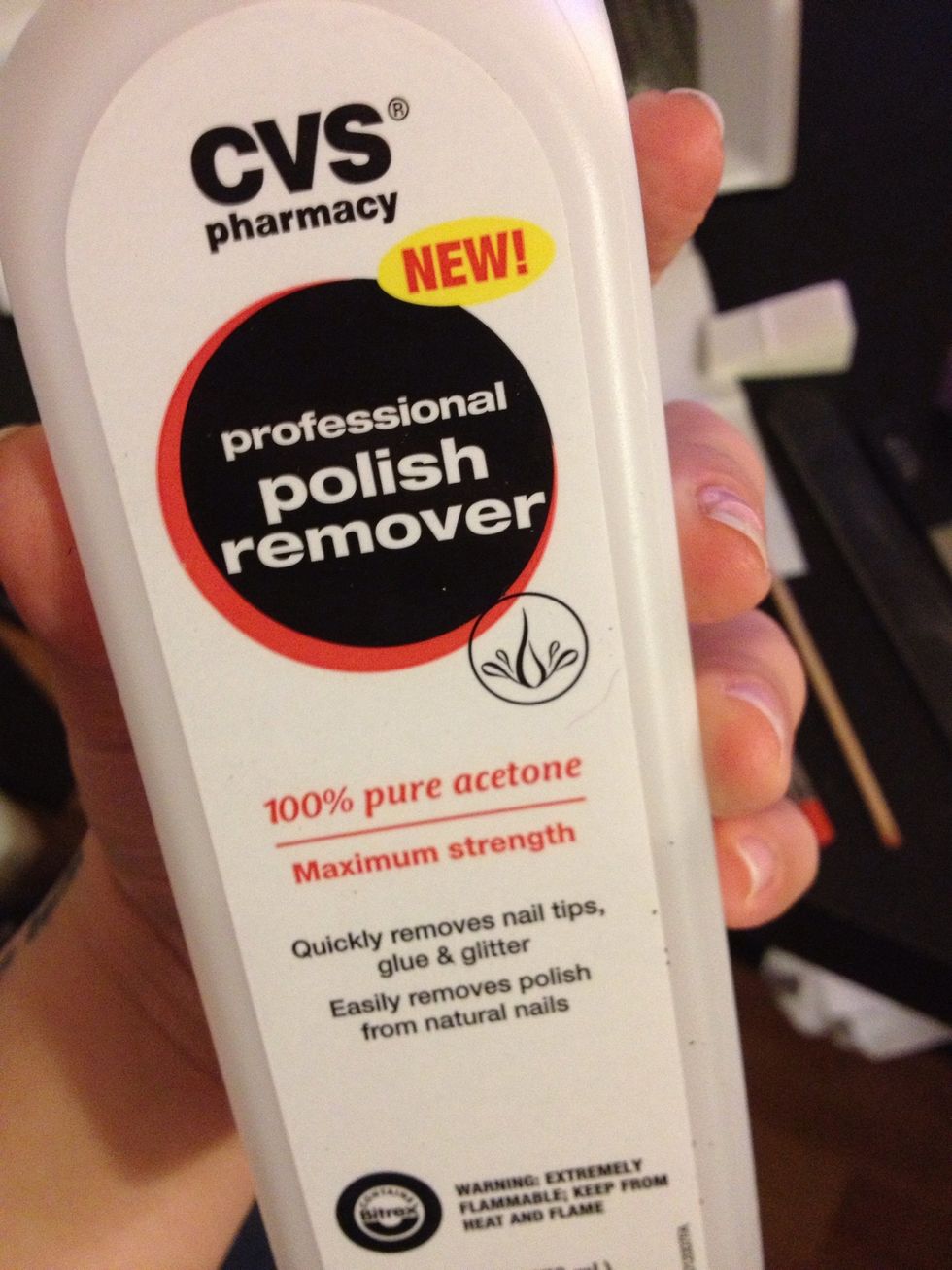 I soak a cotton ball and wrap it around my nail with tin foil.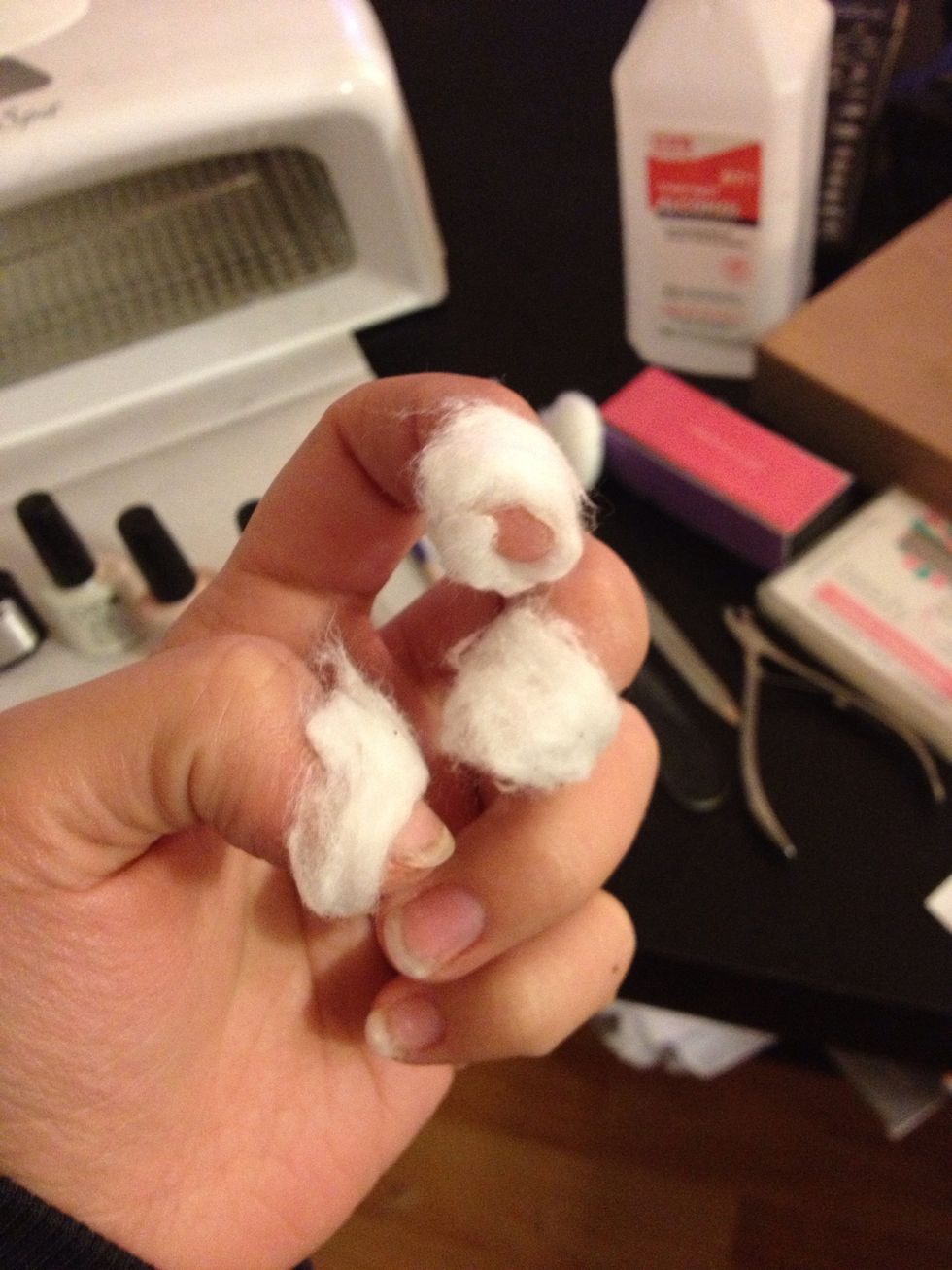 But I ran out of foil... I improvised.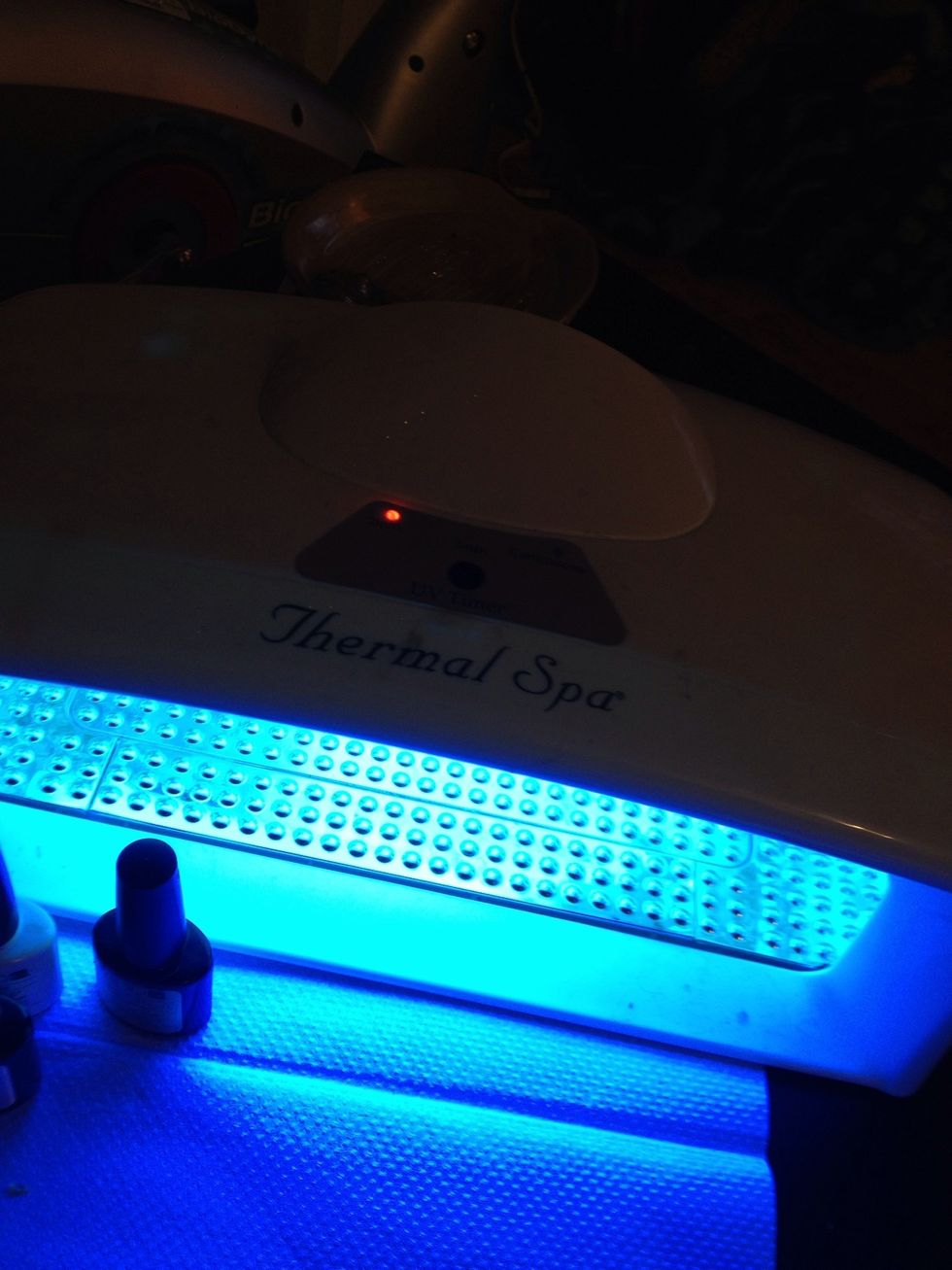 Here is the UV light that's your main key in working with Shellac Gel polish. I bought mine on amazon. They range from $30-70 depending on the size.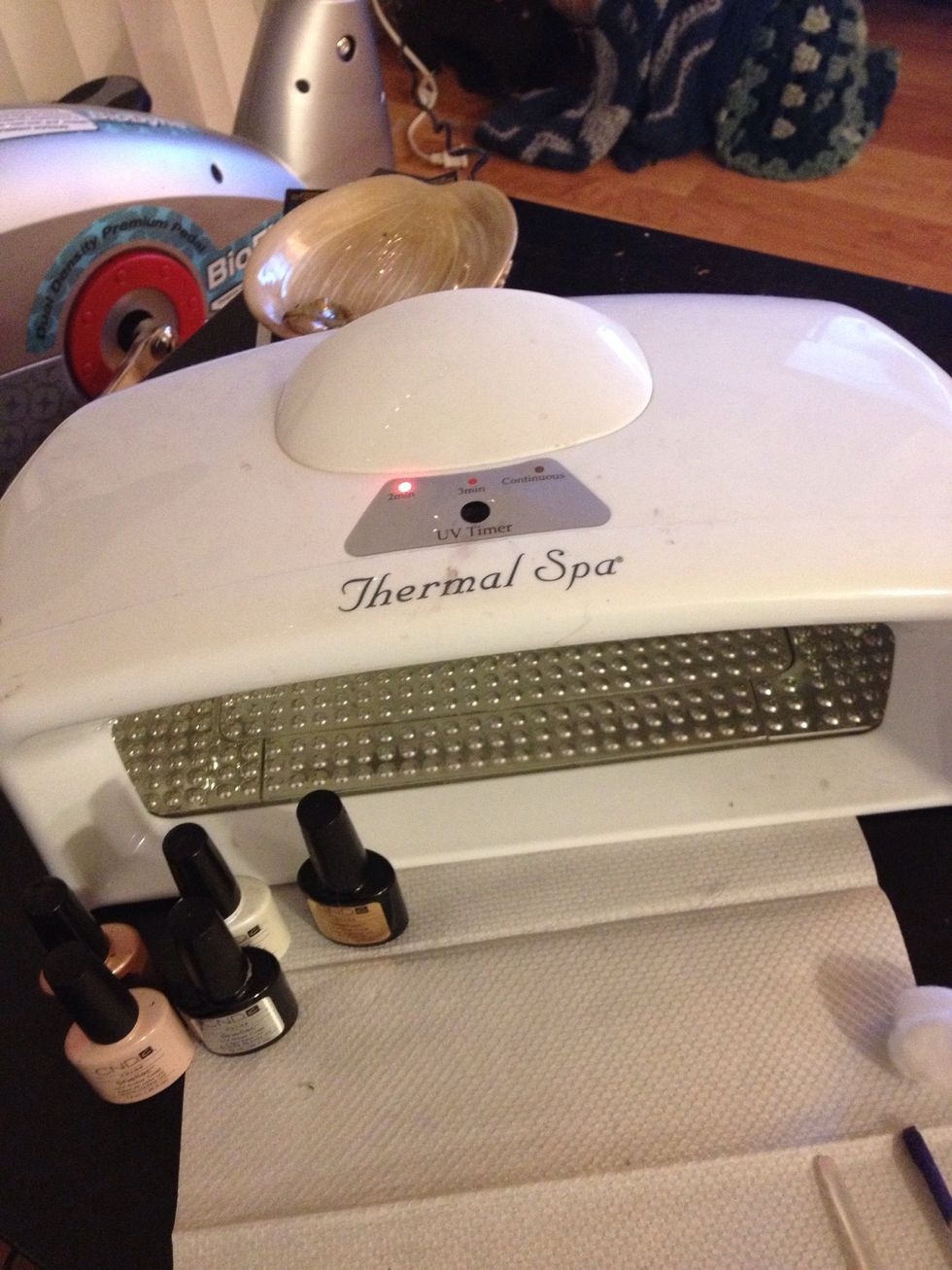 There is a button that lets you select either 2,3 minutes or continuous light.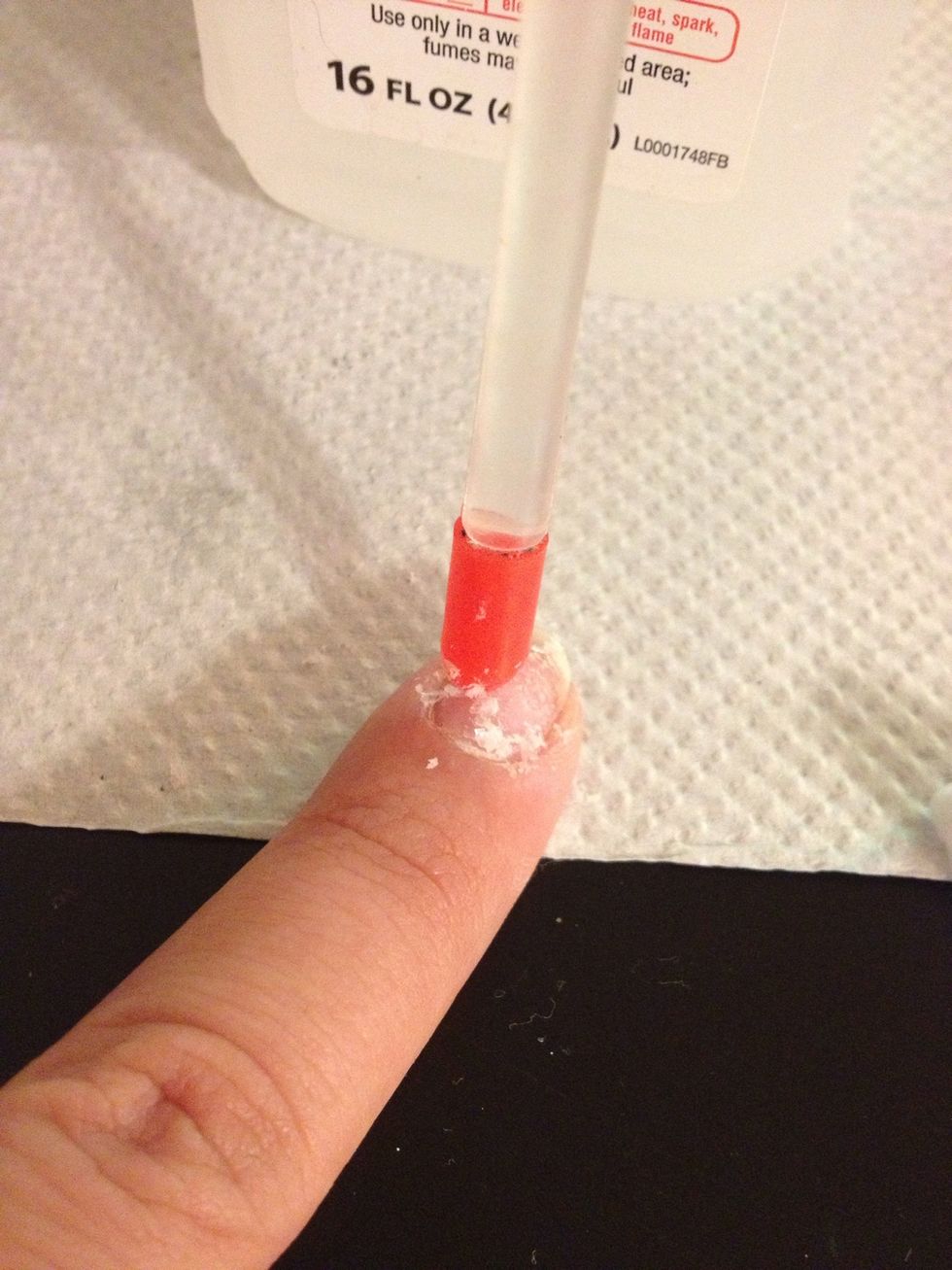 Let the nails soak in the acetone balls then scrape off the remaining polish with a cuticle pusher.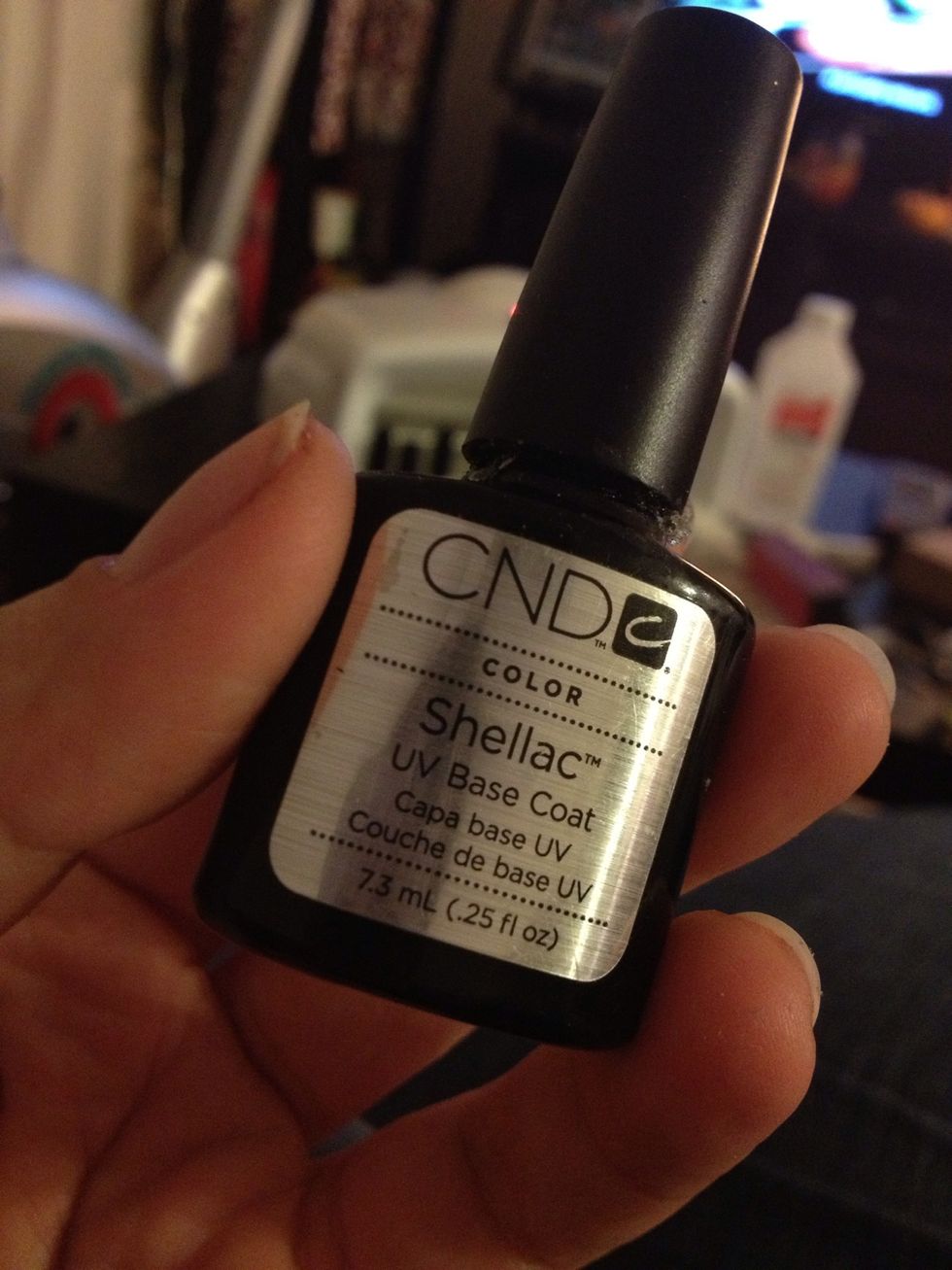 I give myself a manicure and file my nails to my liking. Wash your hands clean. The process is simple: Base coat, color, top coat. Each layer gets 2 minutes under the light. First- base coat.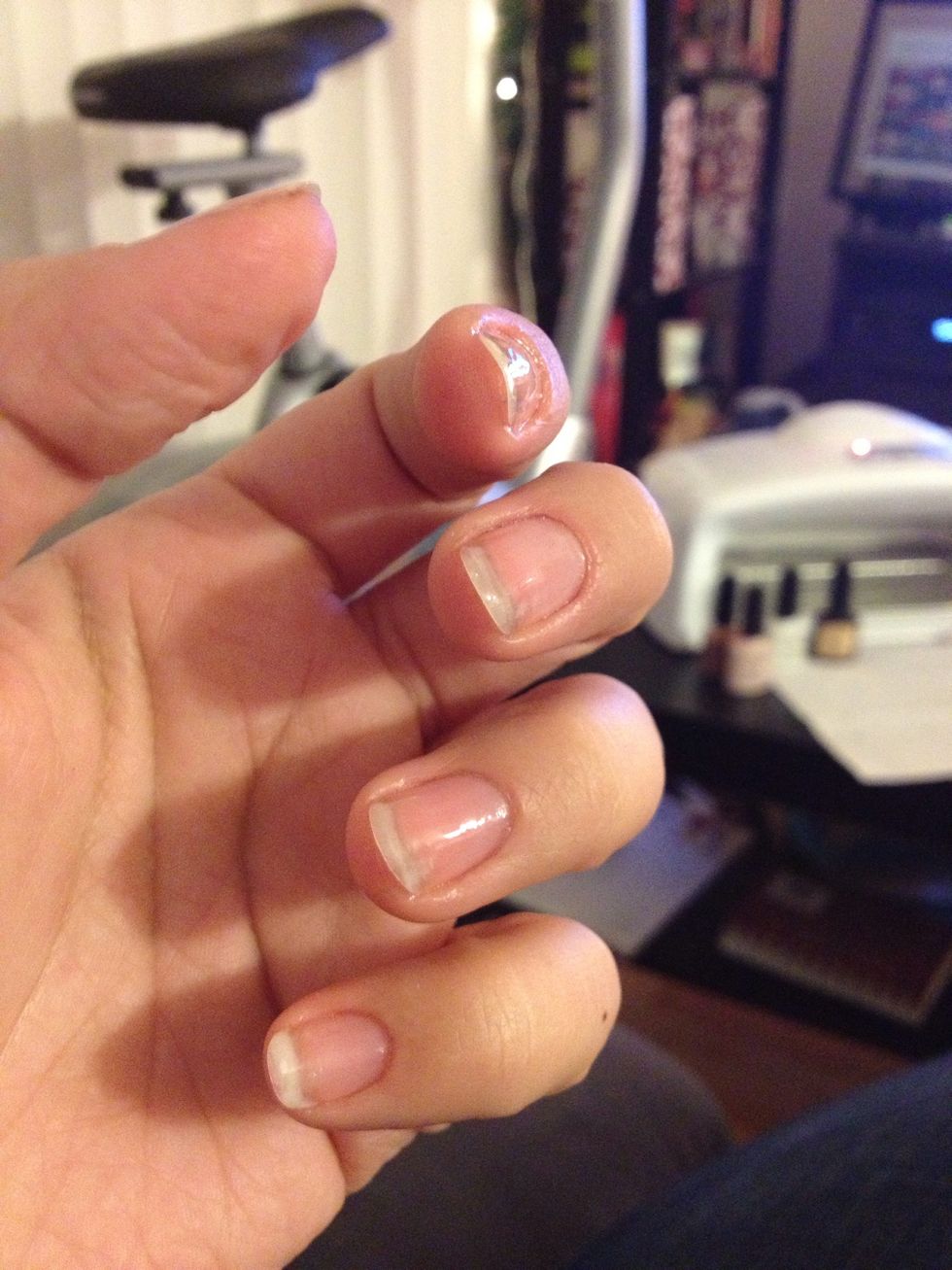 It paints on clear. Don't glob it on. The thinner the better. Do underneath the nail and the rim. If you get some on your skin or cuticle, just use your fingernail or cuticle pusher to wipe away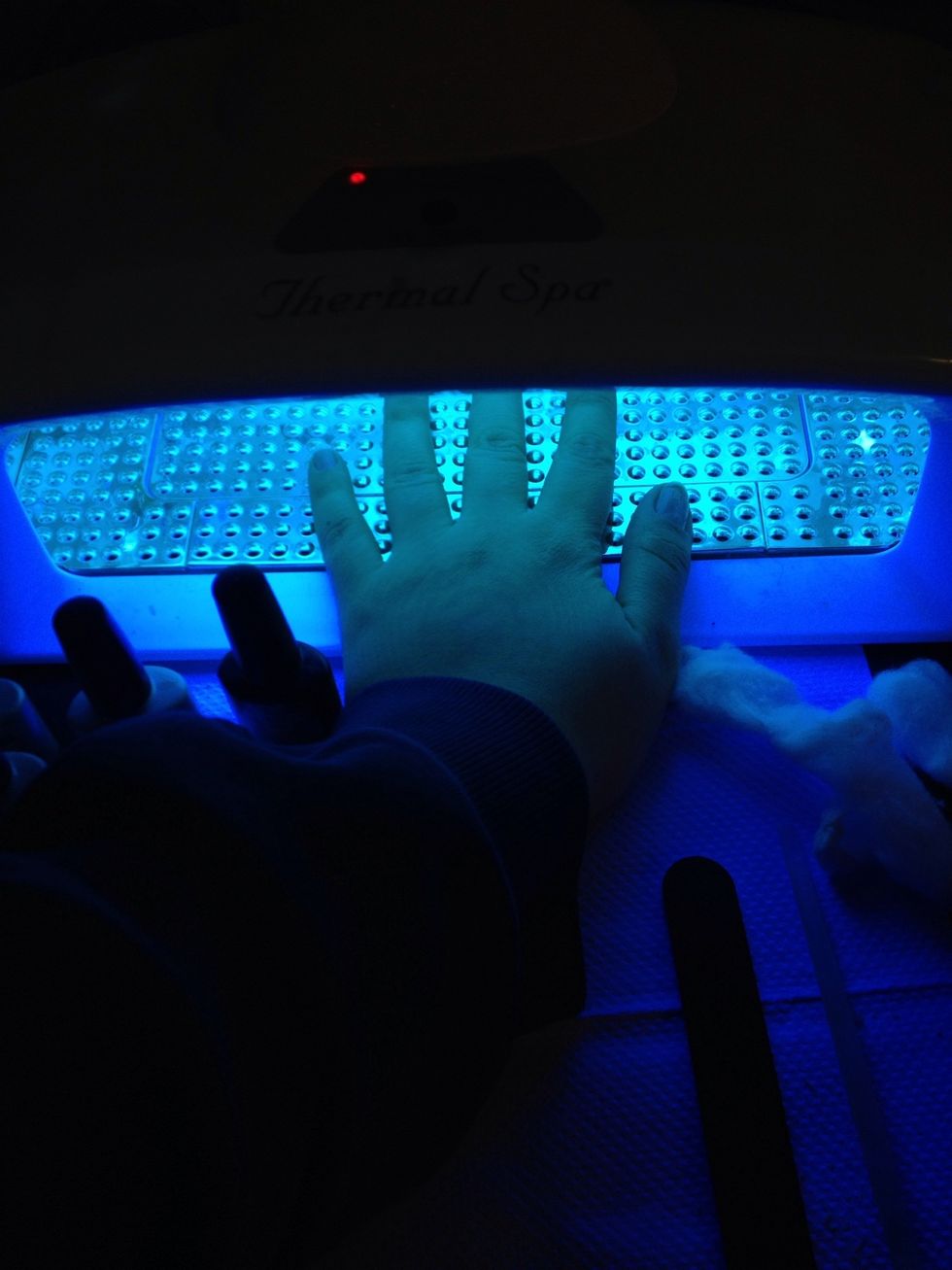 Put under UV light for two minutes. It may feel warm under the light but does not hurt.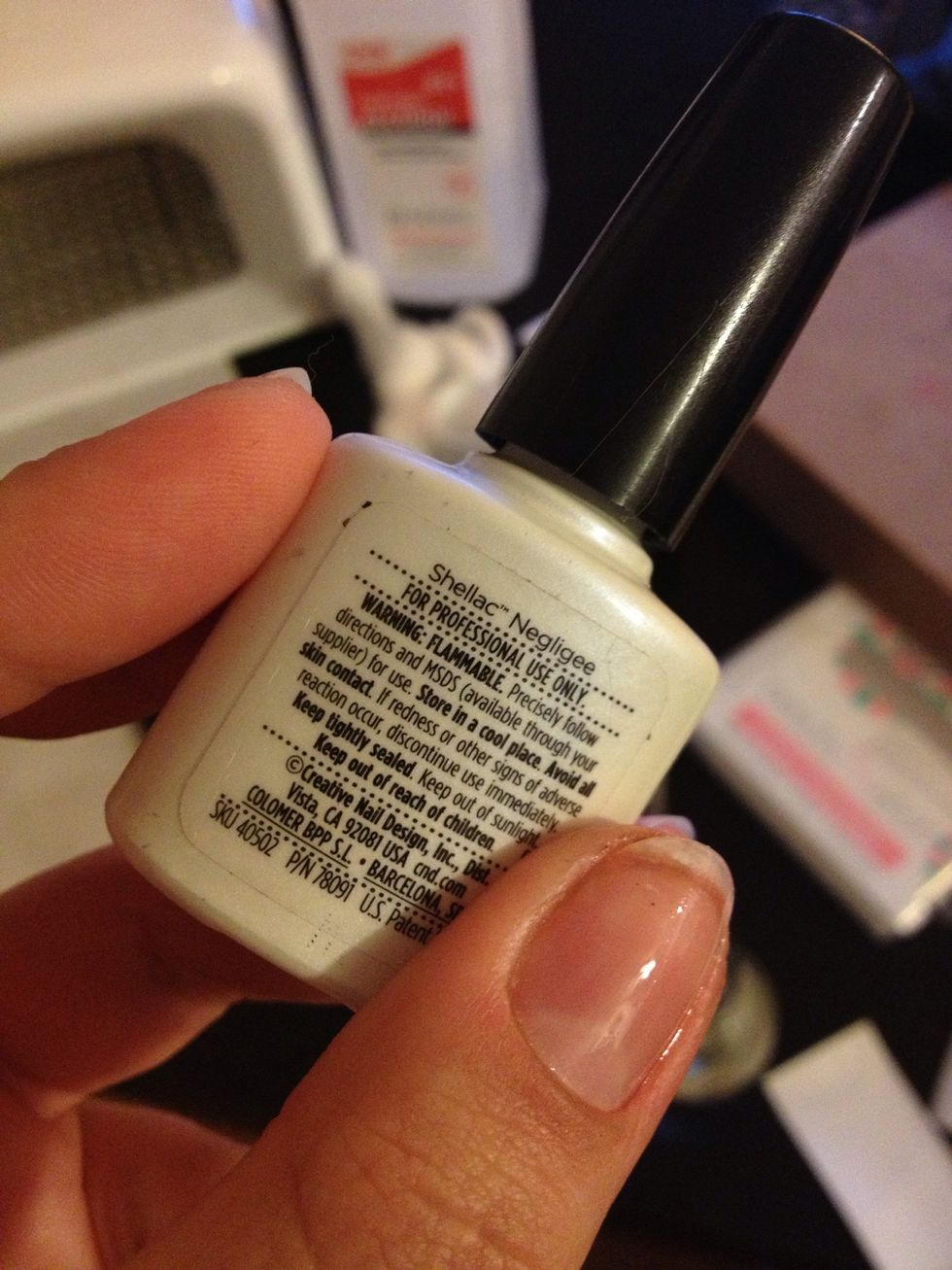 Don't touch the polish yet!! There is a sticky residue that is on the nails. It's for the other layers to harden. Second layer and first color is Negligee. It's a light pink with a nice shimmer.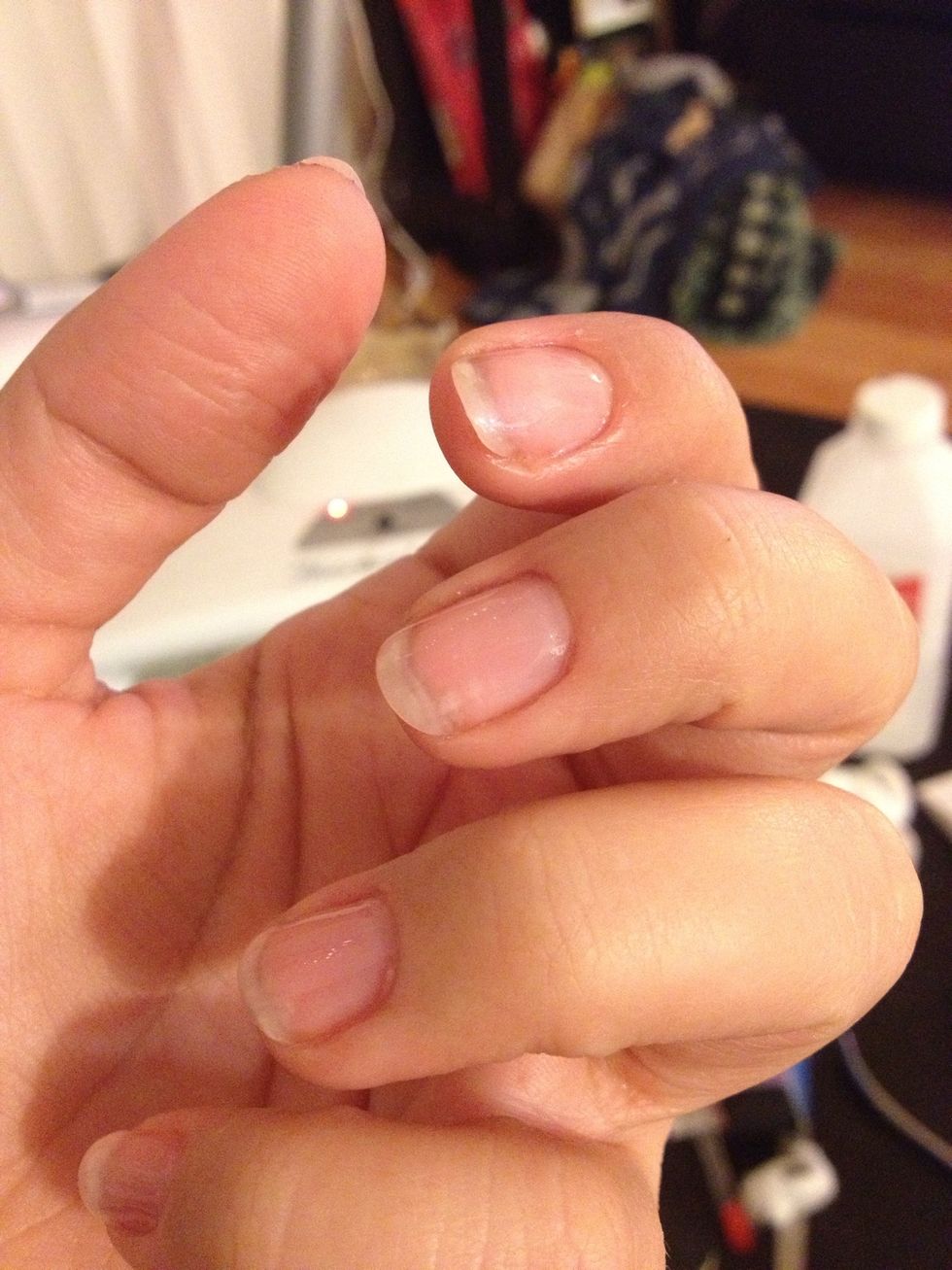 Very light pink... Good for French manicure too!
Under the lamp- 2 min.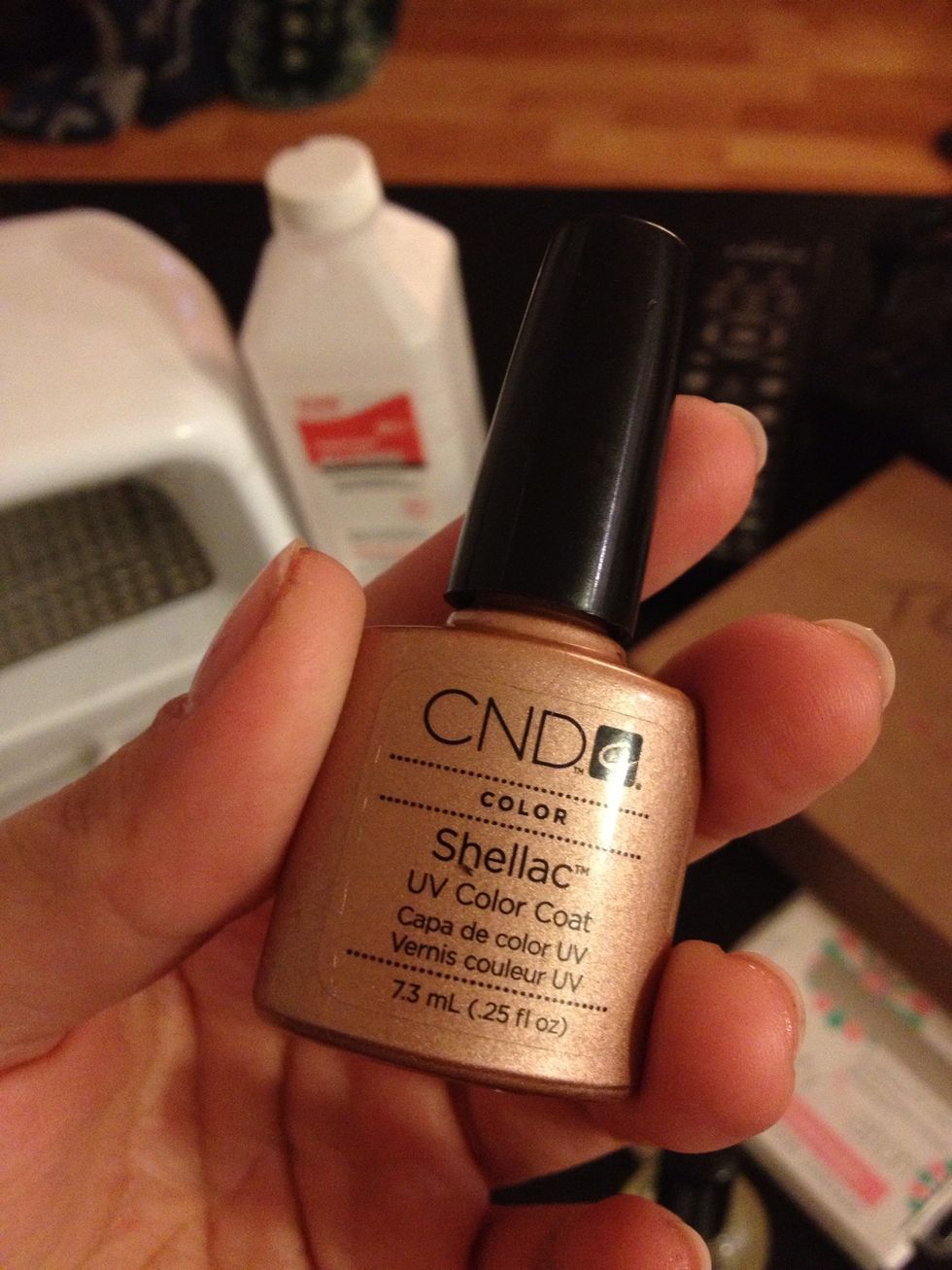 Next it the ombre effect. I am using Iced cappuccino. It's a gold, pink color.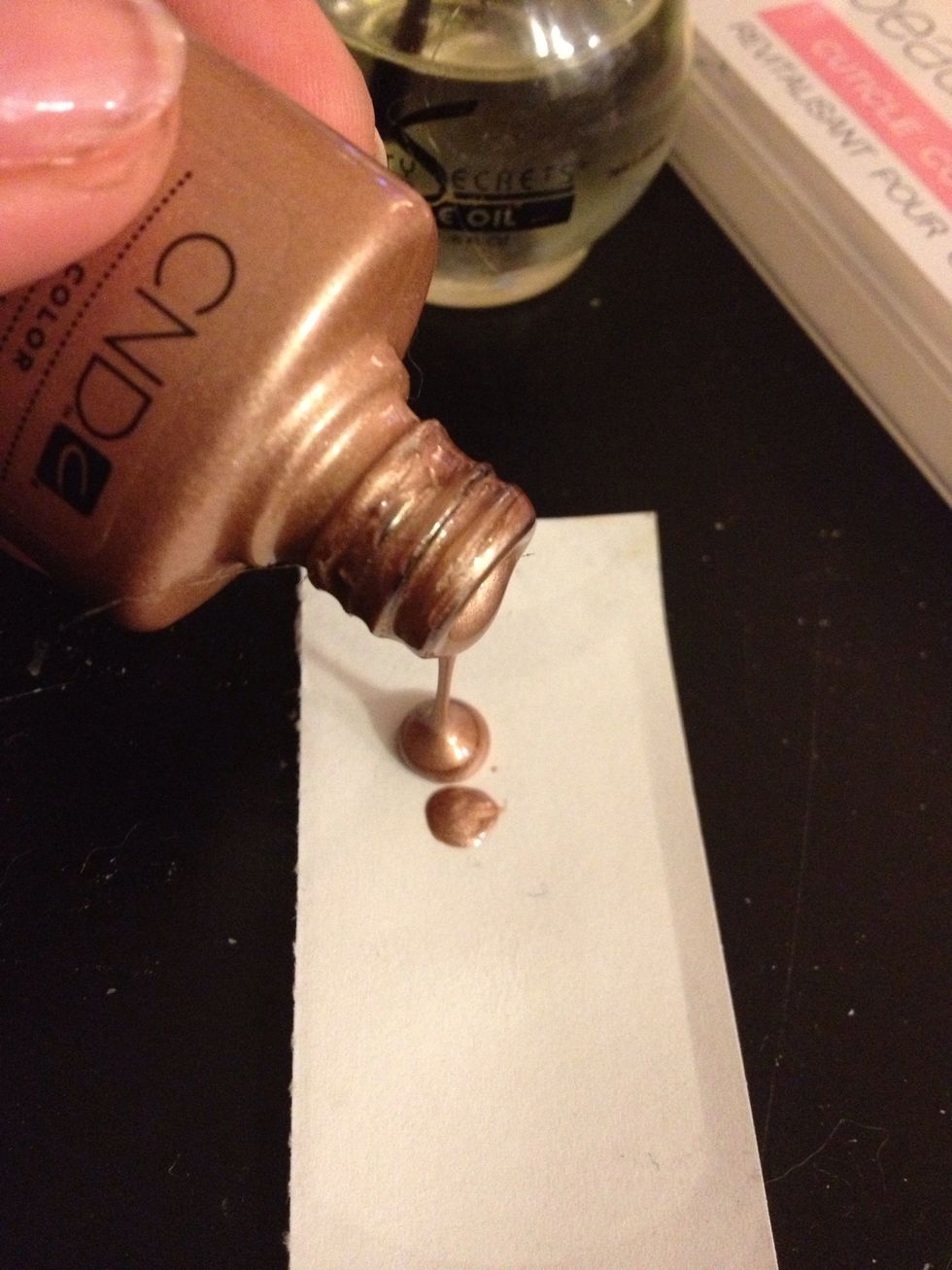 Pour some on a piece of paper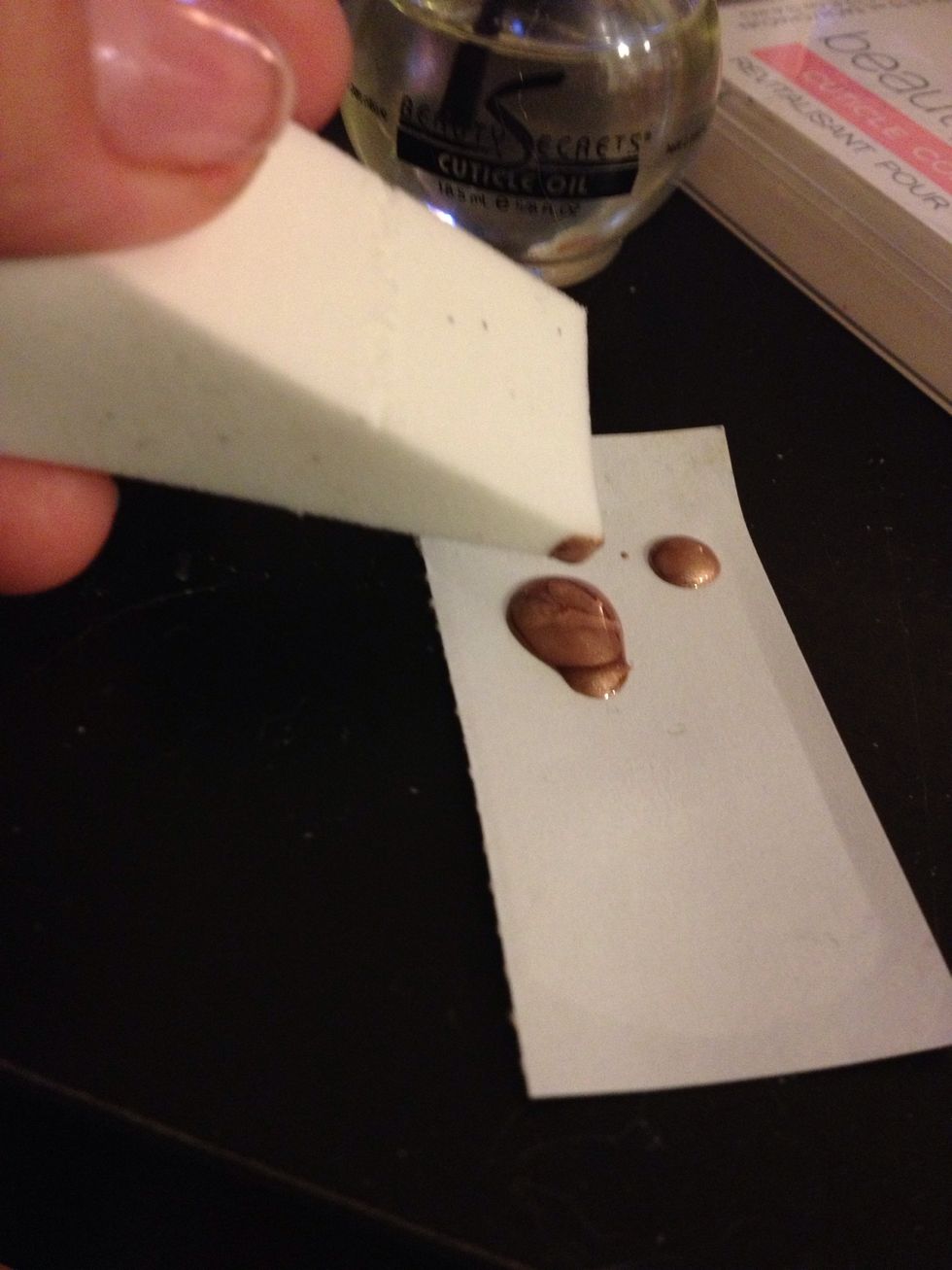 Use the makeup sponge and dab a little bit on the corner...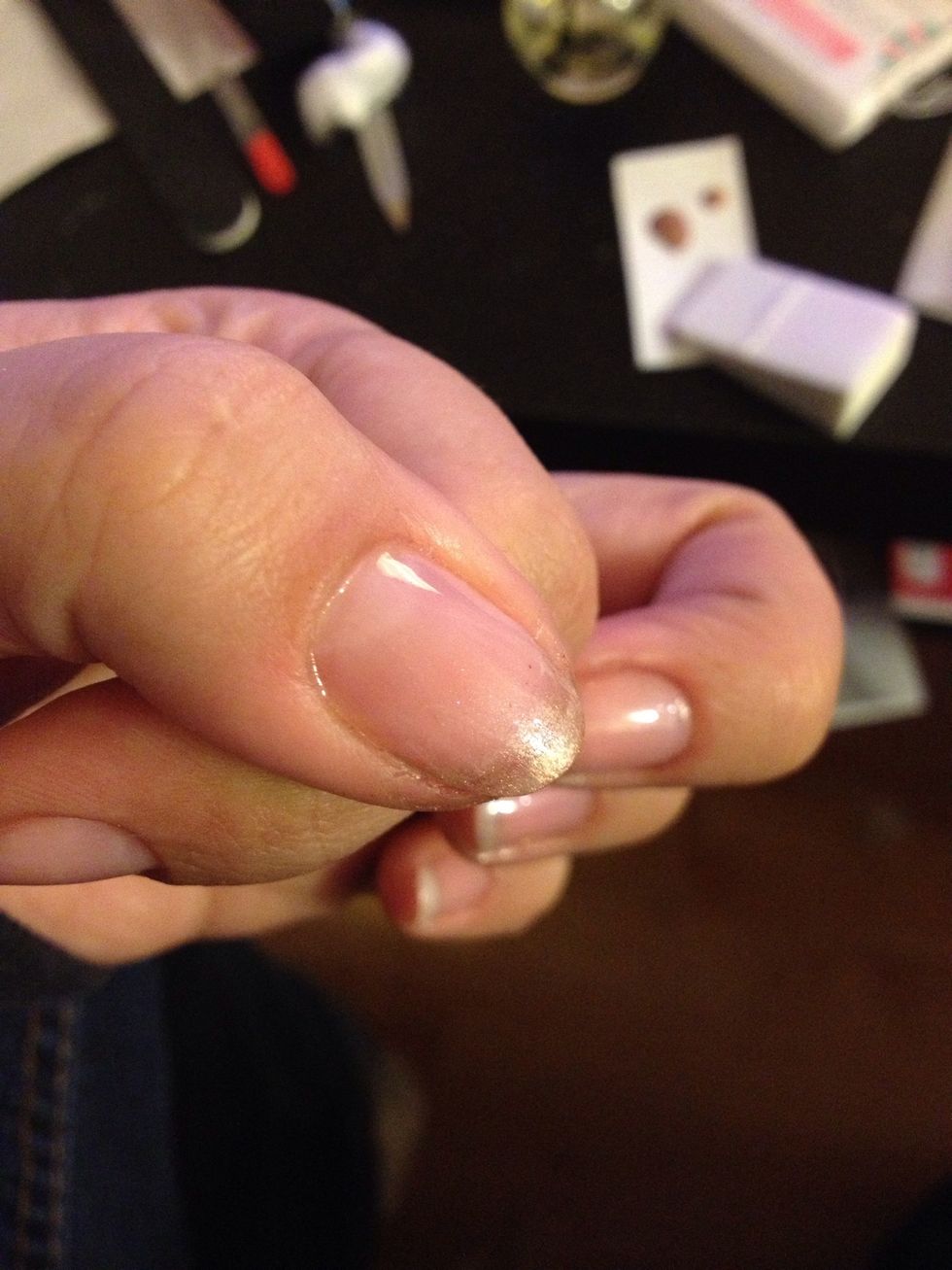 Go around the edge of your fingernail. Then with a clean edge of the sponge, dab down to fade it...
First layer of gold...looks very faint. That's okay. Put under the lamp for a few seconds. It's not a full coat so doesn't need two minutes to cure it.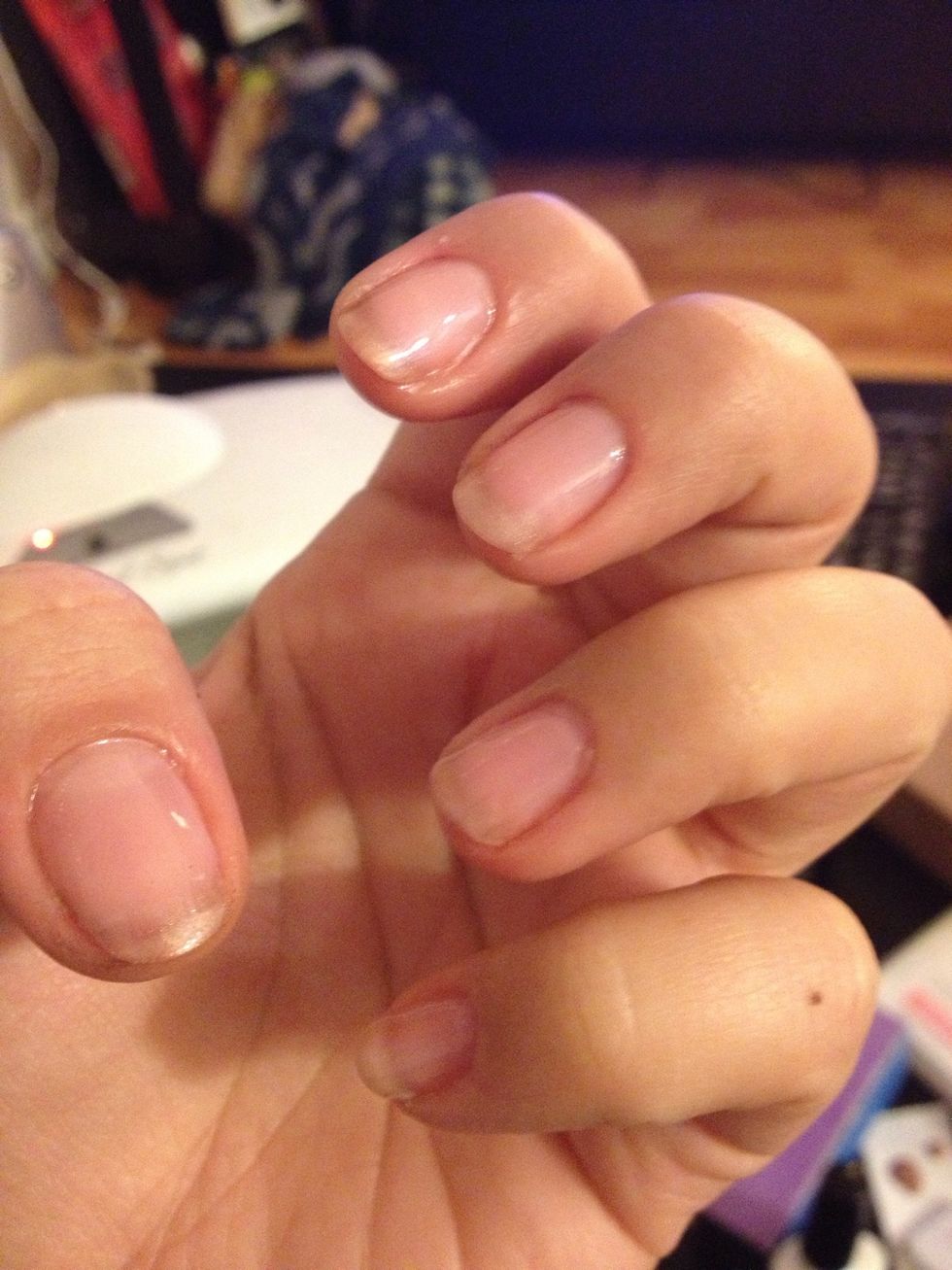 Add another layer of negligee. See more pink coming out.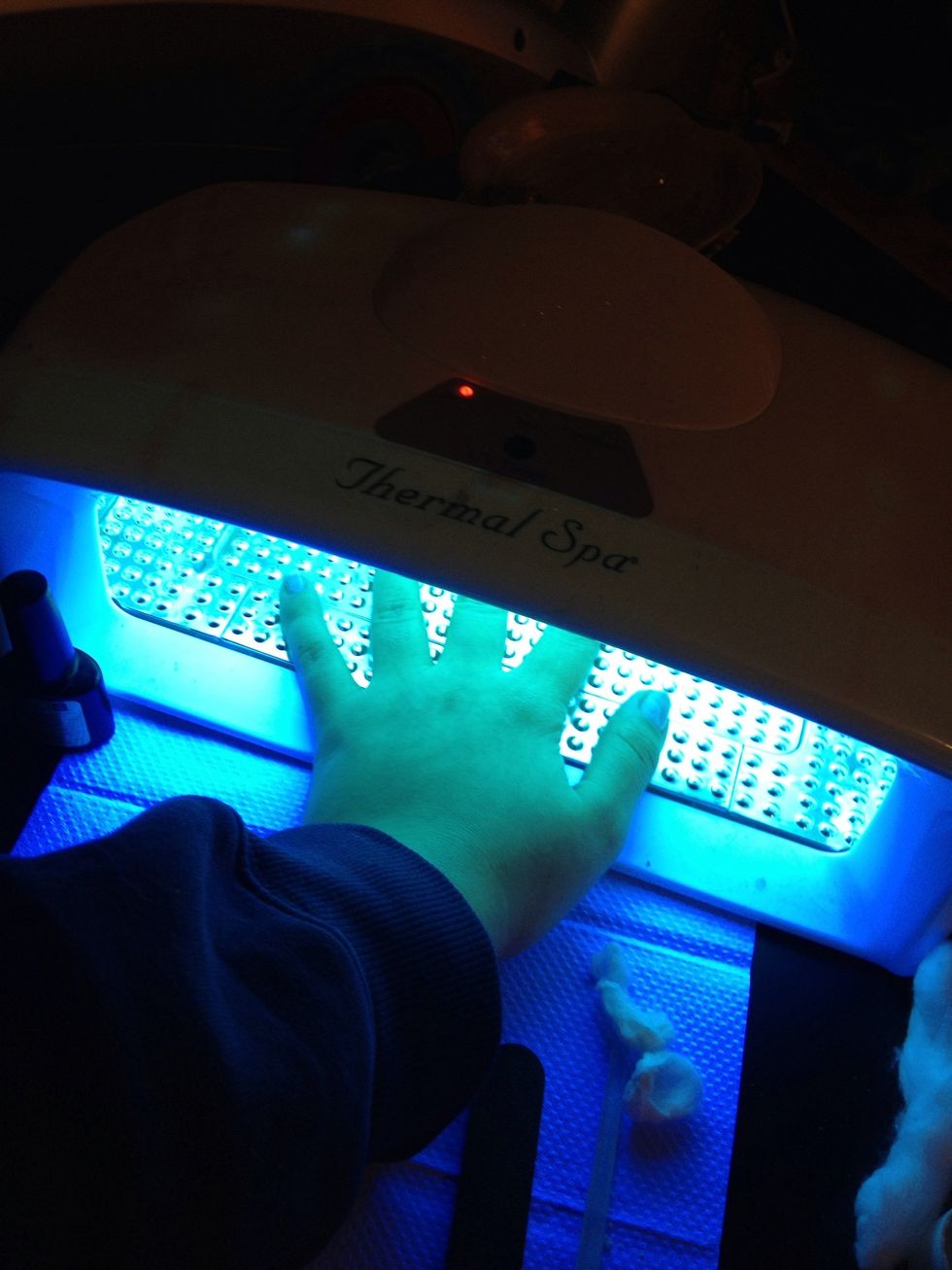 Under the lamp for two full minutes.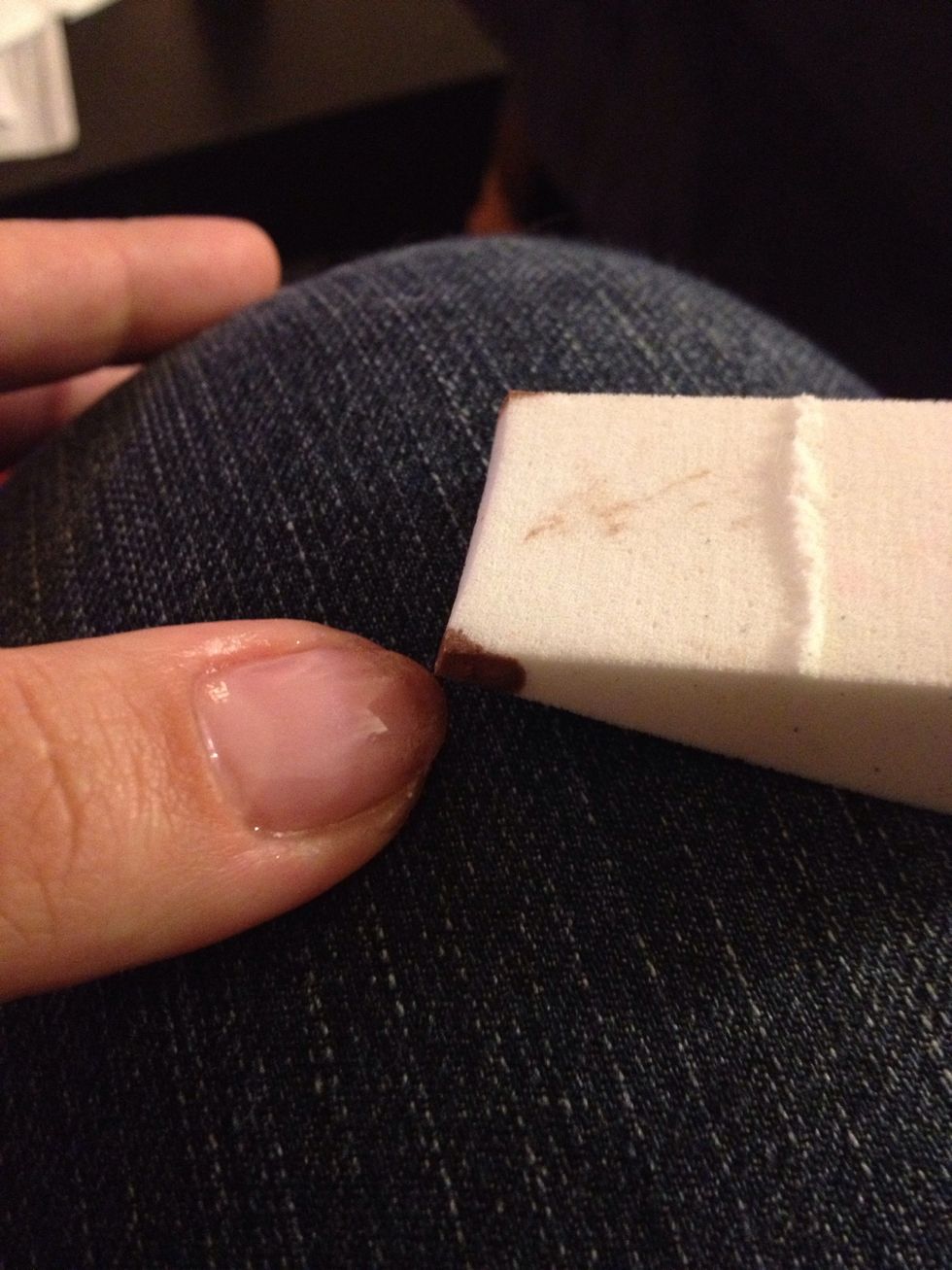 Repeat gold sponge fade again. The great thing is the gold is forgiving. If its not perfect you can't tell because the polish is light and blends well.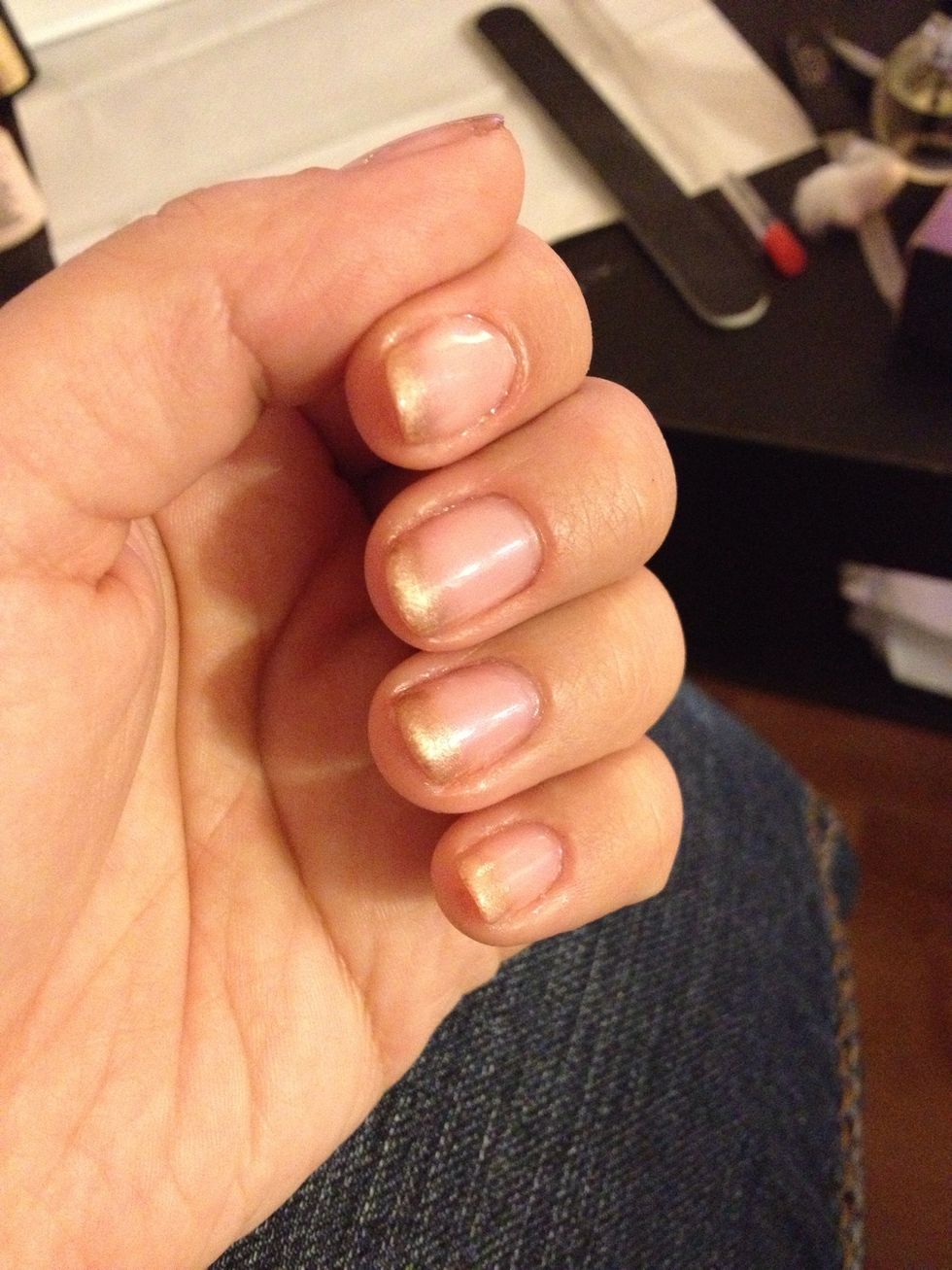 Should looks as such.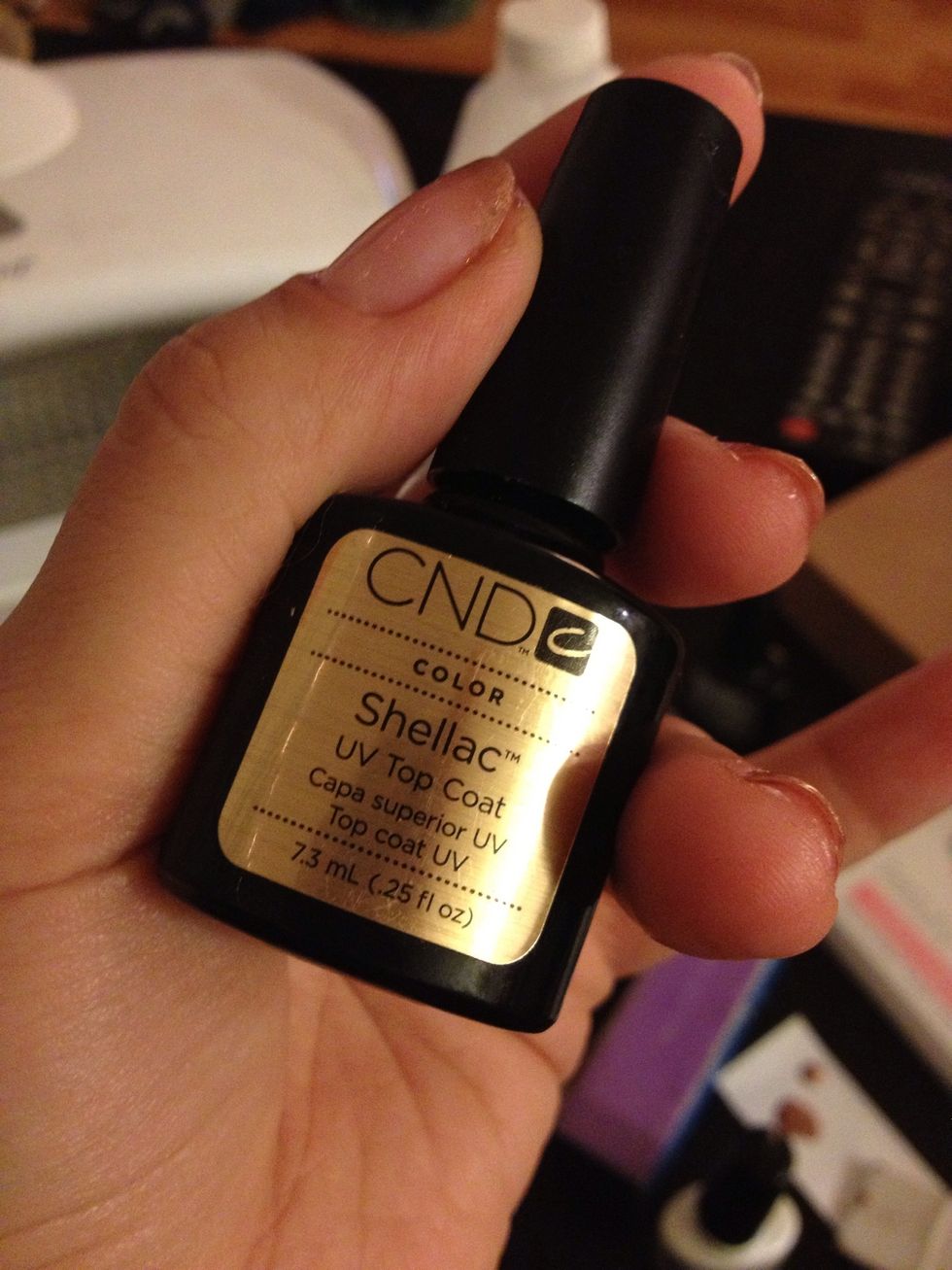 Last layer- top coat. The last coat gets 3 minutes under the light.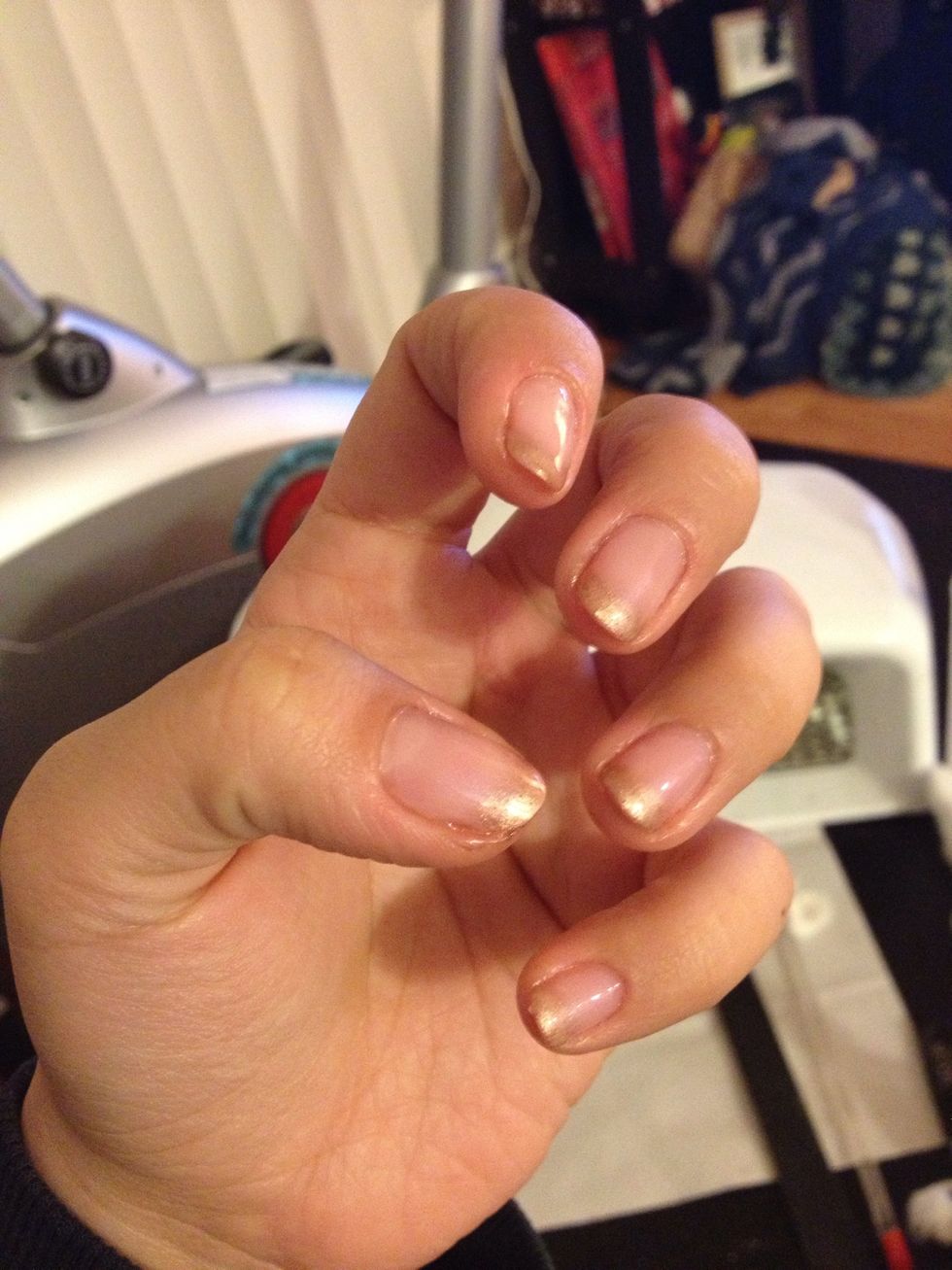 Also goes clear...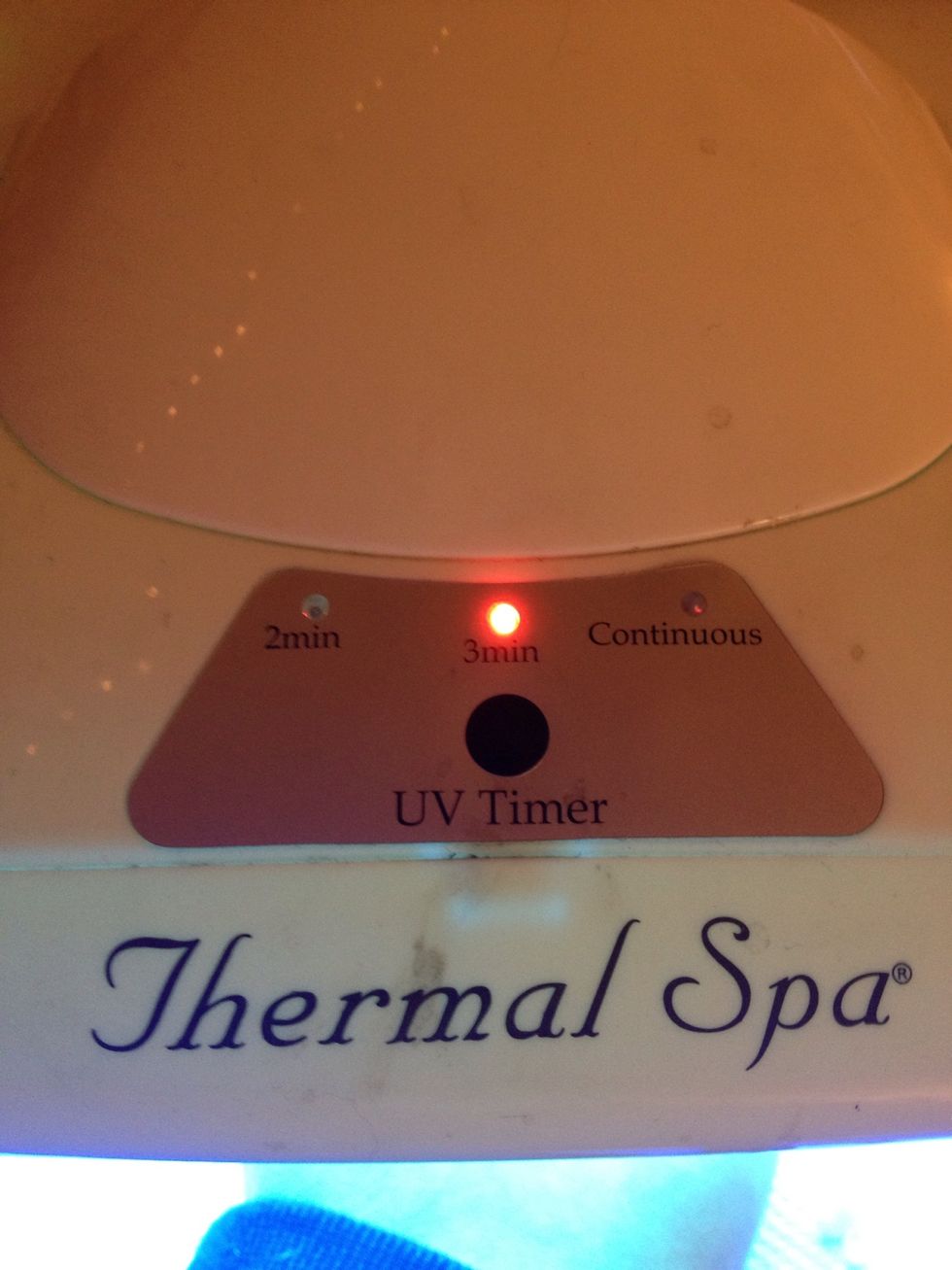 3 minutes!!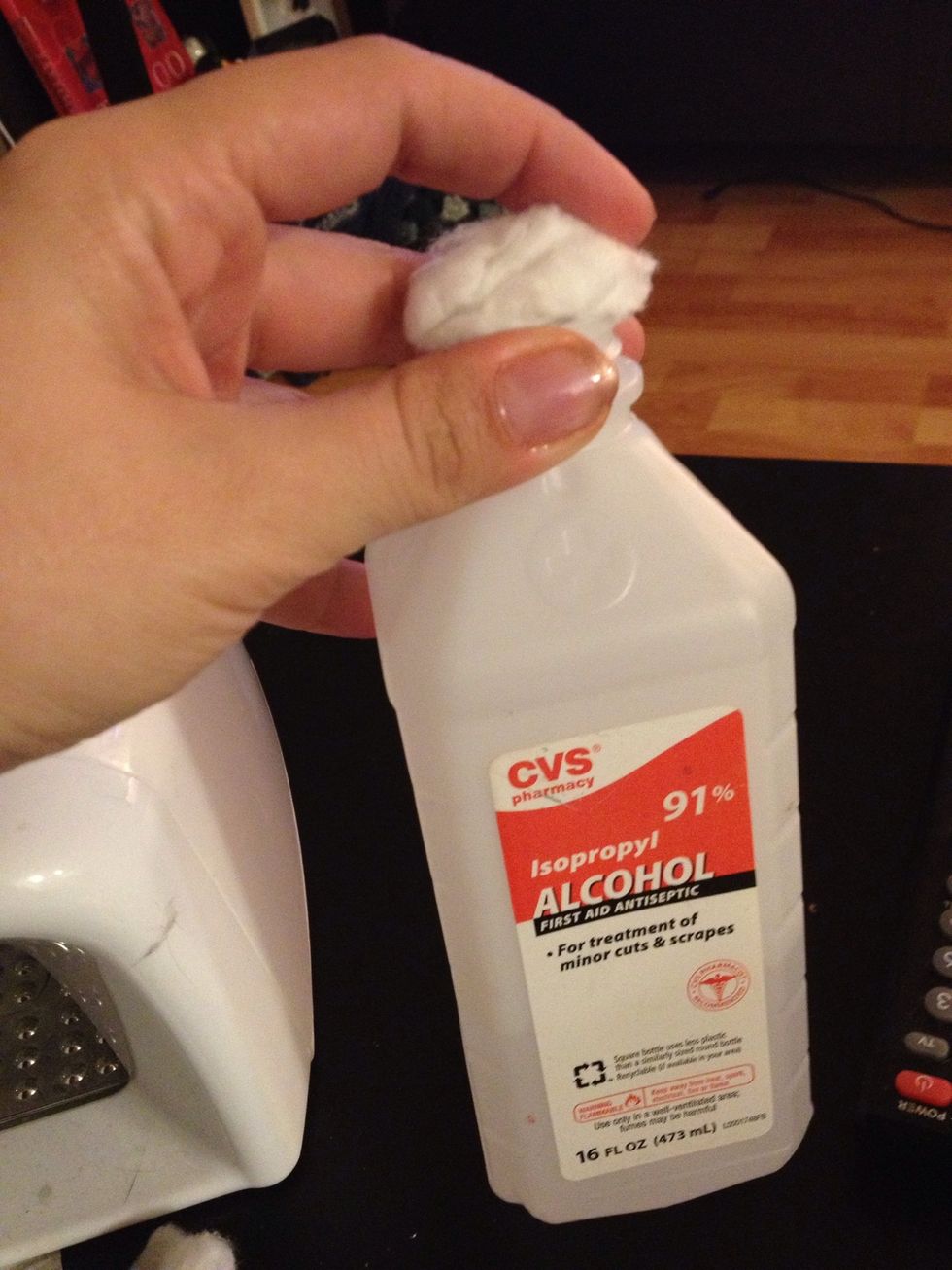 Take a clean cotton ball and soak it in alcohol.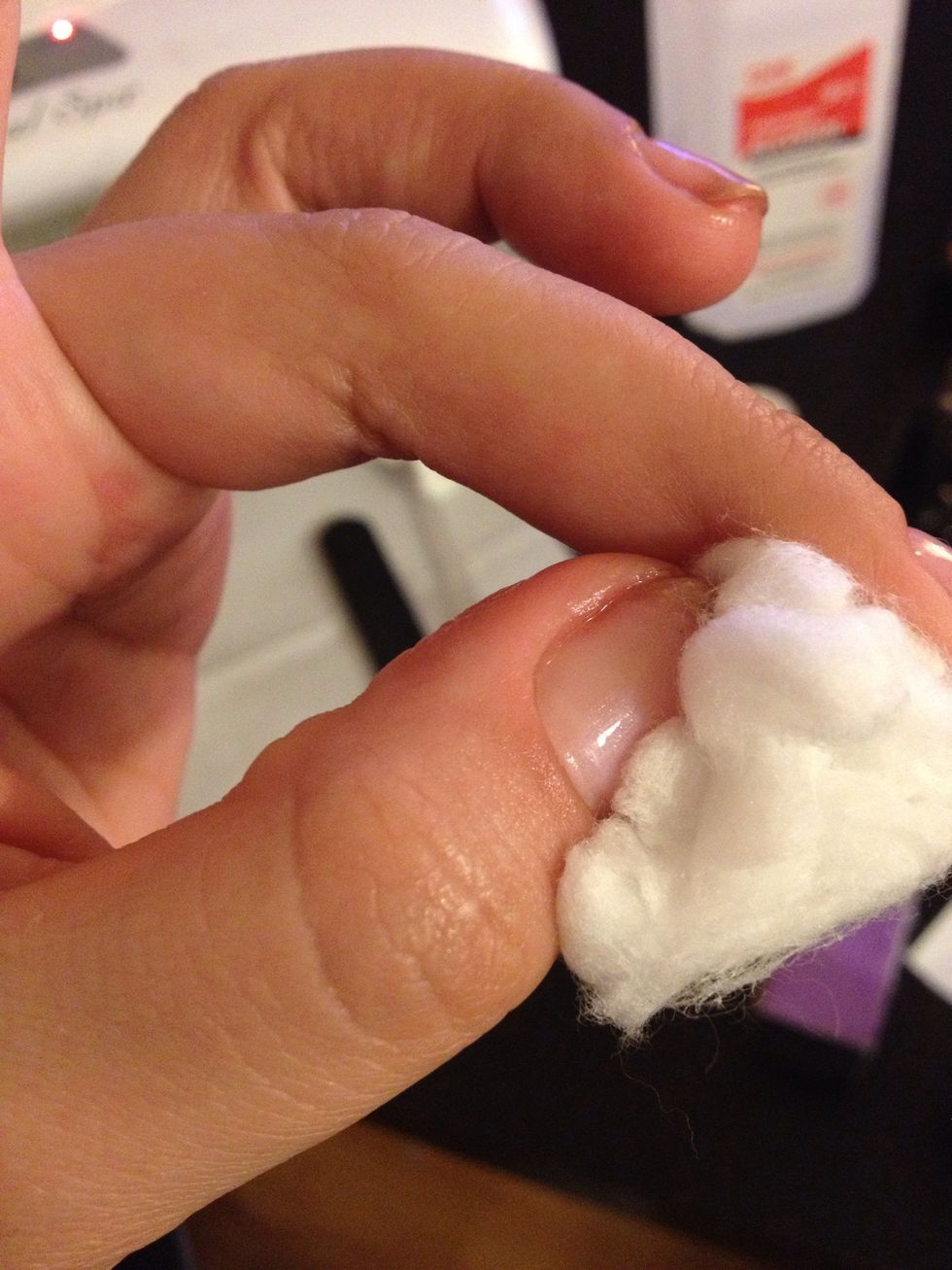 And after the uv light time is done, wipe off the residue on your nail.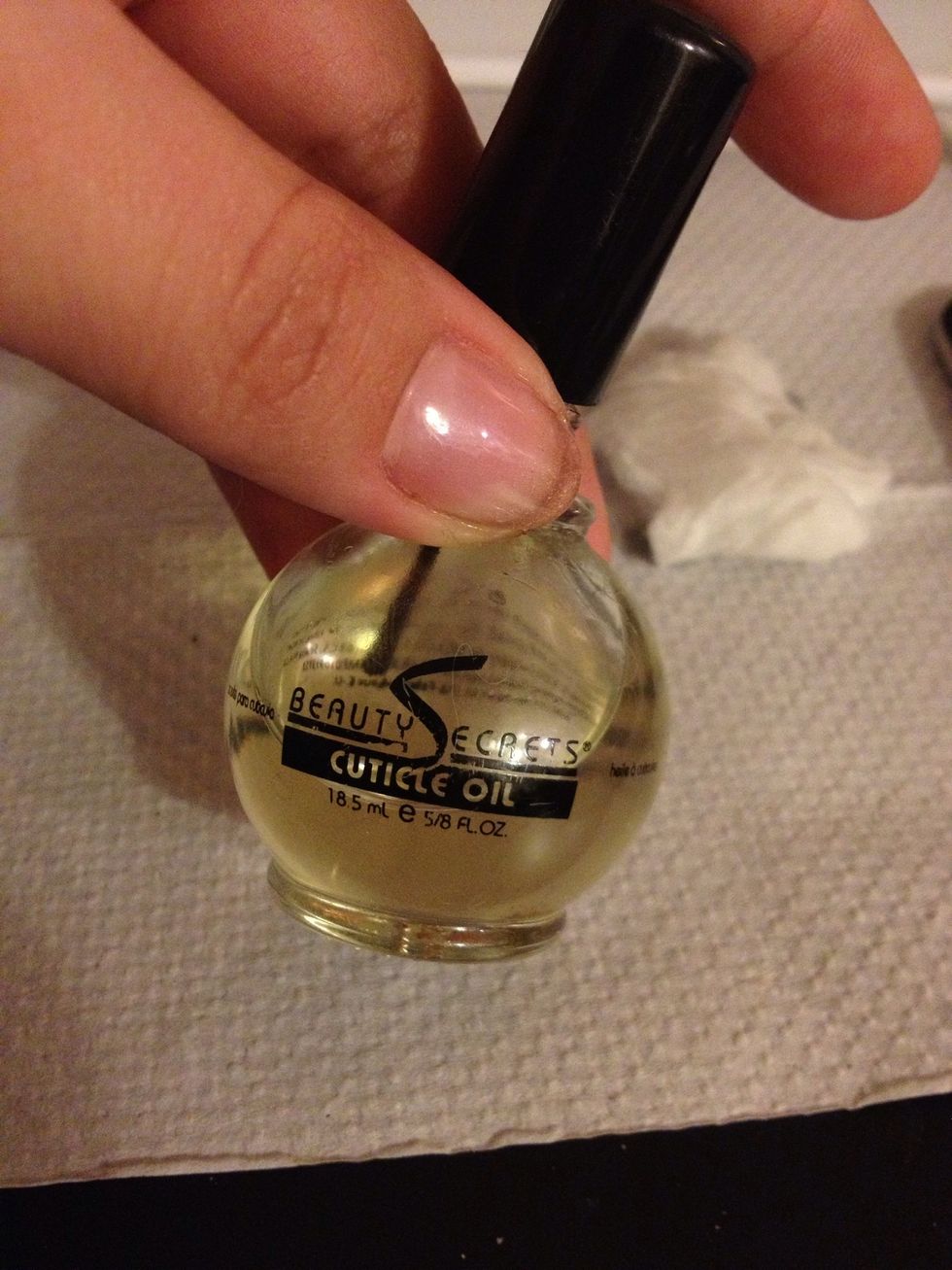 Take some cuticle oil and paint around your nail by the nail bed to soften the cuticle
And there you have it! You just saved yourself $35-40!!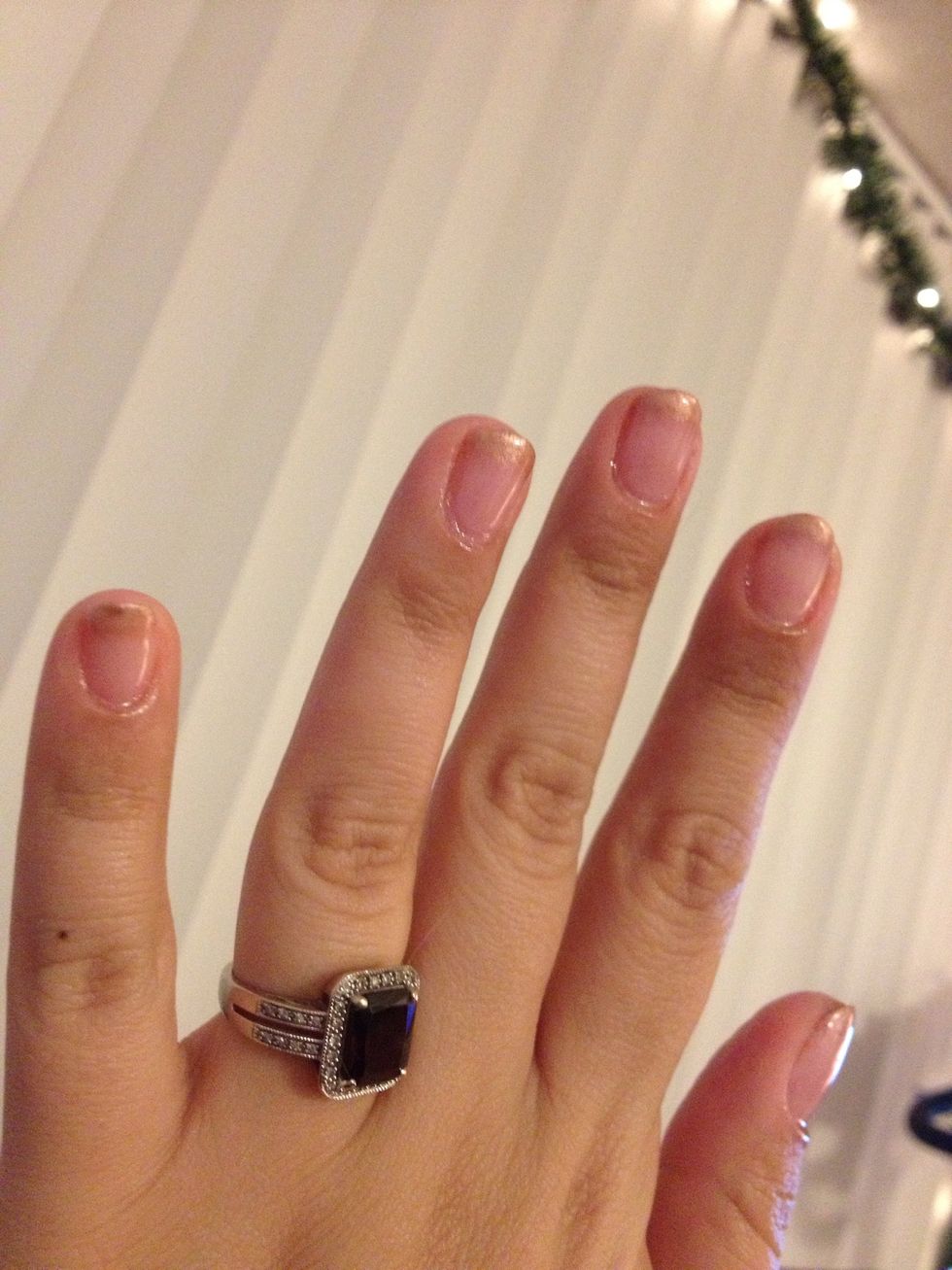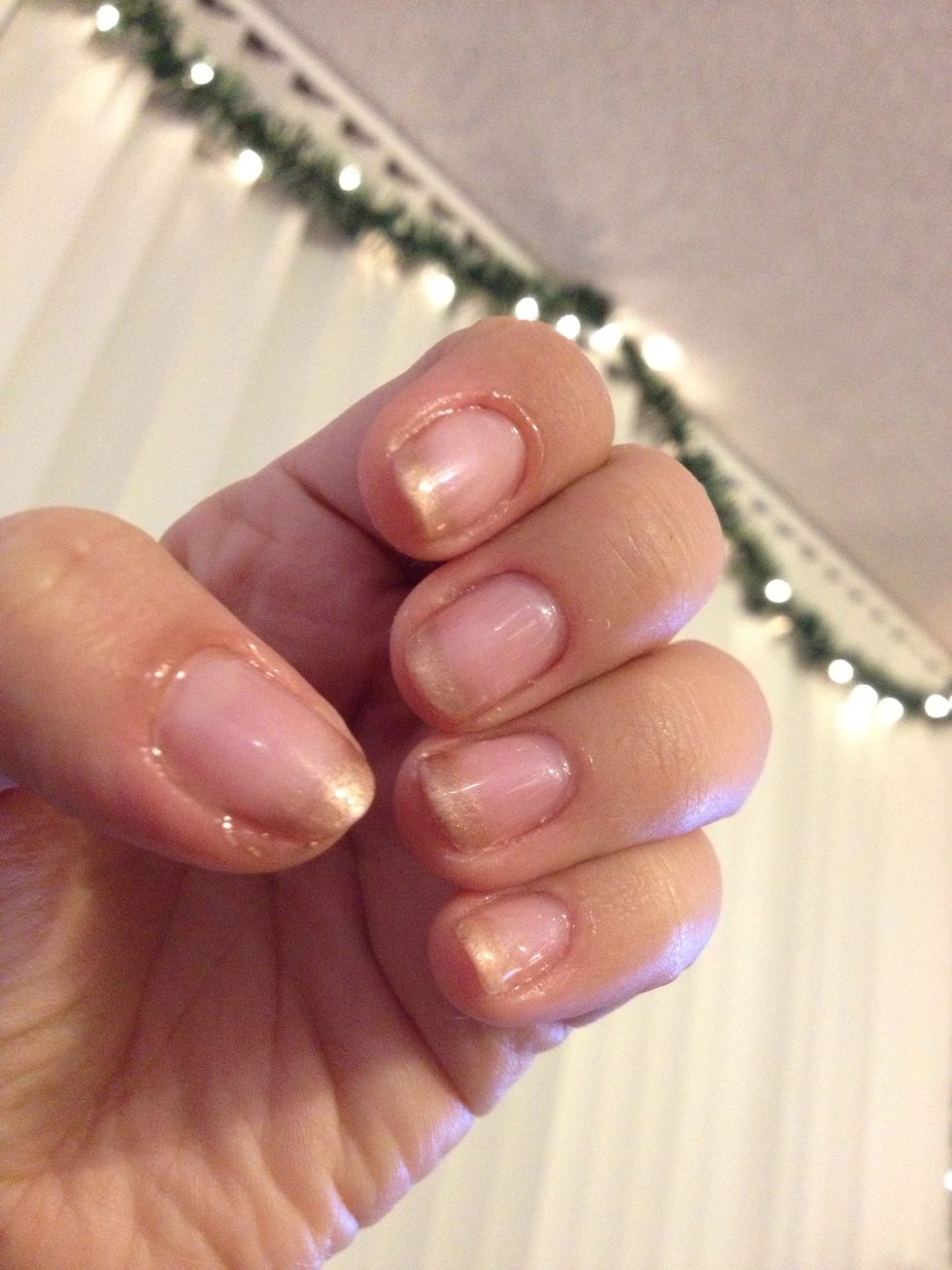 Enjoy!!💅💅💅💅💅💇
UV light thermal spa nail lamp
Shellac top &bottom coat
Shellac - Negligee color
Shellac - Iced Cappuccino color
100% Acetone
Rubbing alcohol
Cotton balls
Makeup triangle sponge
Manicure supplies(file, cuticle pusher)
Cuticle oil
Nicole Rizzuto
Champagne taste on beer budget... Well I'm gonna learn how to make my own champagne !!!!