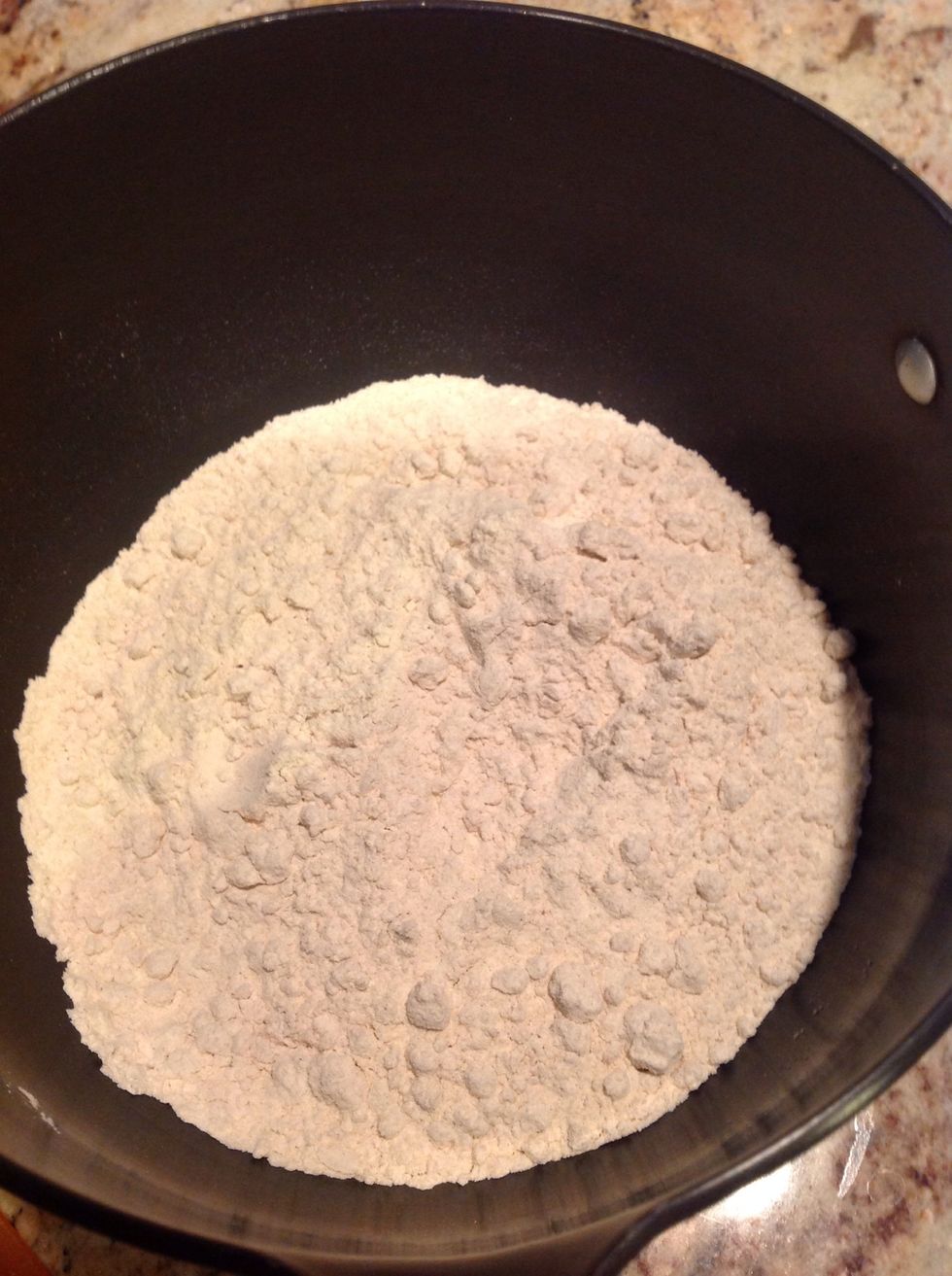 Take 2 cups wheat flour (or multi-grain flour) in a mixing bowl.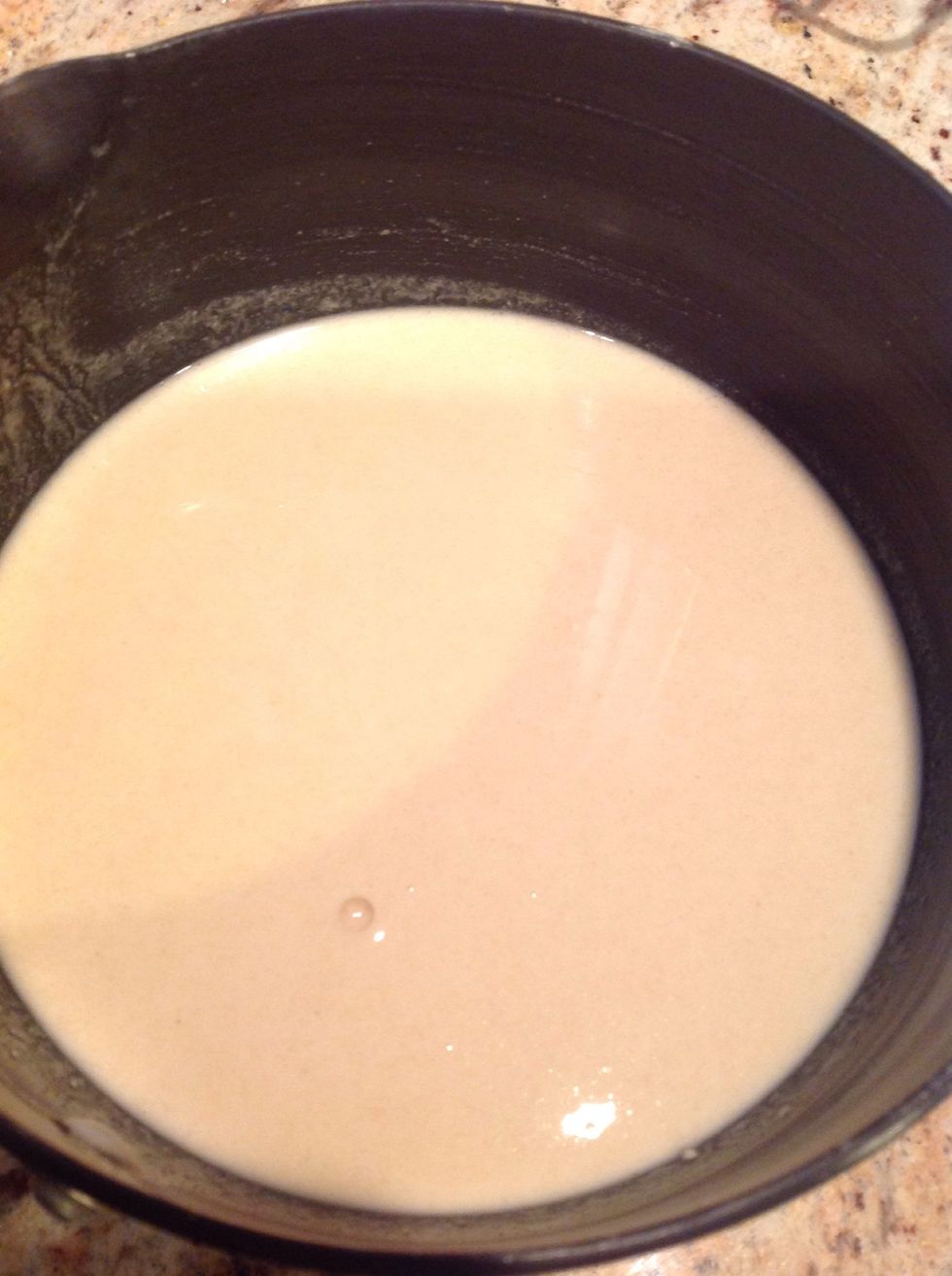 Mix with water, till it reaches a 'flowing' consistency. Don't make it too watery. Make sure no lumps remain in the mix.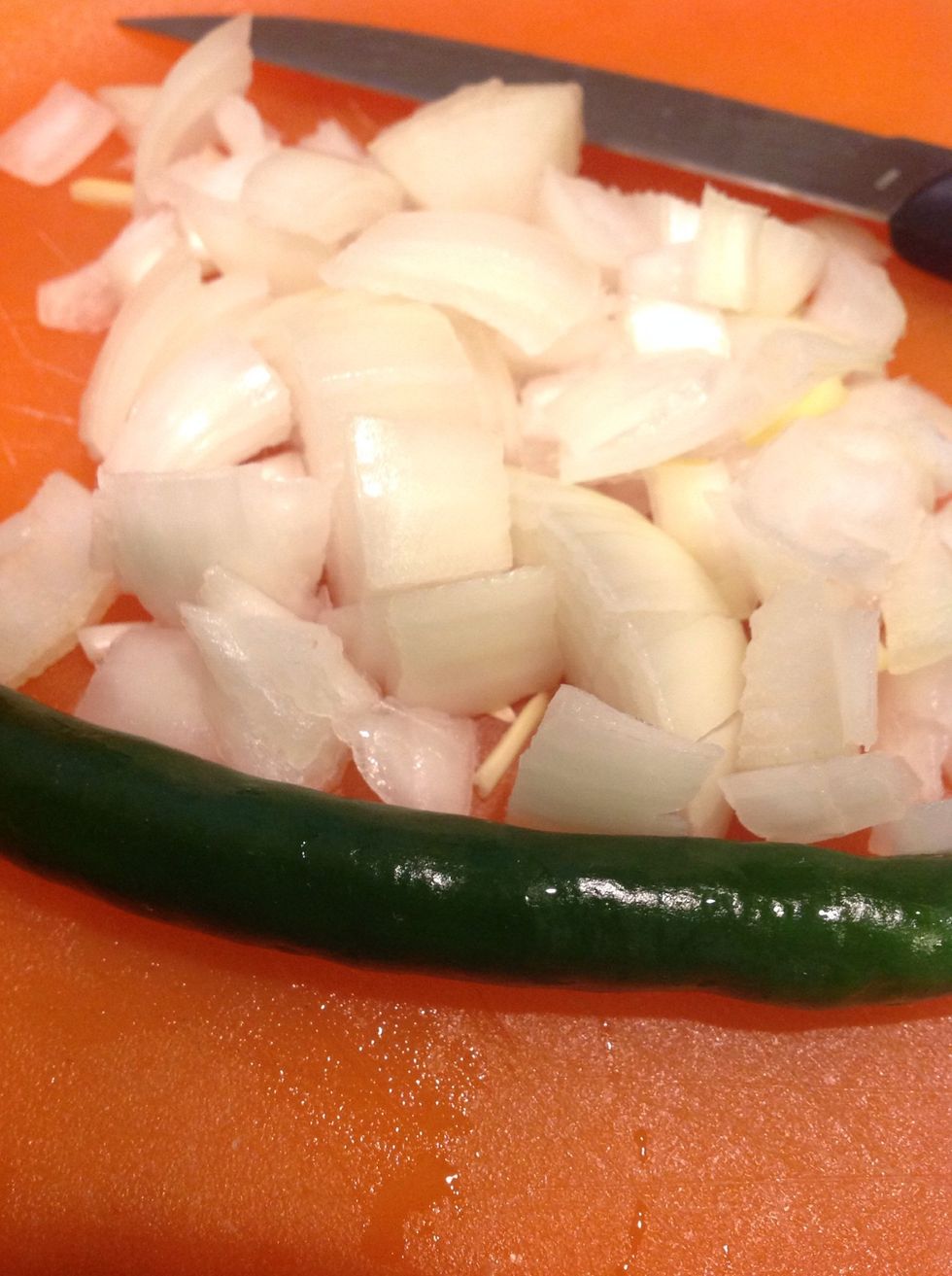 Chop onions and a green chilly.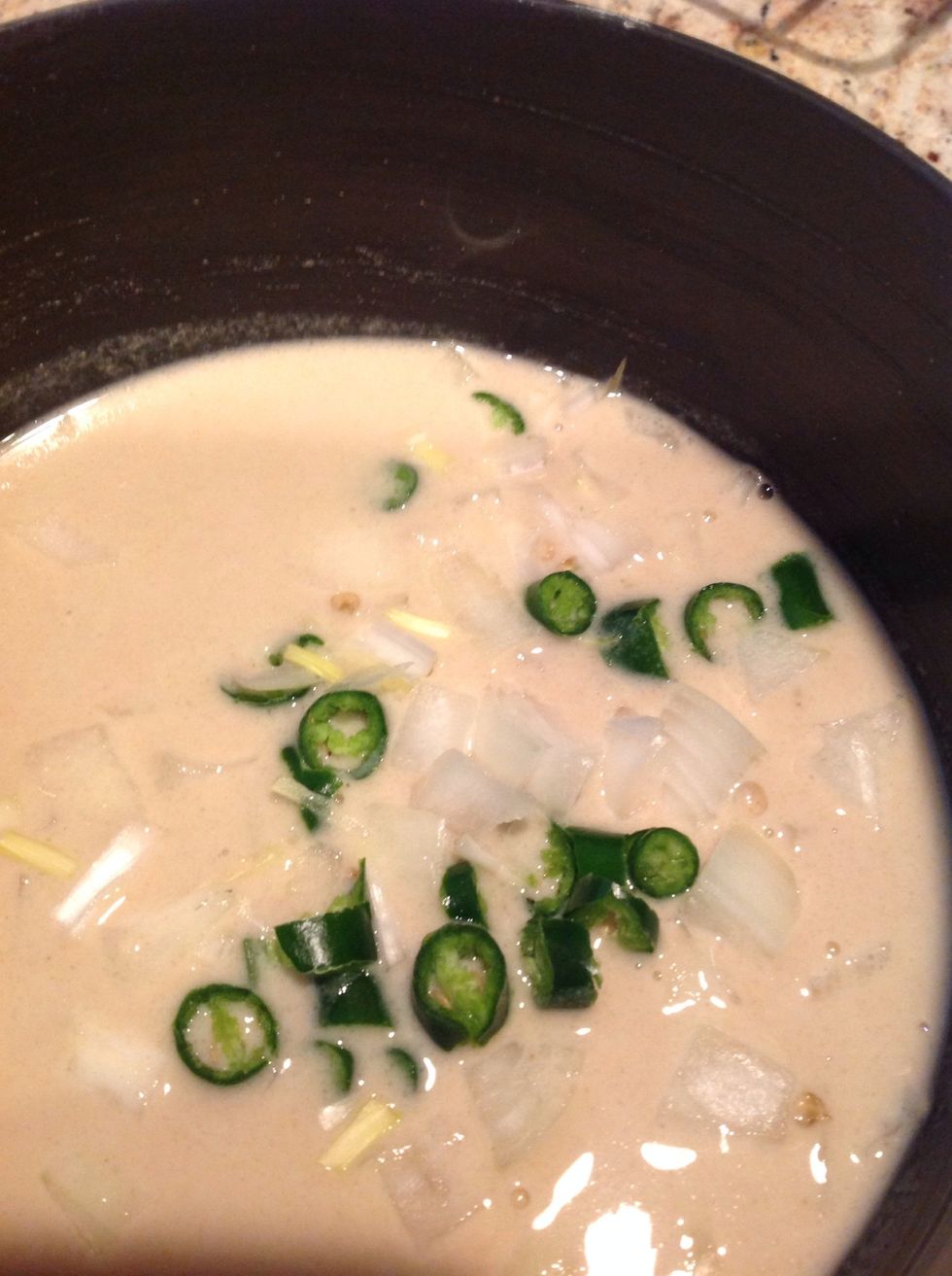 Mix them into the batter.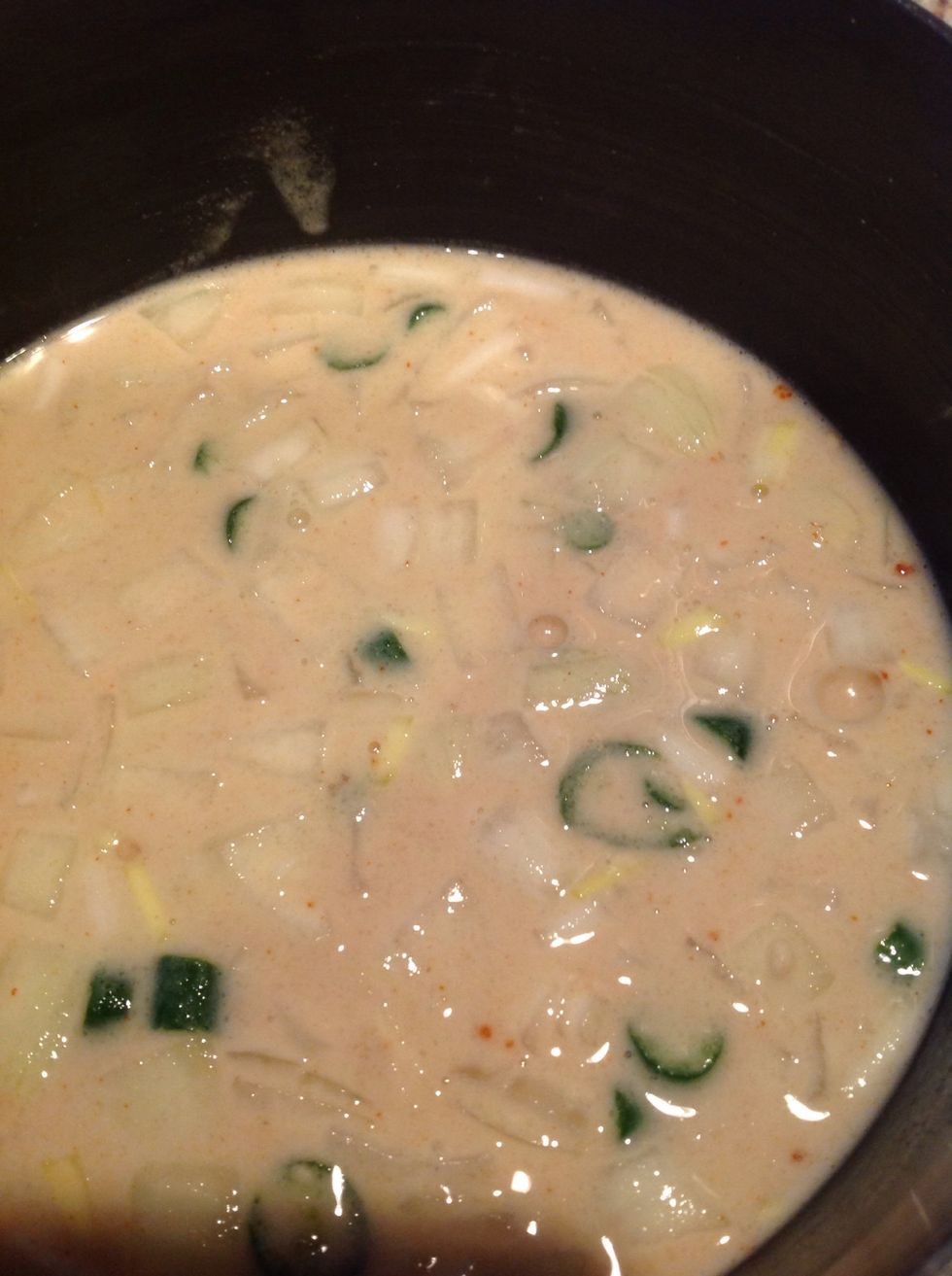 Add a little salt & a pinch of red chilly powder, if desired. Keep aside for 5 mins.
Prepare the chutney powder paste by mixing 2 tbsp of chutney powder with a tsp of oil. Shown here is MTR Chutney Powder.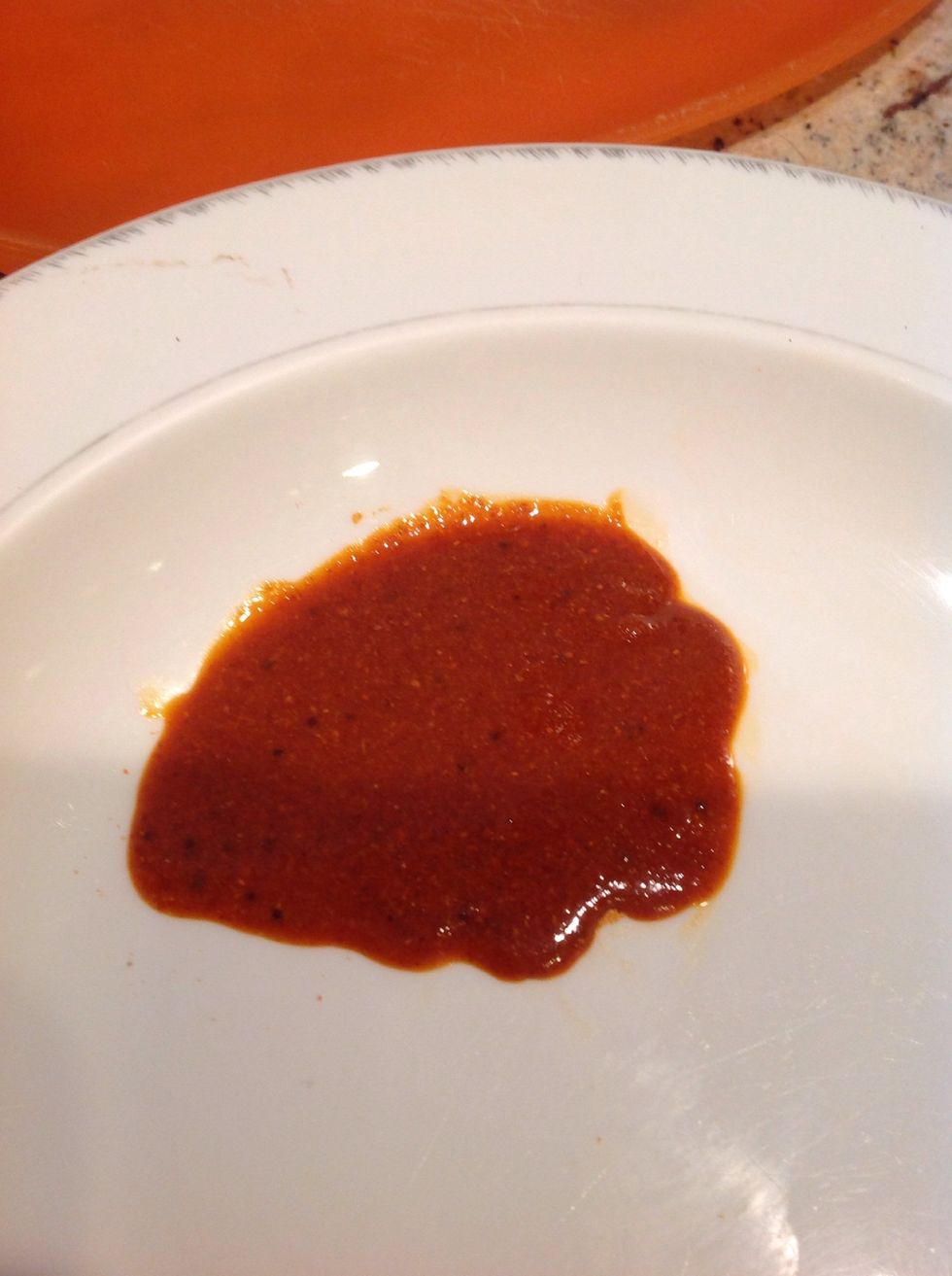 Mix to desired consistency and keep aside.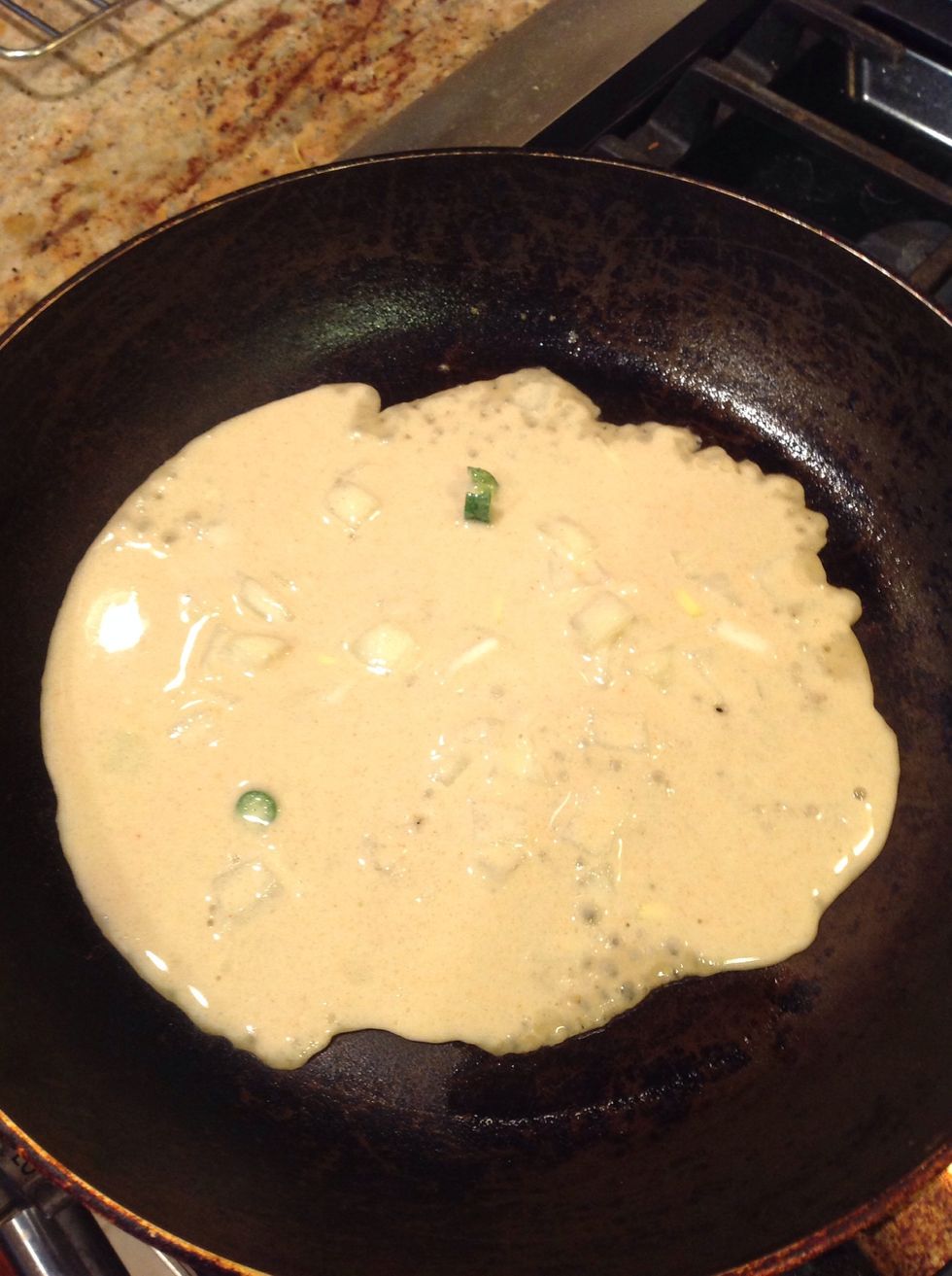 On a heated & lightly greased pan (on medium flame), pour in half a cup of batter.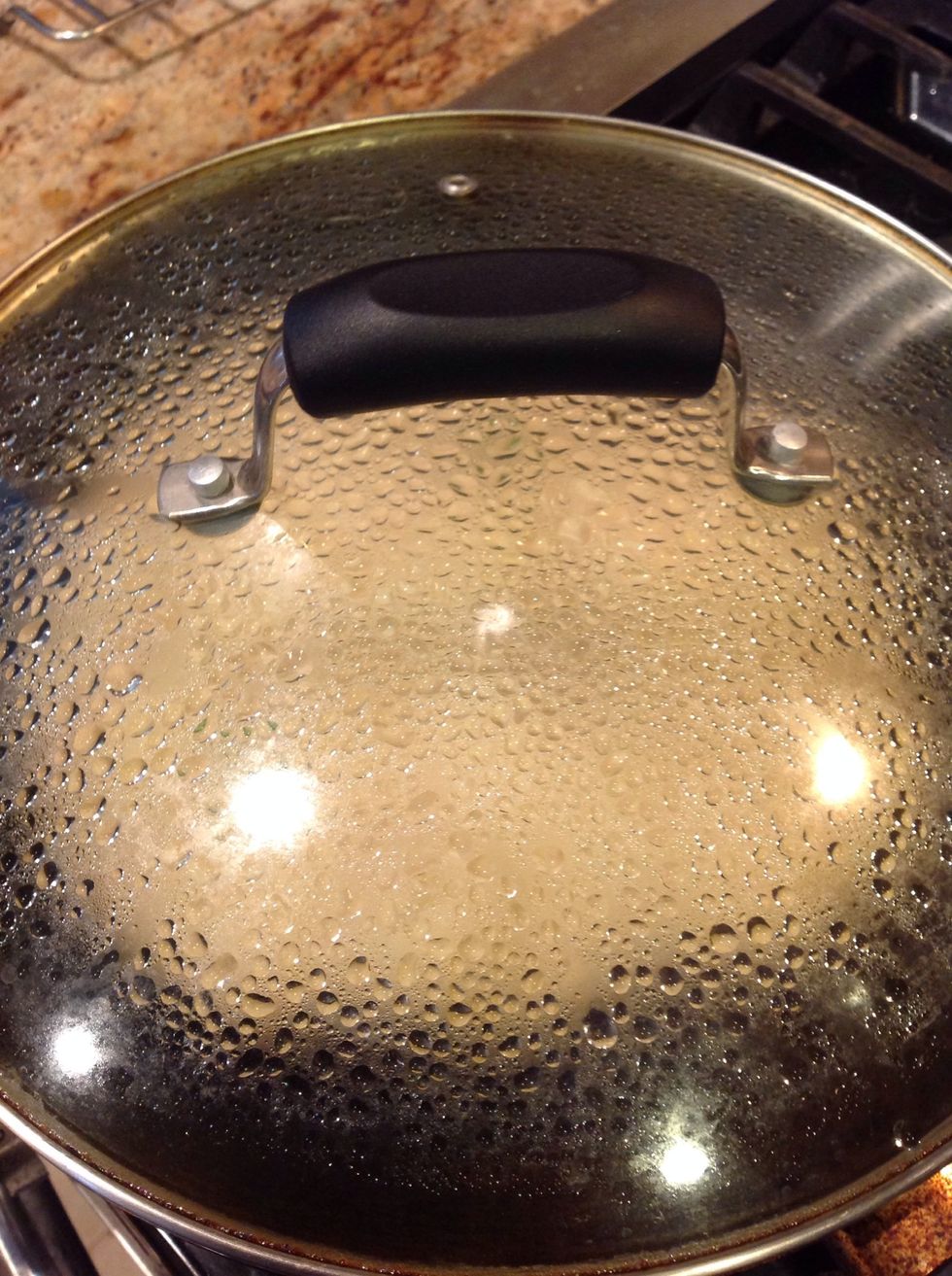 Cover and let cook for 4-5 mins. Target is to get a nice brown roast on the bottom of the crepe.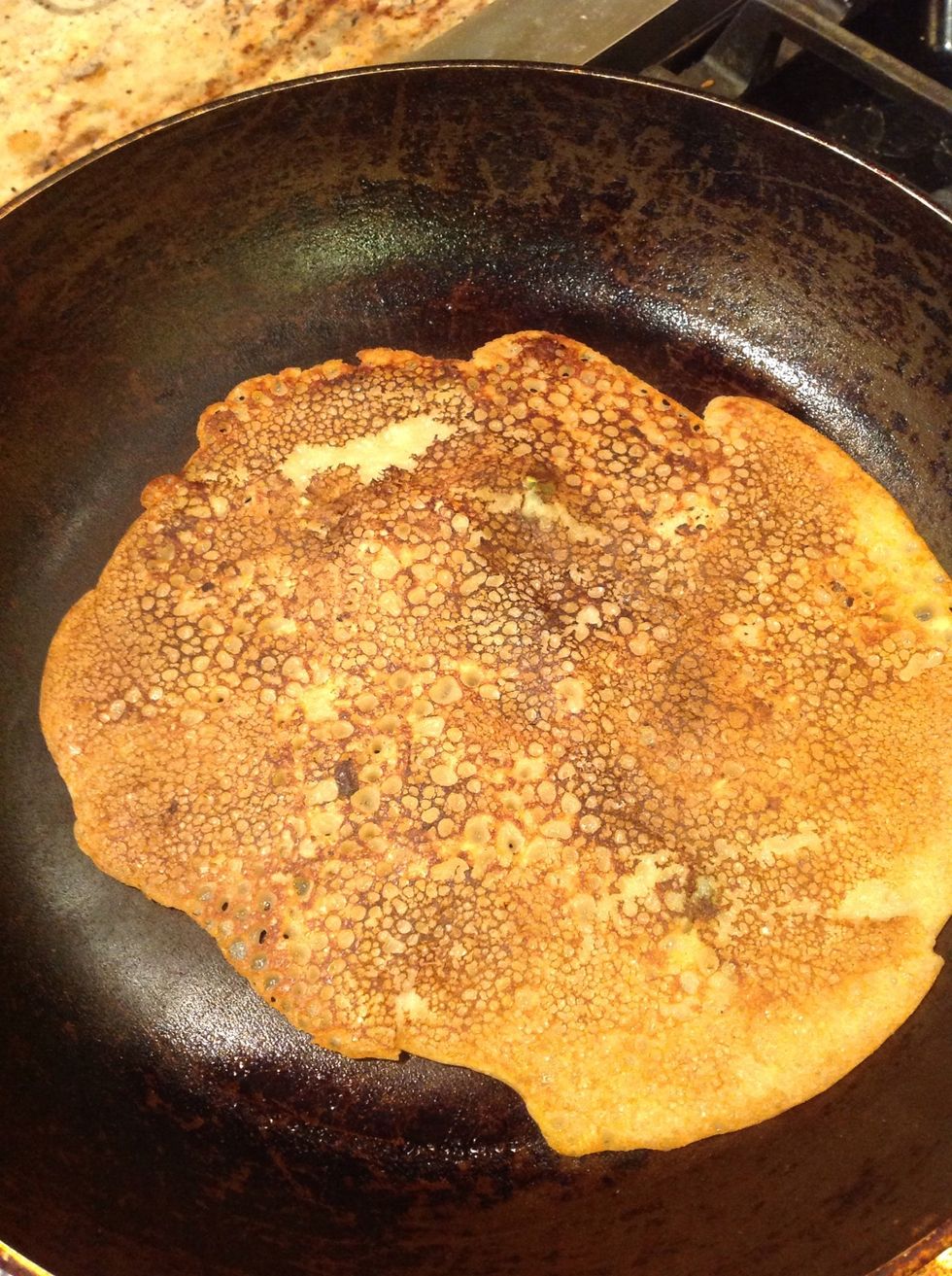 After 4-5 mins, flip the crepe and let it cook uncovered for another 4-5 mins. Checkout the brown roast!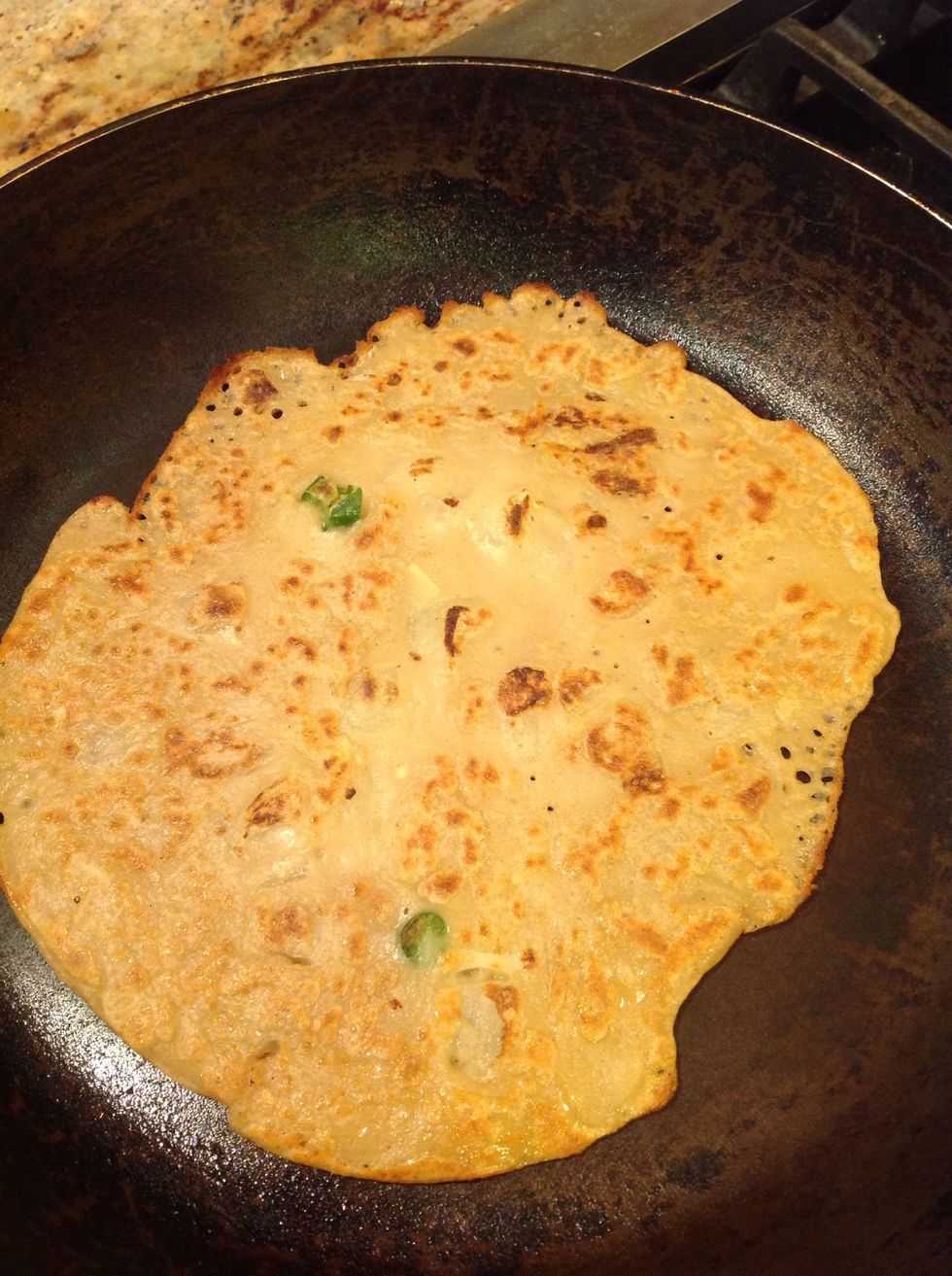 Once cooked, flip to check the top of the crepe. Fold & remove from pan. Repeat from step 8 for additional crepes.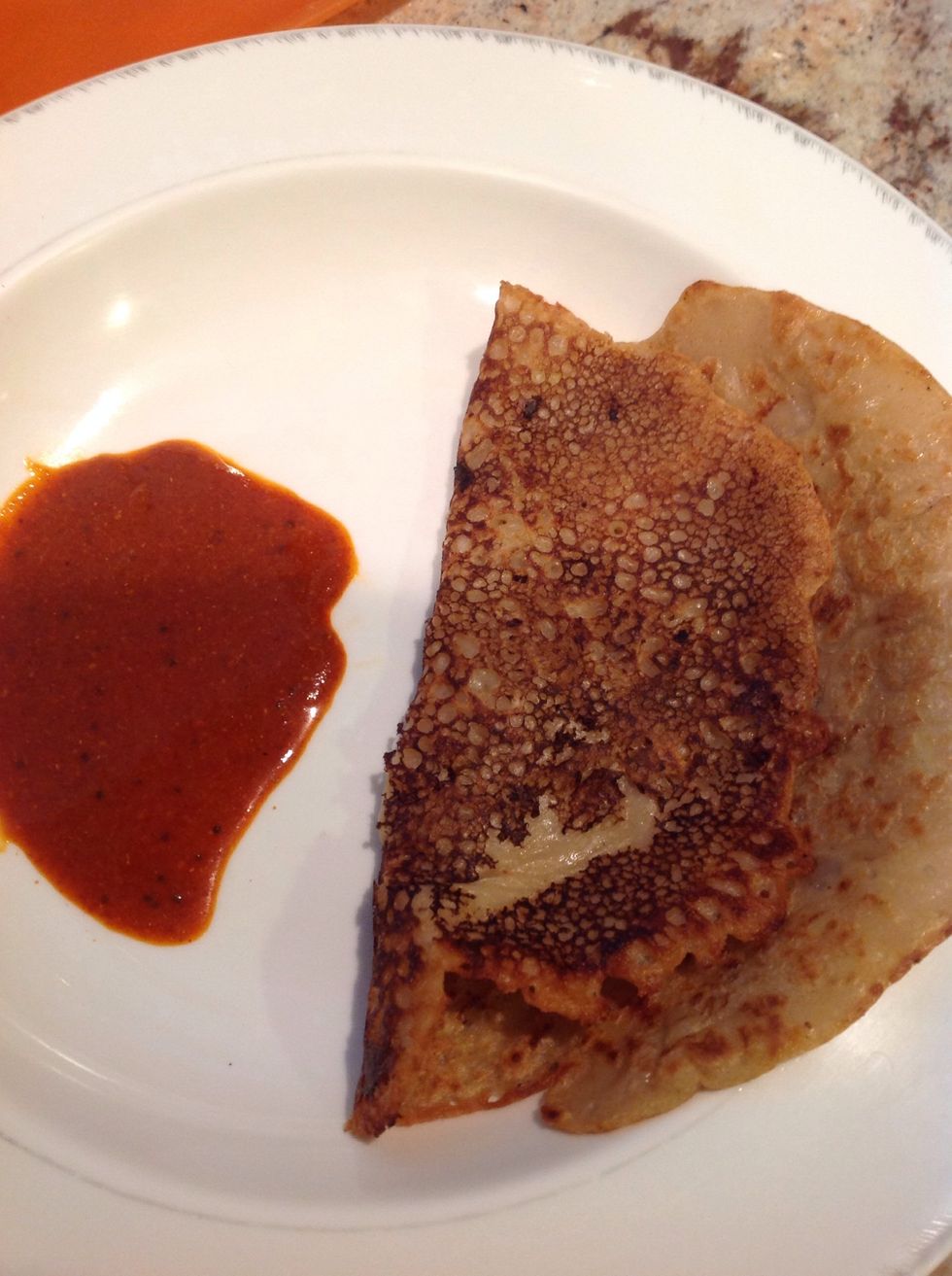 Fold and serve with the chutney powder paste!
Rookies- 90% chance that you wont get the first crepe right...don't give up. You will only get better with experience! Improvise with the second.
Tips: - Adjust flame to not burn the crepe/undercook it. - If crepe sticks to the pan, add some more water to the batter. - Don't forget to grease the pan with little oil for each crepe.
2.0c Wheat flour
1.0 Green chilly
1.0 Onion
2.0Tbsp Chutney powder