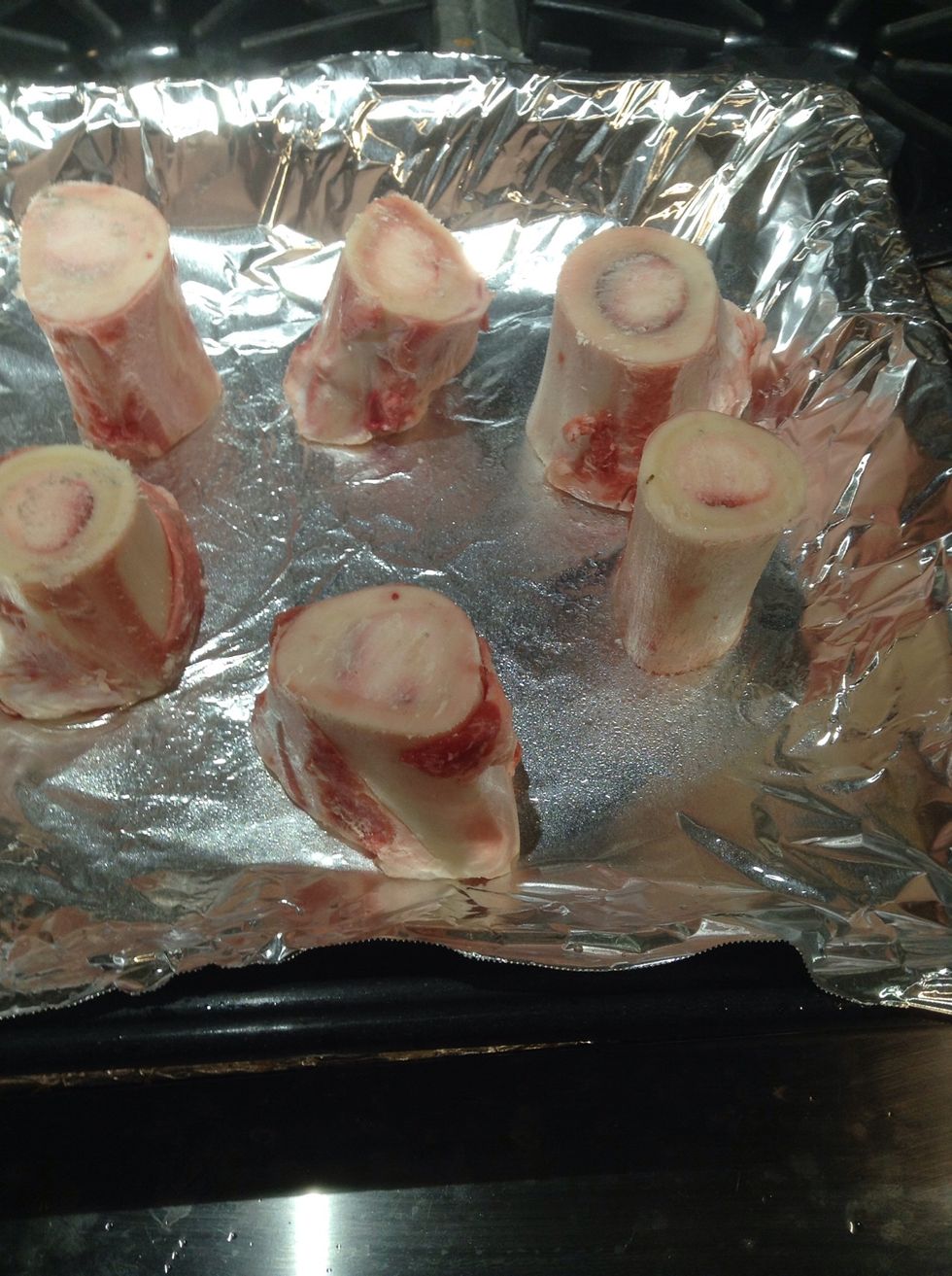 Pre-heat to 450F or 232C arrange marrow bones on foil lined pan and bake 15 min. When done immediately turn oven down to 375F or 190C. Remove when done and set aside.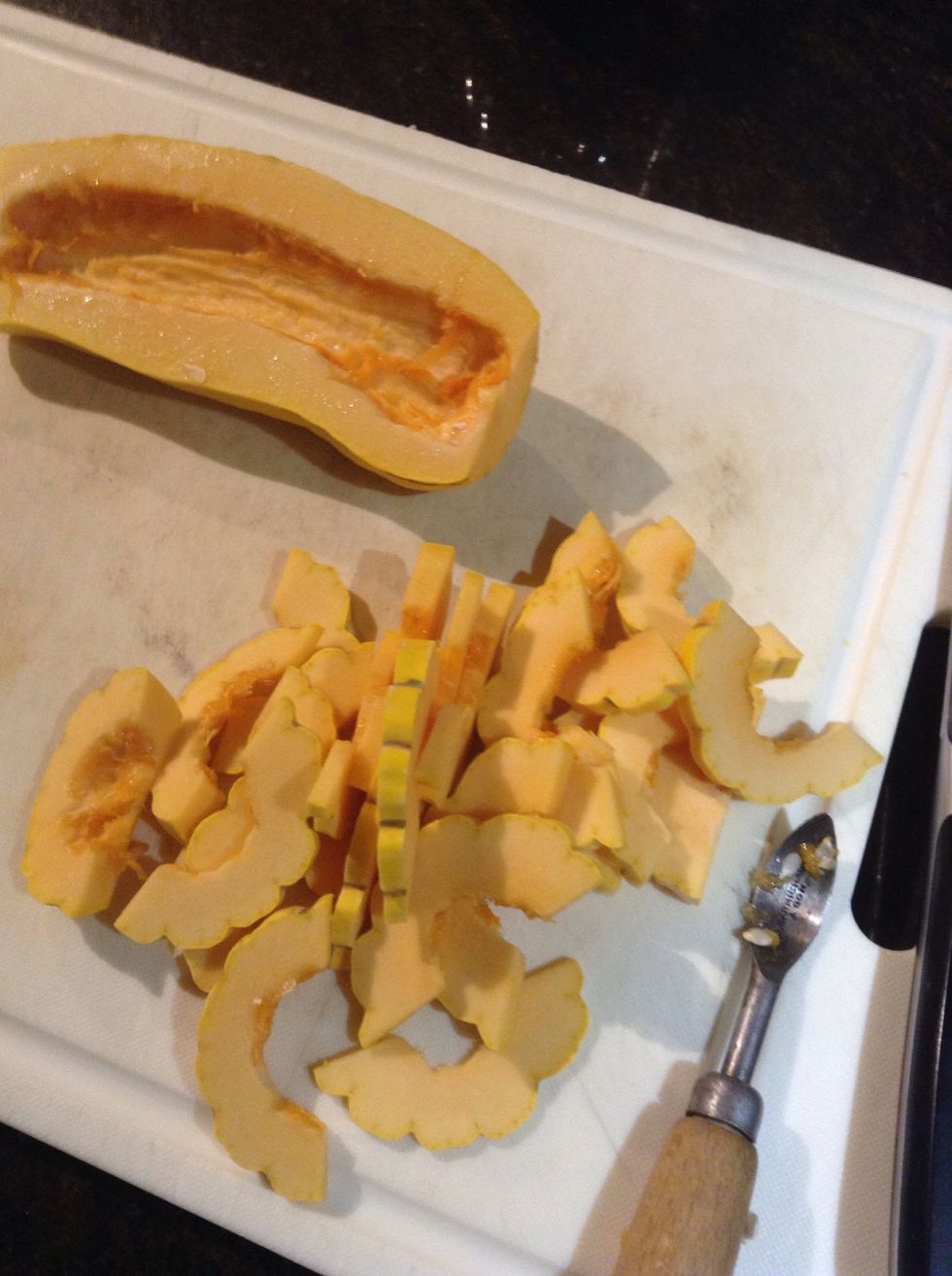 Halve the Delicata squash remove seeds and slice each half into 1/4" slices as shown.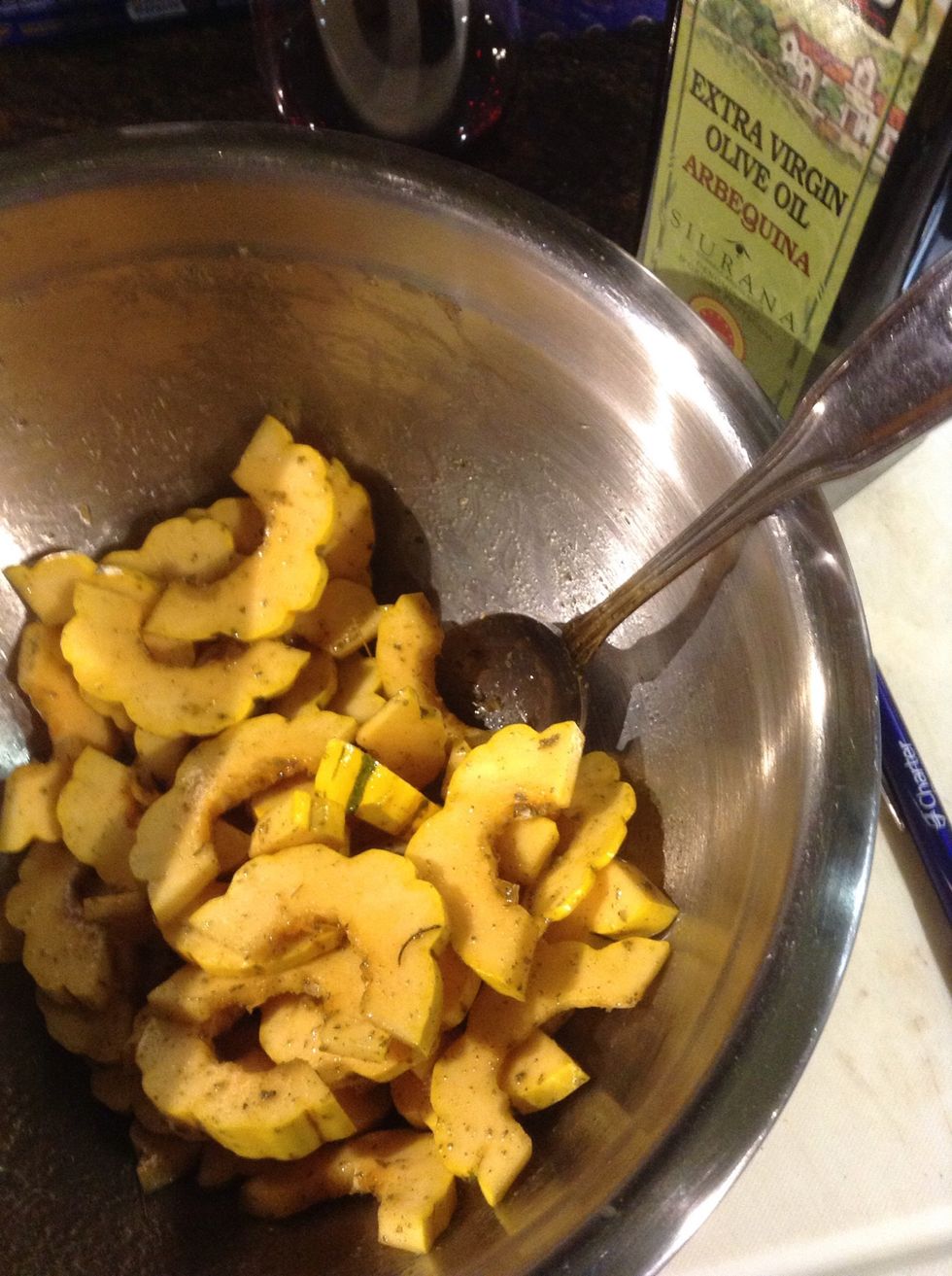 In a medium mixing bowl toss the squash slices in 2 tbls olive oil and 1 tbls fresh ground sage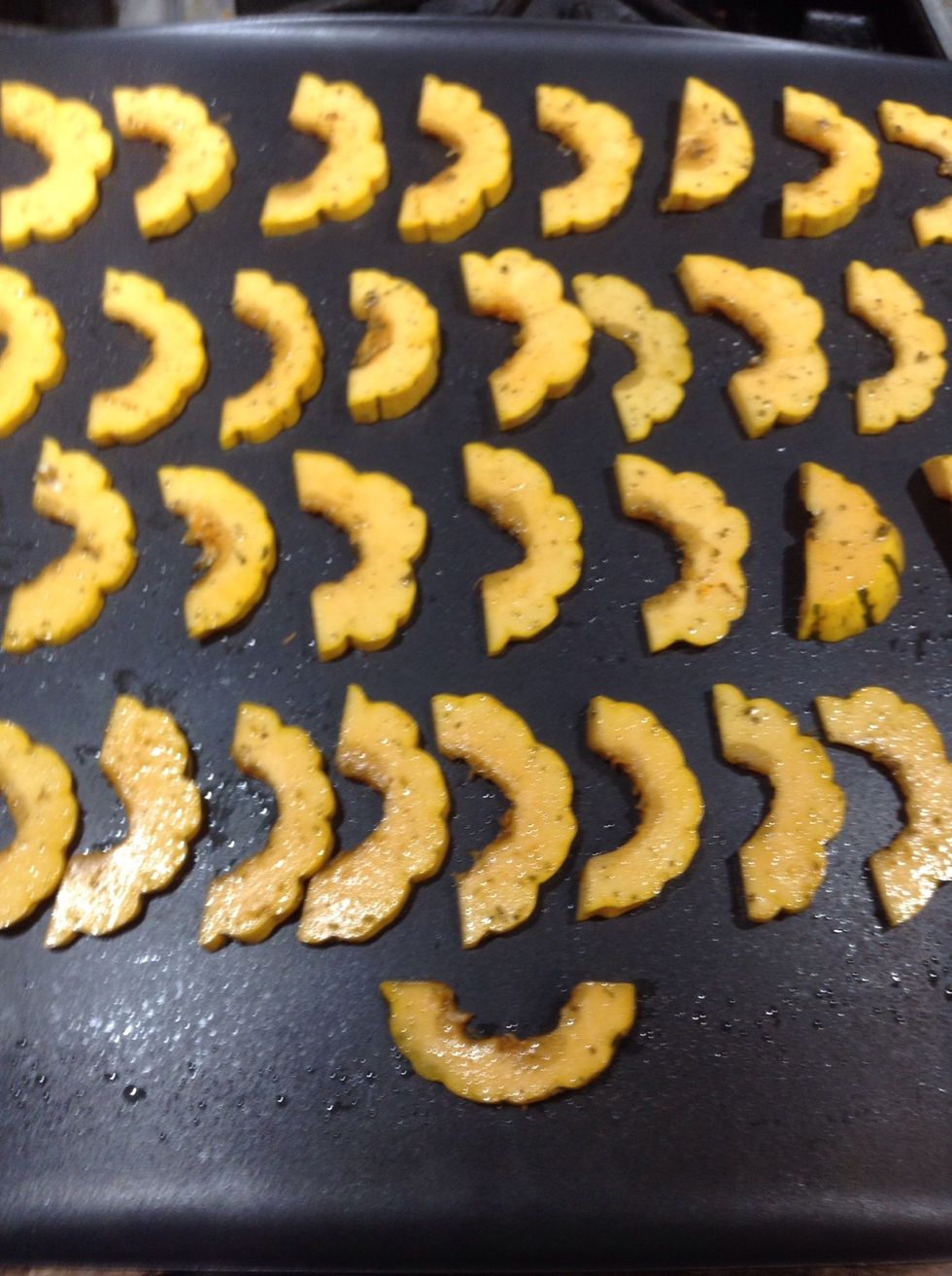 Arrange squash slices on a lightly oiled cookie sheet and bake in the 375F oven for 15 minutes. Remove when done and set aside.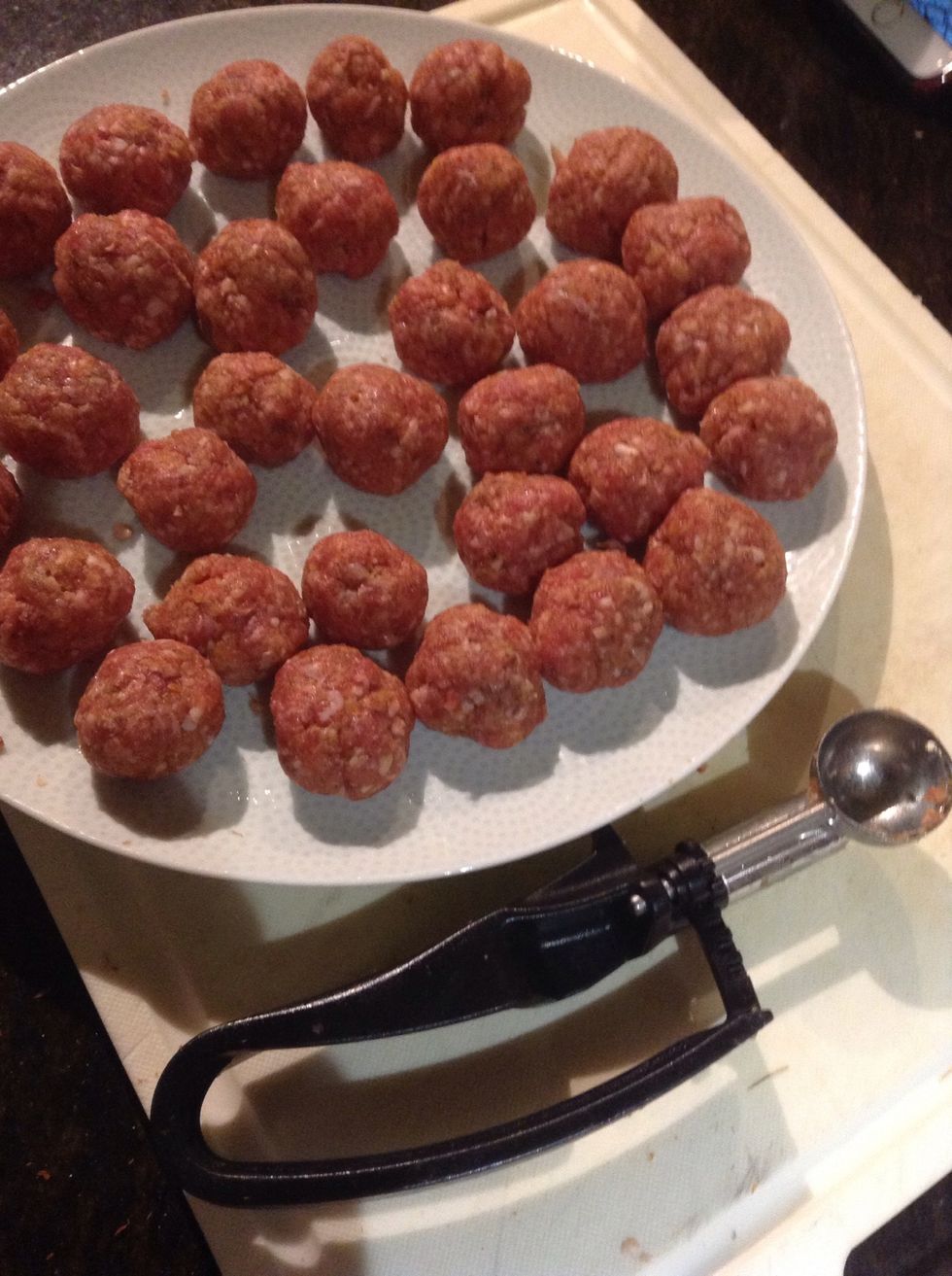 In a mixing bowl combine ground goat, egg, bread crumbs, remaining spices and herbs. Mix well by hand and form into walnut sized balls. I use a melon baller for portion control.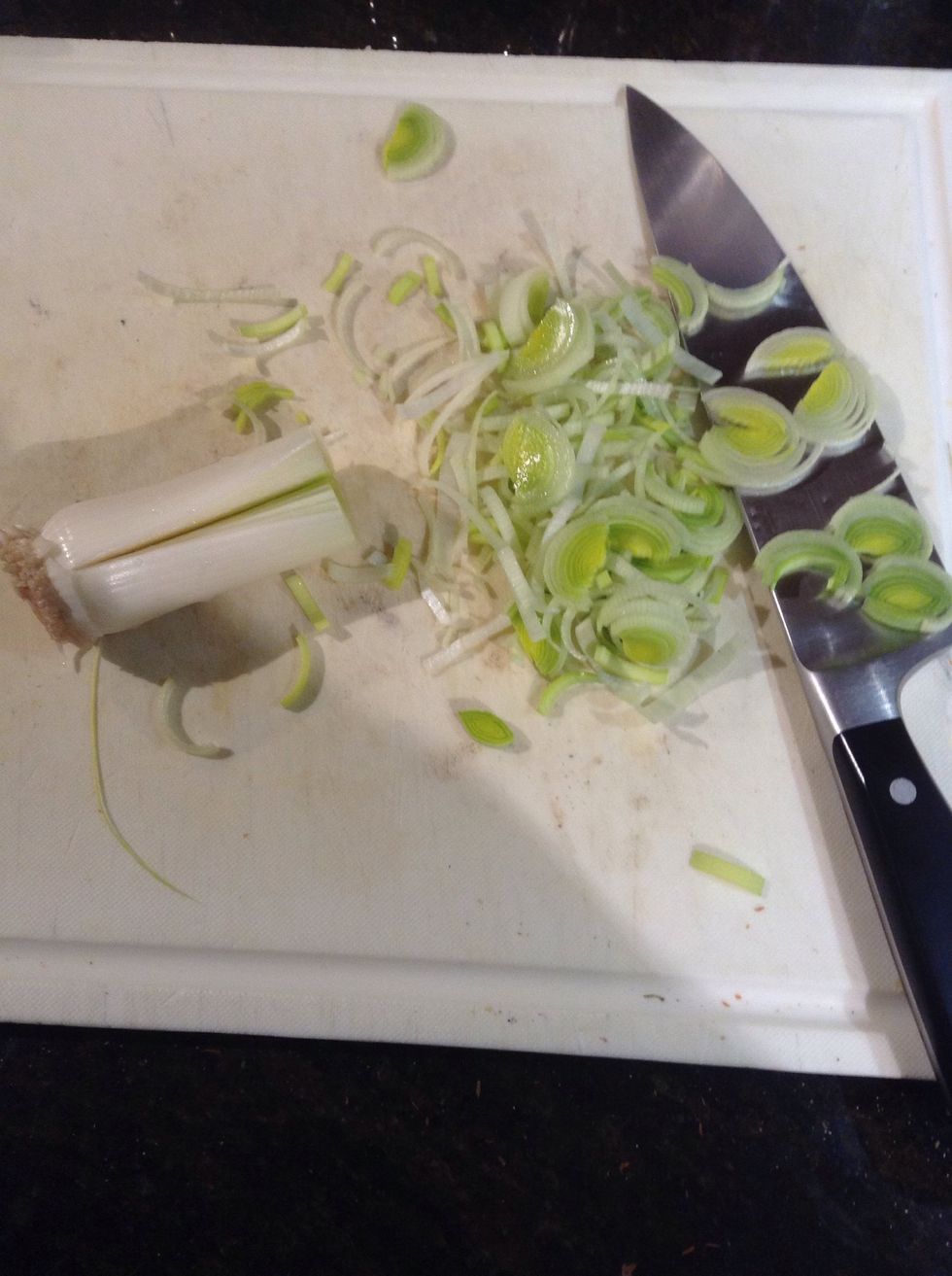 Halve and wash white portion of leek and slice cross wise in to thin strips as shown. set aside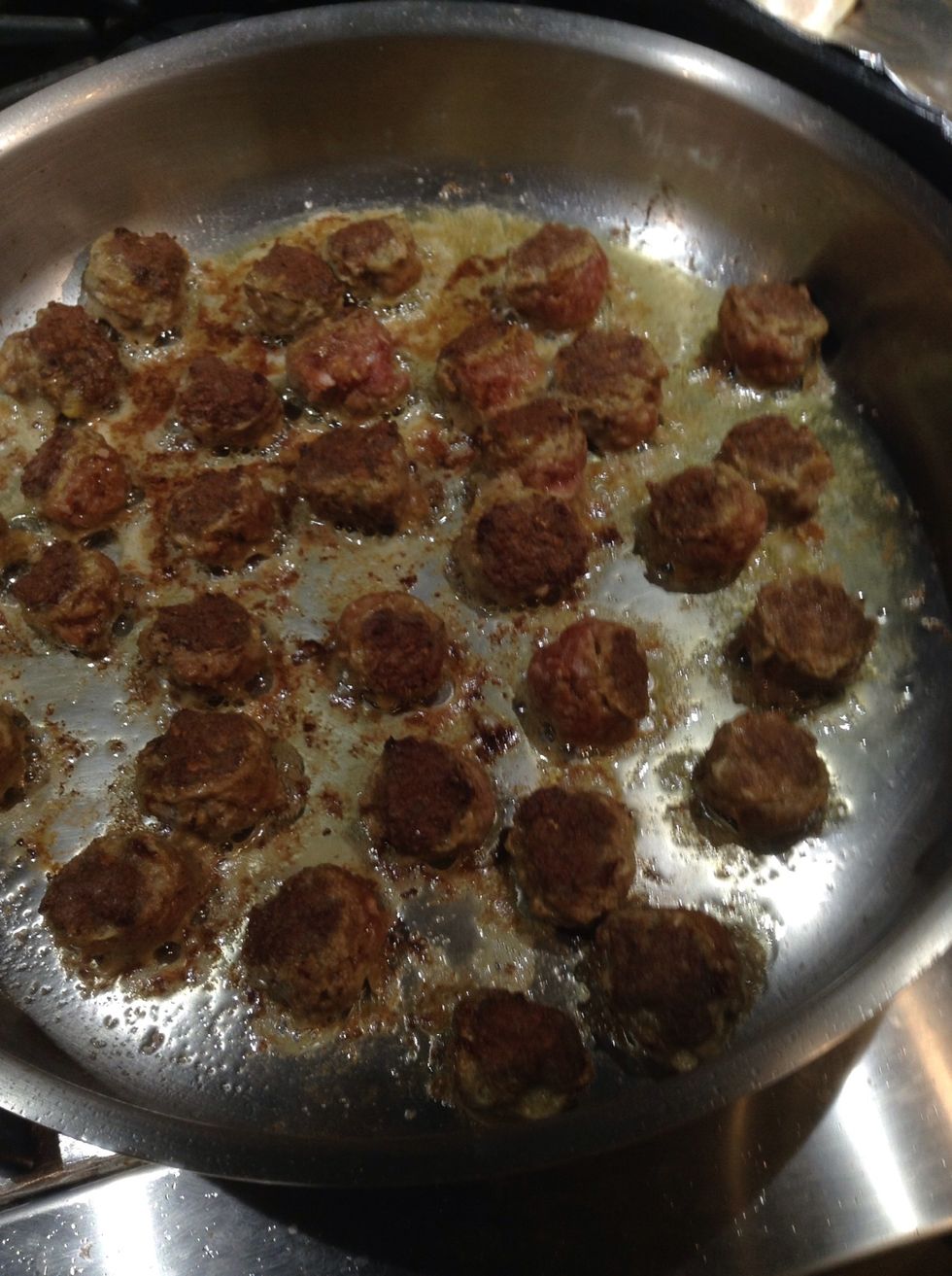 Sauté meatballs med-high heat about 5-6 min turn and continue brown when the balls can roll around when tossed add leeks and stock reduce heat to med. and cook 6 min until leek is tender.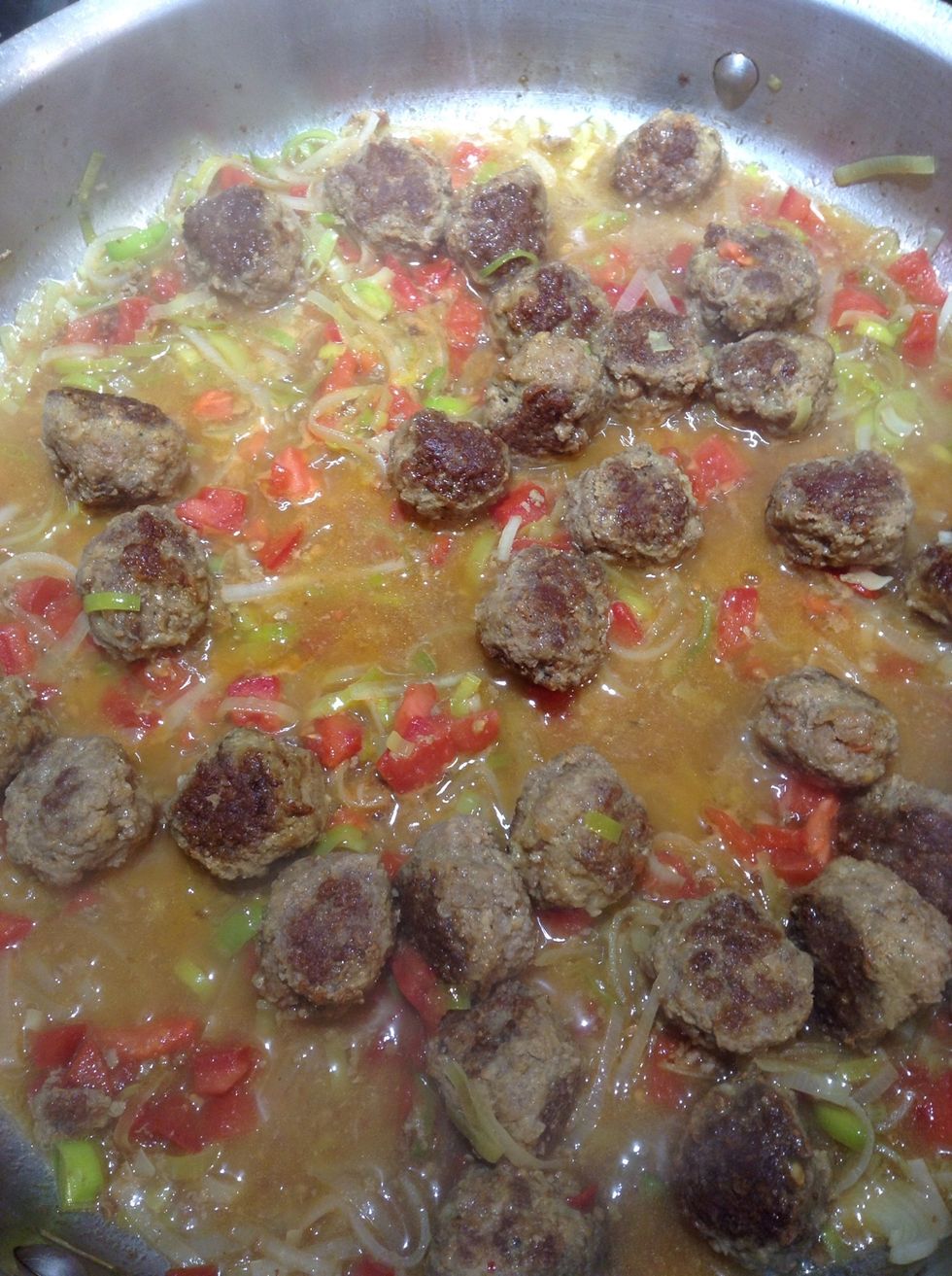 Add tomato, squash, bone marrow and chanterelles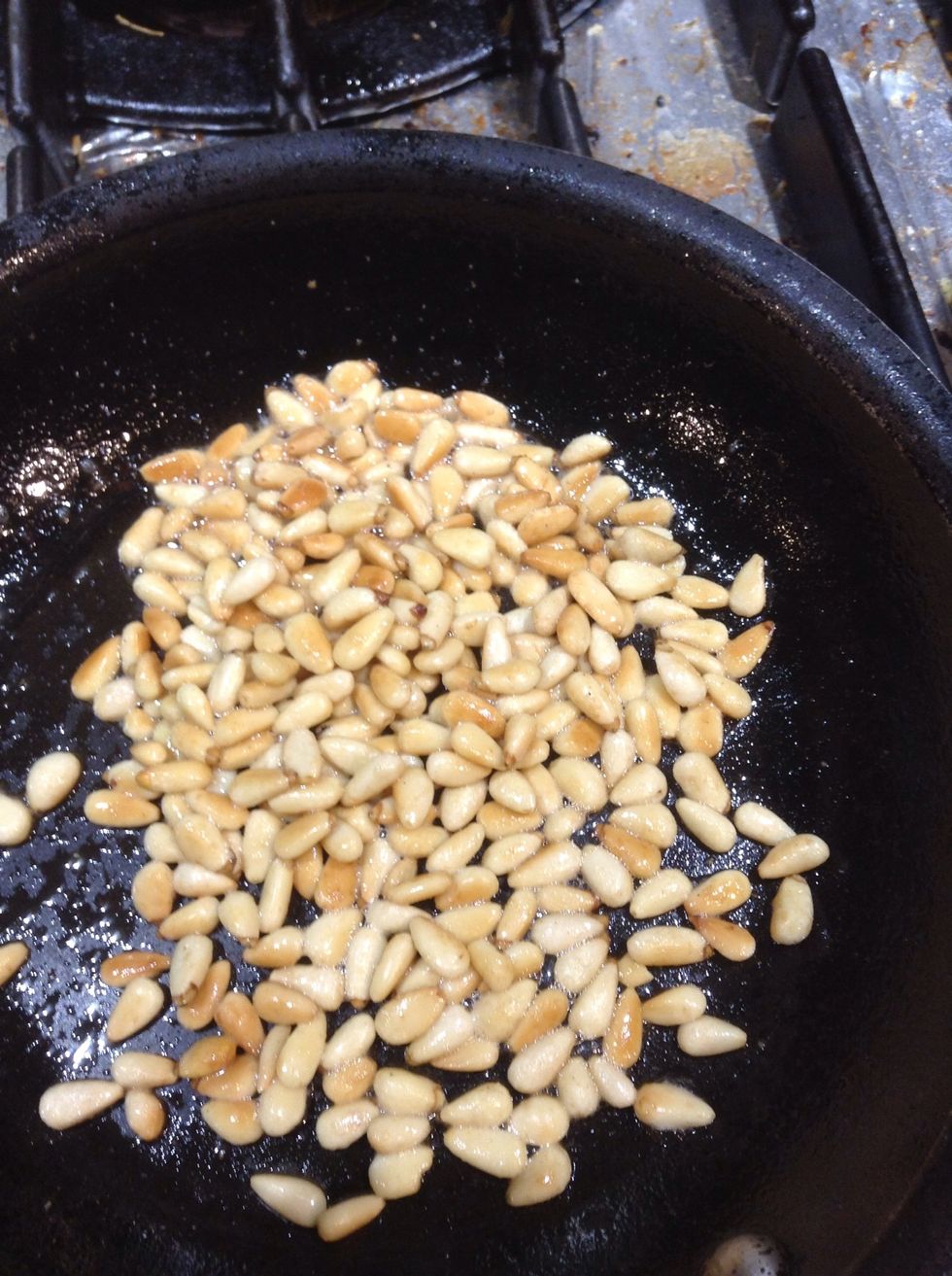 Brown the pine nuts and add to the sauce.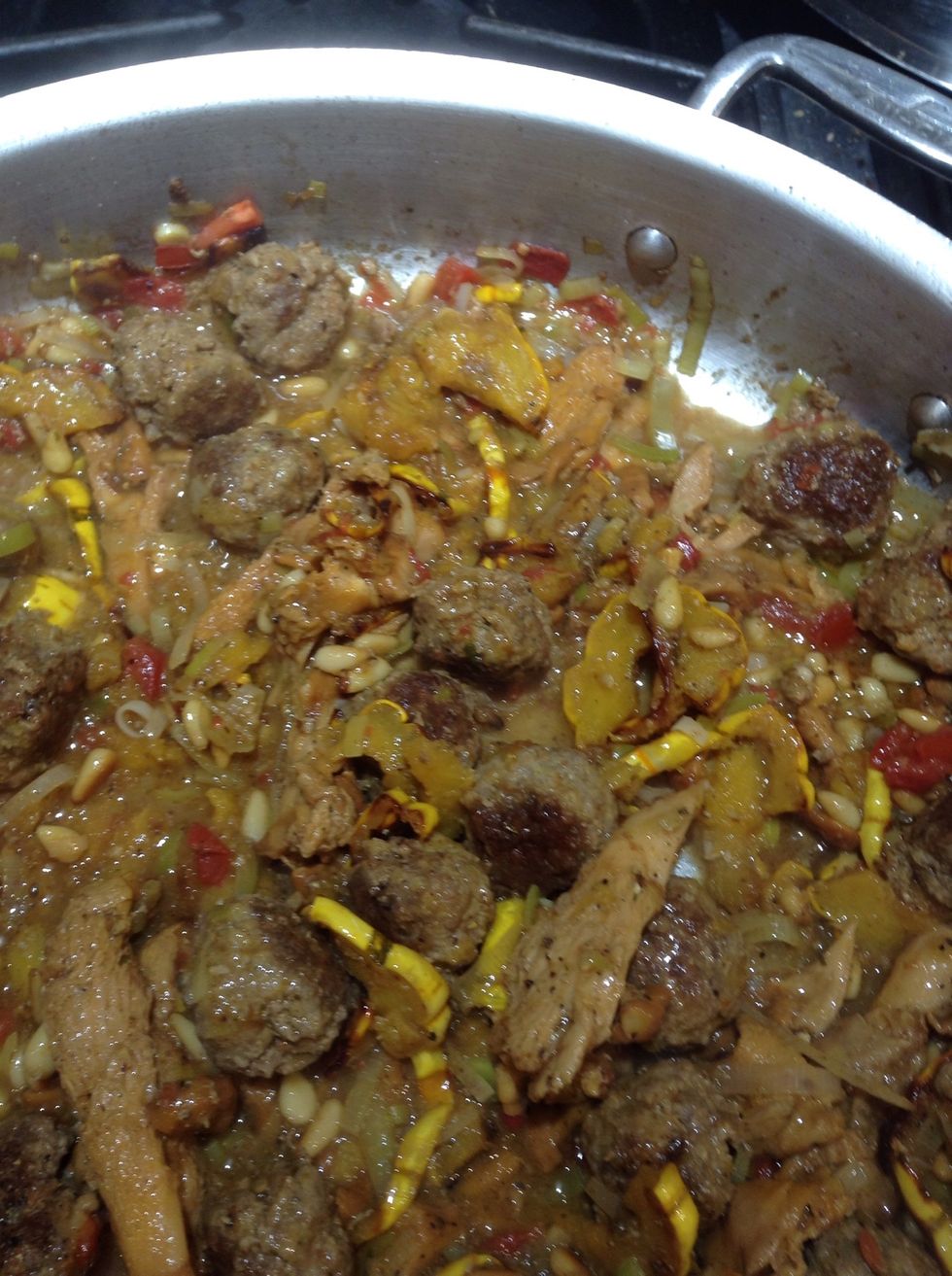 Mix and reduce to thicken spoon over cooked pasta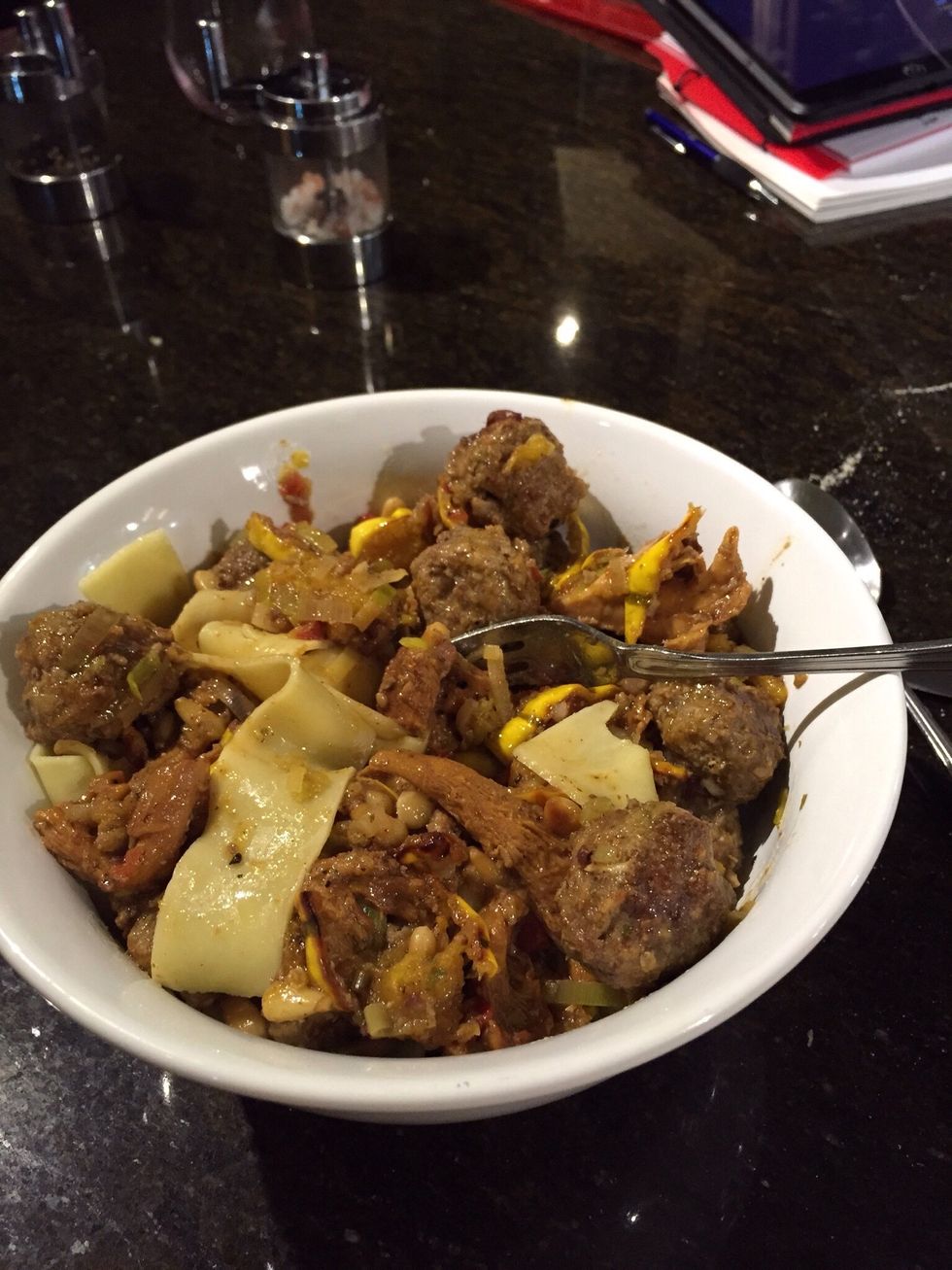 Bon Appetite!
6.0 Bone marrow bones
1.0 Delicata squash
5.0Tbsp extra virgin olive oil
1.0Tbsp sage fresh ground
1.0lb Ground goat
1.0 med egg
0.0c unseasoned bread crumbs (+ 1 tbls)
0.0tsp herbs provence
0.0tsp thyme
0.0tsp marjoram
0.0tsp oregano
10.0 green peppercorns
0.0tsp garlic powder
0.0tsp onion powder
2.0oz pine nuts
1.0c vegatable stock
1.0 roma tomato diced fine
1.0tsp unsalted butter
14.0in large saute pan
1.0 stock pot for pasta water
32.0oz pappardelle pasta (fresh)
John The Basque
Native Seattleite, world traveler & geek, dedicated to bringing cultures together with food.