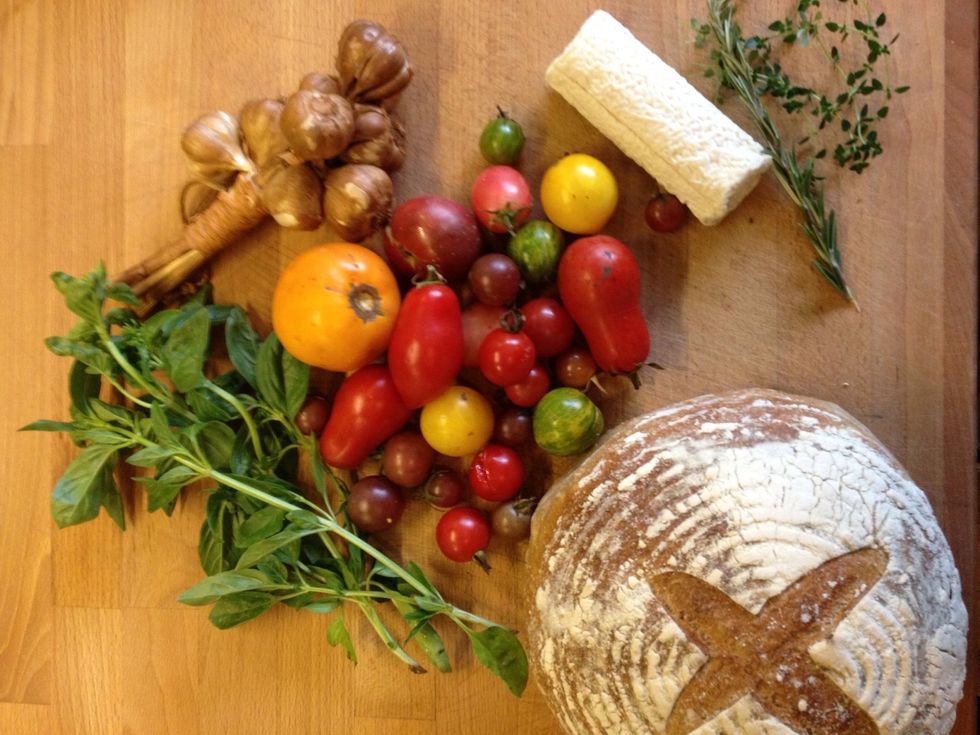 Get your ingredients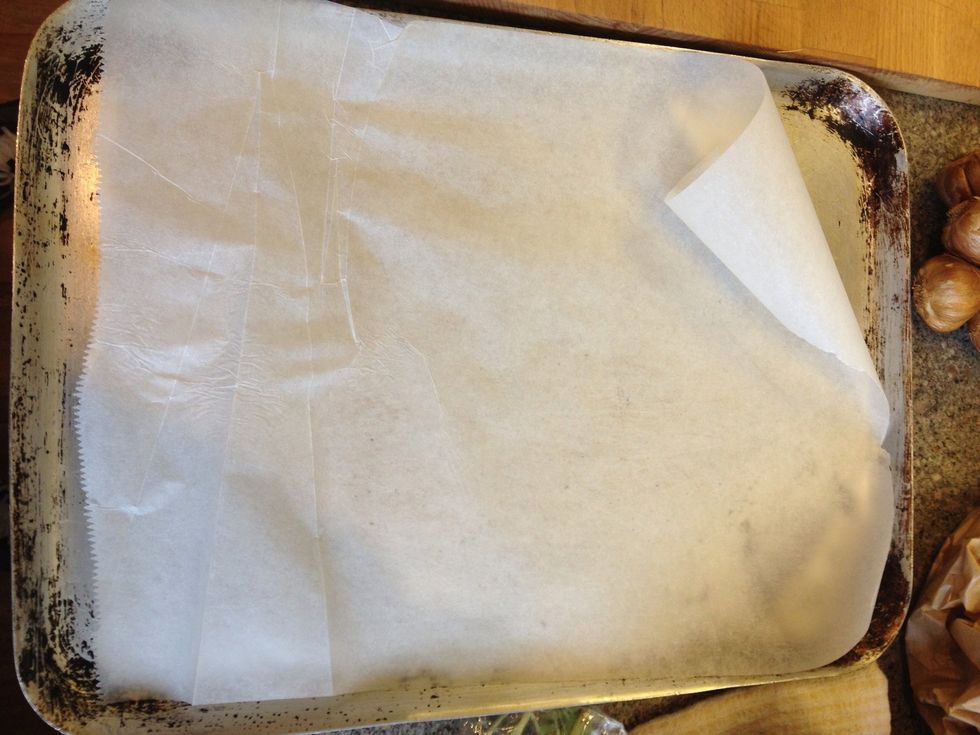 Line a tray with grease proof paper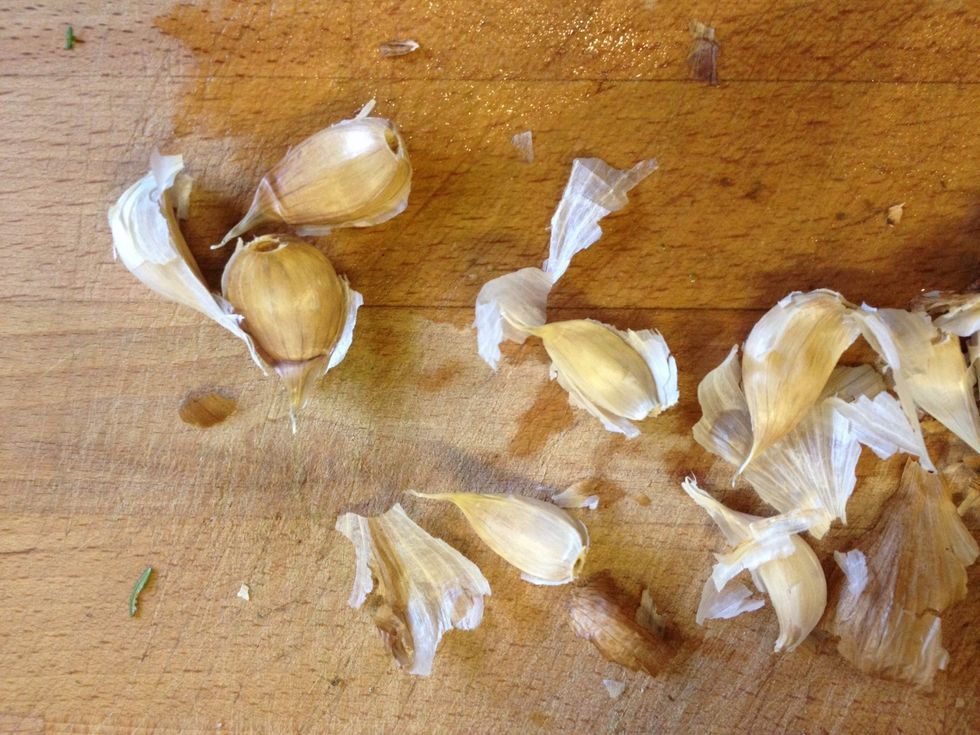 Get your smoked garlic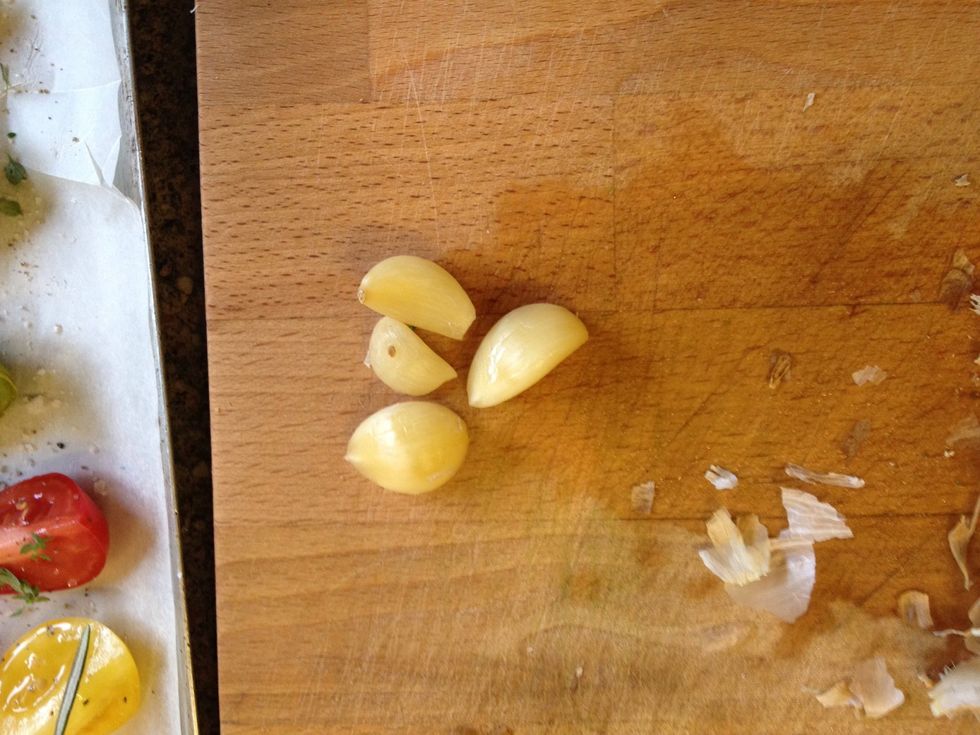 Peel
Slice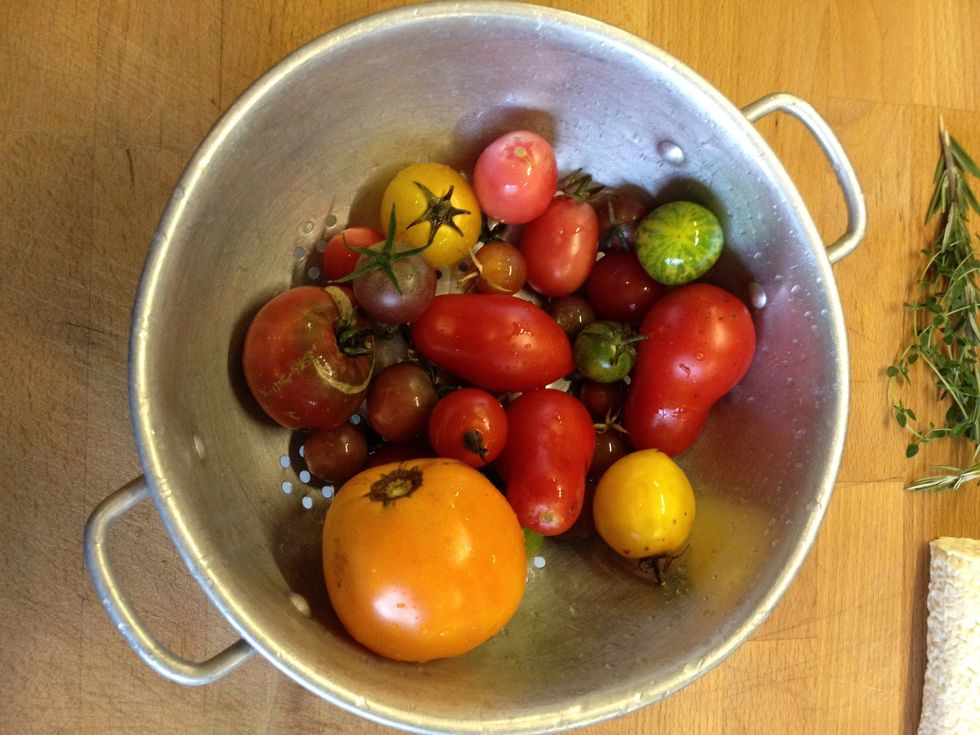 Wash your tomatoes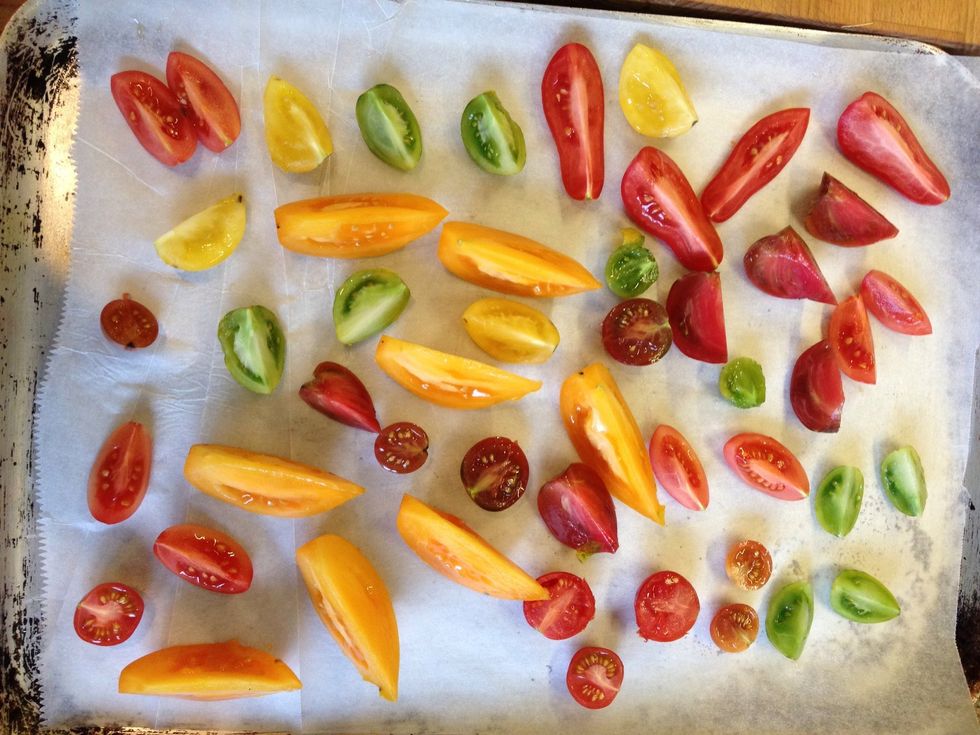 Slice into wedges
Sprinkle with salt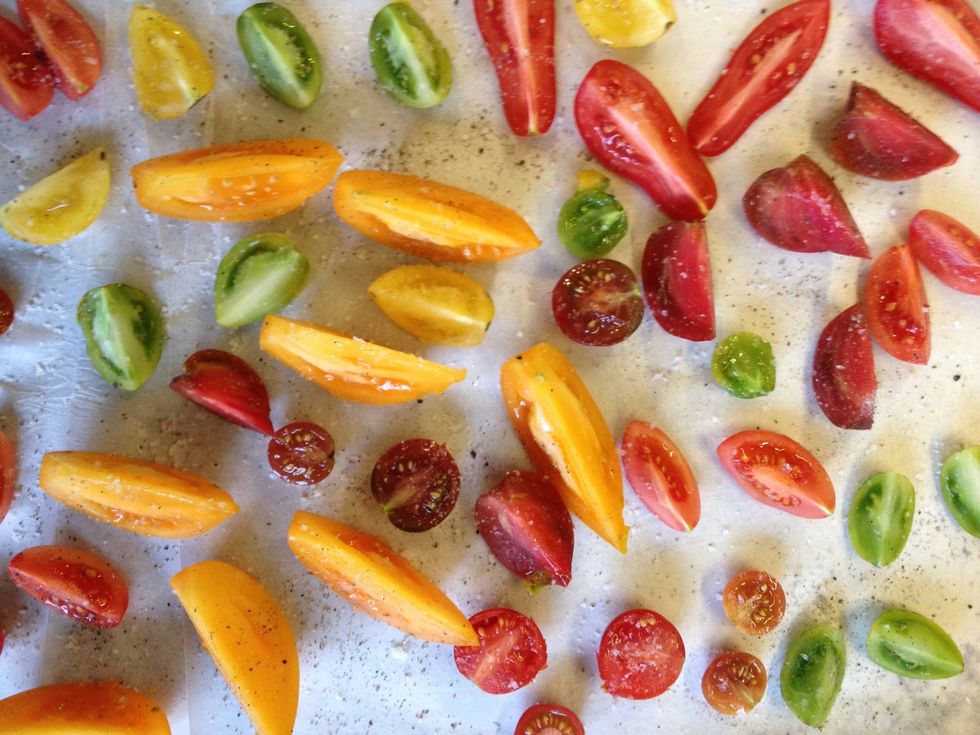 And pepper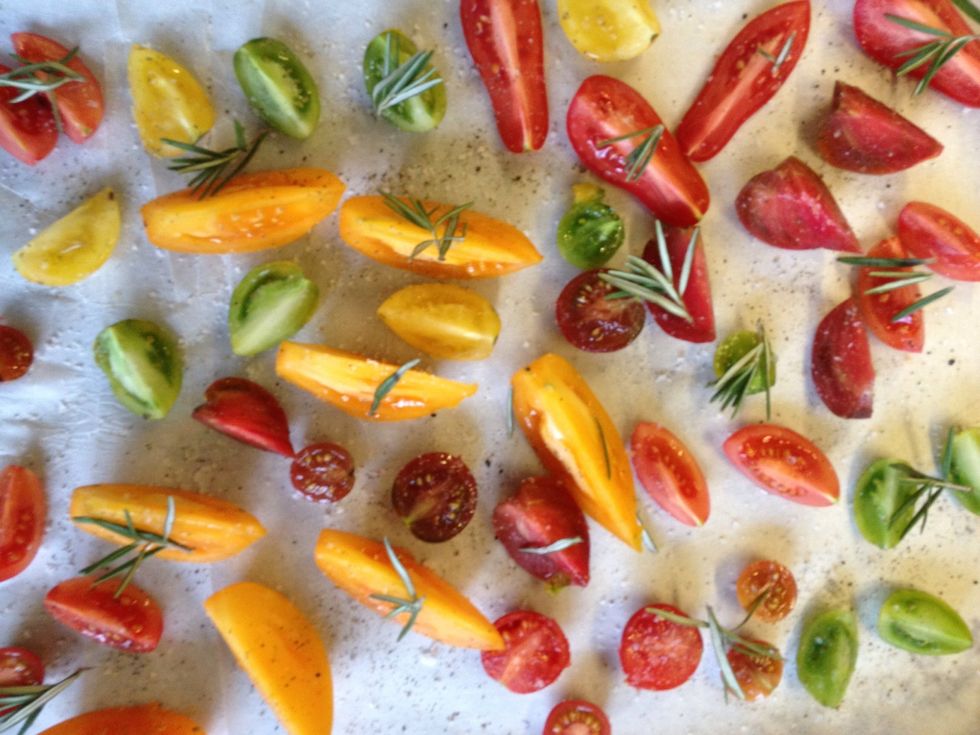 Dot with rosemary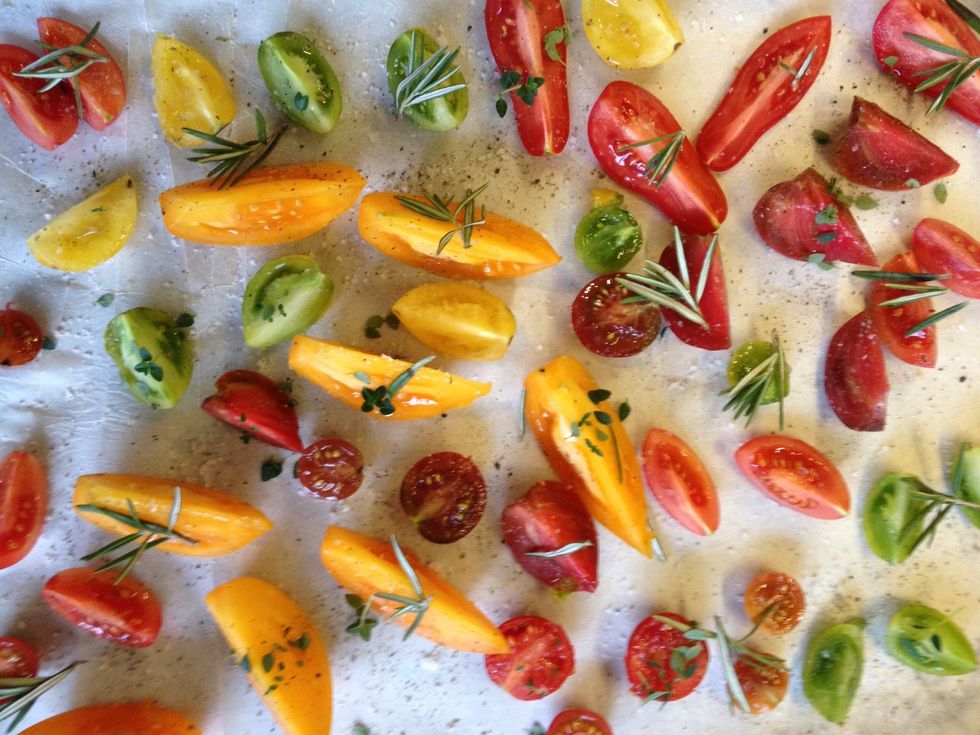 And thyme
Then your sliced garlic
Drizzle with EVOO and place in your oven on 140c for 40 minutes
Grab your sourdough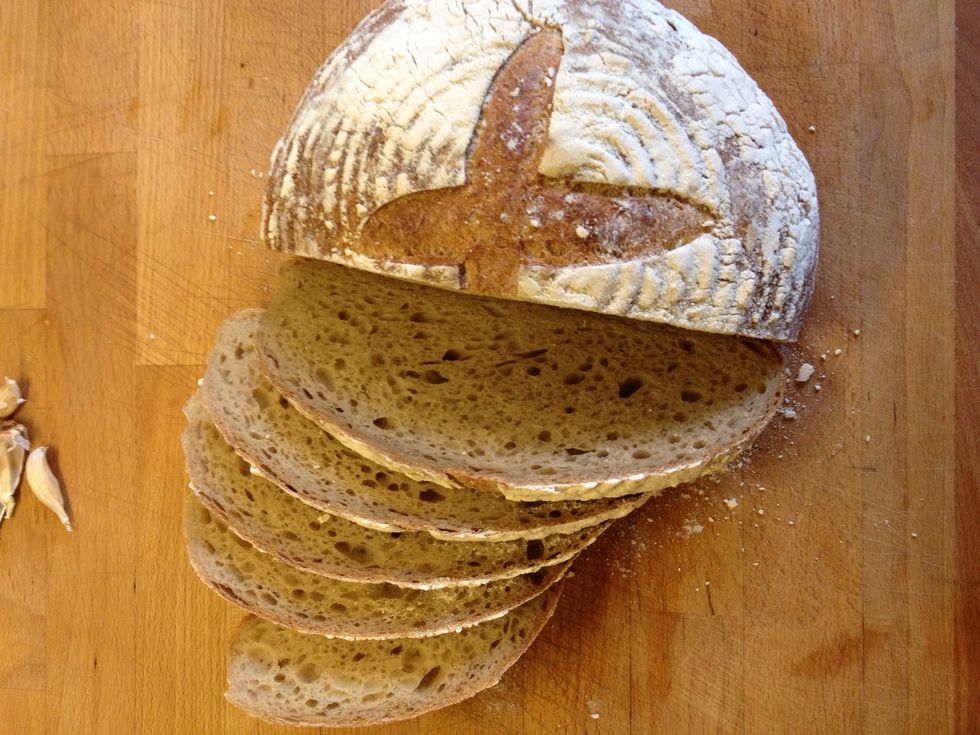 Slice some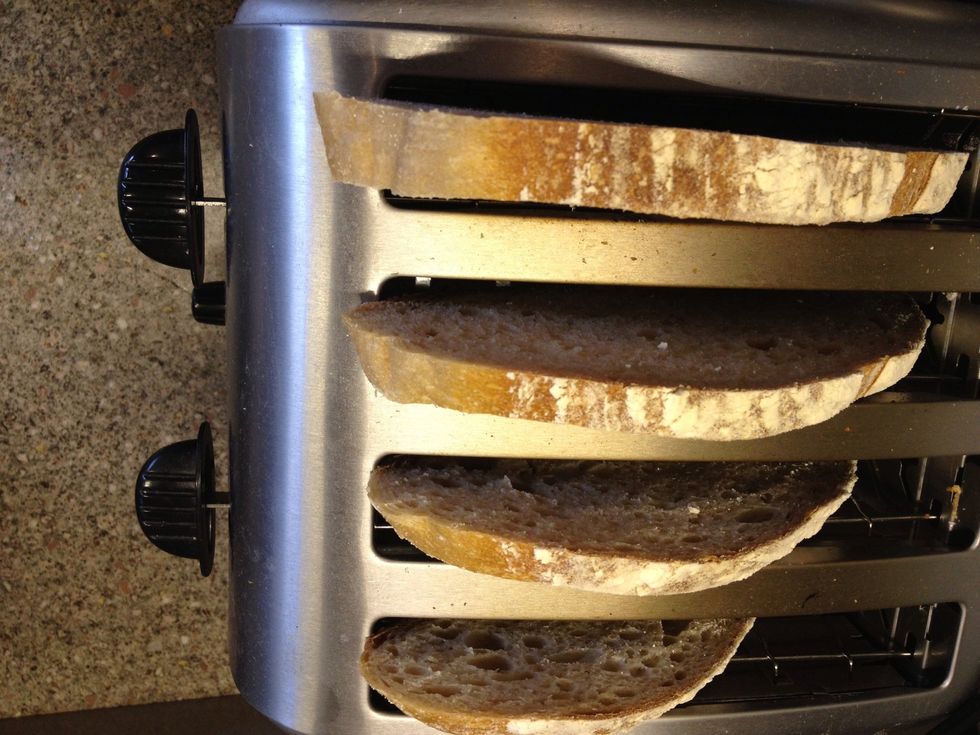 Put slices in your toaster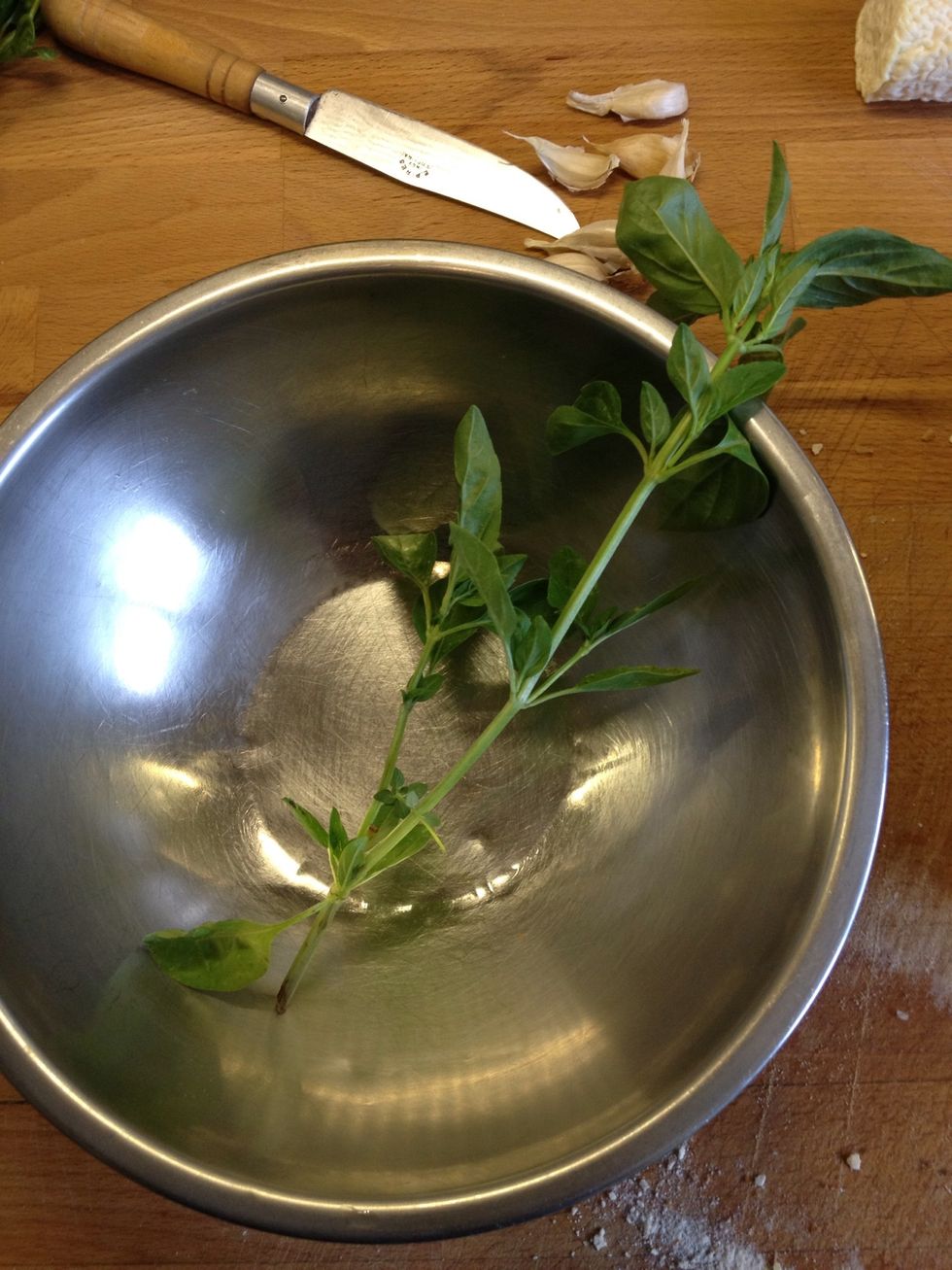 Grab your basil
Pick the leaves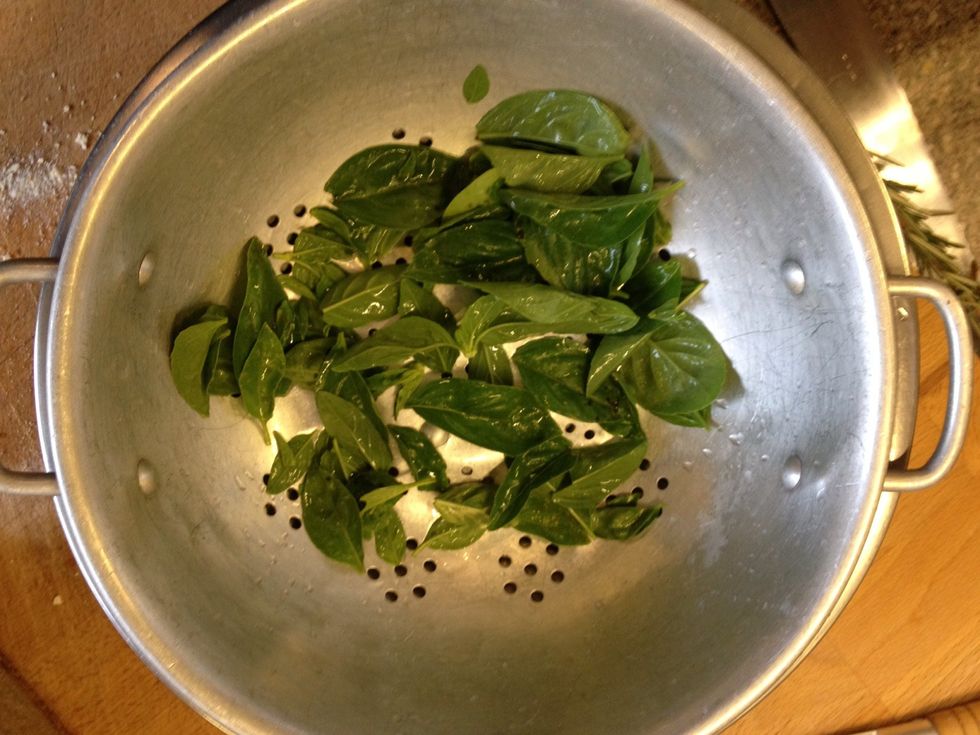 Wash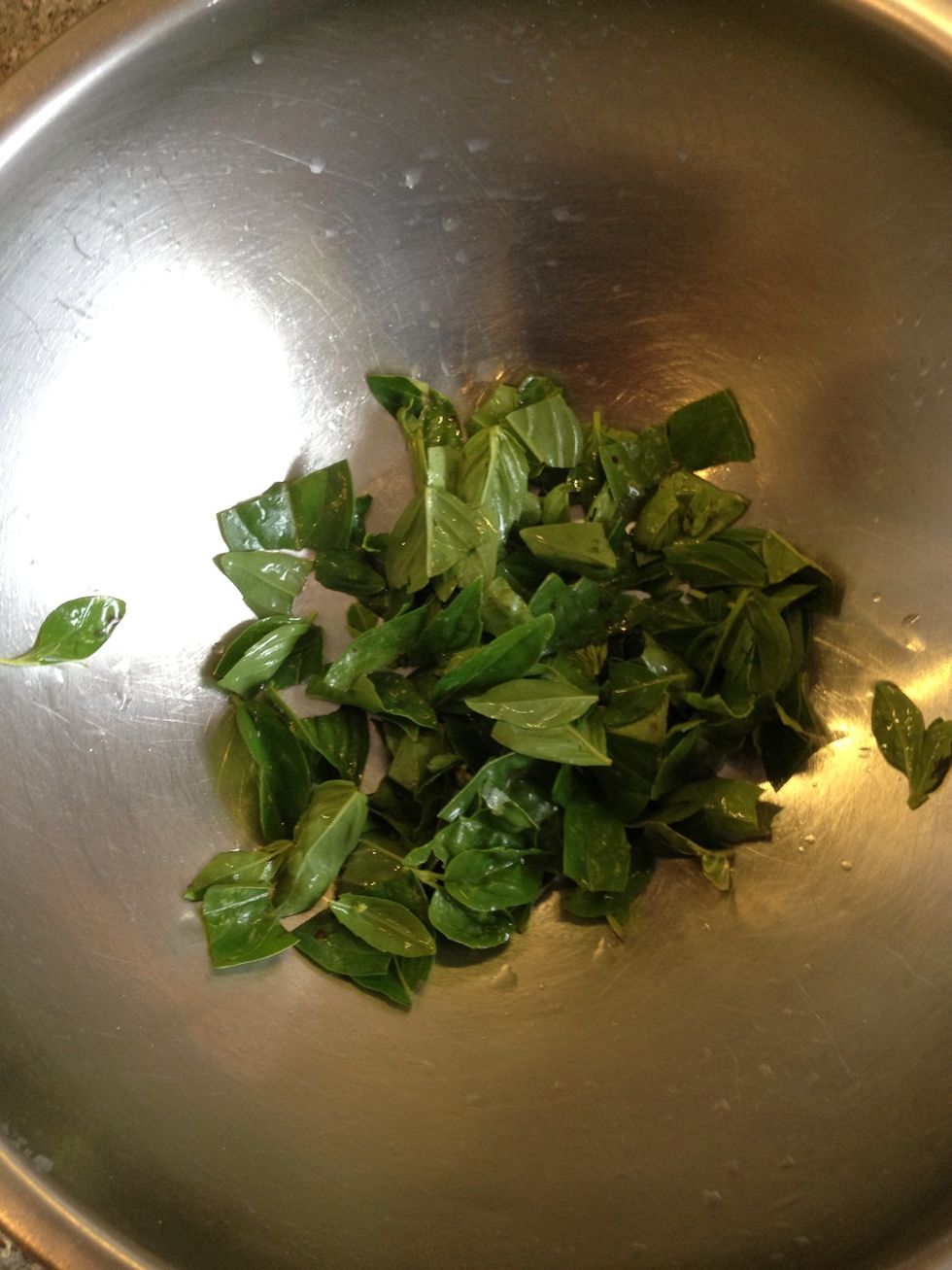 Tear basil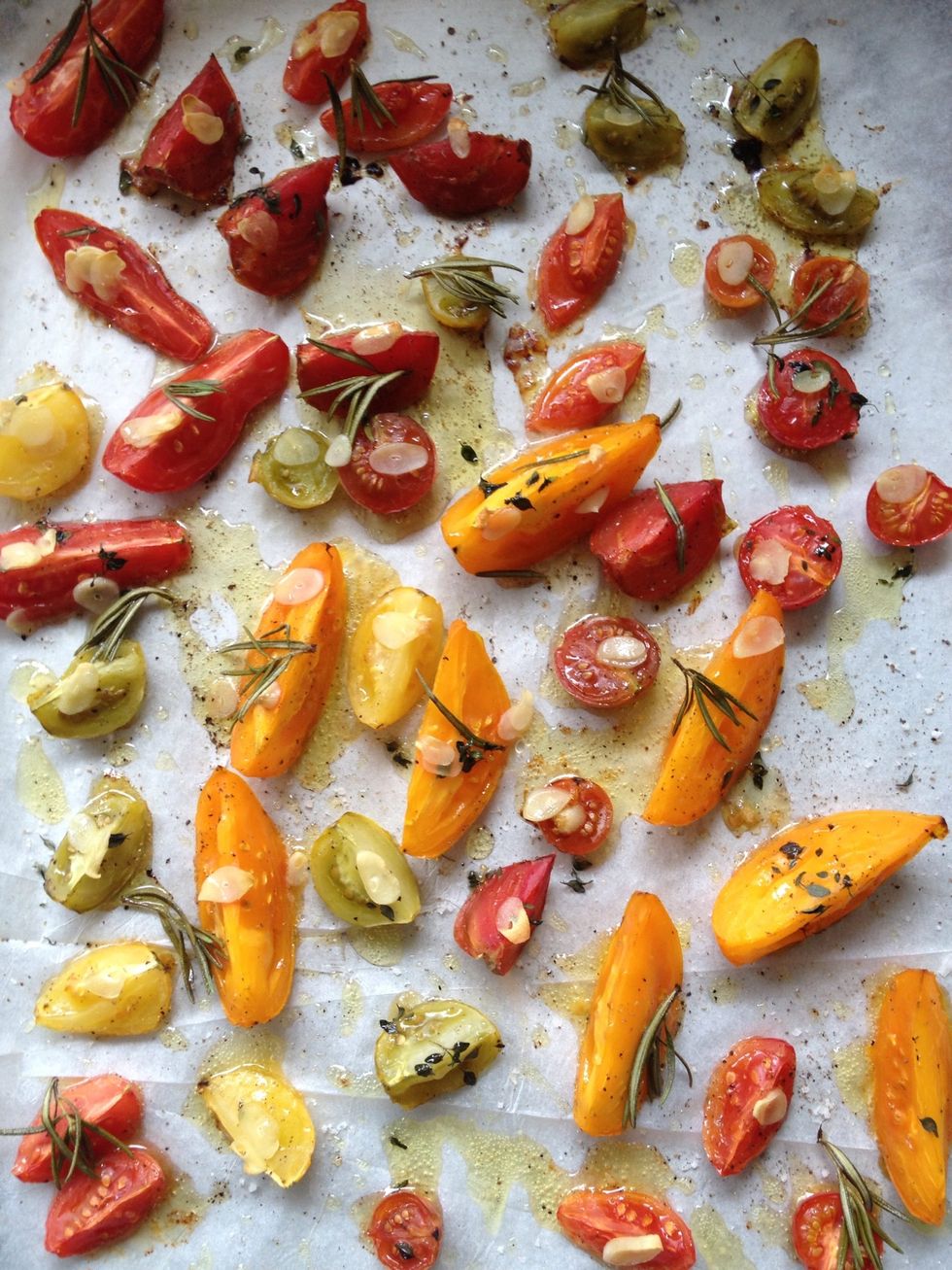 After 40 minutes your tomatoes will look like this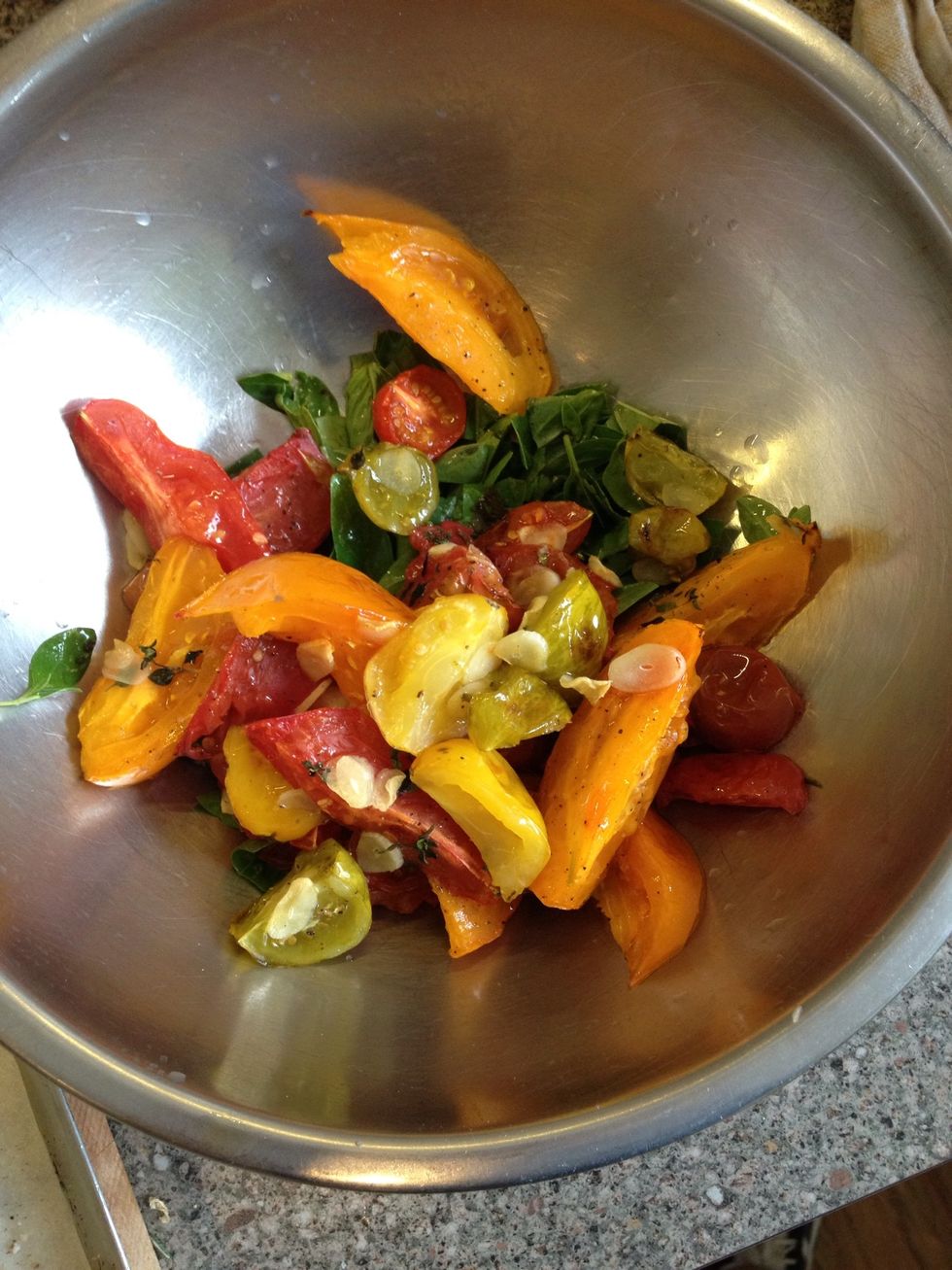 Put your tomatoes in with your basil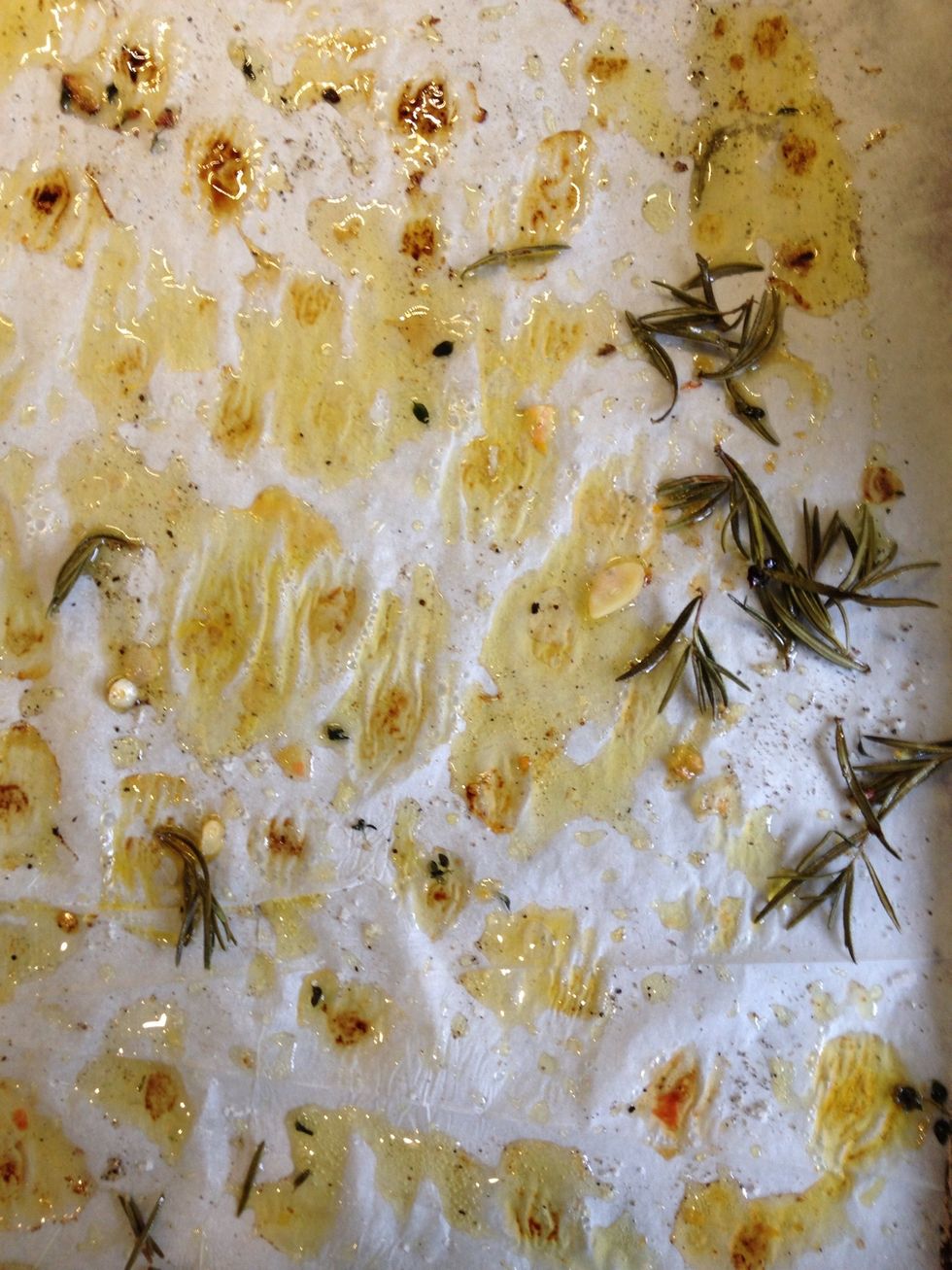 Don't add the rosemary!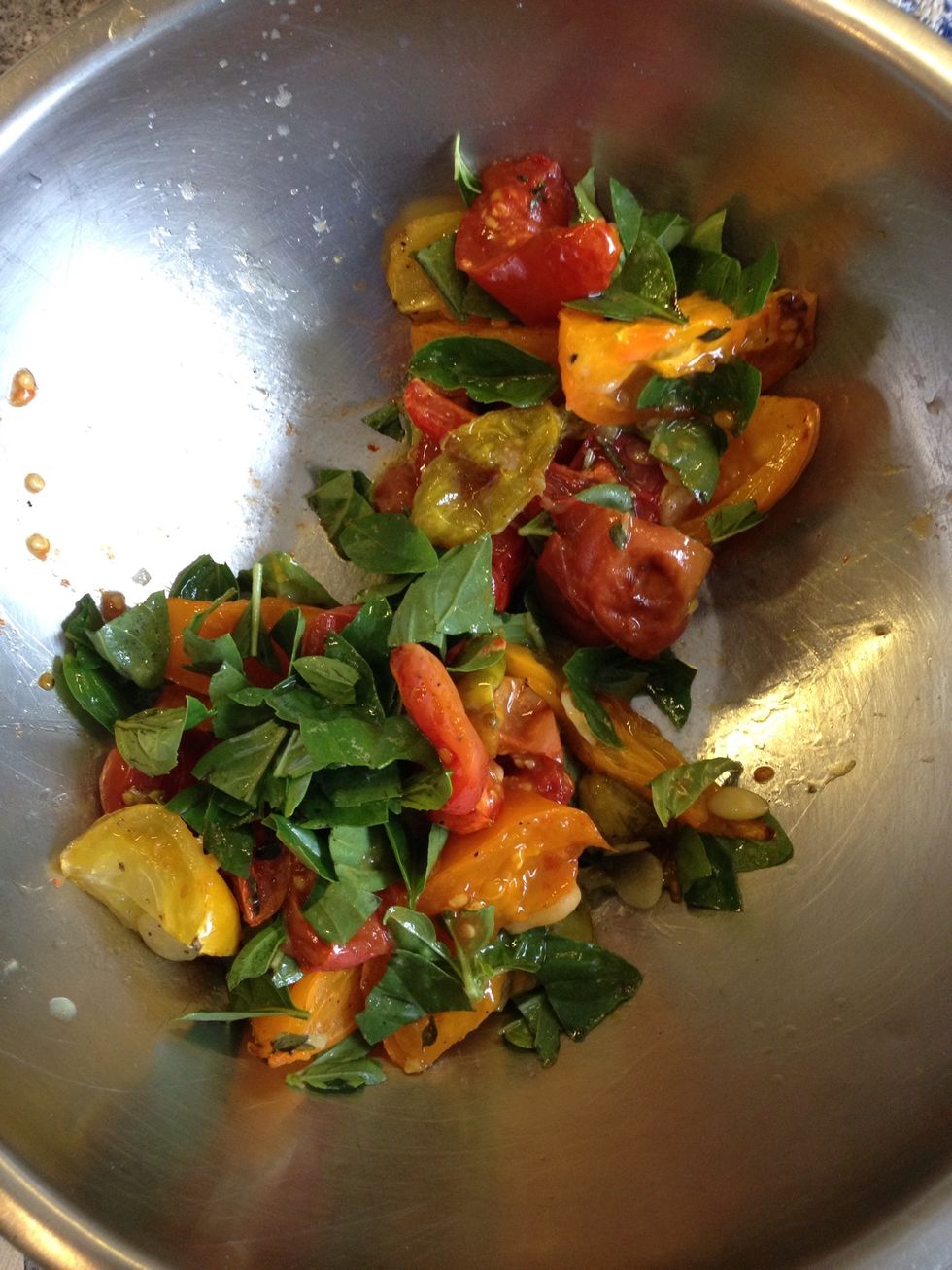 Give a light toss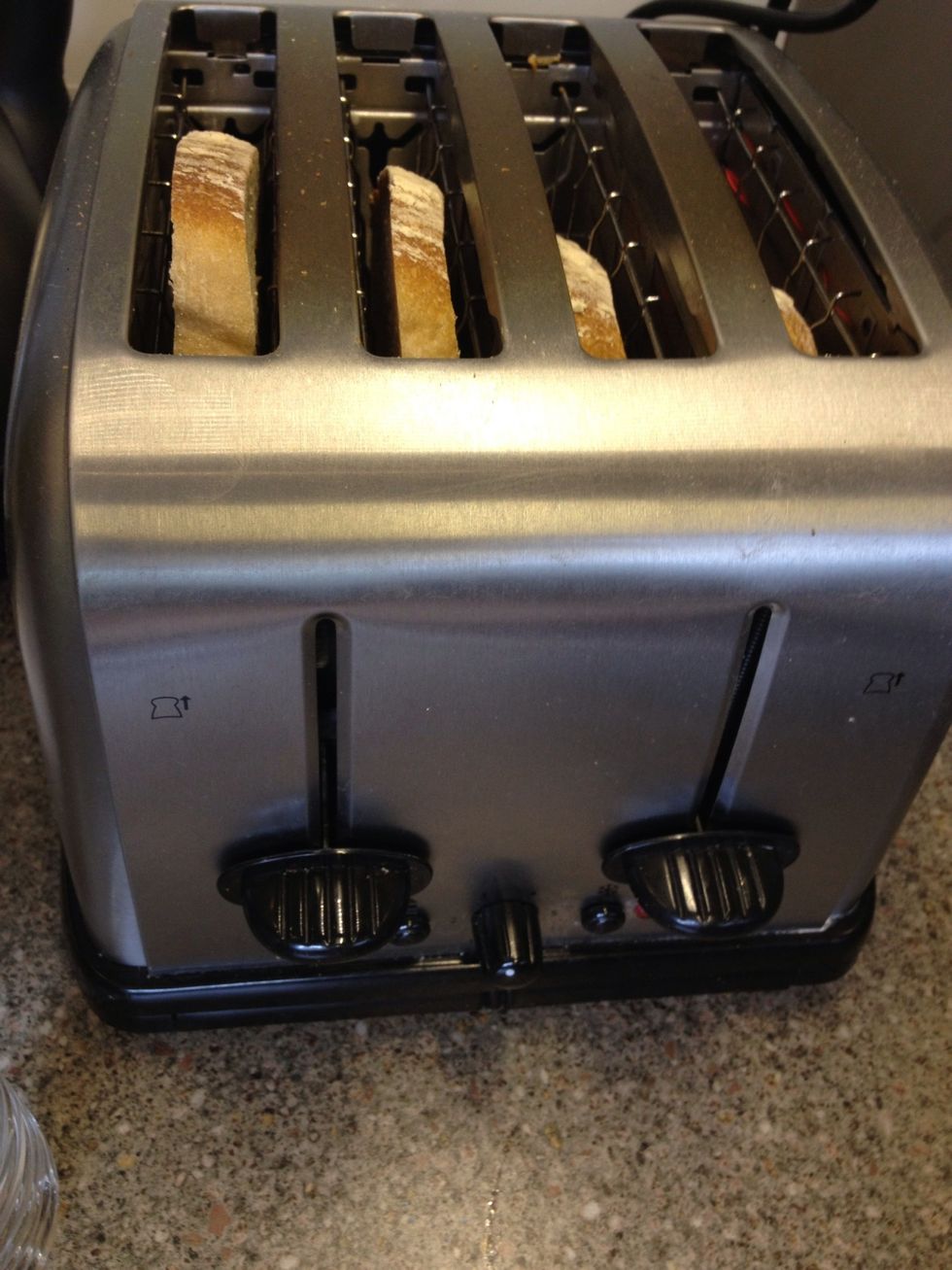 Sink your bread to create toast:)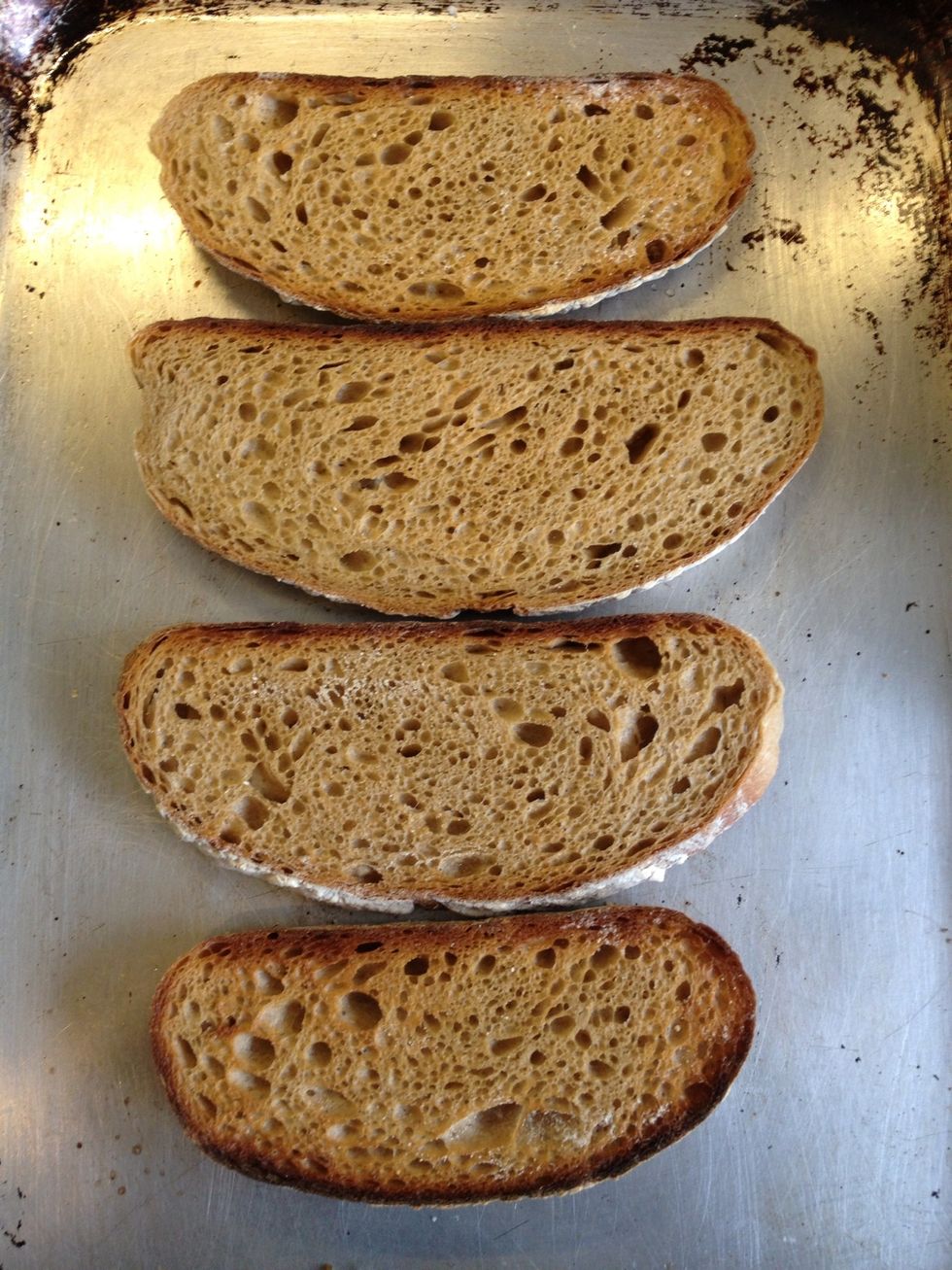 Place toasted sourdough on a tray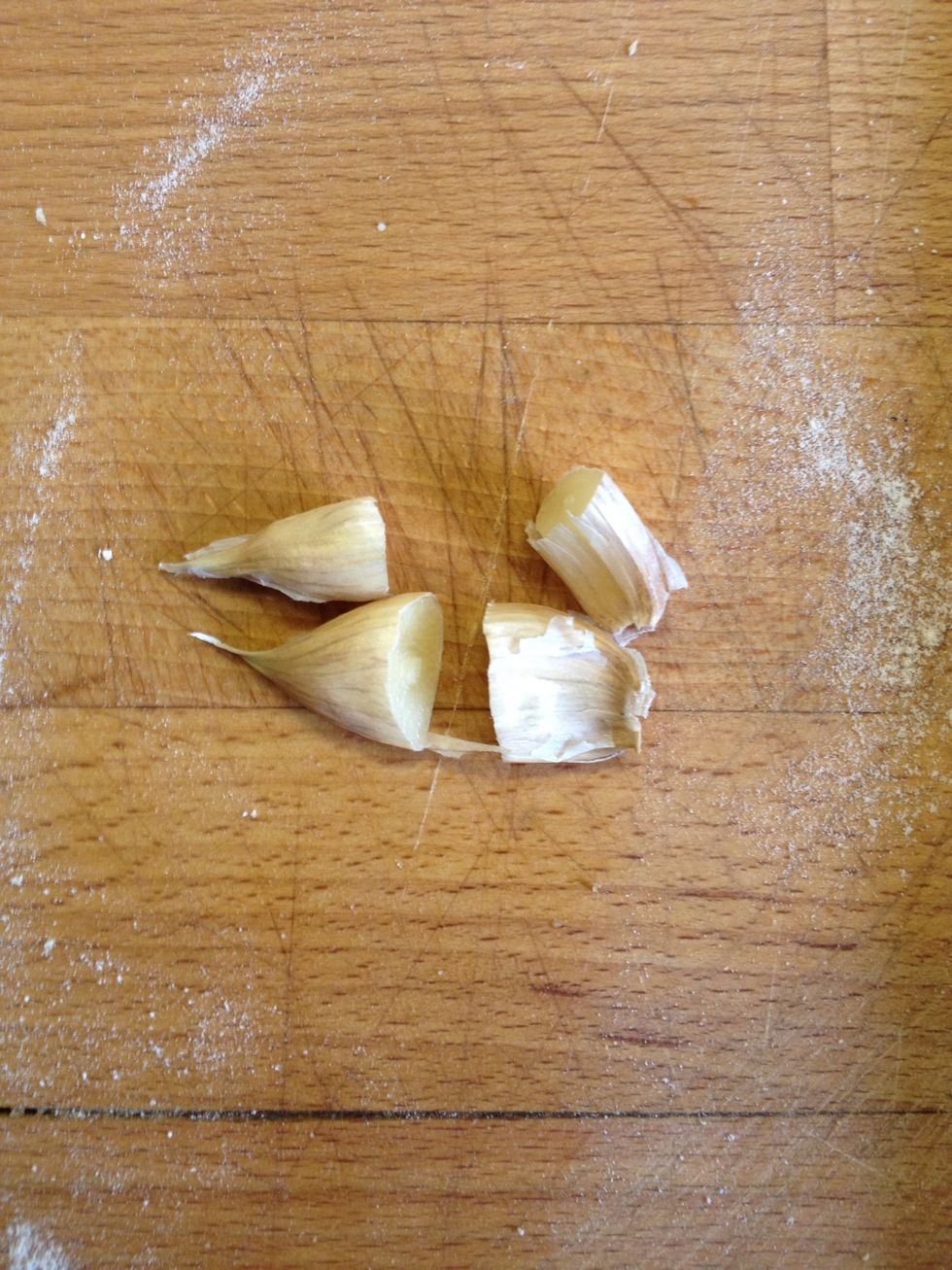 Split garlic in half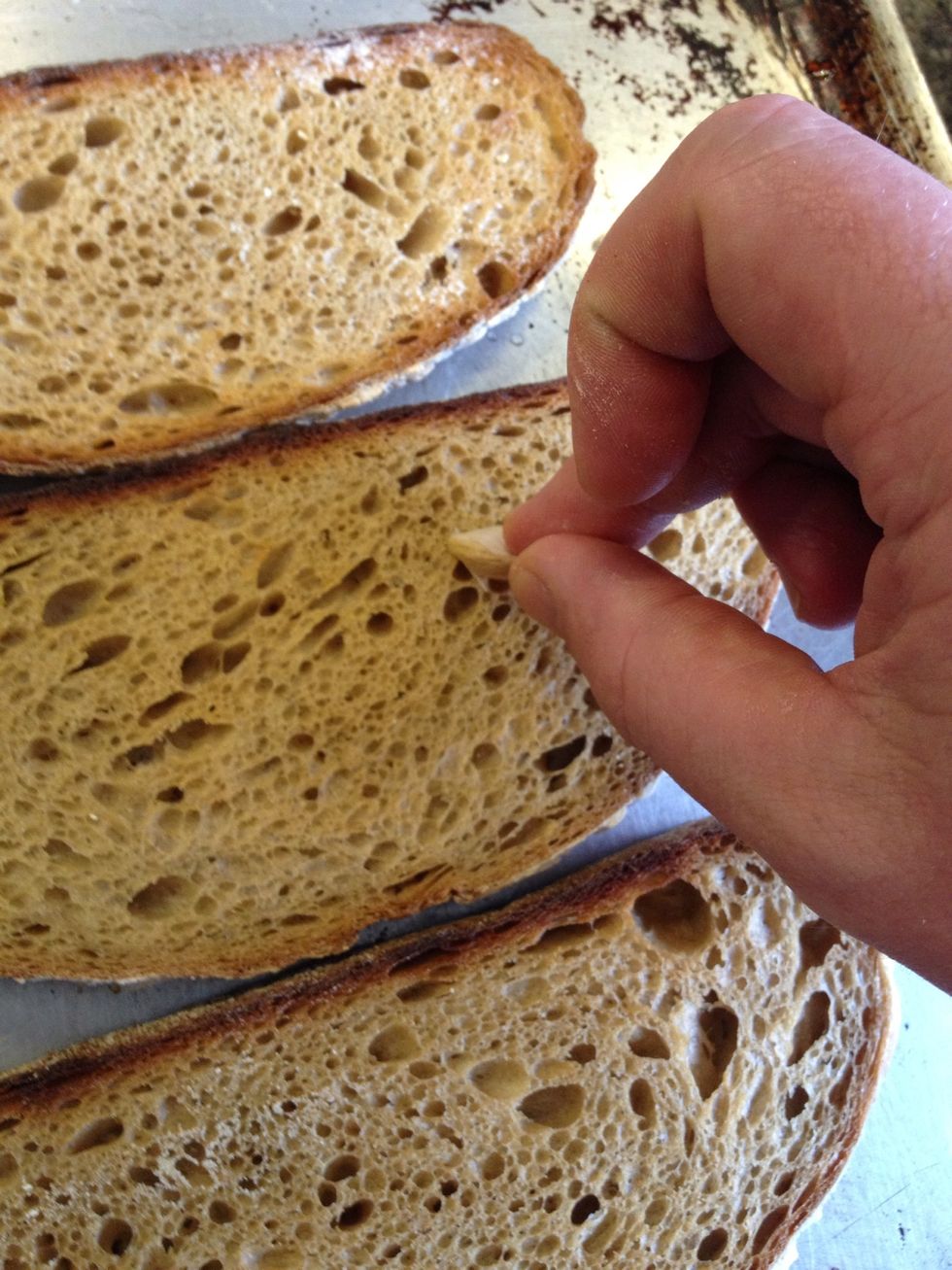 And rub your toast with it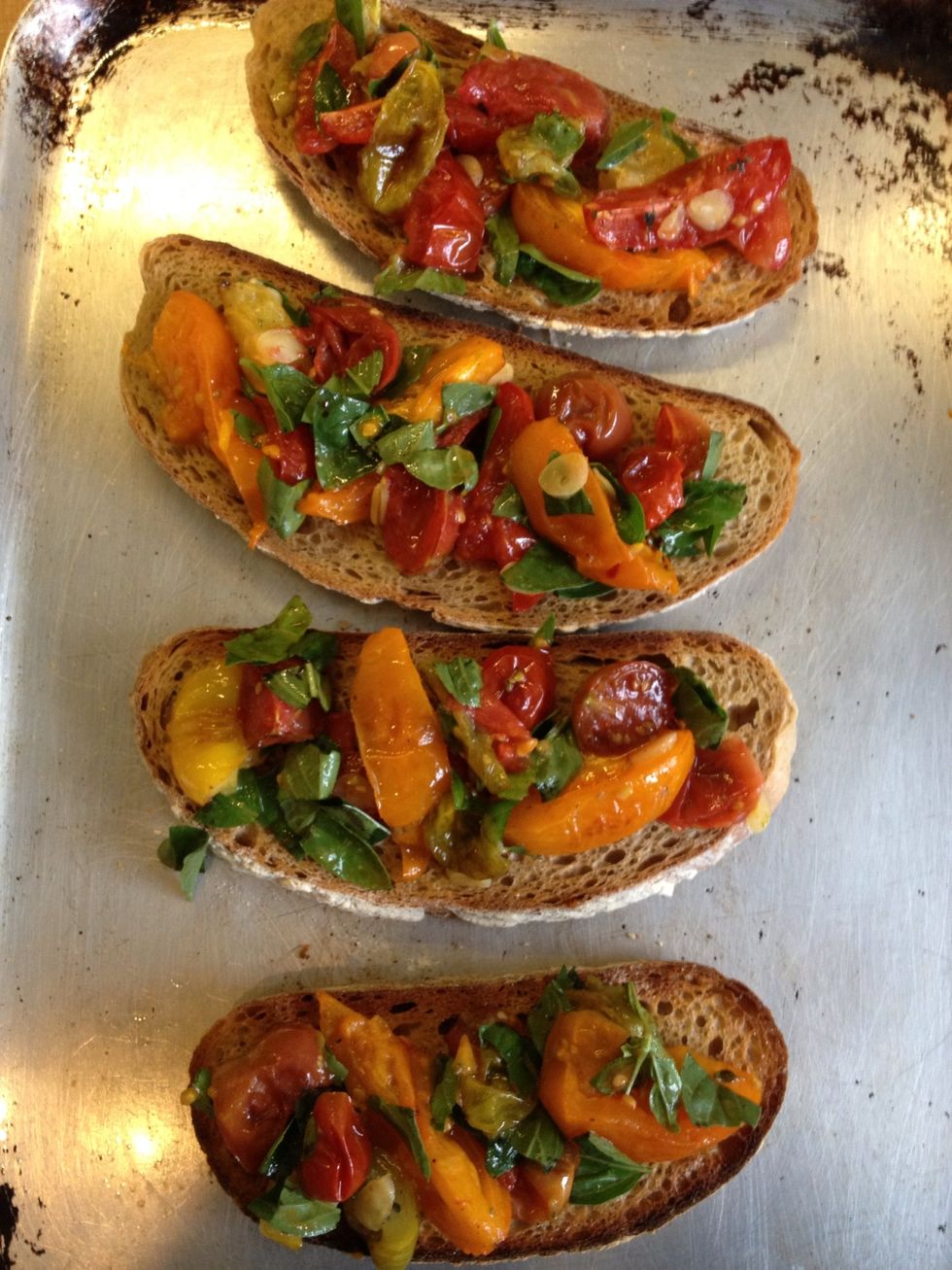 Place tomato mix on top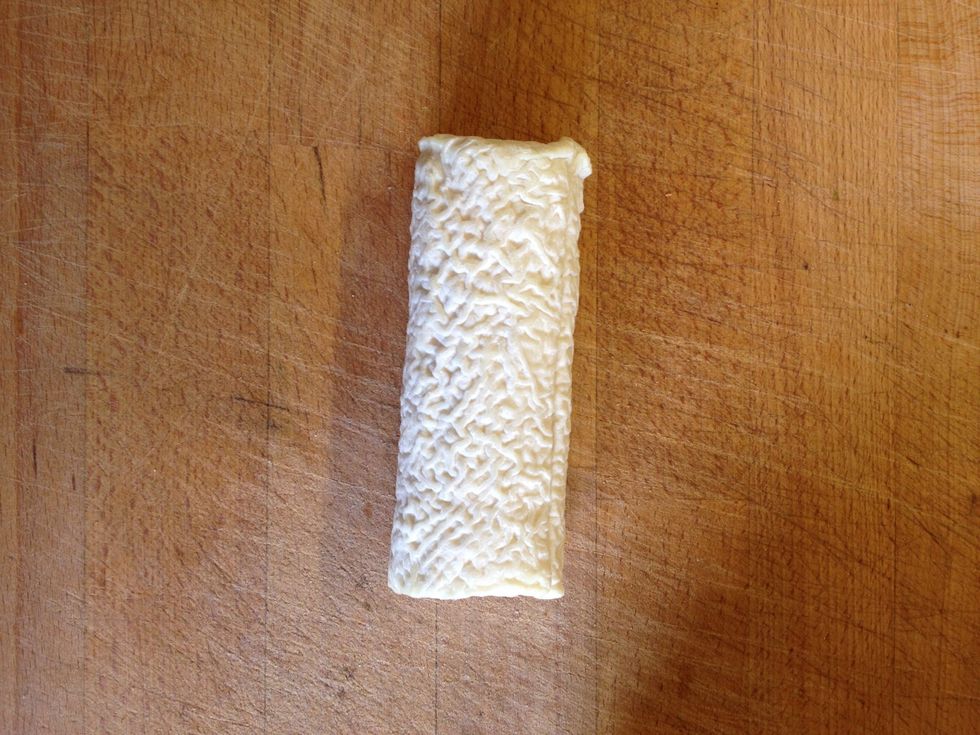 Grab your goats cheese log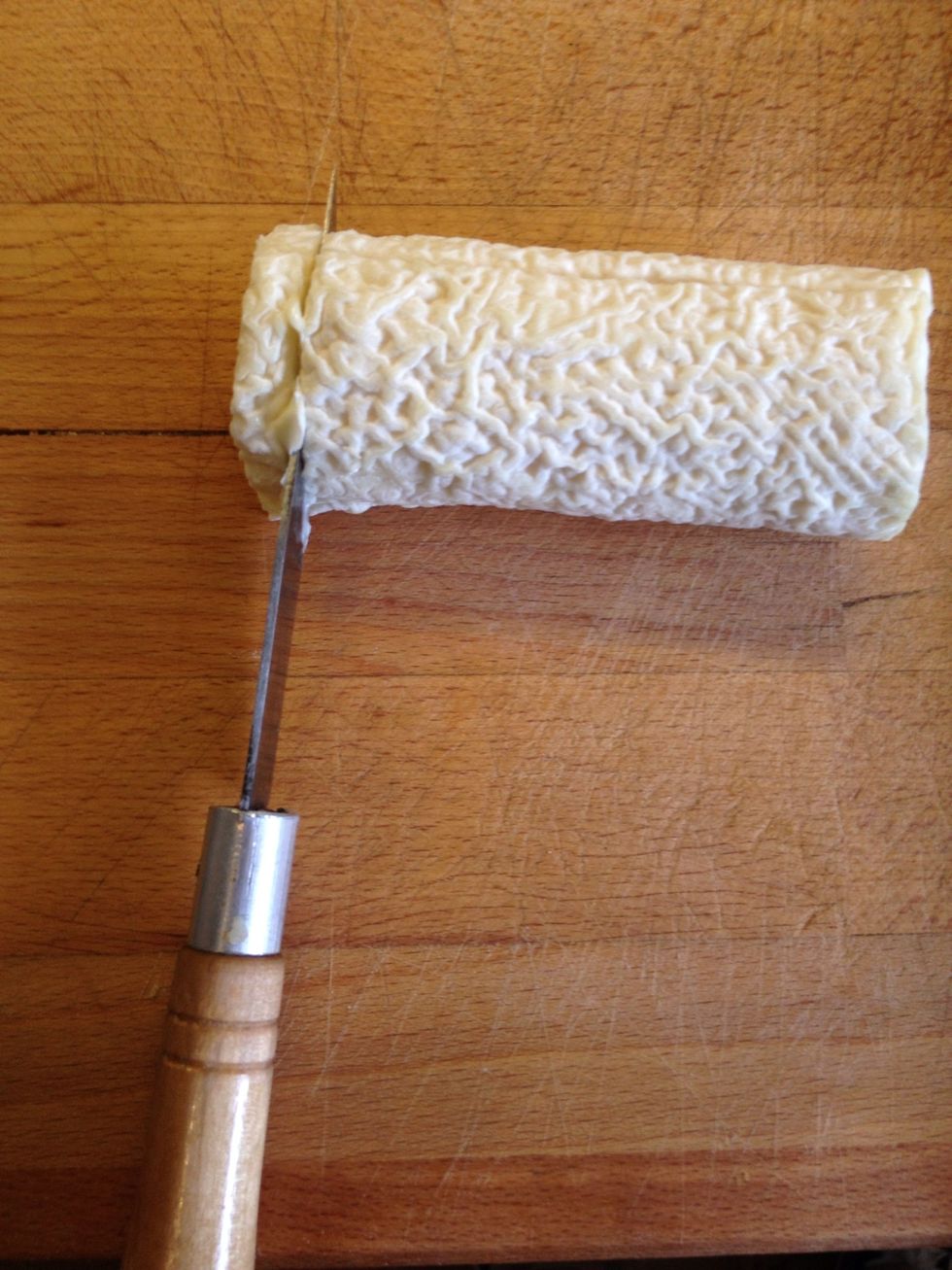 Slice cheese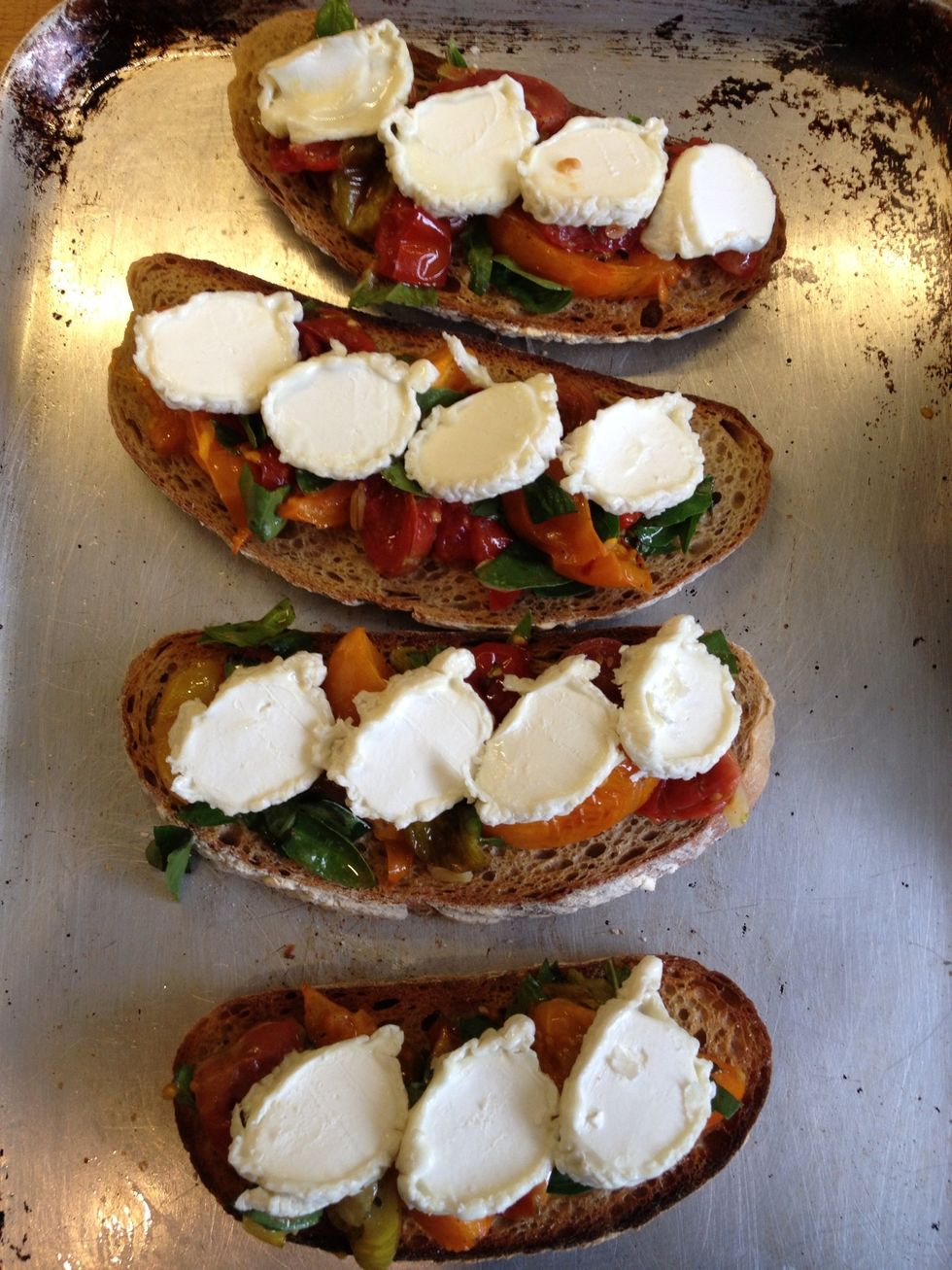 Place on top of your tomatoes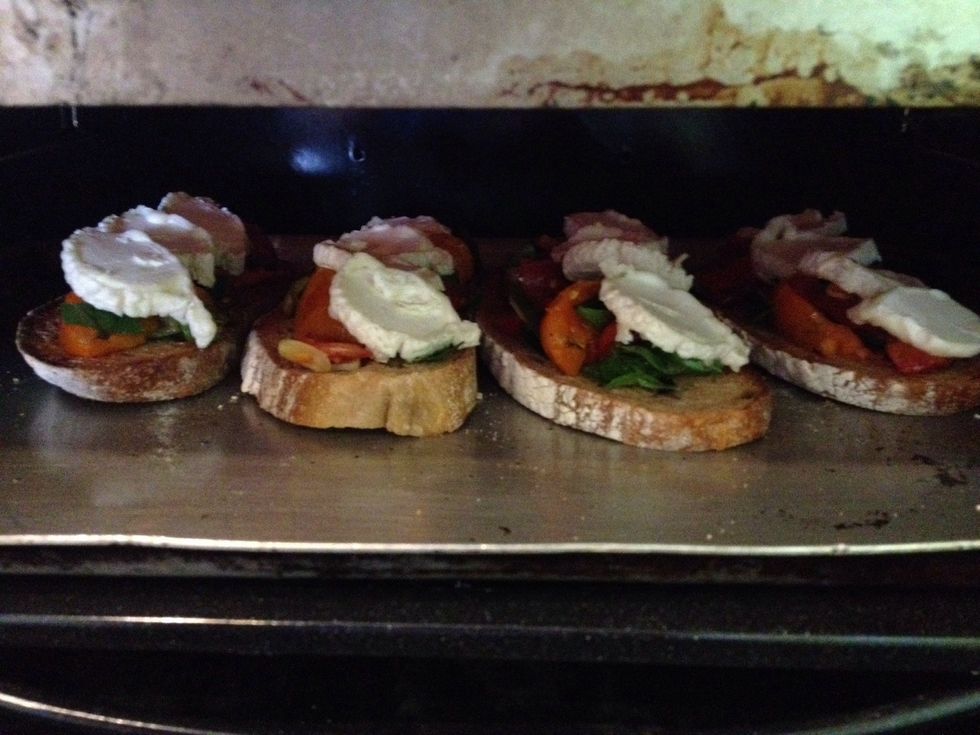 And put under a hot grill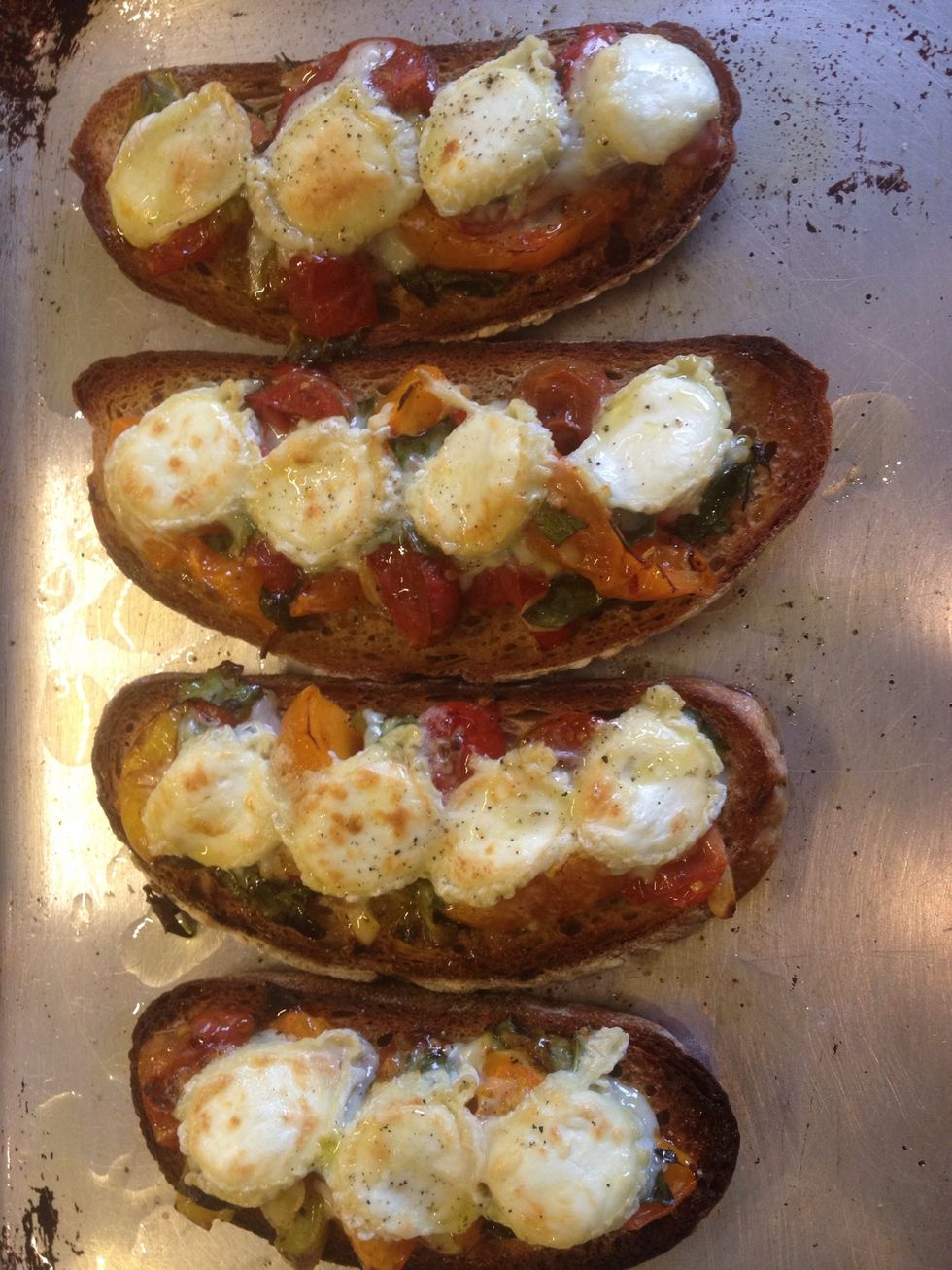 Until it looks like this then season with salt and pepper
Drizzle with more EVOO garnish with basil and eat! Enjoy
Tomatoes
Goats cheese
Basil
Sourdough bread
Smoked garlic
Extra virgin olive oil
Salt & Pepper
Rosemary
Thyme
Jon Bussell
Jon is a Professional chef of 20 years, still loves the sizzle of the pan and teaching others. Happy Cooking?