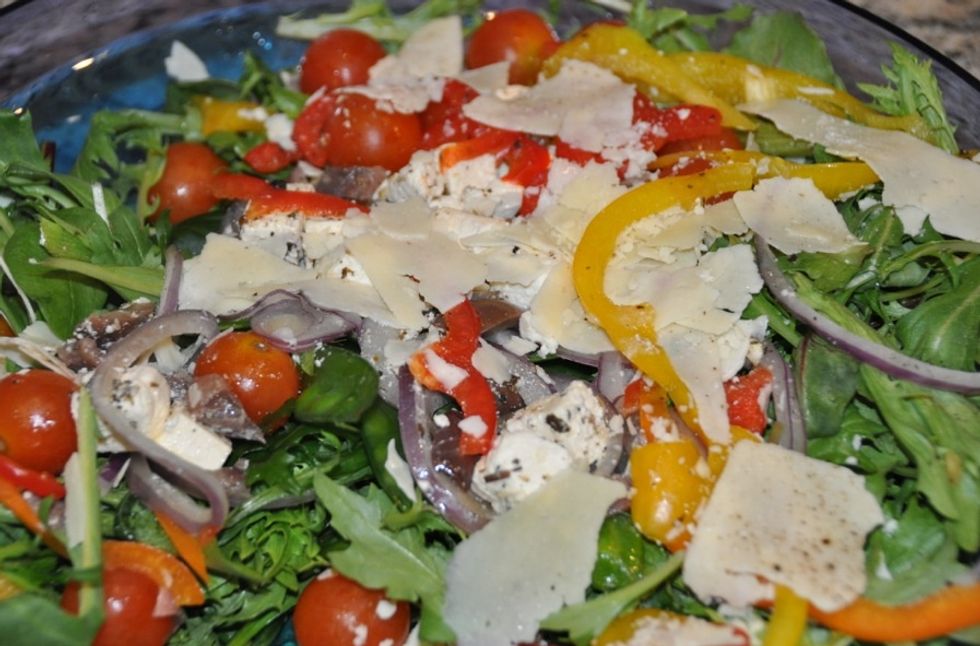 Step 1. Gather the salad ingredients together. Chop the capsicums in half and then cut them again length wise. Peel the caps off the snow peas.
Step 2. Chuck all the salad ingredients in a large metal bowl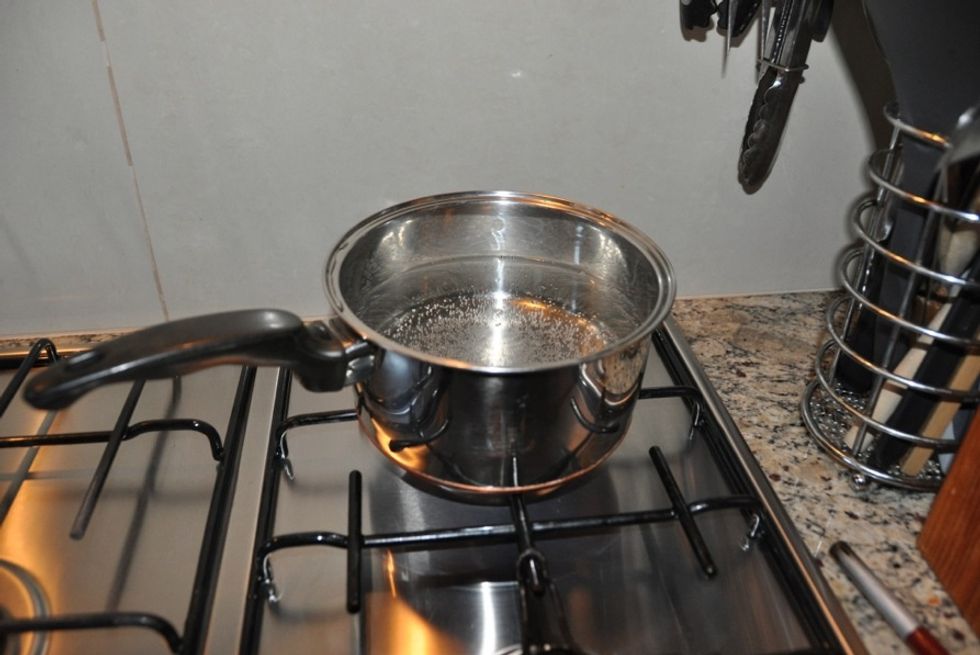 Step 3. Fill the metal pot with water until the water overflows the gnocchi. Do not put the gnocchi in the pot. Let the water sit until it comes to a boil.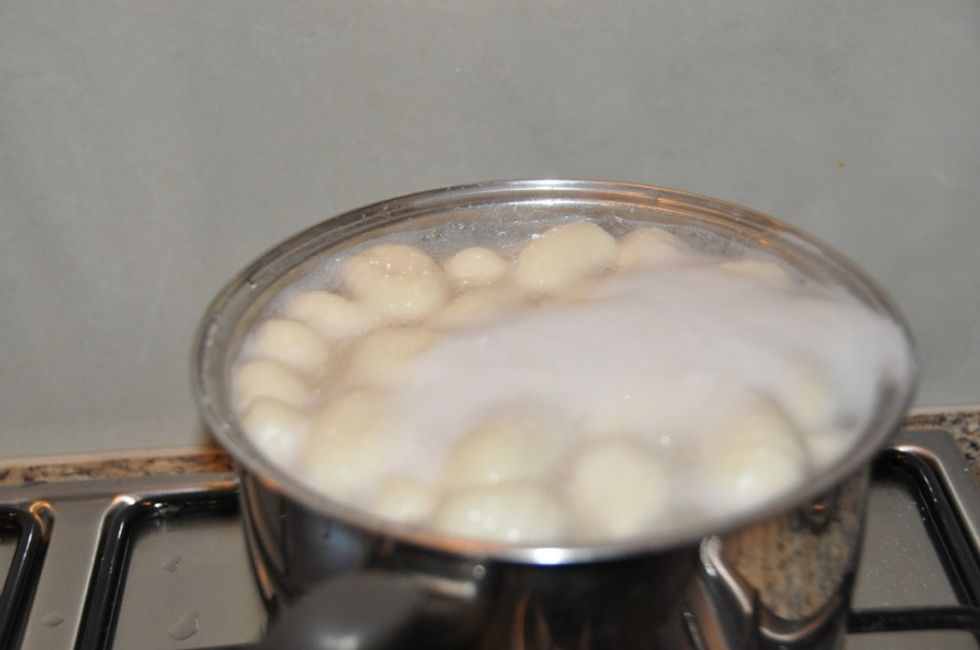 Step 4. Then lower the temperature to a simmer. Poor the gnocchi in the pot of water. And stir every 2 minutes until the gnocchi is soft. Then drain the water leaving the gnocchi in the pot.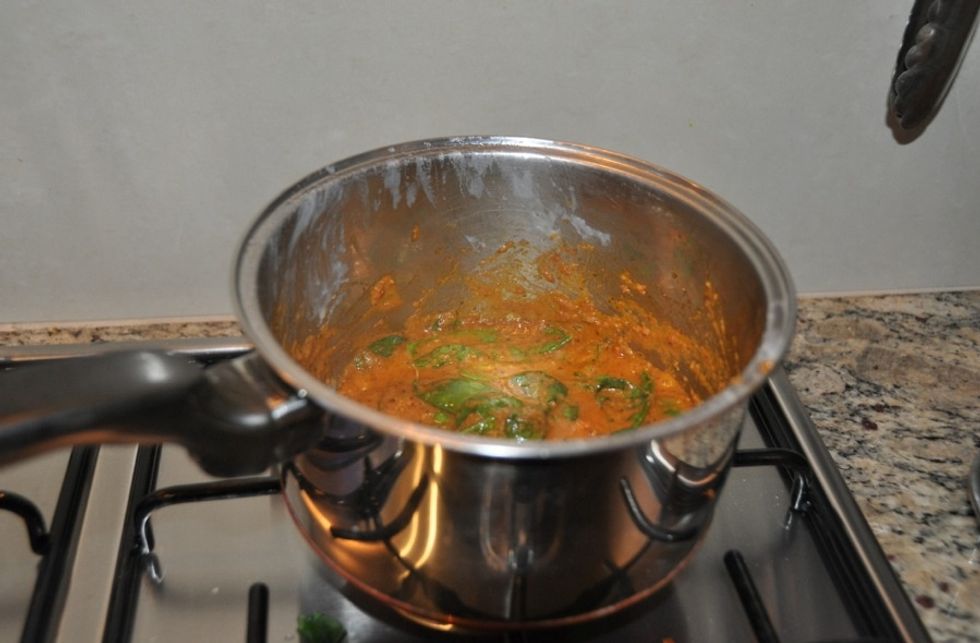 Step 5. Poor the tomato paste into the pot and stir thoroughly. Add the snow peas and stir. Serve with Parmesan cheese if preferred.
Step 6. Enjoy!
Gnocchi
500g of packet gnocchi
100g of sun dried tomato paste
Shaved Parmesan cheese
Approximately a hand full of peeled snow peas
Salad
Lettuce mix
Orange capsicum
Red capsicum
Yellow capsicum
Spanish onion
Olives
Anchovies
Cherry tomatoes
Peeled snow peas
Feta cheese