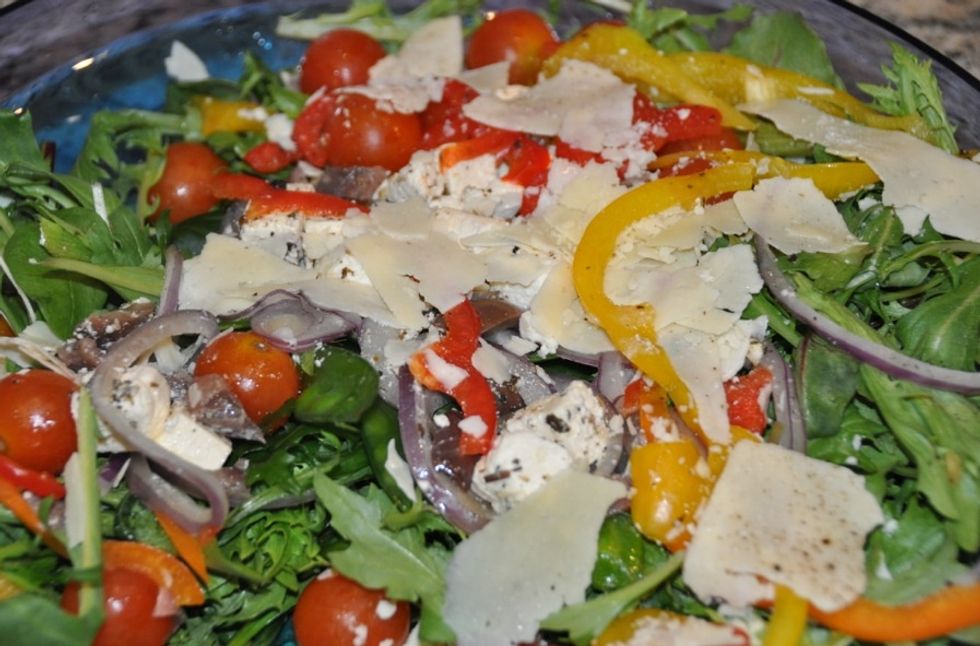 Step1. Gather the salad ingredients together and chop the capsicum in half and then again length wise. Peel and slice the Spanish onion and toss in a bowl with the remaining salad ingredients.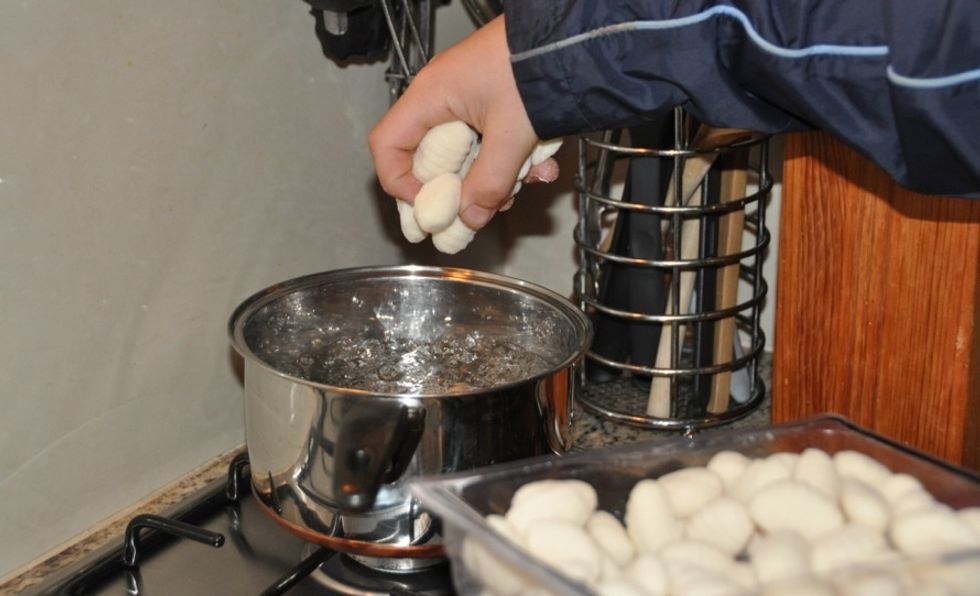 Step2. Place a saucepan on a medium burner and bring the water to the boil. Carefully place the gnocchi into the boiling water gradually being careful not to splash and burn yourself.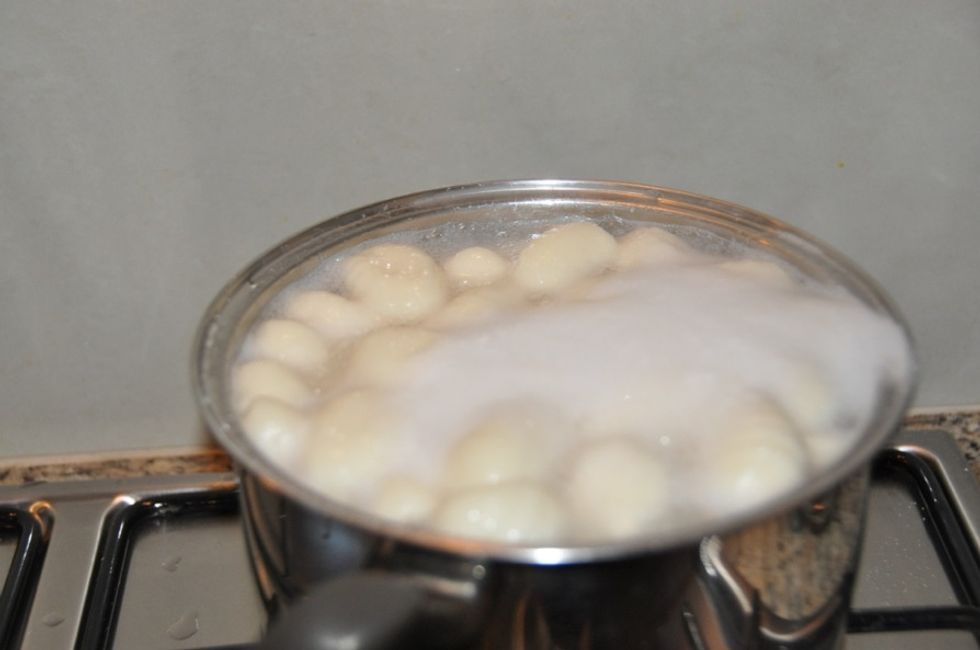 Step3. Boil the gnocchi regulating the temperature to avoid it overflowing. The gnocchi will be cooked when they rise to the surface. Carefully pour into a colander to drain.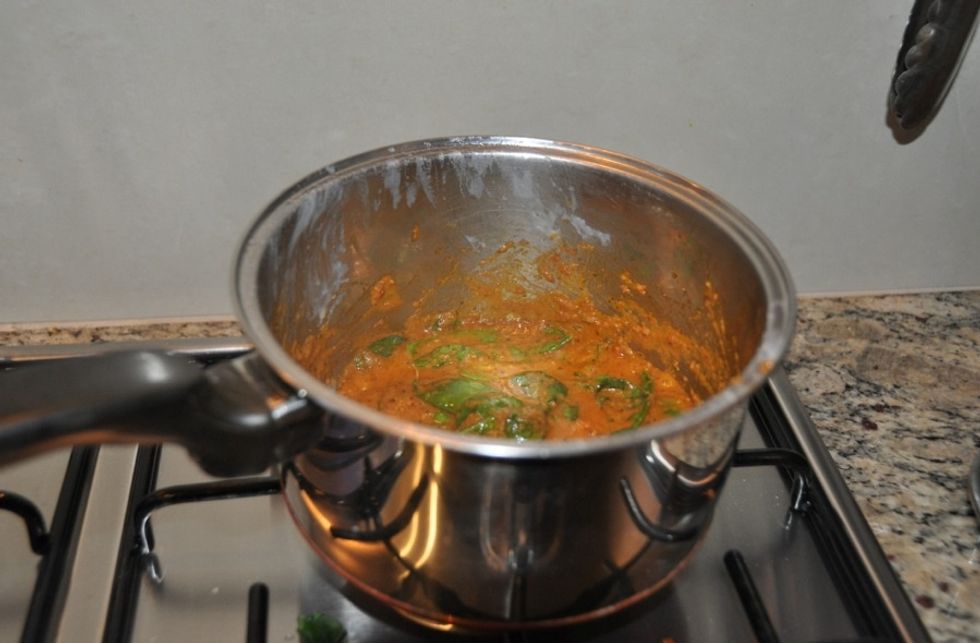 Step4. Return the empty saucepan back onto burner and pour in the tomato paste and the snow peas. Stir continuously until the snow peas are soft and the sauce starts to simmer.
Step5. Stir the gnocchi through the hot sauce and place in a bowl, topping with Parmesan cheese and serving with a fresh garden salad. Enjoy! (Bellissimo!).
GNOCCHI
500g of packet gnocchi
Approximately a hand full of peeled snow peas
100g tomato paste
Shaved Parmesan cheese
Parsley
SALAD
Red capsicum
Orange capsicum
Yellow capsicum
Cherry tomatoes
Parmesan cheese
Olives
Anchovies
Peeled snow peas
Lettuce mix
Spanish onion
Feta cheese