How to make gnocchi cookies معكرون ma3kroon
I call them gniocchi because they are formed like italian gnocchi that everybody knows. In fact they are Lebanese traditional sweet cookies
1750
Maakroon معكرون has nothing to do with the French macaroons. The lebanese ones are made from semolina, olive oil and anis seeds. Traditionally they are deep fried then dipped in a sugar syrup.
The maakaroon I make are baked in the oven and dipped in agave syrup. So no frying and the agave syrup is known to have a lower glycemic index than regular sugar. And you still have amazing flavor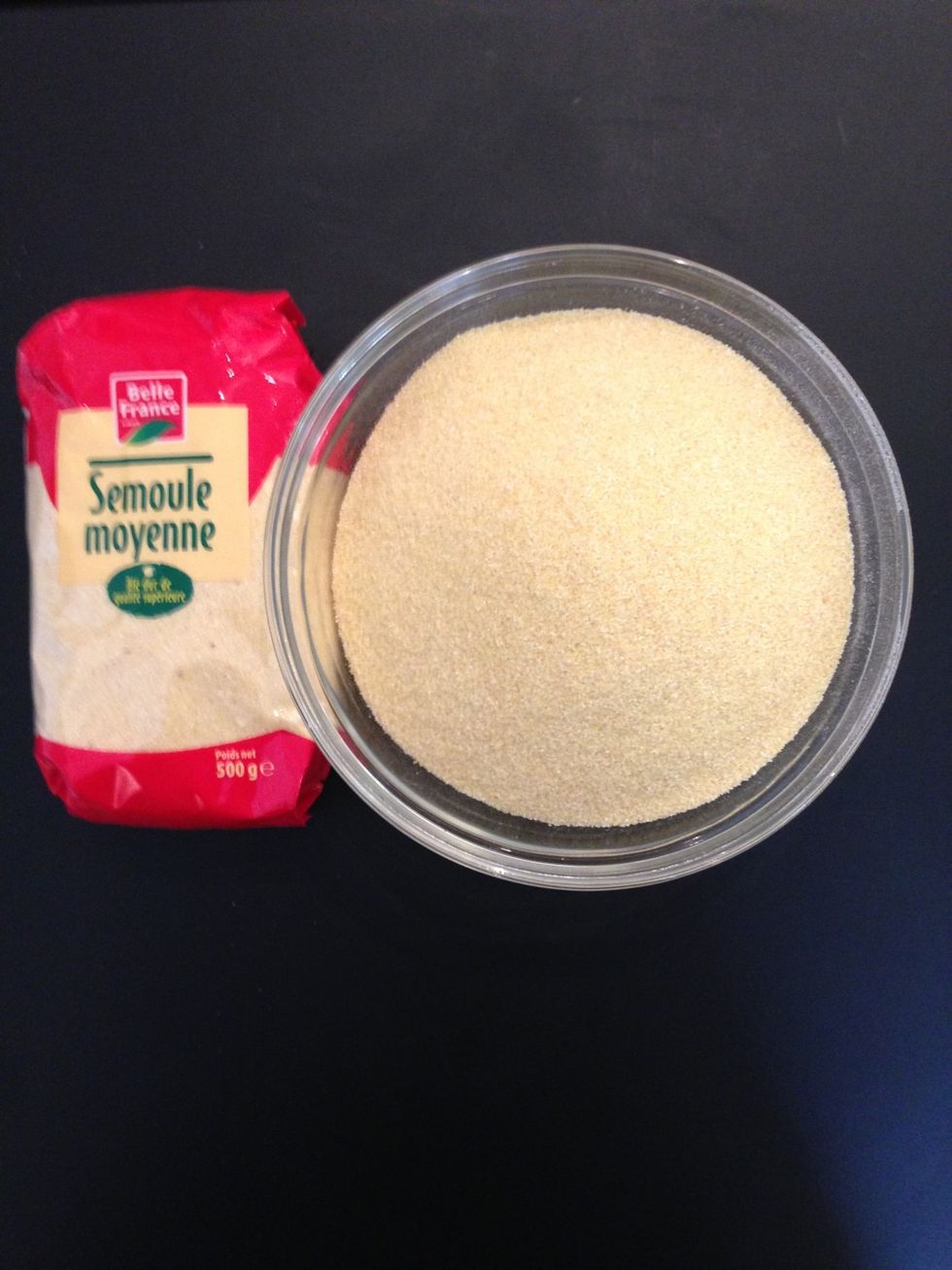 Semolina 500 g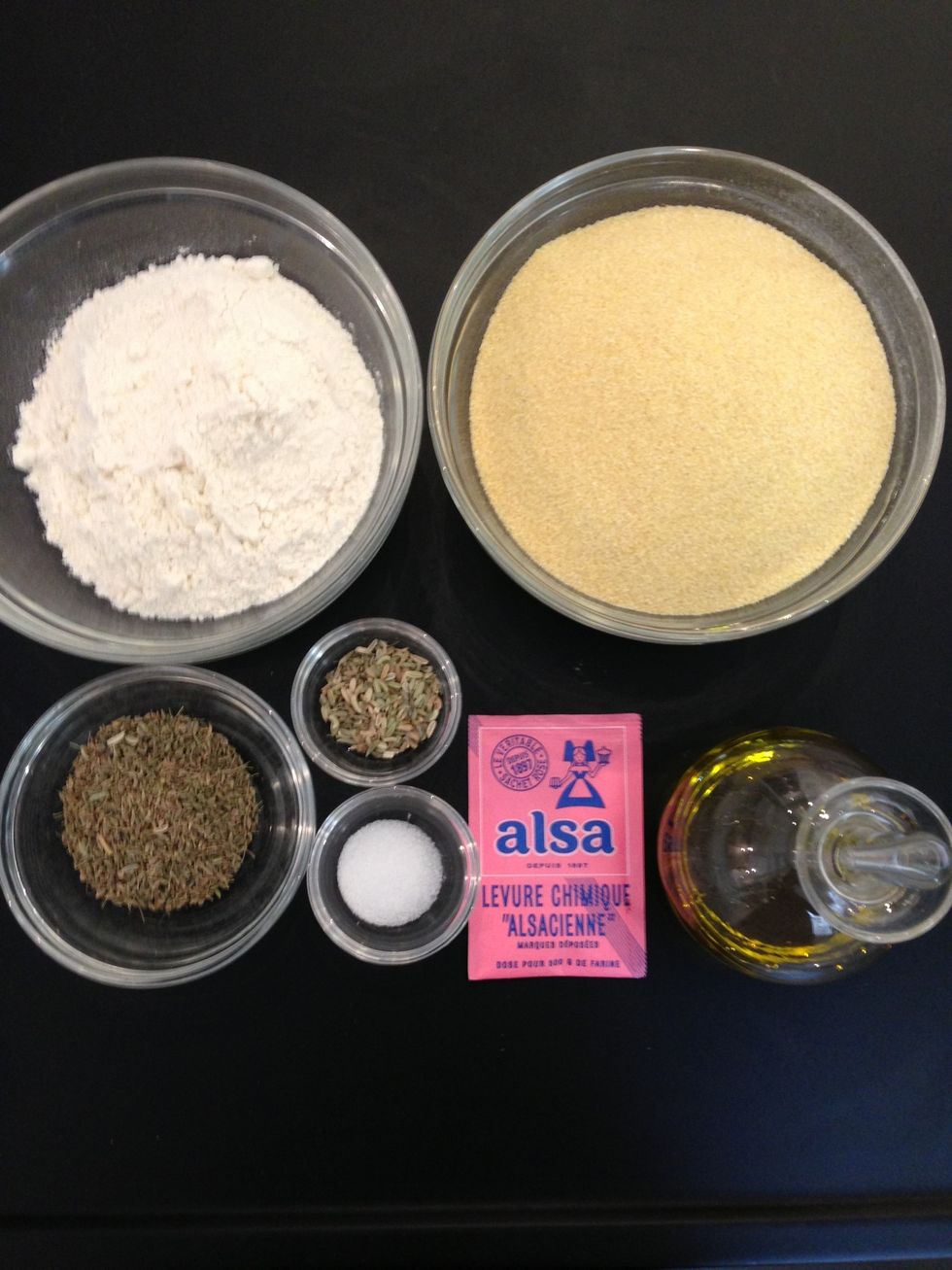 Here are the ingredients: 200 g flour, 500g semolina, 15g anis seeds, 5g fennel seeds, bit of salt, baking powder10 g, 150g olive oil and 250g water. (+2 TBsp of sugar give golden color when baked)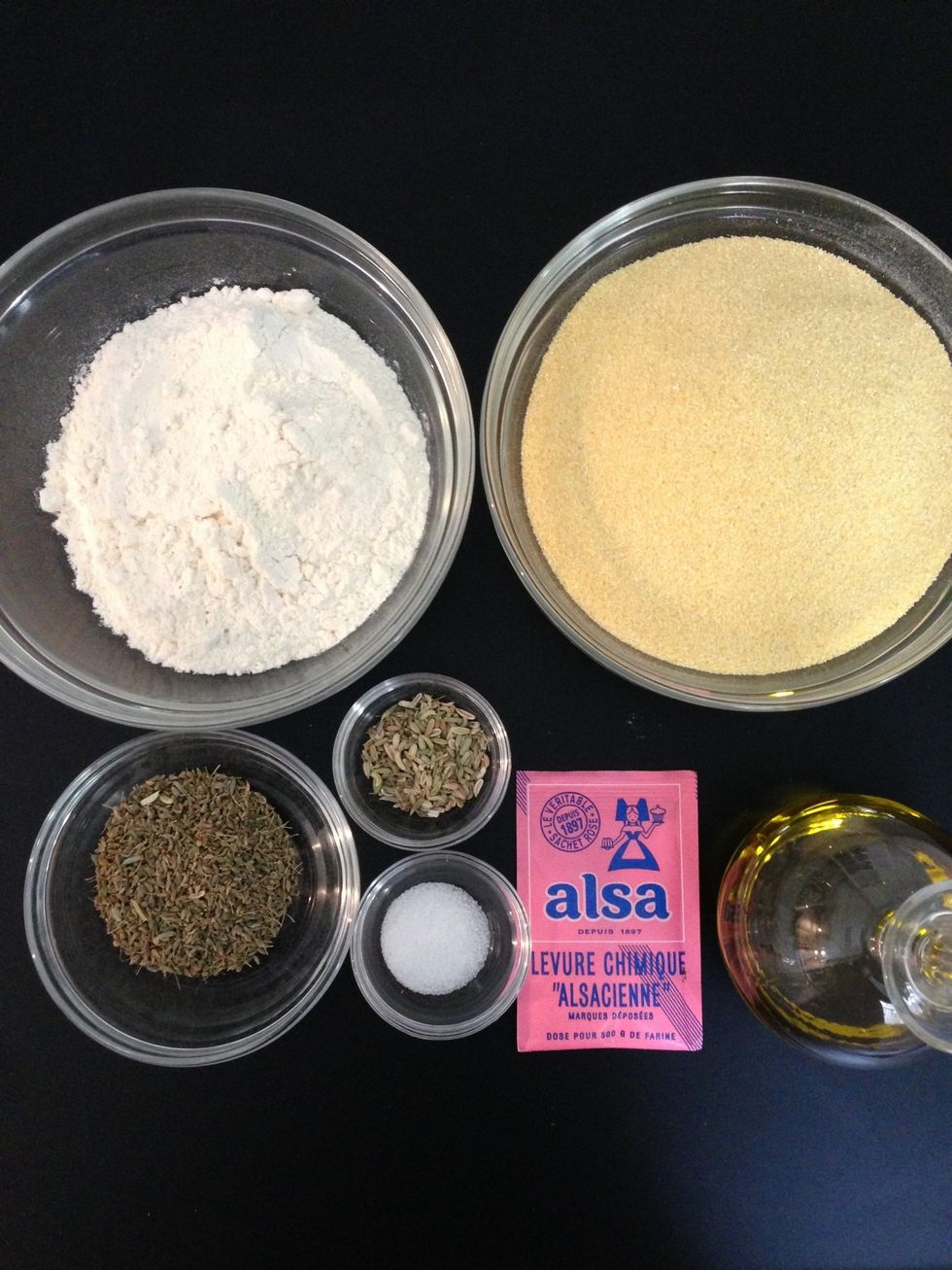 In a food processor. Mix all the dry ingredients. If you are using anis and fennel grains; heat them in a frying pan until you hear them cracking then grind them.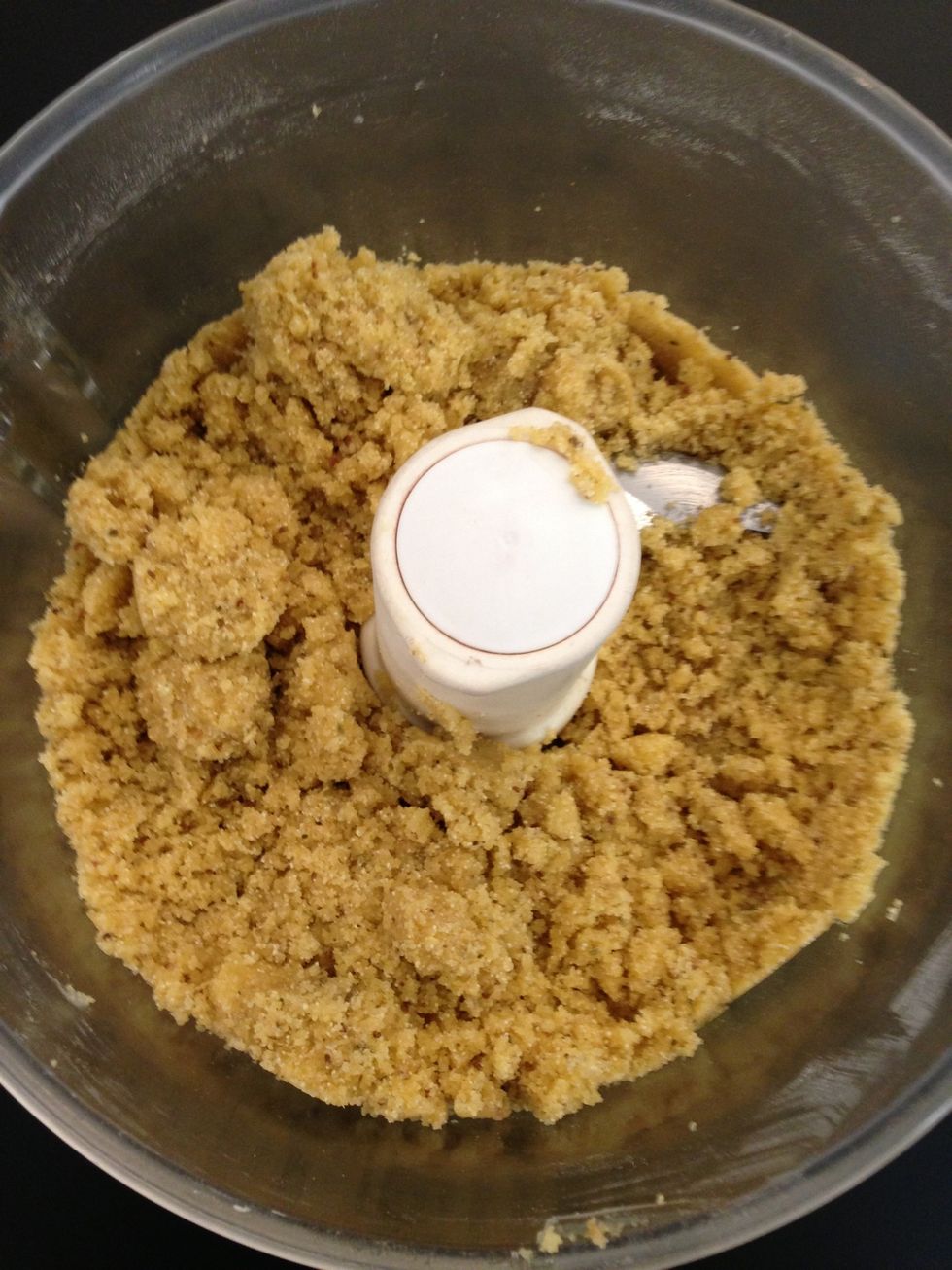 In a food processor, put all the dry ingredient. pulse few times until well mixed. Add the oil. Pulse the add the water pulse and mix until you have the dough.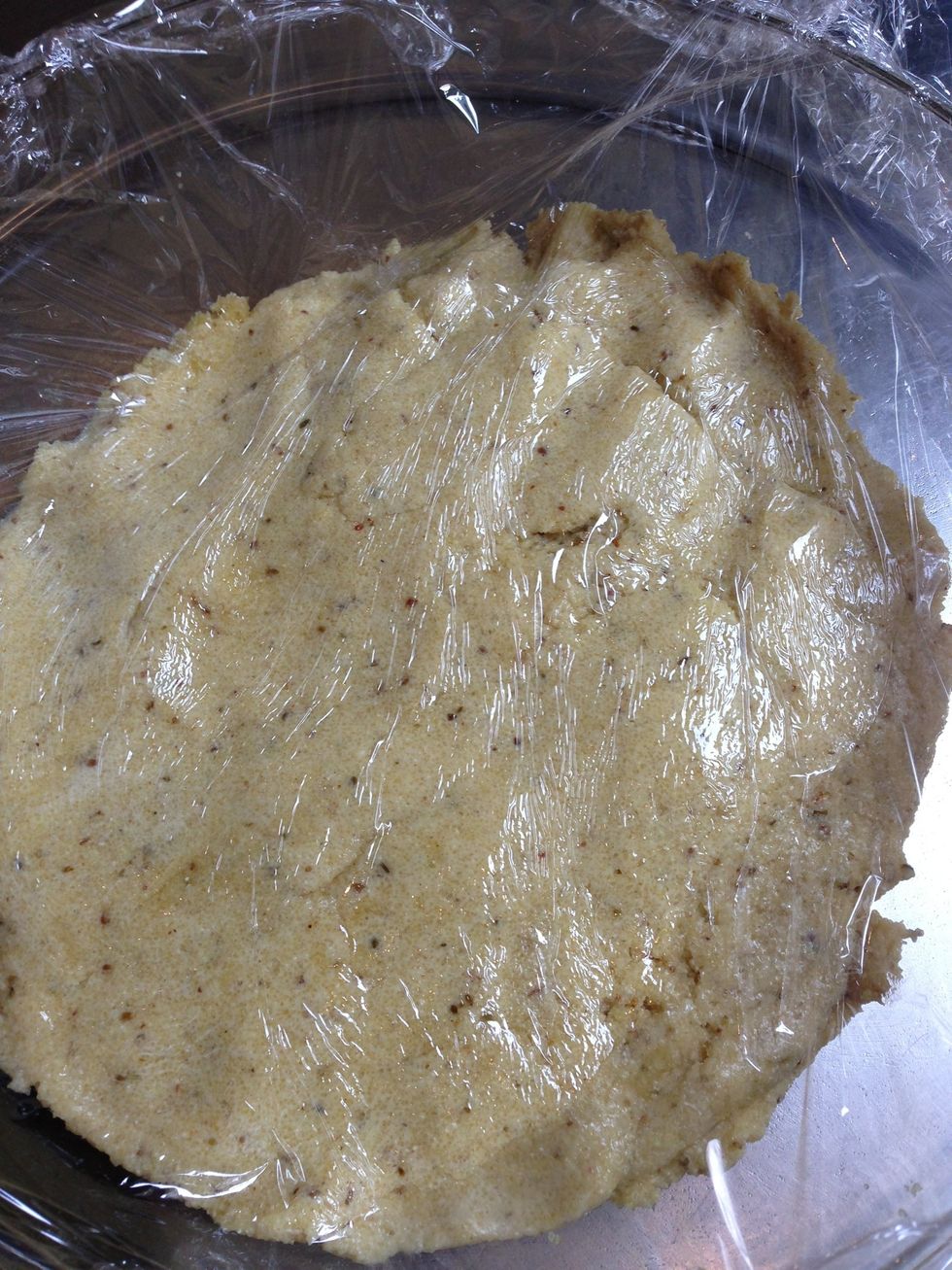 This is the Dough covered with cling film. Refrigerate 2 hrs at least. Out and in the food processor + 1-2 TBsp of water to soften the dough the form them
To make the gnocchi biscuits: Form small balls of 2cm /1 inch diameter and roll them at the backside of a grater. It is like the Italian gnocchi.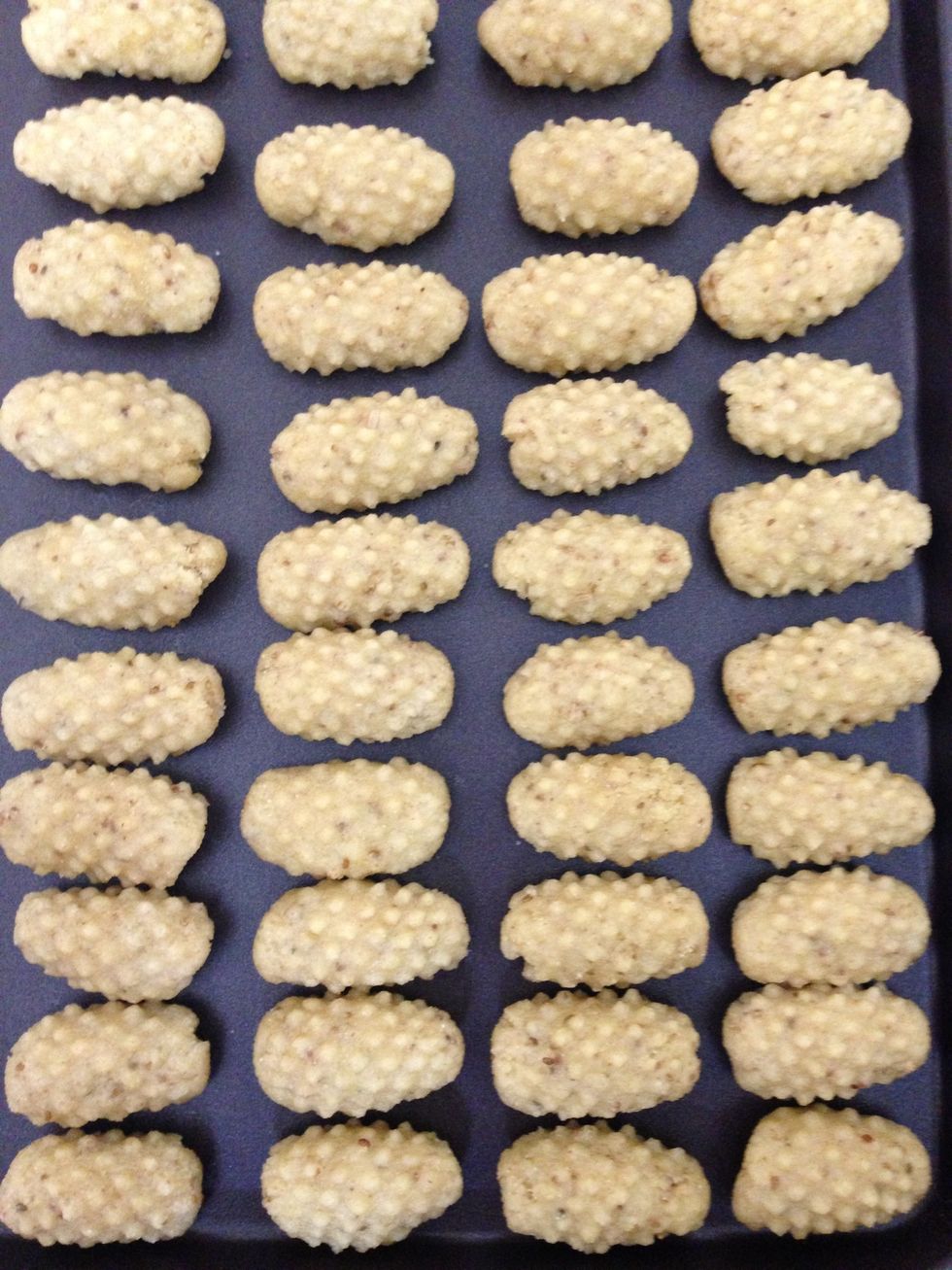 Arrange them on a non stick tray or on a parchment. Cook them in a preheated oven 220 C.... 15 mins or until light golden. Turn around the tray half time.. To have even backing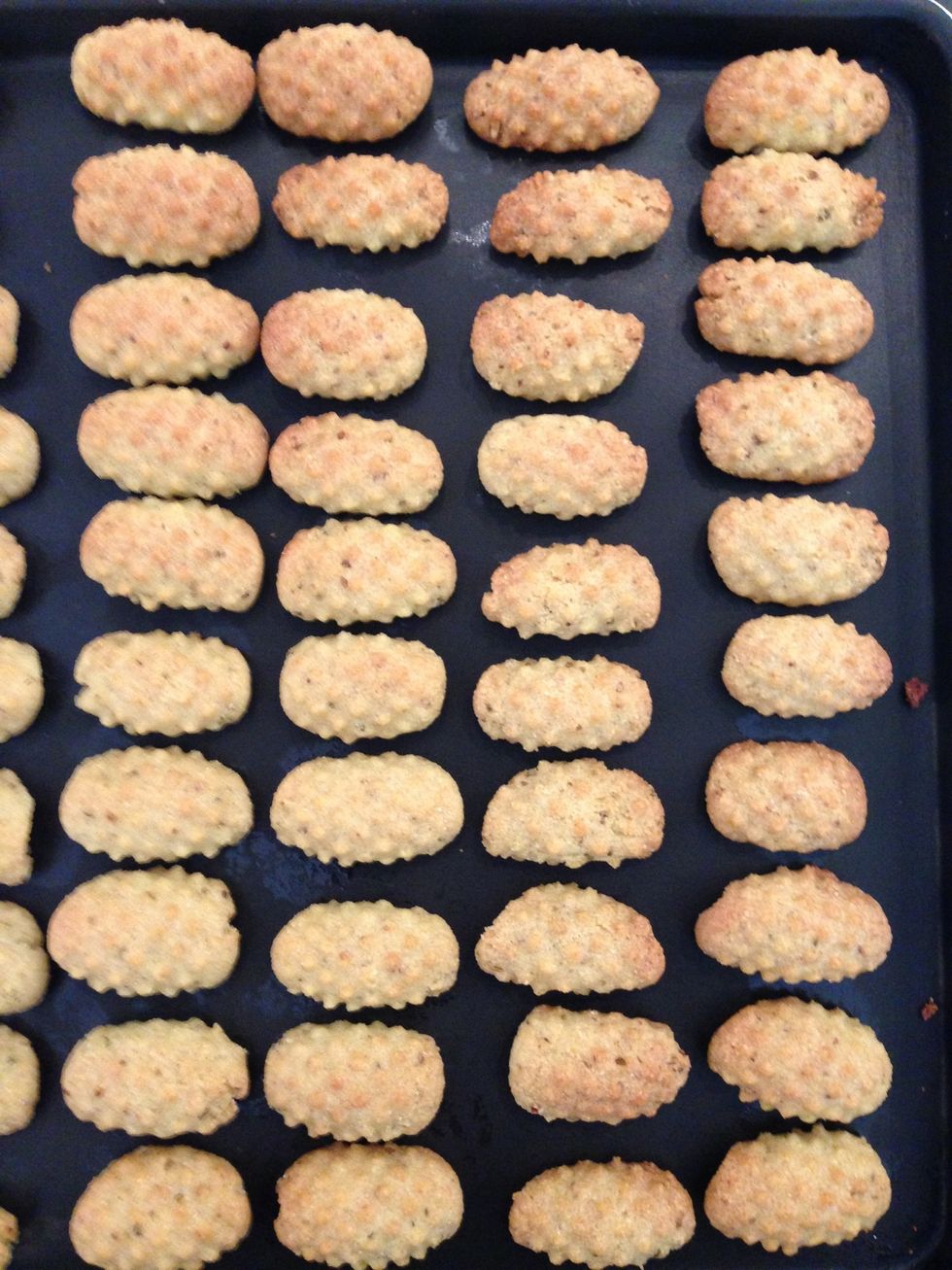 After 15 mins. Out from the oven and while they are still very hot drizzle on them agave syrup. Stir so they are coated. The put them on a wire surface to dry and drip the extra syrup
A tip: you can cook them. 15 mins. Out let them cool completely. Then re bake them again for 5-7 mins. This is the method of biscuit. In French it means BIS. Again CUIT cooked. Cooked again=biscuit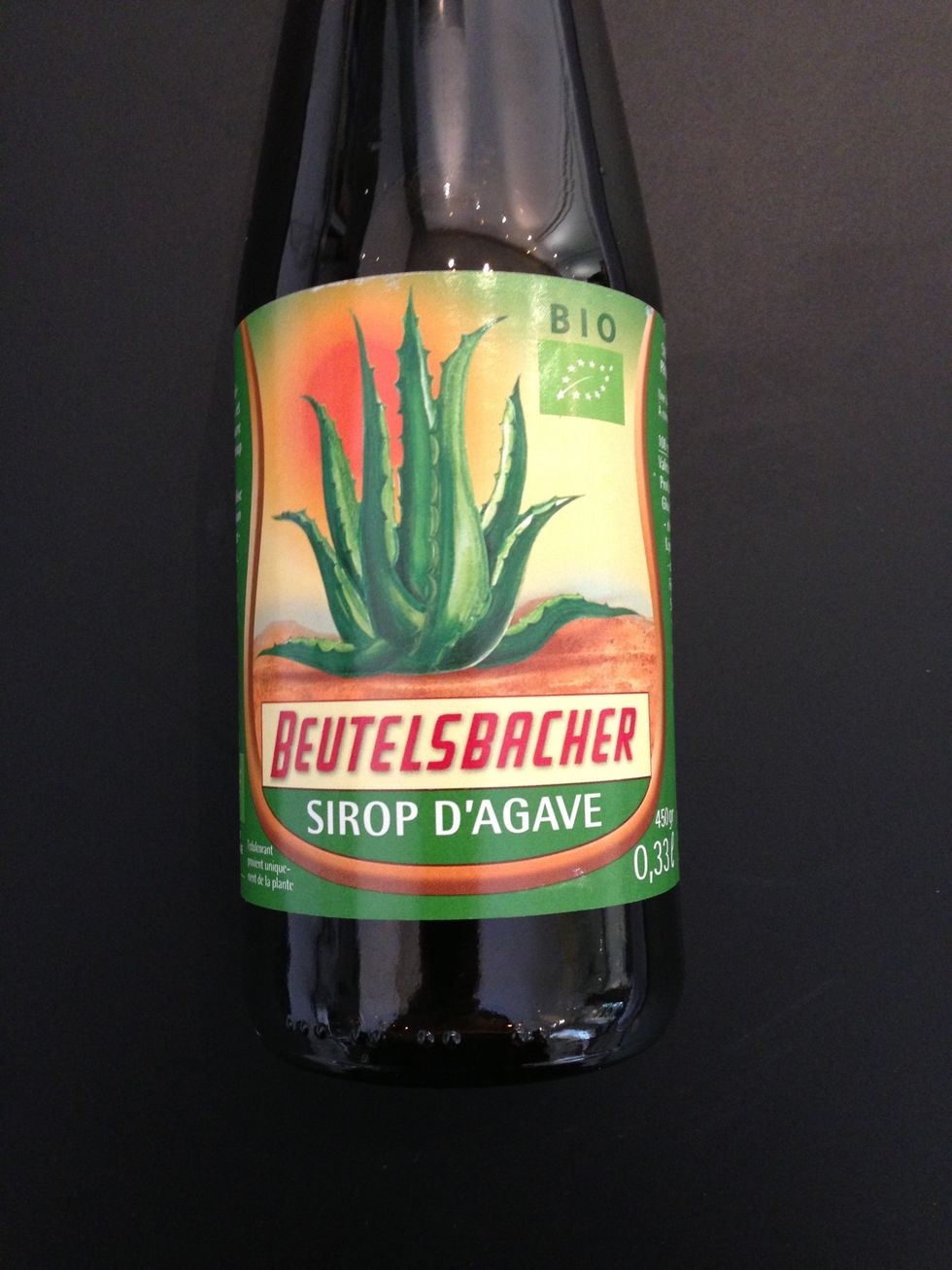 0.33cl. If you don't have that you can cook a syrup. Boil 2 cups sugar+1cup water+a squeeze of lemon. Boil mins and it is done. Let cool before you drizzle over the hot cookies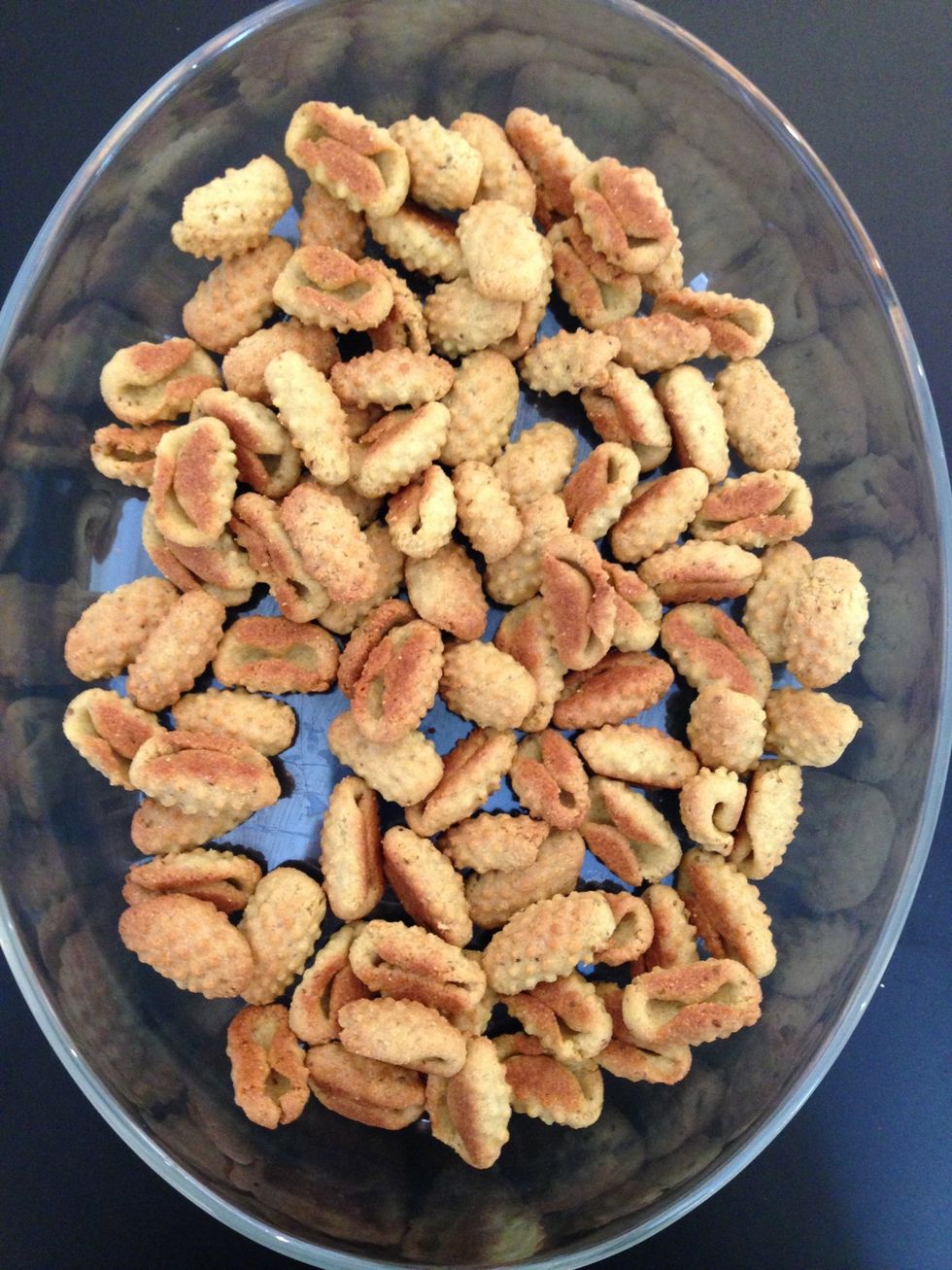 Out of the oven in a cold recipient. Transfer the cookies delicately. They are not very fragile but avoid breaking some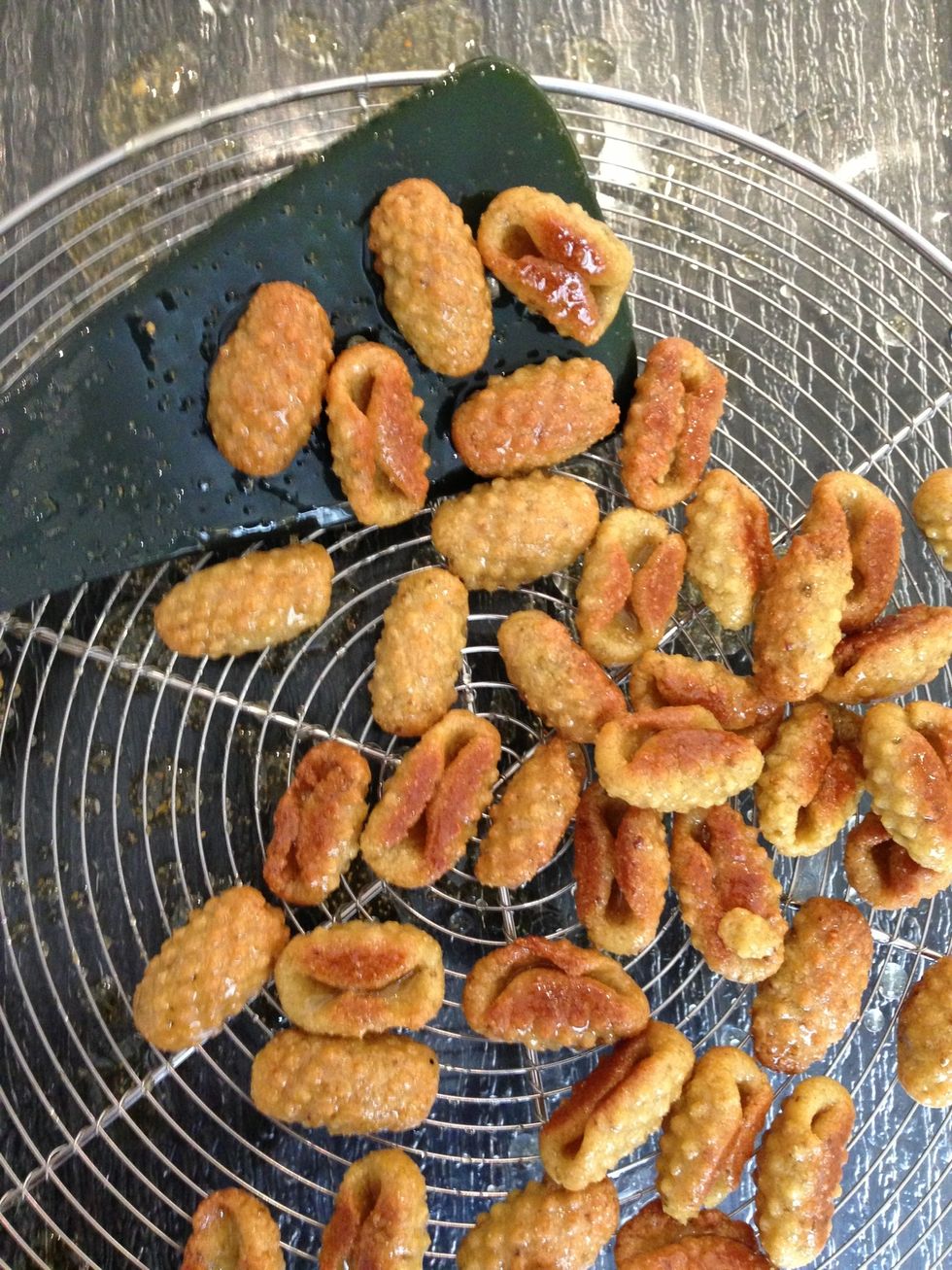 Then transfer on a wire tray and let them drip out the extra syrup.
500.0g Semoule moyenne
200.0g Farine
150.0g Olive oil
15.0g Anis seeds
5.0g Fennel seeds
250.0g Water
1/2tsp Salt & 2 TBSp sugar
10.0g Baking powder
500.0g Agave syrup bottle or more
2.0c Sugar
1.0c Water
Lemon juice few drops
Oven 210-195C/15mins
Cool then dip in hot syrup