How to make glutinous dumplings in ginger syrup
a traditional Central Java f&b, of: 'wedang ronde' . the glutinous dumpling is quite similar with japanese's mochi
6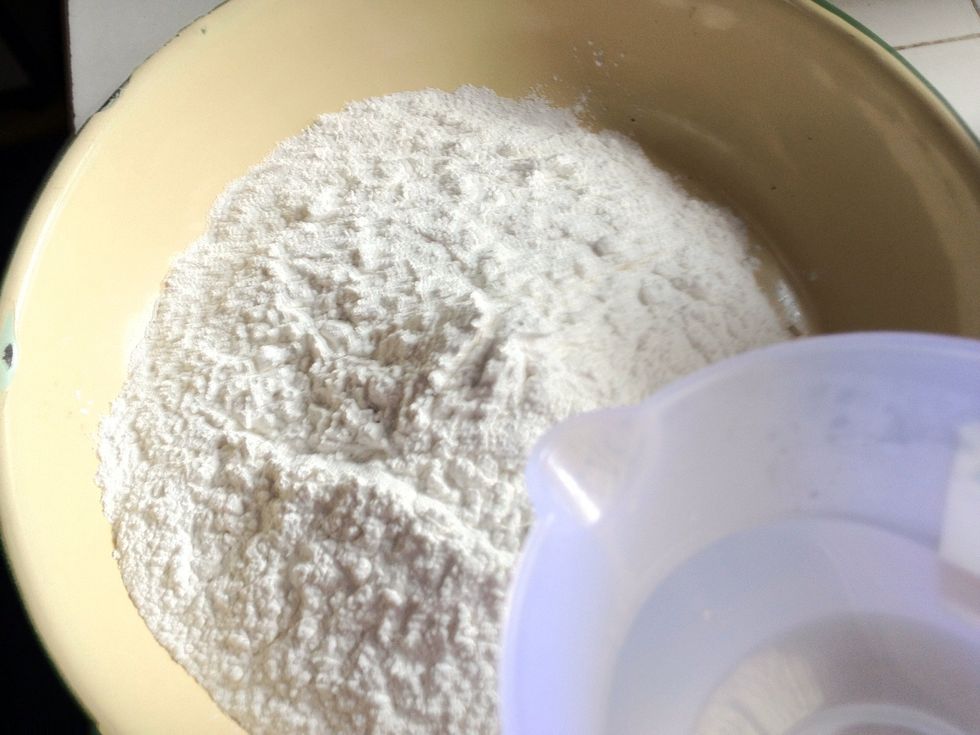 Prepare 300gr of glurinous rice fliur, add in 1 tsp of sugar and 1 tsp if salt. Slowly add in the hot water. You mau use your mixer or your hand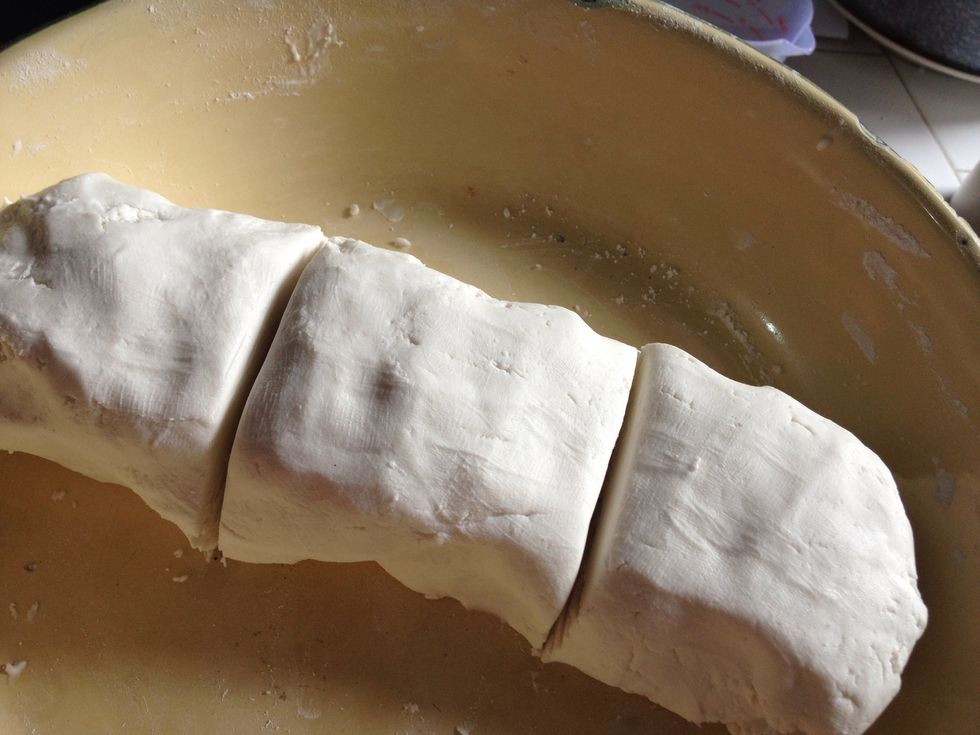 Form the dough into a log. If you want to color the dumplings, divide into 2-3 parts.. Each dyed a different color. The traditional version has 3 colors; white, green and pink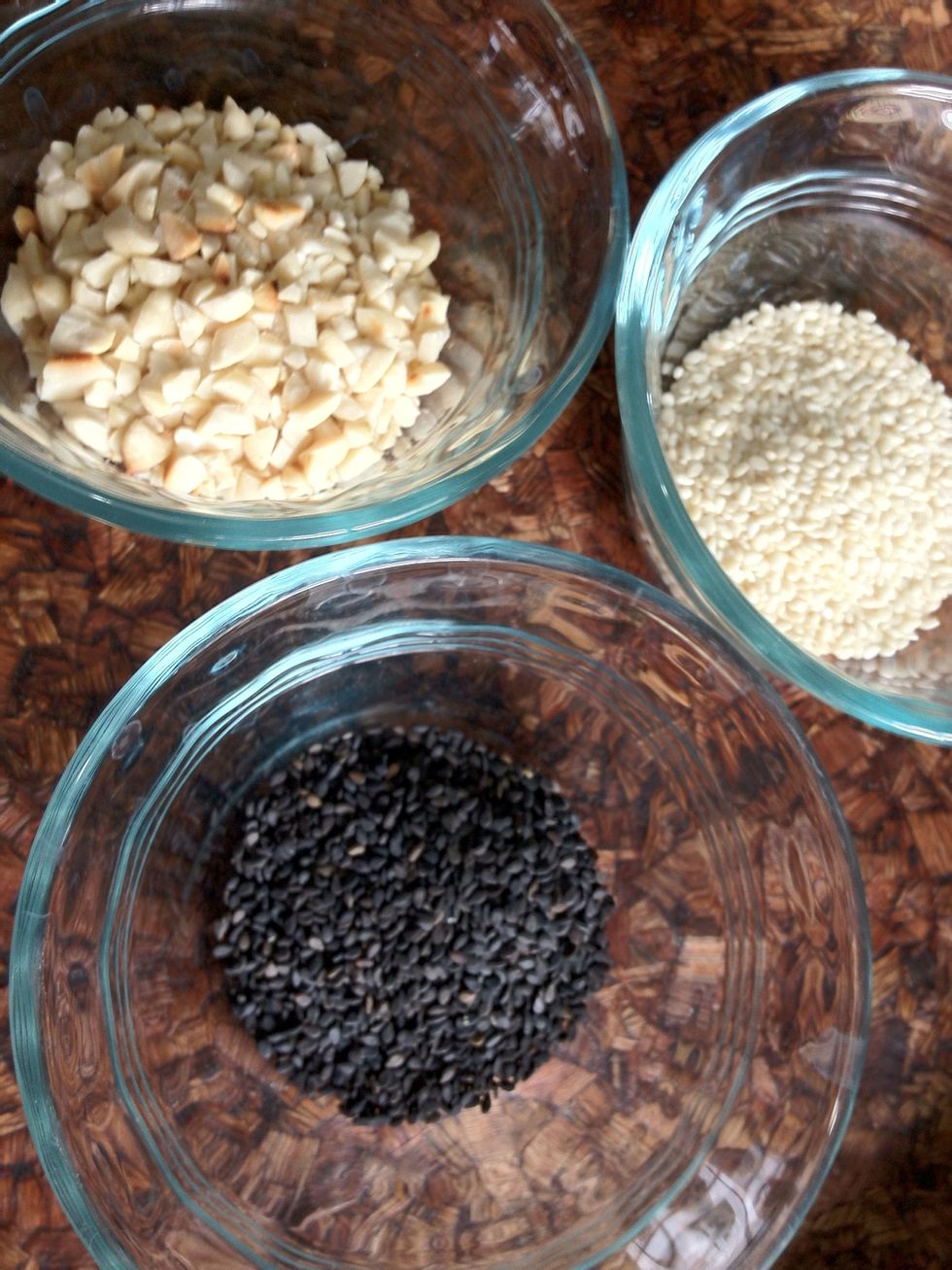 Always toast your peanuts before crushed them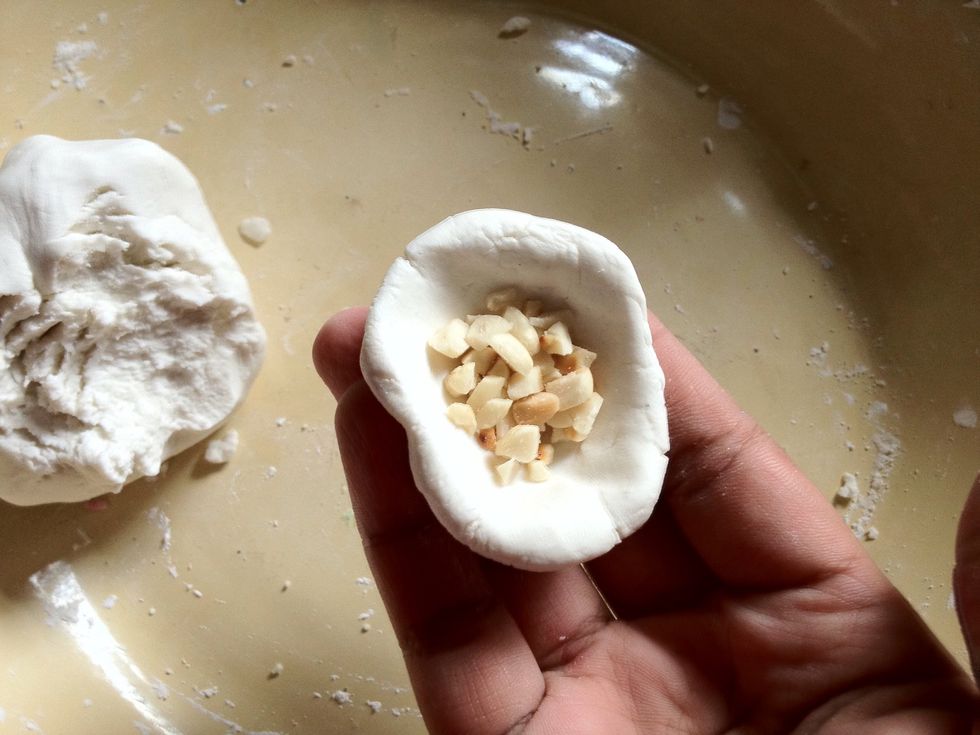 Pinch some part to make a ball. Originally the ball is as big as quail's egg, but oh well ... mine is bigger :) make a well on the center and fill it with toated crushed peanuts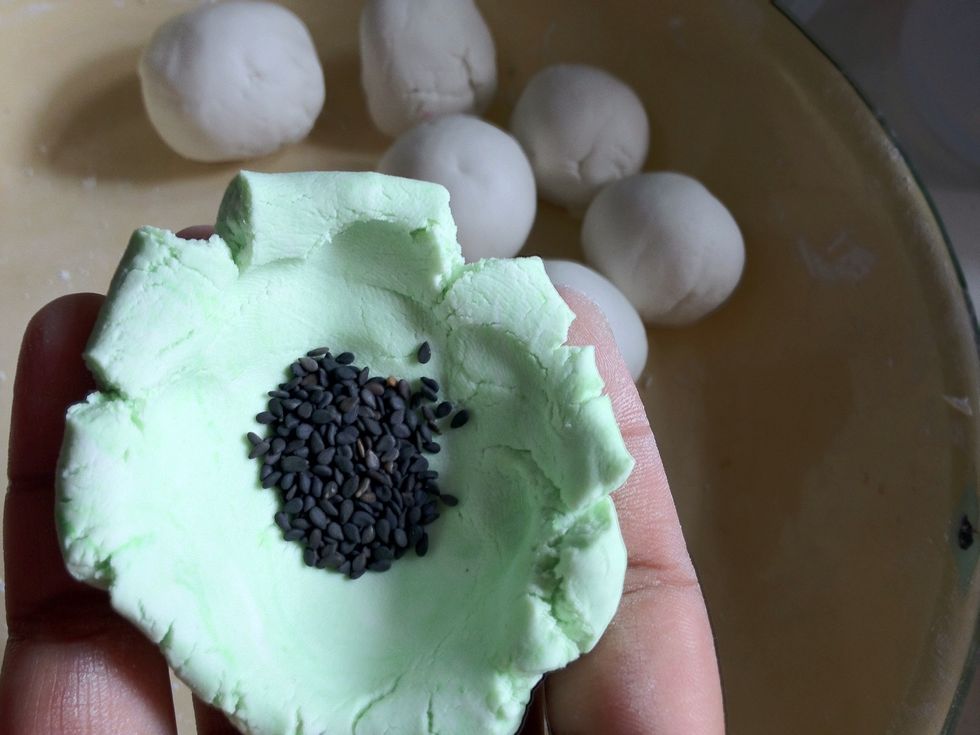 Fill the green one with black sesame seeds...
And the pink one with white sesame seeds. The original recipe only calls for crushed peanuts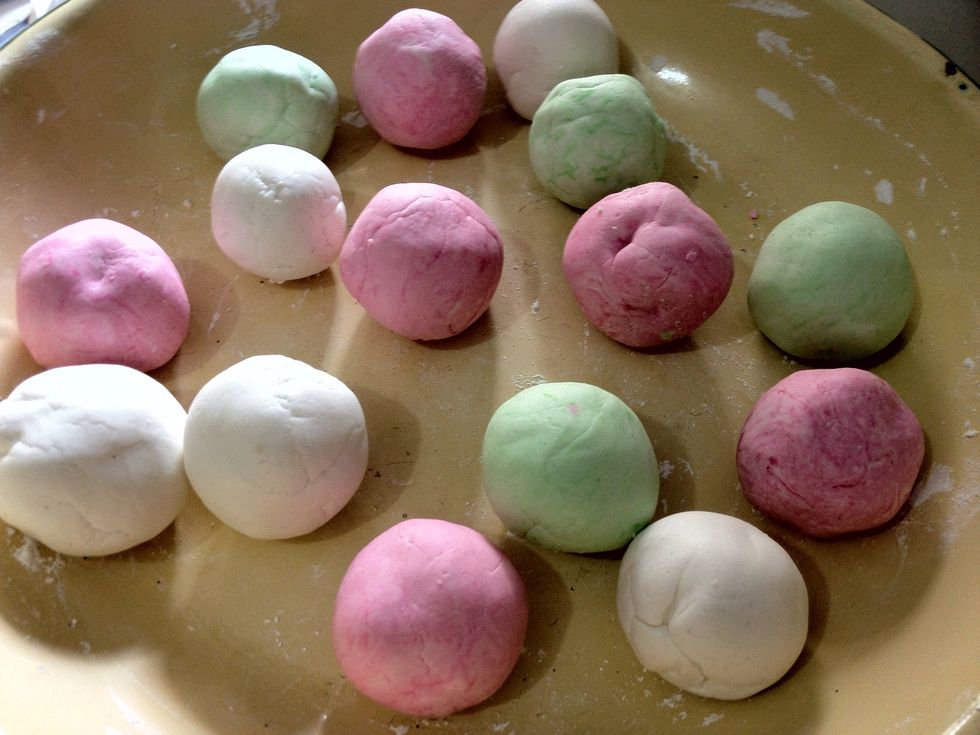 There you have your homemade glutinous dumplings or Ronde in Indonesia or Mochi in Japan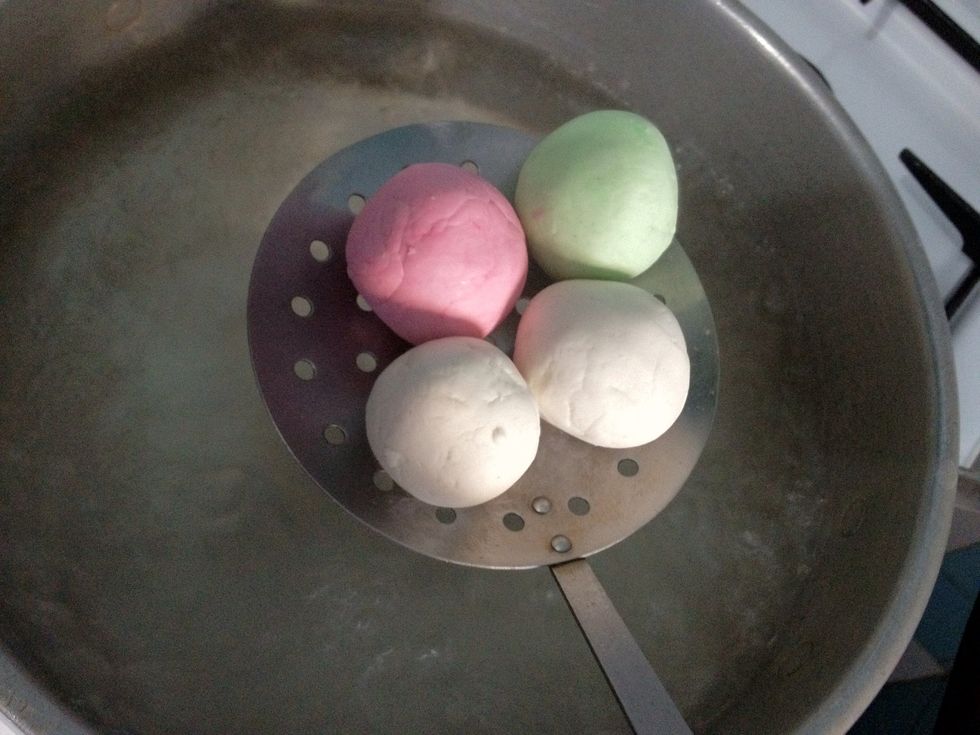 Boil some water and add in the ronde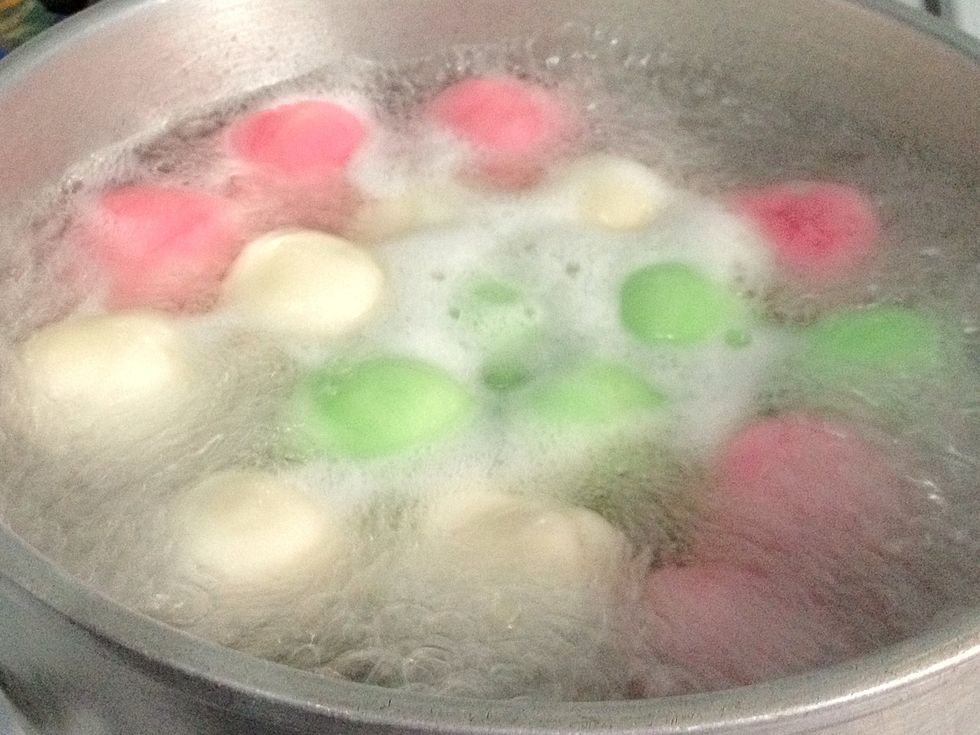 You know when they are cooked through when you see them floating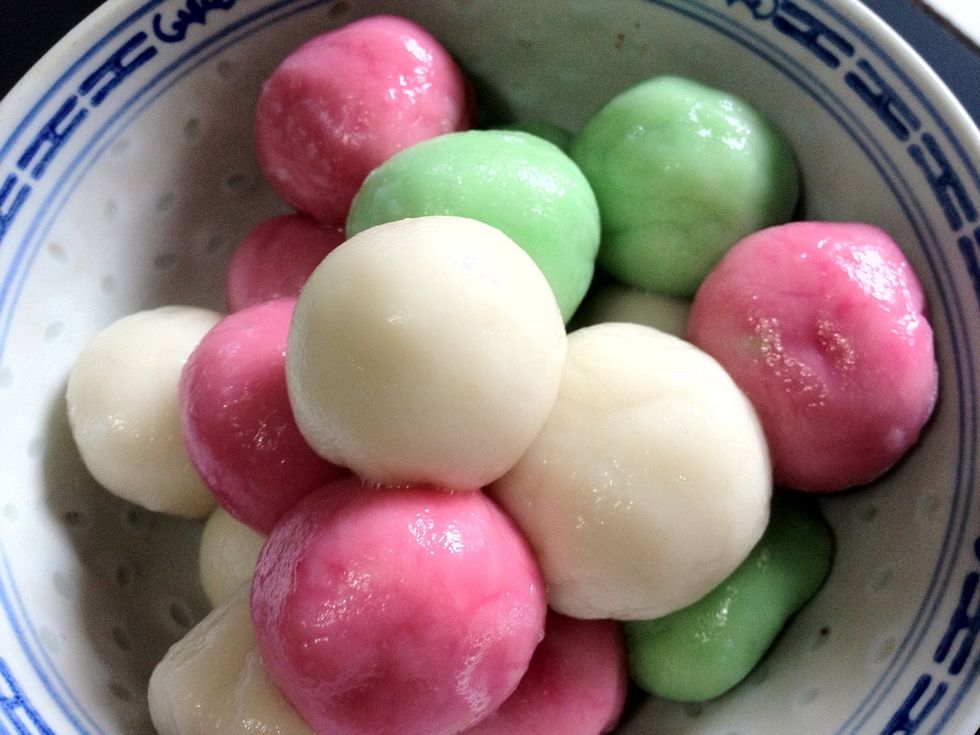 Our Ronde is ready .. and now we make the ginger syrup
First of all, roughly your 100gr of gingers
And bruised 4 stalks of lemongrass to release the aroma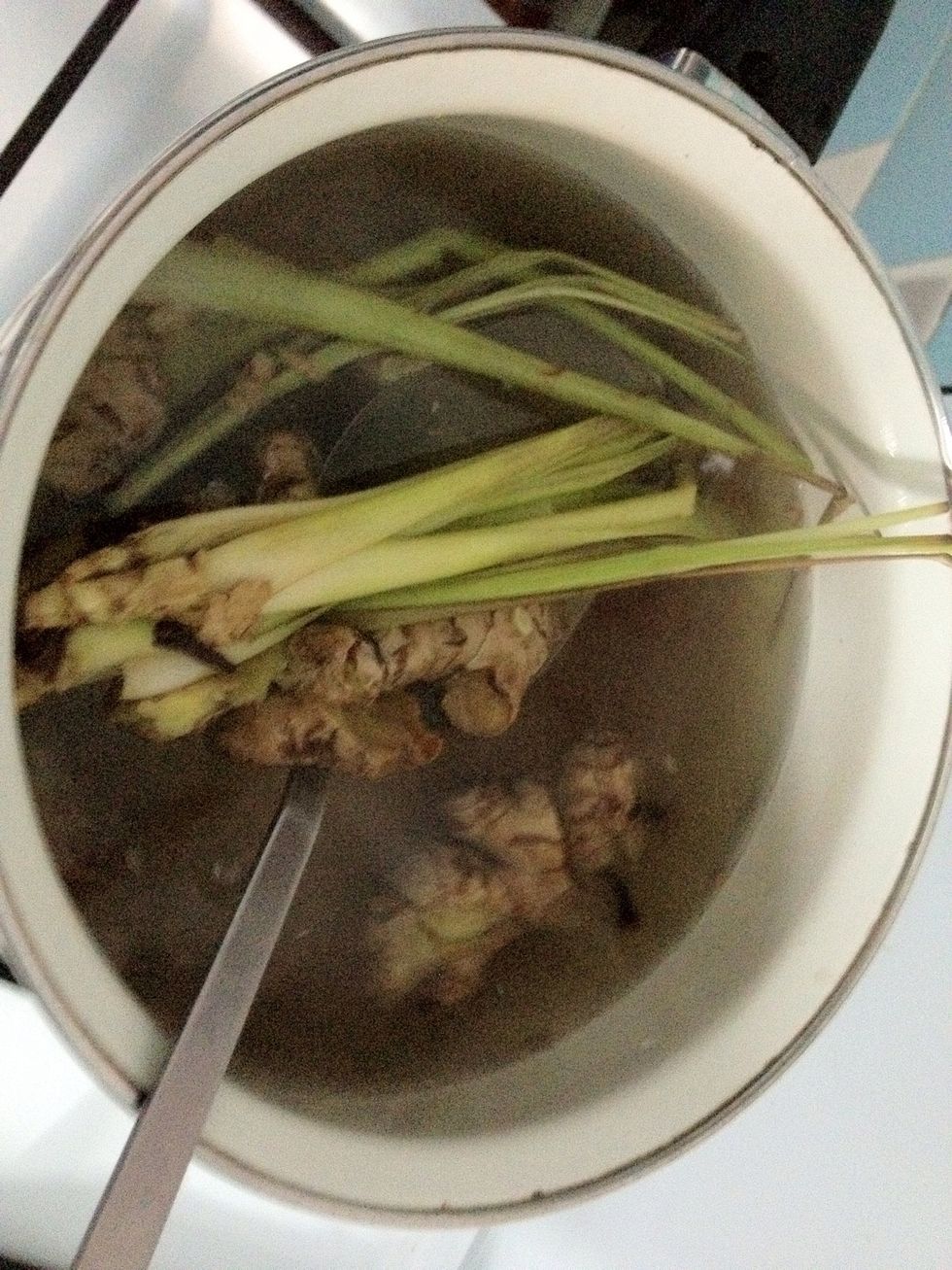 Boil 5 cups of water and add in the bruised gingers, bruised lemongrass, 8 cloves and last but not least; 200 gr of sugar. Allow to a boil for 10 minutes to infuse the ginger. Set aside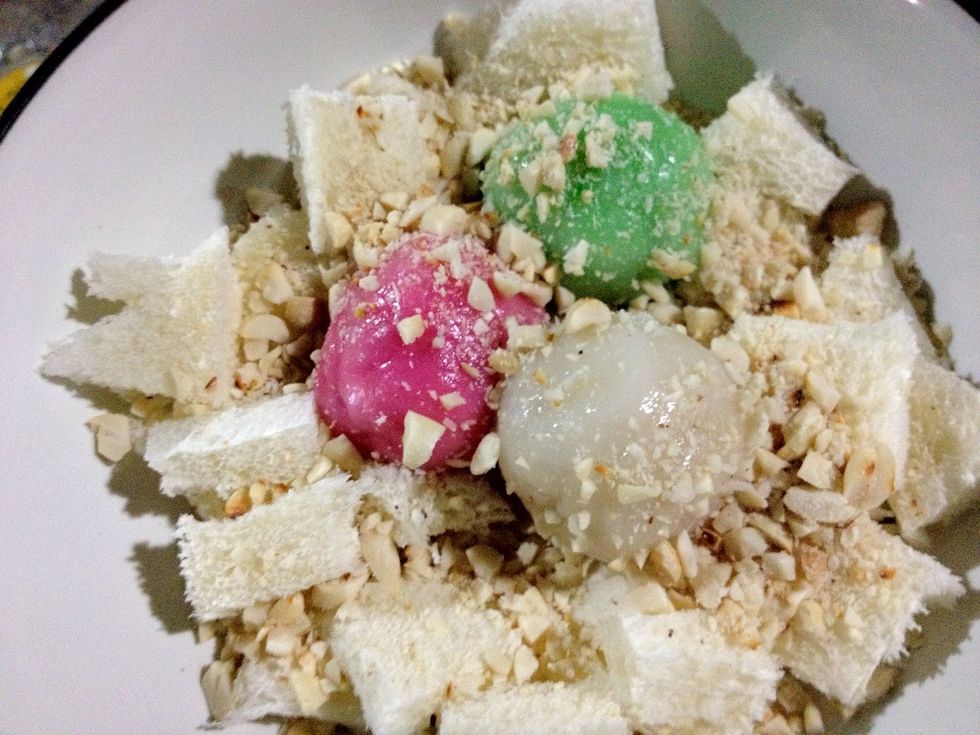 Cut your bread into small cubes and put some in the bowl. Put the Ronde on top ten sprinkle with toasted crushed peanuts. Some people likes to have the bread, some people dont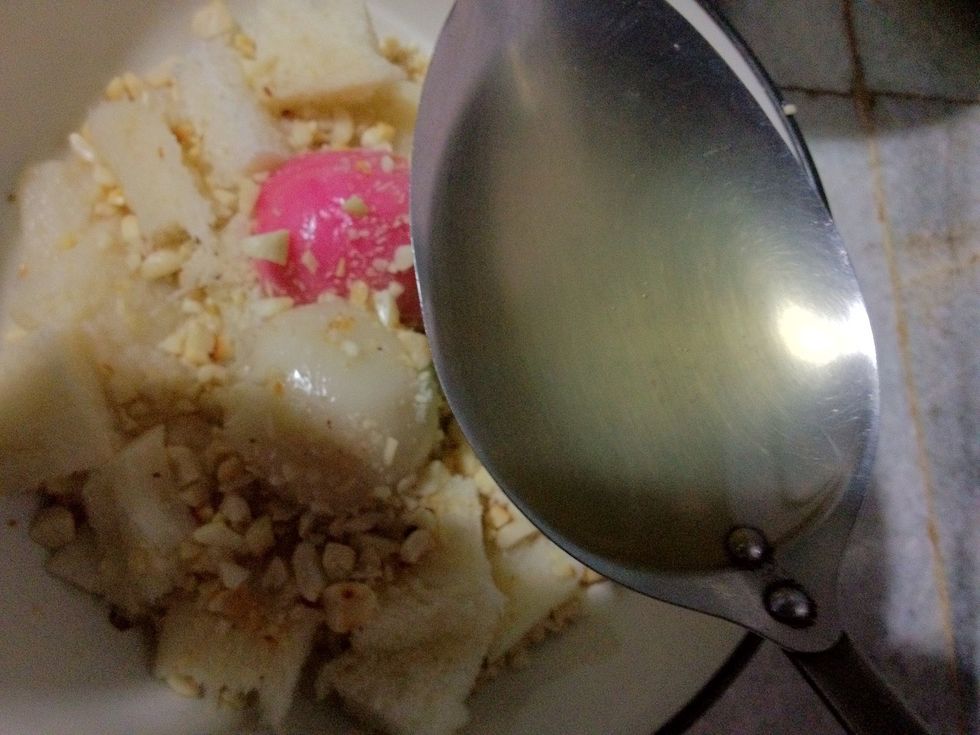 Add in the ginger syrup. A lot if it!
There you go ... your homemade wedang ronde. A comfort and pleasant snacks at anytime. Enjoy!
300.0g glutinous rice flour
1.0tsp sugar
1.0tsp salt
225.0ml hot water
5.0c water
100.0g ginger
200.0g granulated sugar
4.0 stalks lemongrass
8.0 cloves
toasted crushed peanuts
black sesame seeds
white sesame seeds
Putri Lah
a foodperiment and a foodventorous, an Orca lover and a simple person who enjoys cozy places, good music and good books.