How to make gluten free, vegan, almond cardamom cookies
Make Gluten Free, Vegan, Almond Cardamom Cookies
31
Sift the almond meal, besan flour and sorghum flour together. Add in1/4 tsp of cardamom powder 1/8 tsp of salt. Set it aside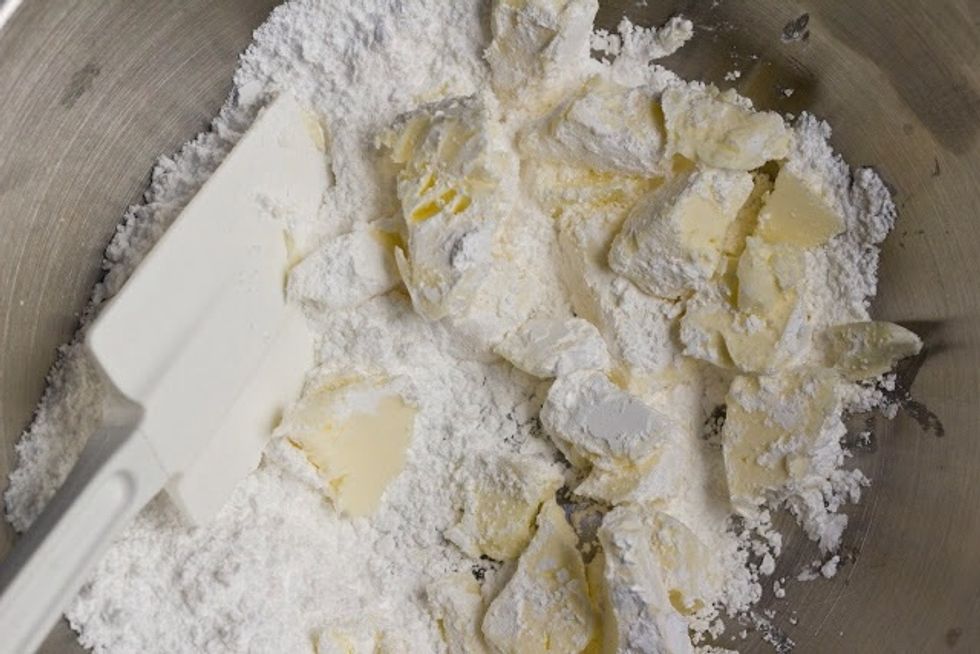 In another bowl cream together: 1 stick (1/2 cup) of softened unsalted butter or 1/2 cup of vegan shortening and 10 Tbs of powdered sugar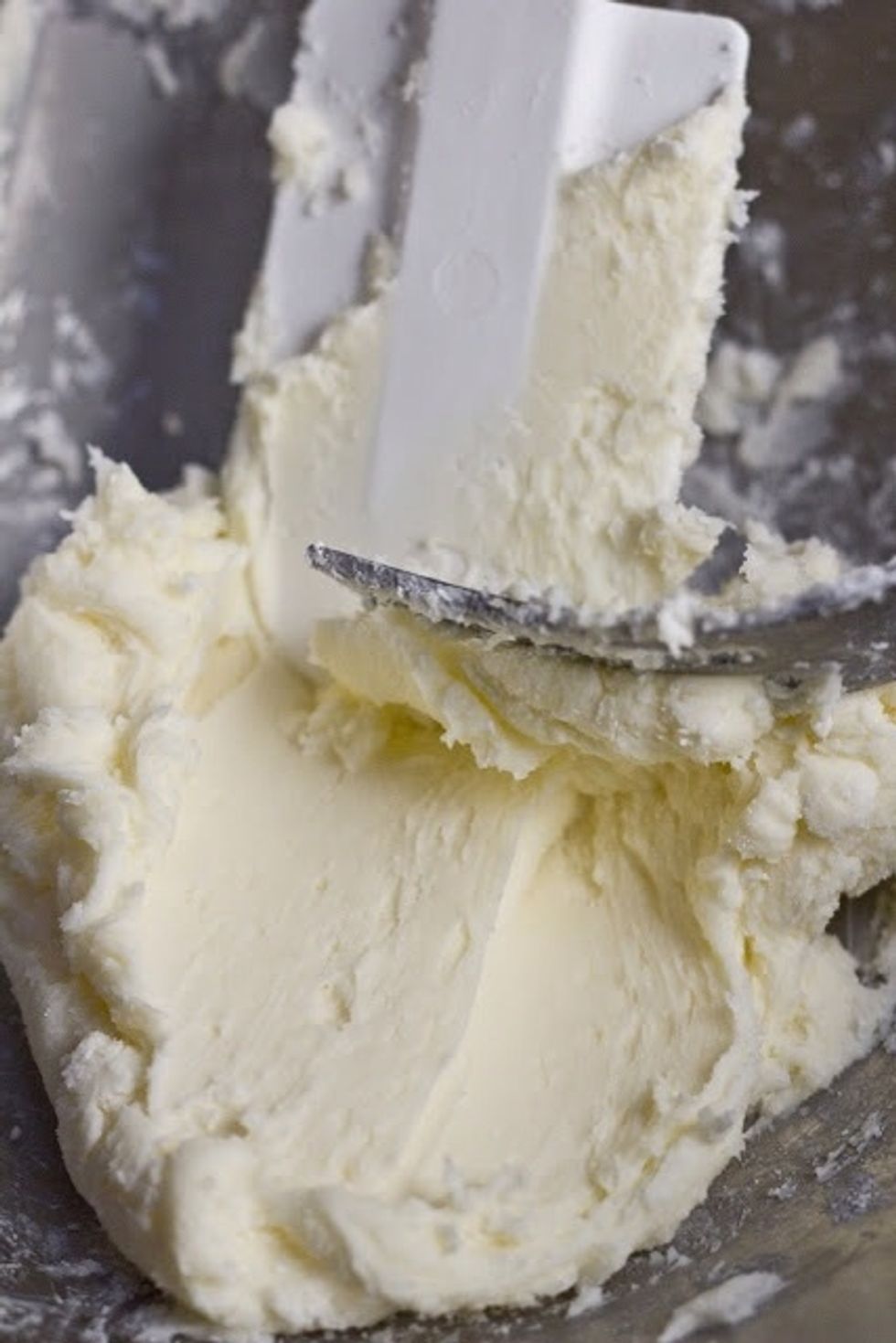 Cream the butter and sugar together. Since the original directions indictaed this should be done by hand, it's exactly what I did. Once the butter has softened, it's pretty easy.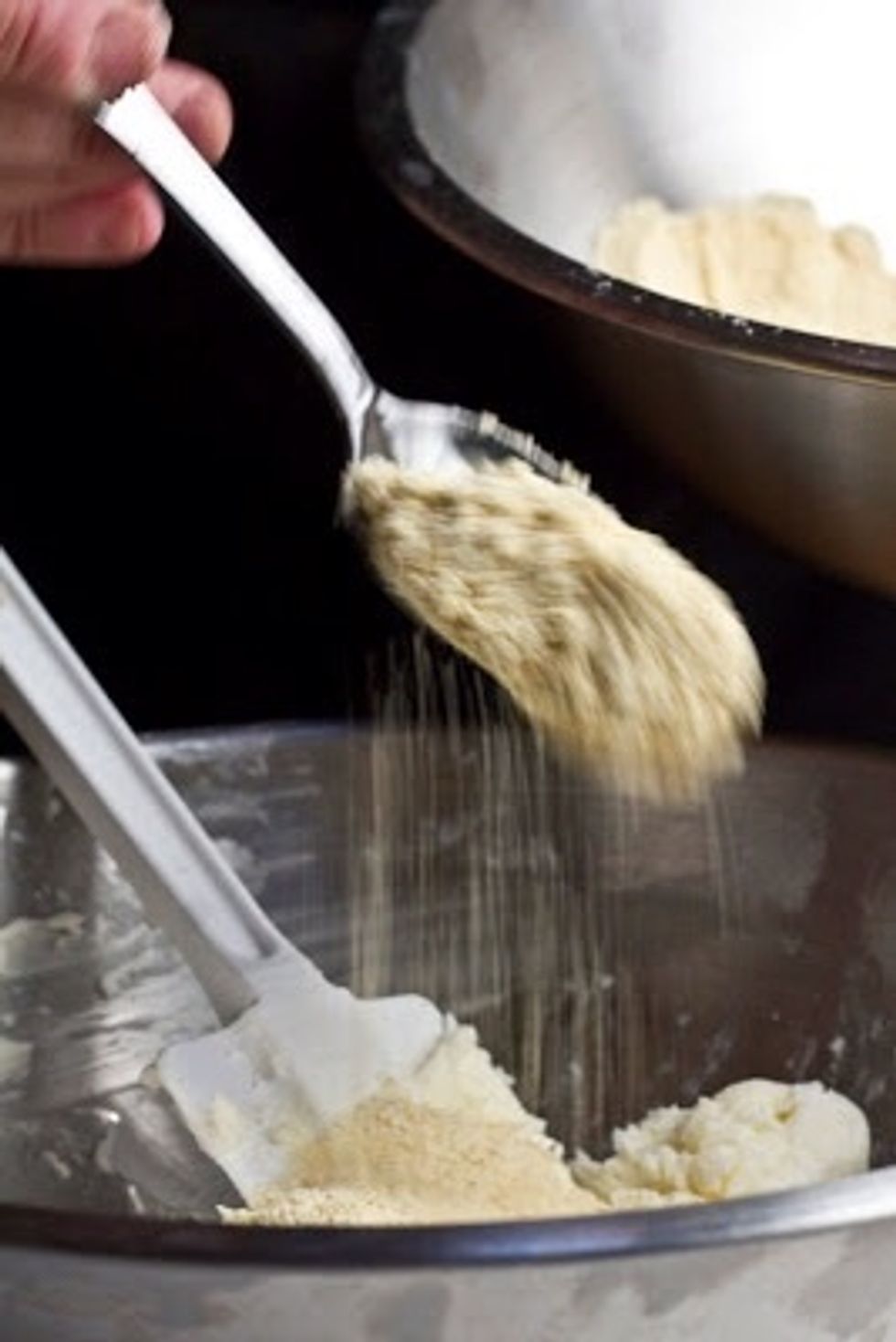 When it's nice an well mixed together, add in the dry ingredients a bit at a time. Mix them gently together.
The dough is going to be a bit sticky and loose, but gather it up as best you can, roll it into a ball, wrap it in a bit of clingfilm and pop it in the fridge for about 20 minutes.
Preheat the oven to 300 degrees. Line a cookie sheet with parchment paper.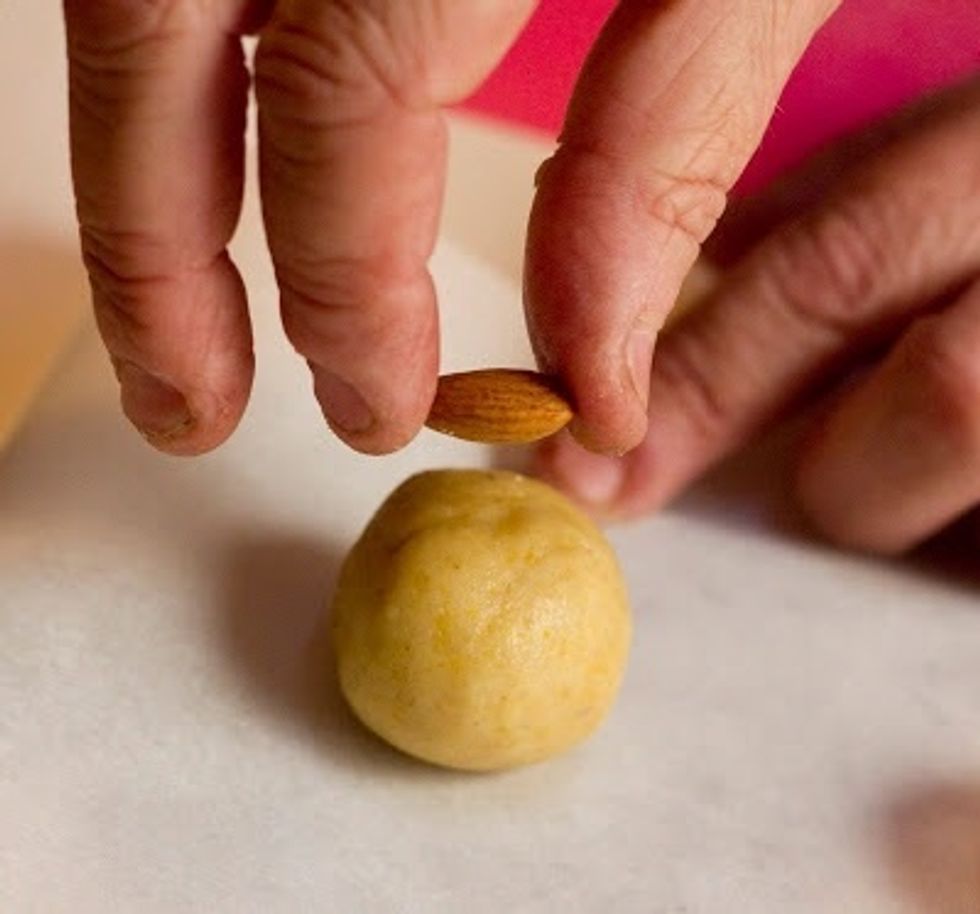 Take out the dough and knead it a bit... only 3 or 4 times, then nip off little bits. Roll each one into a little ball and put it on the cookie sheet. Pop an almond on top.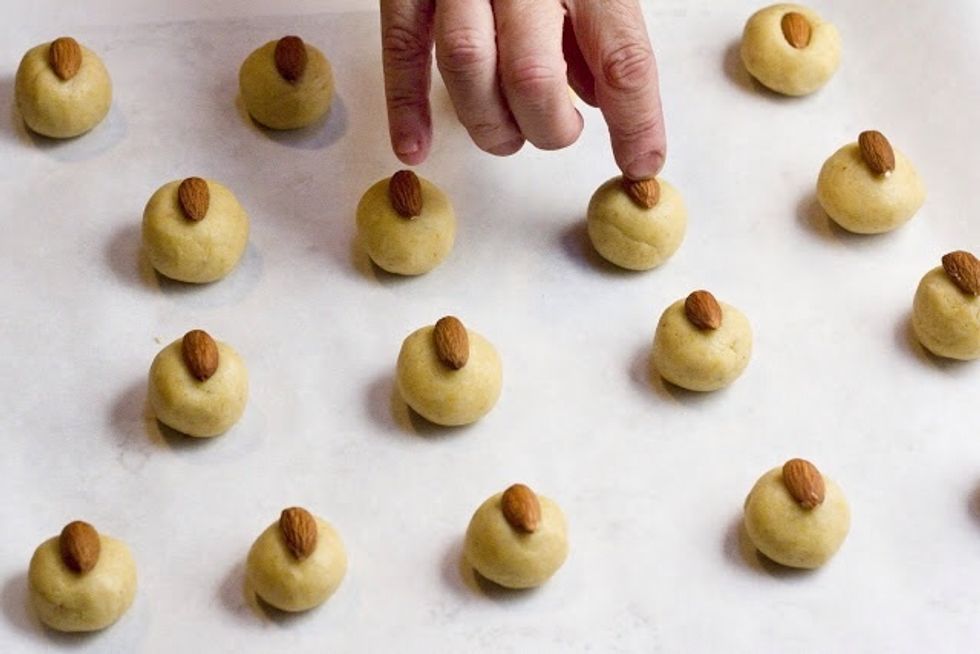 Press them down a bit. Put them back into the fridge again for another 15 minutes Then take them out and put them in the oven on the middle rack for about 22 minutes or so.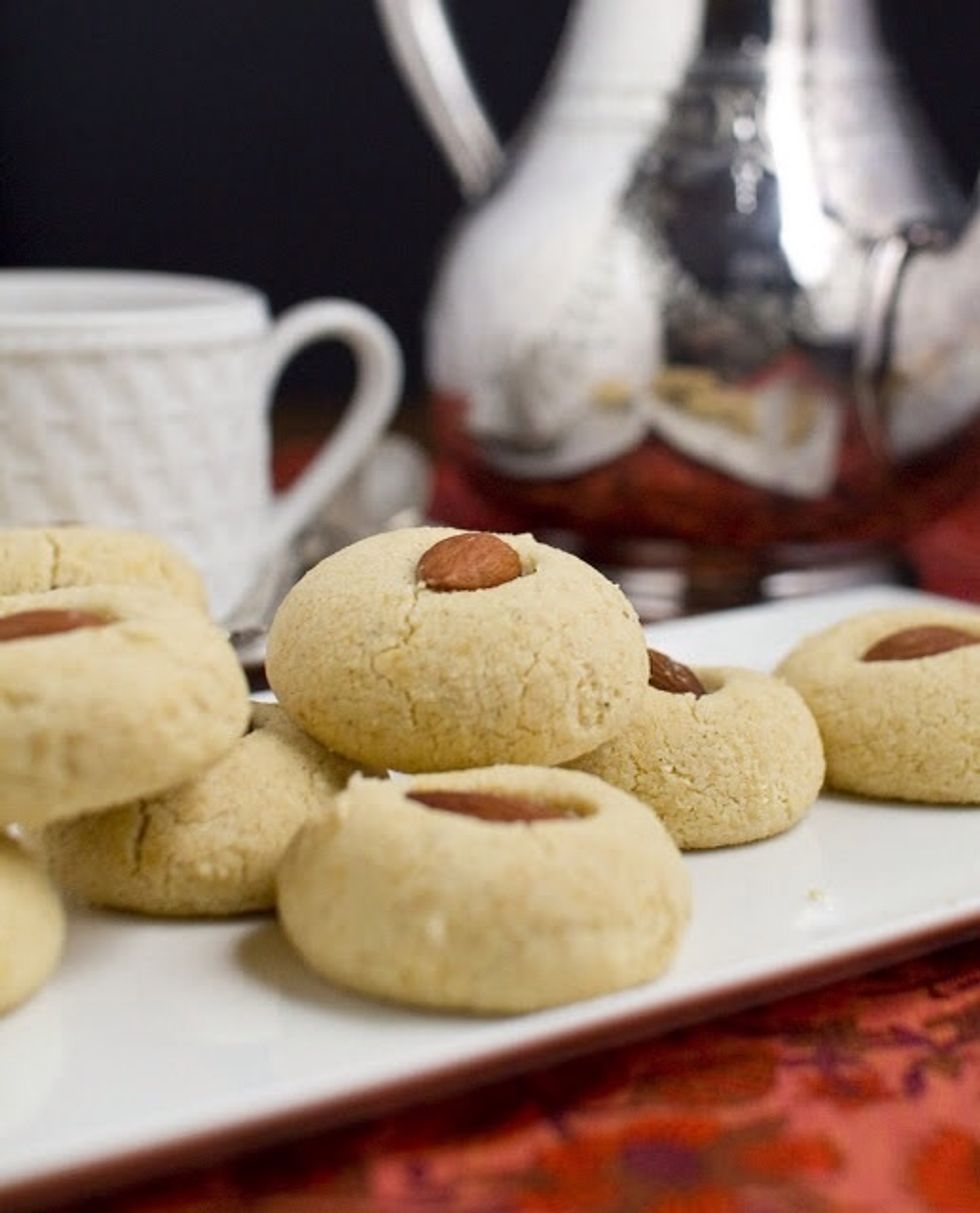 The cookies should stay on the light side of done. You can tell when they're ready when they're light brown on the bottom. Take them out of the oven.
Let them sit on the cookie sheet for 5 minutes then move them to a cooling rack. When they're cooled, enjoy.
1/2c Unsalted butter or vegan shortening
10.0Tbsp Powdered sugar
3/4c Almond meal
1/2c Chickpea flour
2.0Tbsp Sorghum flour
1/4tsp Cardamom powder
1/8tsp Salt
Parchment paper
Kathy Gori
Screenwriter, long time Indian cook, lover of Indian foods, Saturday morning Cartoon voice. For more recipes visit my website www.thecolorsofindiancooking.com