Make Gluten Free Sun-Dried Tom.&Swiss Chard Quiche
23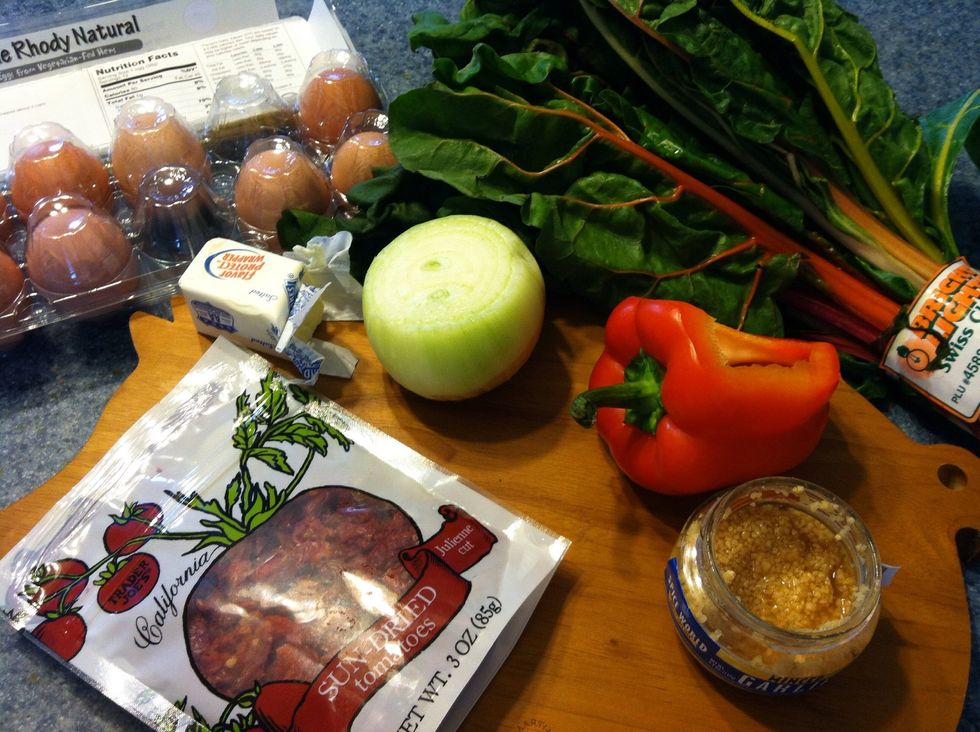 Gather your ingredients!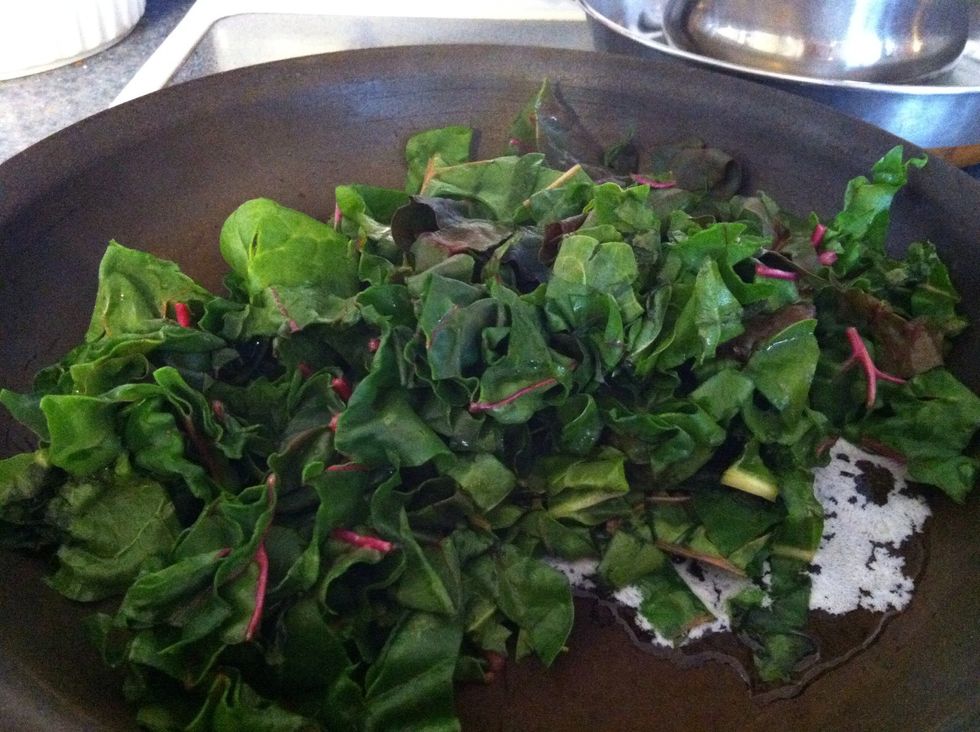 Sauté Swiss chard chopped leafy greens with butter and garlic! When sautéed (8min) toss into a bowl on the side-keep pan at medium heat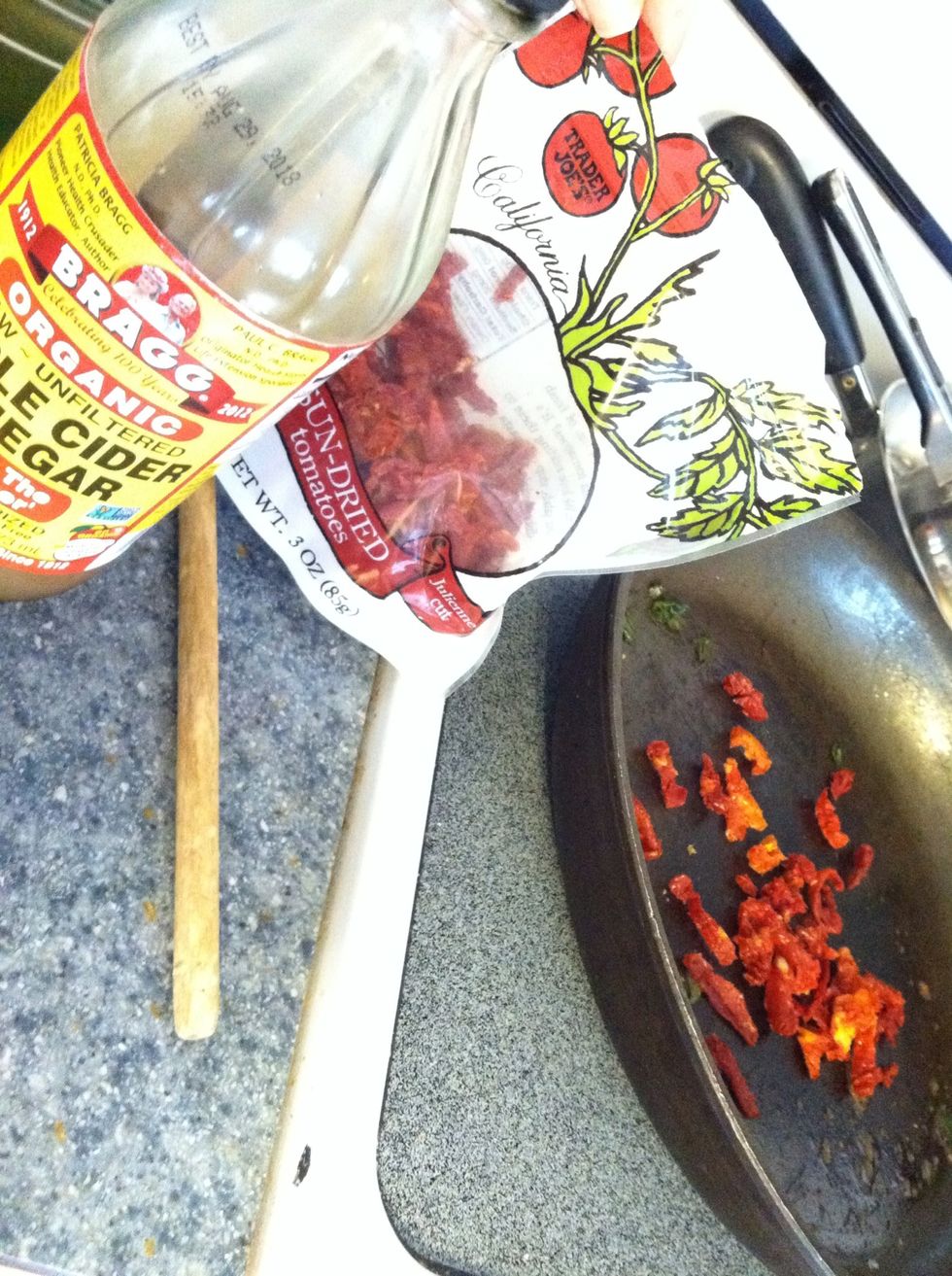 Two splashes of apple Cider vinegar and a bit of butter-cook down the sun dried tomatoe until softened.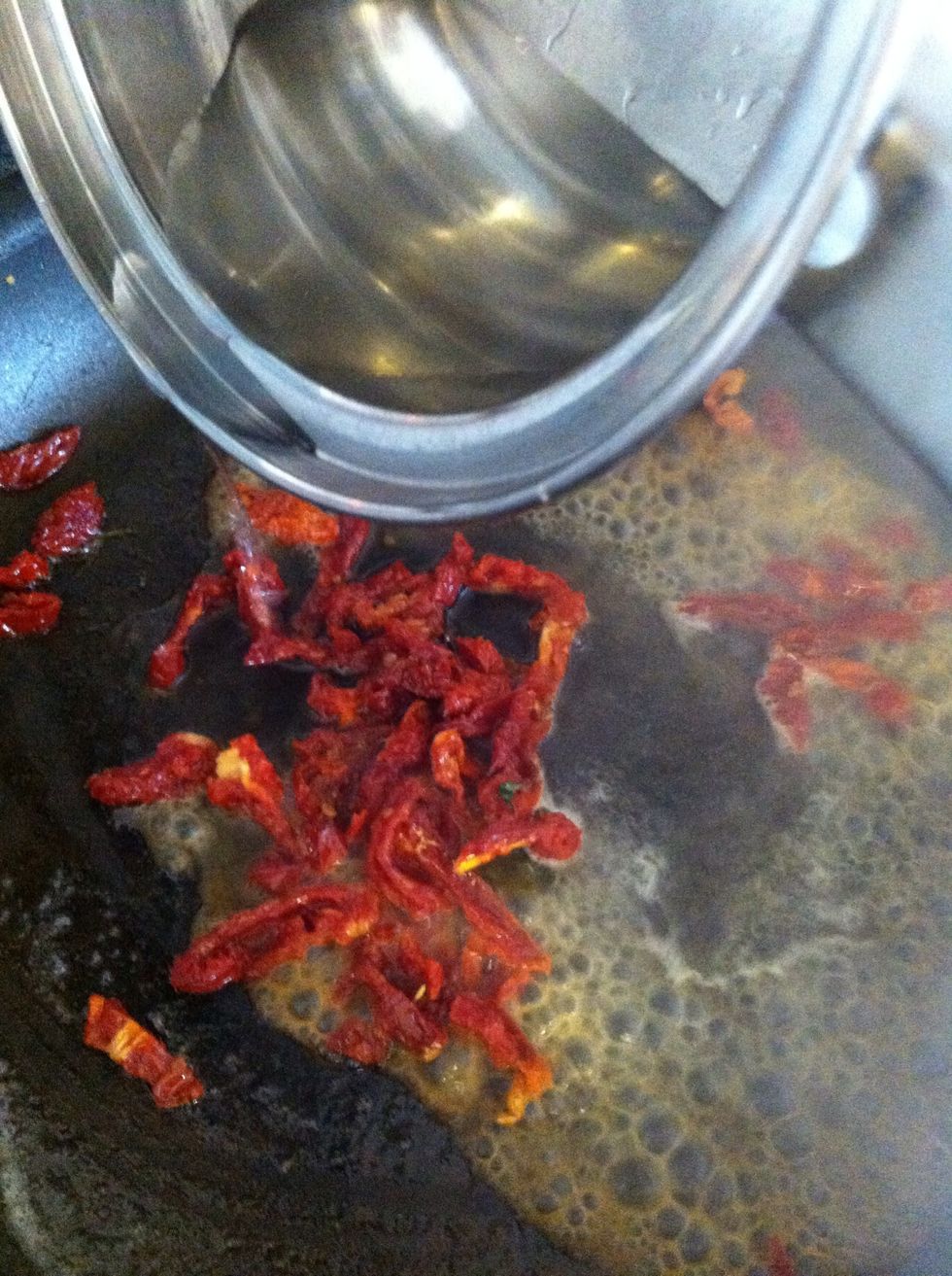 (If necessary) add water and transfer once tomatoes have soaked up all liquids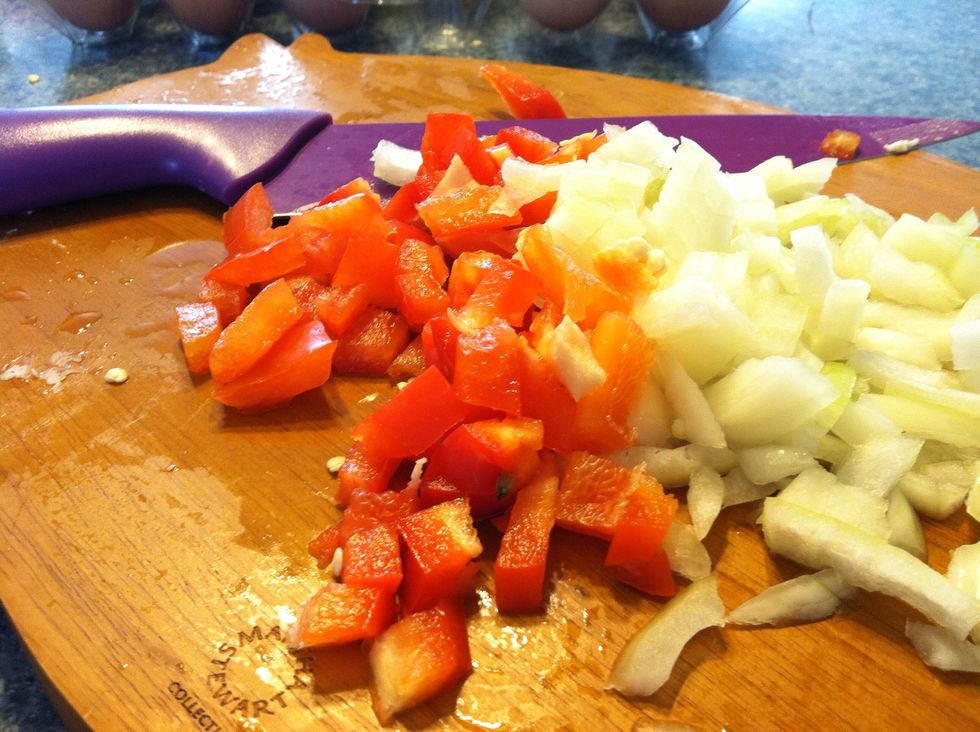 Chop onions and pepper to add if you have them! 👍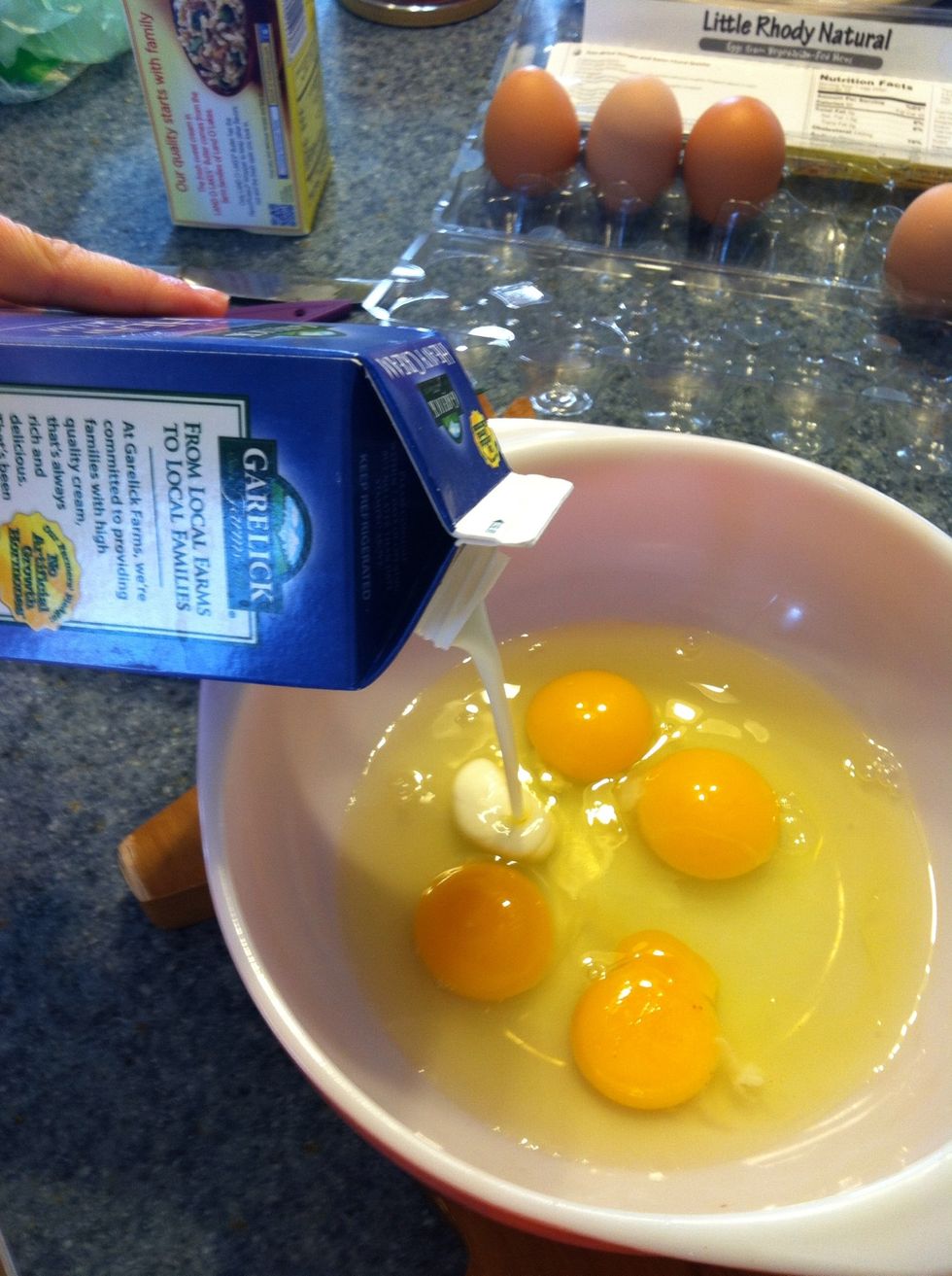 While the onions and peppers sauté, in separate bowl add eggs and cream and whisk away!
Add you cheeses to bind-it will begin to thicken.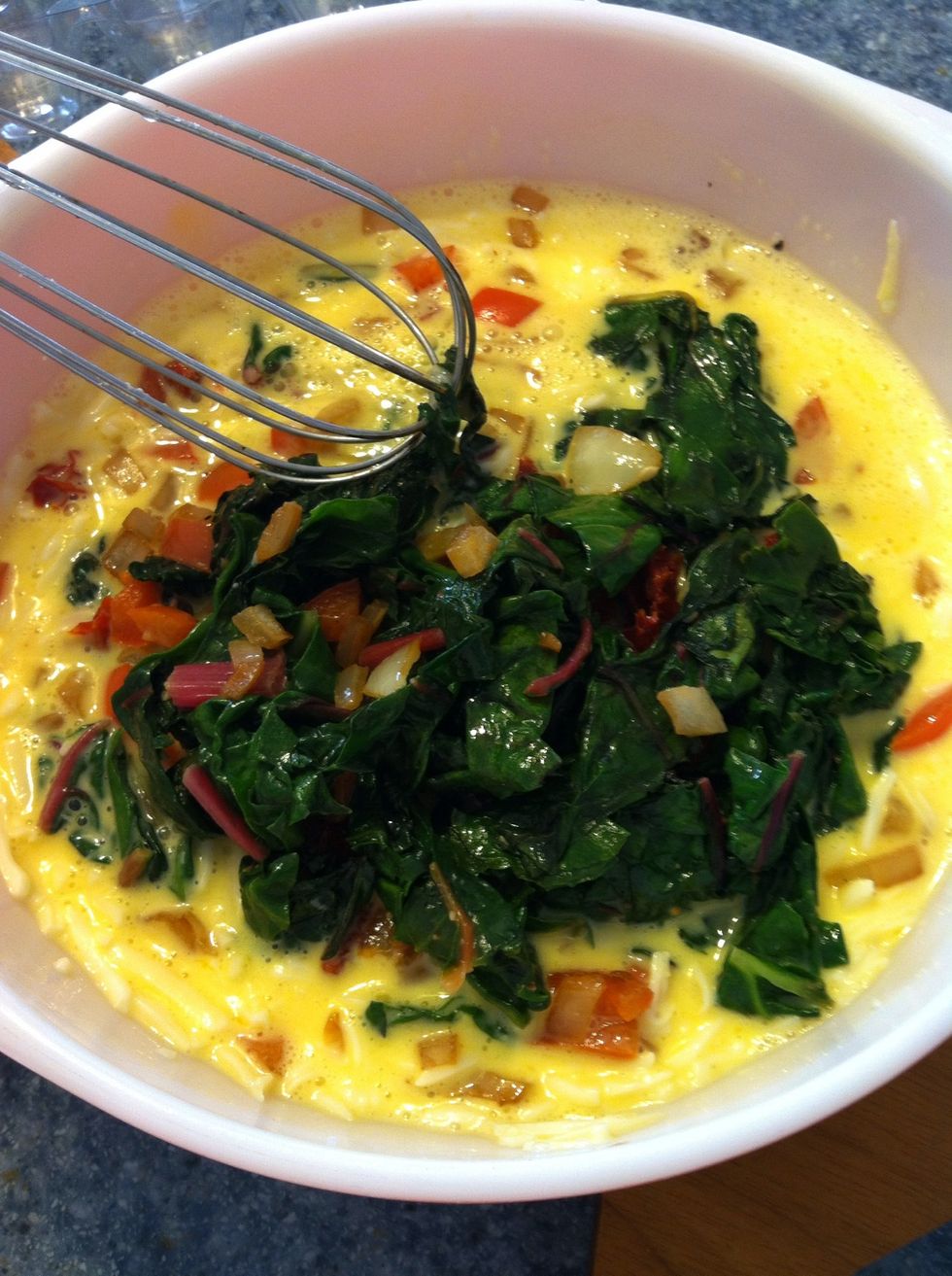 Combine all of your yummy ingredients. Always wait for your hot ingredients to cool so you Don't cook yours eggs while They sit.🐣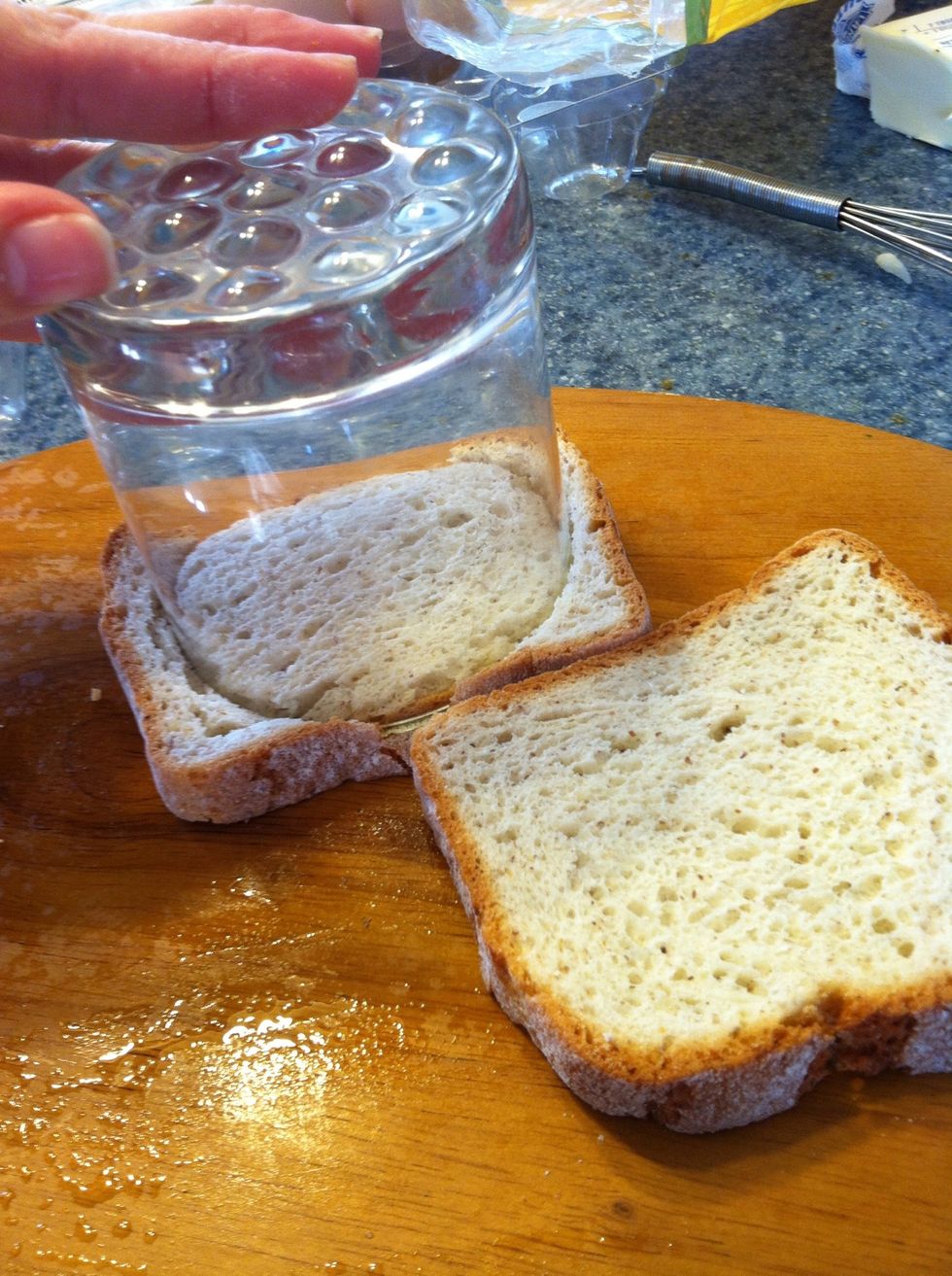 With your gluten free bread, cut out a circle for the base of your mini quiche.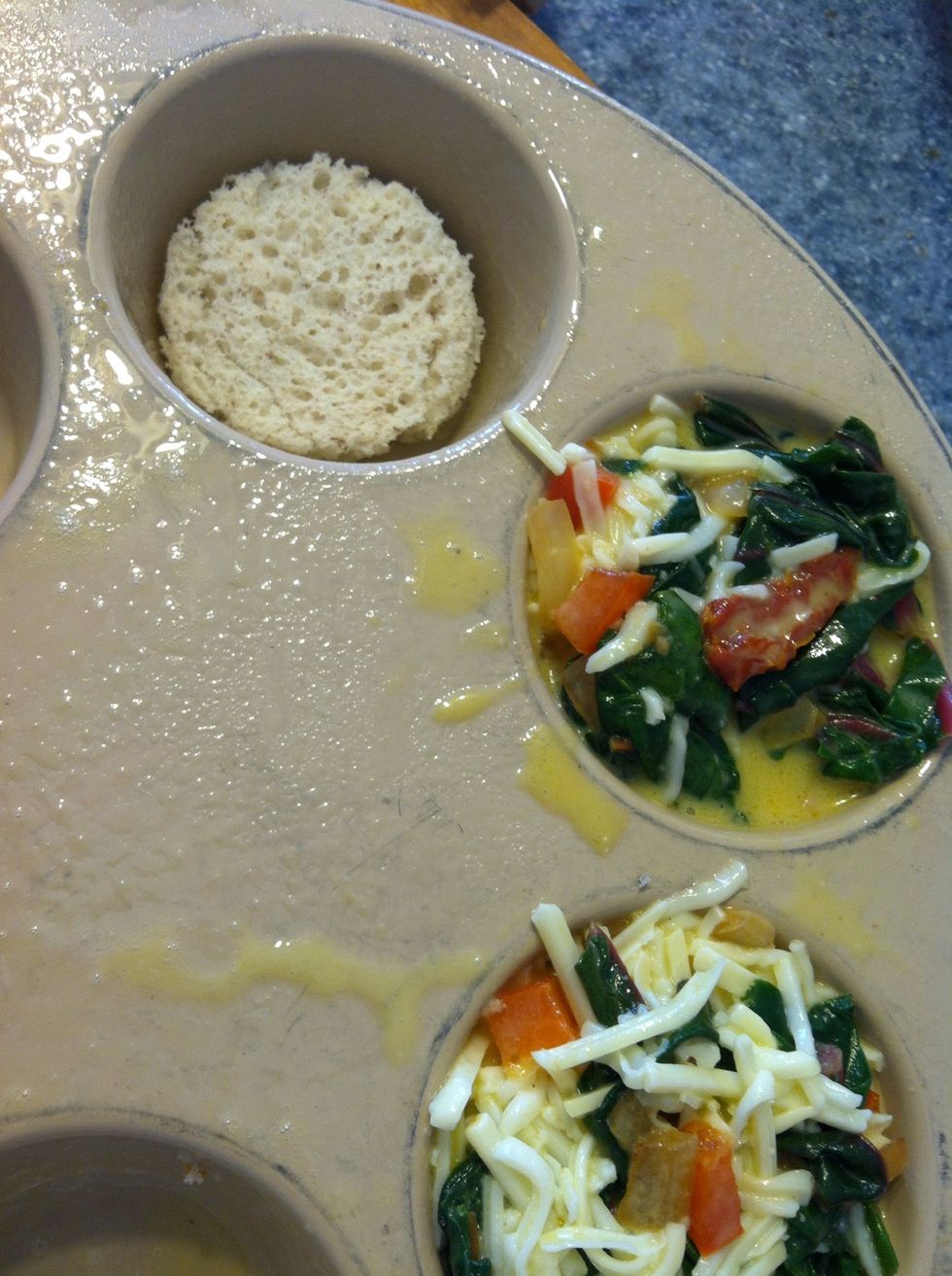 Begin to fill just barely to the top!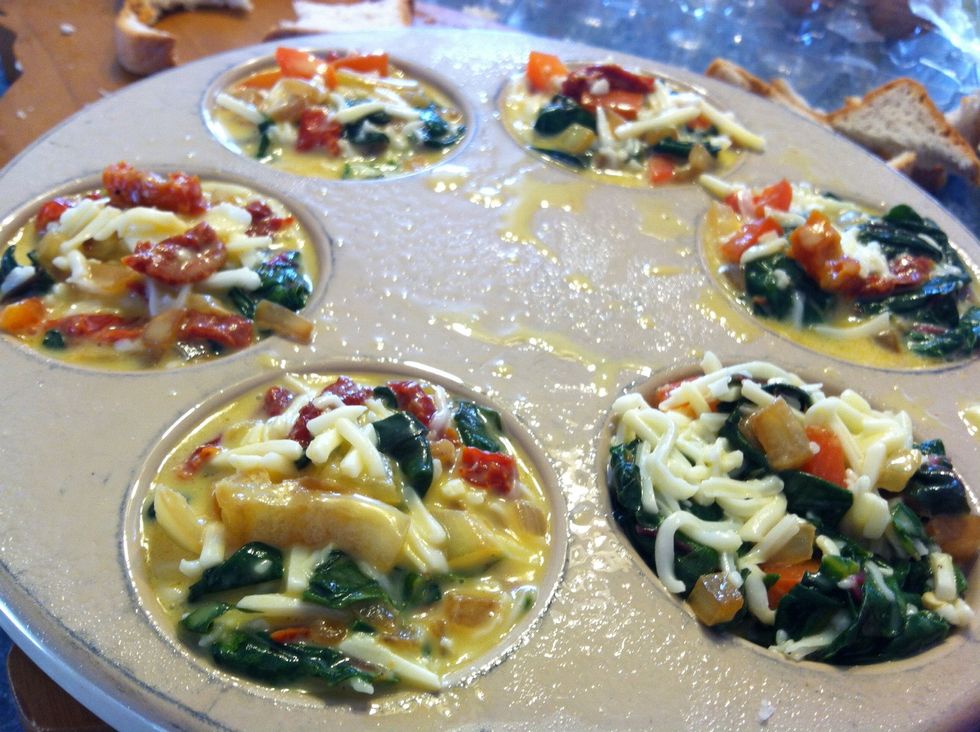 Throw in the oven for 30 min at 375 degrees-let cool before popping out!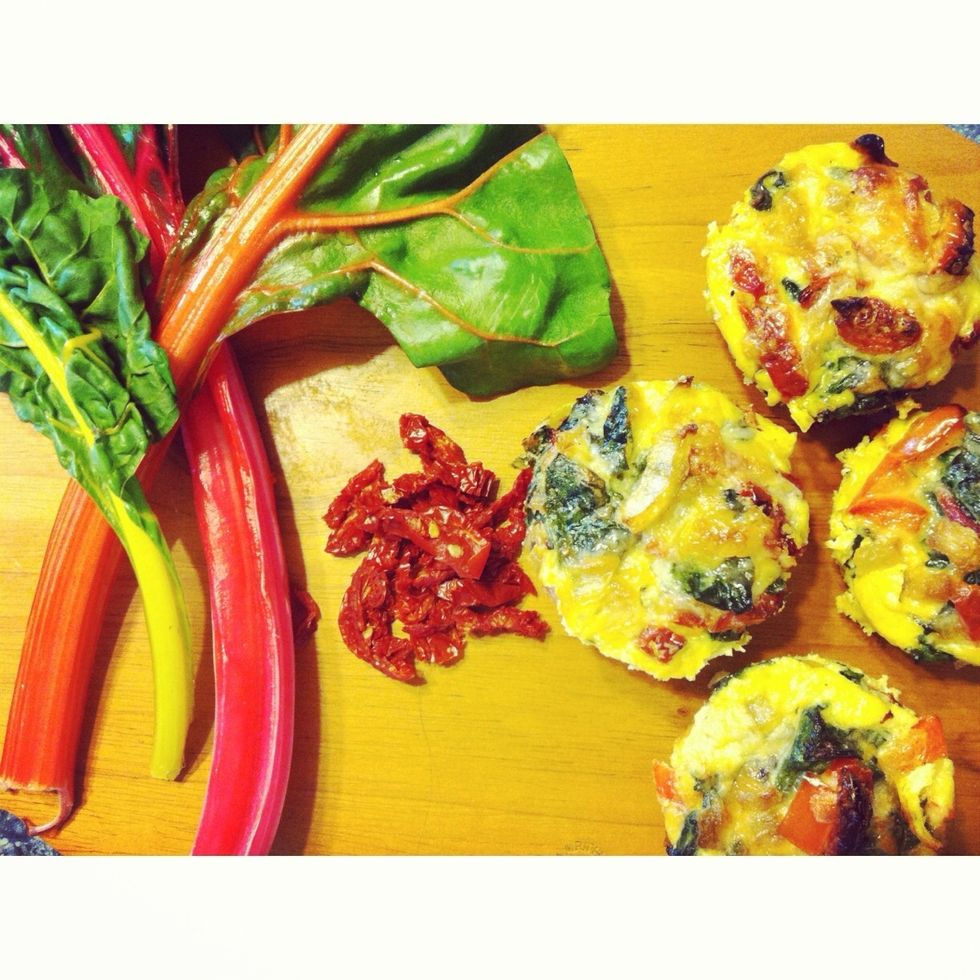 👊💫 Enjoy!
2.0Tbsp Butter
2.0 Garlic cloves
1.0bnch Swiss chard
1.0c Sun-dried tomato
2.0Tbsp Apple cider vinegar
5 eggs
1/2c Heavy whipping cream
1/2c Mozzarella
1/8c Parmesan
3.0 UDIs gluten free bread