How to make gluten-free oven fried onion rings
Make Gluten-Free Oven Fried Onion Rings
159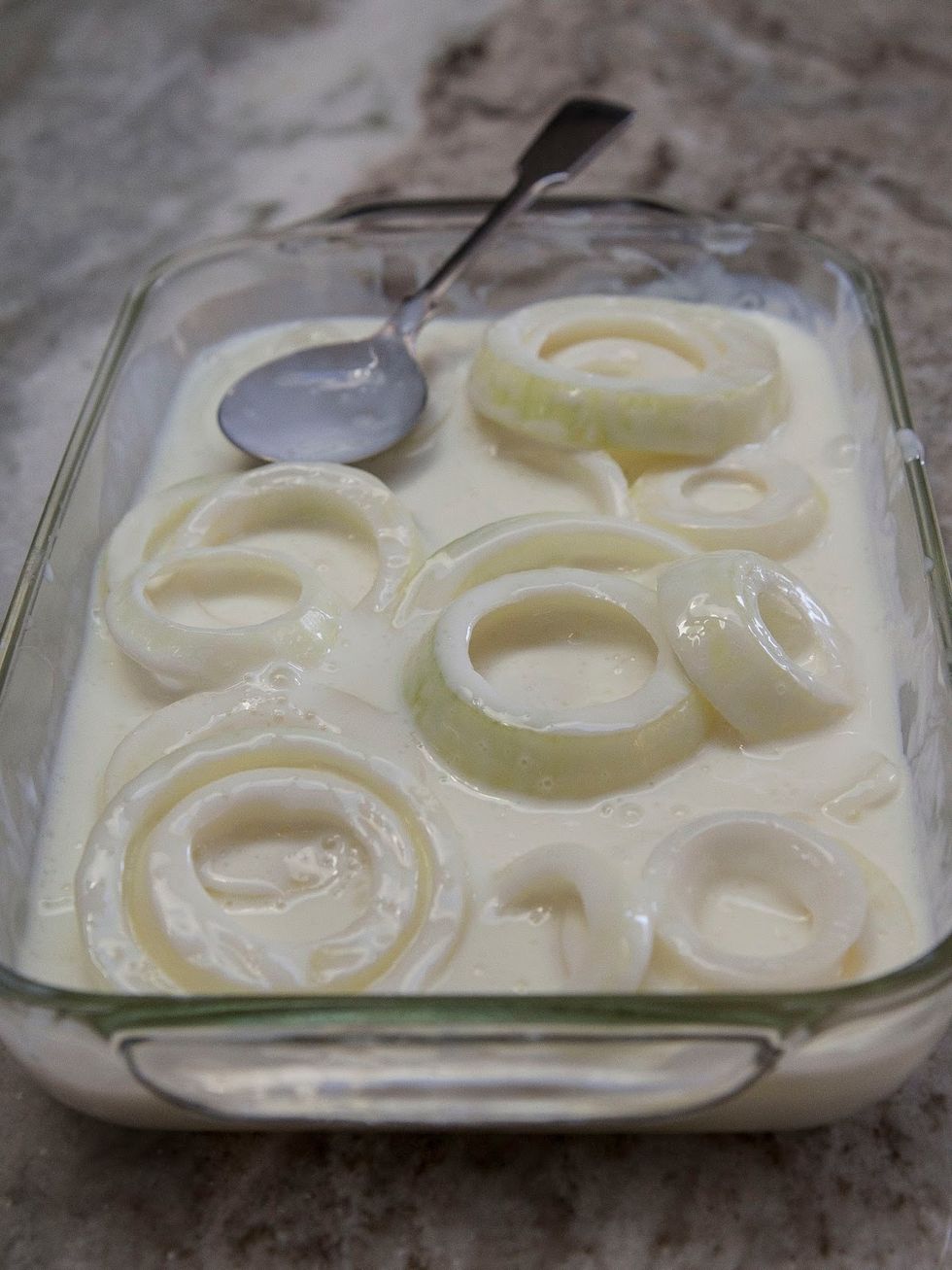 Slice onions evenly and thickly and put them into a baking dish filled with buttermilk. Put them into the fridge to chill for a few hours or overnight. The longer the better.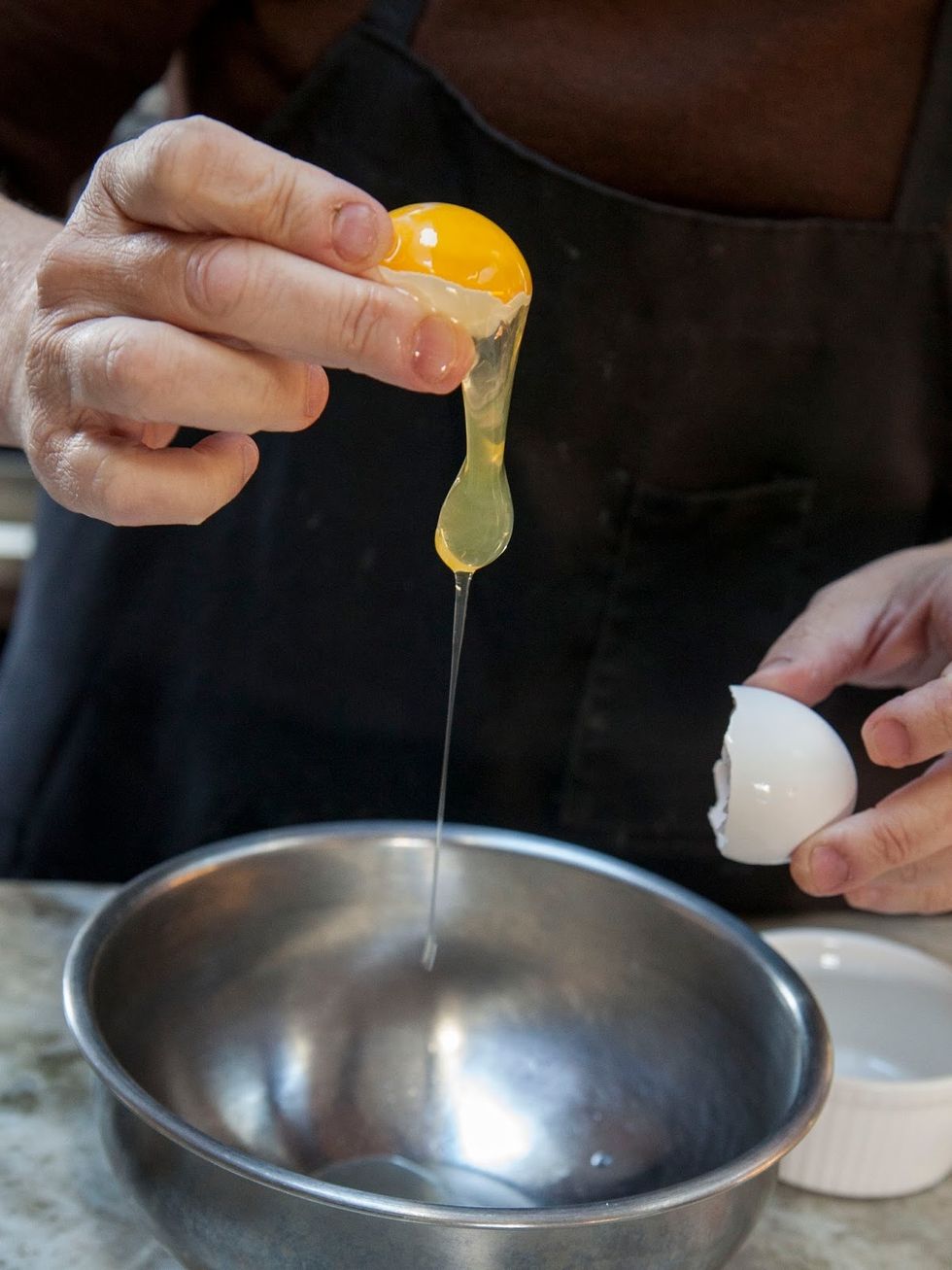 When you're ready to make your rings, preheat the oven to 425 degrees. Line a couple of cookie sheets with parchment paper or silicone mats. Separate 4 egg whites. Lightly beat. set aside.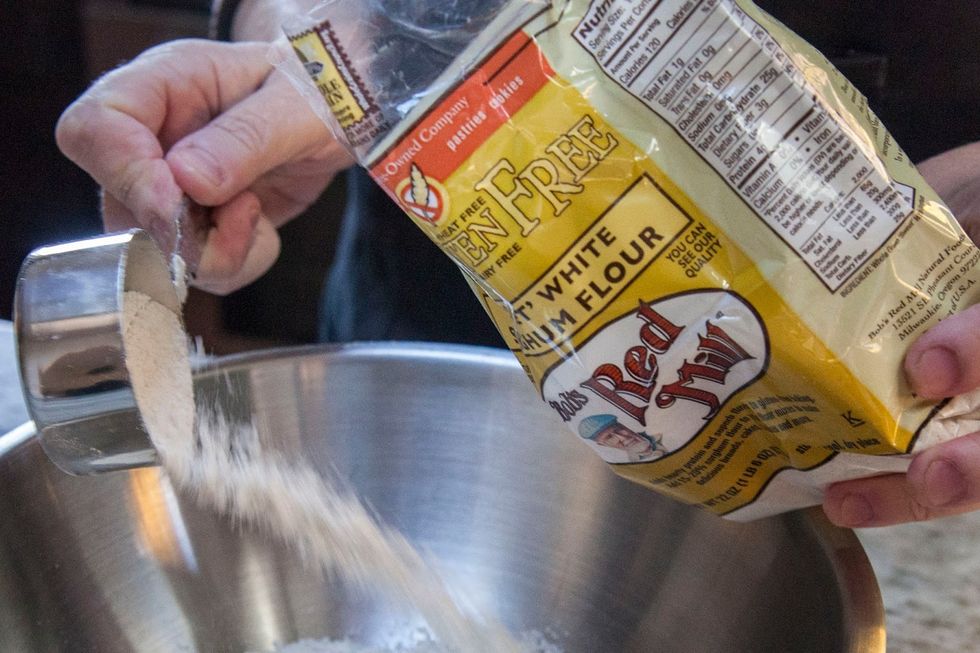 In another bowl mix together the sorghum flour...
...and the corn meal.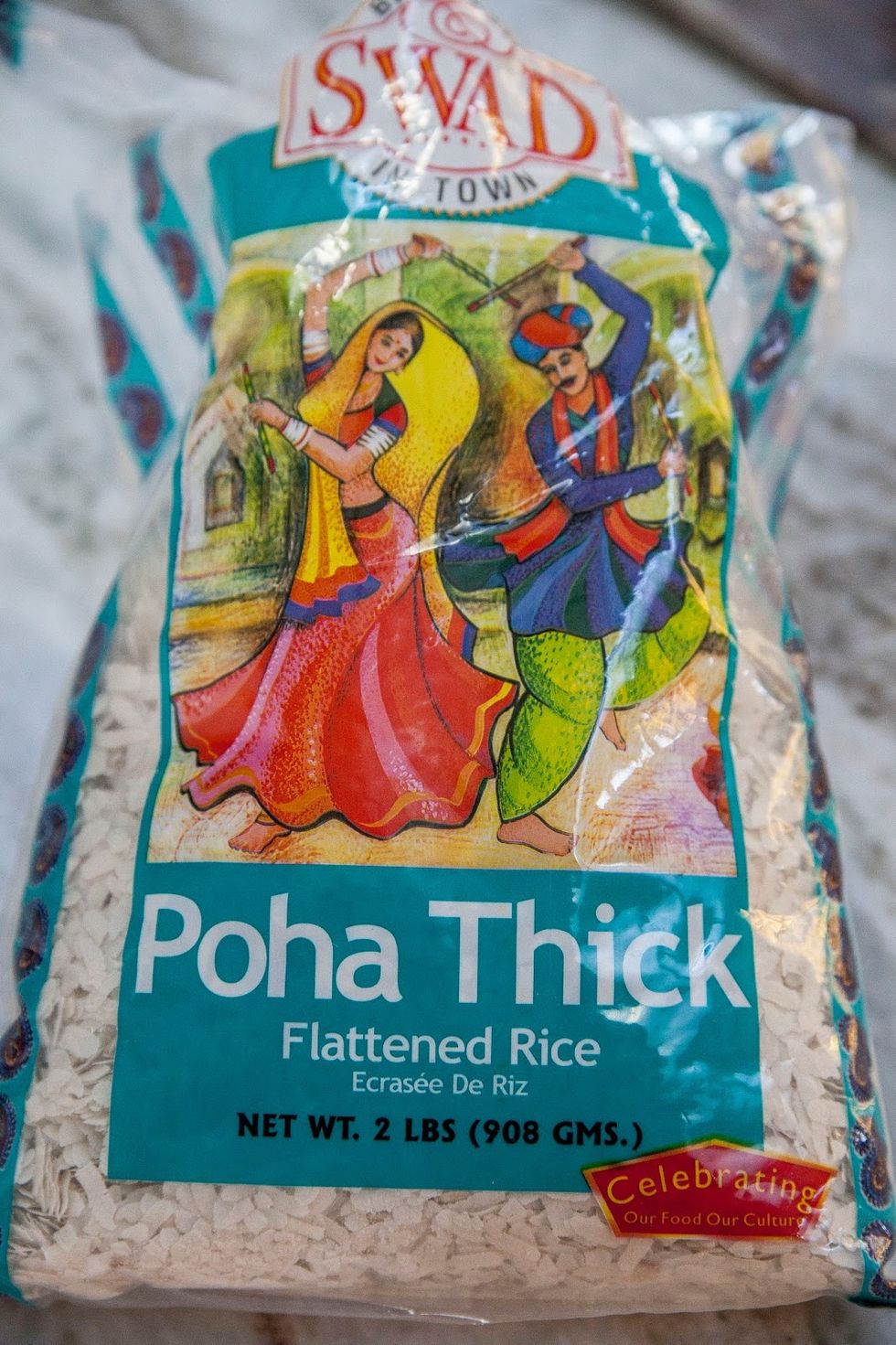 Take 1 cup of poha.
What's Poha You ask and how do I get it?? It's the Indian version of panko crumbs. Made of rice so it's naturally gluten free. Buy it at Indian markets or on Amazon.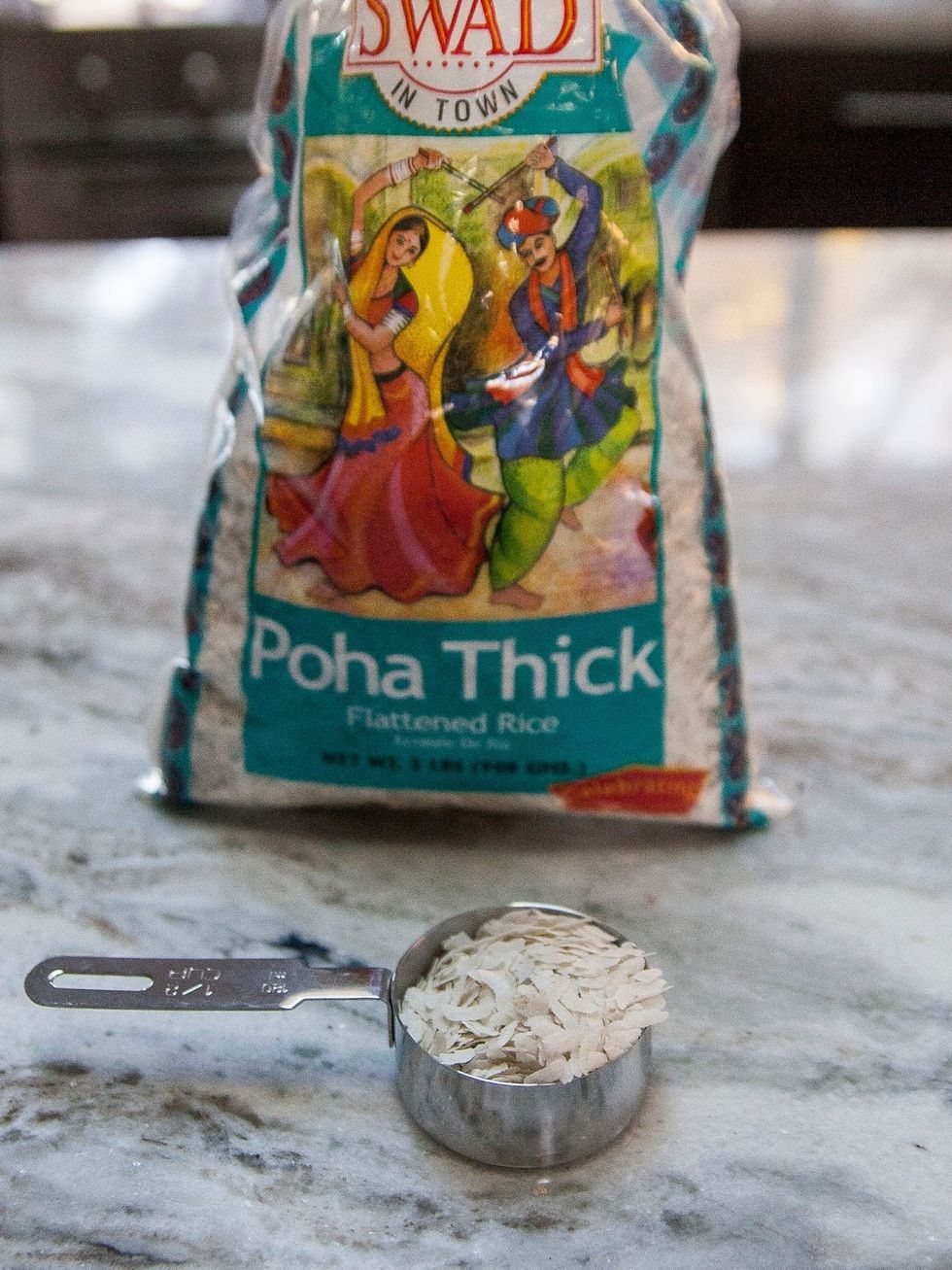 Take 1 cup of poha.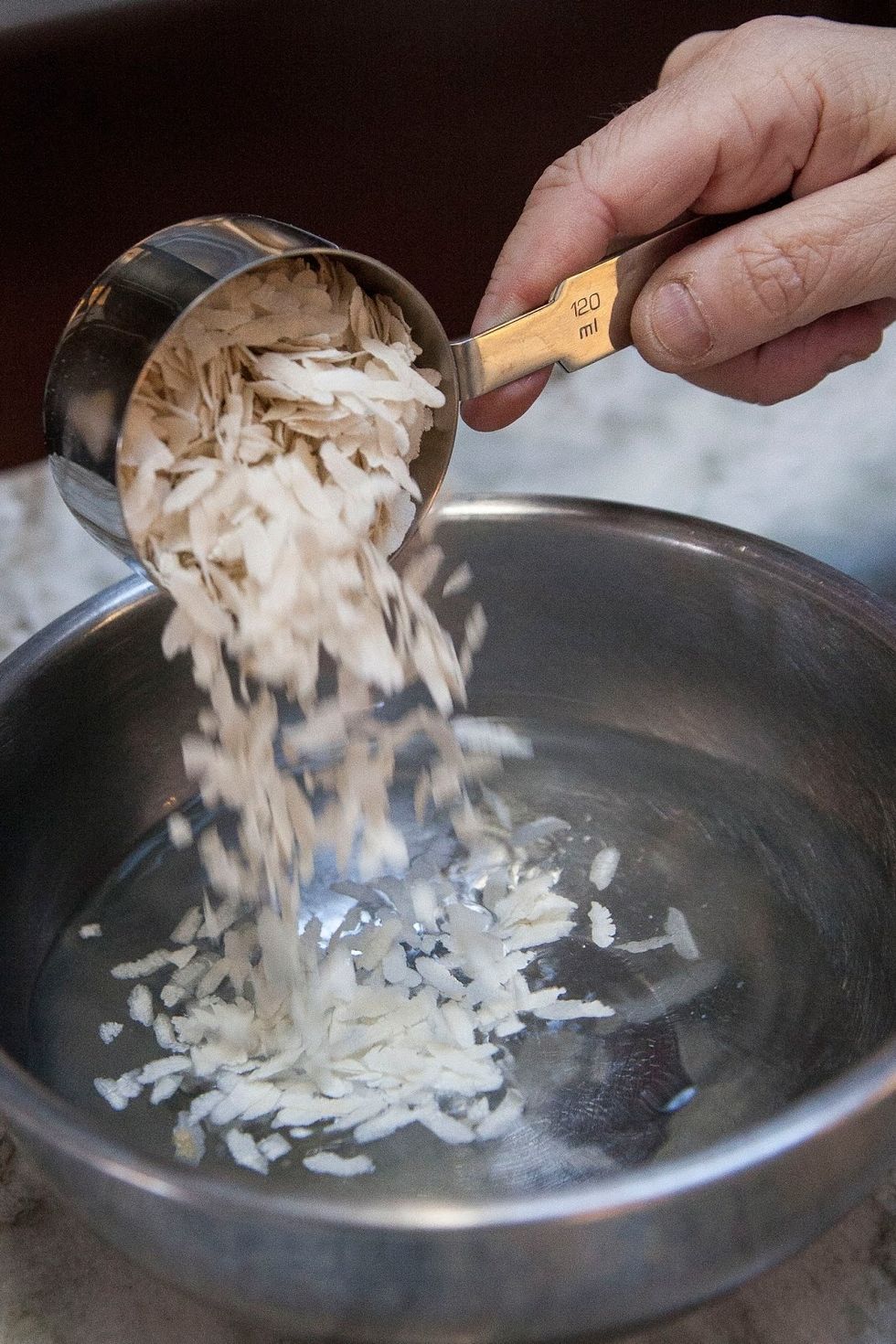 Pour it in a bit of warm water and let it soak for five minutes. This softens it up.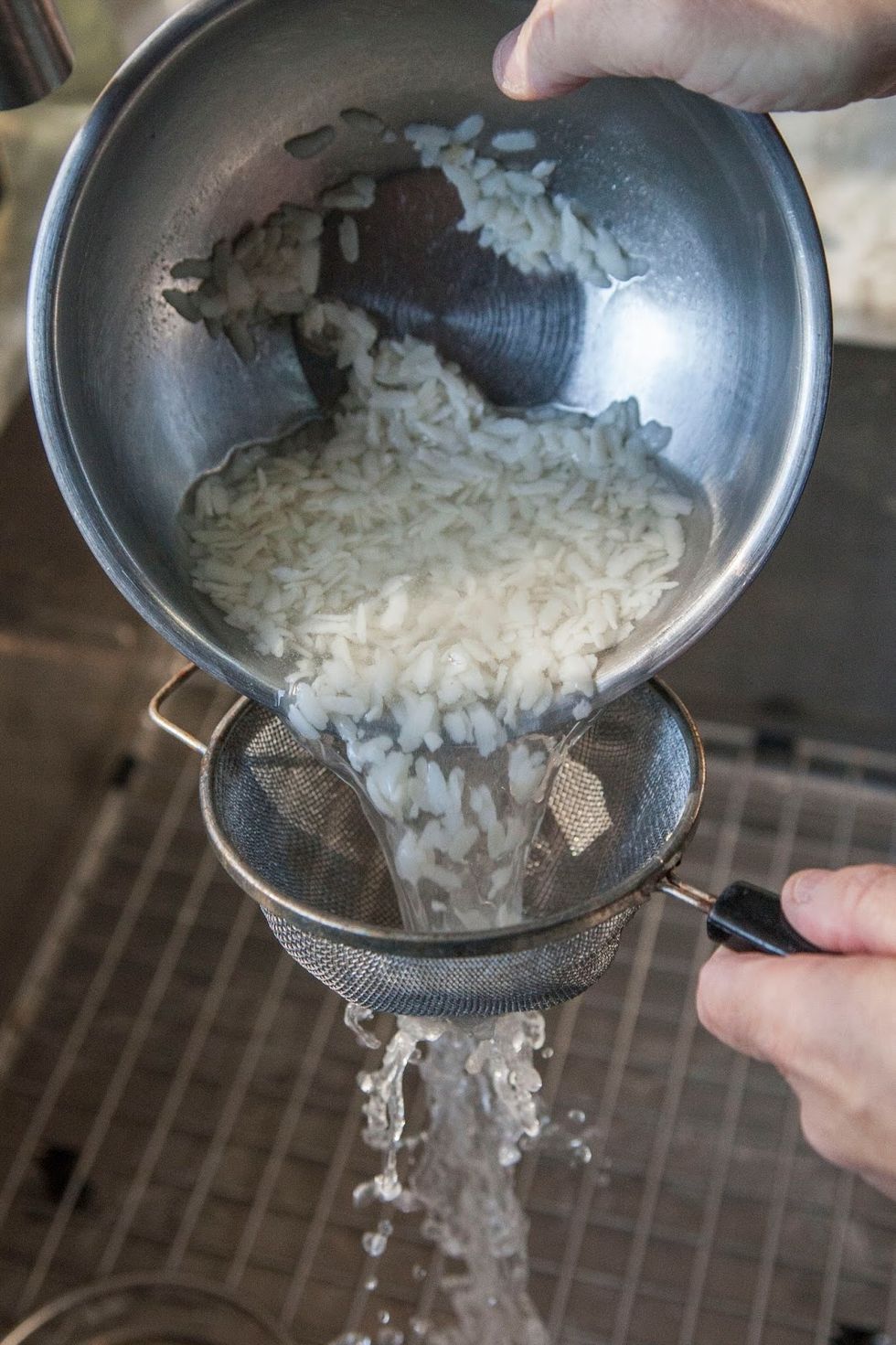 After 5 minutes drain the poha.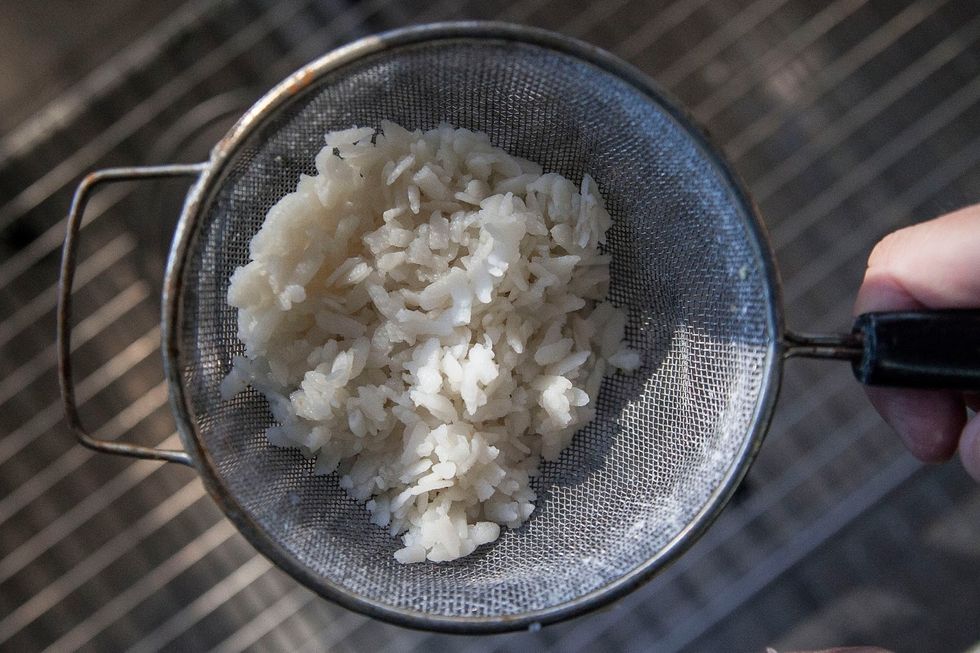 Gently press the excess water out of it.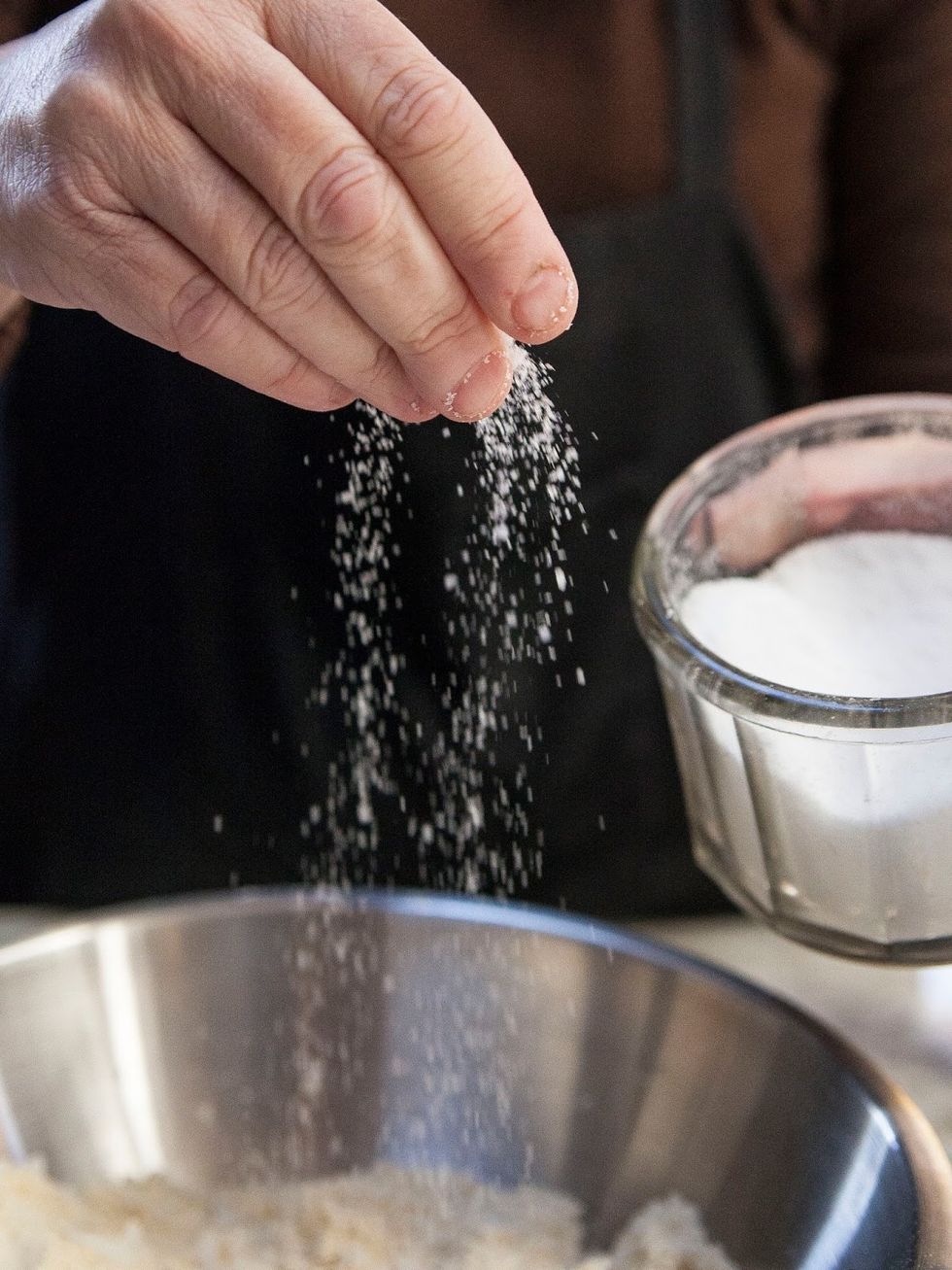 Add the drained poha to the bowl containing the sorghum and corn meal flour. Add salt...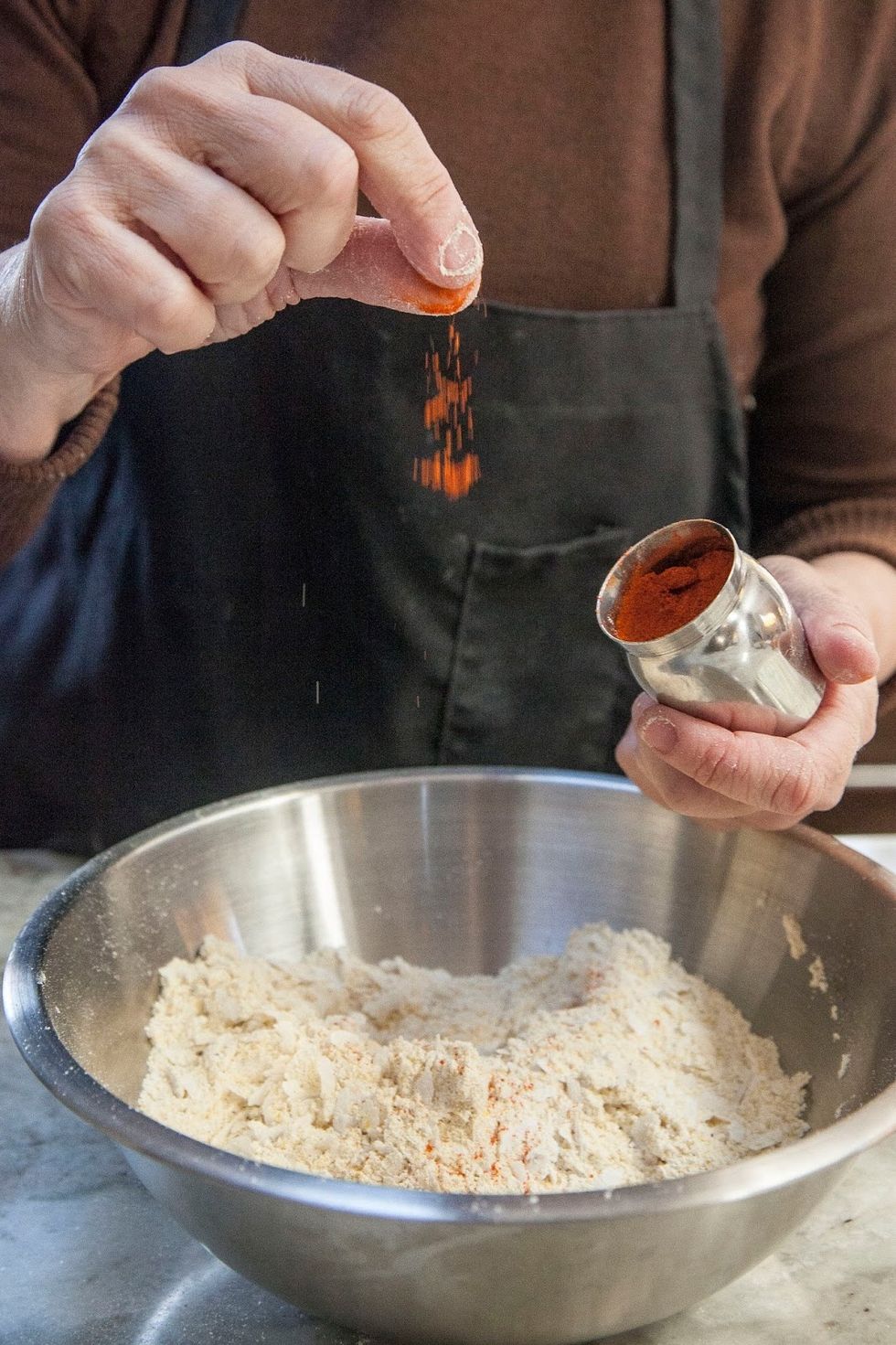 ..and seasonings to the flour poha mixture.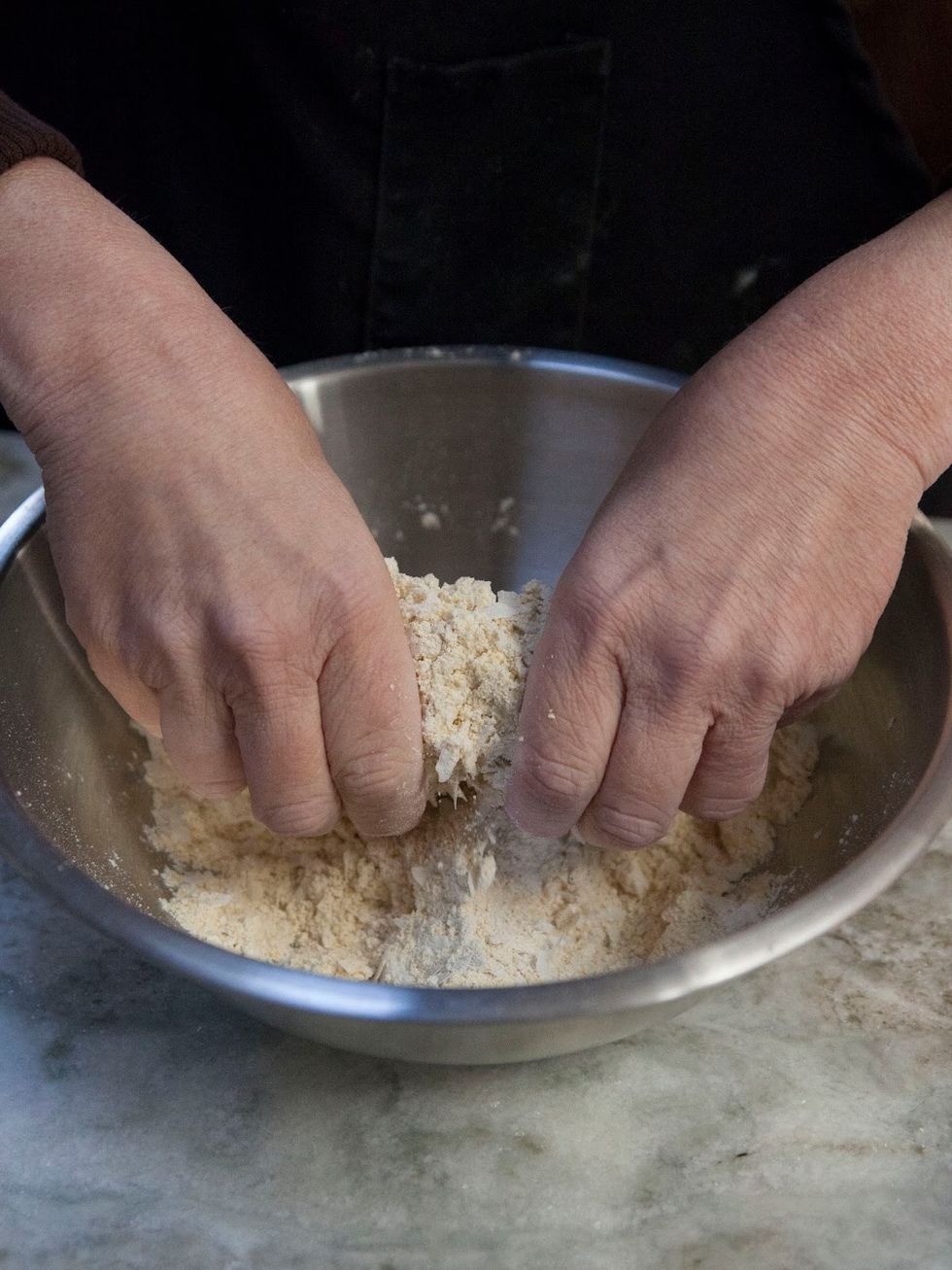 Mix the flours and poha all together.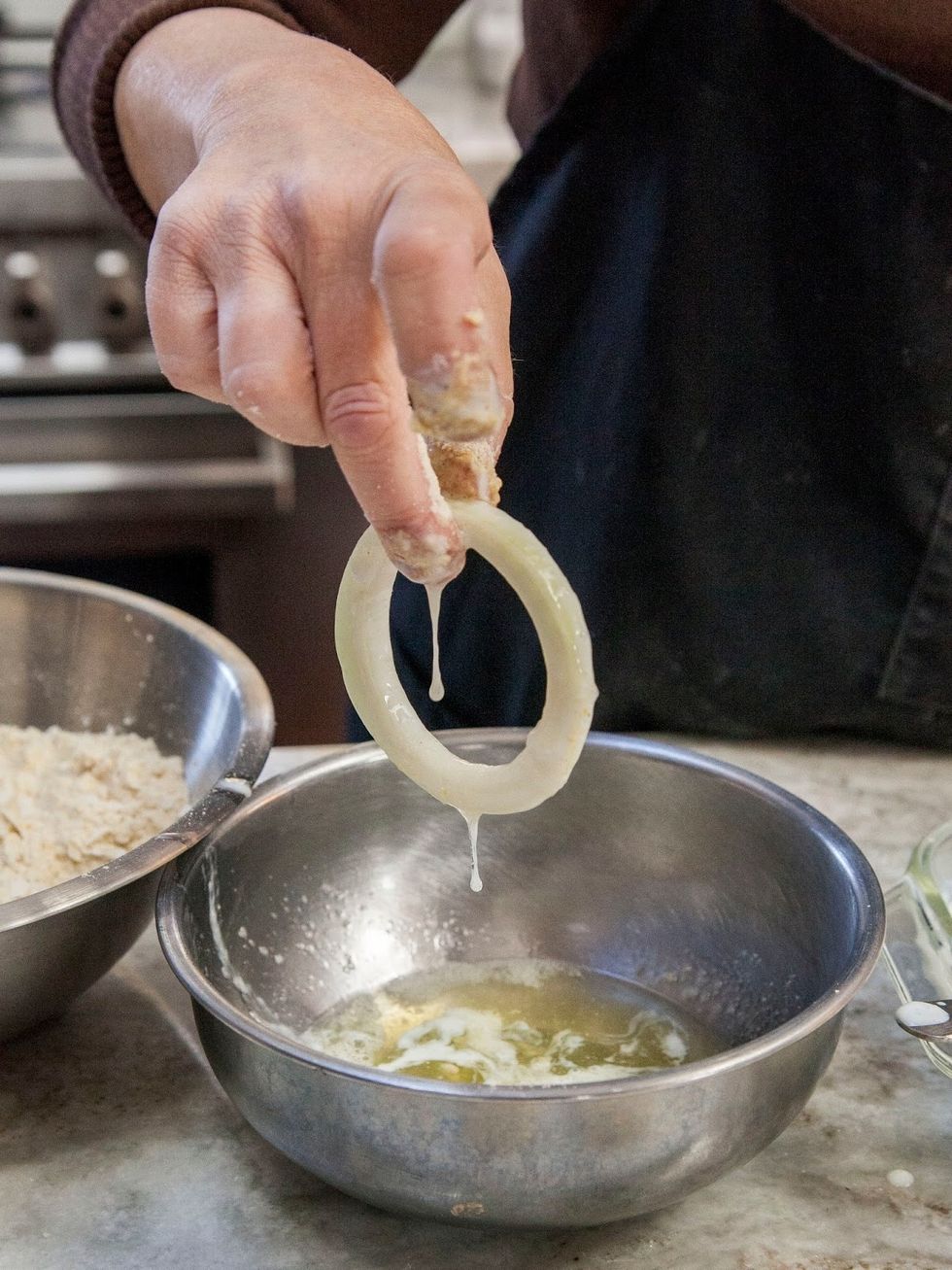 Dip your buttermilk soaked onion rings into the eggwhite.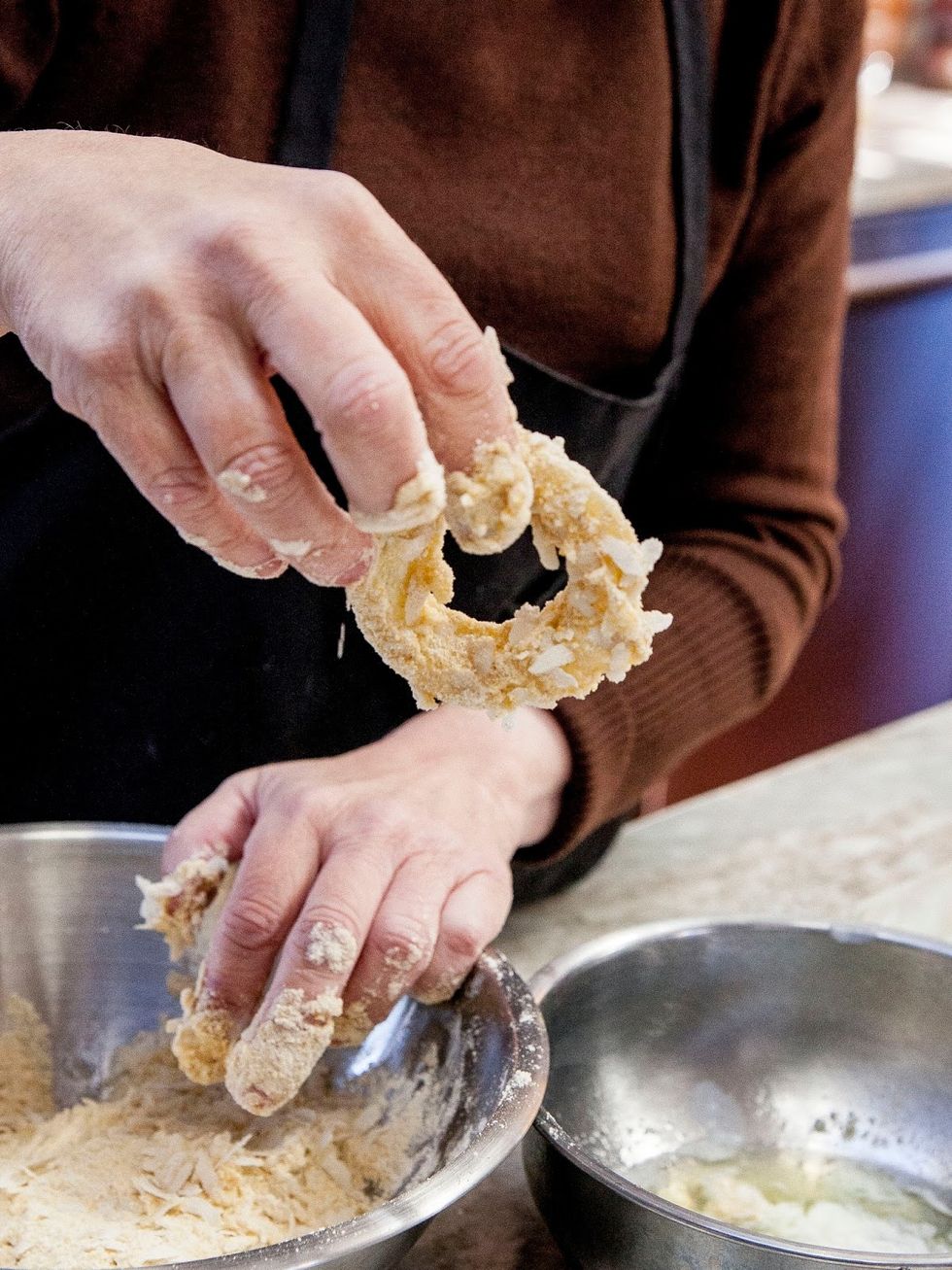 Then dip them into the flour poha mixture.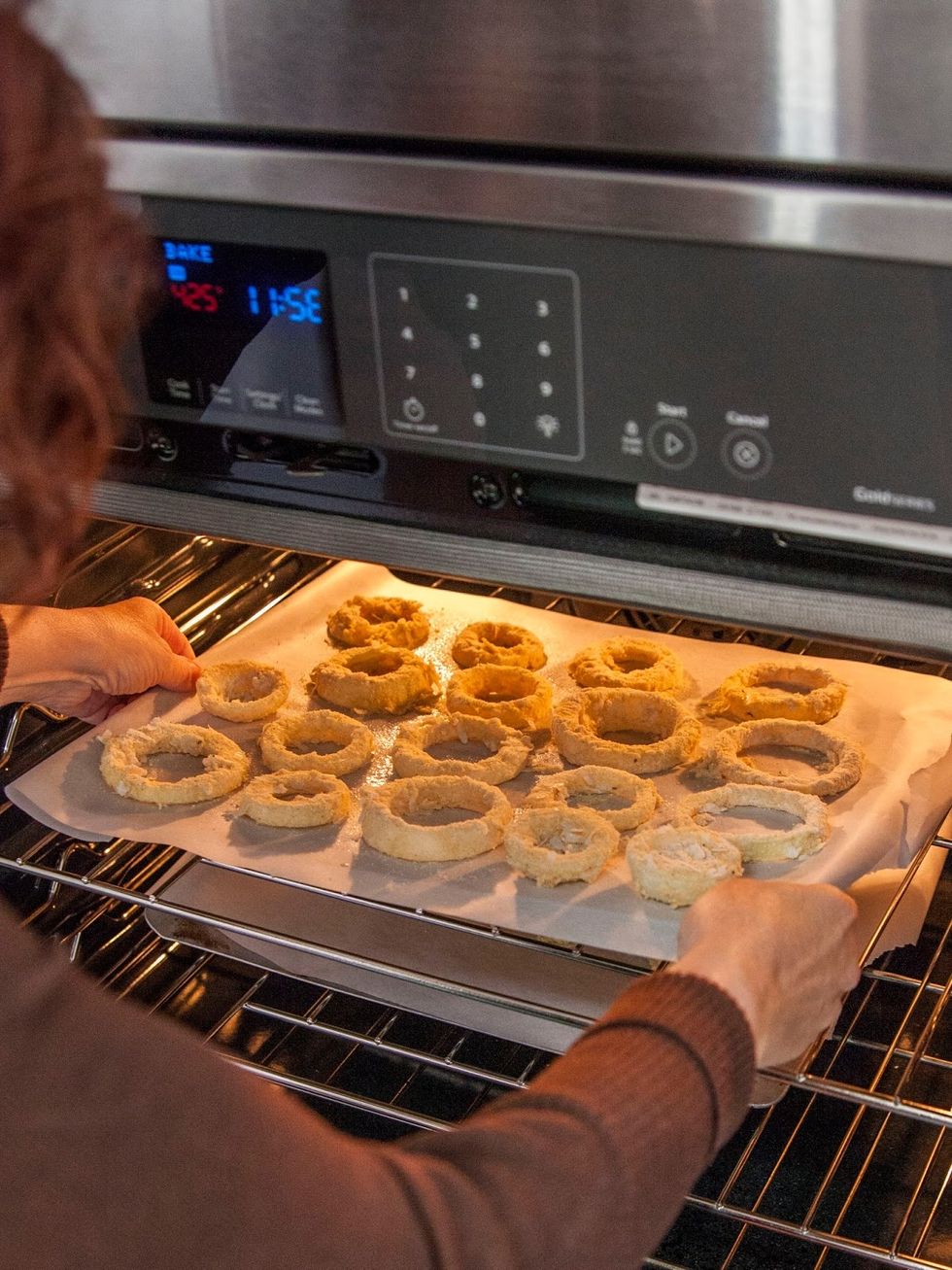 Lay them on the cookie sheets. When the rings are all ready, brush them with a bit of vegetable oil and pop them into the oven.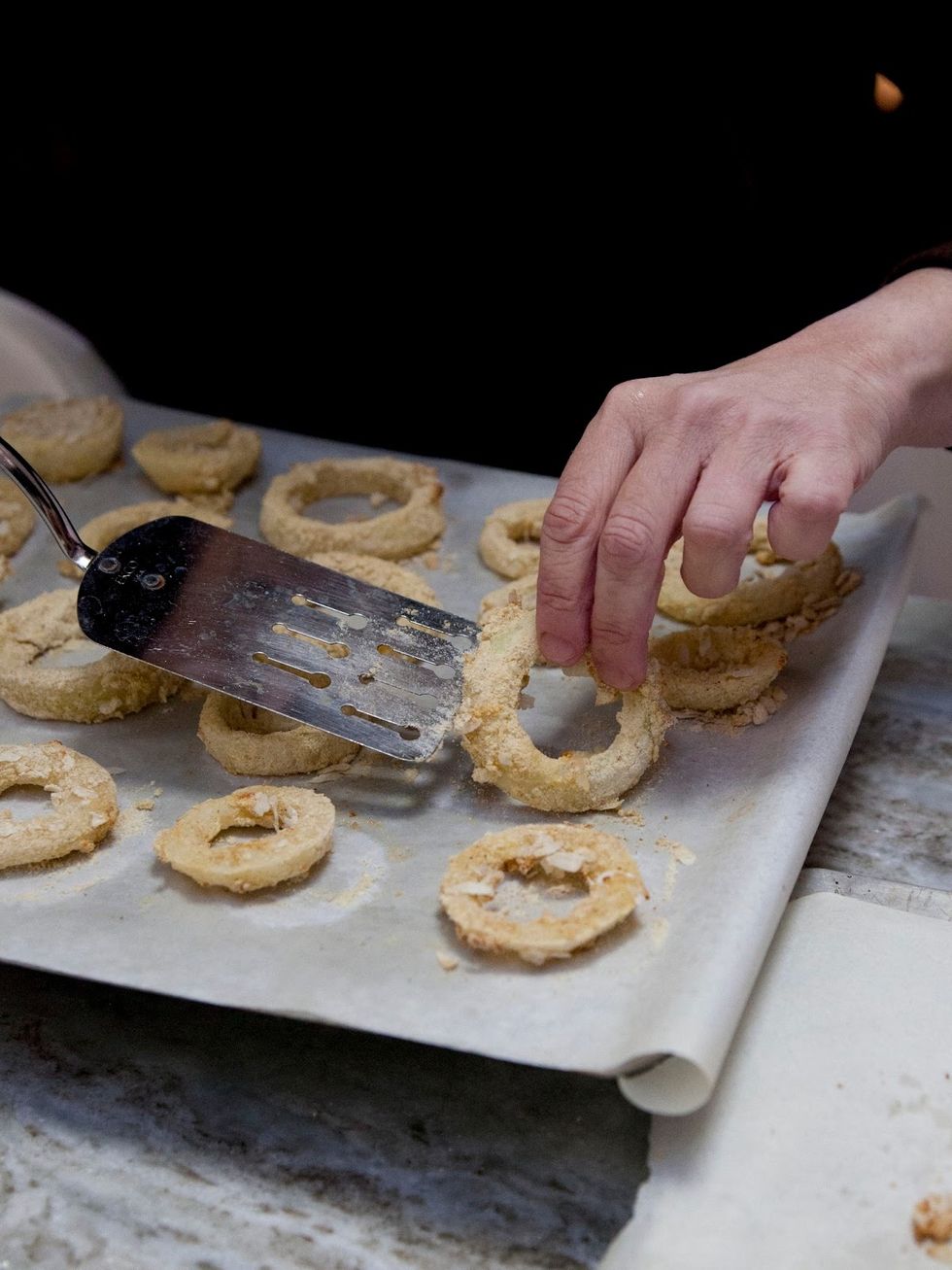 Let them bake for about 15 minutes, them take them out and flip them over and brush the other side with a bit of oil. Put them back into the oven.
Give them another 15 minutes. When they're brown and crispy, they're done! Serve them up and enjoy! Gluten free and guilt free!
2.0 Large onions cut into thick rings
1.0qt Buttermilk
4.0 Egg whites
2/3c gluten free sorghum flour
2/3c gluten free corn meal
1.0c Poha
3/4tsp salt
Pepper
any other seasonings you like
Kathy Gori
Screenwriter, long time Indian cook, lover of Indian foods, Saturday morning Cartoon voice. For more recipes visit my website www.thecolorsofindiancooking.com