Ever read the ingredients on the back of a granola bar or protein bar? How many ingredients in it that u are familiar with? Try this easy to make super healthy, funny ingredients free recipe instead!
5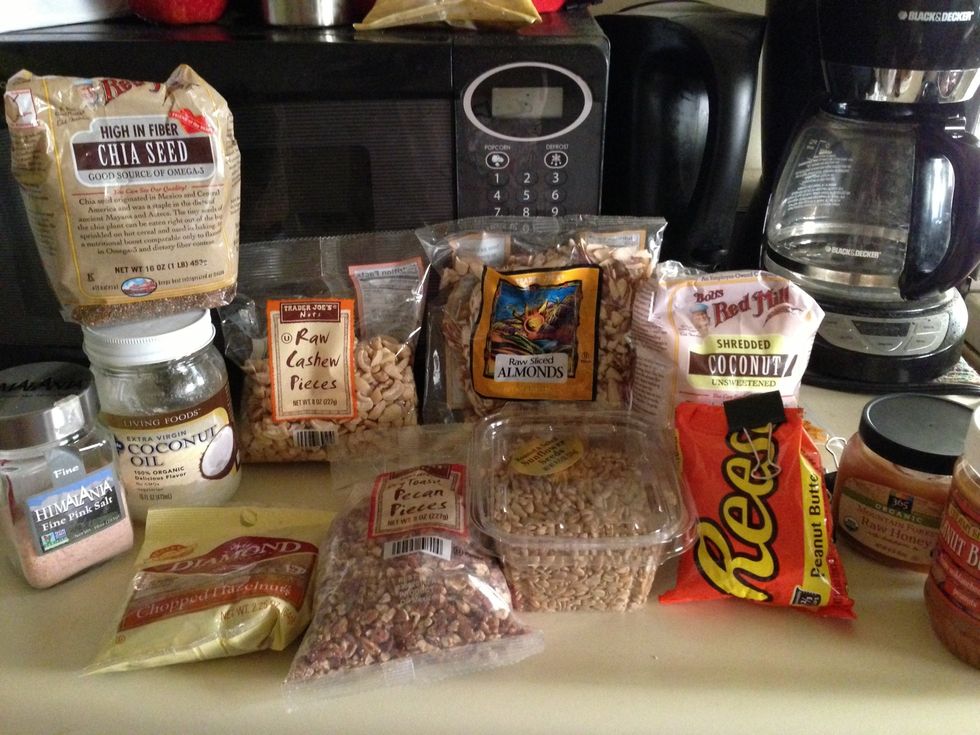 Gather ur ingredients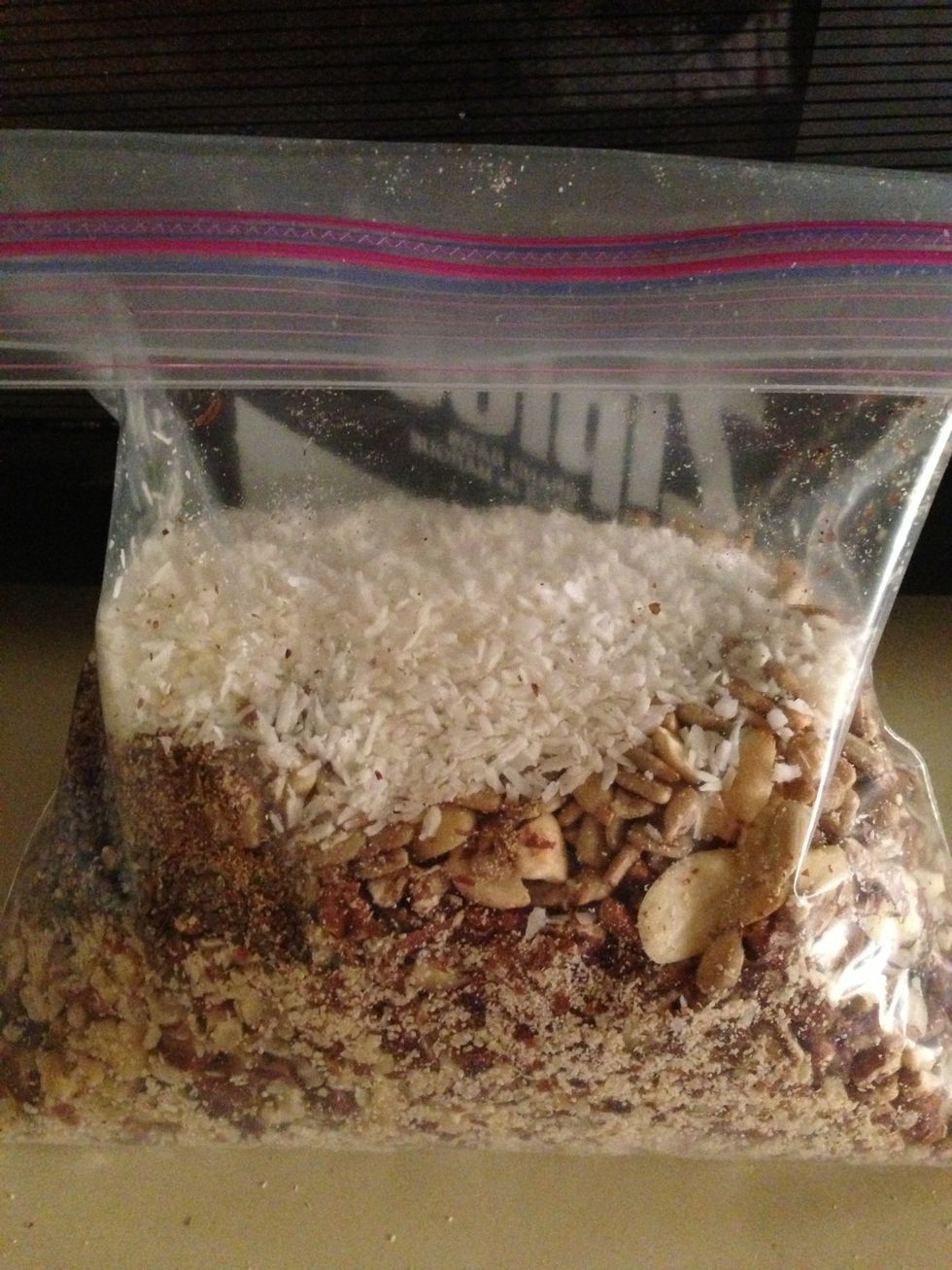 Combine all the nuts, sunflower seeds, chai seed, flaxseed, shredded coconut in a ziplock bag and use a rolling pin to crush them. You can use a processor too but I like my nuts more texture.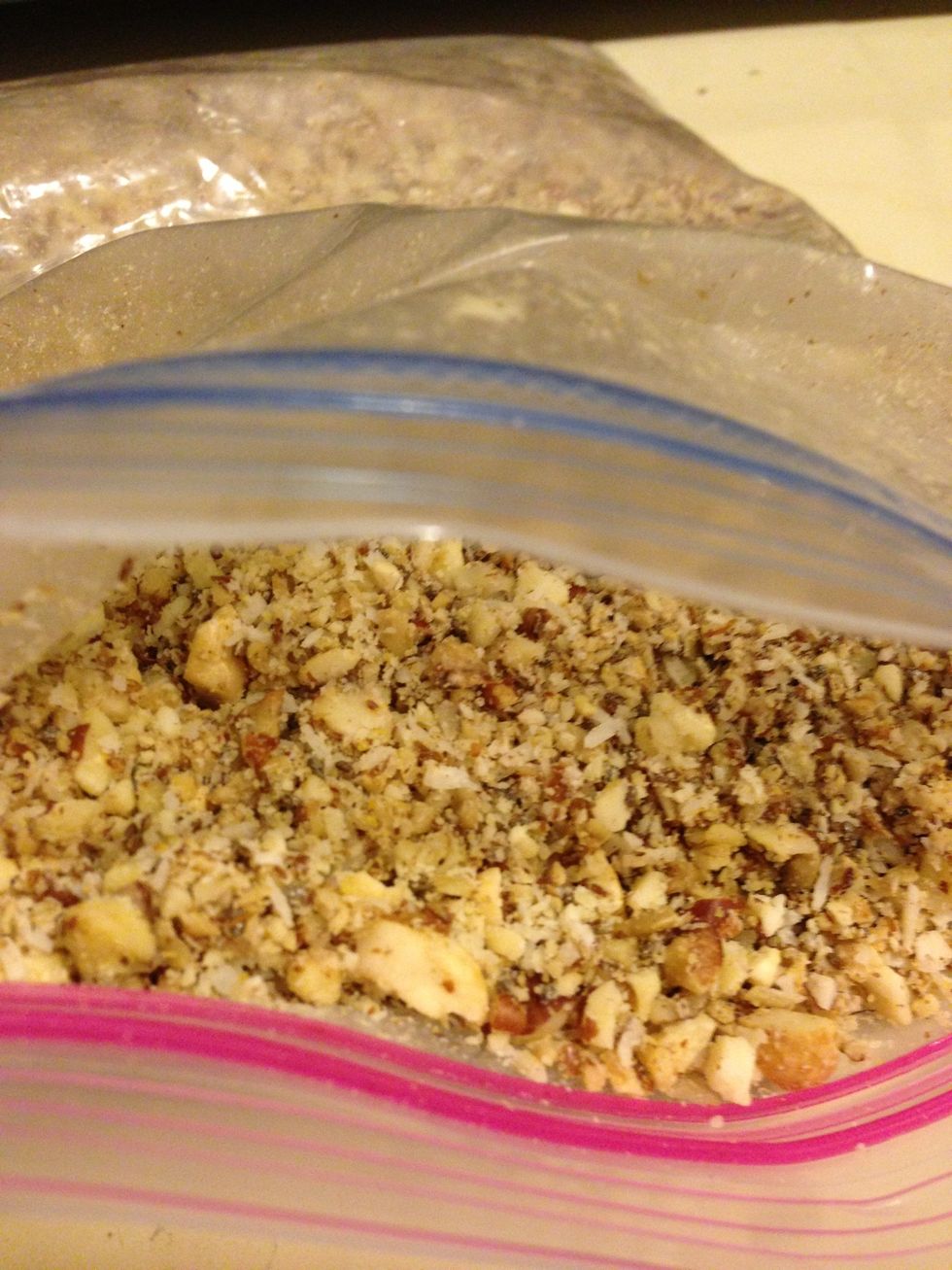 Should look like this. If using a food processor should look like coarse sand
Line a pan with parchment paper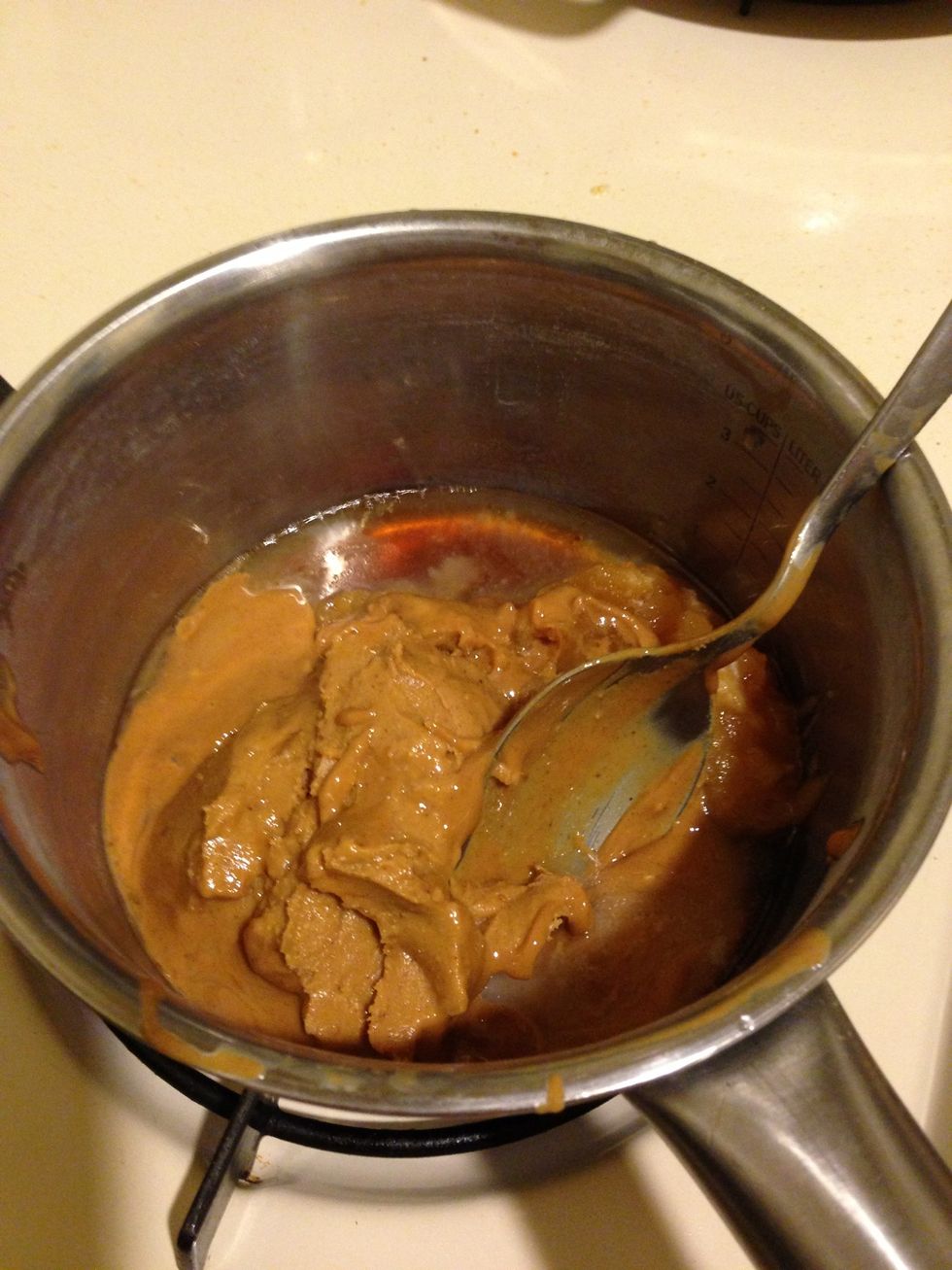 Melt the PB, honey, coconut oil, salt & vanilla in a pot on low heat for about 2-5 mins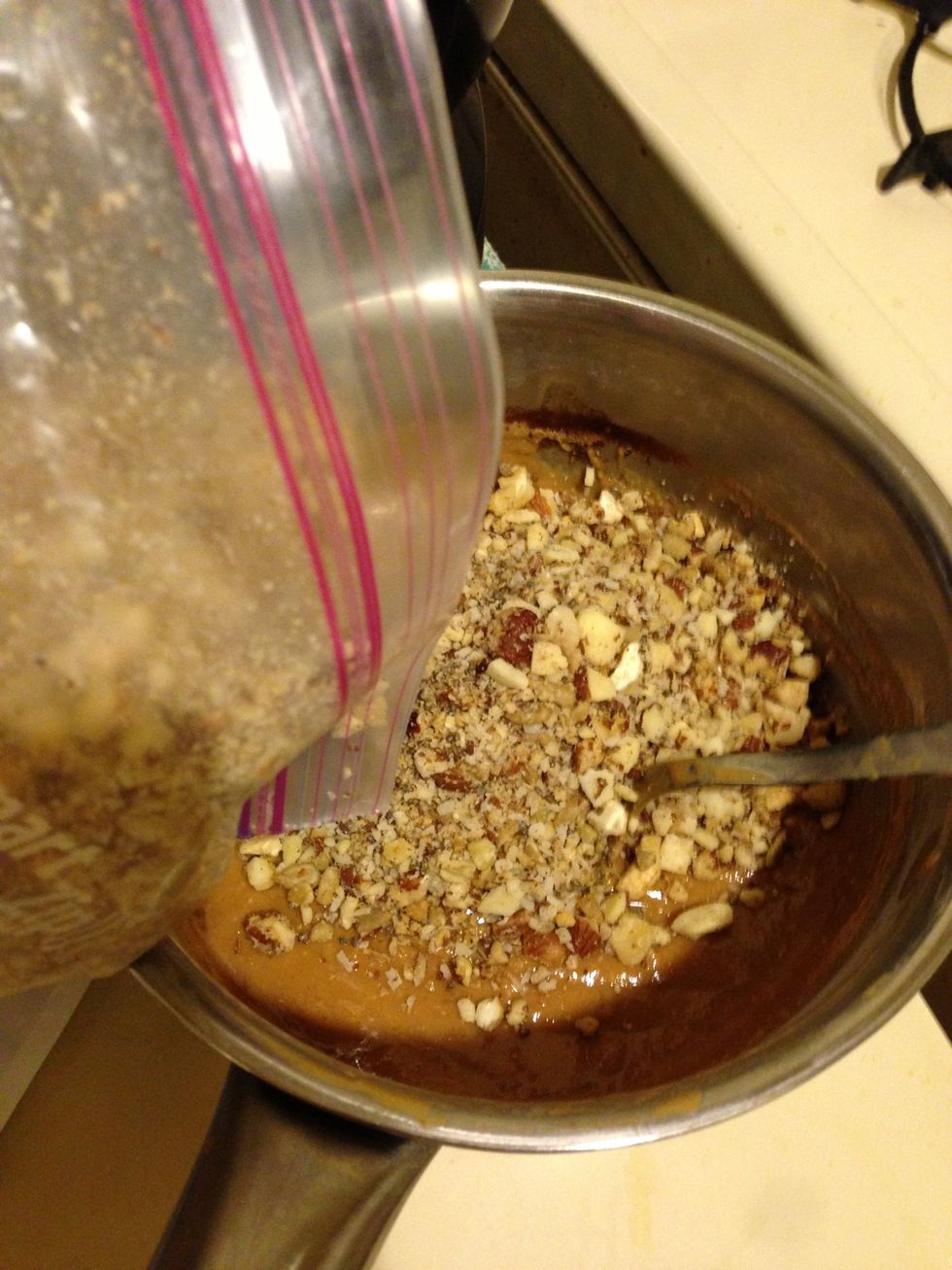 After the mixture is melted, Combine the two together and stir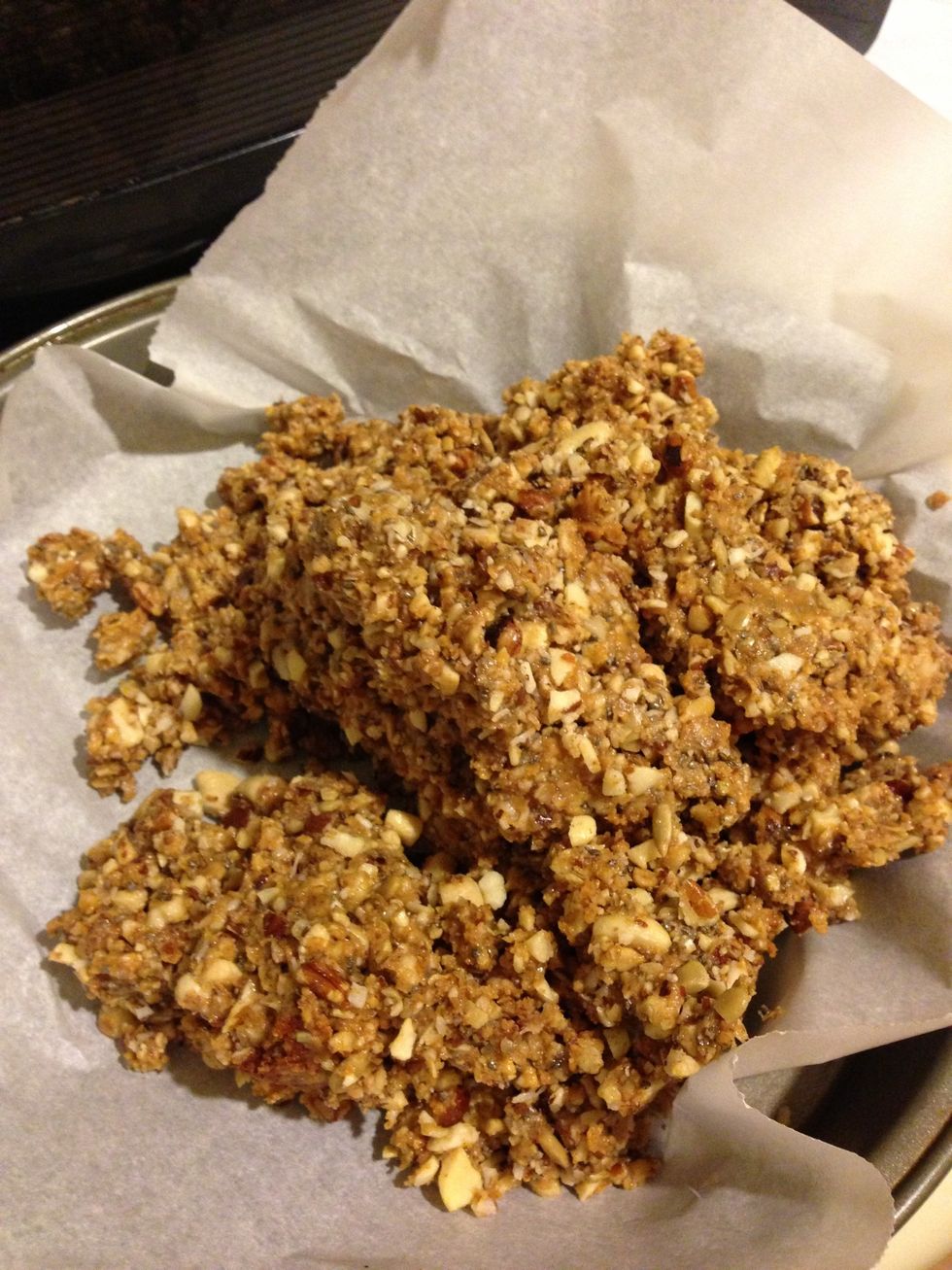 Now press them down real tight onto the pan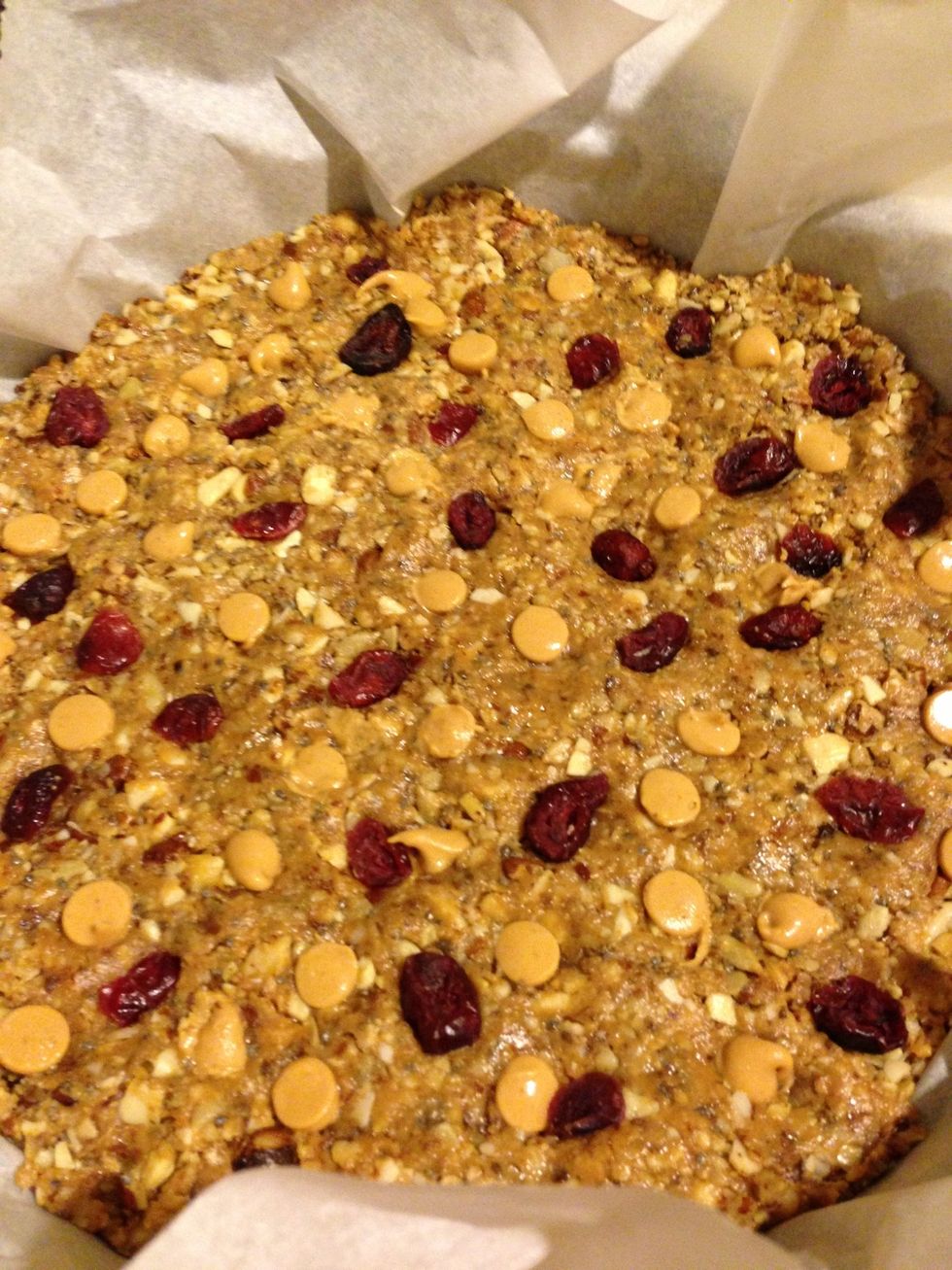 Place the PB chips & cranberries into the bar. Pop it in the freezer for 2 hours. After 2 hours in the freezer, take it out, drizzle it with melted chocolate, put it in the fride for another hour.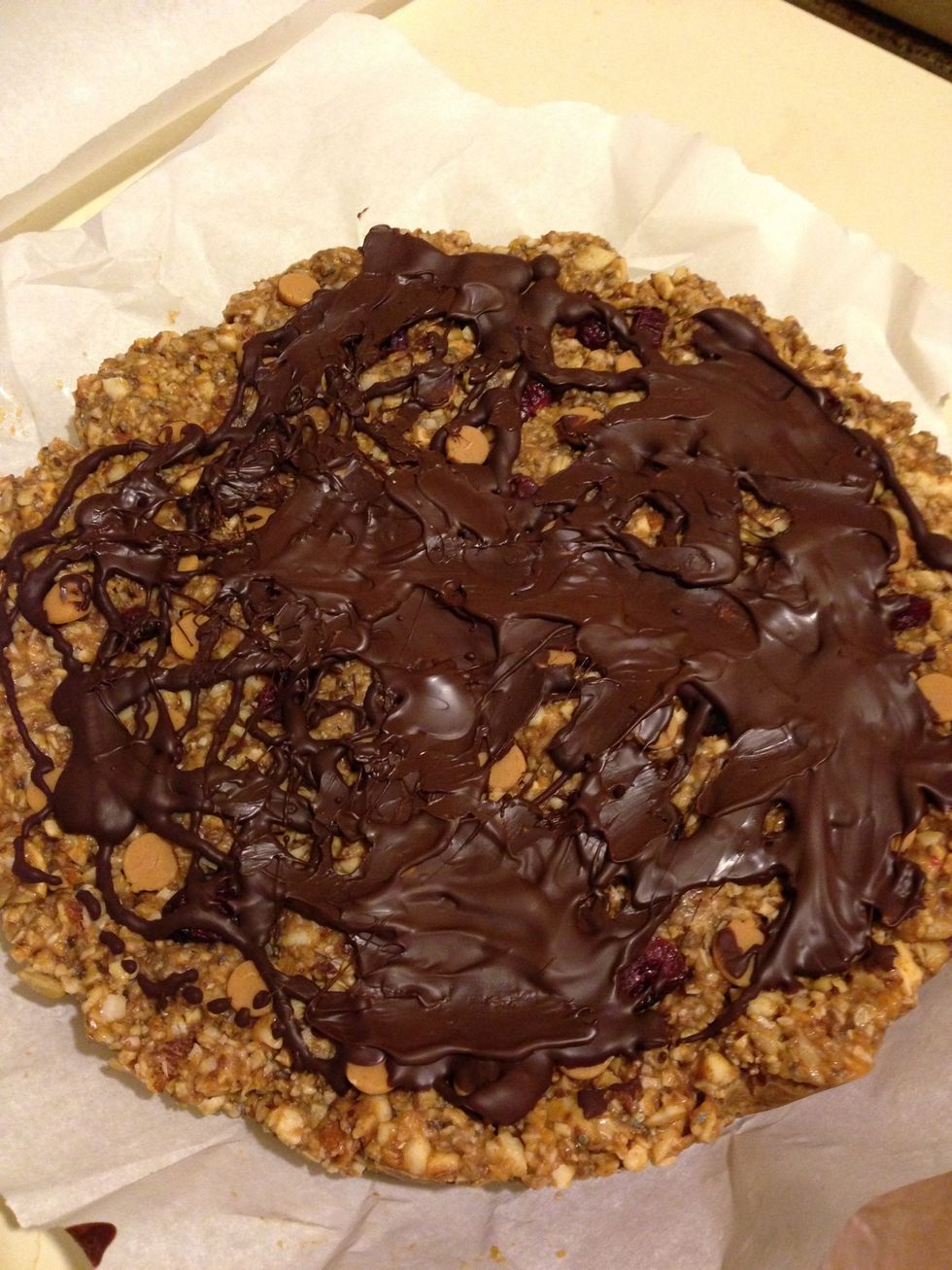 Drizzle melted chocolate onto the bar
After an hour in the fridge the chocolate is harden, take it out, cut into bars and enjoy!
2.0c Of 4 different kind of nuts
2.0Tbsp Chia seeds
2.0Tbsp Flax seed
2.0Tbsp Coconut oil
1.0tsp Vanilla
1/4c Raw honey
1/2c Unsweetened peanut butter
1/4c Sunflower seeds
1/4c Unsweetened shredded coconut
1/4c Melted dark chocolate
1/2tsp Pink salt
1/8c PB chips
1/8c Dried cranberries