How to make gluten free indian dessert laddu
These sweet treats stuffed with golden raisins and nuts are perfect with tea or coffee.
526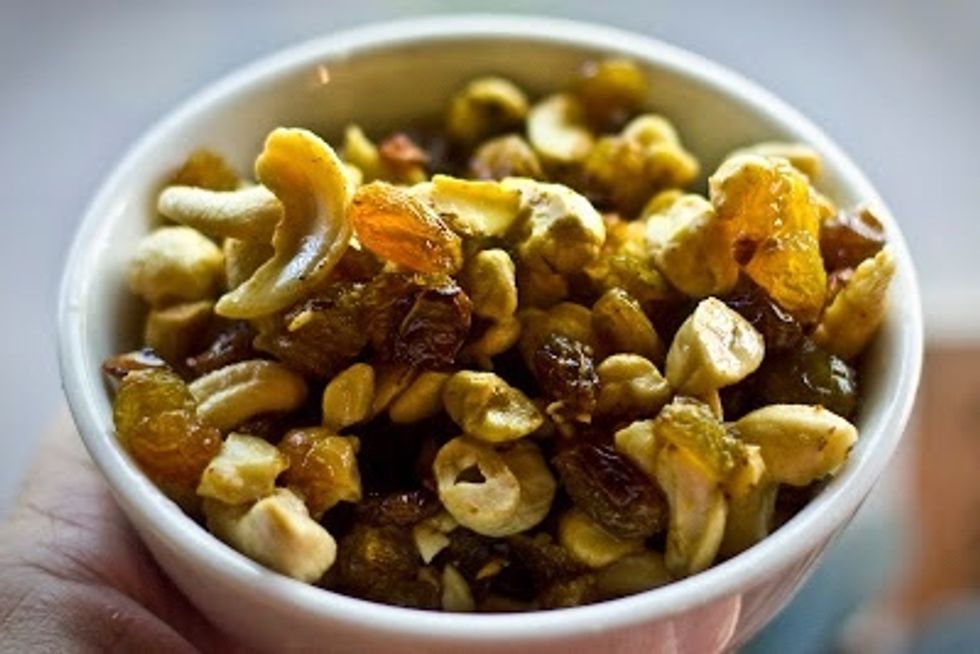 In a skillet, melt 2 Tbs of butter and fry: 2 Tbs of chopped cashews, 2 Tbs of sultana raisins. When the raisins get plump and the nuts start to darken, take them off the flame and set them aside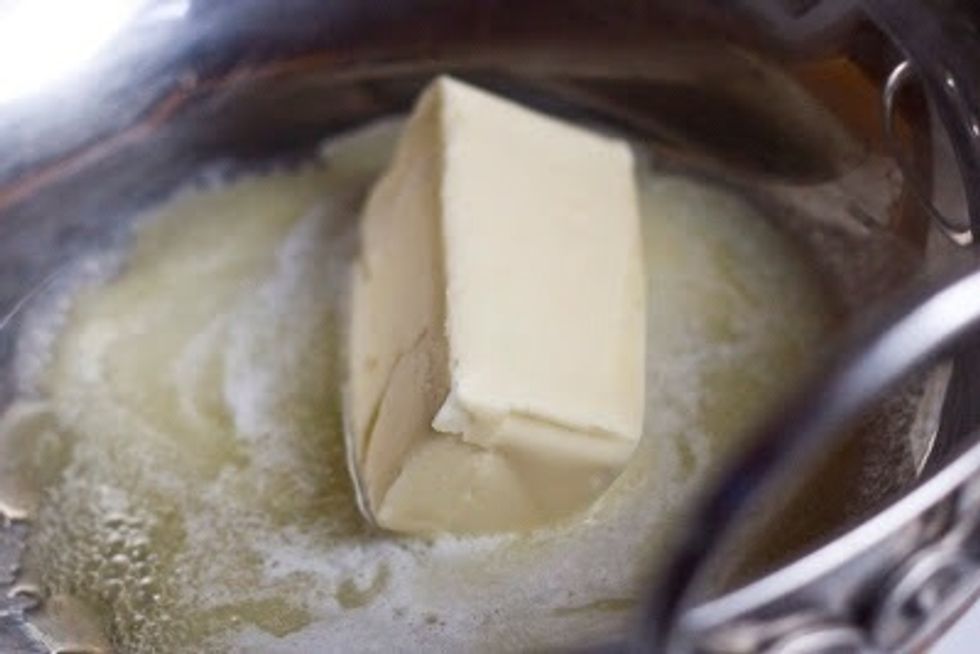 In a skillet, heat 1/2 cup of unsalted butter (1 stick) until it foams and clarifies.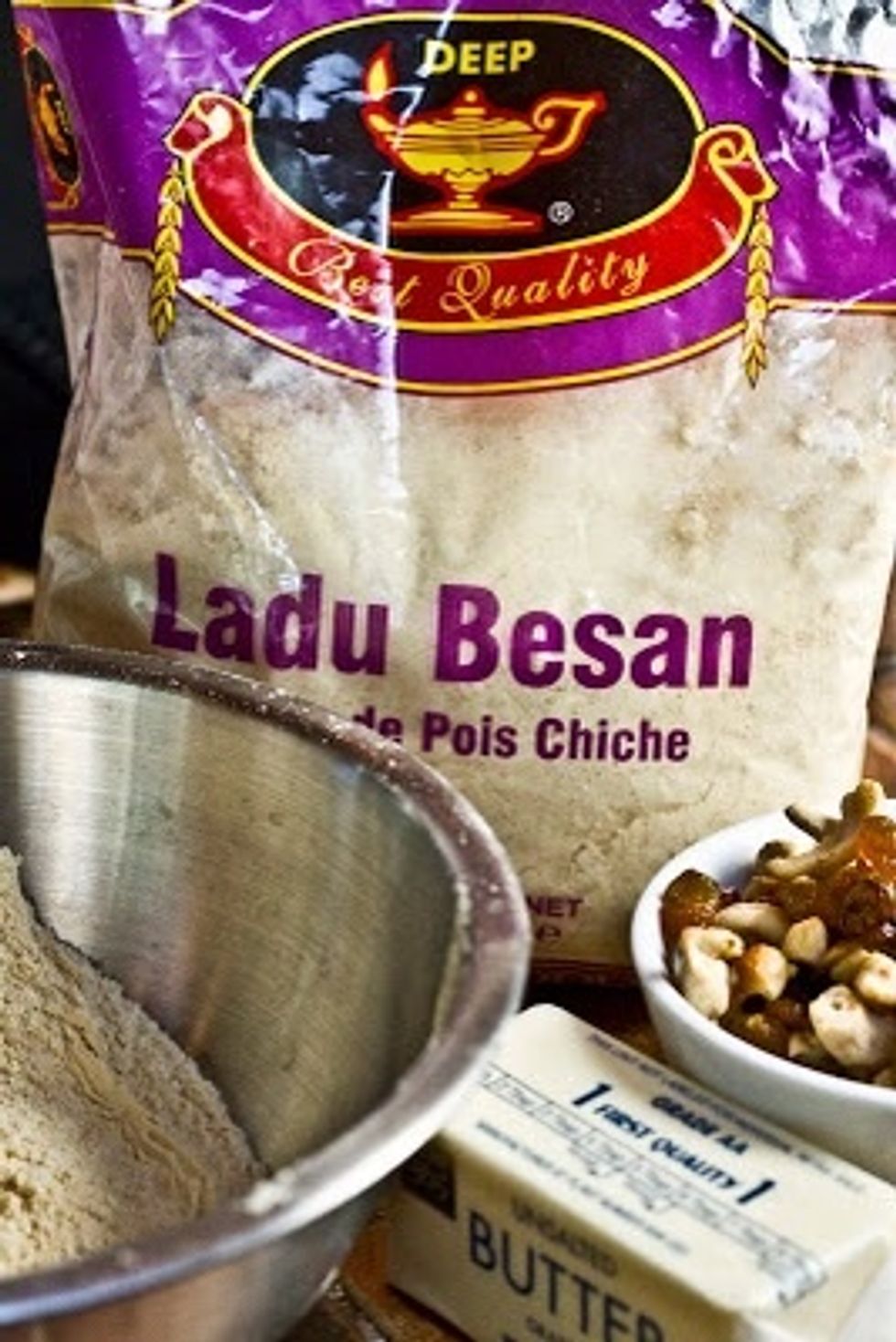 When the butter has melted add in: 1 cup of sifted besan (chickpea flour).Add the flour a bit at a time on a low heat, and keep stirring. The flour should not brown, just turn a nice, golden color.
If you need to add a bit more melted butter to things to keep the flour moist, no problem, just do so.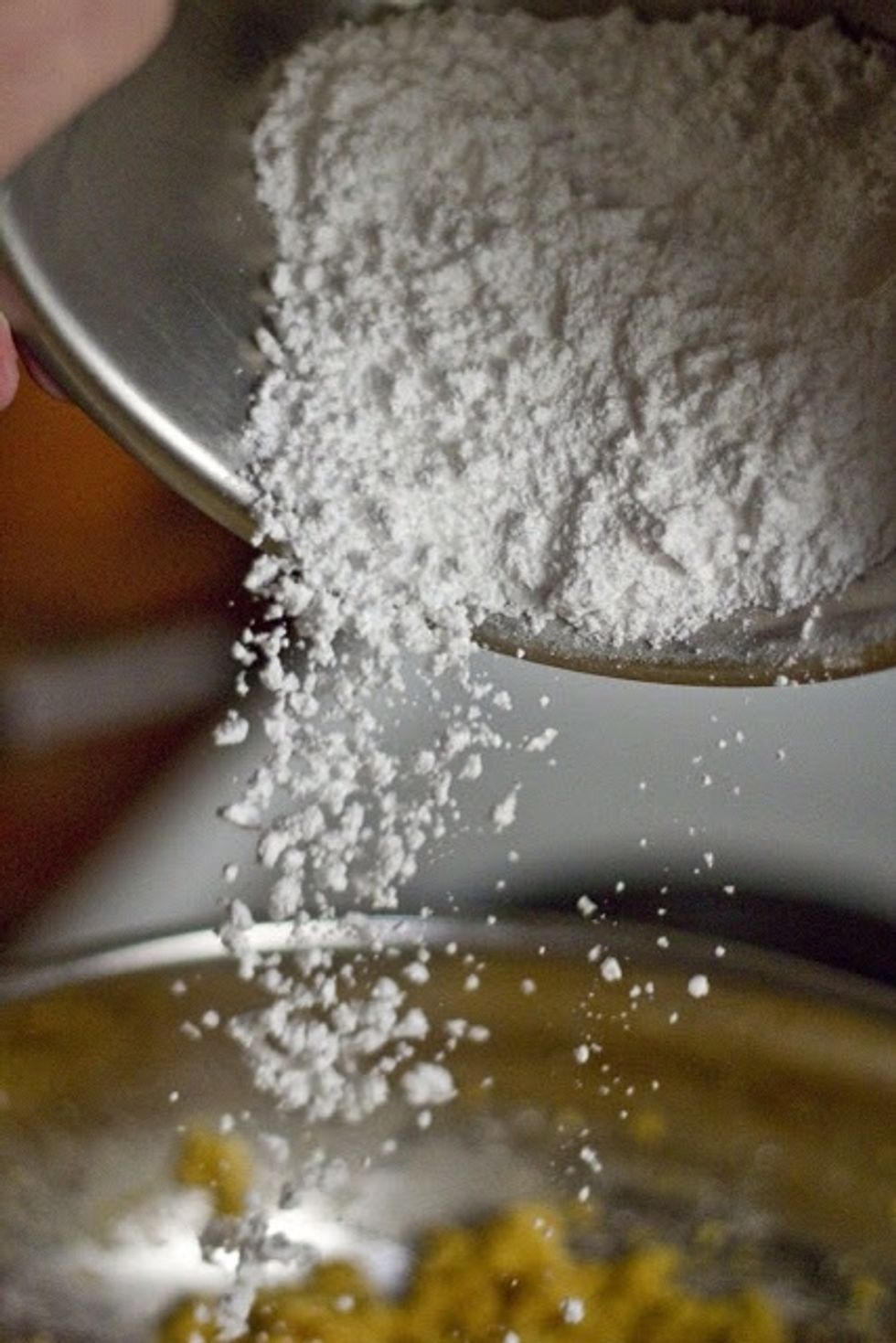 When the flour is nice and golden, take the pan from the fire and set it aside. When things have cooled a bit add in: 1 cup of powdered sugar 1/2 tsp of ground cardamom, fried cashews,and raisins.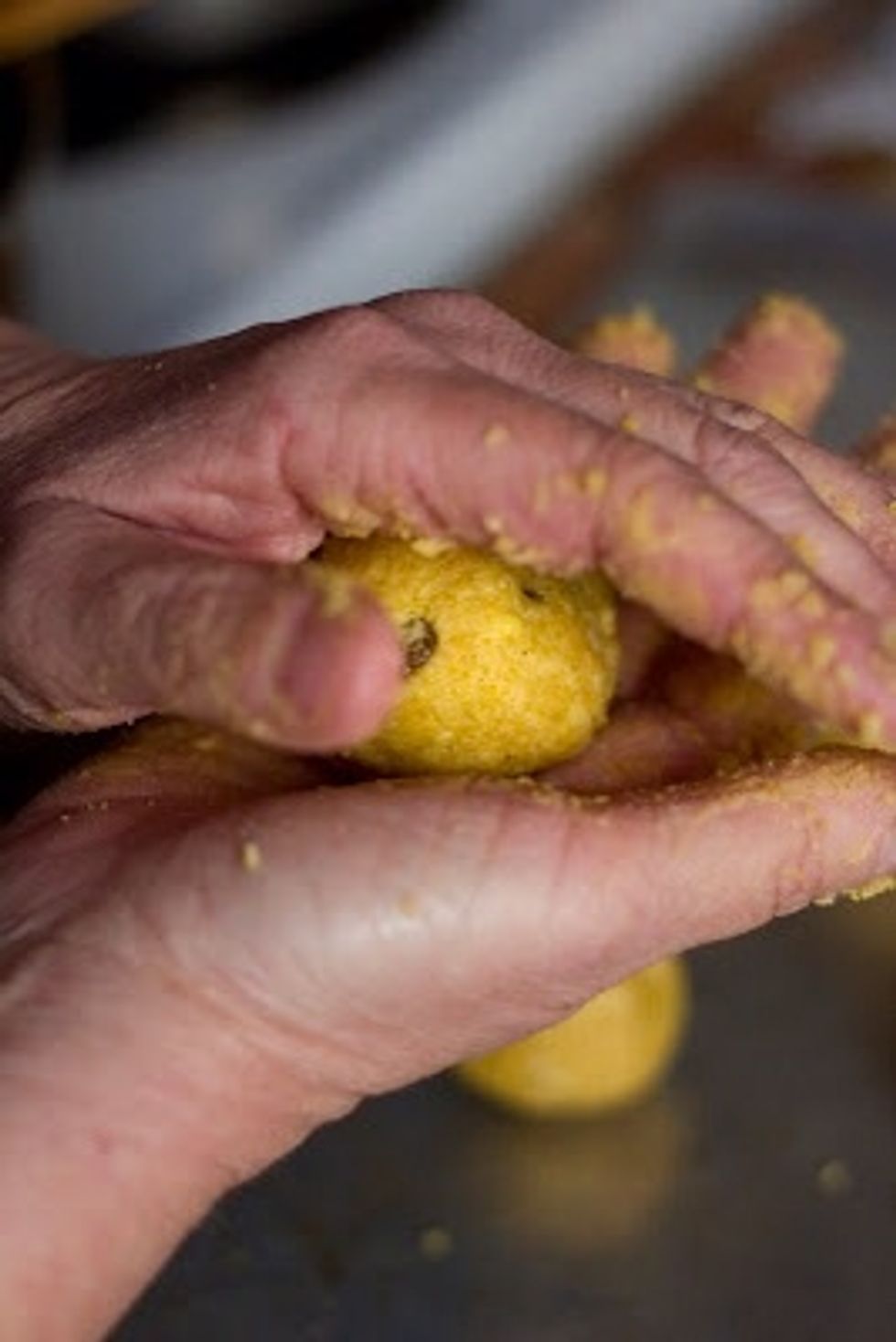 Mix everything together well. If you need more melted butter to make things hold together... go ahead. Separate the dough into 12 portions....and roll each one into a ball.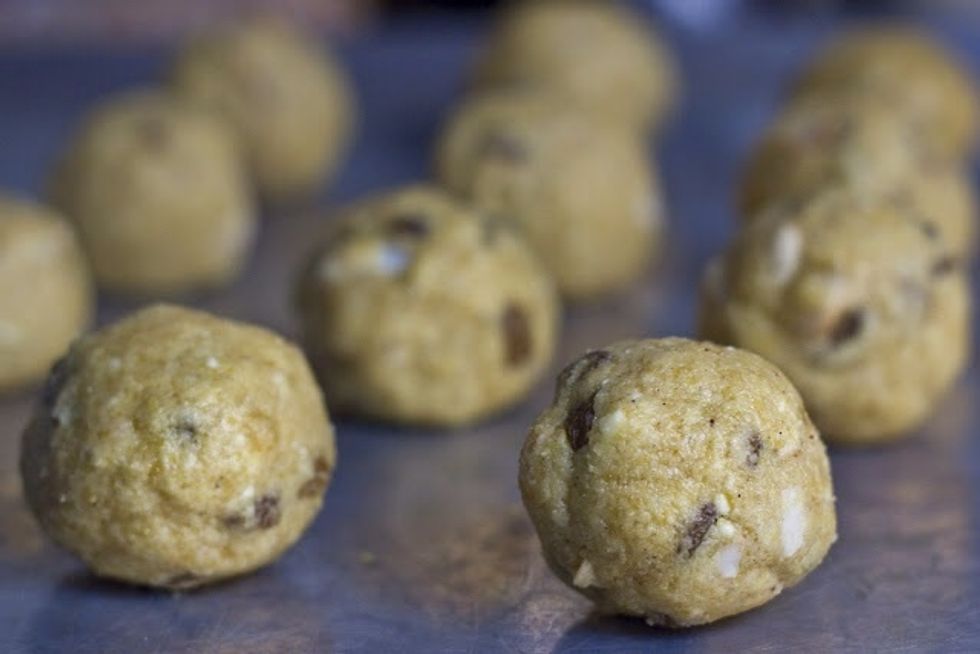 Store them in an airtight container in the fridge. Let them warm a bit before eating.
I like to serve them with a nice cup of tea. Enjoy.
2.0Tbsp Chopped cashews
2.0Tbsp Golden raisins
2.0Tbsp Unsalted butter
1.0 Stick of unsalted butter
1.0c Sifted chickpea flour
1.0c Powdered sugar
1/2tsp Ground cardamom
Kathy Gori
Screenwriter, long time Indian cook, lover of Indian foods, Saturday morning Cartoon voice. For more recipes visit my website www.thecolorsofindiancooking.com