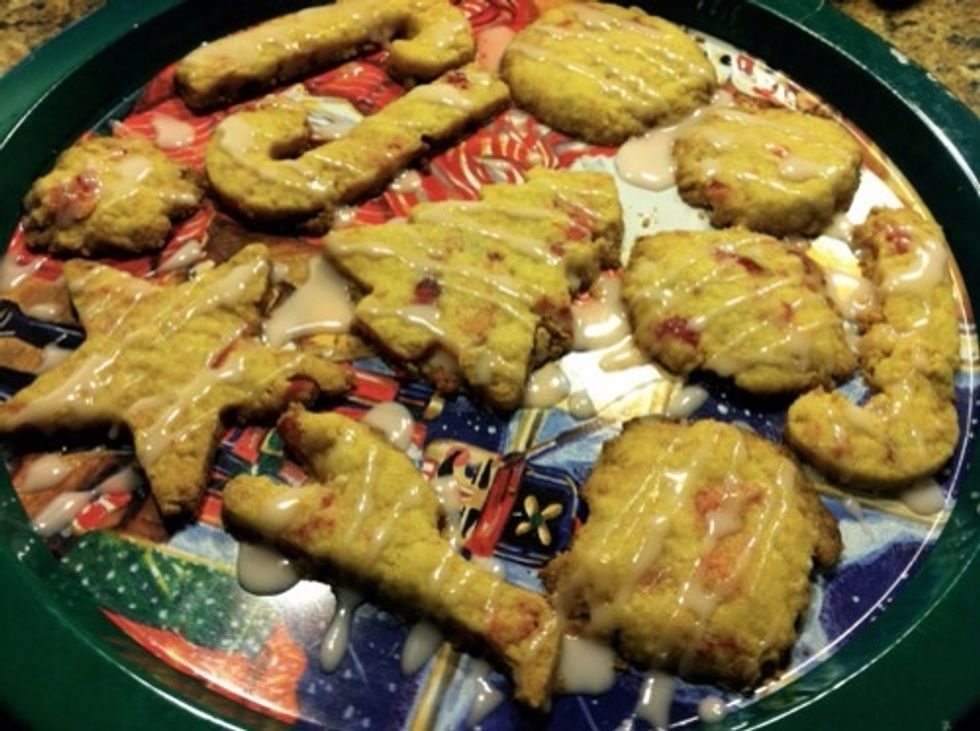 This is a special treat for anyone eating gluten-free! - agreatdayforcake.tumblr.com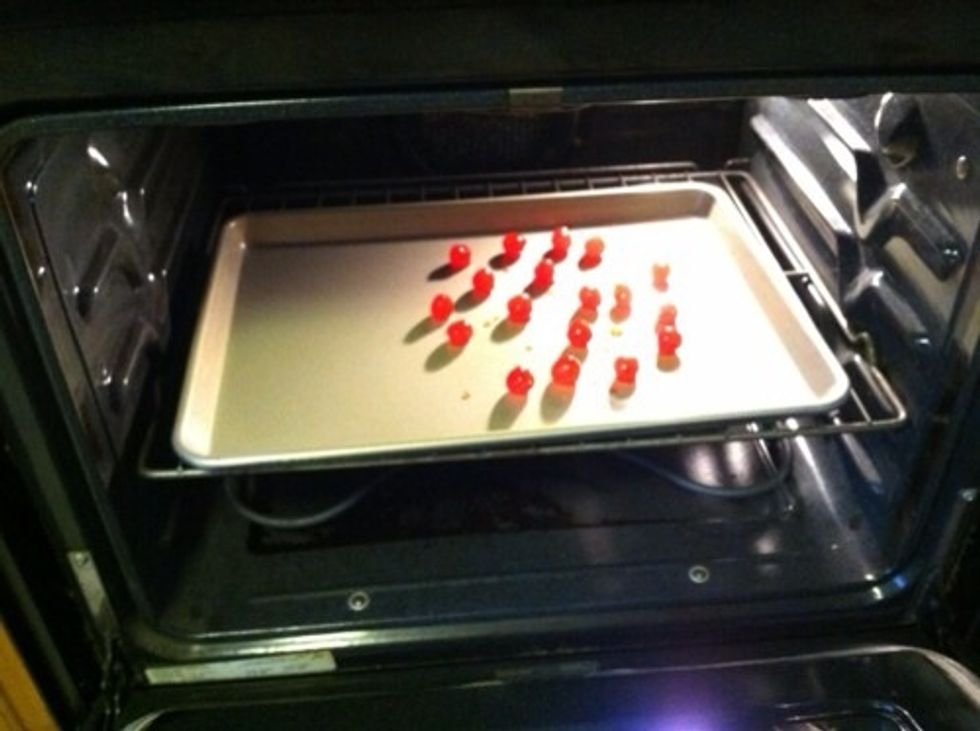 Preheat oven to 350 degrees F. Lightly grease 2 baking sheets. If your cherries aren't already dried, try drying them in the oven. I don't know if this is how you dry cherries but it's how I did it.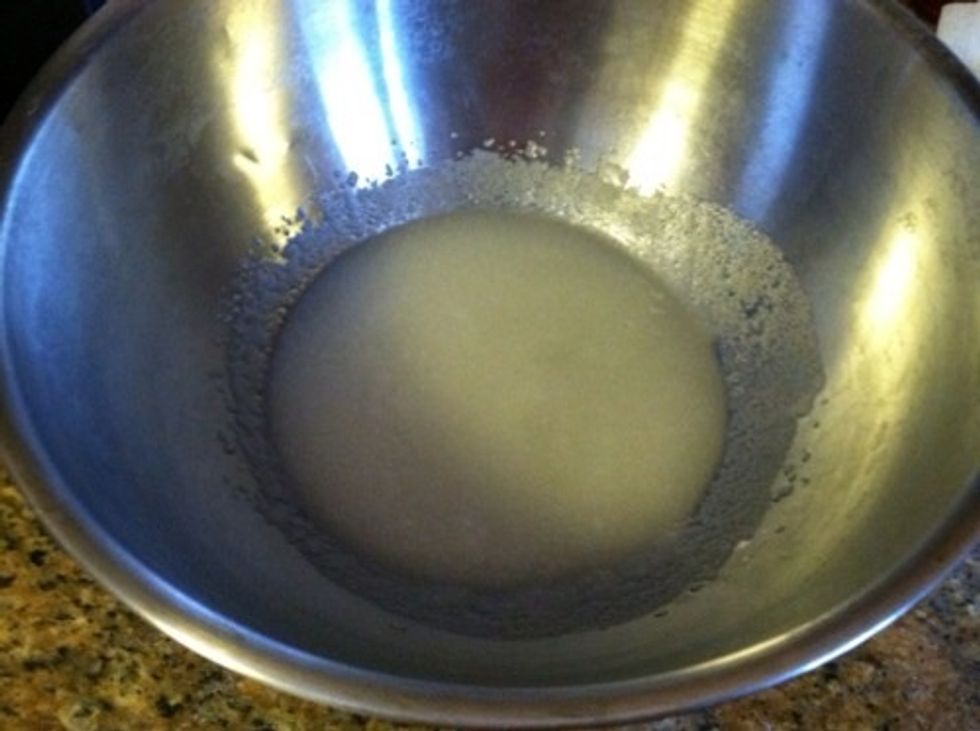 Cream together the oil and sugar until pale, about 2 minutes.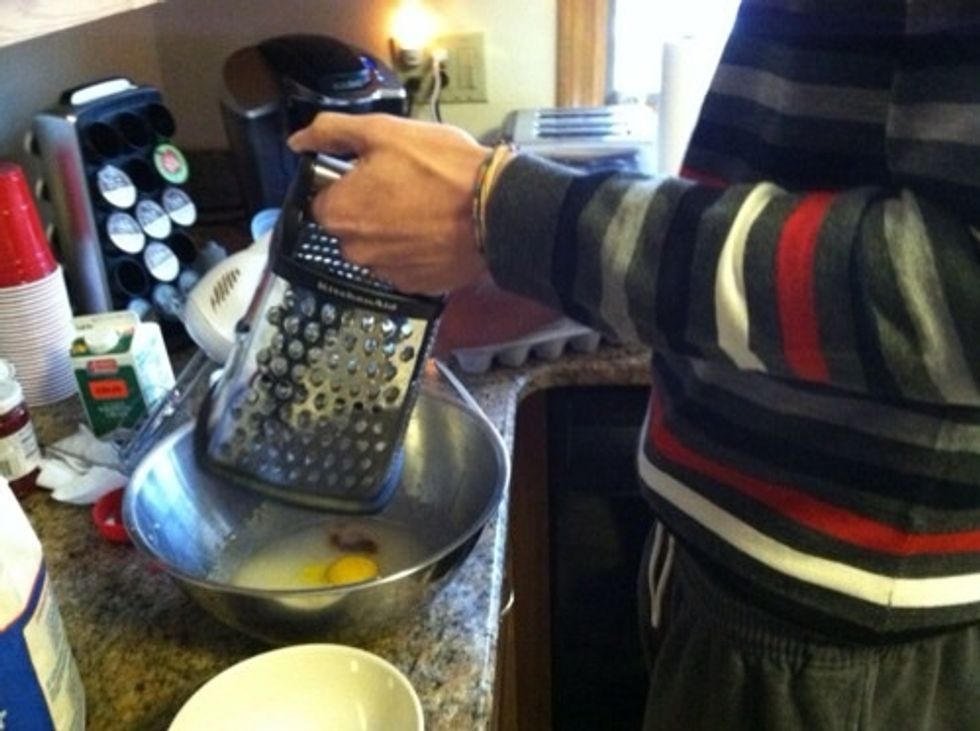 Add the egg yolk, lemon zest, and vanilla. Mix well.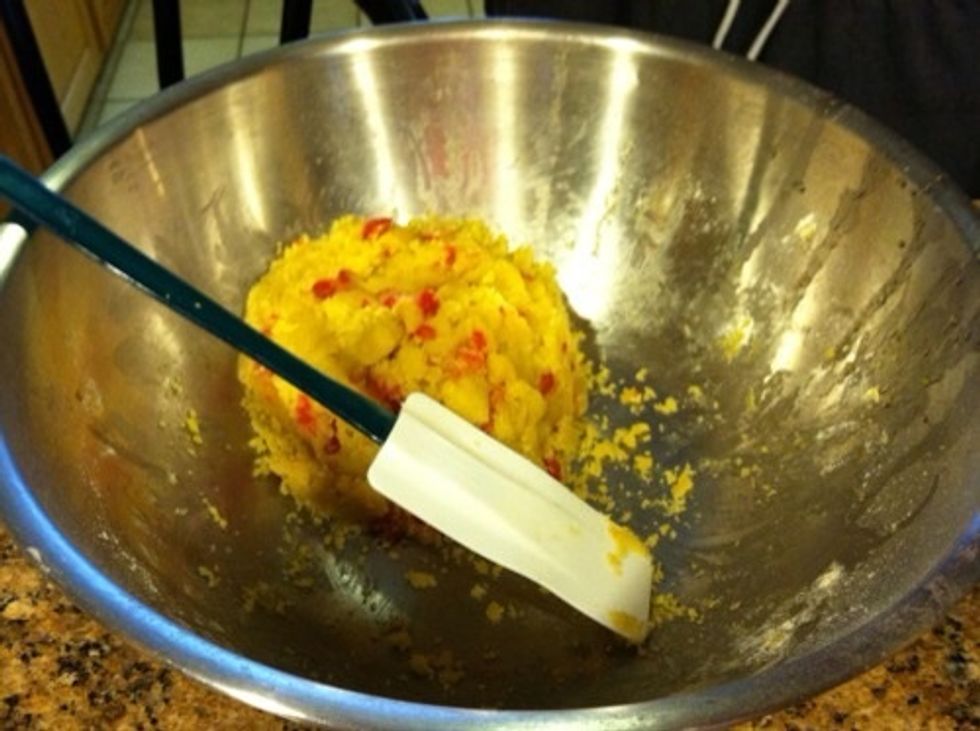 Stir in the flour, add the chopped cherries, and mix with your hands until it forms a soft dough.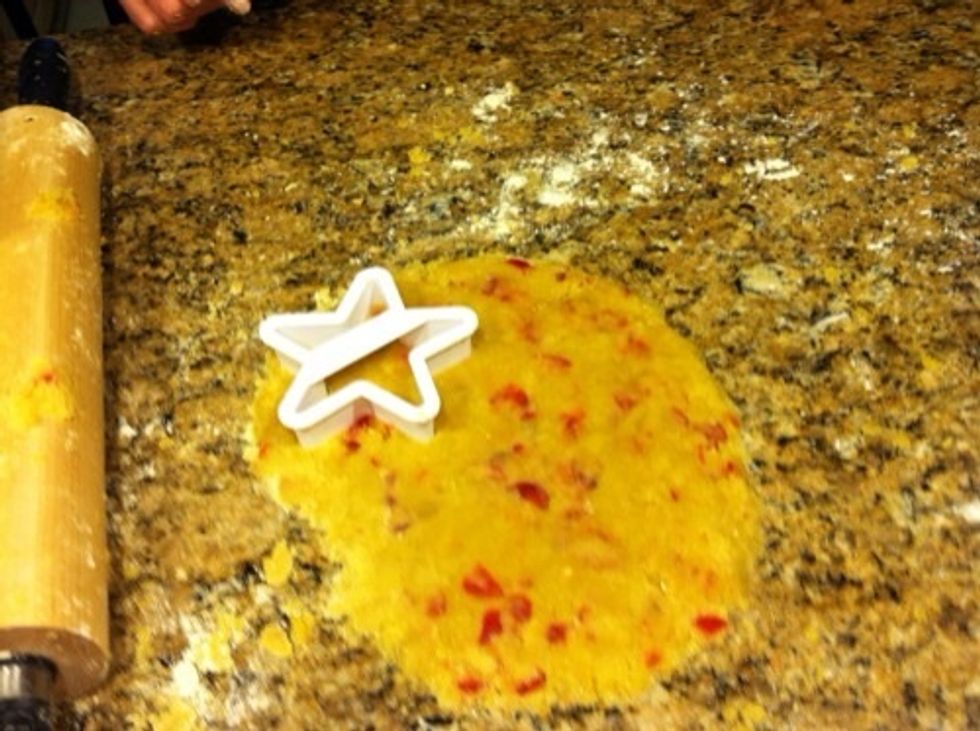 Lightly flour a surface, roll out the dough to 1/4 inch thickness, and cut with desired cookie cutters. Note: Gluten-free dough can be crumbly & hard to work with. Use more flour if things get sticky!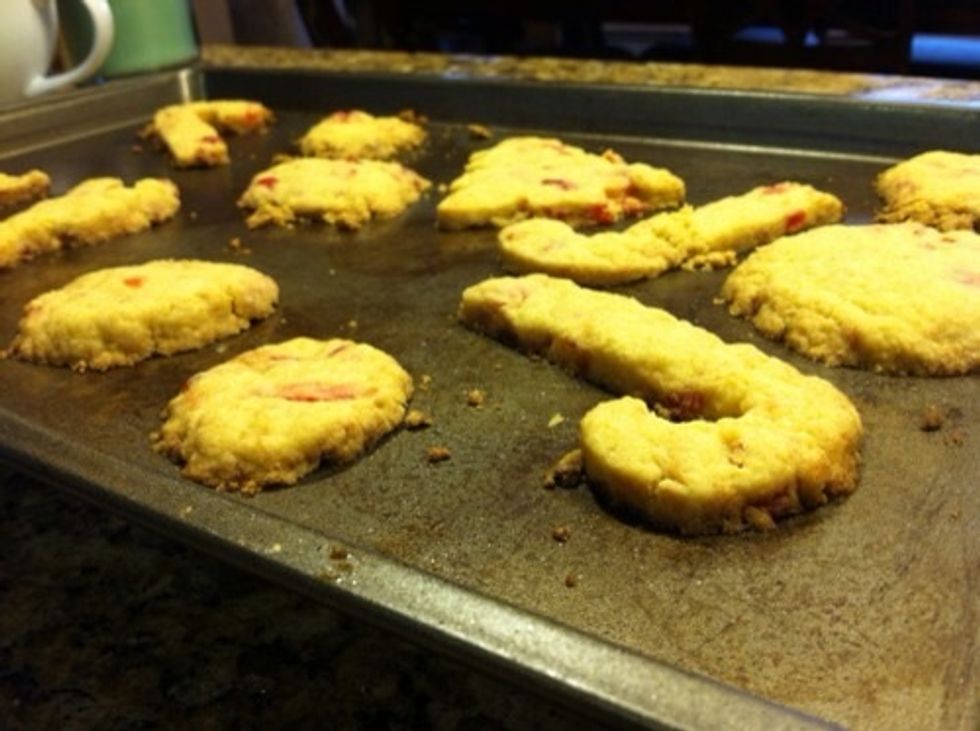 Place the cookies on prepared baking sheets. Re-roll and trimmings and cut more cookies. Bake the cookies for 15 minutes or until they are just beginning to color around the edges.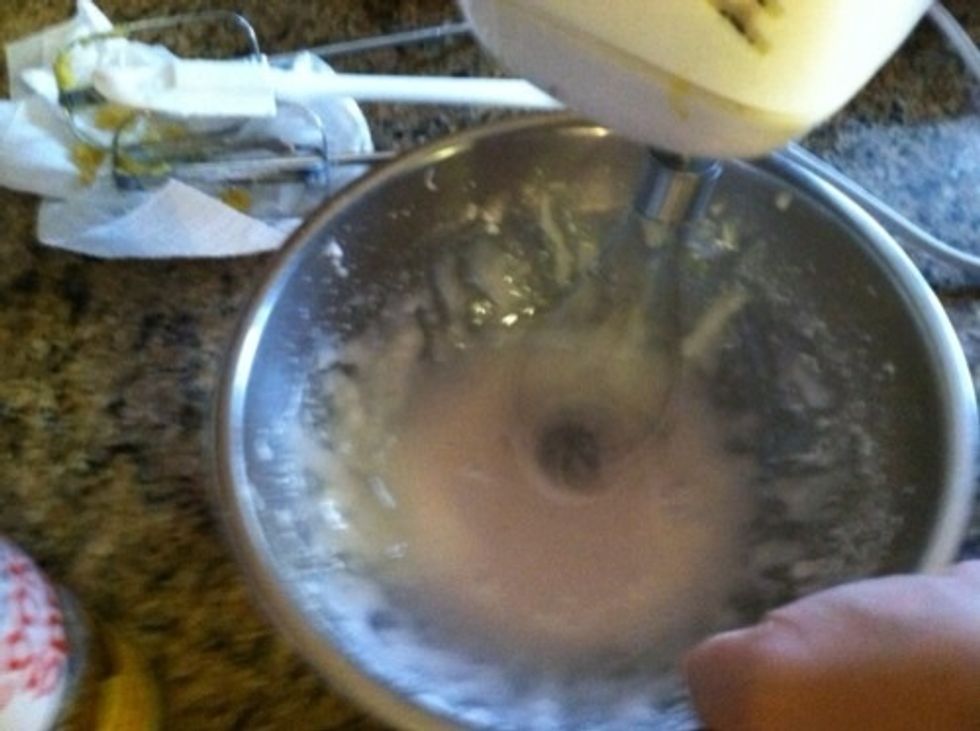 Mix the confectioner's sugar with the lemon juice and maraschino cherry juice until it becomes a smooth paste. Start with less lemon juice and taste to get desired flavor.
Drizzle this over the cooled cookies and let stand for about 30 minutes until the icing sets. Enjoy!
Cookies
1/2c Vegetable oil
1/2c Sugar
1.0 Egg yolk
1.0tsp Pure vanilla extract
1.0 Finely grated zest of 1 lemon
1/2c Gluten-free flour
1/2c Maraschino cherries, dried and chopped
Icing
1/2c Confectioner's sugar
1/2Tbsp Freshly squeezed lemon juice
3.0 Drops maraschino cherry liquid