Crispy, crunchy they're great with Kaffir lime mousse, or ice cream, or..........
97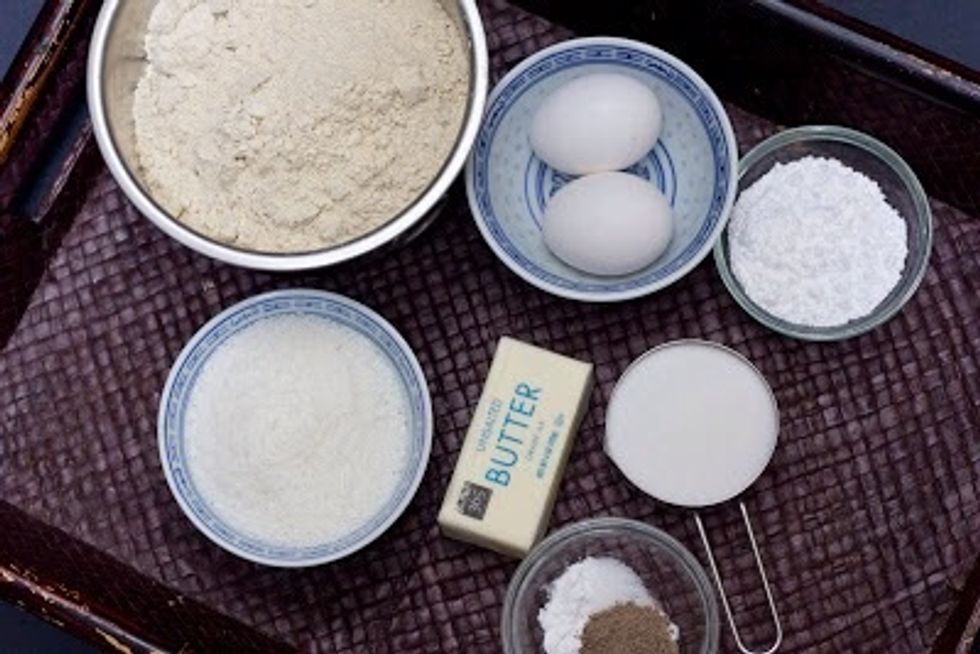 In a large bowl mix together: 2 sticks of unsalted butter ,1/2 cup of sugar, 1/4 cup of brown sugar or for a crisper more shortbread-like cookie (I did) use 1/4 cup of powdered sugar instead.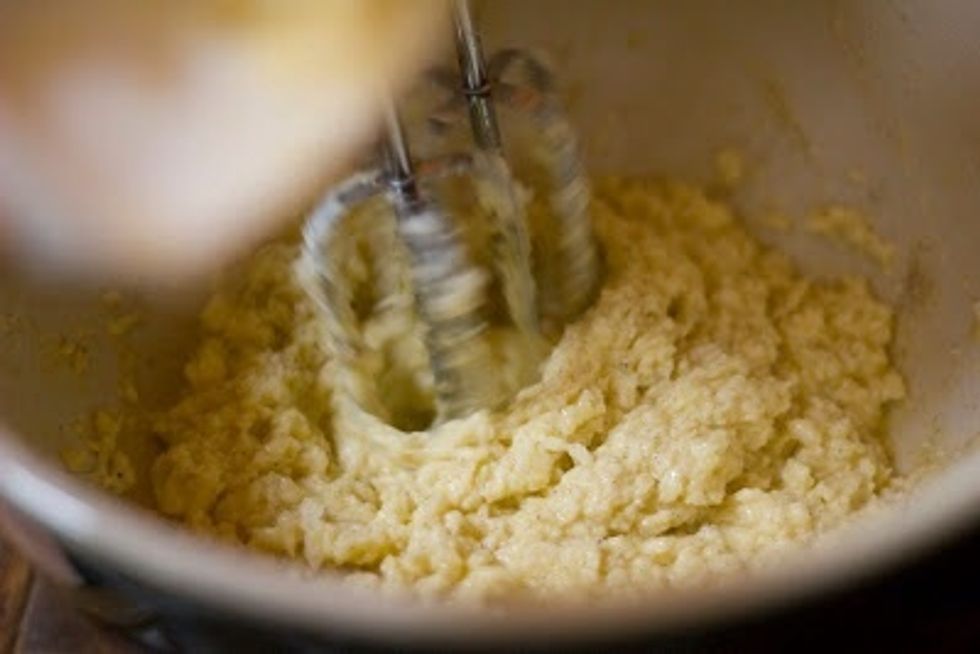 Beat the butter and the sugars together until it's all light and fluffy.
Add in:2 eggs,1/4 tsp of salt 1/2 tsp of baking powder 1/2 tsp of baking soda 1 tsp of ground cardamom. Keep beating until it's smooth.
Gradually beat in 3 and 1/4 cups of besan (chickpea or garbanzo flour) at a low speed.This can be difficult as things tend to get rather stiff and sticky, but you'll finally get a nice thick dough.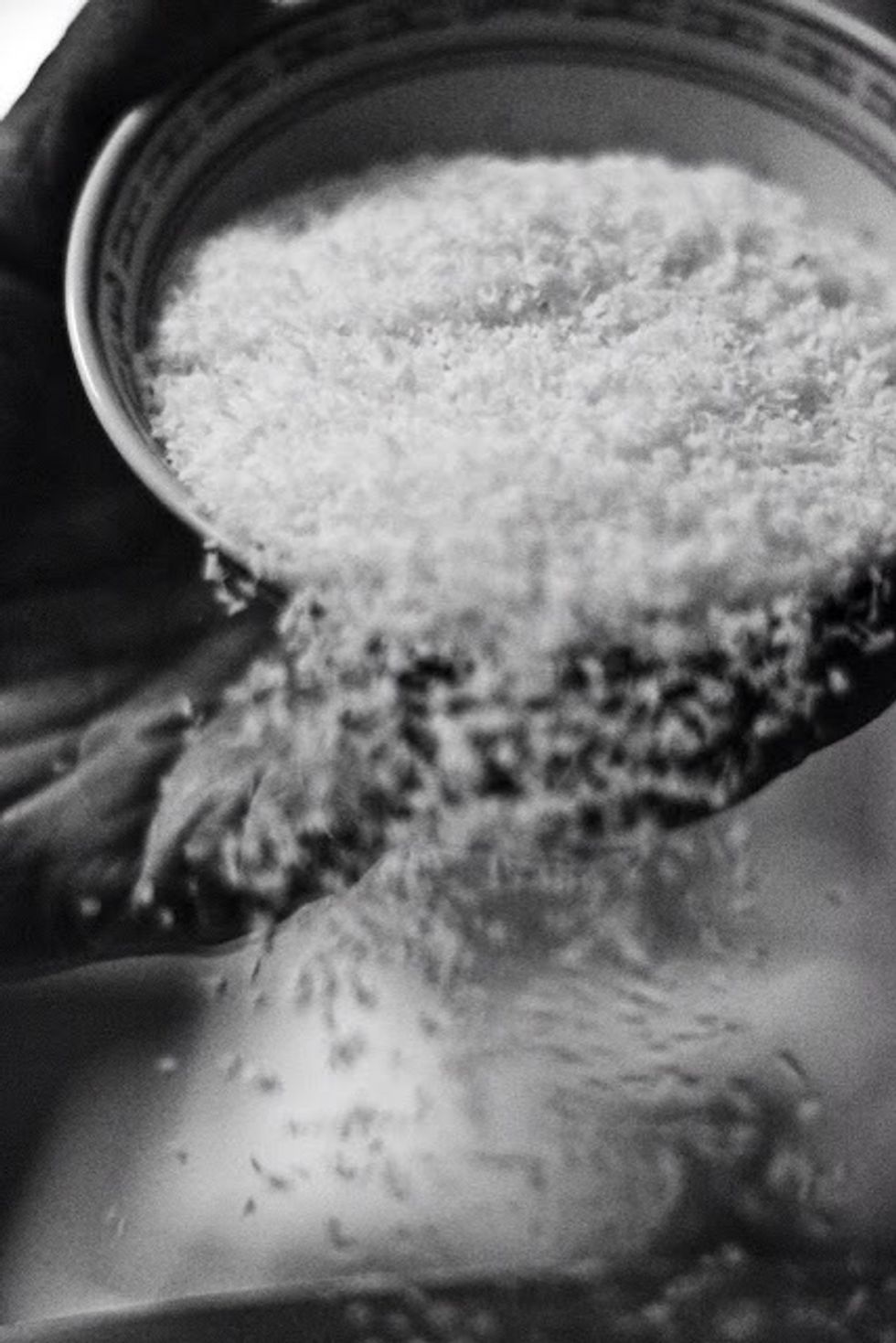 Add in: 3/4 cup of grated dried unsweetened coconut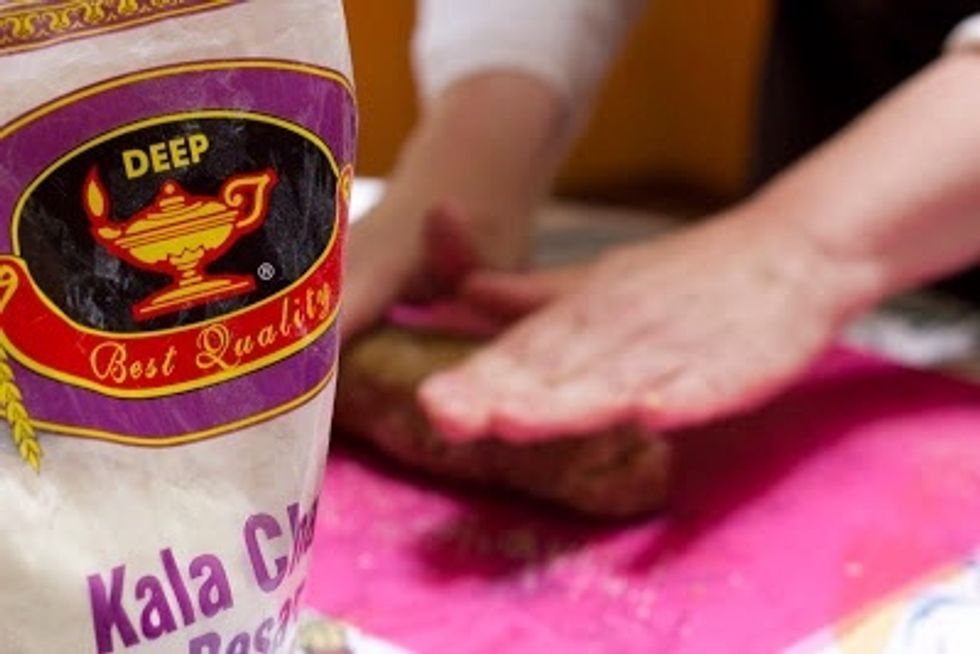 Divide the dough into three sections and roll each into a ball and then into 10 inch long logs of dough.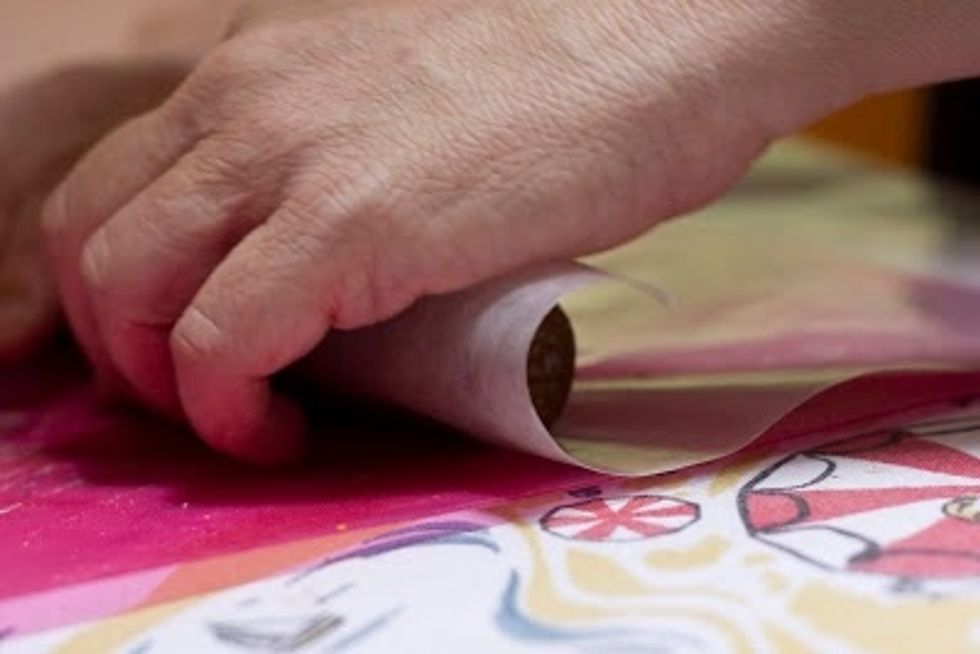 Set the logs of dough on some waxed paper and roll them up.Tuck the logs into the fridge for at least 30 minutes.
If you'd like to bake these cookies later, the cookie dough logs can also be frozen. When you want to bake the cookies, just take them out, slice off as many cookies as you'd like and bake.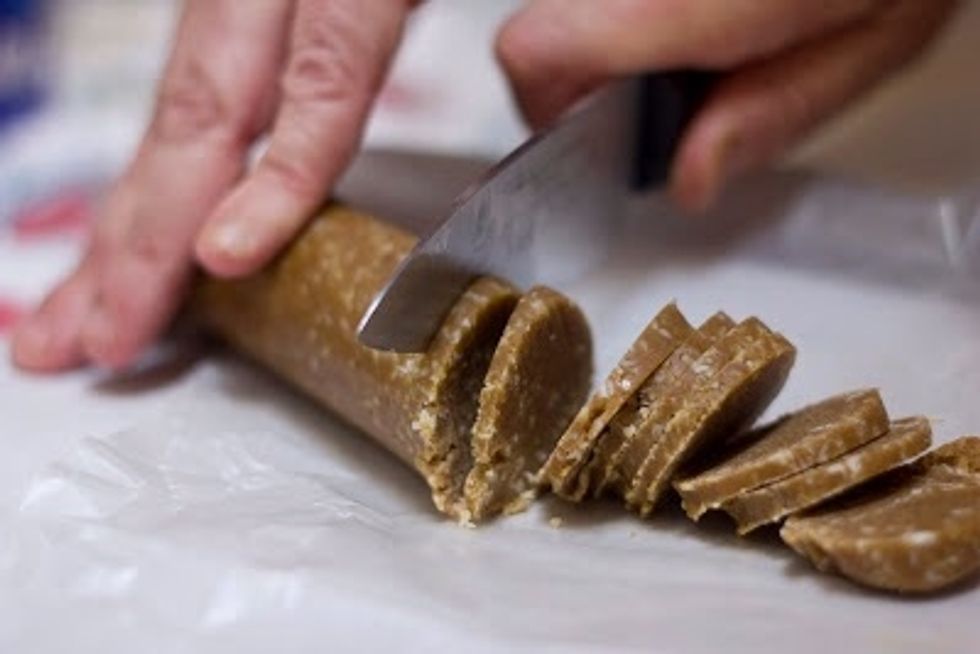 But say you'd like to have these cookies right now. Preheat the oven to 350 degrees. Wait 30 minutes ,line a cookie sheet with parchment paper. Slice off the number of cookies you'd like to bake.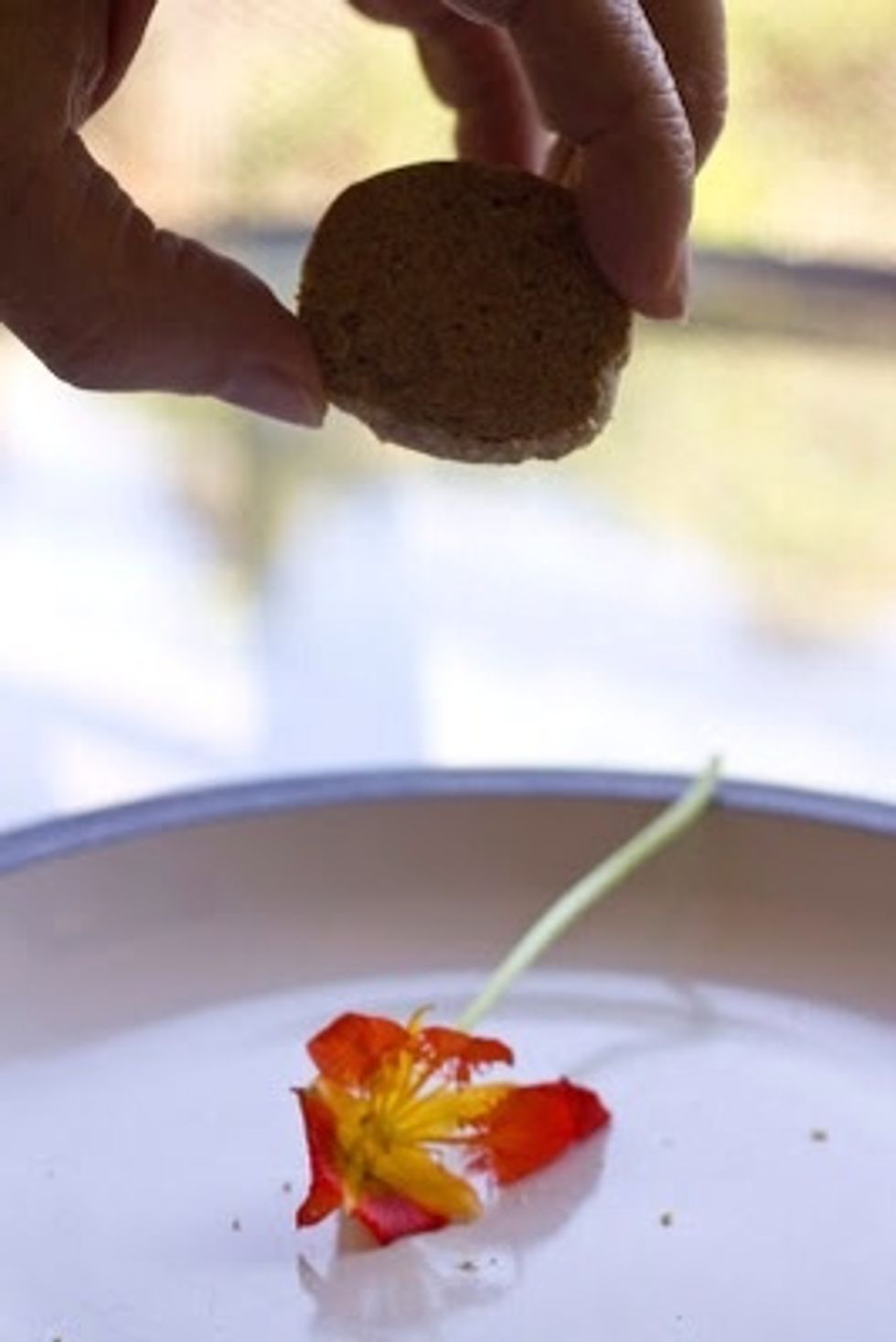 Bake them for about 10 minutes, turn off the oven and then let them rest for about 5 minutes before taking them out, and cooling on a rack.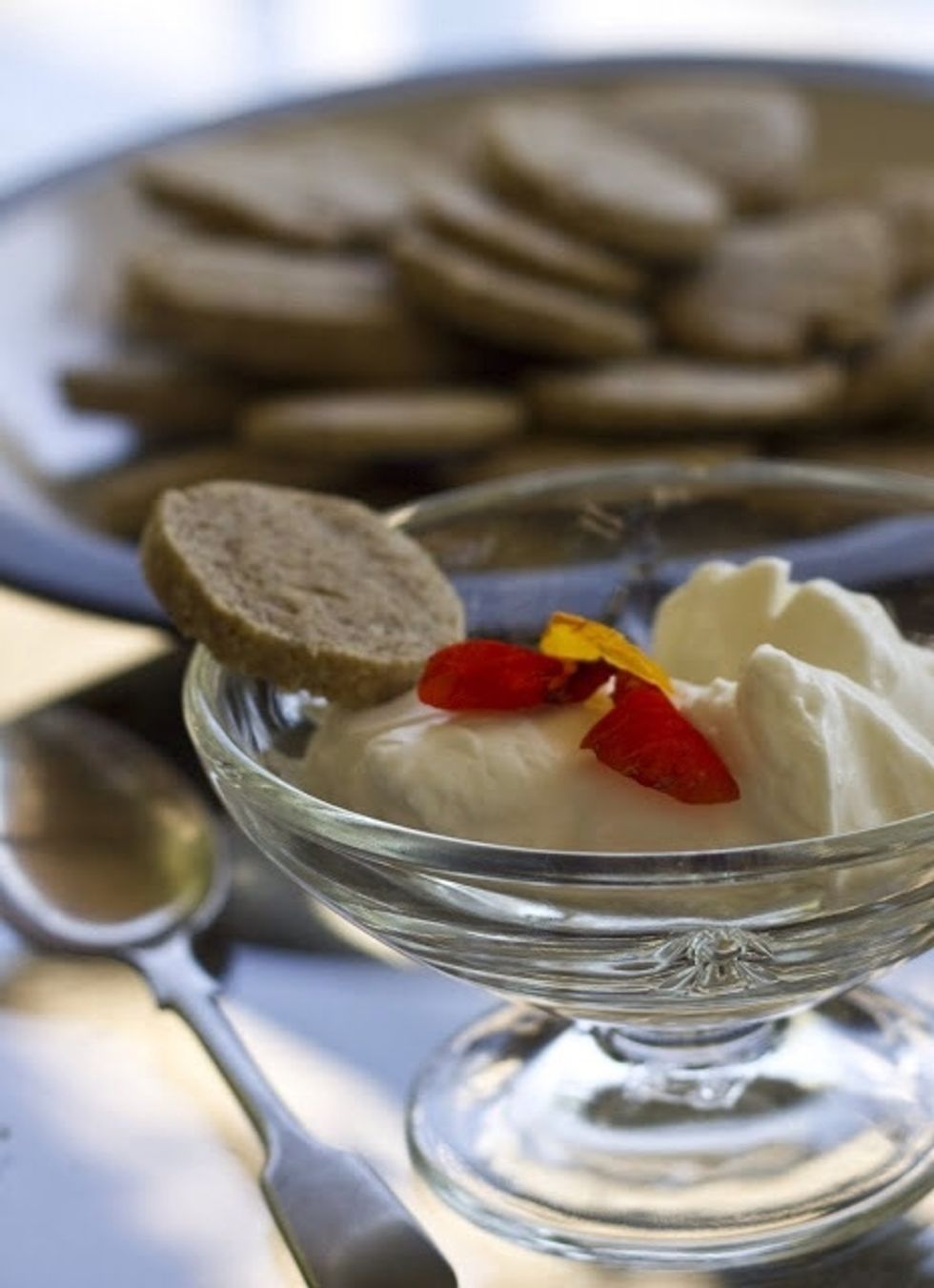 Crunchy, crispy, delicious, I served them with a kaffir lime mousse.
2.0 Sticks unsalted butter
0.0c Sugar
0.0c Brown sugar, for a crisper cookie use powdered
2.0 Eggs
0.0tsp Salt
0.0tsp Baking powder
0.0tsp Baking soda
1.0tsp Ground cardamom
3.0c Chickpea flour
0.0c Grated dried unsweetened coconut
Kathy Gori
Screenwriter, long time Indian cook, lover of Indian foods, Saturday morning Cartoon voice. For more recipes visit my website www.thecolorsofindiancooking.com