Make Gluten Free Chocolate Mandarin Orange Cake
9
Preheat the oven to 350 degrees. Butter the bottom and sides of a tart or springform pan. You can also use cooking spray if it's gluten free. Place a piece of parchment paper on the bottom of the pan.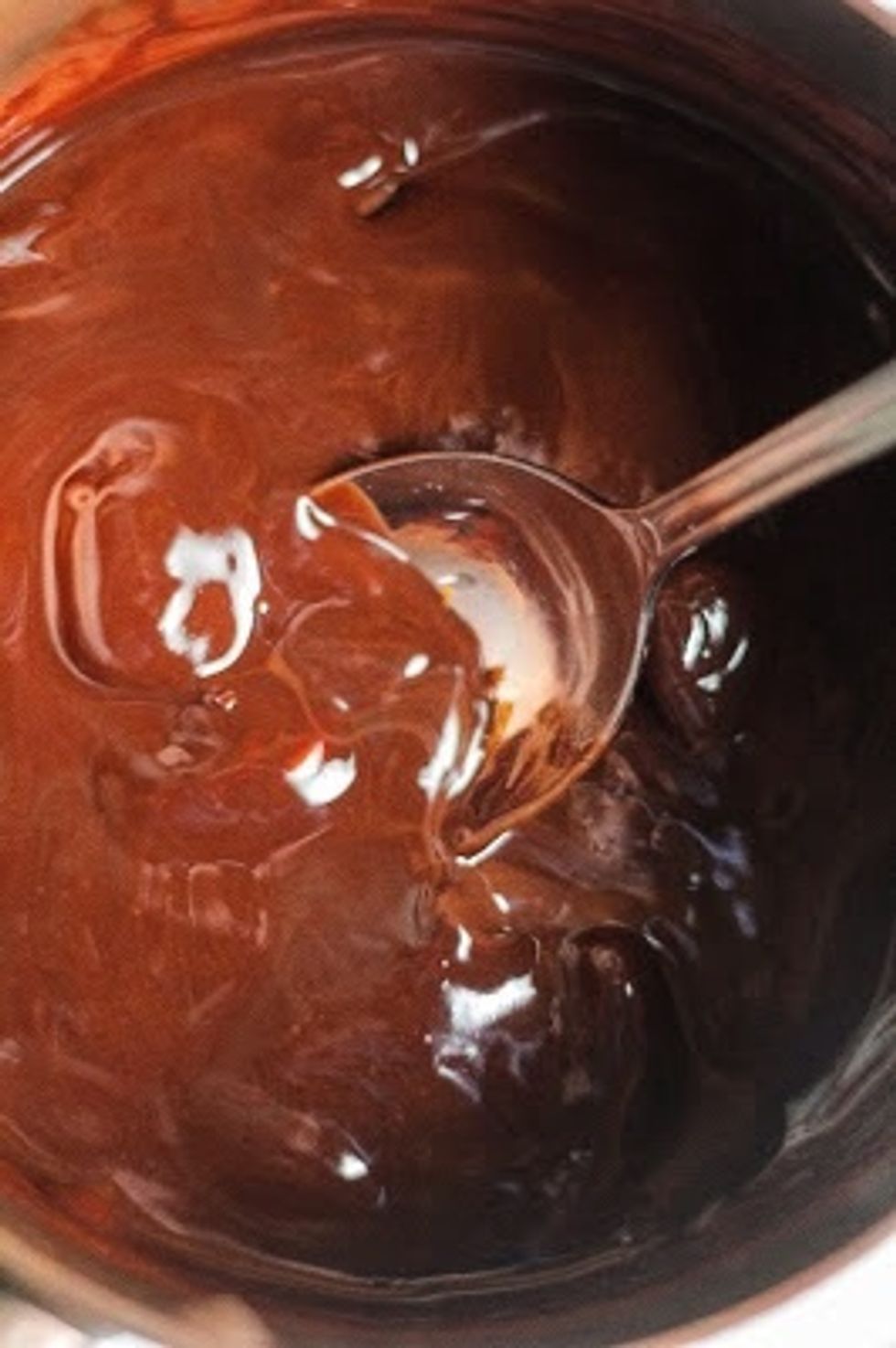 Grease the paper too. In a pan slowly melt the stick of butter with the chopped 6 oz of chocolate. When the mixture has melted add in the sugar and salt. Stir until all the sugar is dissolved.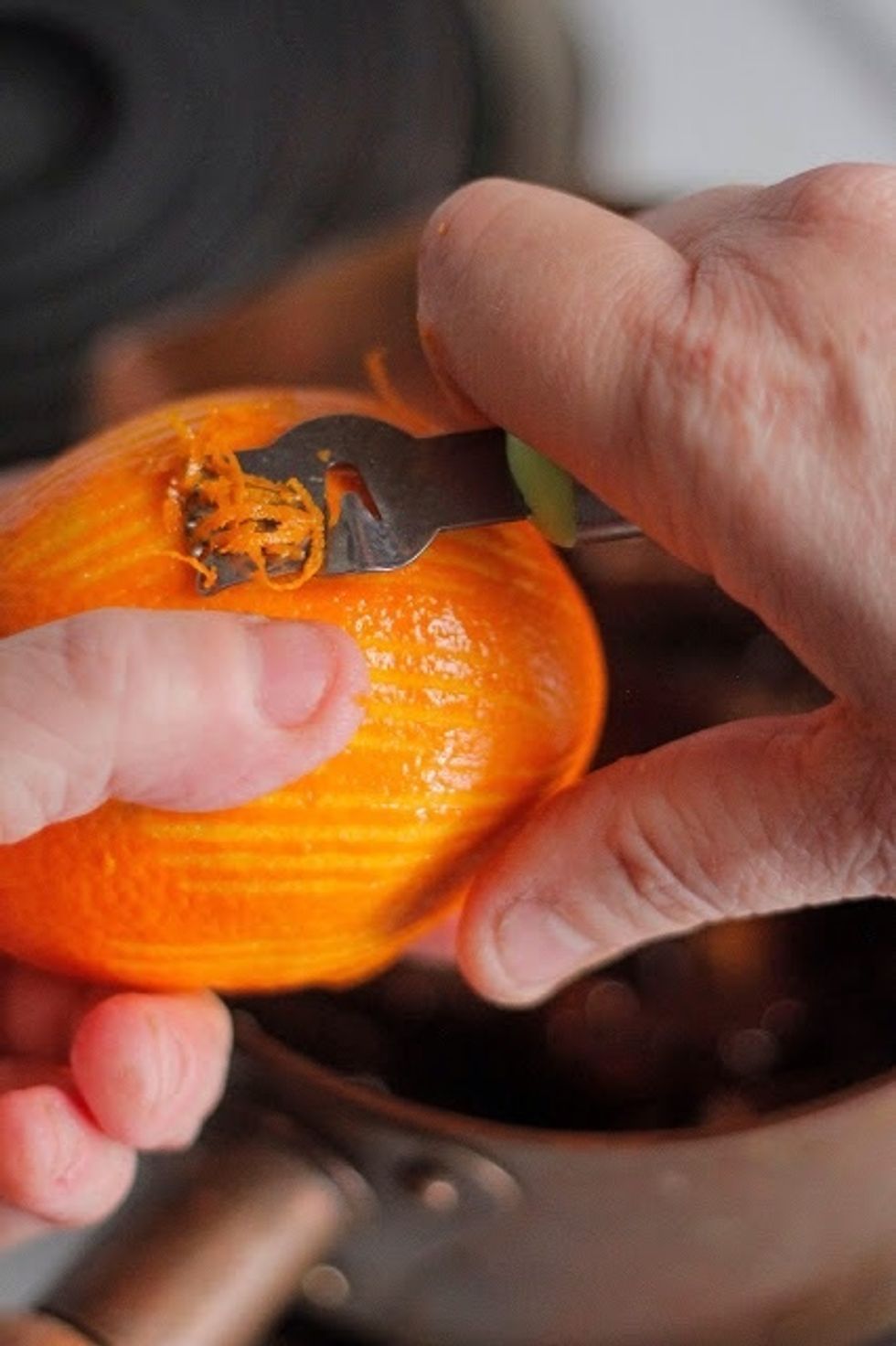 Add in the zest of 1 orange.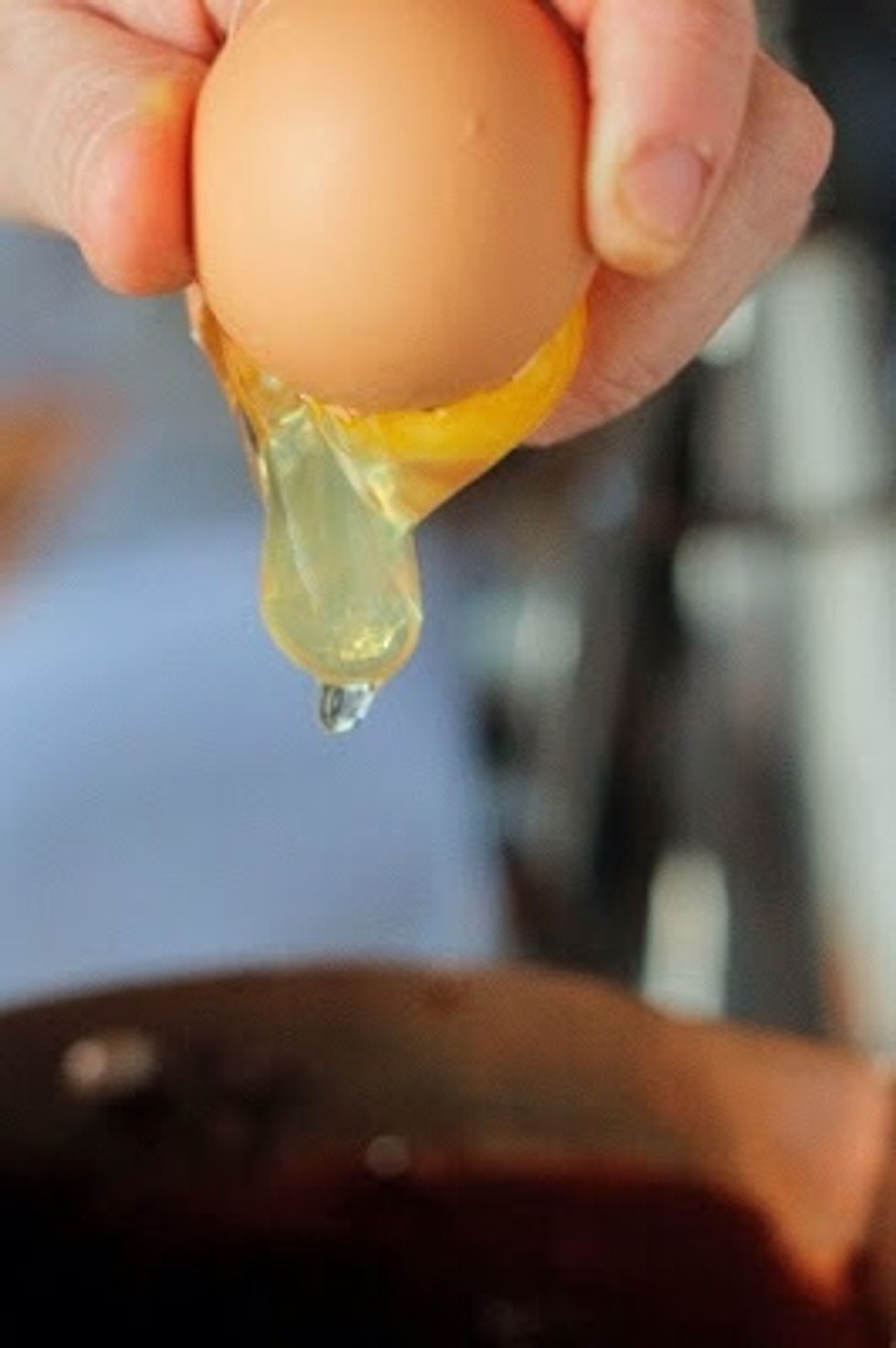 Take your pot or pan off the stove and whisk in the eggs, one at a time. Make sure each egg is well blended. The cake batter should be smooth and shiny.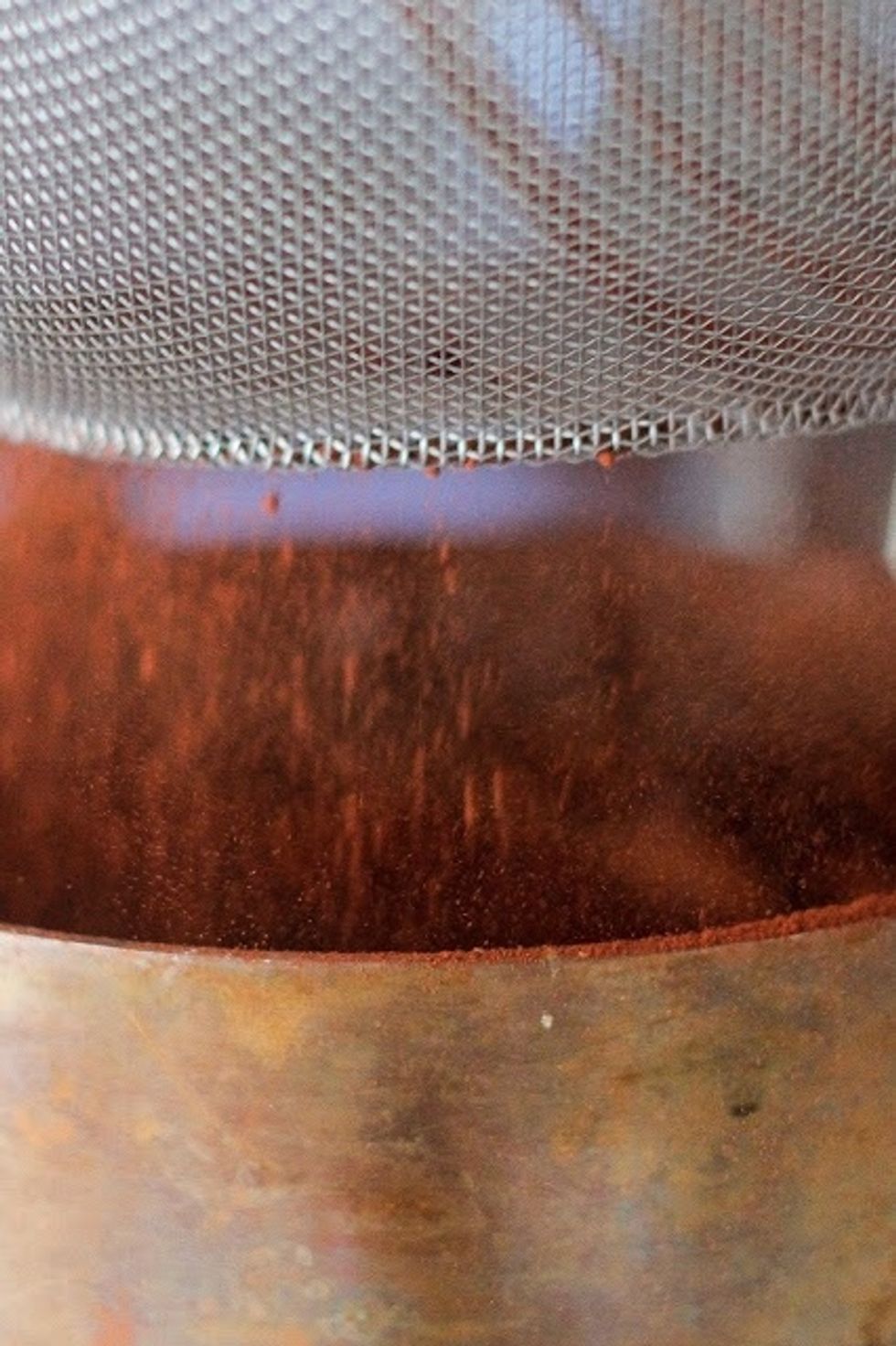 Use a mesh basket sieve and gradually add in the cocoa powder until it's all blended together. You don't want lumps.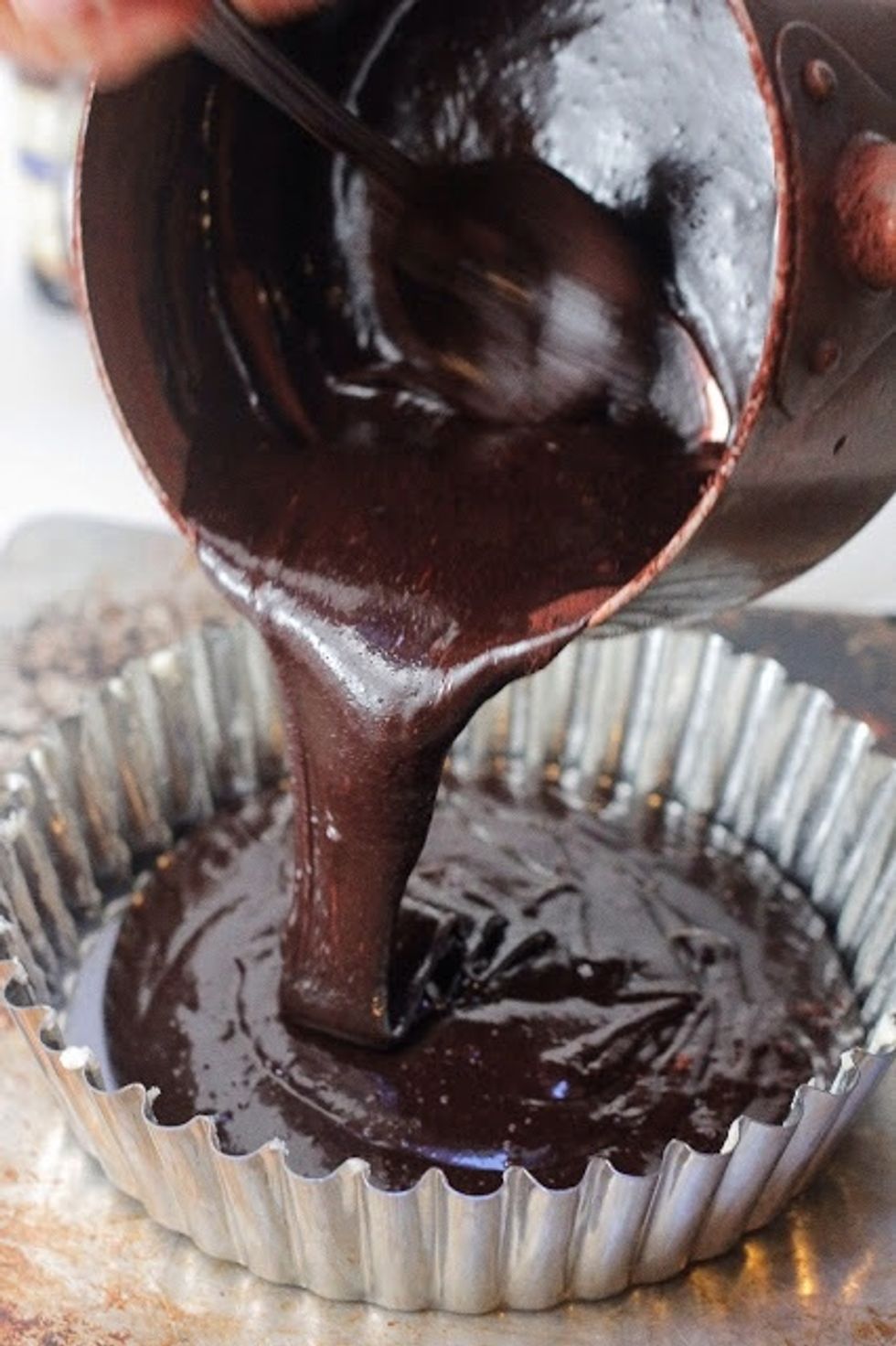 Once again, mix everything together well. Pour the cake batter into the greased tart pan. Set the pan on a cookie sheet , slide it into the oven. Bake the cake for about 25 minutes or until it's firm
Set it on a wire rack to cool for about 15 minutes.
When it's cooled, turn it upside down on a plate and unmold it.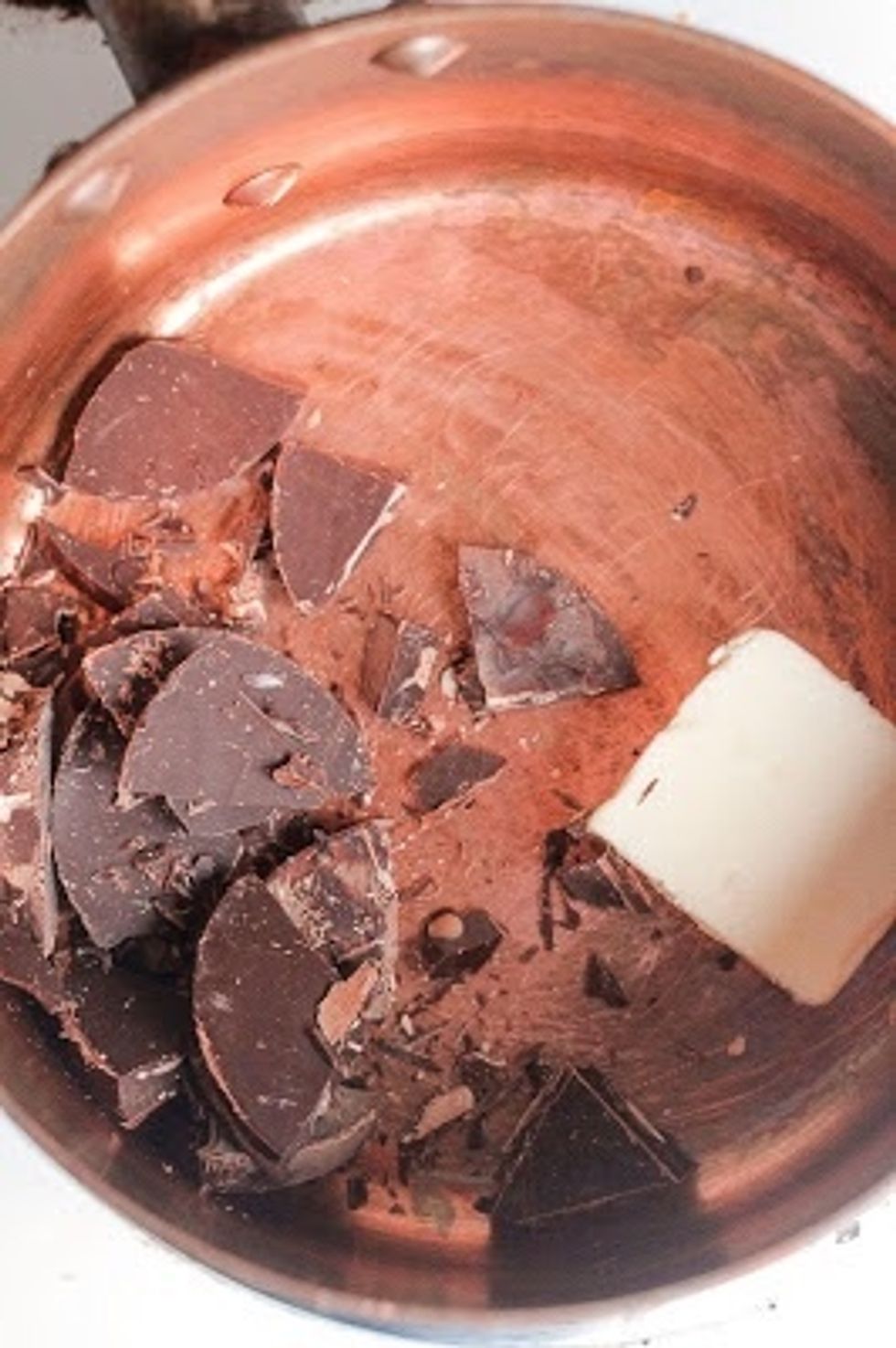 On a low heat, melt together the 2 oz of Mandarin Orange Chocolate with the 1 and 1/2 Tbs of unsalted butter.When they've melted, add in the milk, honey, and vanilla.Let it cool a couple of minutes.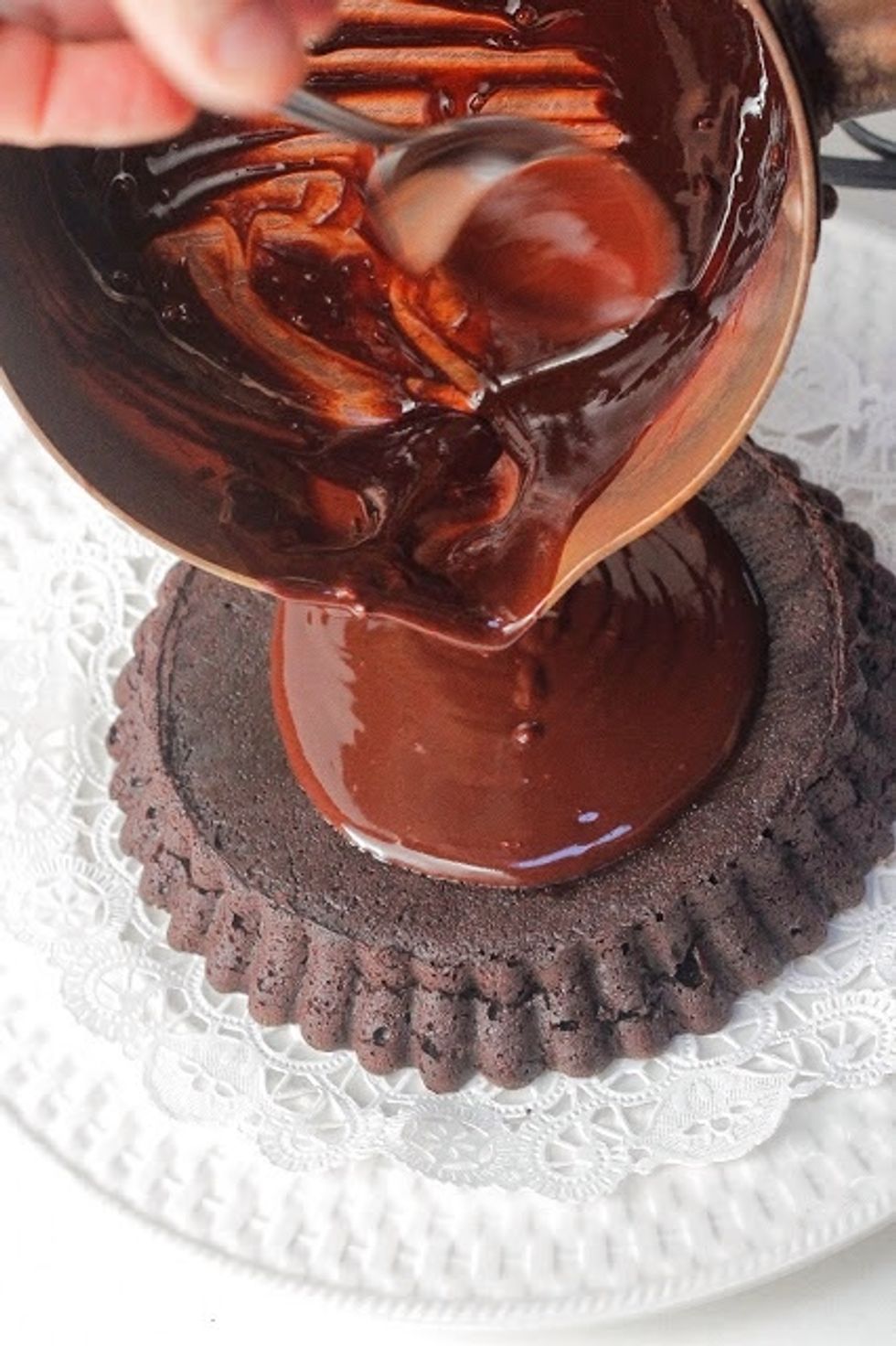 Pour it onto the center of your cake.
Spread it across the top and down the sides with a rubber spatula.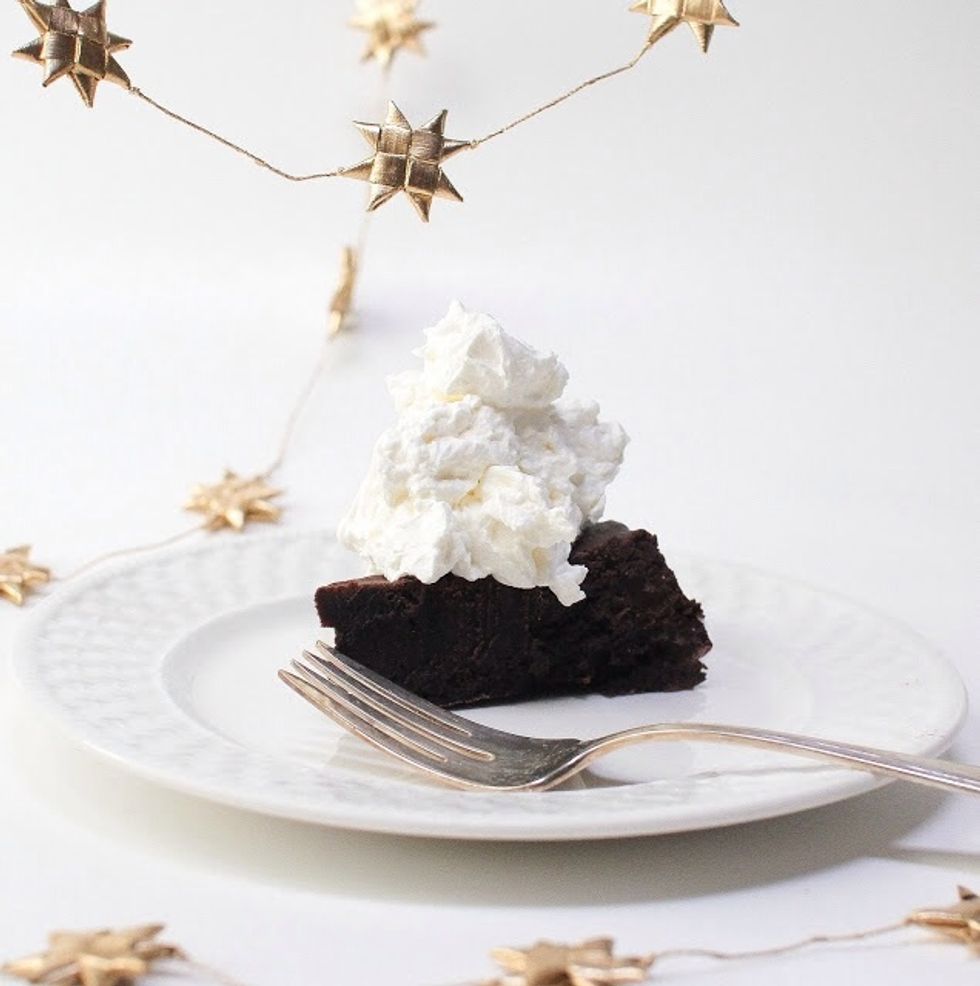 That's it! Serve it up with a bit of unsweetened whipped cream. We're in teeny tiny serving territory here. A skinny little slice is what is called for as it's a very rich cake.
6.0oz Chopped semi sweet gluten free chocolate
1.0 Stick unsalted butter
1/2c Unsweetened cocoa powder
Zest of 1 orange
3/4c Sugar
3.0 Eggs
1/4tsp Salt
1/2Tbsp Unsalted butter
1/2tsp Milk
1/2tsp Honey or agave syrup
2.0oz Cocoa Planet mandarin orange chocolate
1/8tsp Vanilla
Whipping cream
Kathy Gori
Screenwriter, long time Indian cook, lover of Indian foods, Saturday morning Cartoon voice. For more recipes visit my website www.thecolorsofindiancooking.com