This is just one way to make bolognese sauce and I usually don't follow a recipe. I just put together what I have at home and what I like.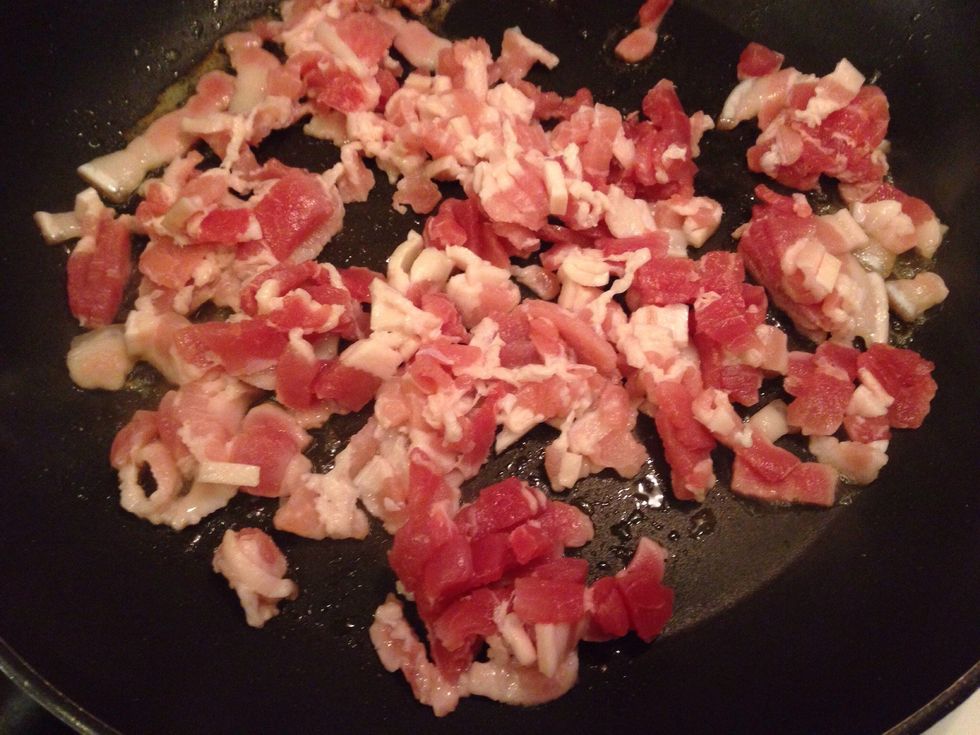 Fry the smoked pork.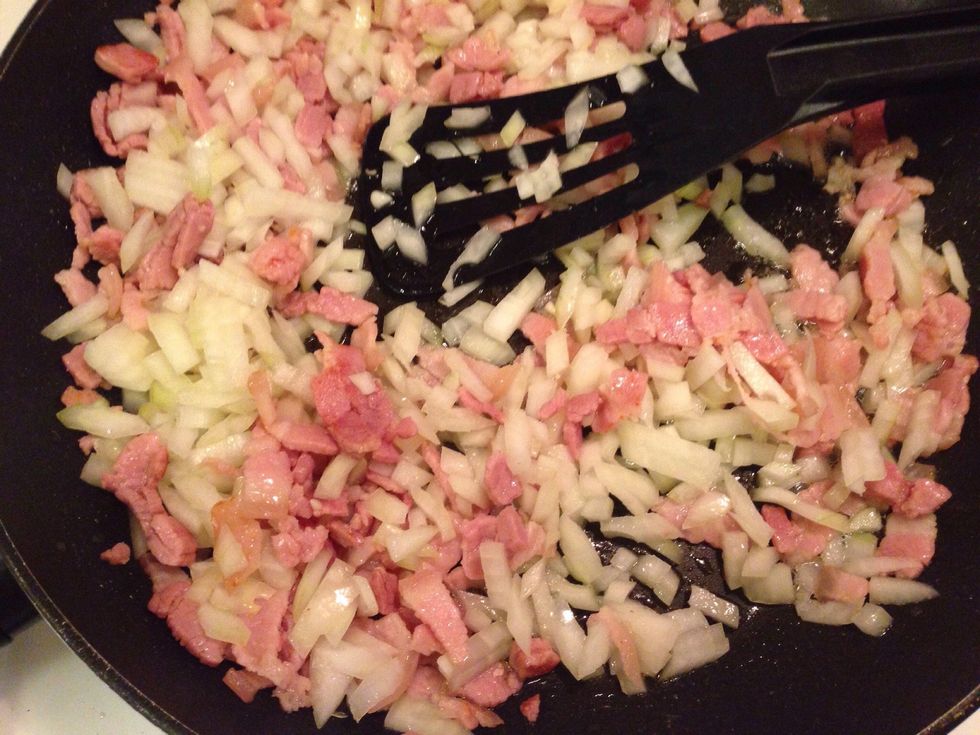 Add the onion and garlic.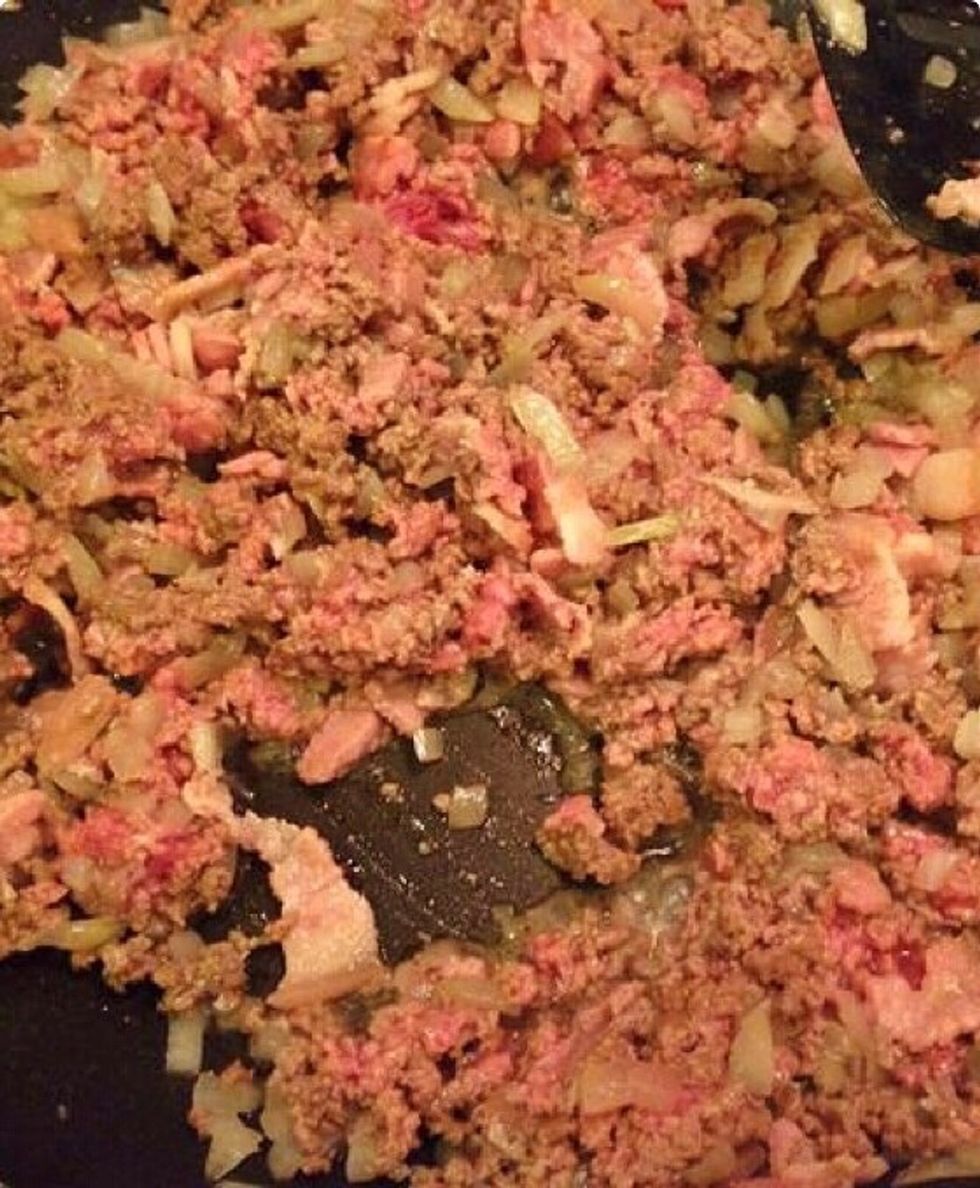 Add the minced beef. Brown it..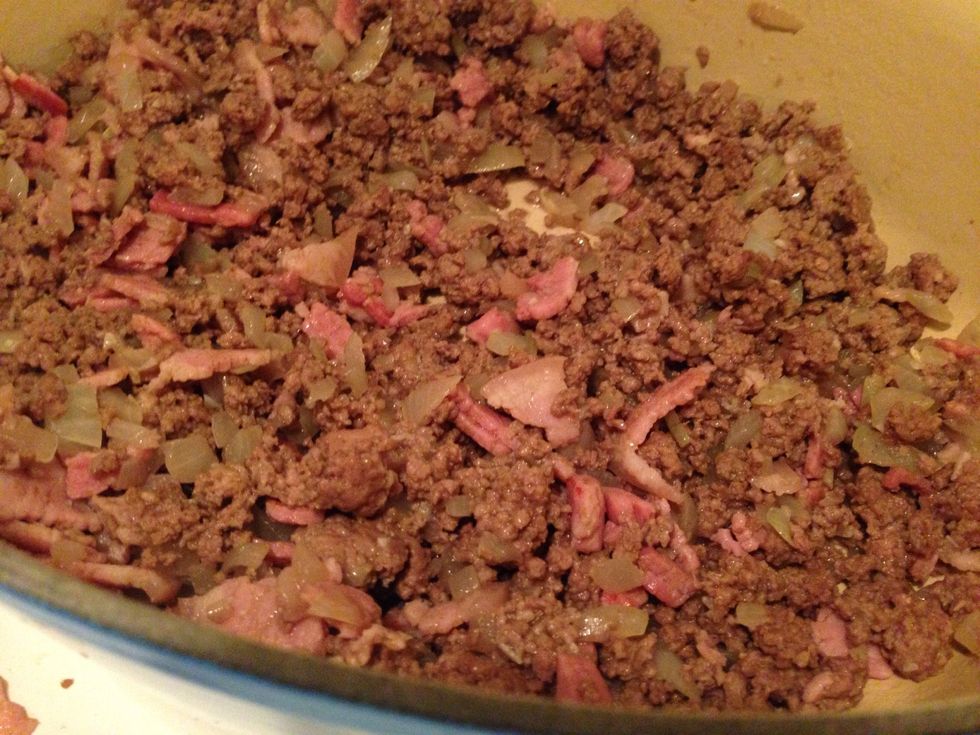 ..and move to a bigger pot.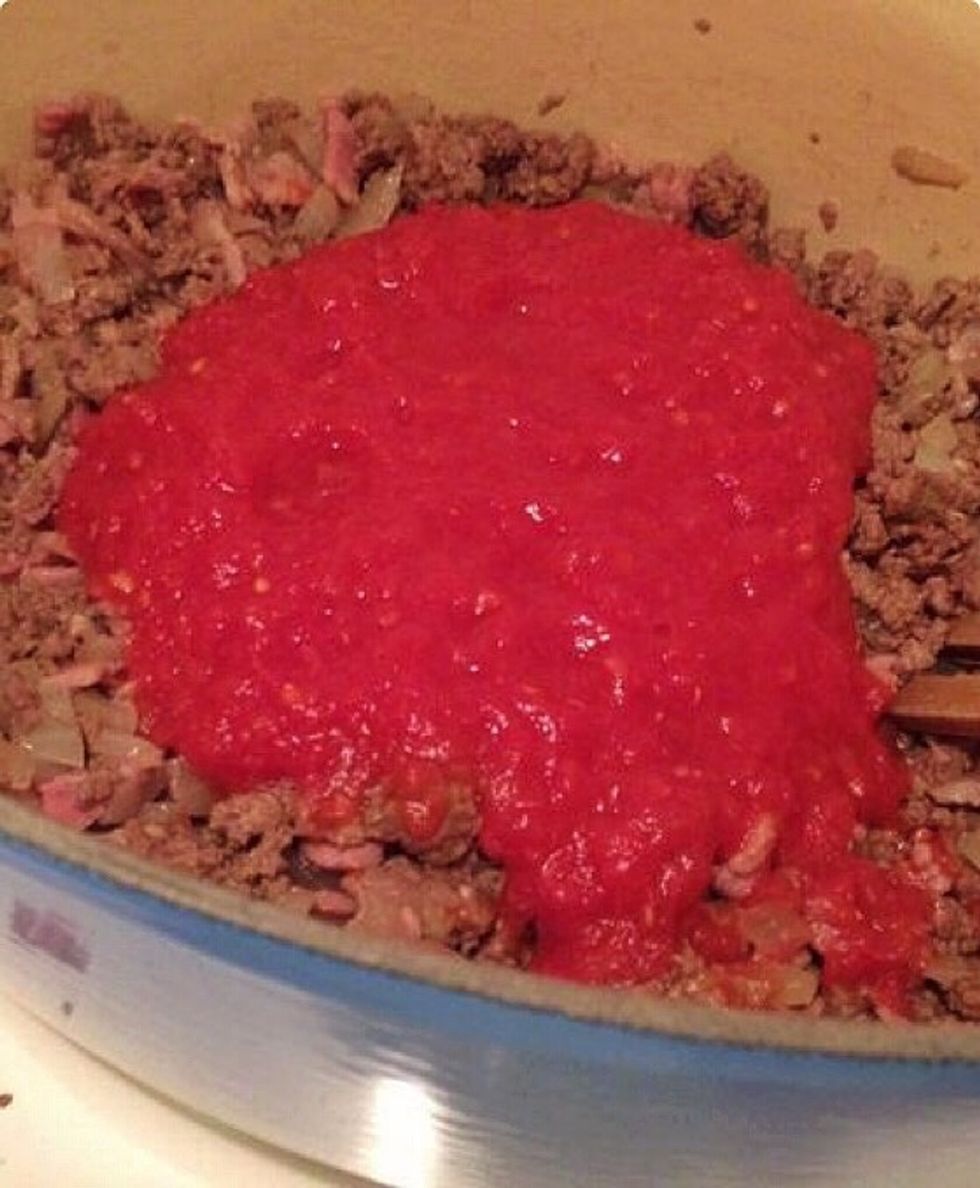 Add canned (or fresh) tomatoes..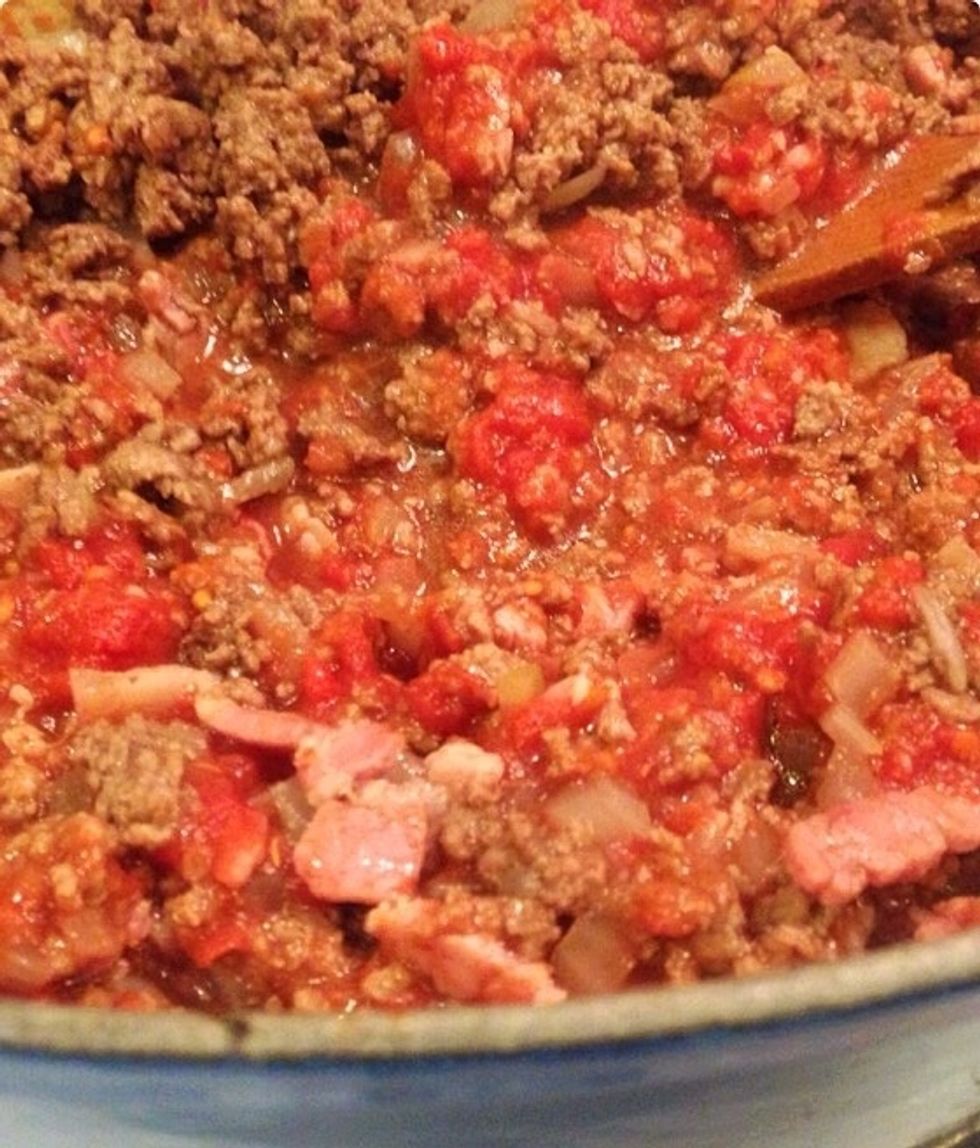 ..and stir.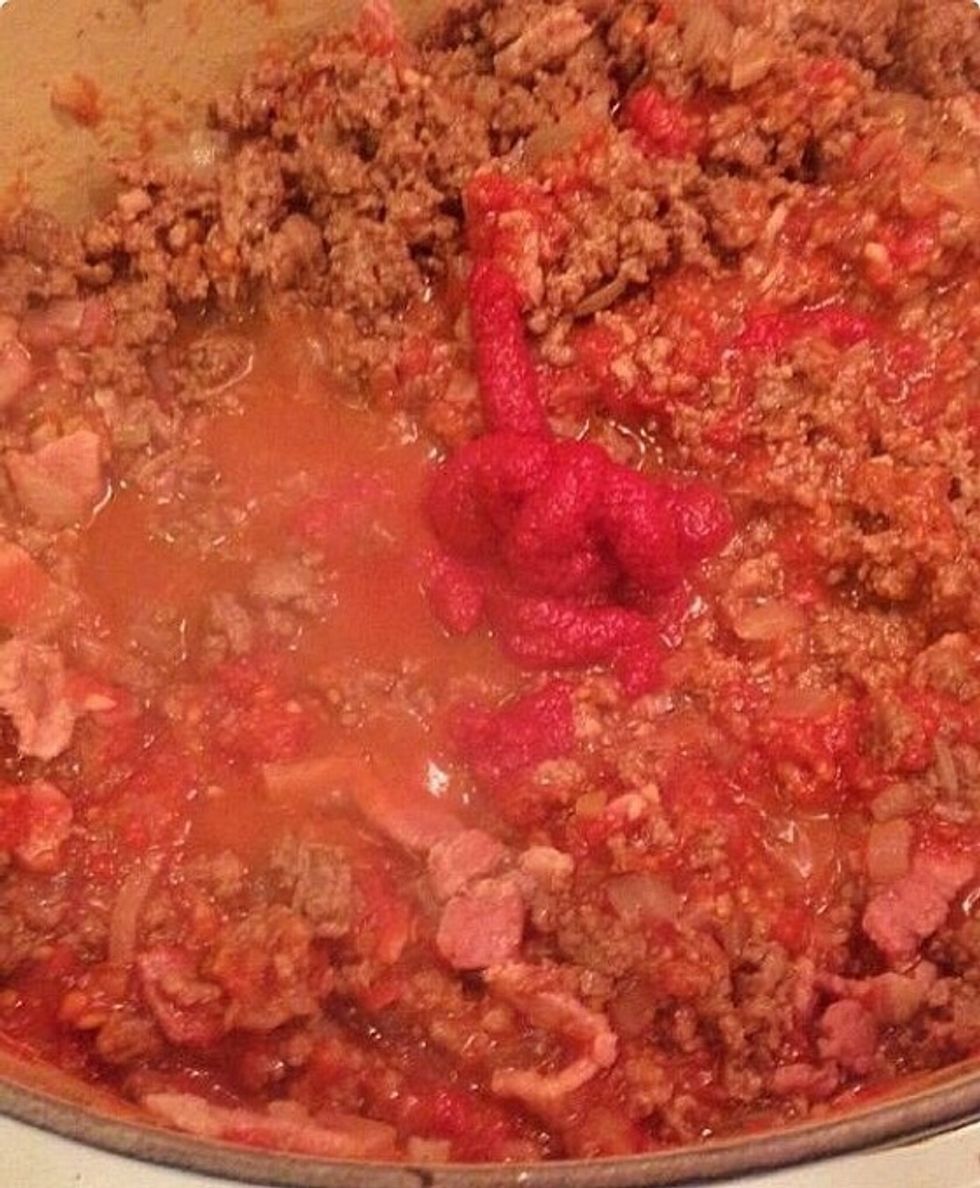 Then add tomato puree.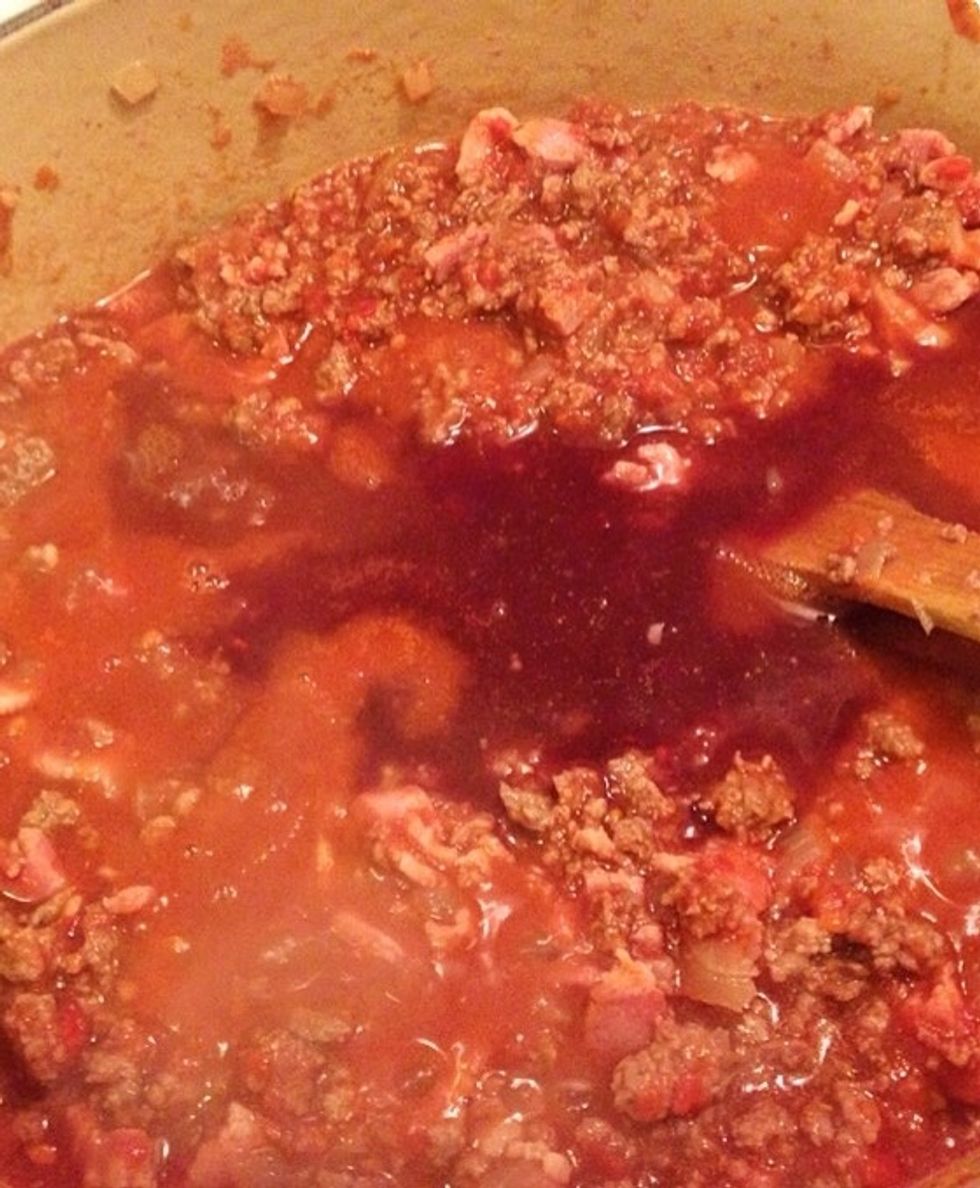 Add beef stock or similar..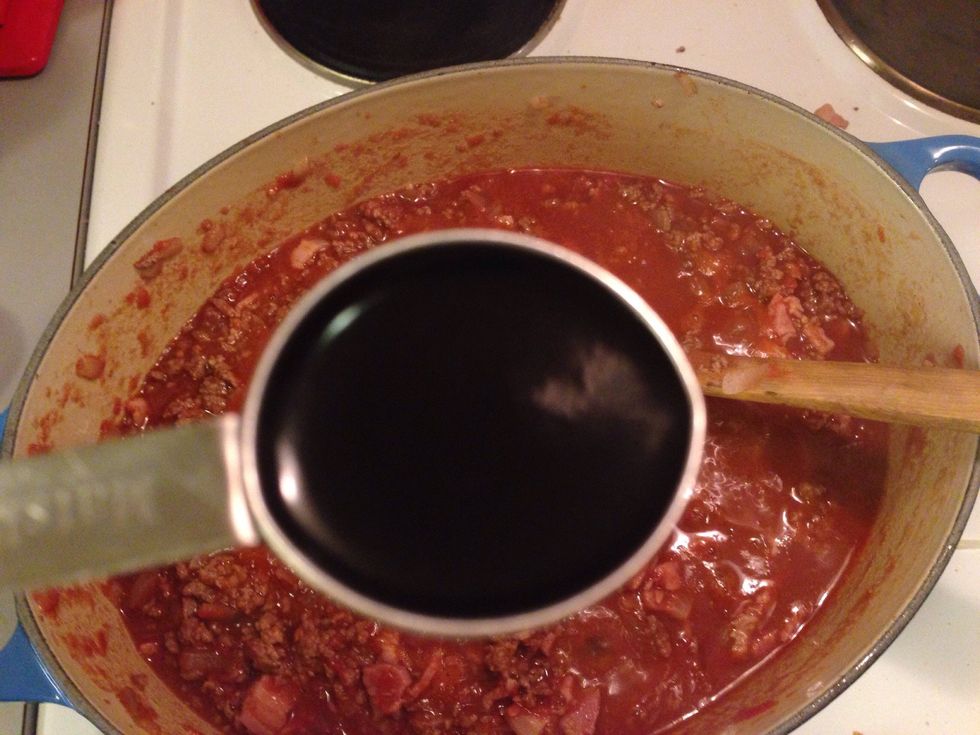 ..as well as red wine. Finish off with black pepper and salt.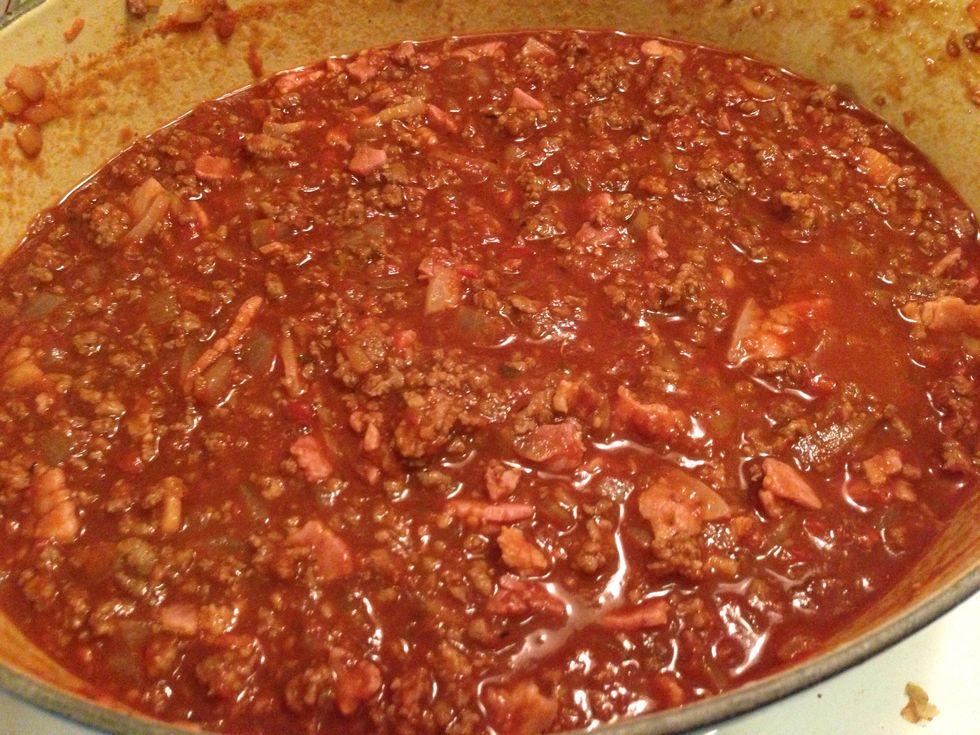 Boil at least 1 hour. While so, prep the bechamel sauce. Mix the ingredients (no photo of this step, sorry) and heat it up. Turn on the oven at 175 C.
When ready, add fresh herbs. I had some basil and thyme that I used but (flat) parsley and/or oregano is also nice. If no fresh herbs are available one can add frozen or dried at an earlier stage.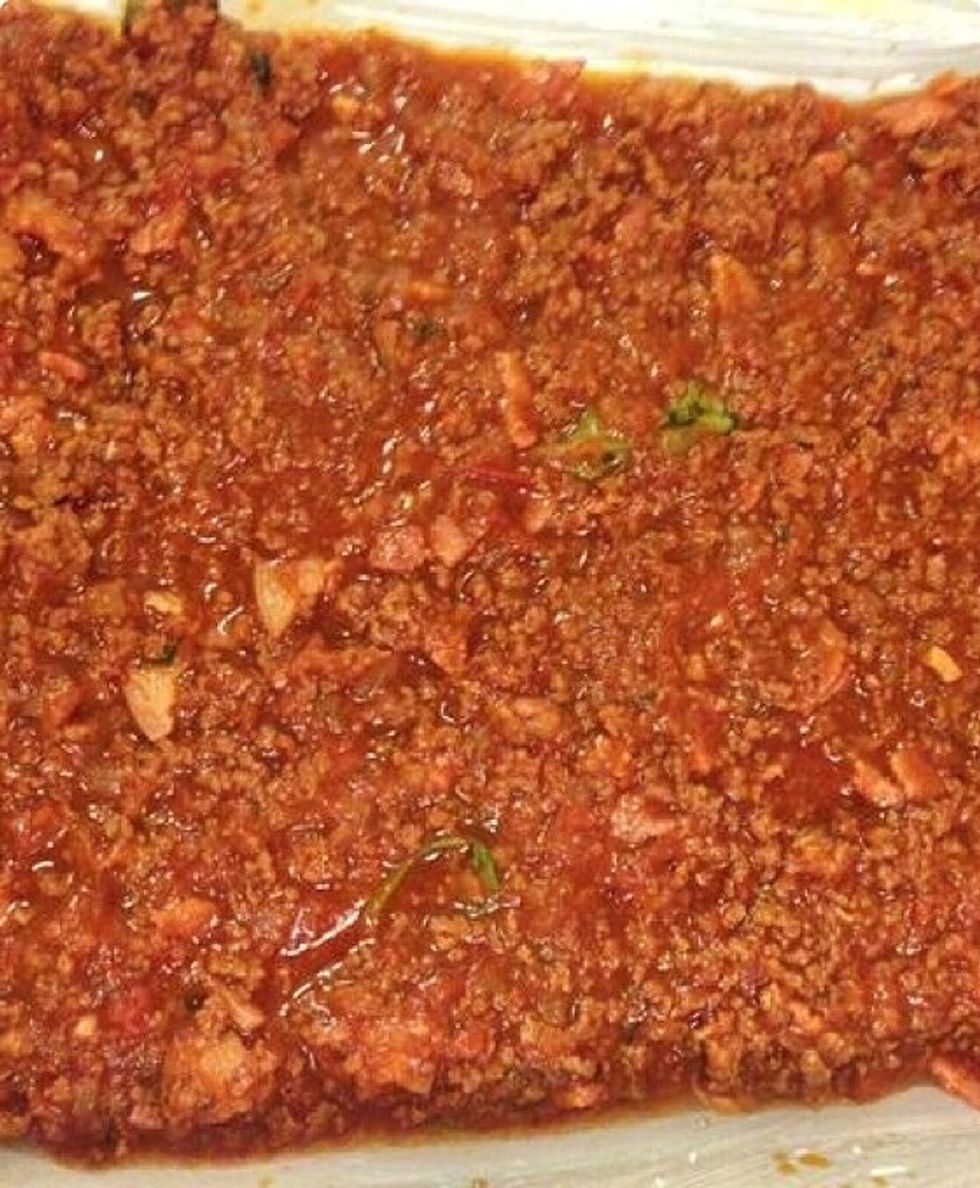 In a buttered oven dish add the 1st layer which is the meat sauce.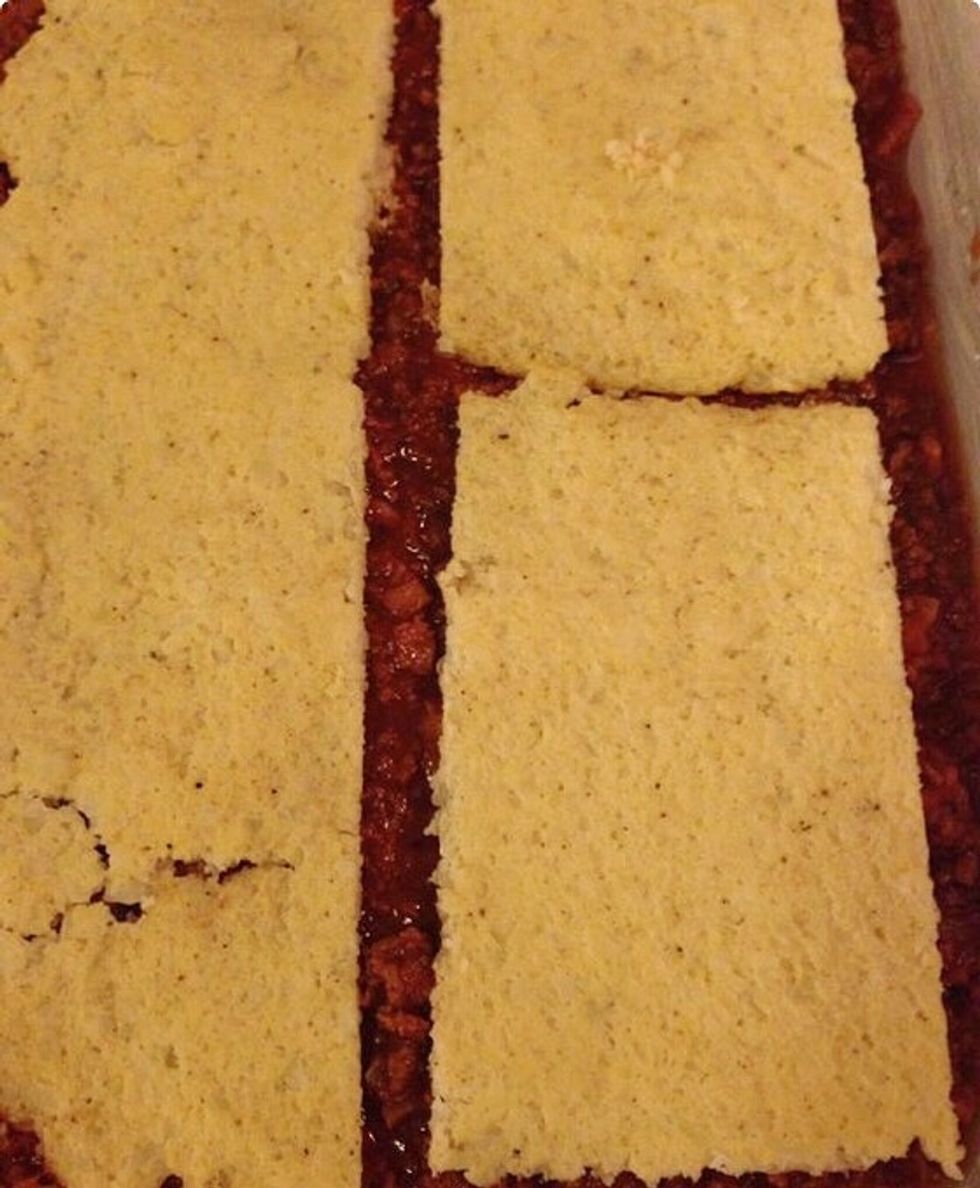 The 2nd layer consists of the cauliflower lasagna noodles that have been presented in an earlier guide: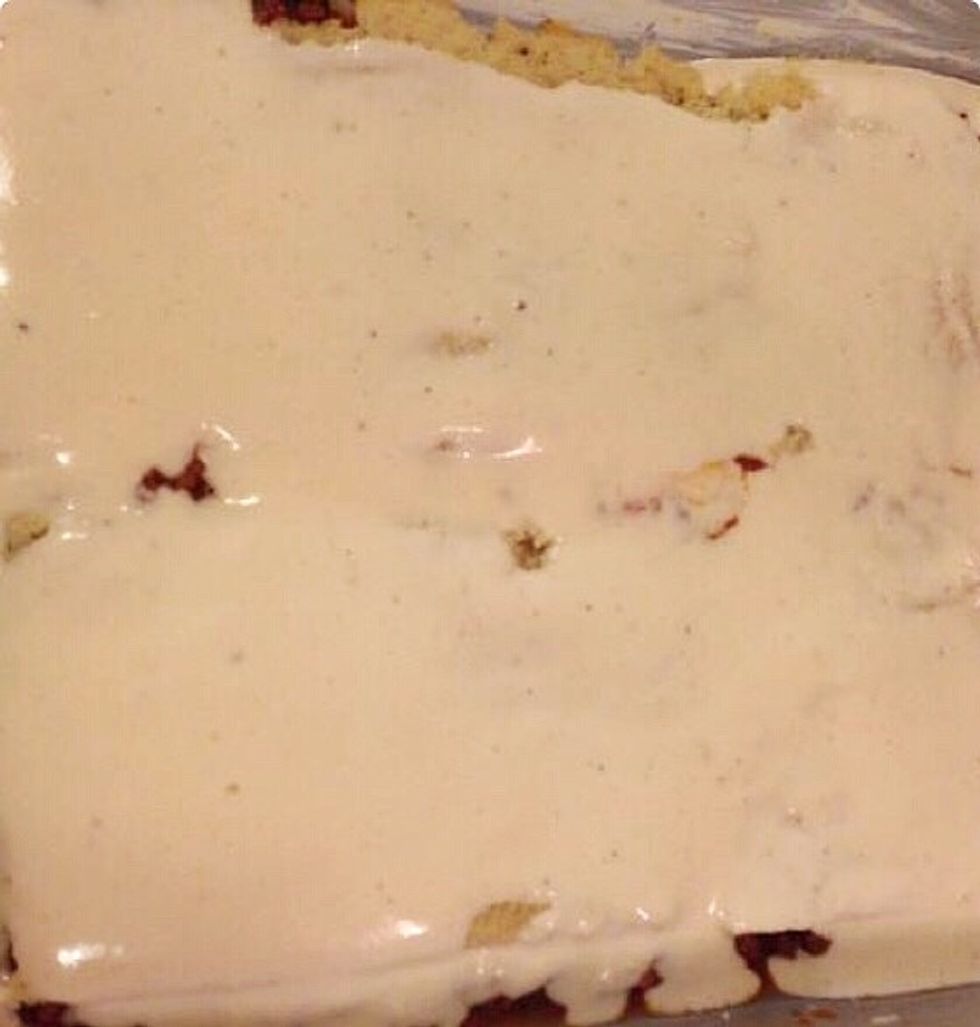 Layer 3: On top of the cauliflower "noodles" add some of the bechamel sauce.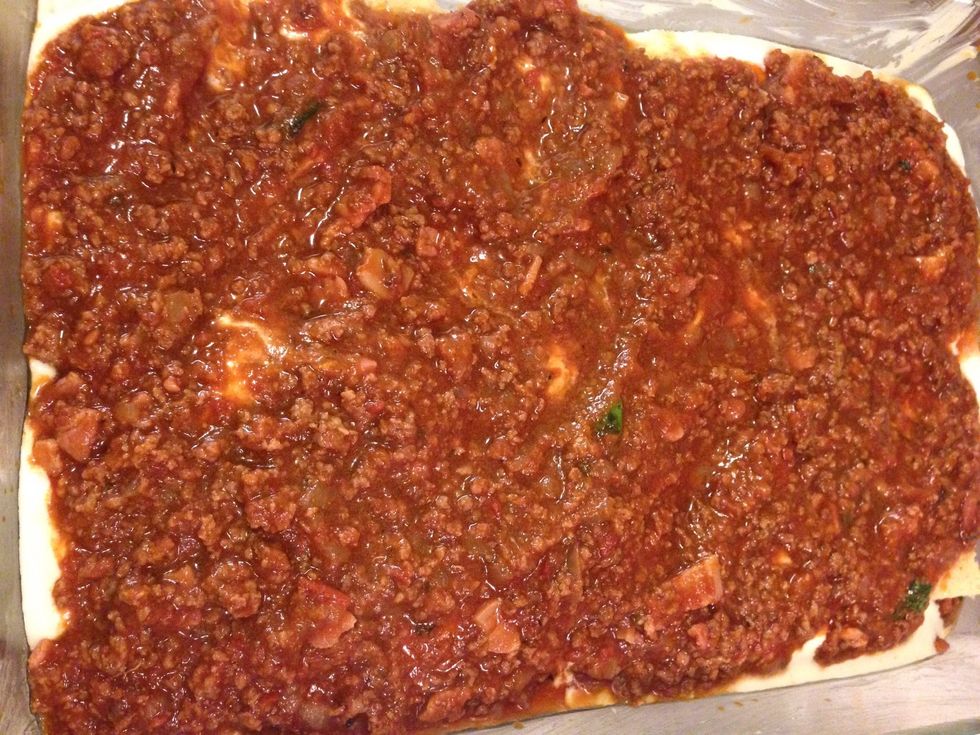 Add another layer of the bolognese.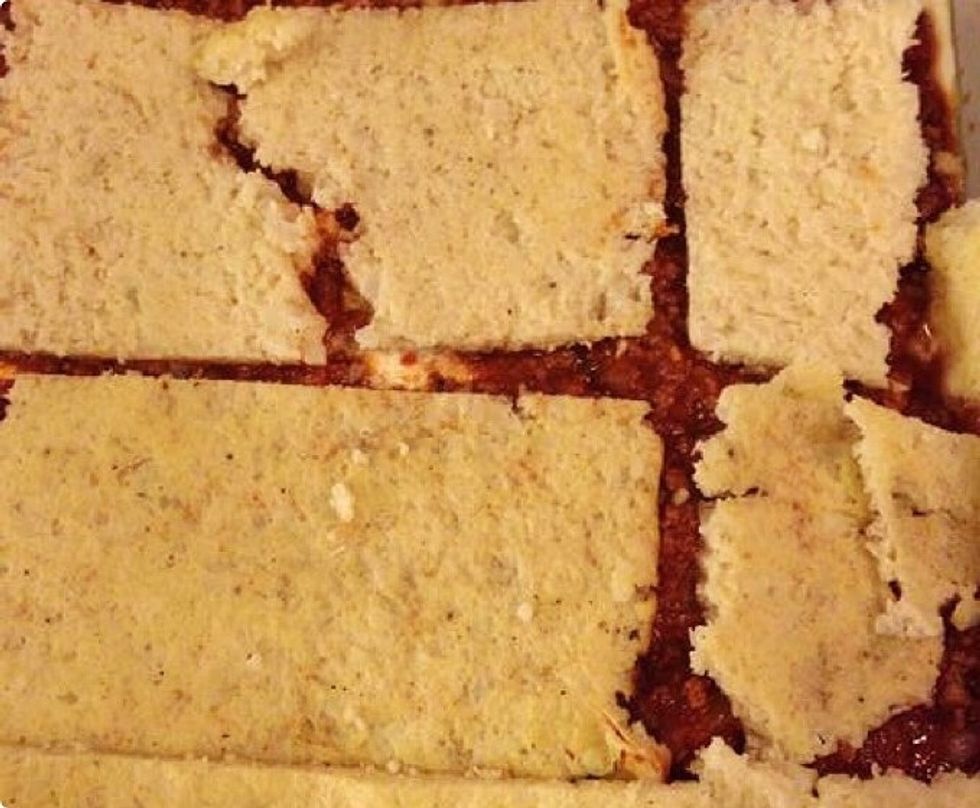 Add another layer of the cauliflower noodles...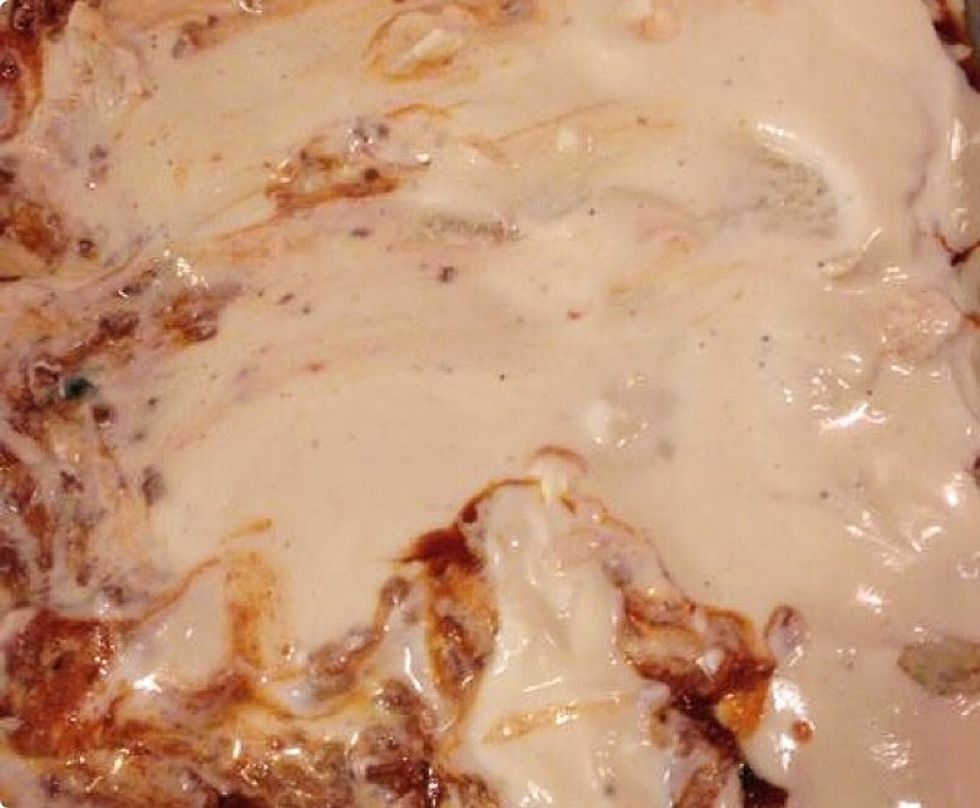 ..more sauce and finally the cheese on top. Cook in the oven around 30 minutes.
Sprinkle some fresh herbs on top before serving. Enjoy the lasagna with a glass of red wine.
1.0 Onion
2.0 Garlic cloves
180.0g Smoked pork
500.0g Minced beef
650.0g Canned tomatoes
3.0Tbsp Tomato paste
2.0Tbsp Beef stock
50.0ml Red wine
1.0tsp Black pepper
Salt to taste
Bechamel sauce:
100.0ml Creme fraiche
100.0ml Philadelphia cream cheese
300.0ml Cooking cream or heavy cream
100.0g Grated cheese
Salt & black pepper
Karin Siöö
Lives in Sweden. Gets inspiration from trips, blogs & international students I meet at work.