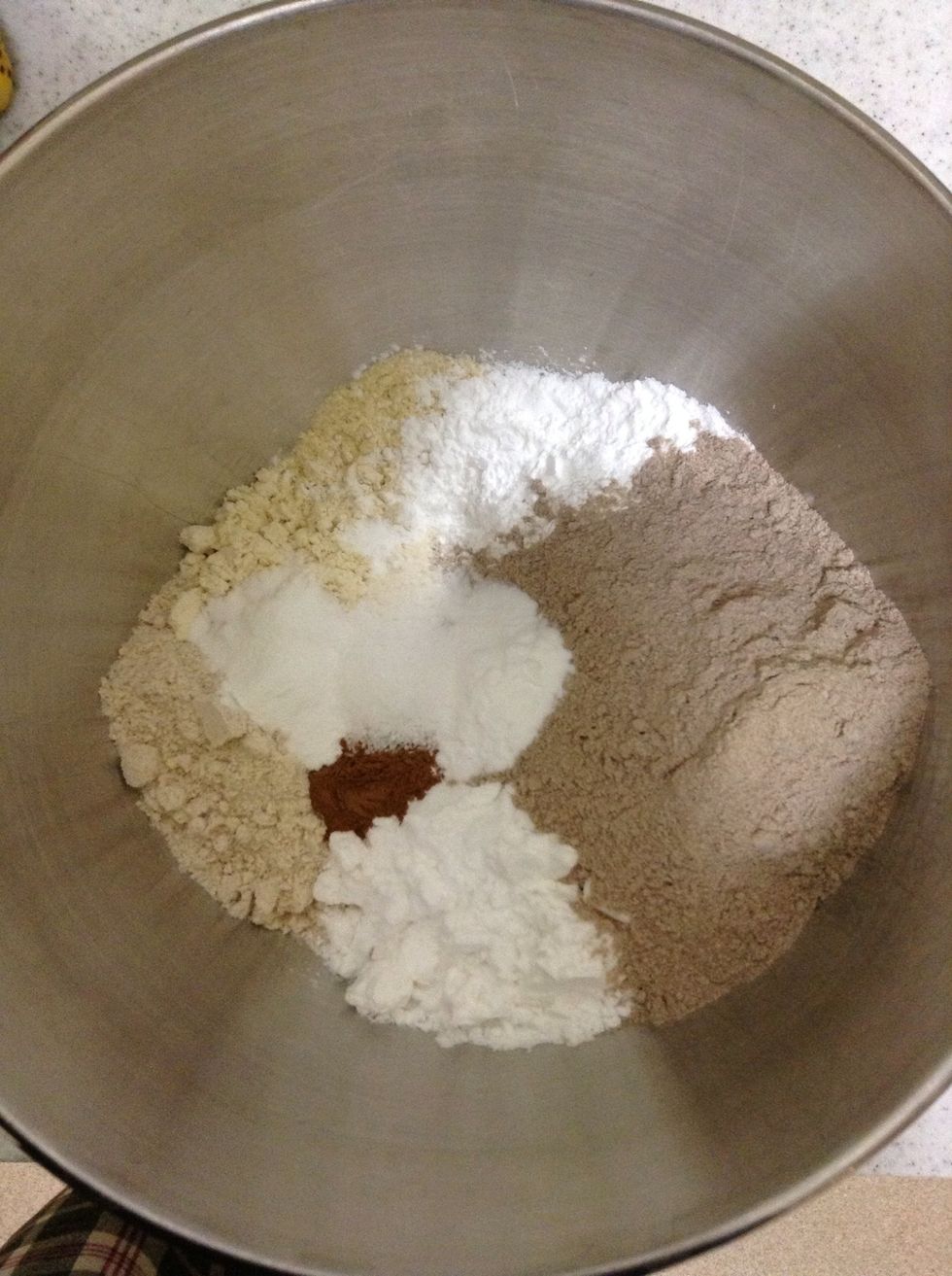 Combine all dry ingredients into a bow. But only add 2 tsp baking powder, the third will be used later.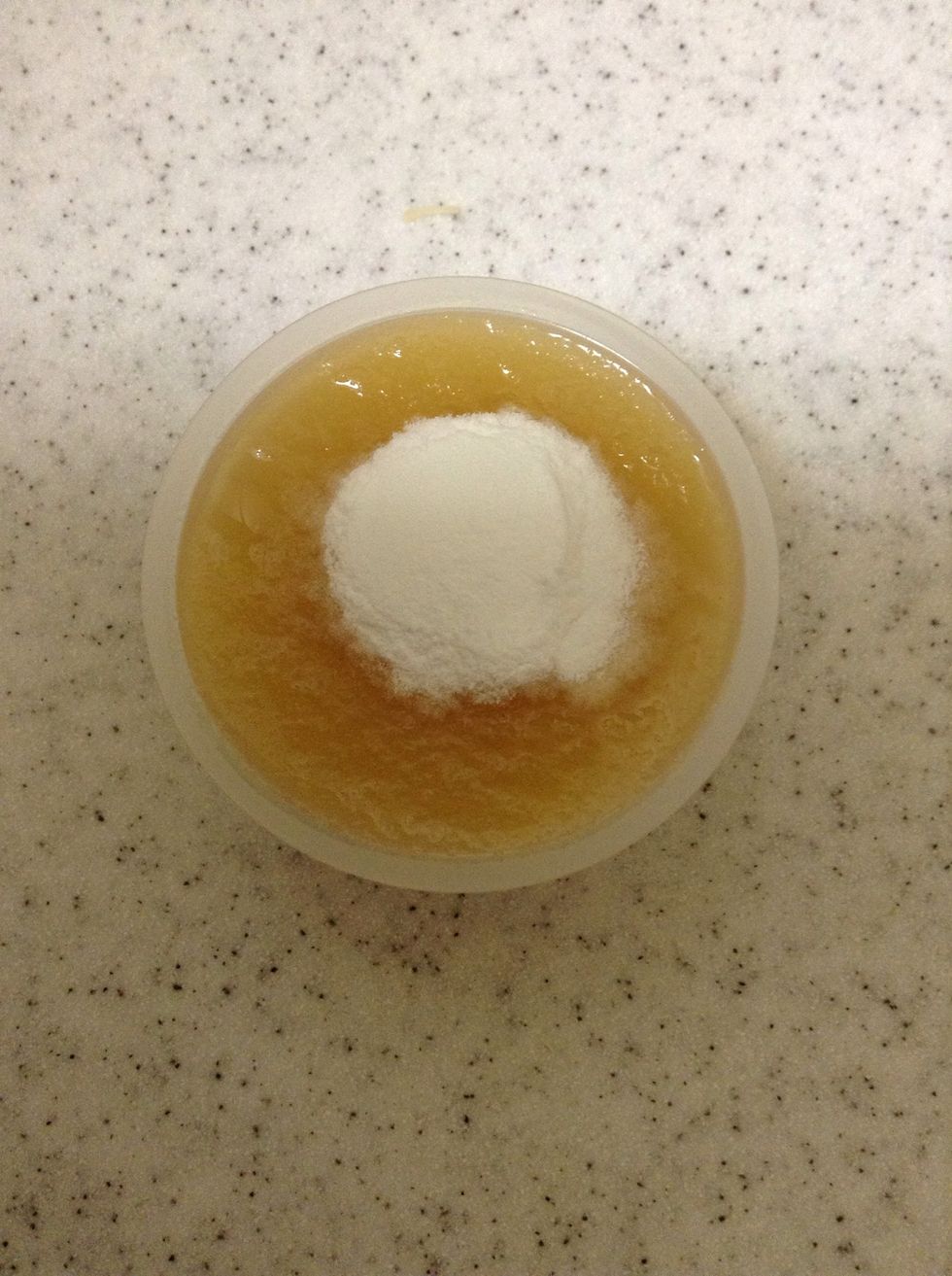 Add the third teaspoon of baking powder to the applesauce and stir. It will begin to bubble and expand so watch out!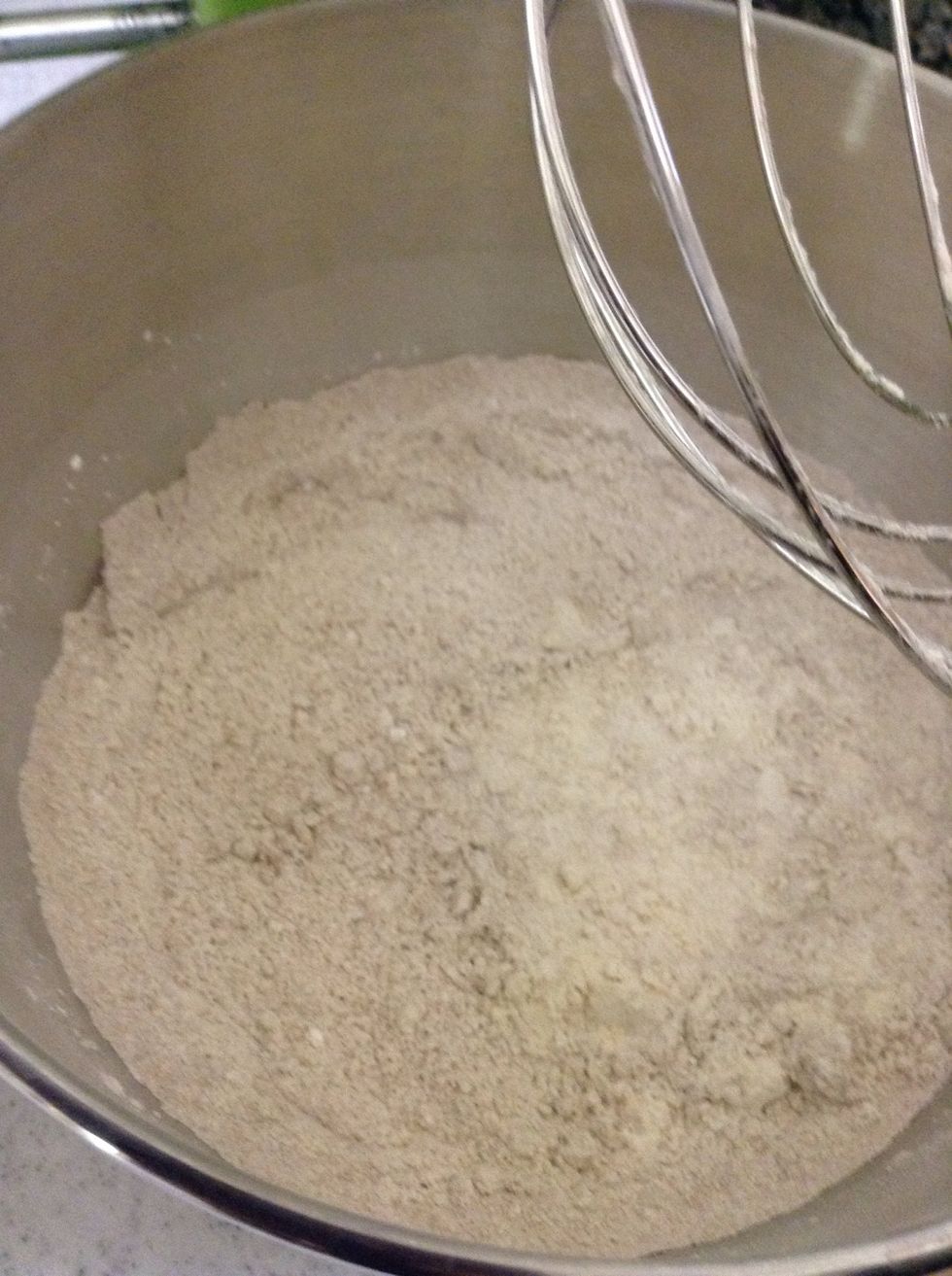 Mix the flours together and create a well in the center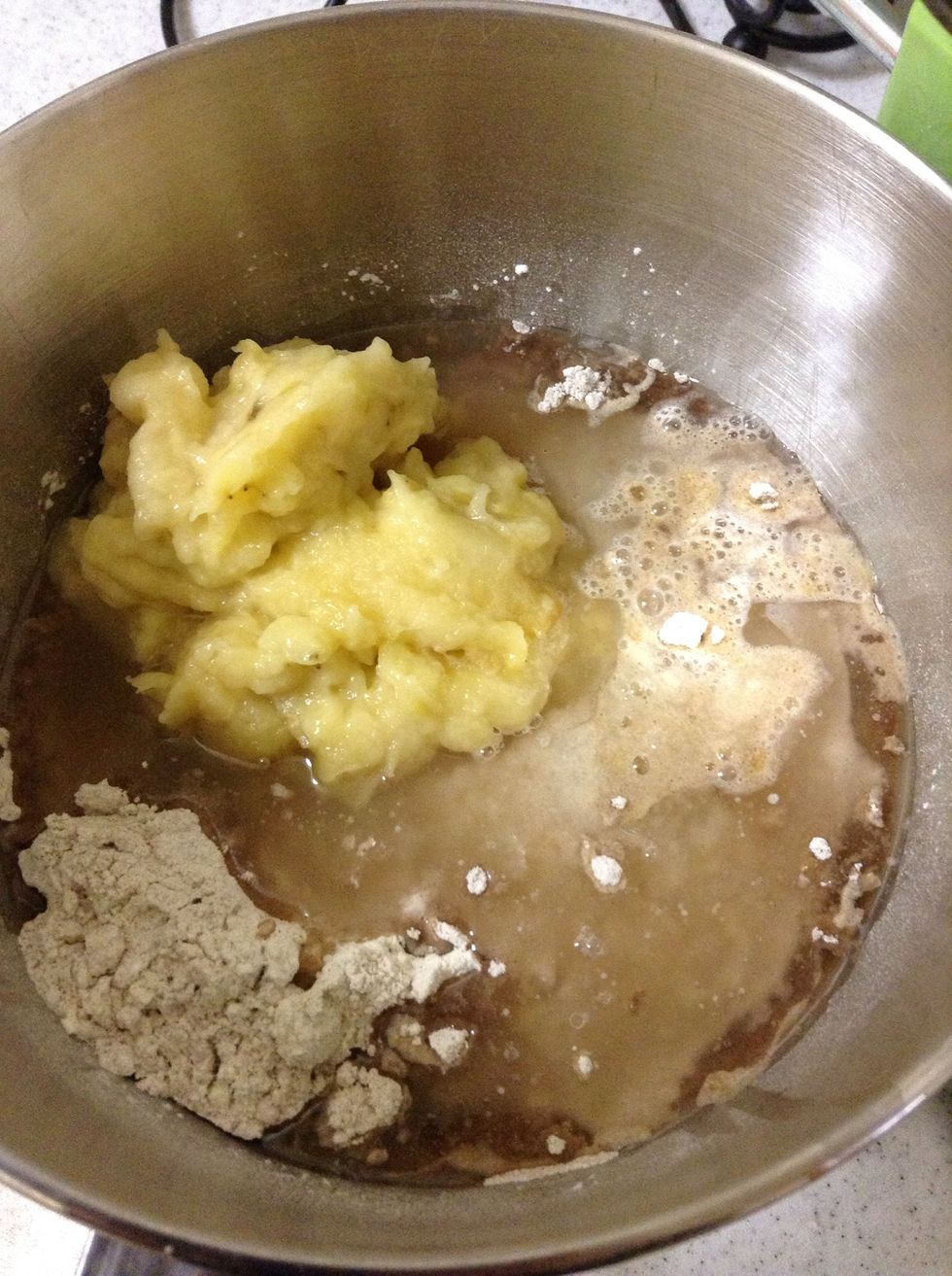 Add wet ingredients into the well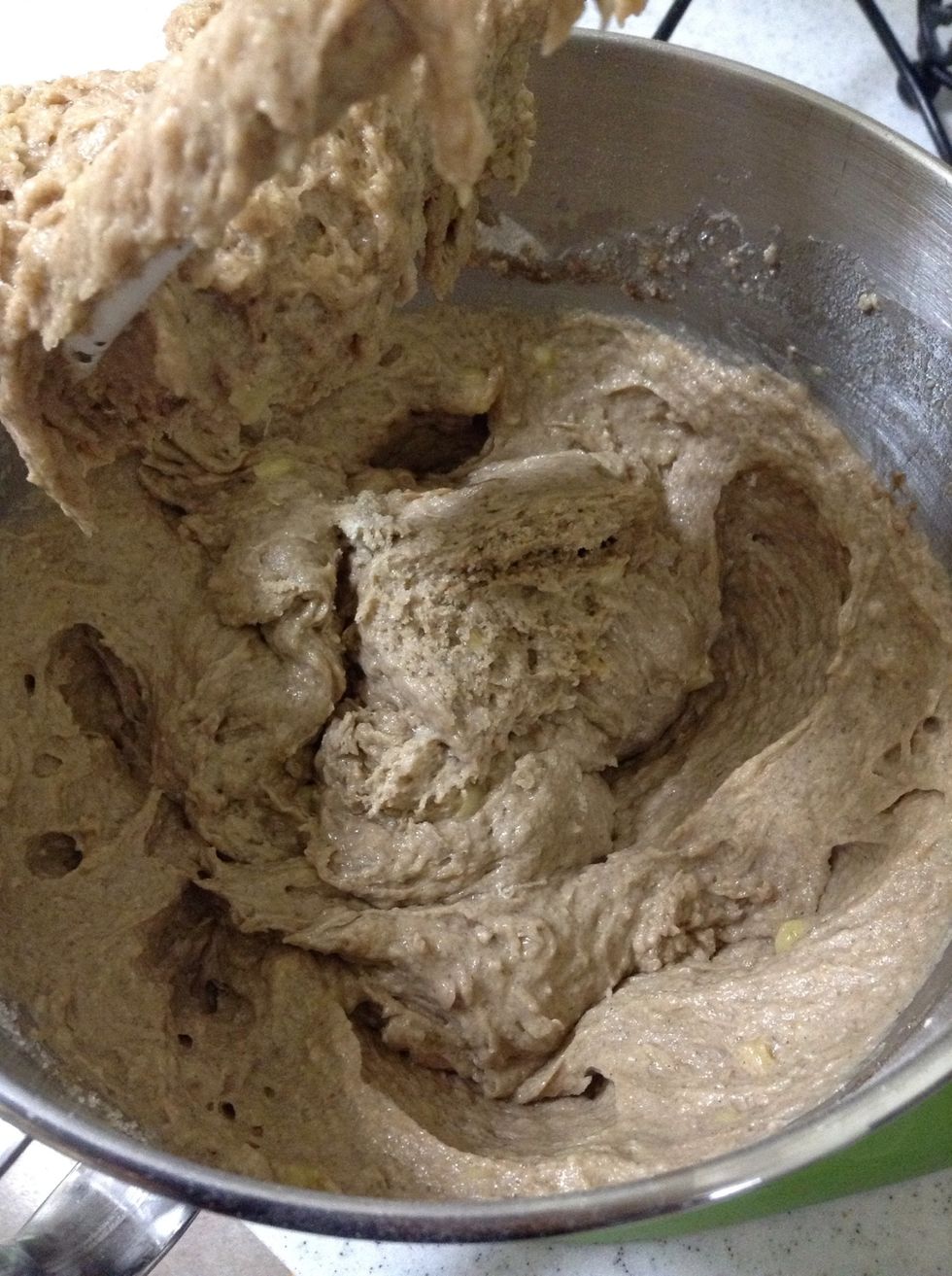 Stir on low power until fully combined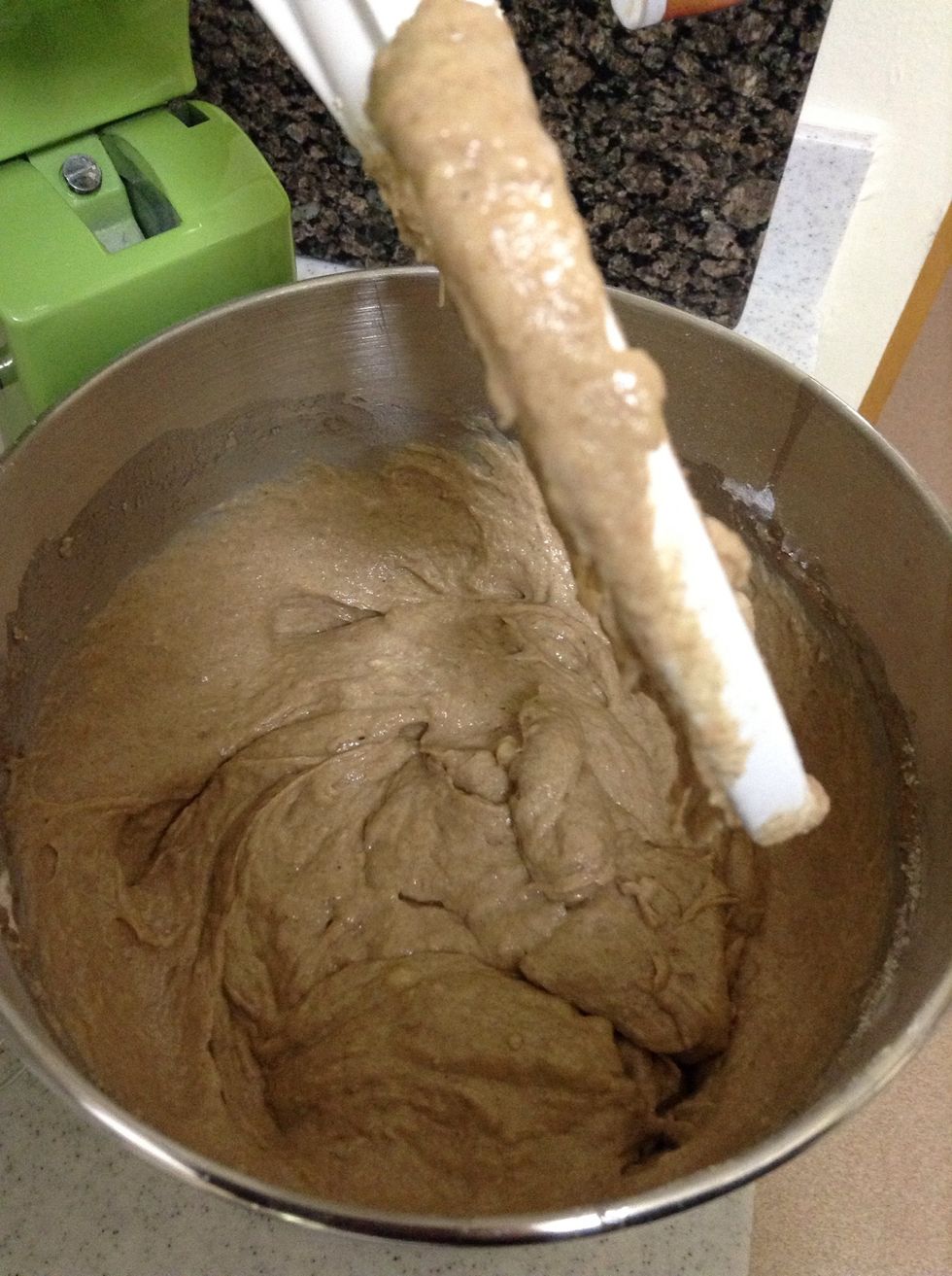 Mix on high power for 1 minute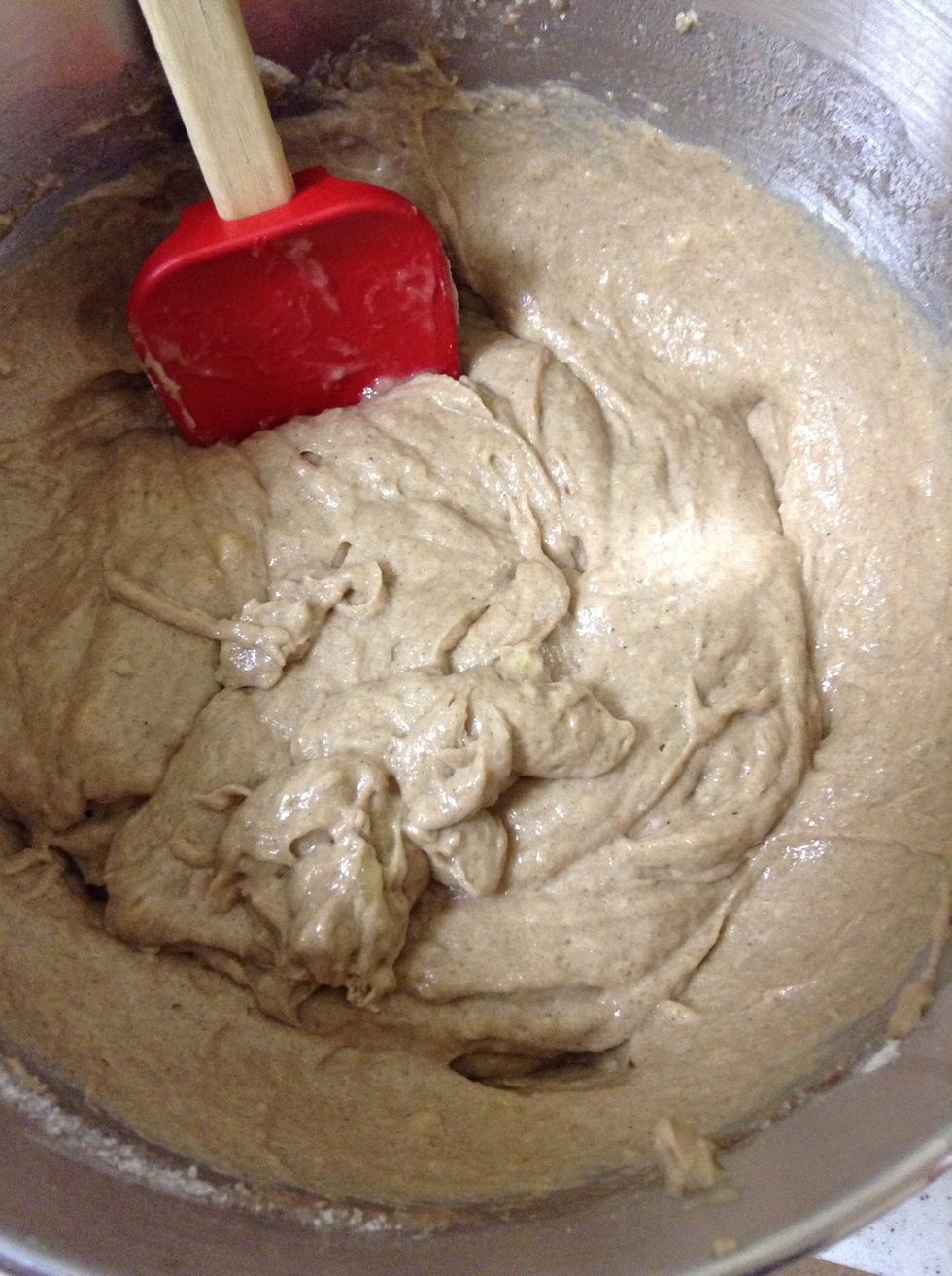 Final mix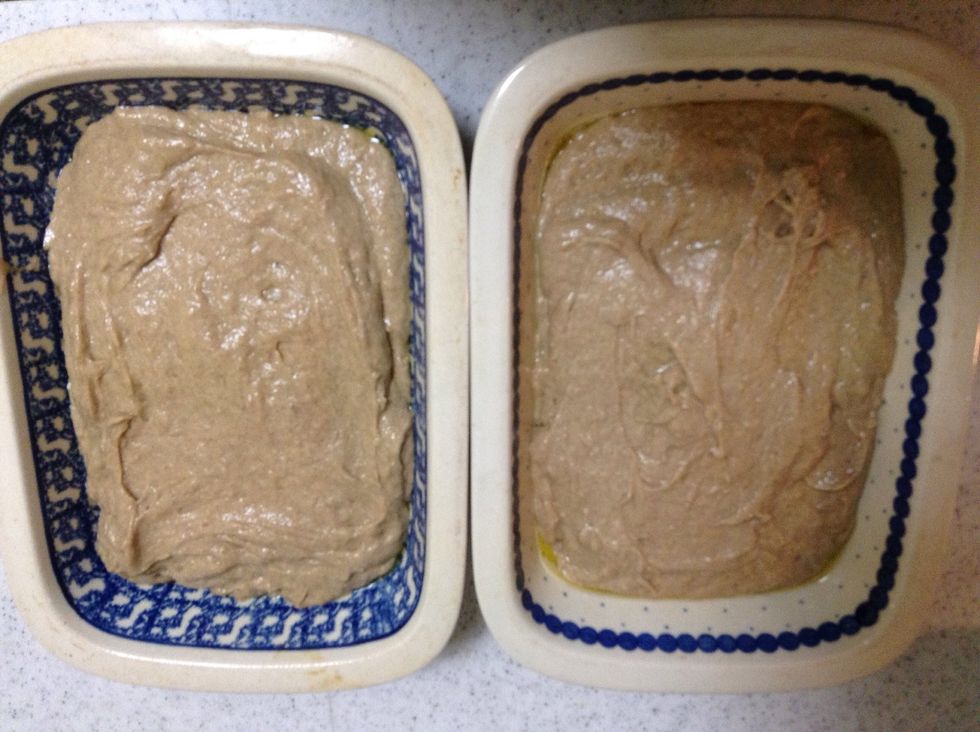 Divide evenly into two pans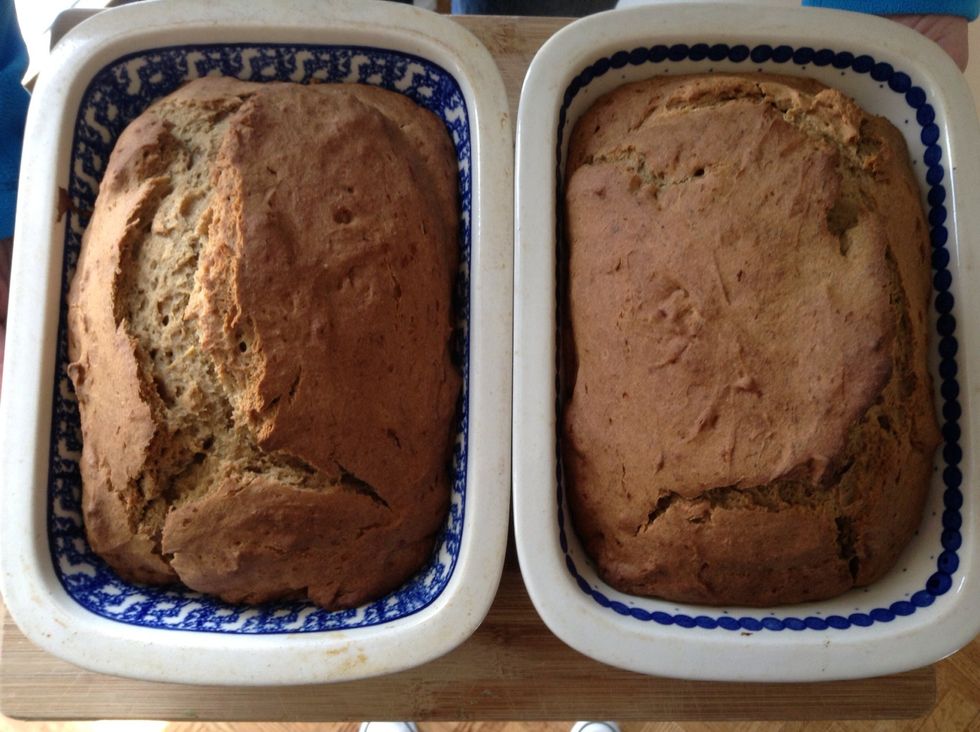 Finished product!
1/2c Millet flour
1/4c Sorghum flour
1.0c Teff flour
1/4c Potato starch
3/4c Tapioca starch (flour)
2.0tsp Xanthan gum
3/4c Xylitol sweetener
3.0tsp Baking soda
1.0tsp Baking powder
1/2tsp Sea salt
1/2c Unsweetened applesauce
1.0c Coconut oil
3/4c Warm water
2.0c Ripe bananas
1.0tsp Vanilla extract