My sneakers were grey but I wanted black sparkle kicks, so I started by using black acrylic paint to cover the outside fabric on my shoes. I got a little paint on the rubber toes, but I can clean that
I painted over the lacing grommets on my shoes, but if you have the patience & time just carefully paint around them. While your paint is drying combine modpodge & glitter in mixing cup.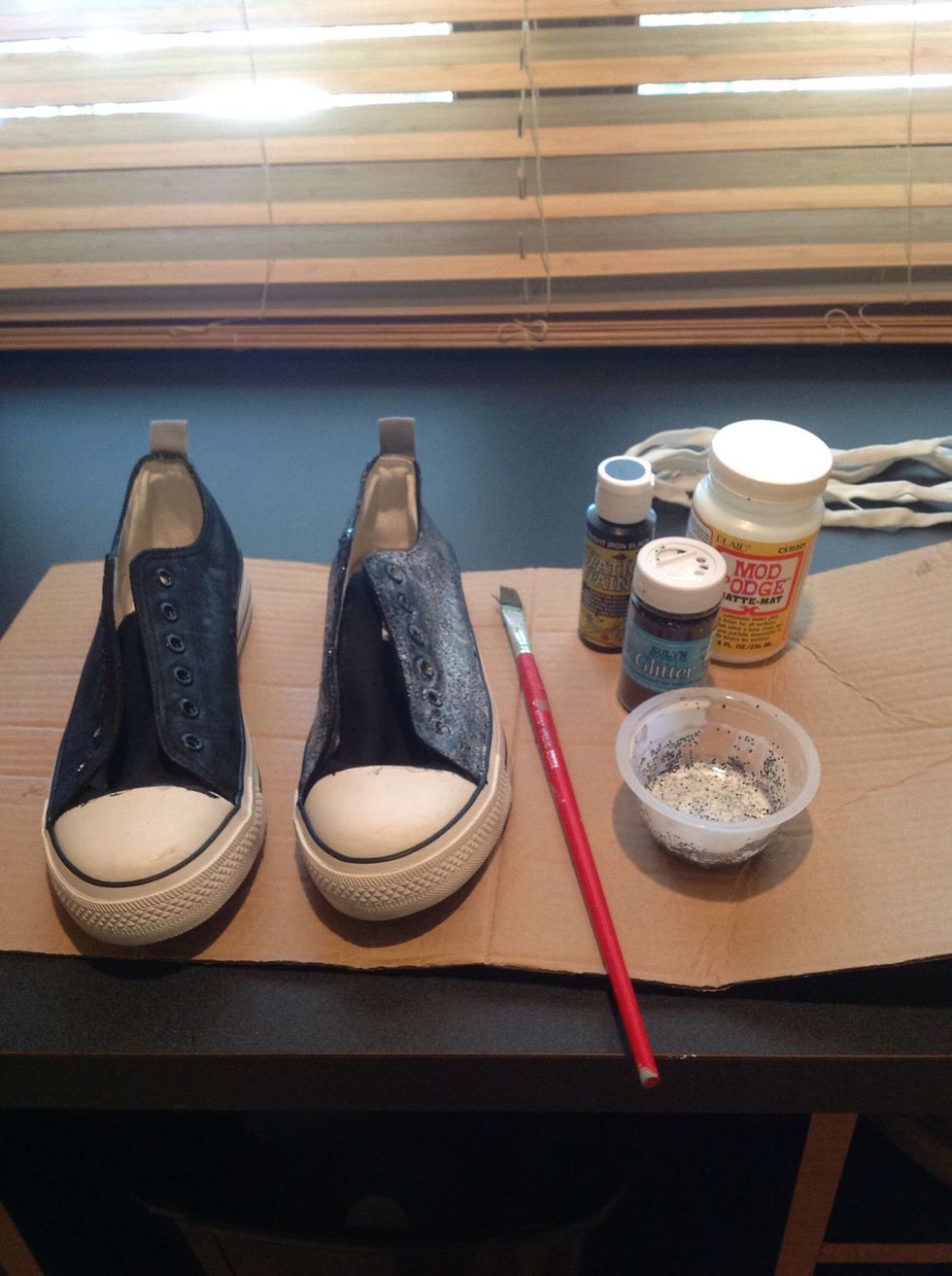 You can make your mix as thick or thin with glitter as you like. The thicker the mix the less coats you'll need. I used black glitter on top of a black shoe to hide any gaps in my layers of sparkle.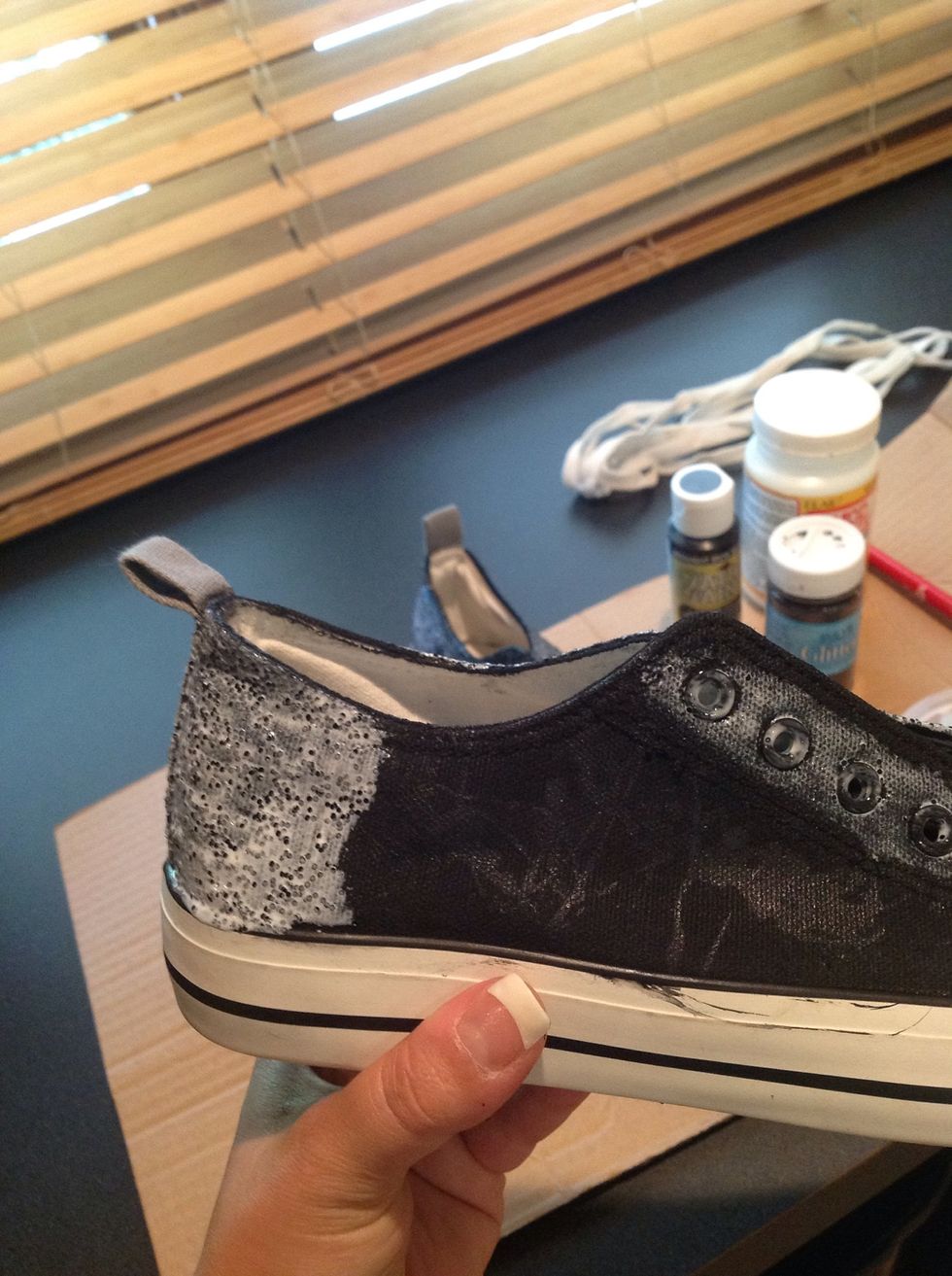 Add your glitter mix in small patches trying not to rework areas that you've already gone over- or it will pull up the glitter that you just laid down. The Modpodge goes on white but it'll dry clear.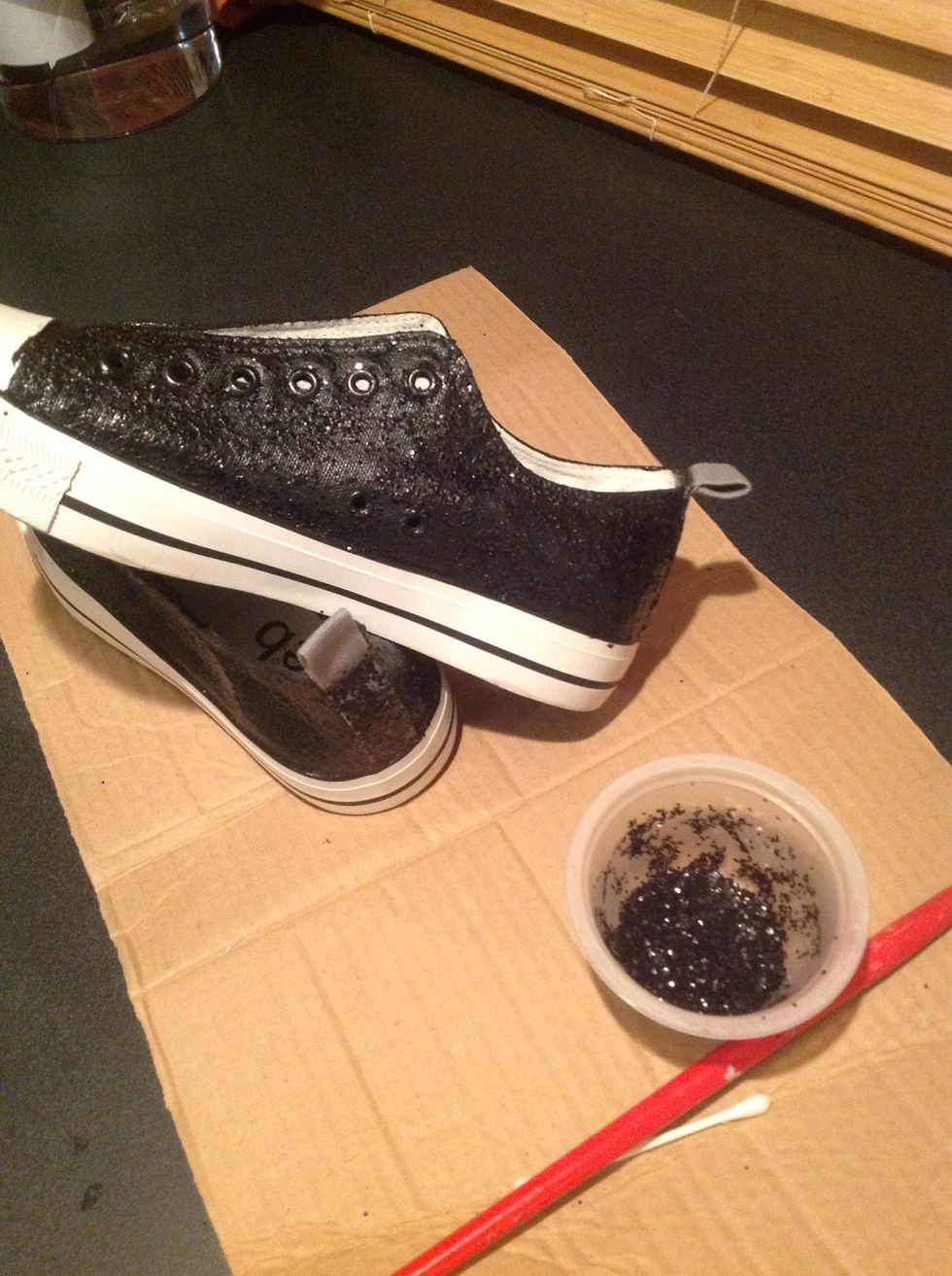 These are my shoes with one coat of glitter glue. I put about 3 coats on, and on my final and fourth coat I used Fine sized black glitter.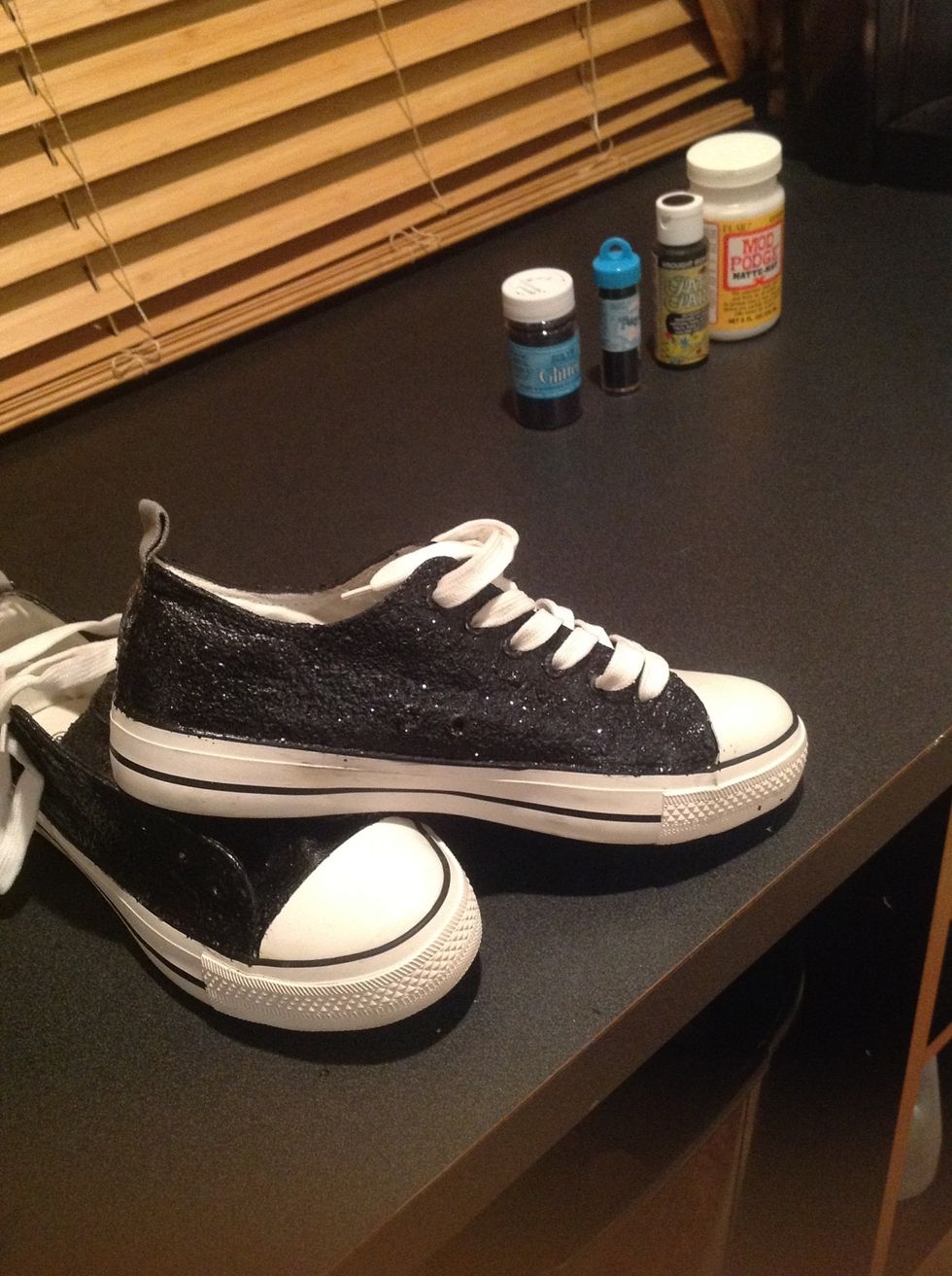 Once all of your layers are dry you can put your laces back in and head out on the town! I made a mistake & used matte modgepodge, otherwise you'd see the sparkle better. It comes in various finishes.
You might want to think about adding a protective coating to your new sparkle kicks, or at least try not to stand in puddles. I'm not sure that Modpodge can handle that kind of craziness. I dunno.
Shoes
Modpodge
Glitter
Paint brush
Acrylic paint
Disposable mixing container