Take time to let the polish dry in between coat, or the nail polish won't dry as fast.
11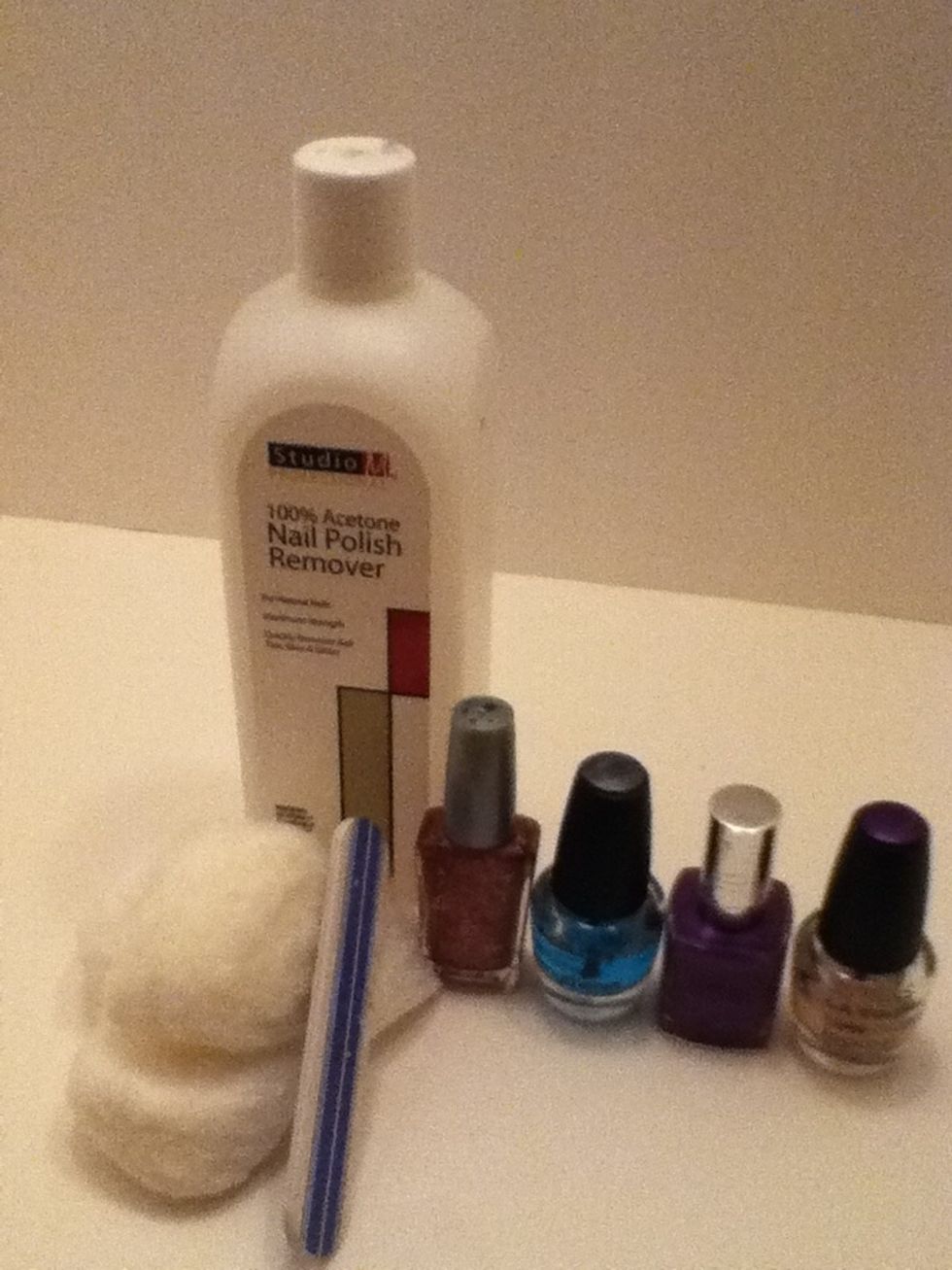 Sorry the photo are bad I had to use my iPod.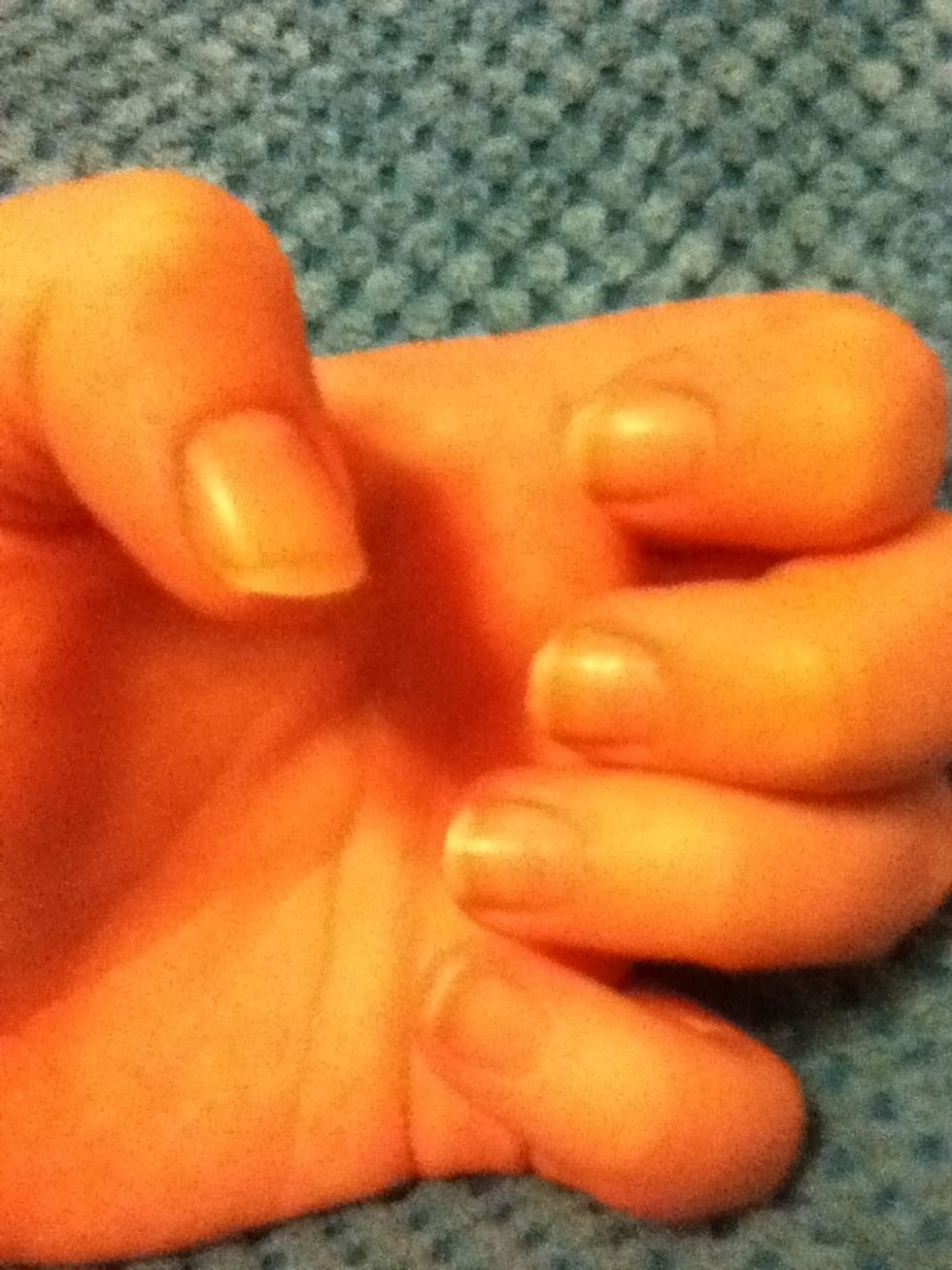 Clean up your nail, file them if necessary. Don't forget to wash your hands after using the nail polish remover. After add the base coat to protect your nails.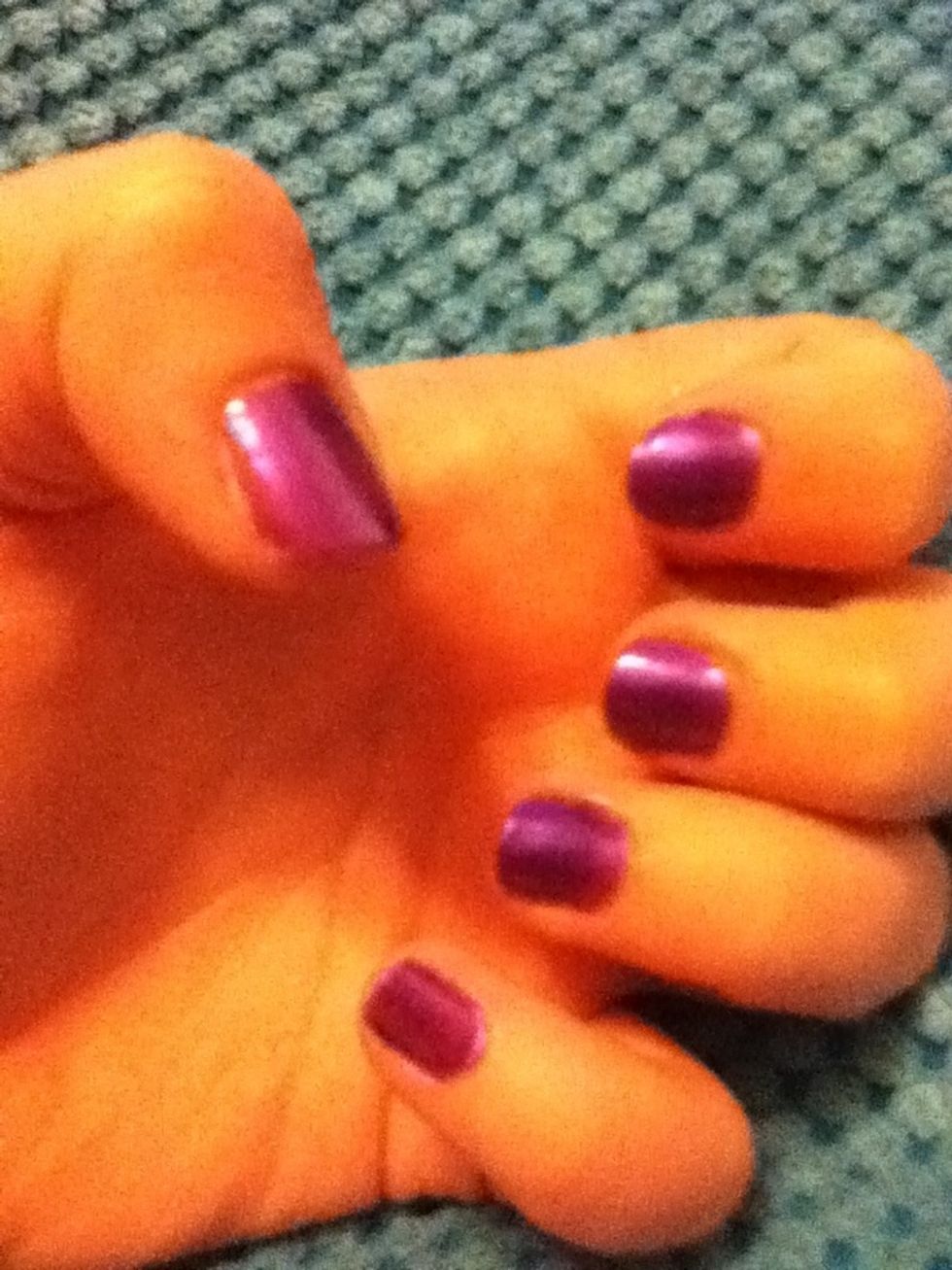 Paint 'em and then clean 'em up with a q tip dipped in remover. I didn't do the best job.
Then paint over the bottom coat of nail polish with the glitter, this is kind of a crappy photo but it looks a lot better in person. When the glitter drys add the top coat.
100% Acetone nail polish remover
Cotton balls
Nail file
Base coat
Top coat
Non glitter nail polish
Glitter nail polish