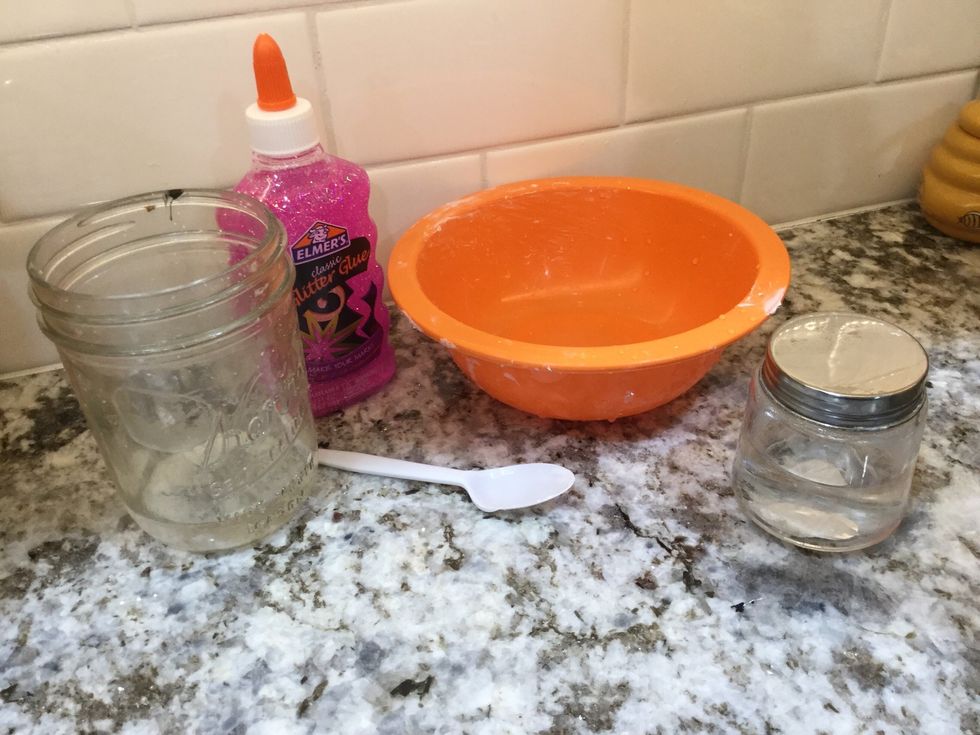 These are the materials ☺️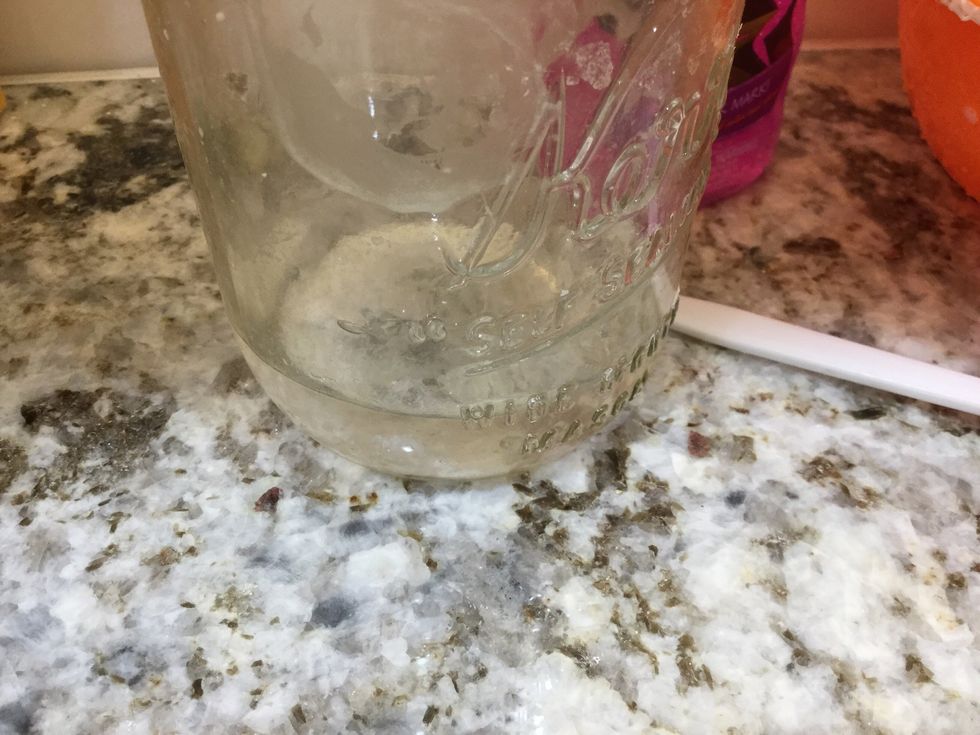 This is the borax solution that I already had. I recently made a slime and hade some left over. You can make it by using 1 cup of warm water and a tsp of borax and wait till all the borax dissolves.😄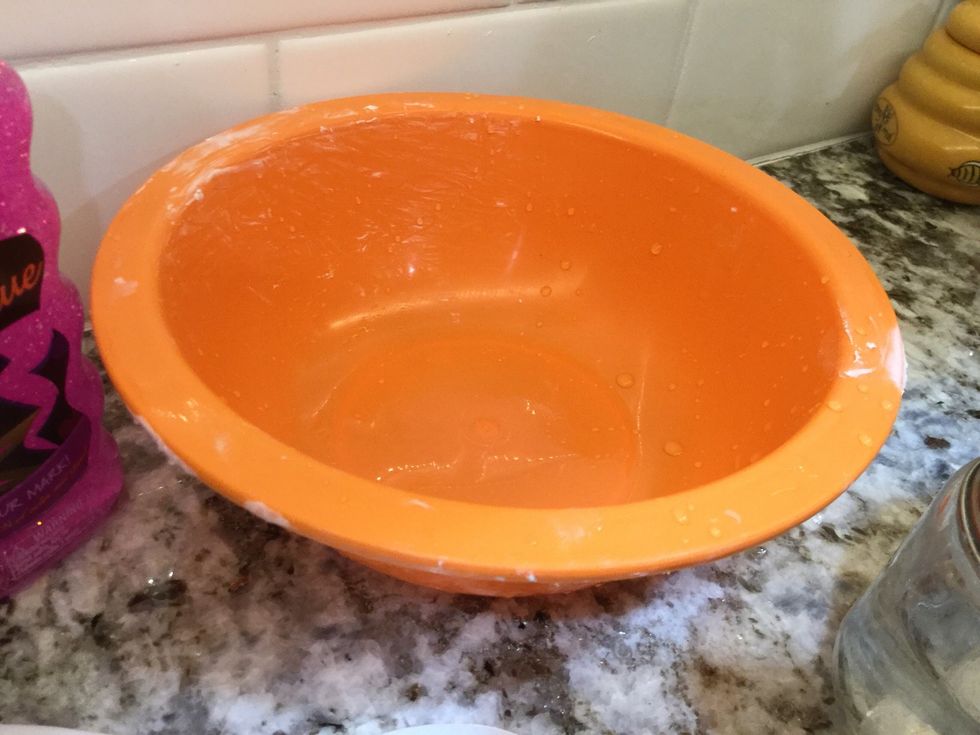 This is the bowl I will be using...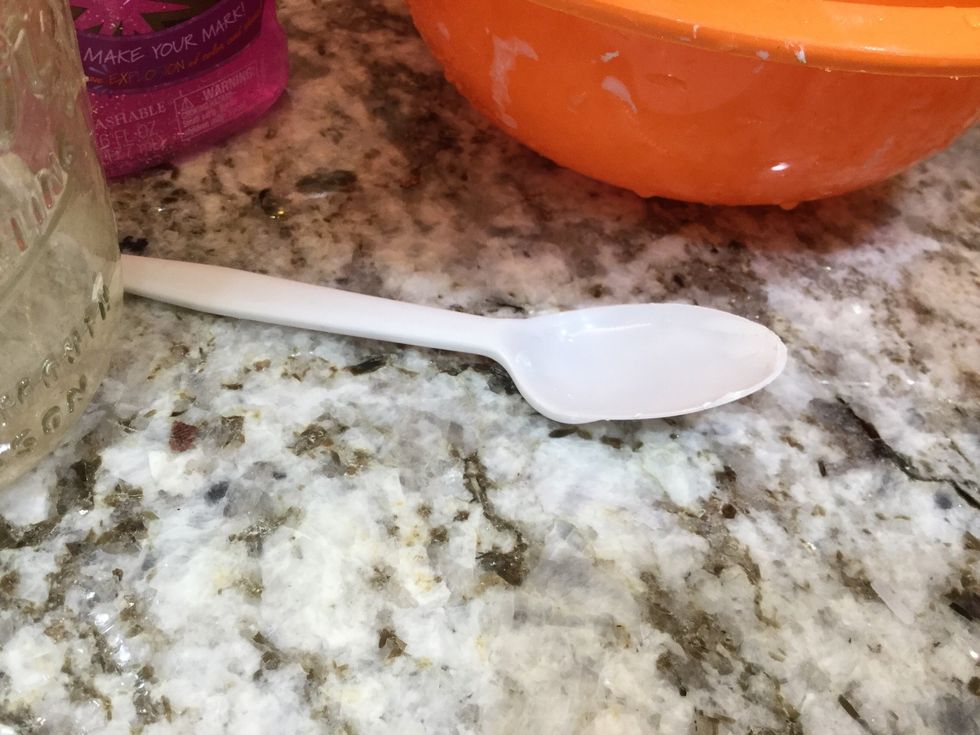 My mixing tool...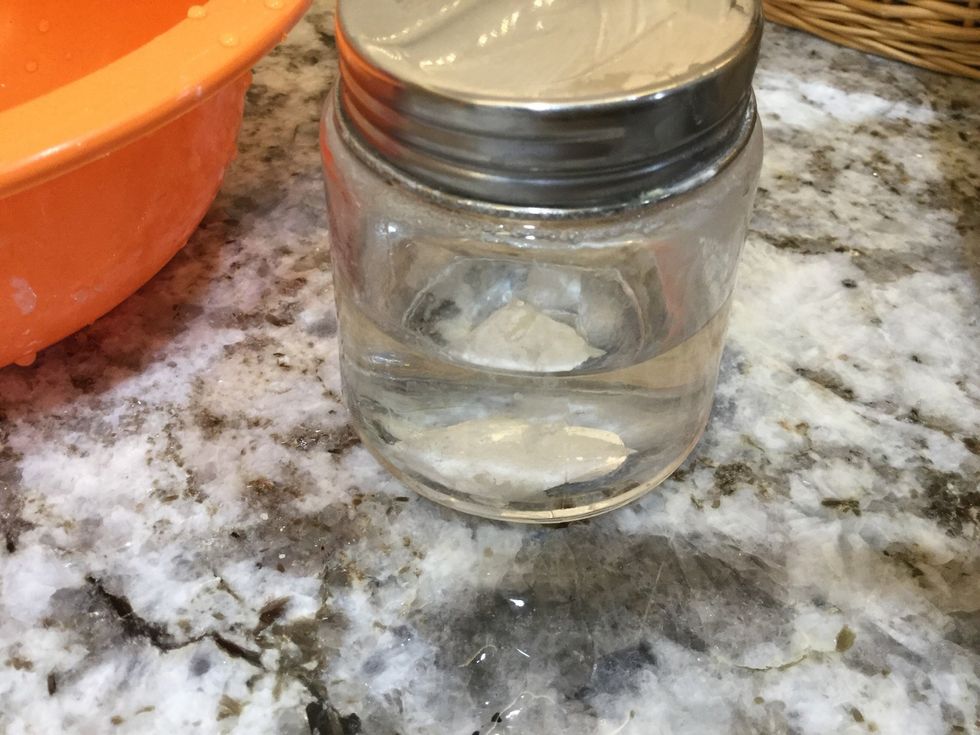 And water! 💦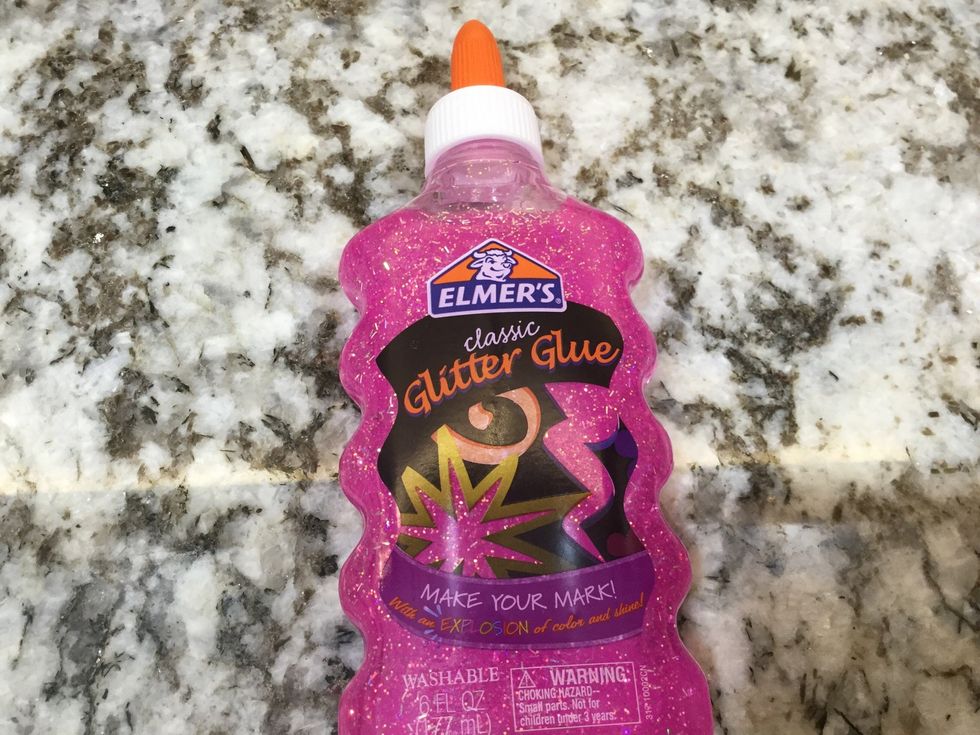 This is the glitter glue you will need. I bought this glue at Office Depot.😄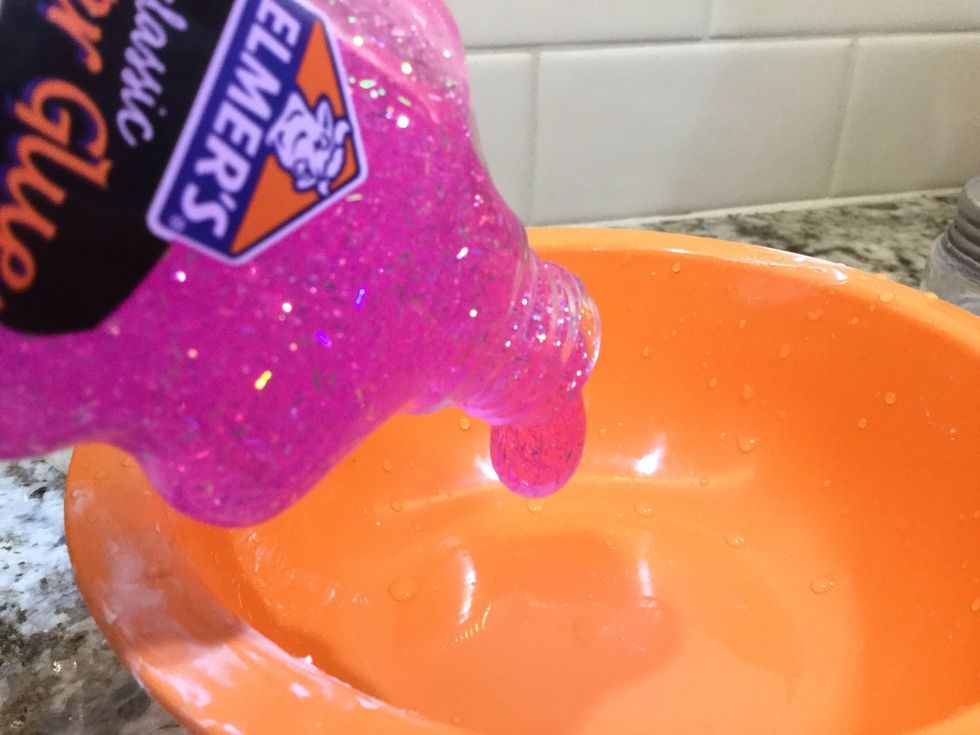 Pour it in the bowl... There's some water in my bowl already, I was too lazy to dry it off, Lol! 😅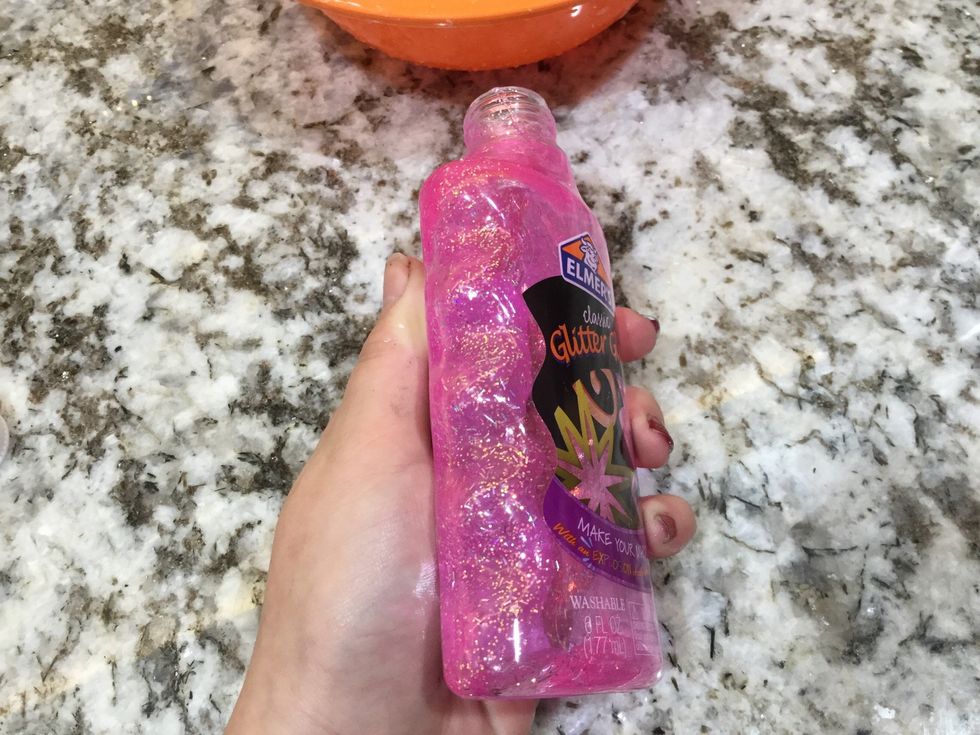 The rest of the glitter glue was very hard to get off... but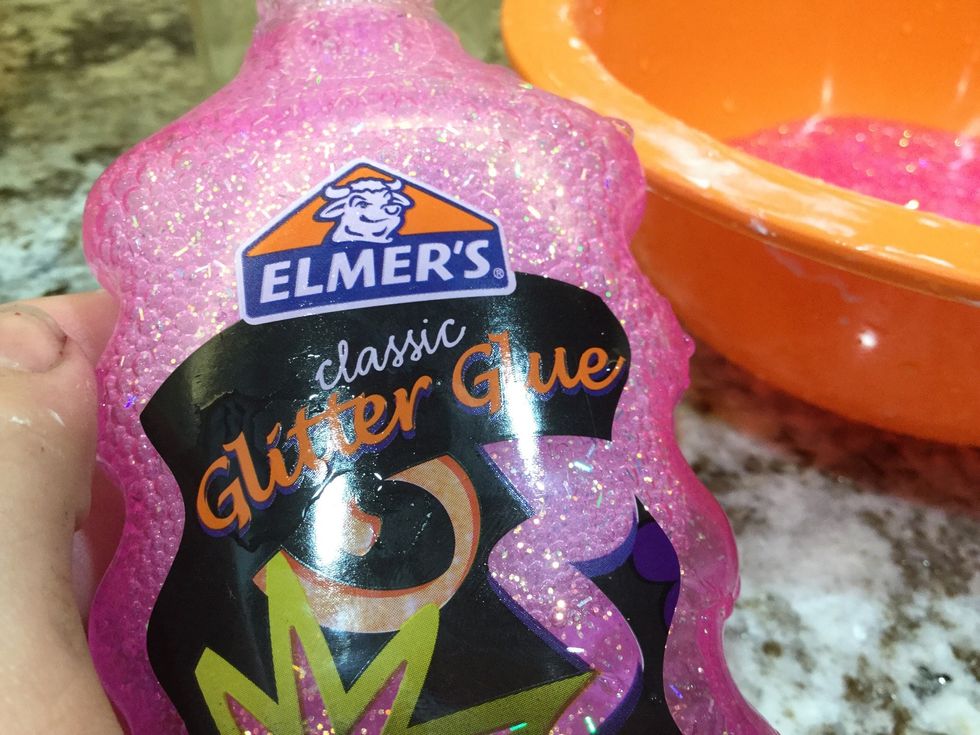 You will need to fill the bottle with water for your slime, it will get most of the leftover glue from the bottle. 😄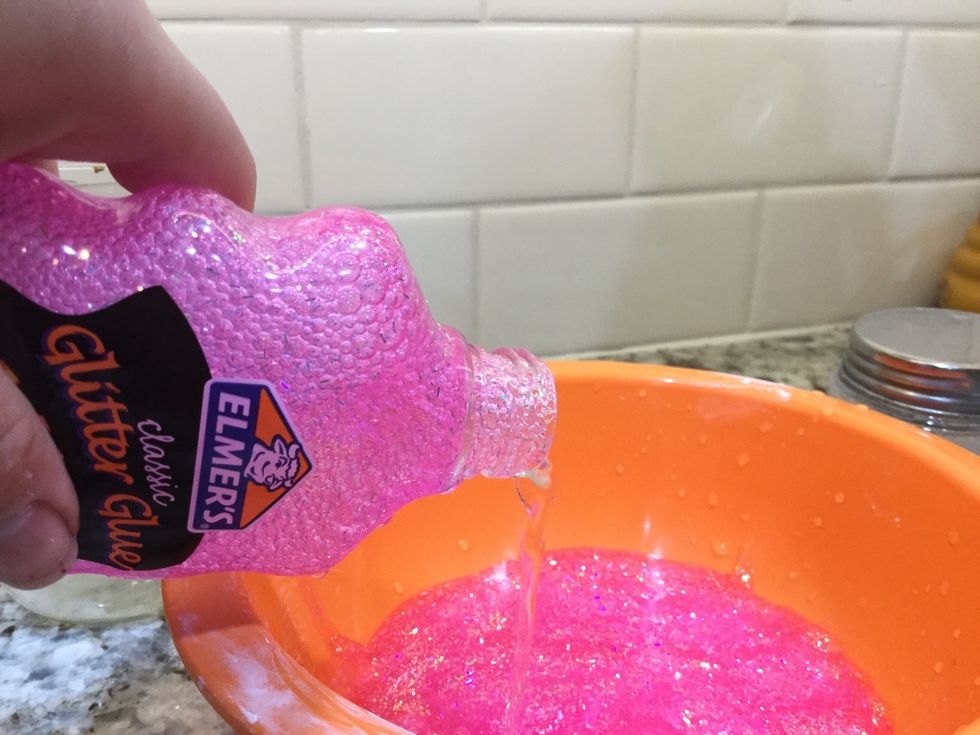 Pour it in! 😝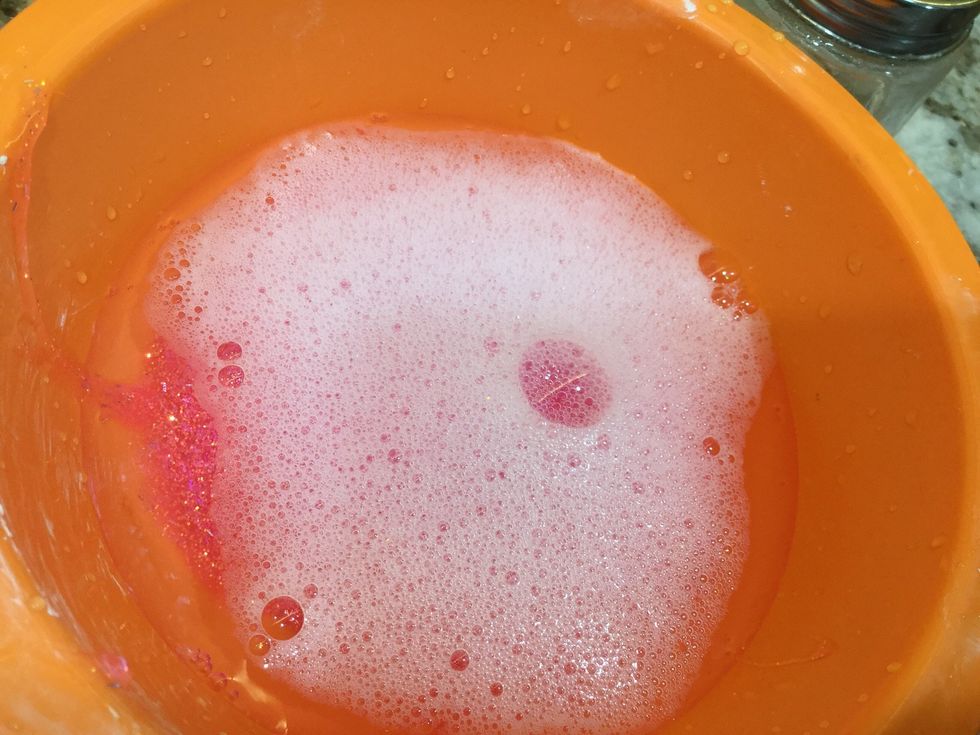 It may foam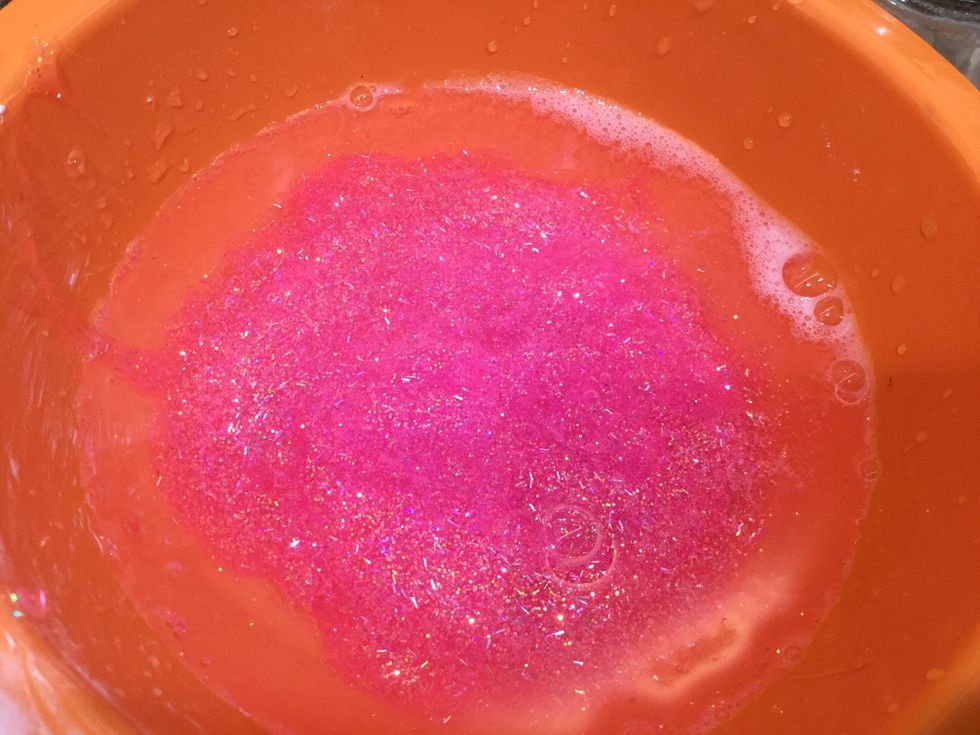 But just wait for 45 sec. and it will dissolve 😜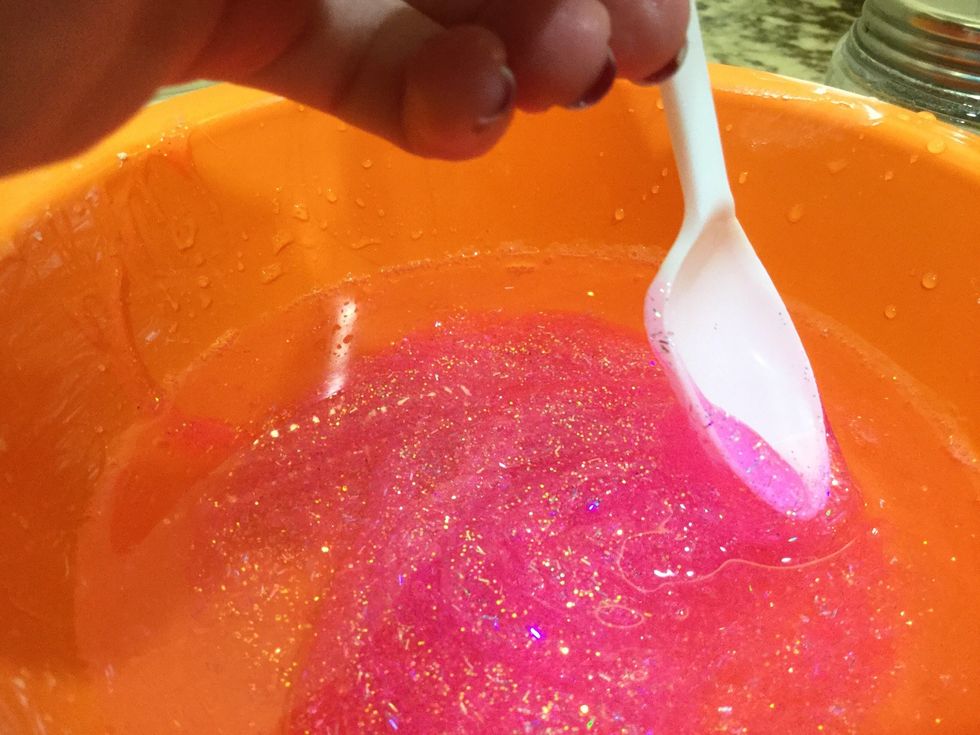 Mix...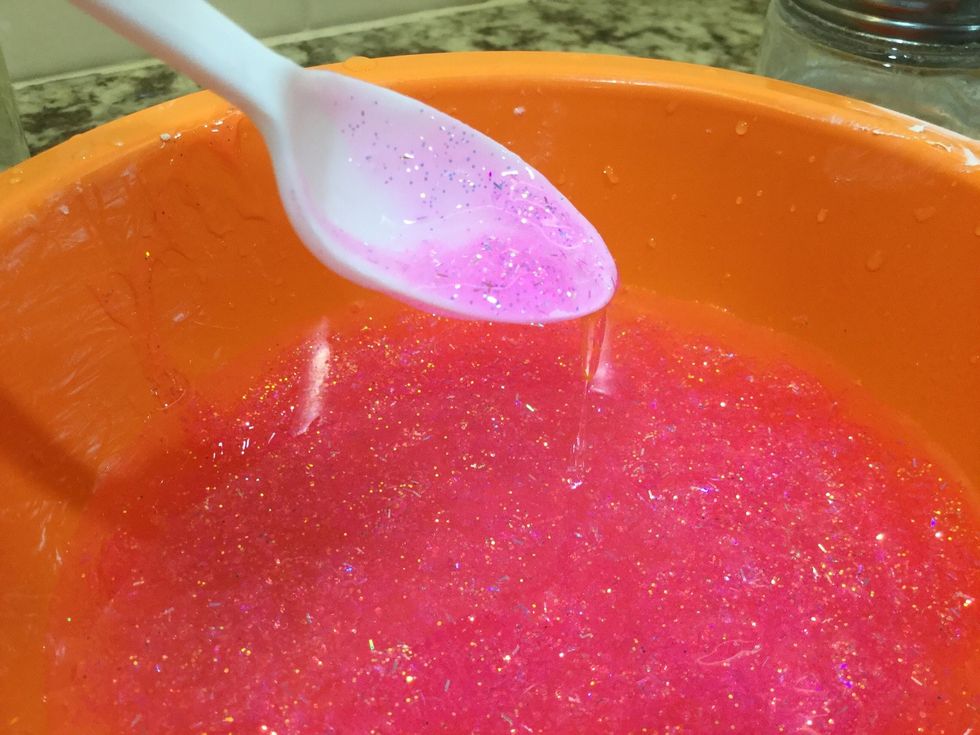 Make sure there are no clumps of glue, get all mixed well! 😄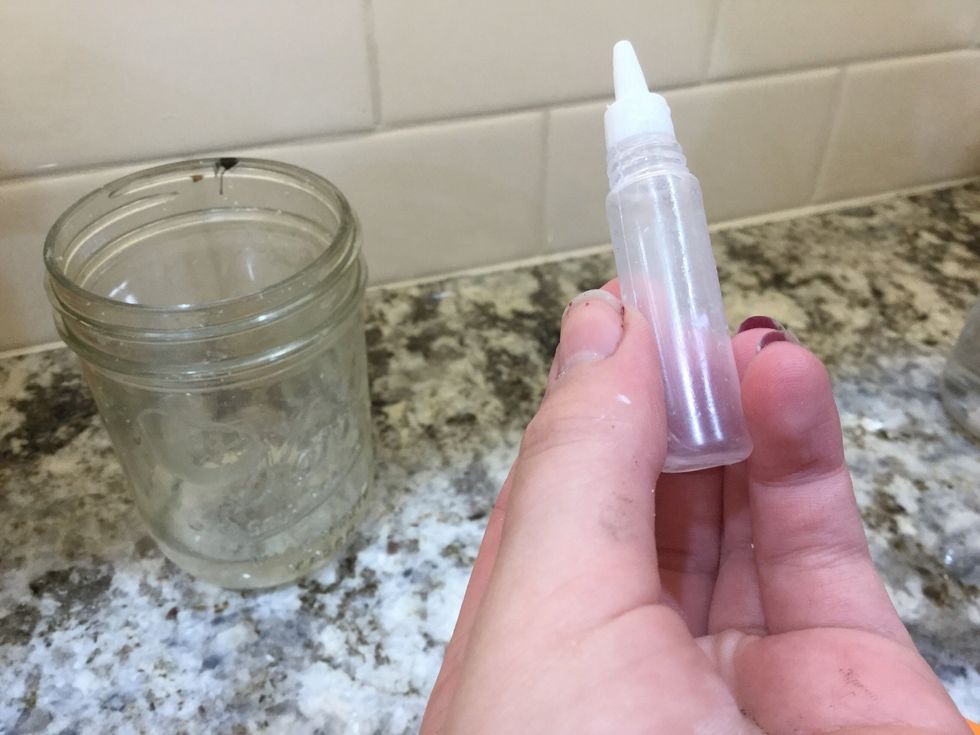 Then, this is a squeezable bottle thingy that I got from a craft kit. This is optional.
Fill it up with the borax solution...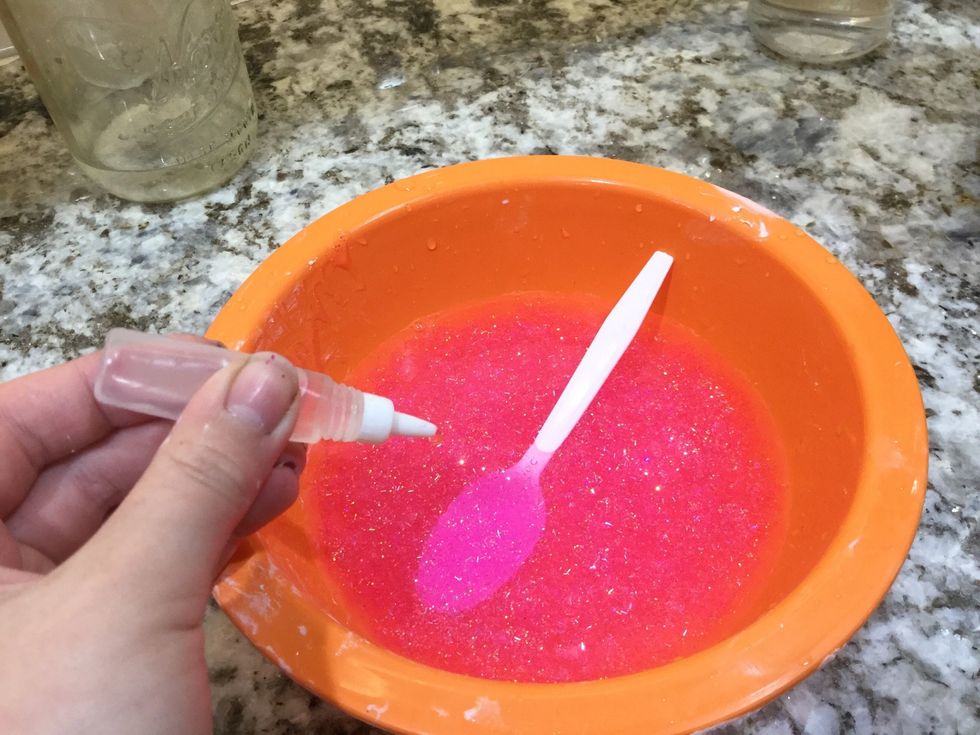 Squeeze a little at a time into you solution until it's not completely not sticky, it needs to be a bit sticky so your slime is not hard. 😋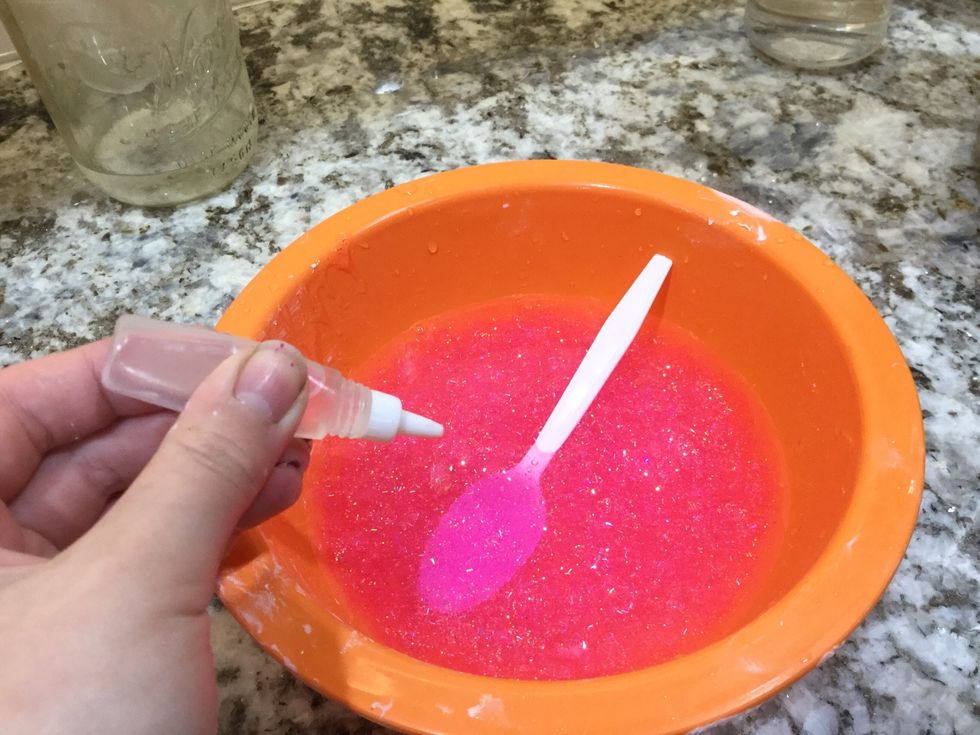 I did a few squeezes...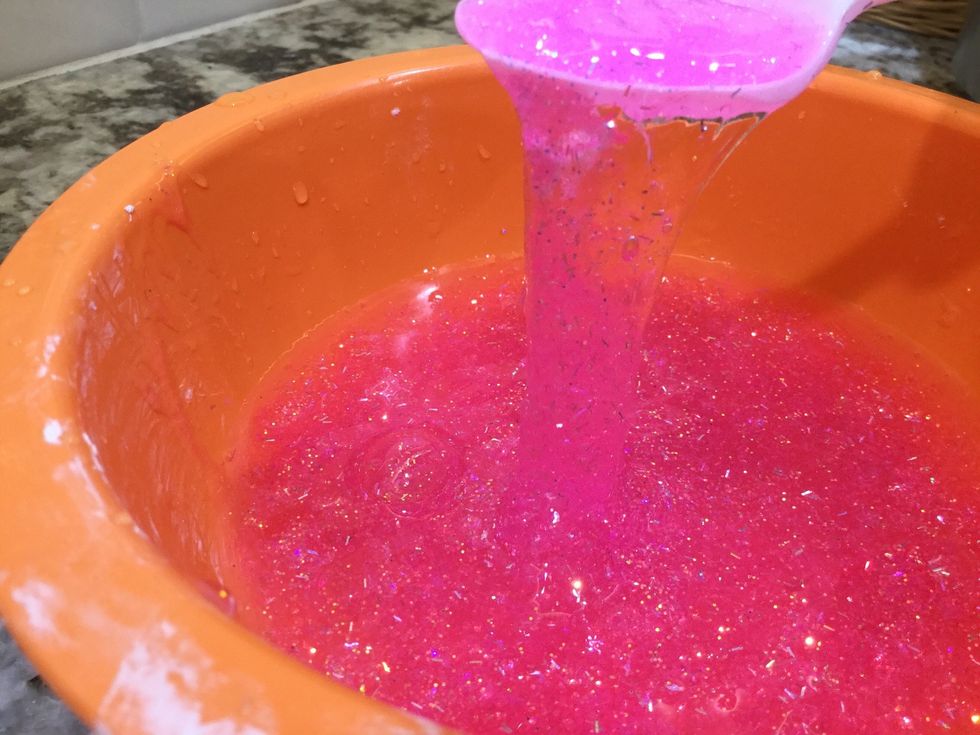 Then mix! 😄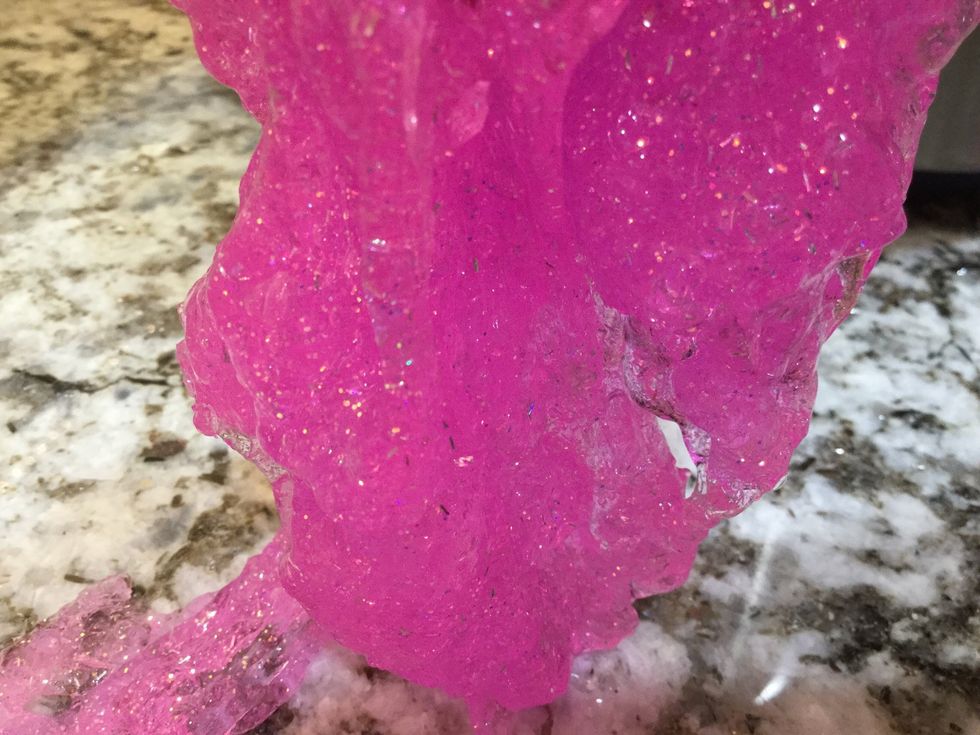 Once you think it's enough borax water, play with it, knead it until not sticky anymore!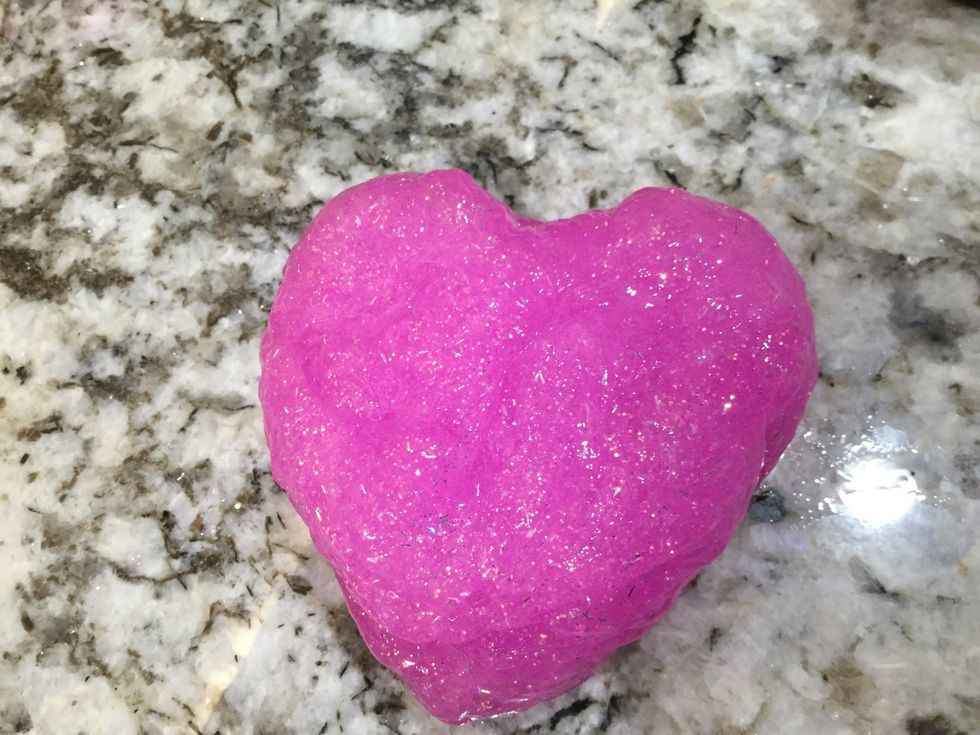 Then your done! 😄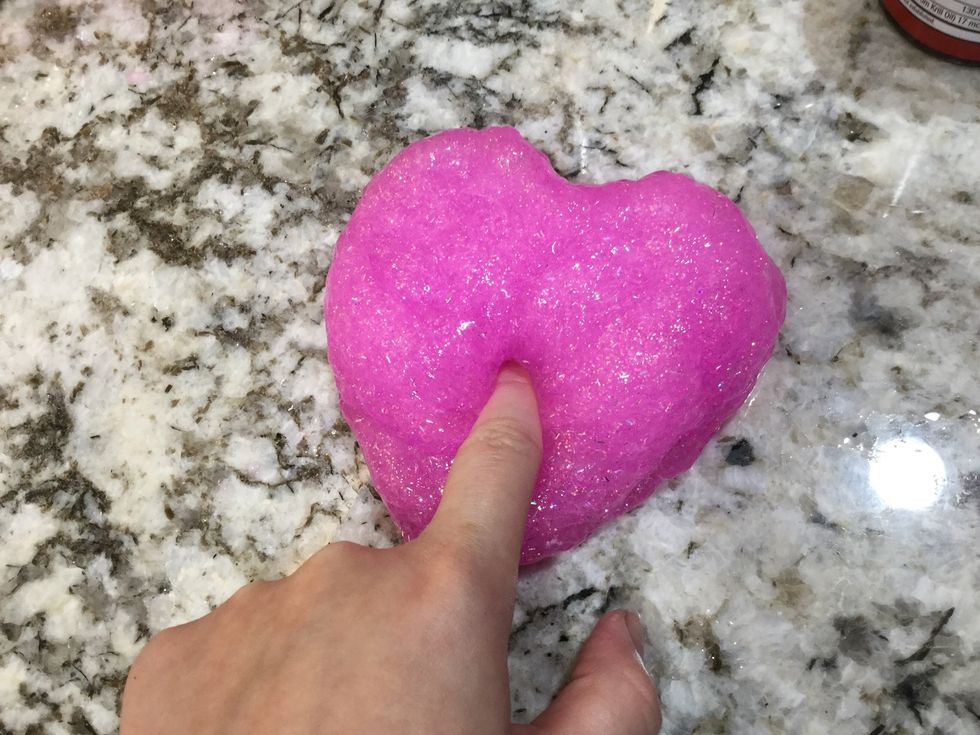 Play with it, stretch it, poke it till your hearts desire... get it! 😂😝
If your slime turns out too hard, it may mean that you had added to much borax, you can fix that by adding more water and kneading it in. If the slime is not clear, you can add shampoo and lotion. 😄
Elmers glitter glue
Water
Borax
Mixing bowl
Mixing tool
Lilly Metz
Hi! I'm Lilly, I'm 11 years old, and I have a puppy, Bella. If you follow me, I follow you back. So push that button!