Perfect for any glitter lover, this craft shows you how to take boring old clothespins and make them fabulous. Don't waste money at target when you can just make these! They even make great gifts :)
11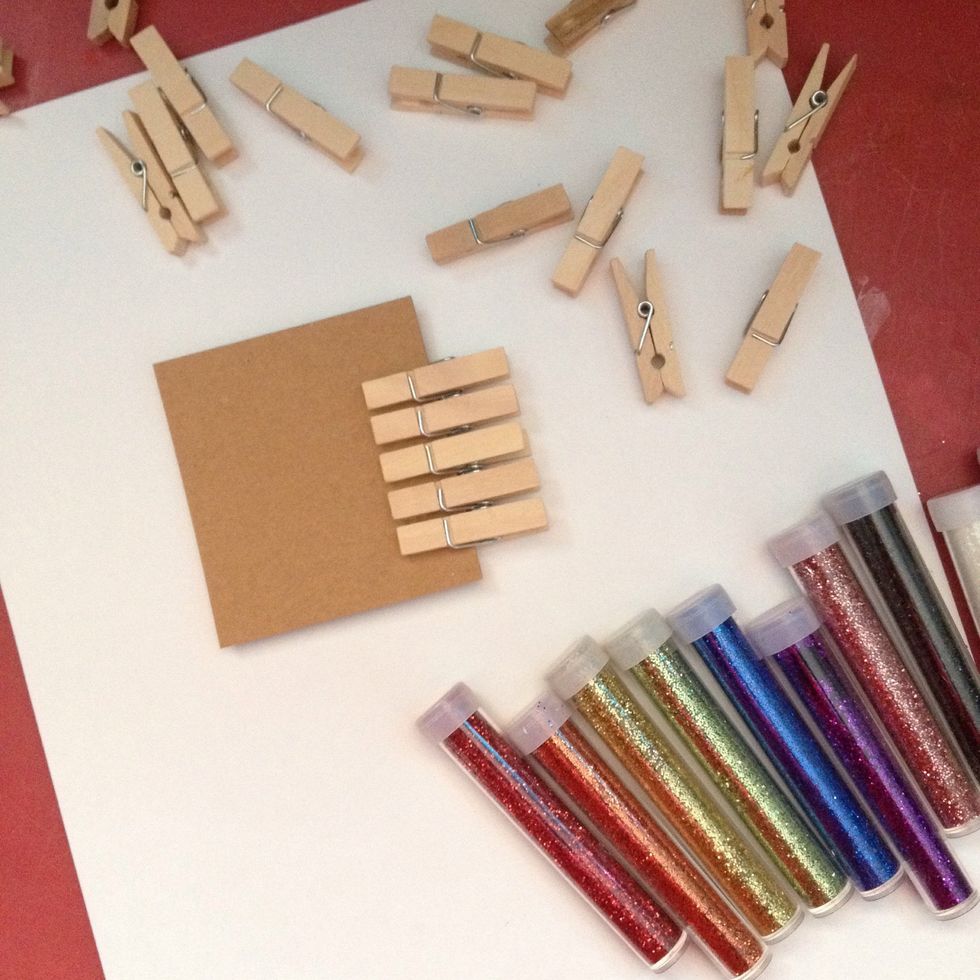 First, take a piece of paper and fold it, then unfold it. (This is to catch the glitter) Put your clothespins on a piece of cardboard to make them easier to work with.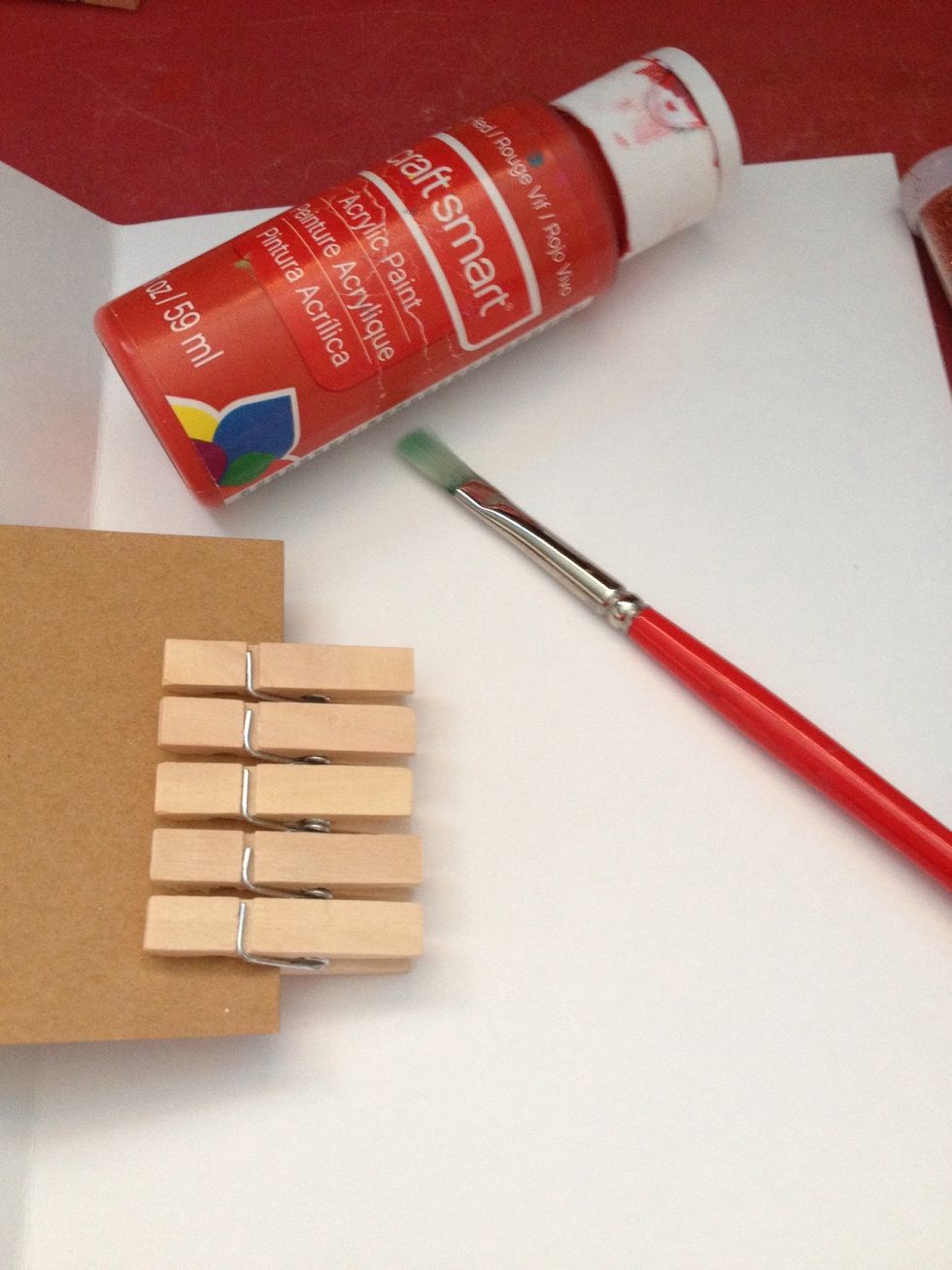 Pick your first color and paint one clothes pin to test how sticky the paint is etc.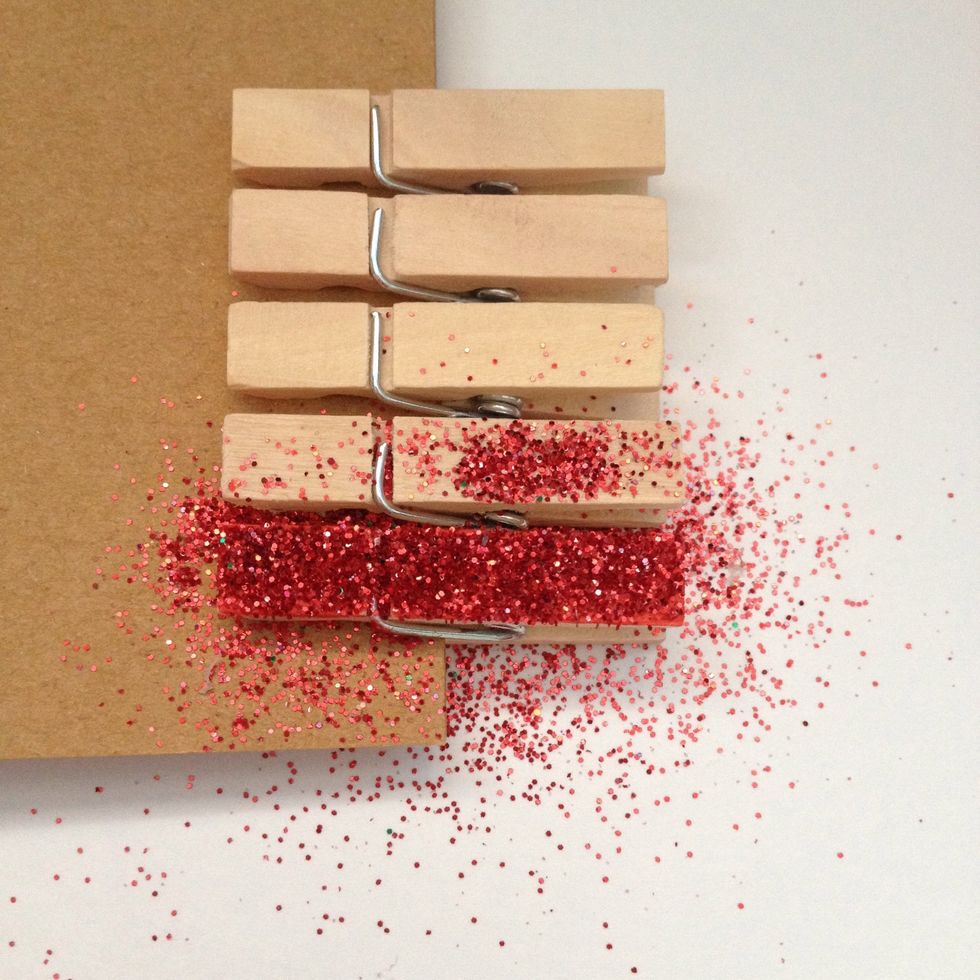 Quickly cover it in glitter!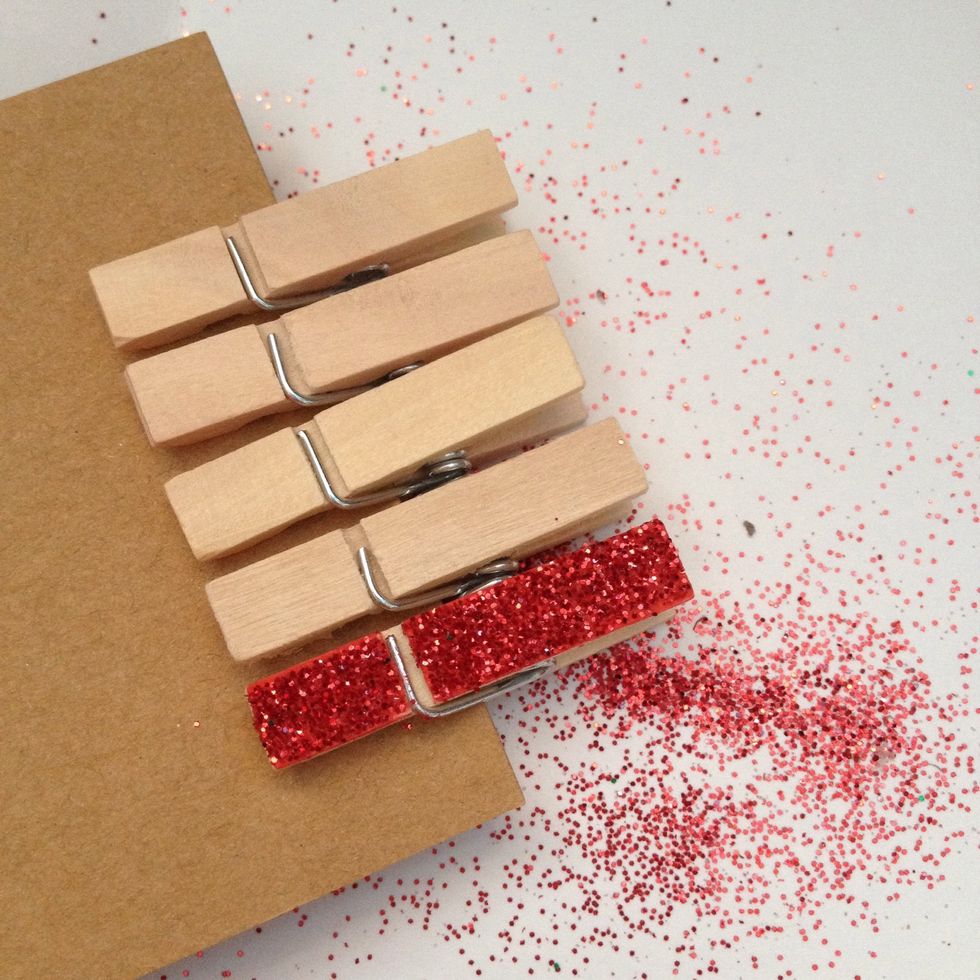 Tap tap tap and voila! You have a glittery clothes pin. Repeat on the other pins.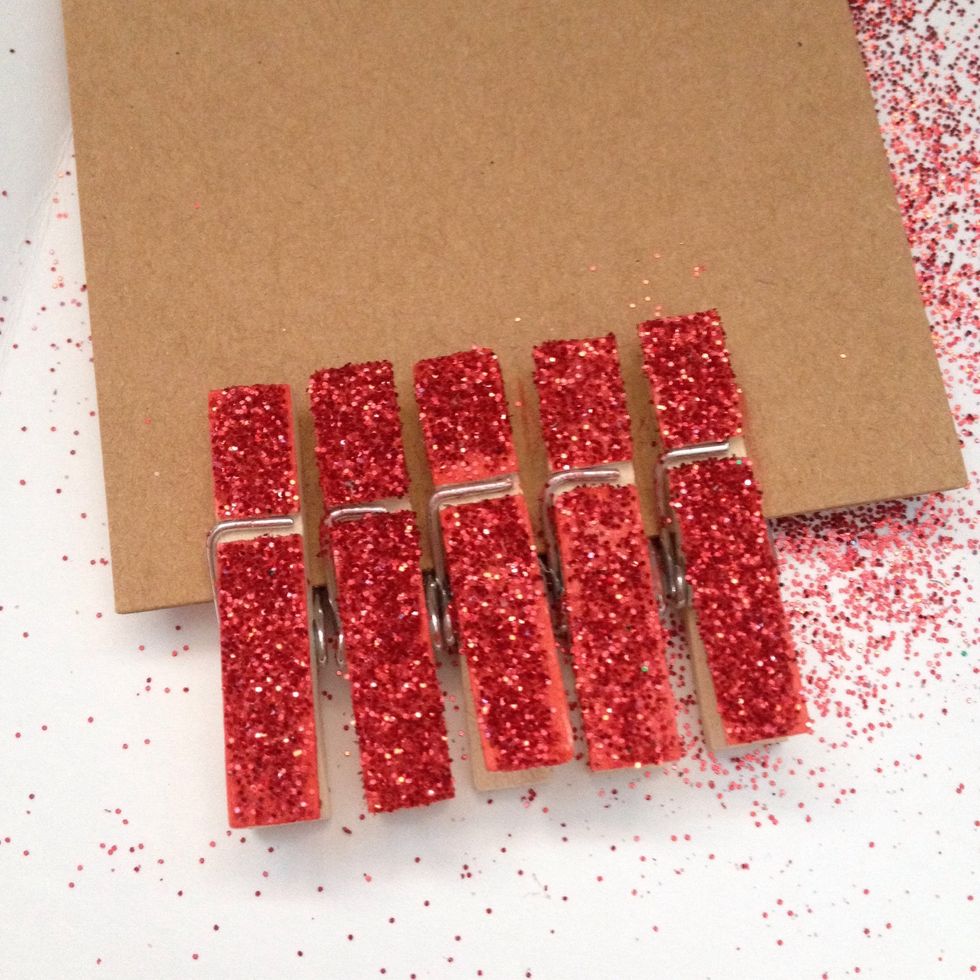 When they're all done, cover them with something to make the glitter stay. I used some old hairspray and it worked pretty well. Pull them off the cardboard and set aside to dry!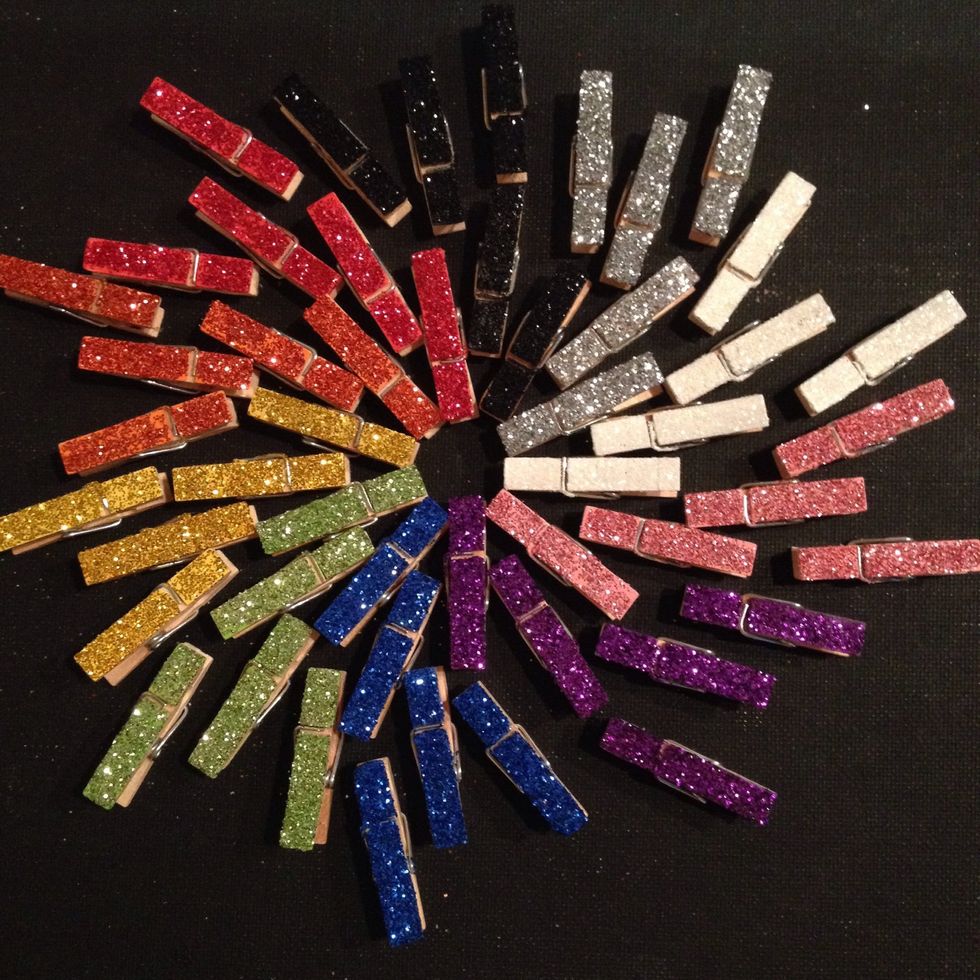 Then it gets fun- try different colors for the glitter and paint if you'd like. The possibilities are endless! You could even cover the whole thing, or only put glitter on half? It's all up to you!
Glitter
Clothespins
Paint
Hairspray/Modgepodge
Cardboard
Paper