How to make glass cleaner (and odor eater) with tea
Use all natural products to clean glass (streak-free), and even works in microwaves and fridges as an odor-eater and cleaner!
13
Gather materials. All you really need is tea, vinegar and a spray bottle. Tape, markers, paper, plastic wrap and brush/Q-tips are only needed if you want to make a custom label.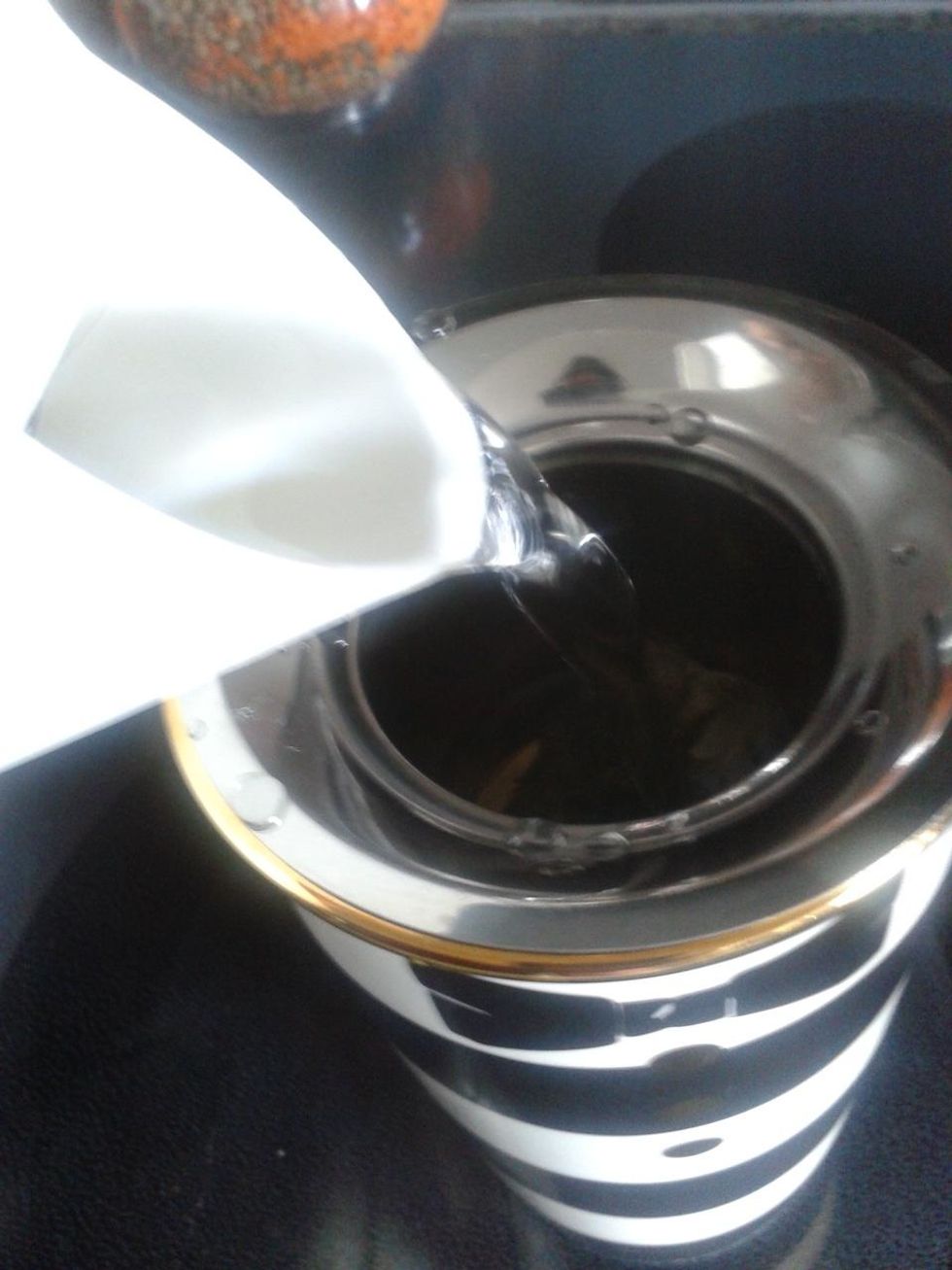 Boil water and steep your green and black teas. Let tea steep until it's cooled completely.
Meanwhile you can create a label by folding piece of paper to size according to your bottle and getting creative.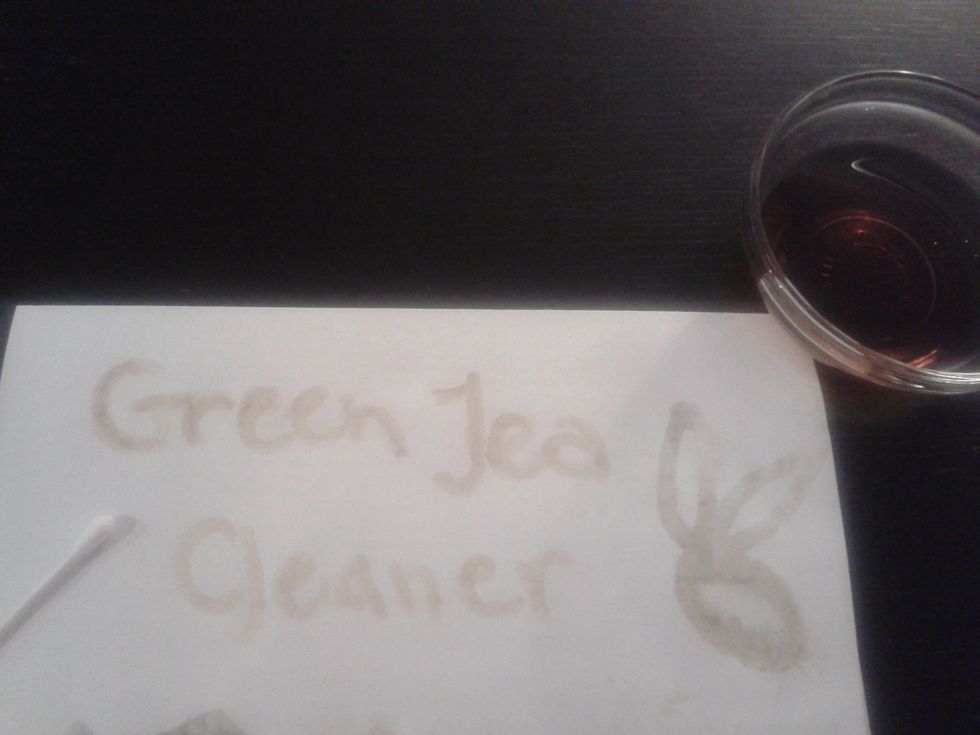 Feel like going the extra mile? Use some of your tea mix to make the label. If you don't have a paint brush, dipping a Q-tip in tea and applying it to your paper works perfectly!
Wrap your label around your bottle and tape. Since the mixture is liquid you may want to protect it with plastic wrap.
Wrap plastic around your bottle tightly. You'll need a hair dryer for the next step.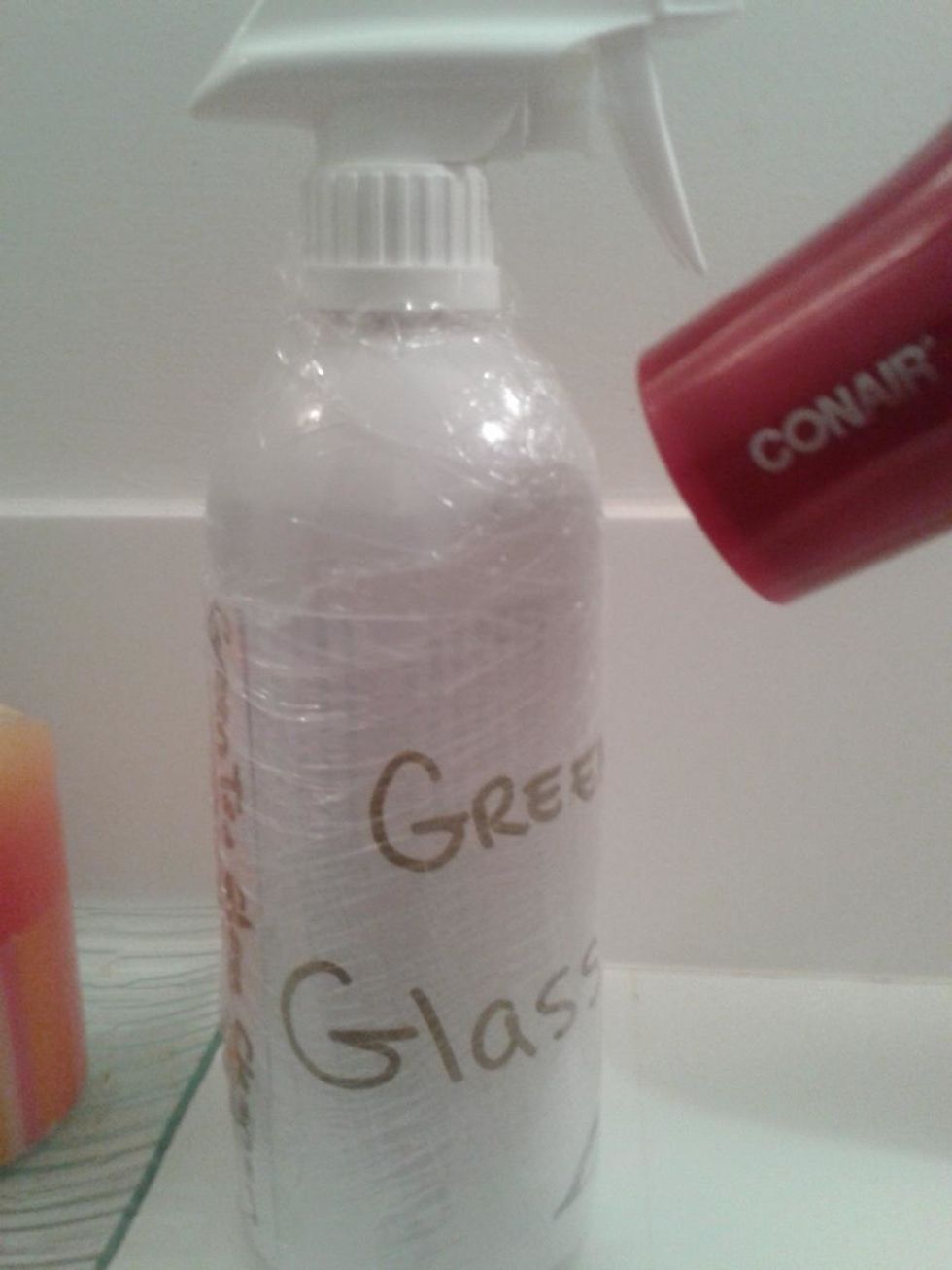 Seal it in place by blow drying the wrap.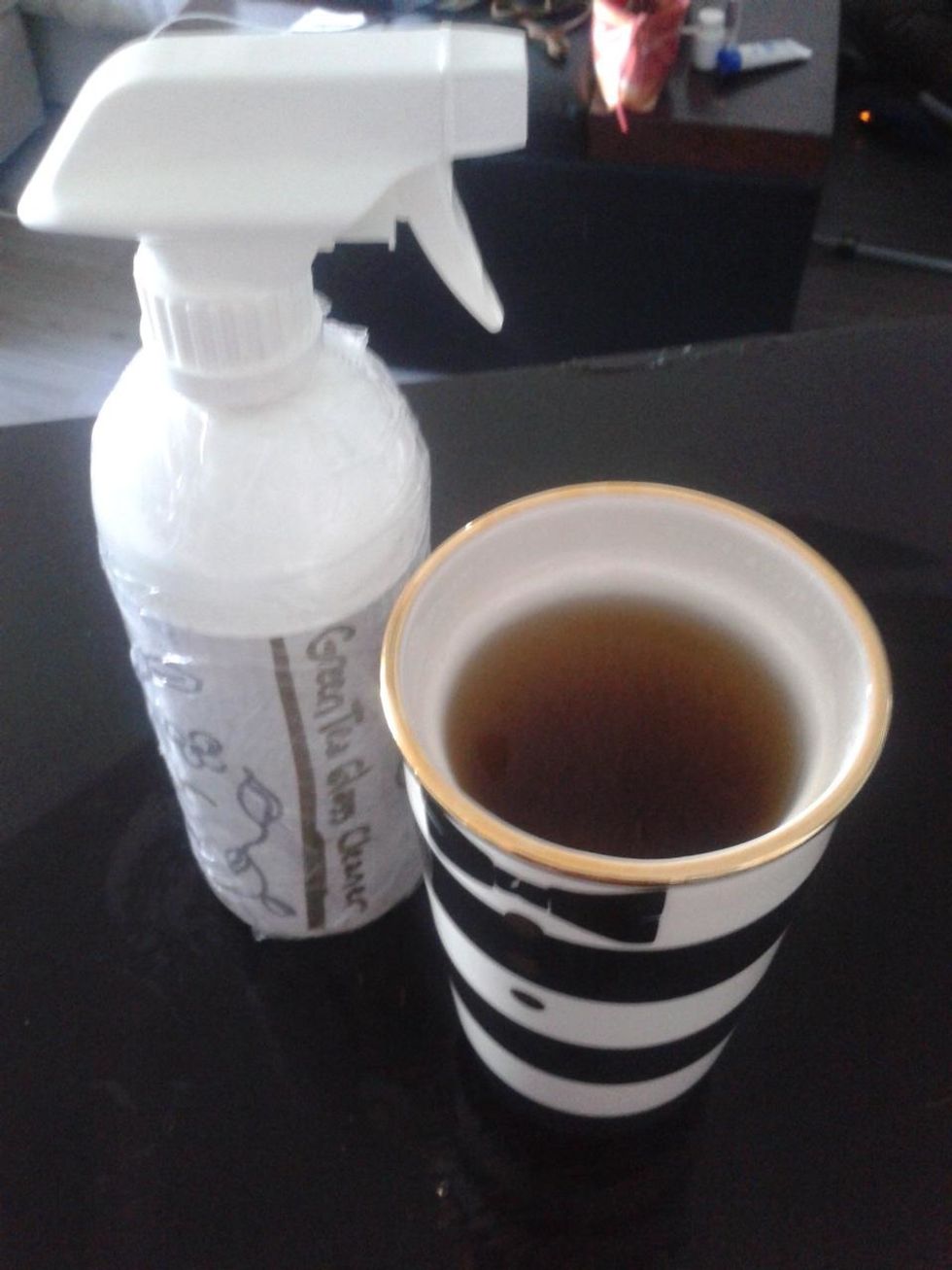 Once your label is sealed. Add your well steeped and cooled tea to the bottle. Top mixture off with 1/8 cup of vinegar.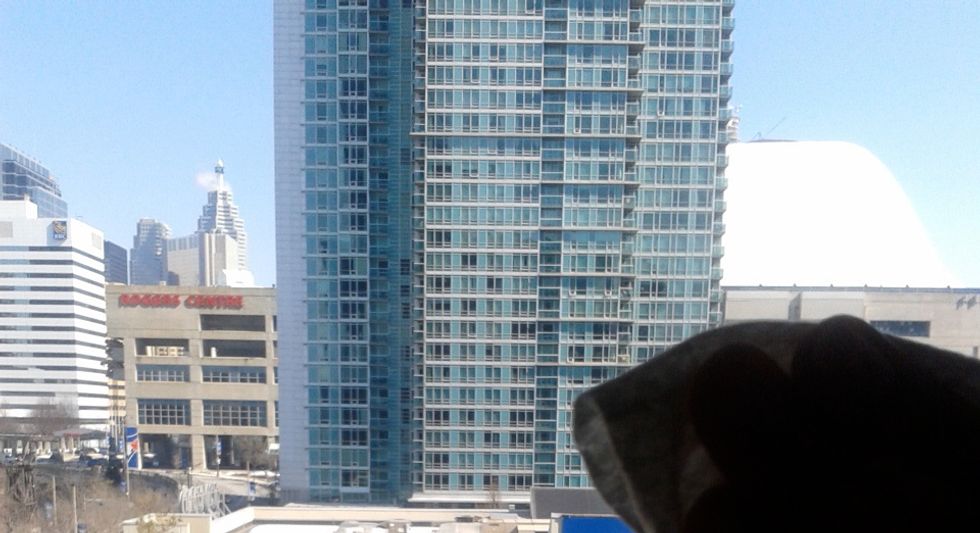 Spray directly on dirty window (wish the picture showed more)! And wipe off...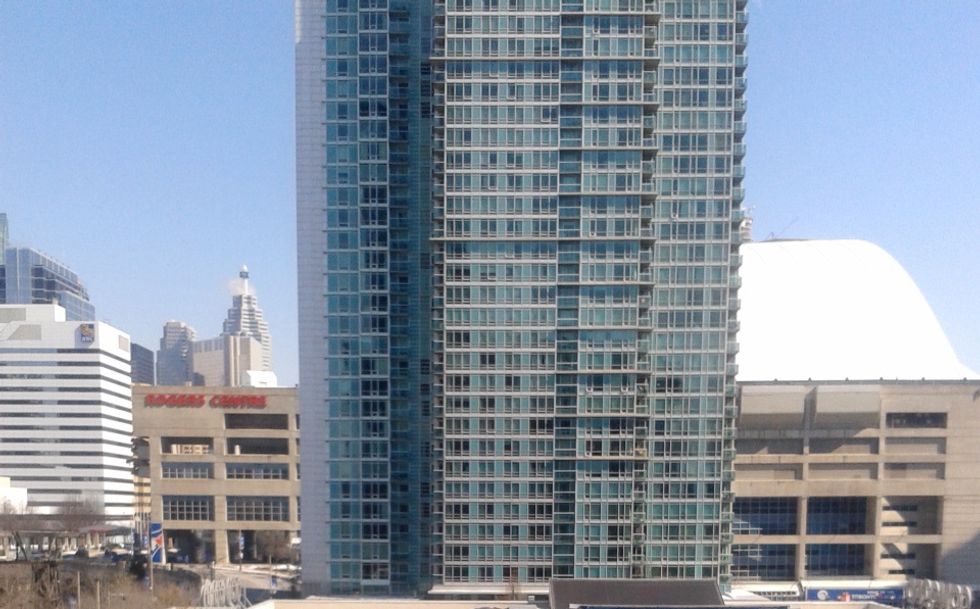 ...for a streak-free shine.
BONUS: Because of the natural odor-eating benefits of Green Tea, this mixture also works wonders for cleaning inside fridges and microwaves, getting rid of those weird food smells.
Green Tea
Black Tea
1.0 Spray Bottle
1/8c vinegar
Paper (optional if making label)
1.0 Q-tip or paint brush (optional)
Plastic wrap (optional)
1/8c Markers (optional)