There are a couple of ways to do this but this one undoubtedly works the best.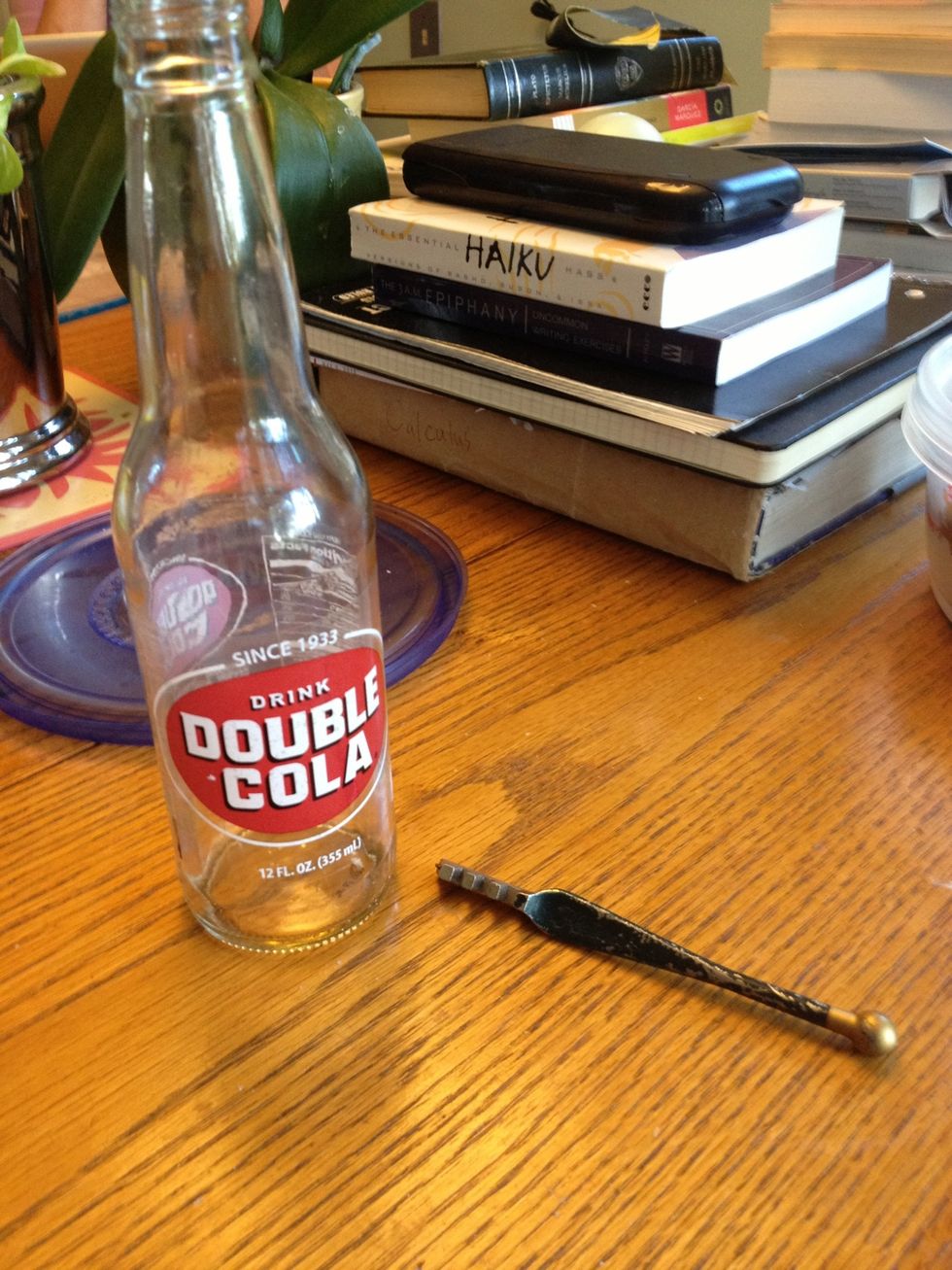 All you need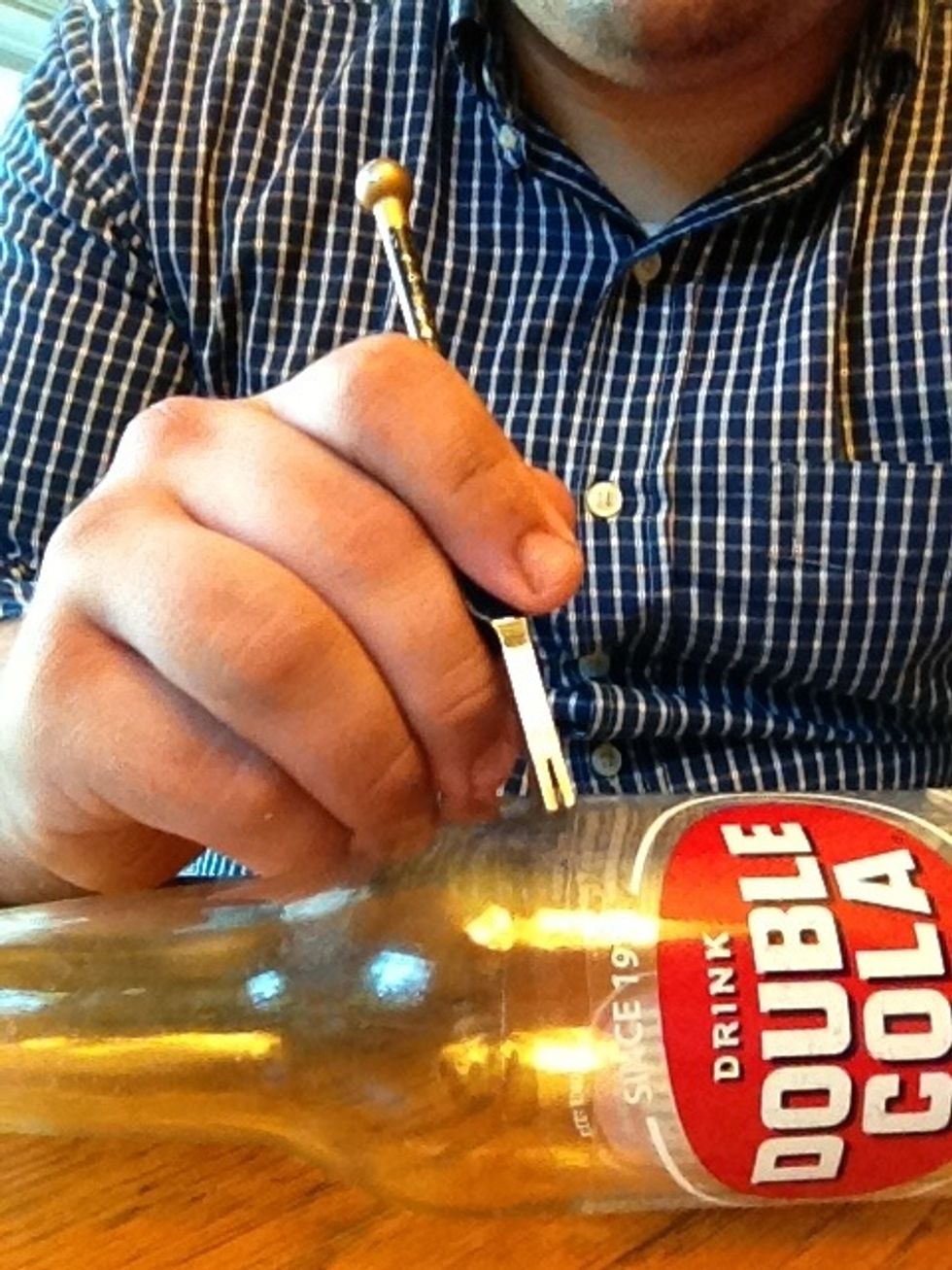 Start by etching a circle around the bottle where you want it cut. This is the hardest part
Be sure to not etch any of the glass twice. This is hard and takes practice, but persevere! The hard part is over!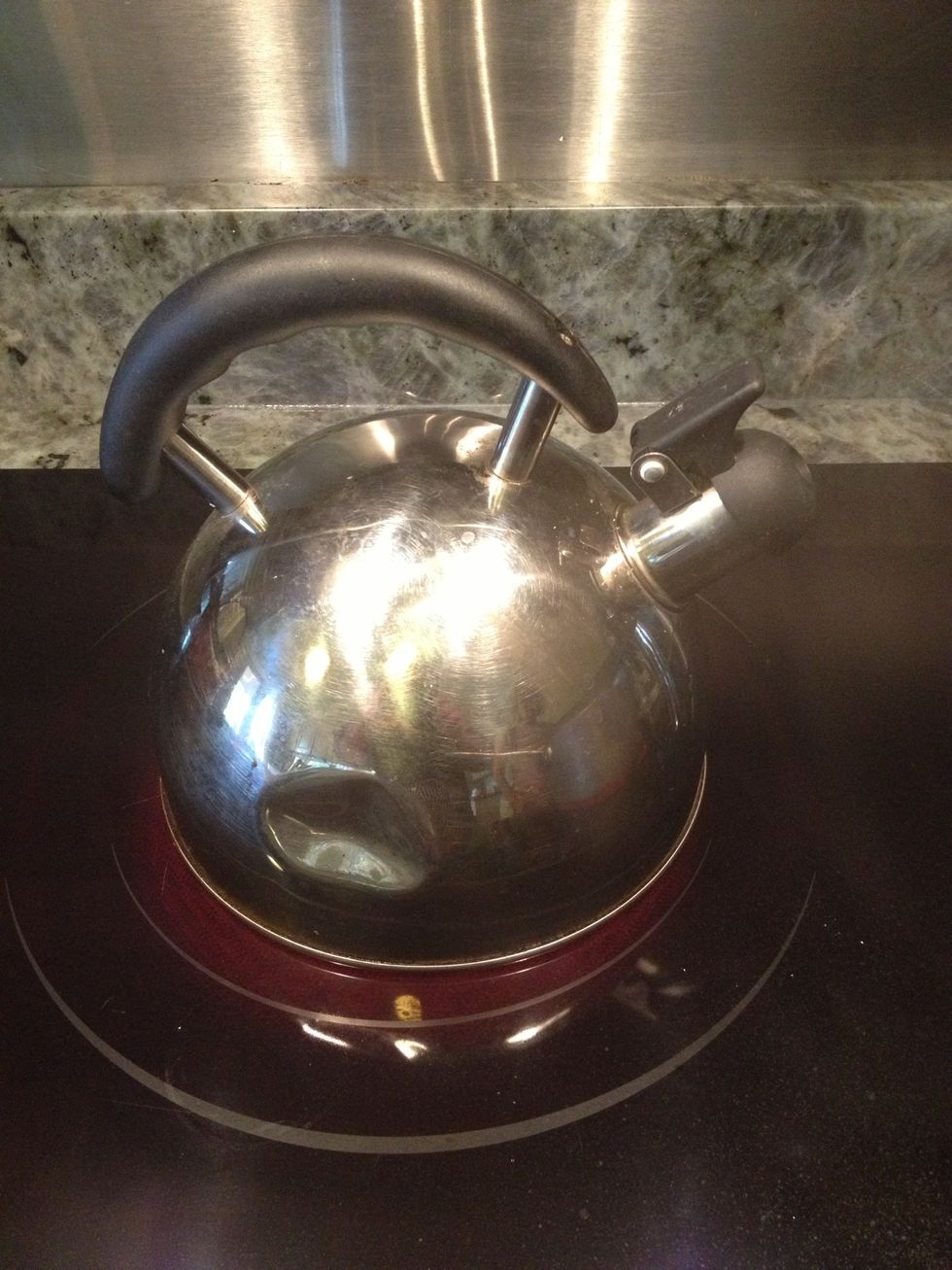 Boil some water.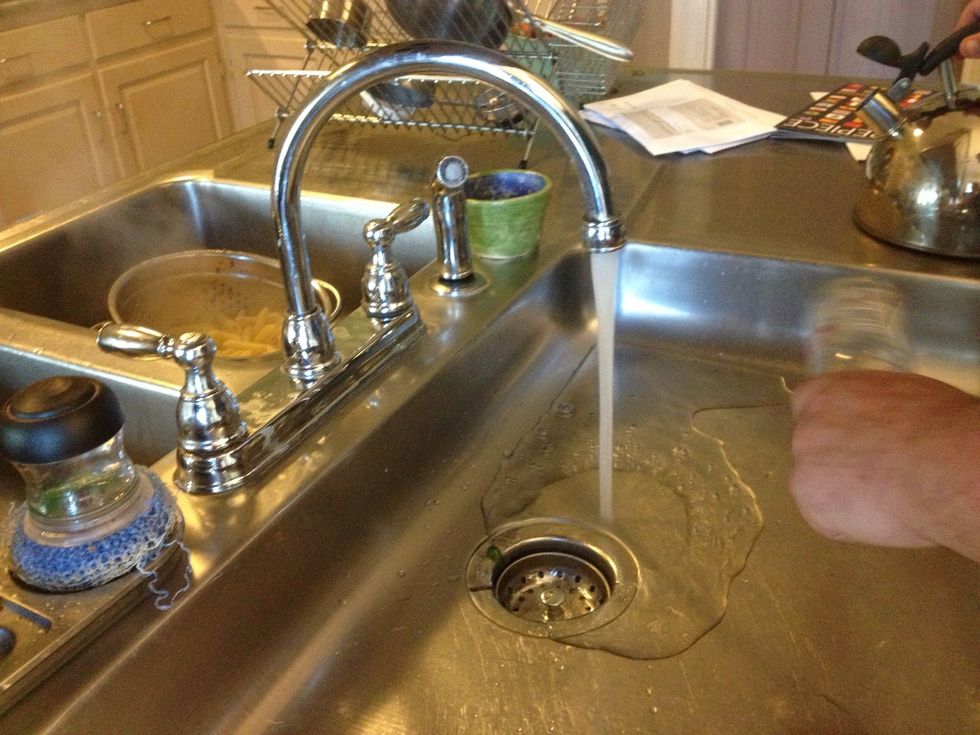 Run some cold water once the water boils
Pour the hot water over the etching you made in a slow steady stream.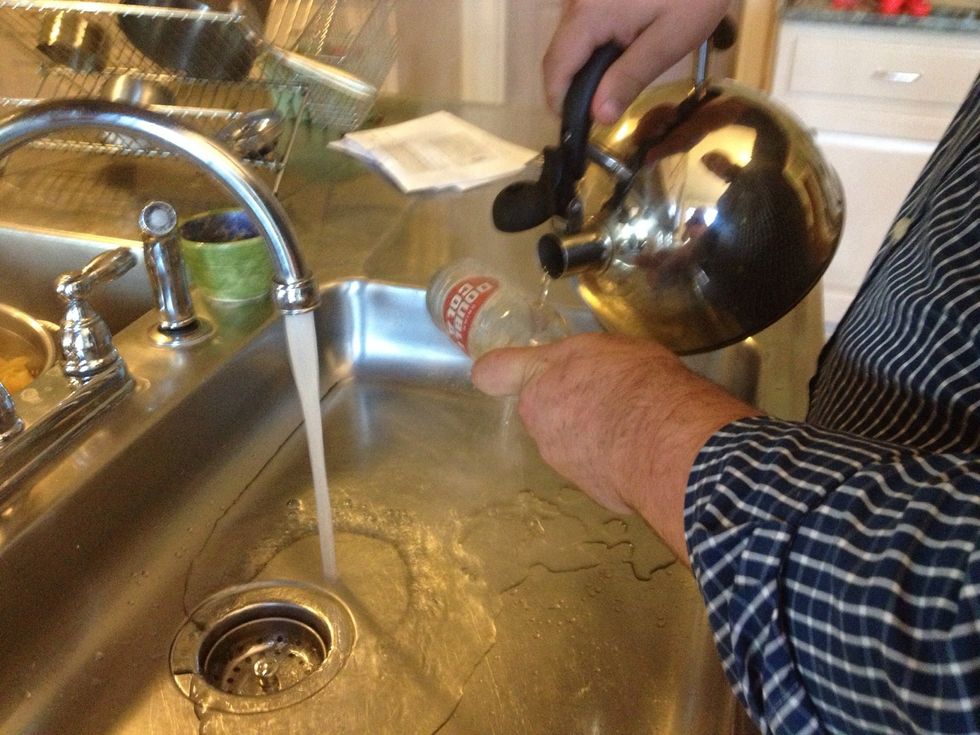 Pour faster as the glass heats up. The point is to get the glass hot then shock it so it goes under stress and breaks.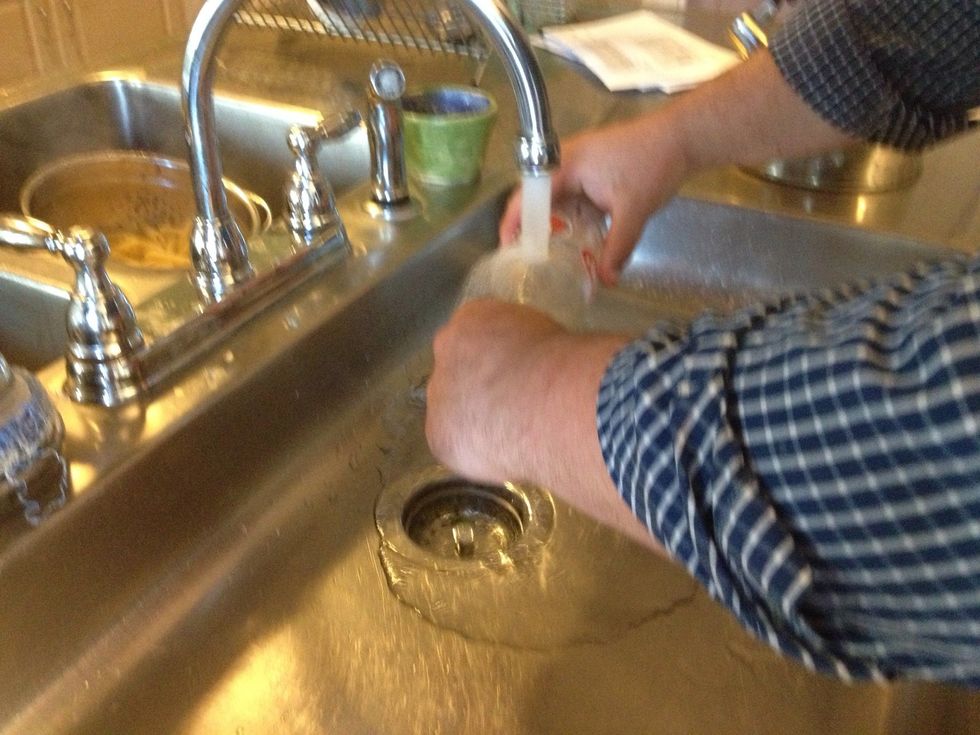 Hold the bottle with both hands under the cold water. You should hear see and feel a break occurring.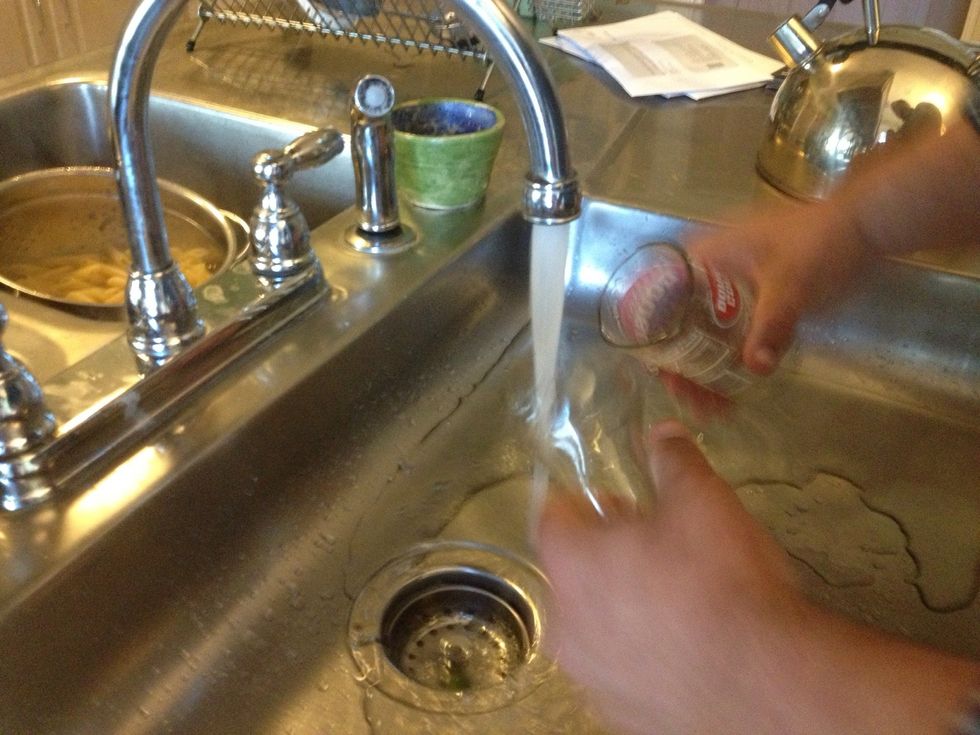 If the bottle doesn't pop in half, help it along.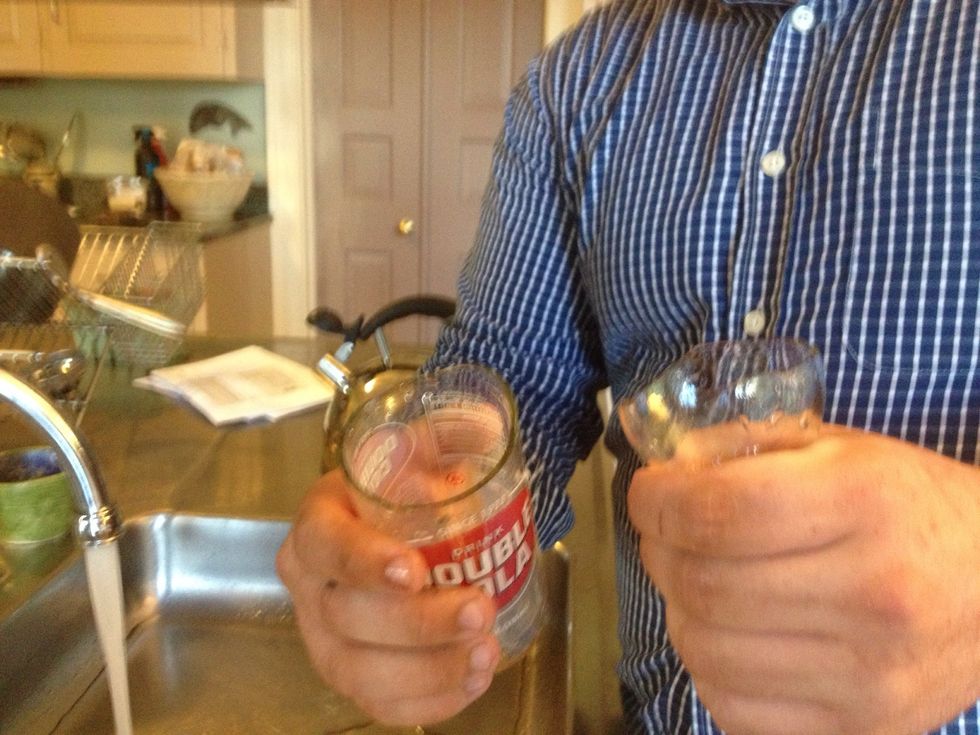 This is what you end up with.
Now all you have to do is sand down the edges of the glass.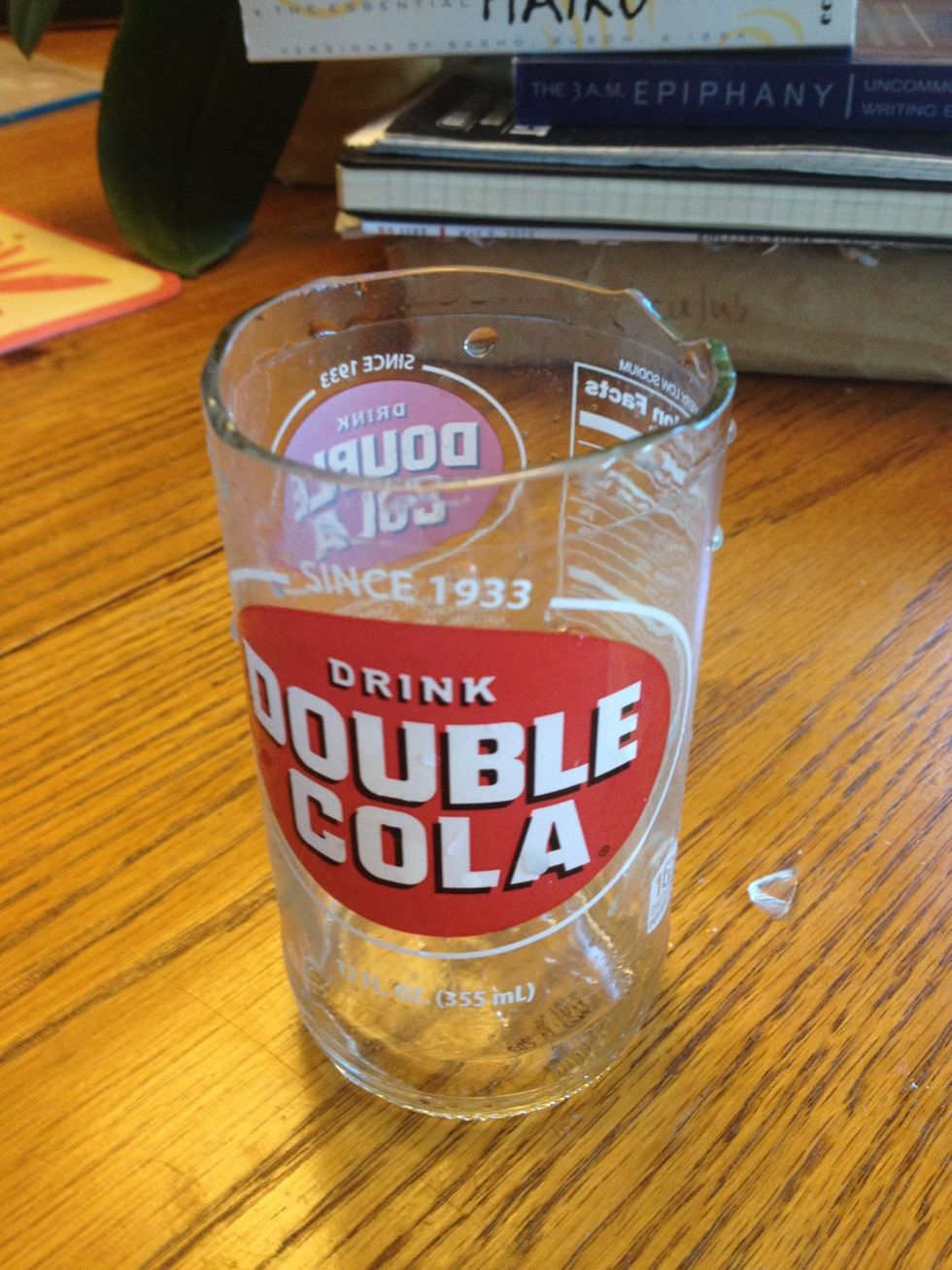 Voila! You have a perfectly usable glass!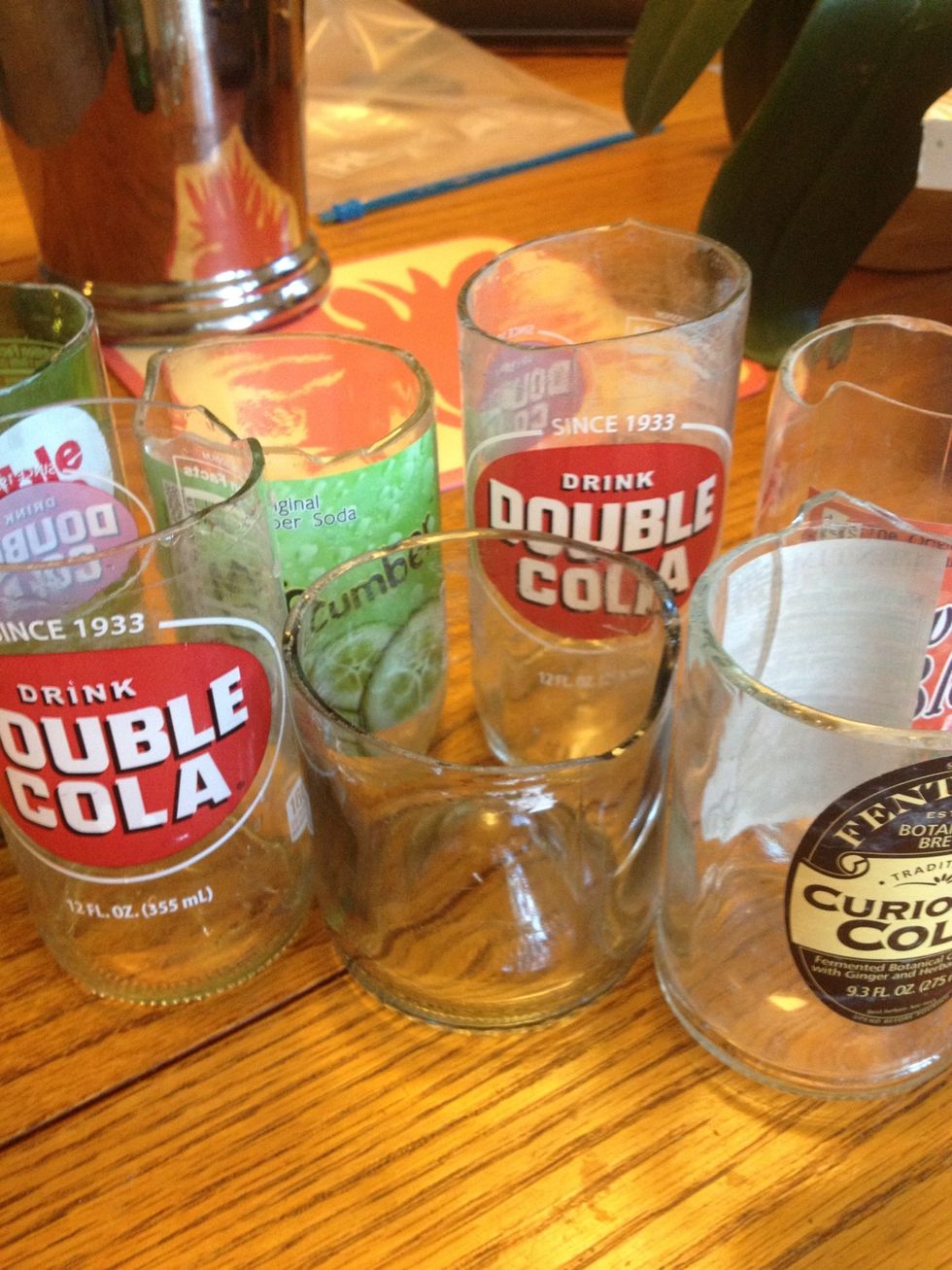 Here are a couple I've made. The middle one was a large wine bottle.
I hope you enjoyed this guide. Thanks for looking!
Glass bottle
Boiling Water
Glass Cutter
Cold Running Water
Sandpaper