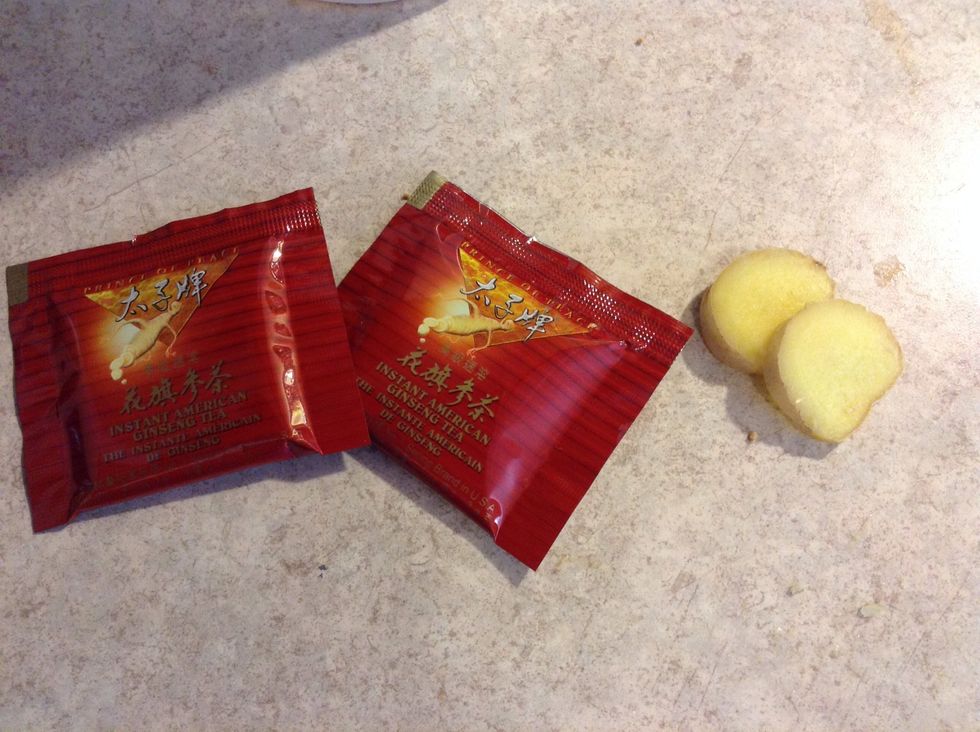 Ginseng and Ginger are excellent Qi tonics.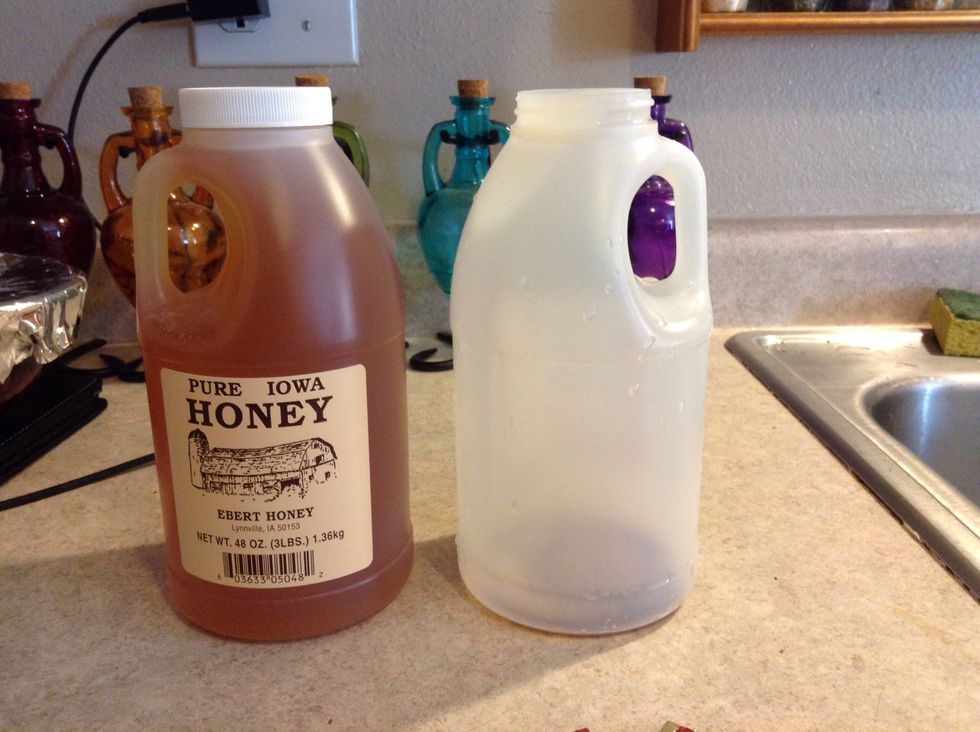 Put the Ginseng and Ginger in your container. I'm using and old honey jar.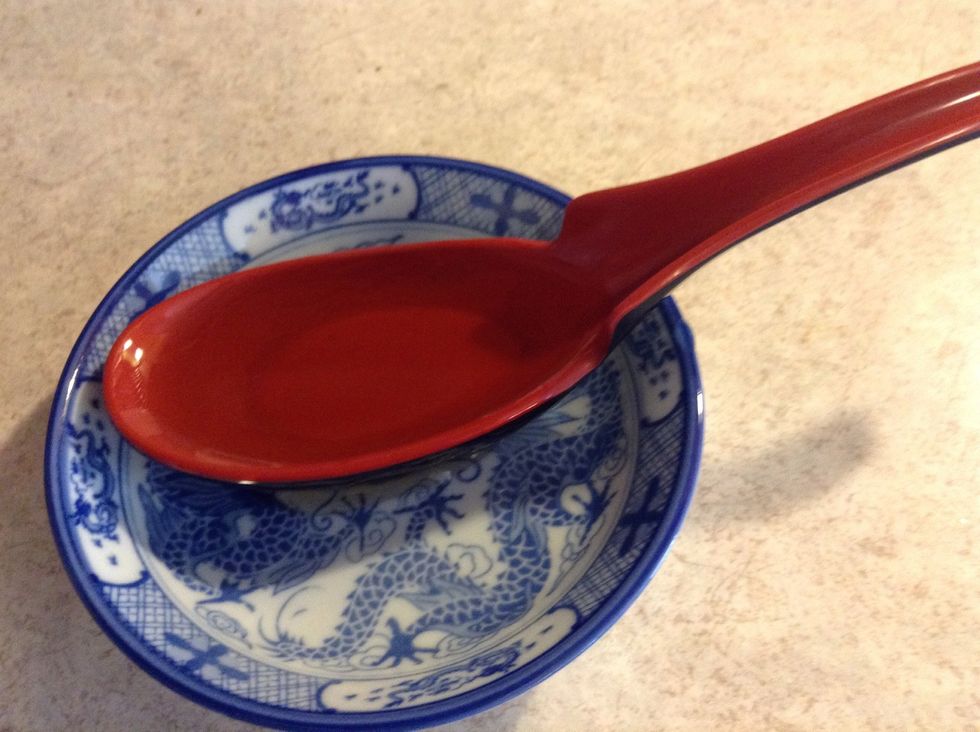 2-3 big Asian Spoonfuls of honey to your taste.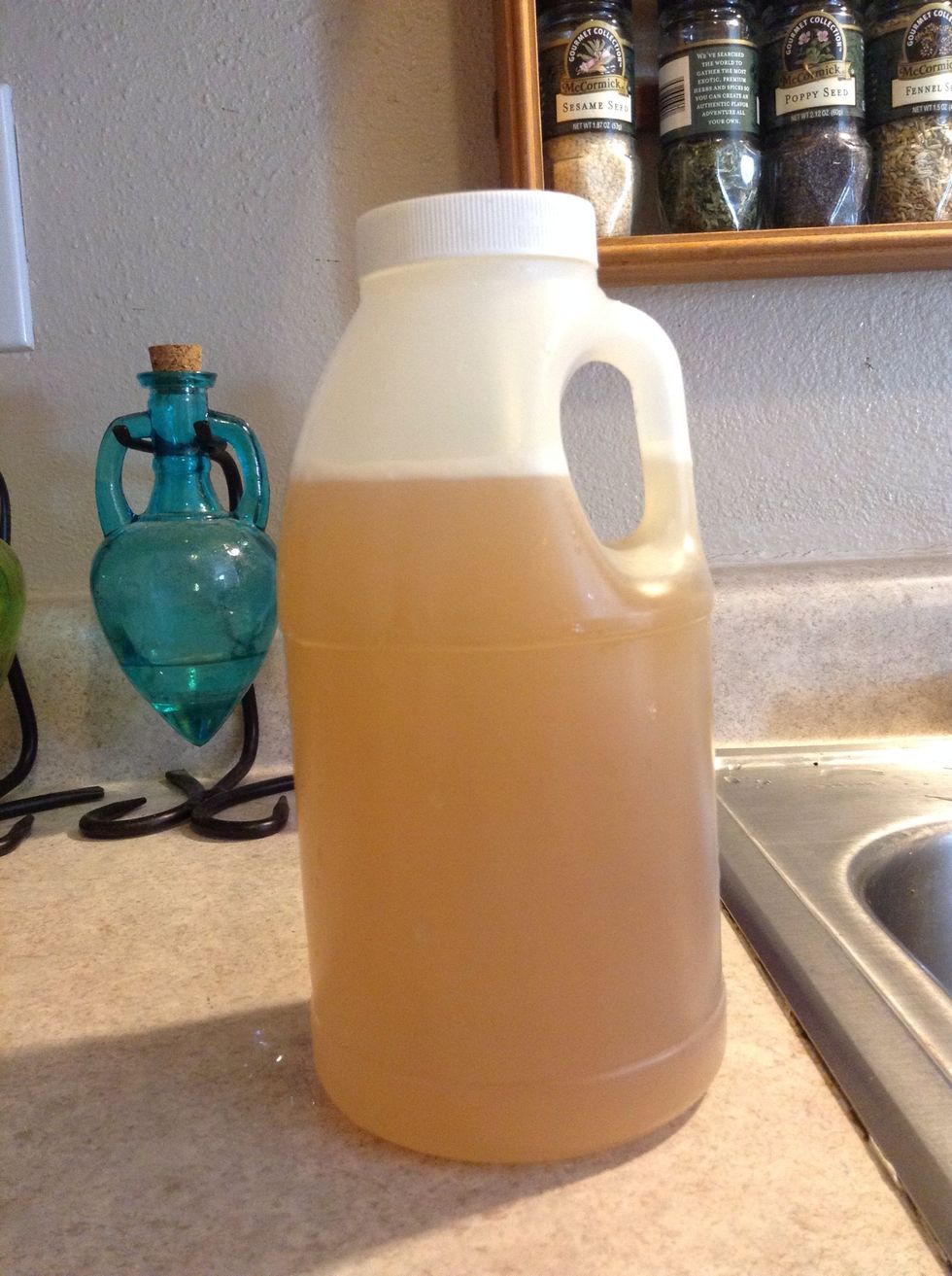 Fill with hot water. I recommend putting the spoons of honey in as you do to help make that easier and cleaner.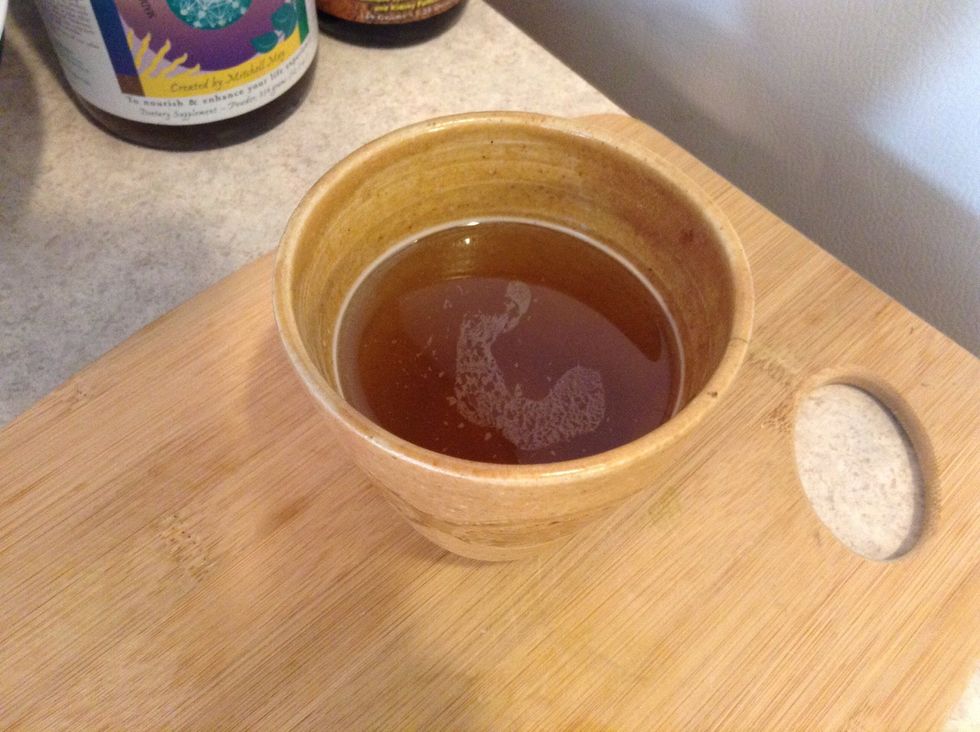 Drink as is or place in the fridge to cool and add to cold water. When adding to water use 1/4 cup of the blend to 3/4 cup water, roughly. Tip: Use local honey to fight allergies. Enjoy!
2 Packages Prince of Peace Instant Ginseng Tea
1/2 Inch sliced Organic Ginger
2-3 Large Spoonfuls of Honey (Asian Soup Spoonful)
48 Oz Container
45 Oz Hot Water