Draw your tree template. Make two identical copies of your tree.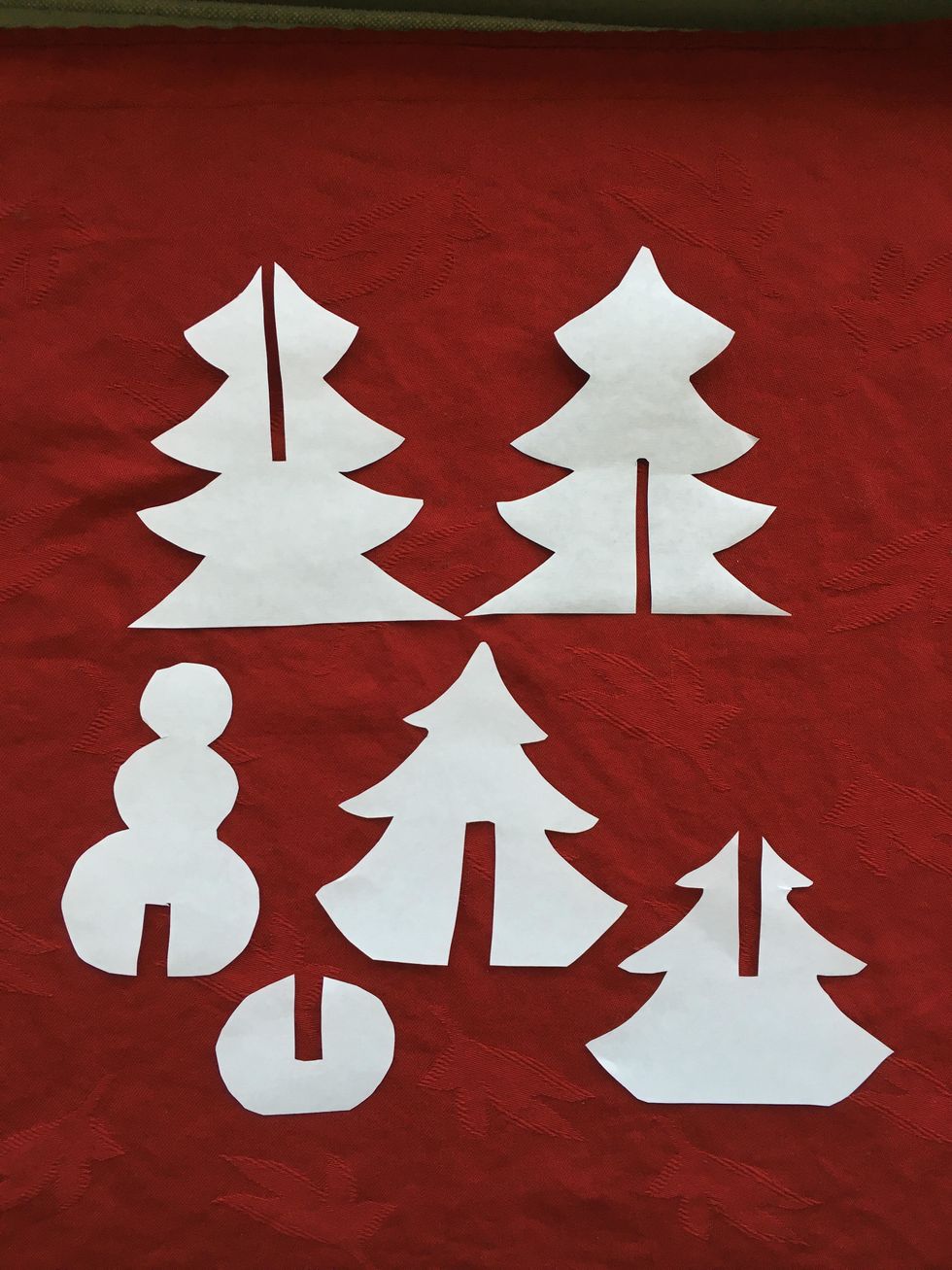 One tree will have a top slit, the other a bottom slit so when fit together it will stand up. My trees were between 5-6 inches tall.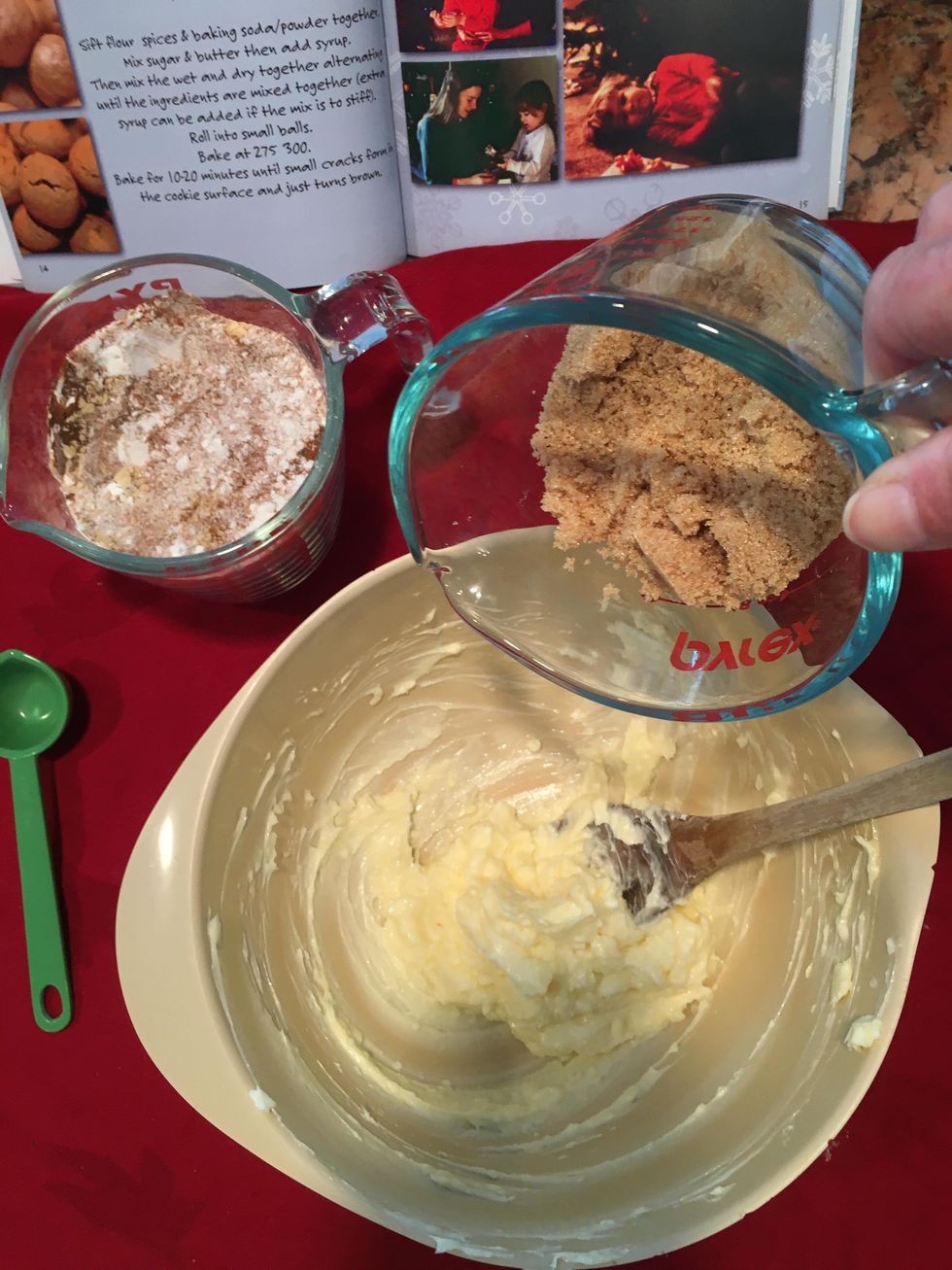 First blend flour, spices and baking powder and soda then set aside. Next cream butter and sugar.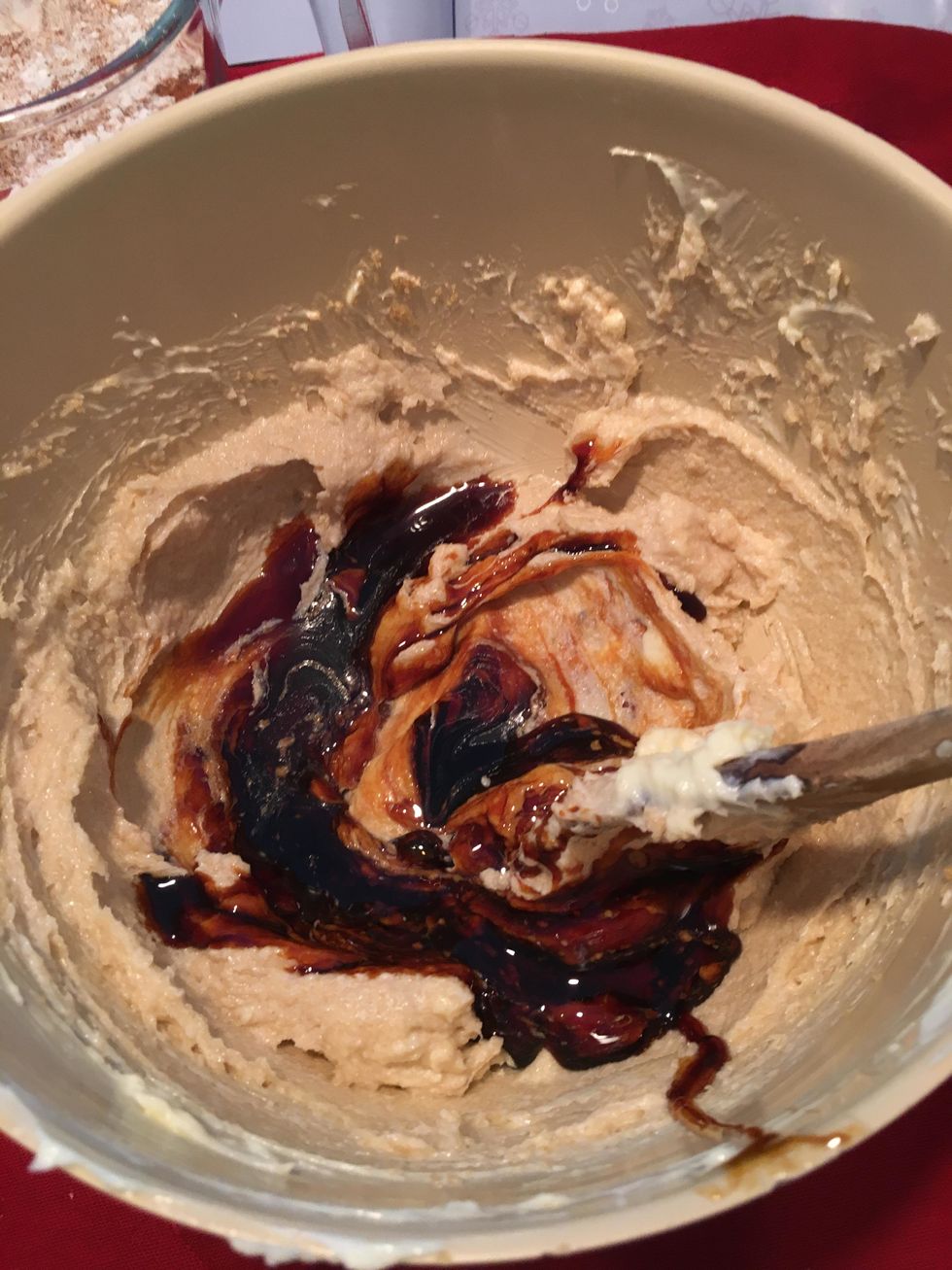 Add molasses into blended butter and sugar.
Blend dry ingredients (flour mix) into the creamed butter, sugar, molasses mix alternating with water.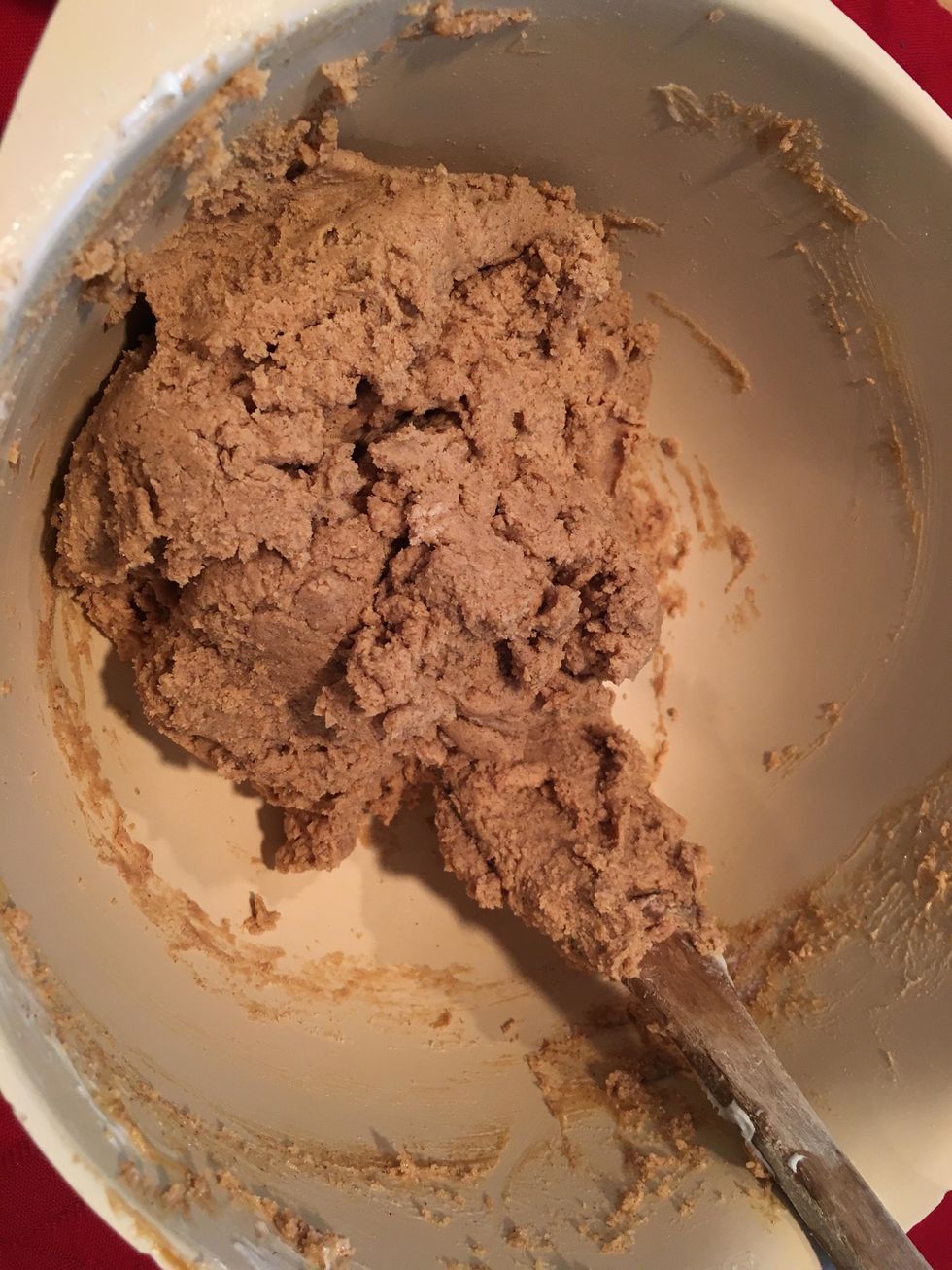 The dough should can be mixed by hand to form a working ball. I live in Florida so I need to refrigerated briefly before rolling it out.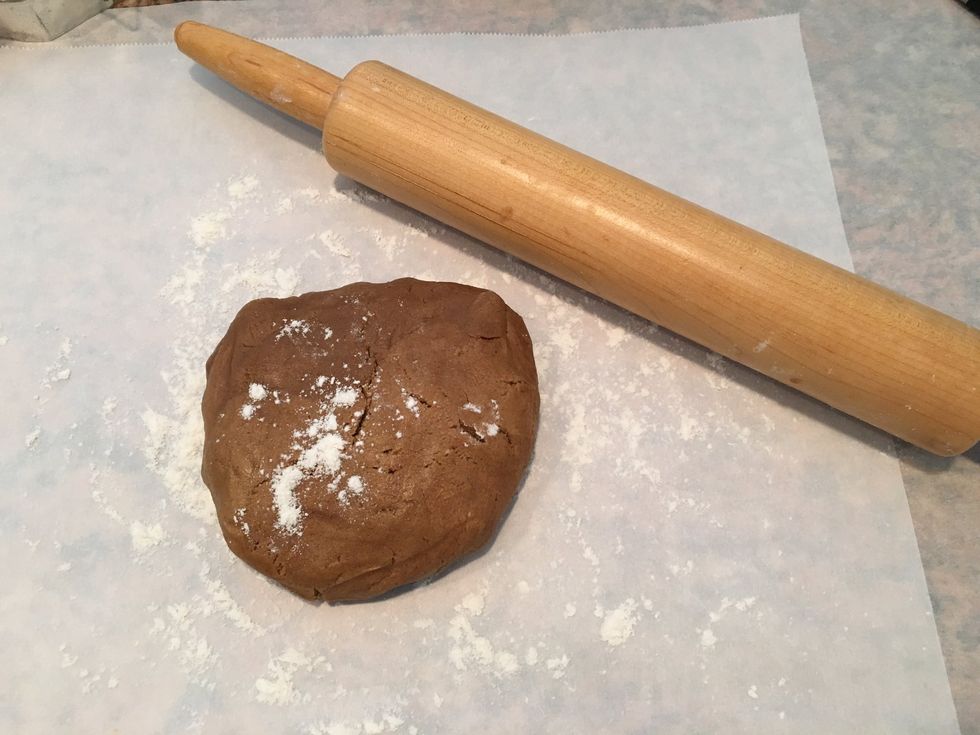 Parchment paper (lightly floured) can be used as a work surface to roll the dough out and cut out your gingerbread trees.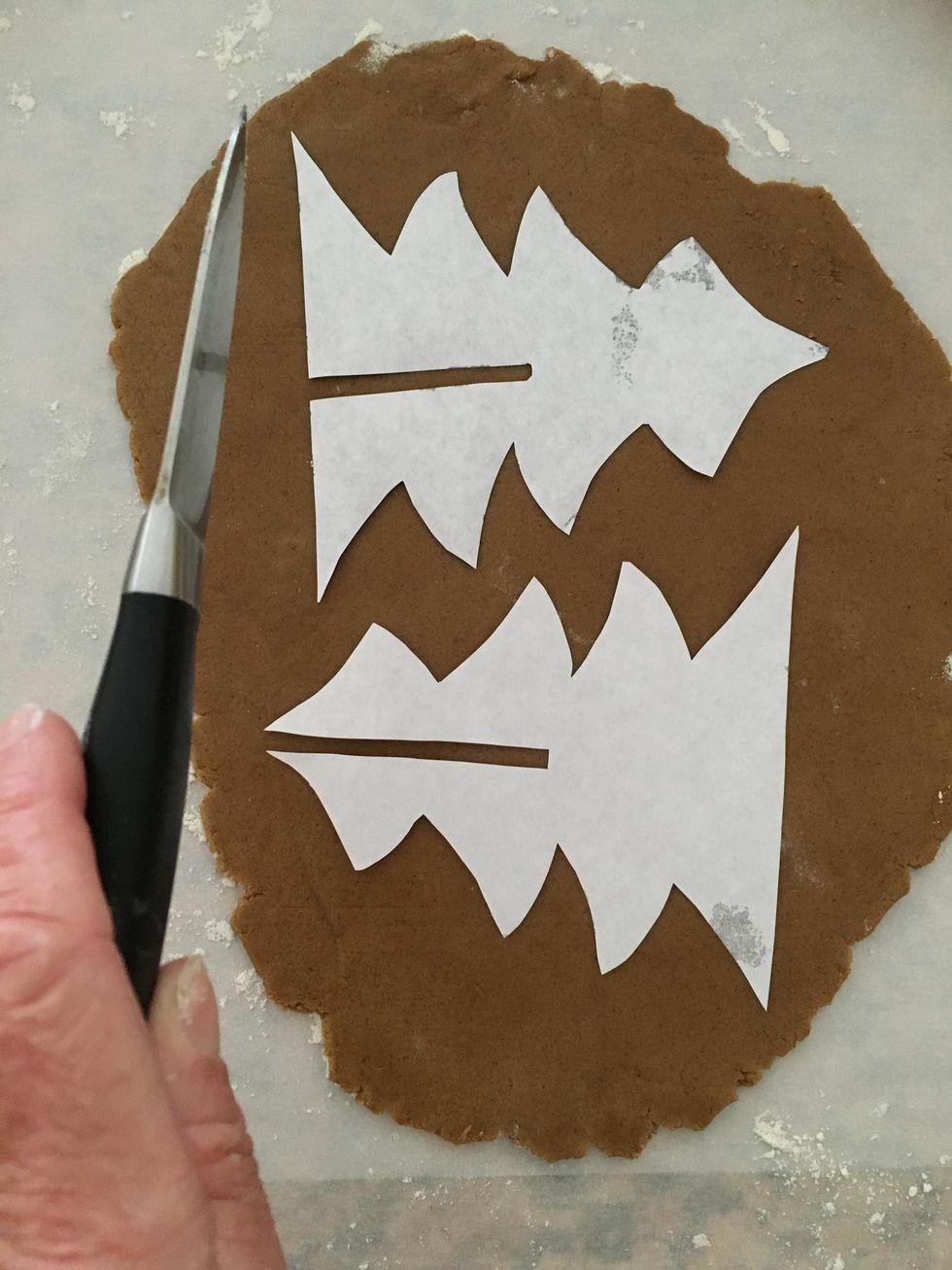 The dough is then placed on the parchment paper and rolled out to about 1/4 inch thickness. Place your shapes on the rolled dough and cut out.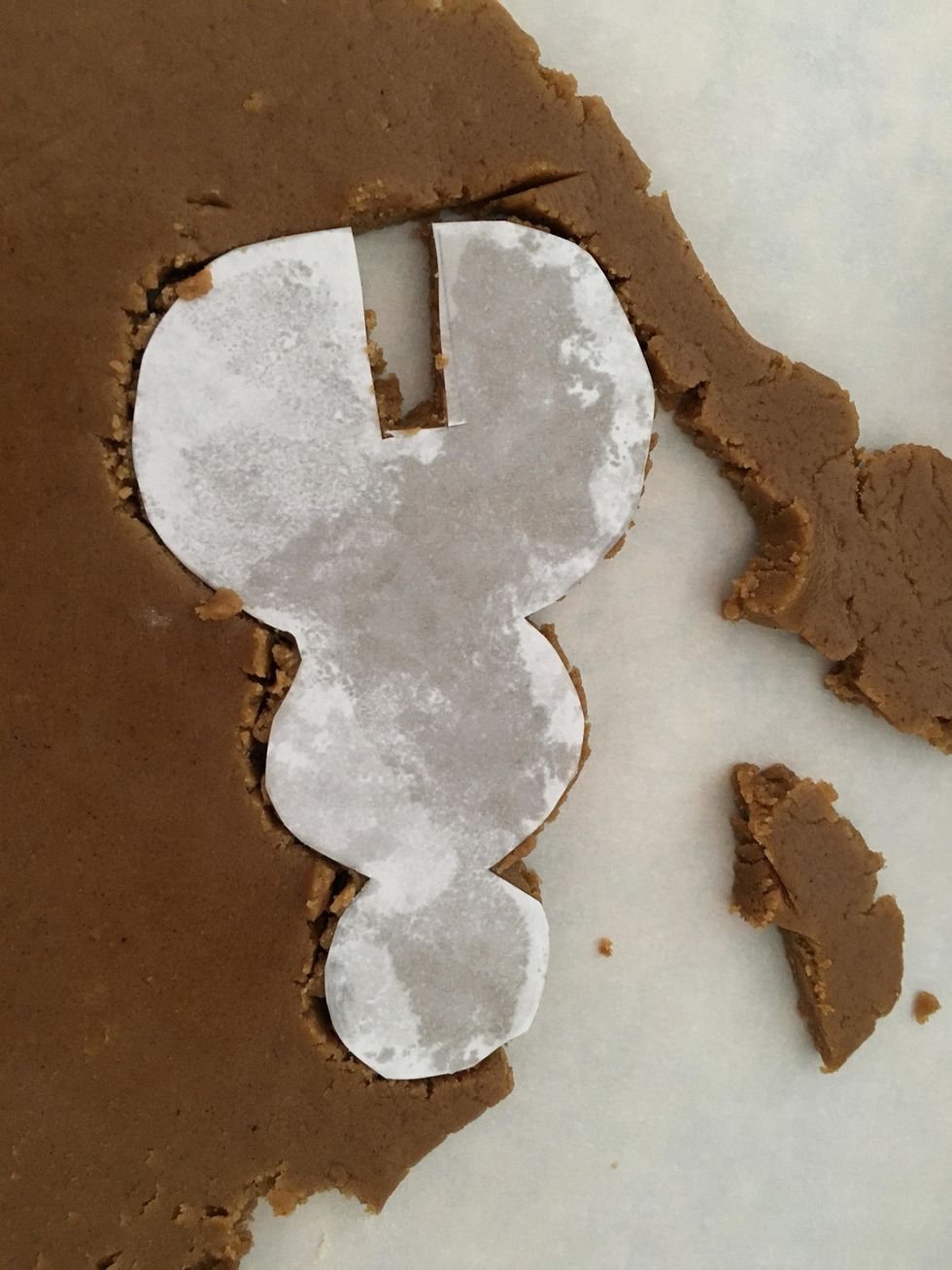 A snowman cookie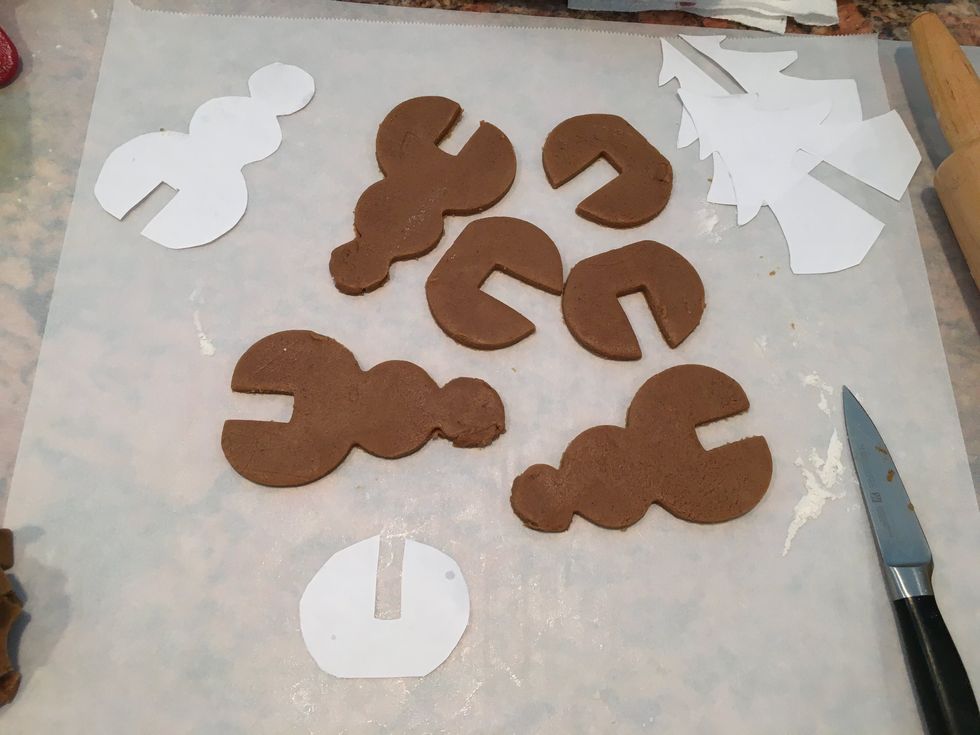 Repeat until all your dough is used. Place your trees on your cookie trays. I use parchment paper to return sticking once baked. Bake your cookies at 375 degrees for 8-10 until light brown.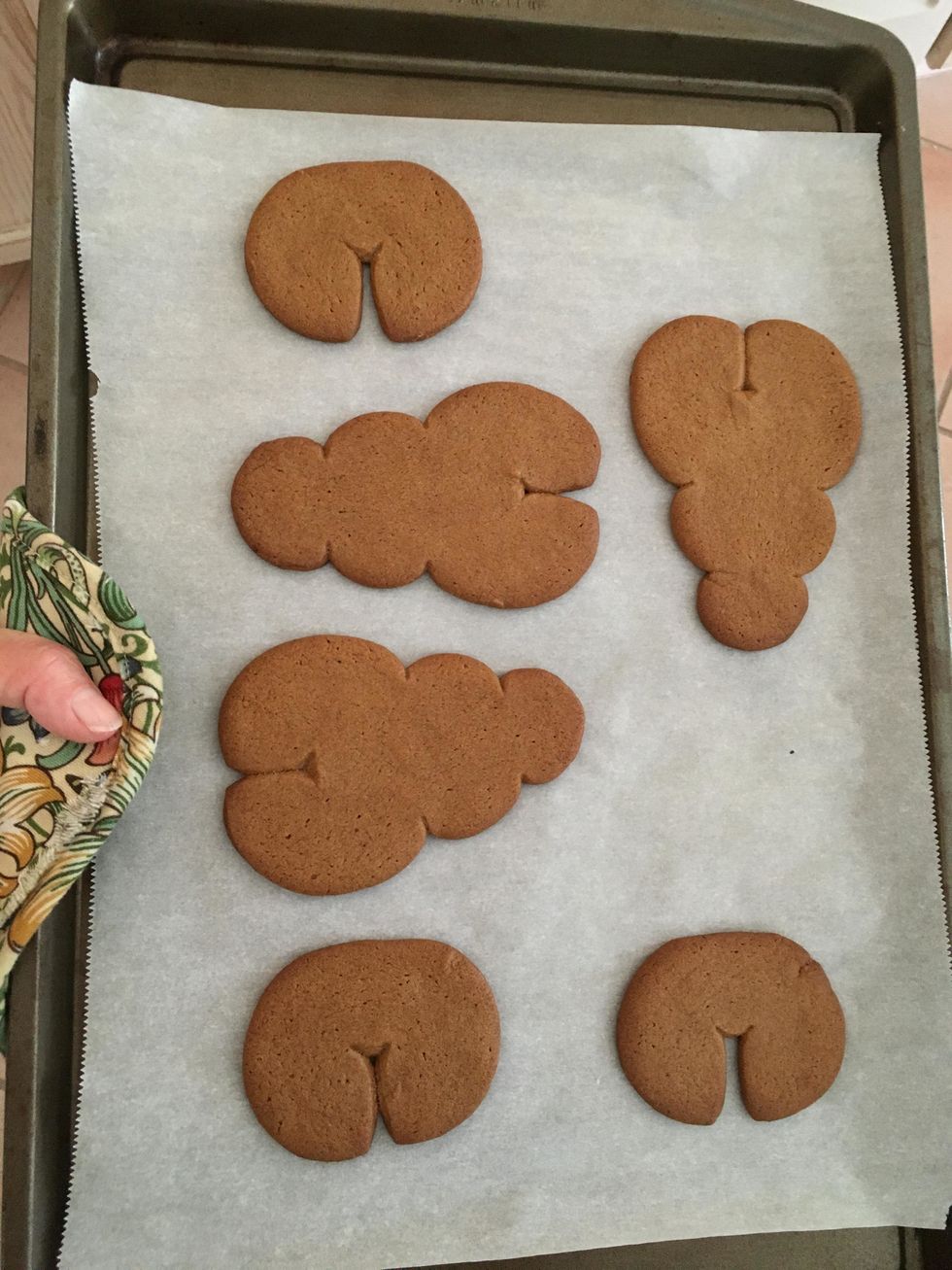 Remove and cool the cookies when lightly browned. Your cookies may spread closing the slits.
You can gently cut away excess cookie while the cookies are warm.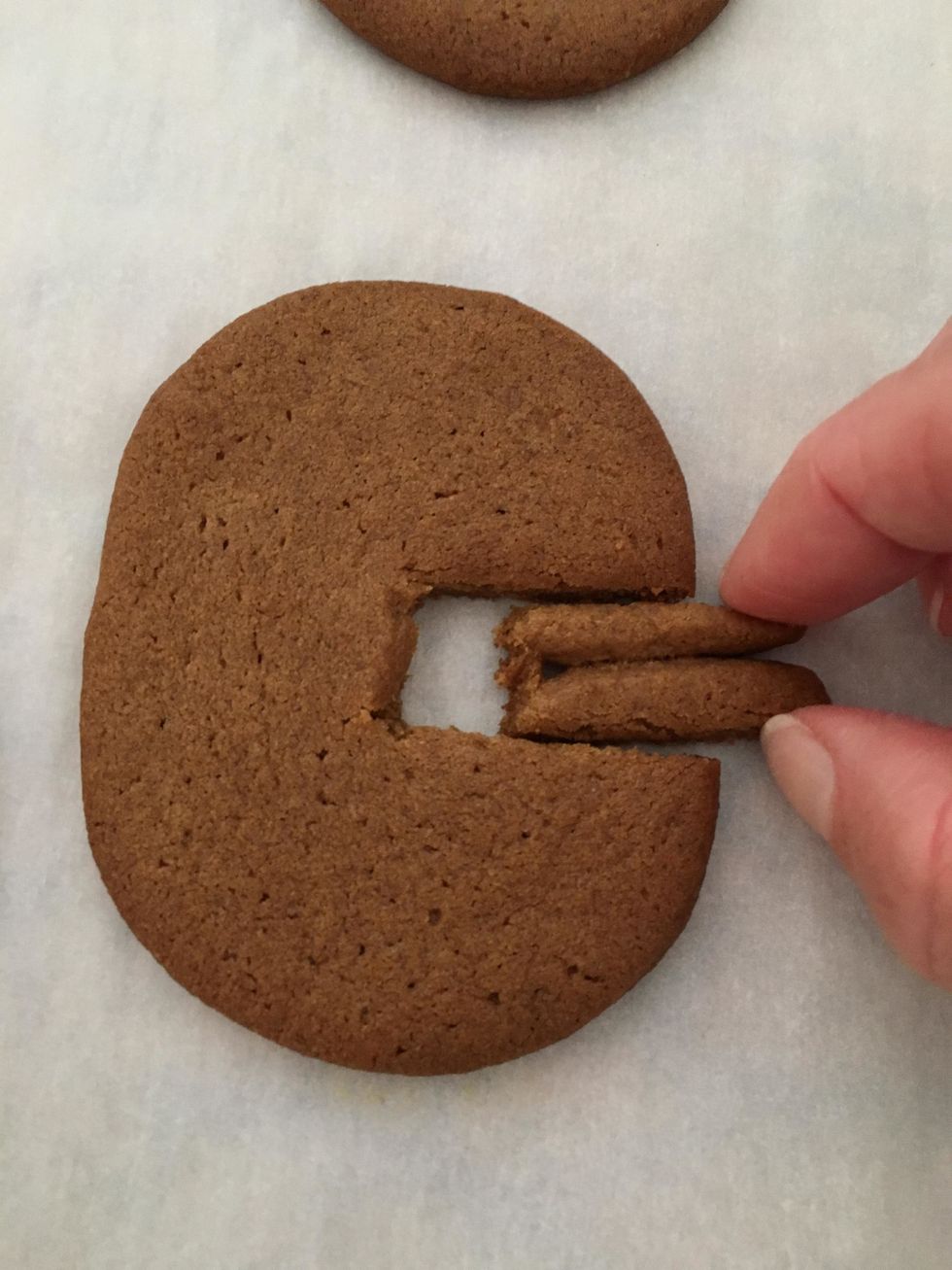 This way they will fit together.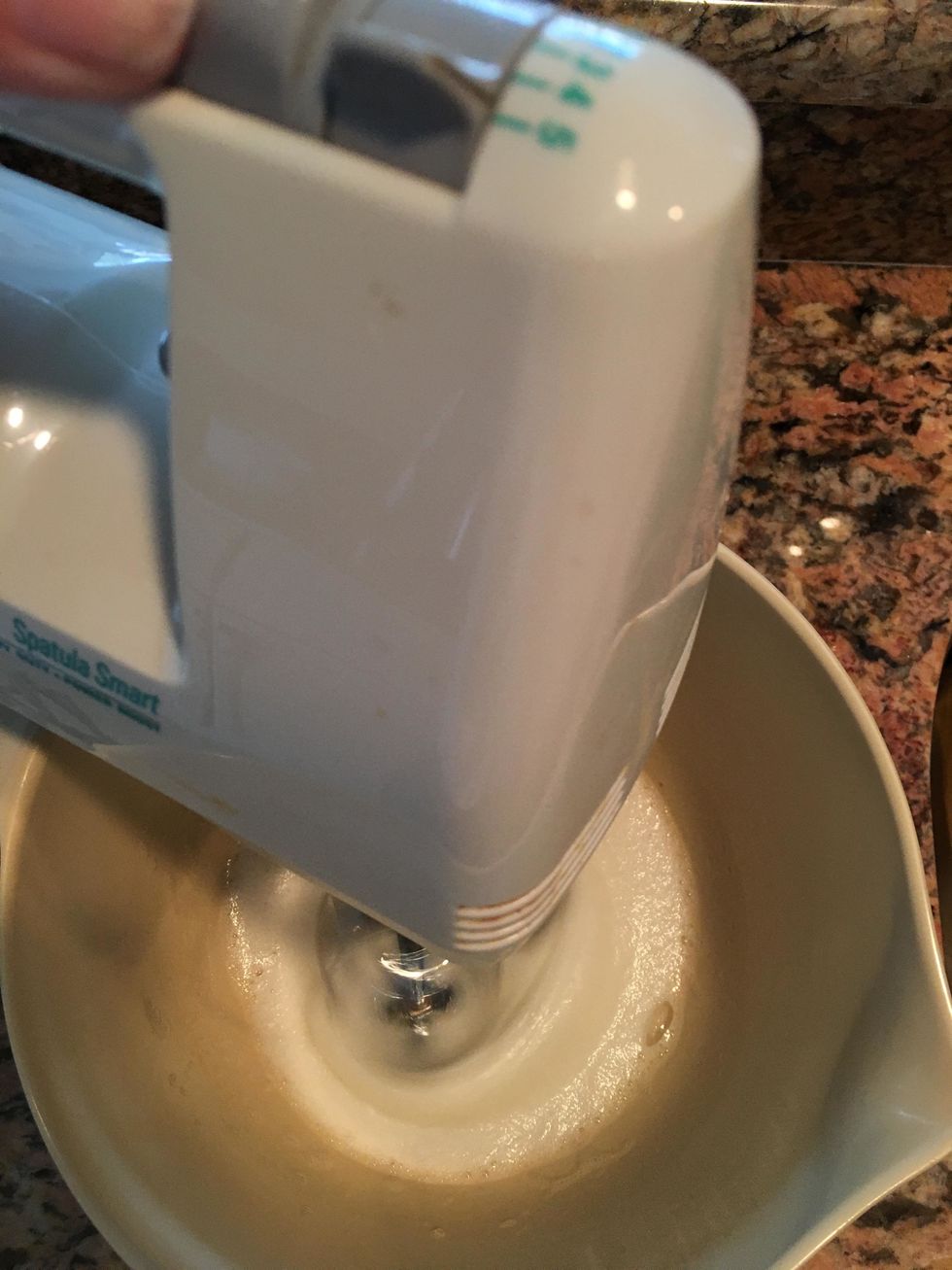 Make Royal Icing using eggs whites equal to 3 eggs, 4 cups of powdered sugar and 1/2 teaspoon of cream of tarter.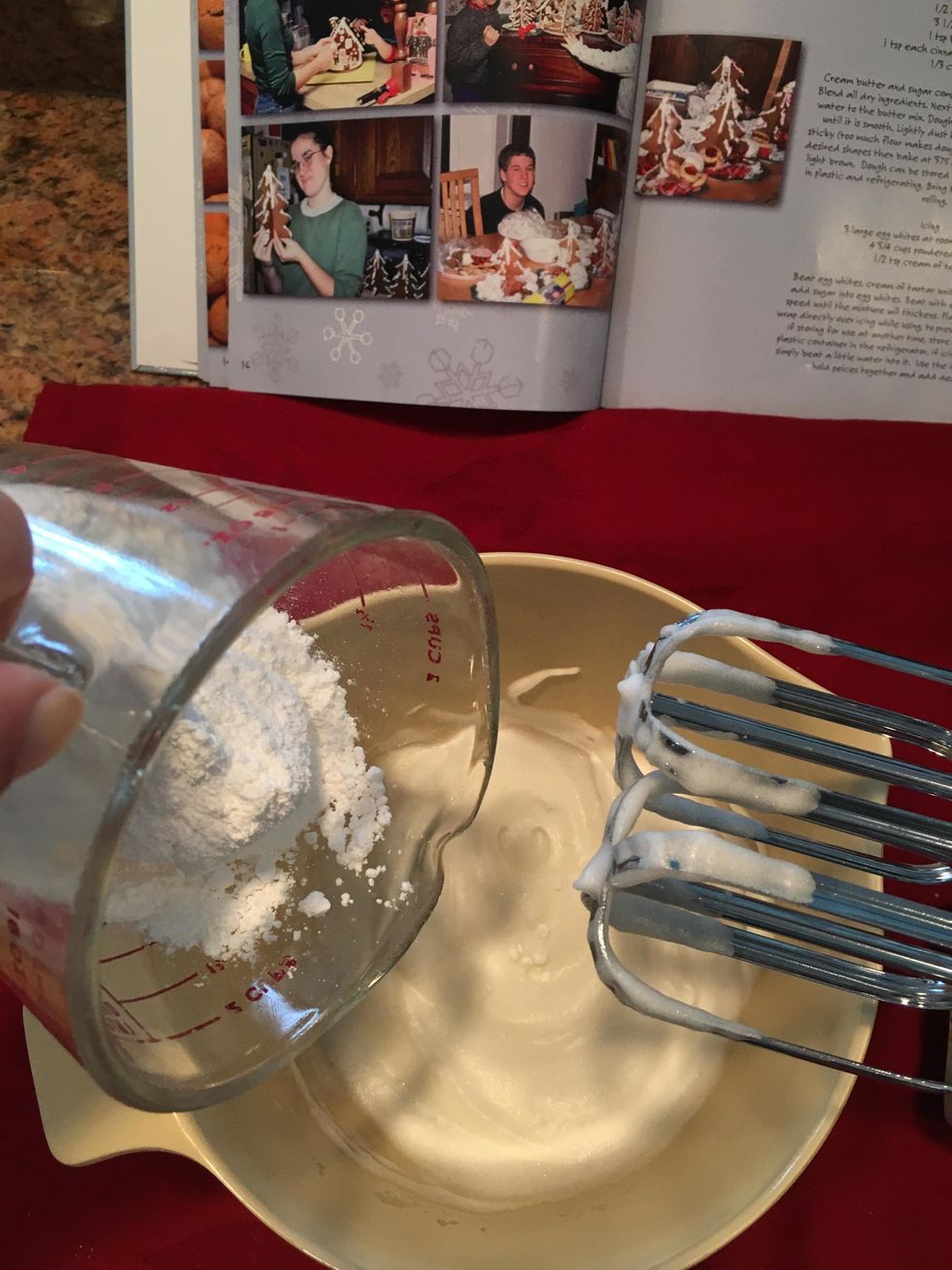 Mix all ingredients on high speed.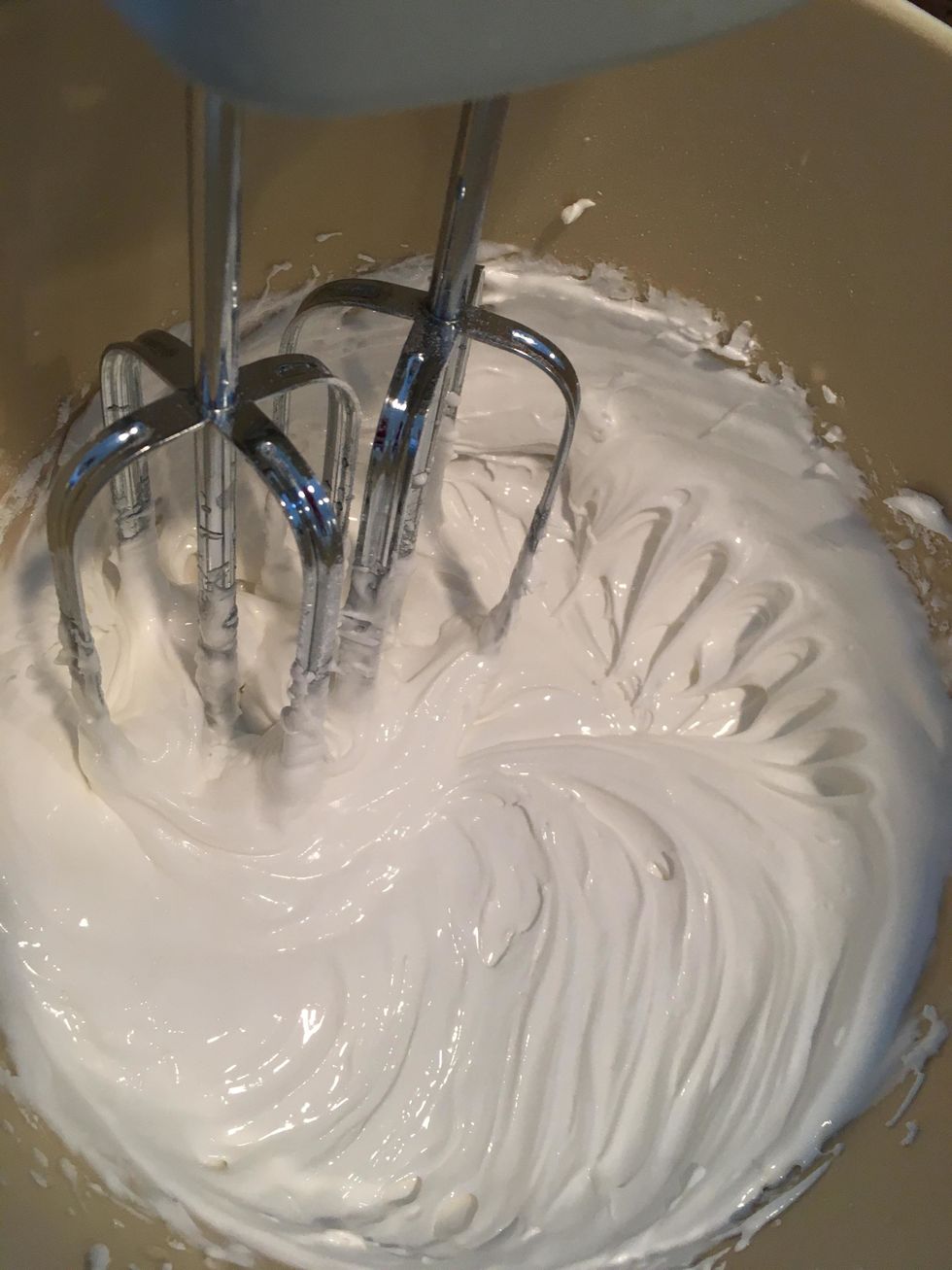 Mix until the ingredients become stiff. Water can be added in small amounts of the icing is too stiff and more powdered sugar can be added to stiffen as necessary.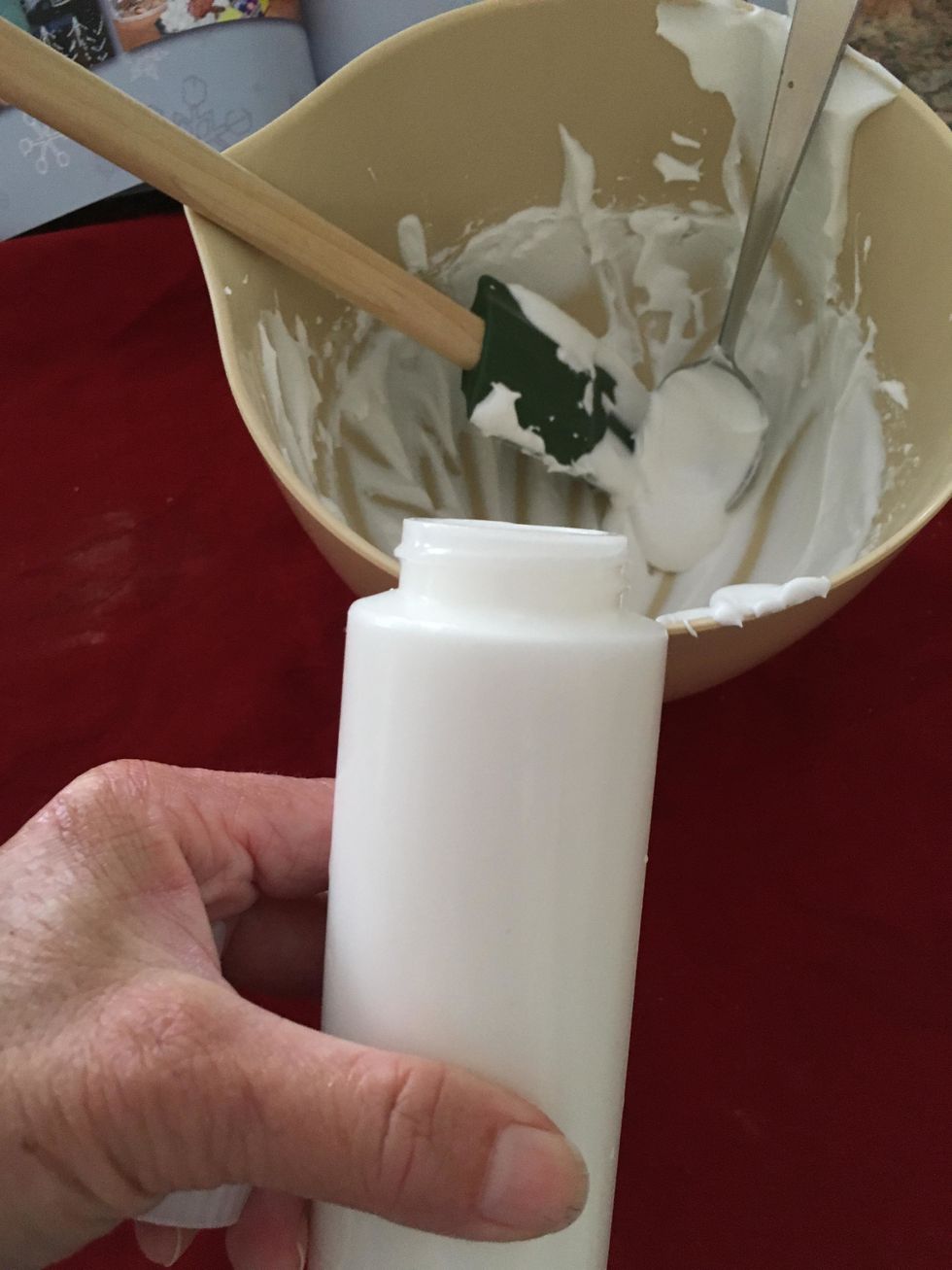 Scoop into squirt bottles. I use a few small ones so each person decorating can have their own.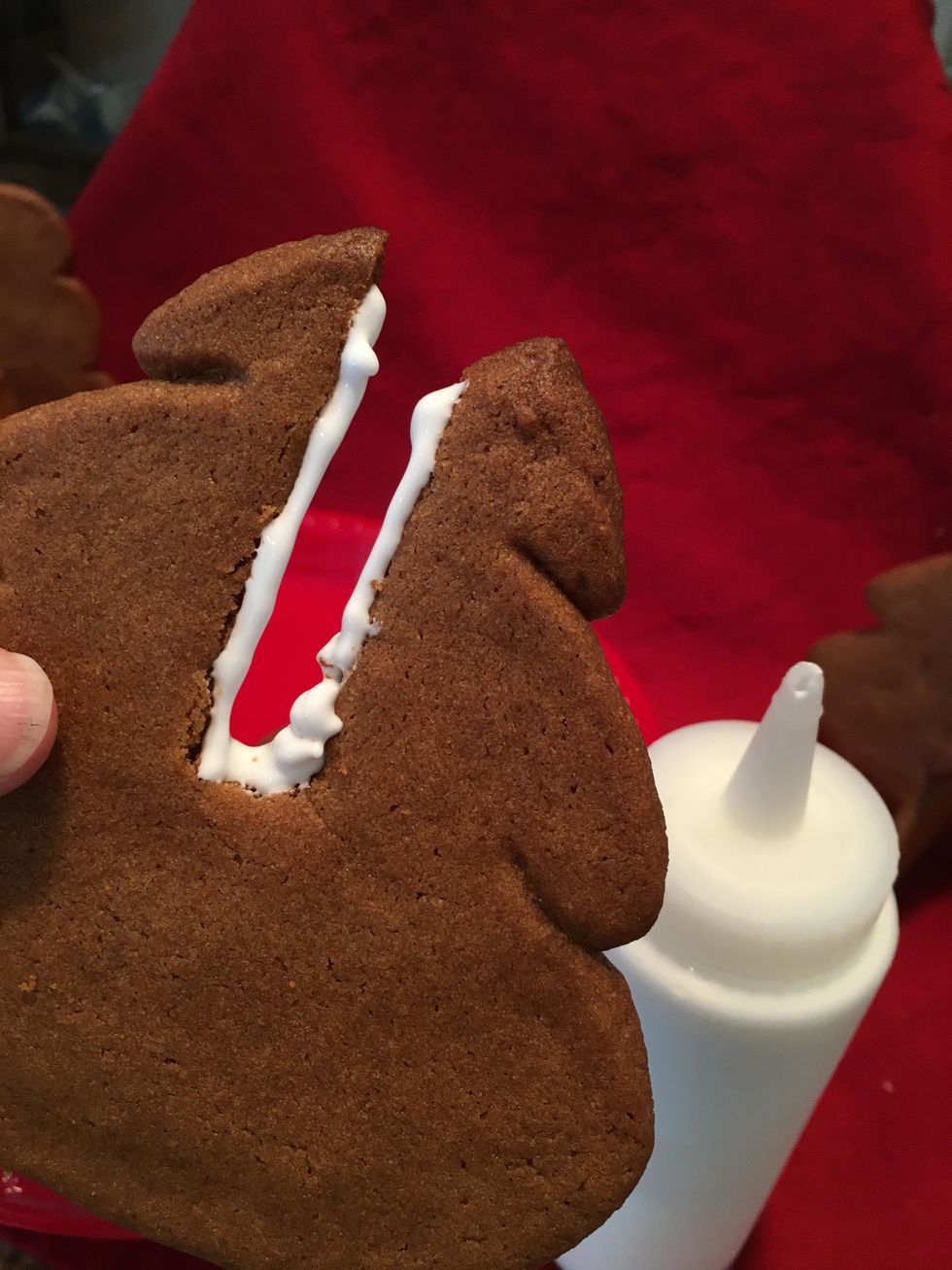 Once the cookies have cooled place a line of royal icing along the connecting edges of the trees.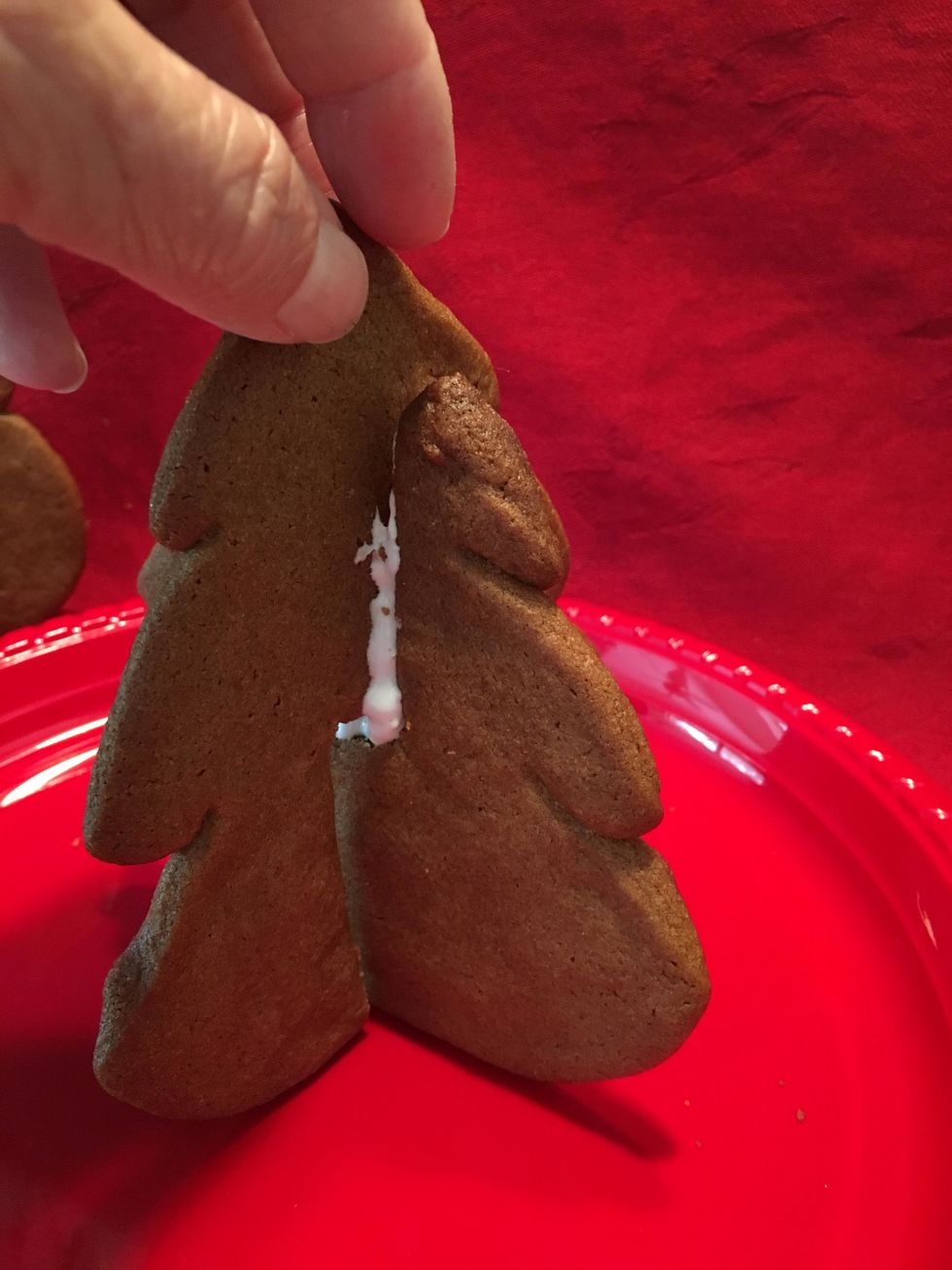 Then fit the trees together so they stand up.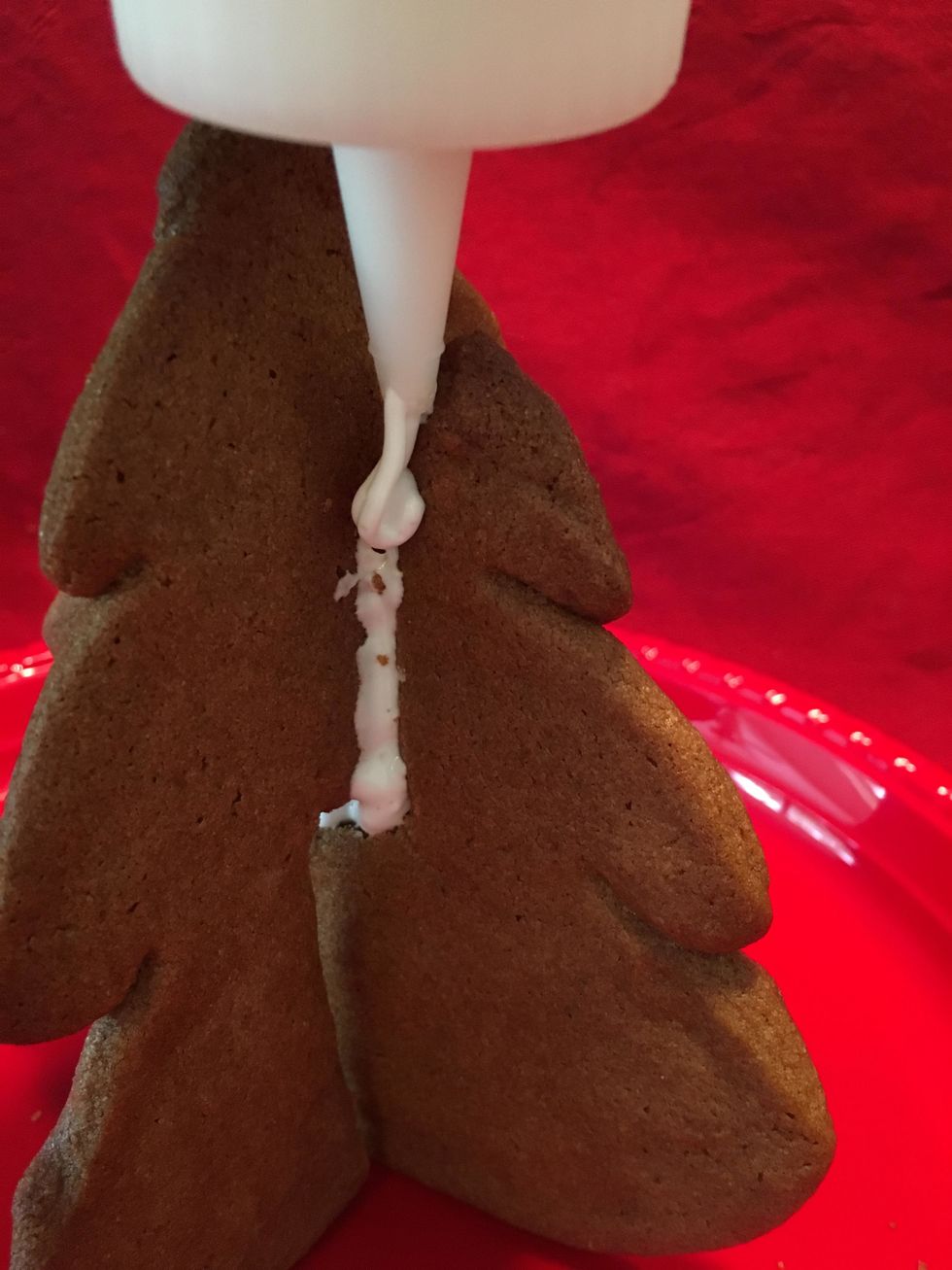 You can fill in any gaps with icing sugar. You can also repair any broken parts with your icing. Set the trees aside to allow to set up.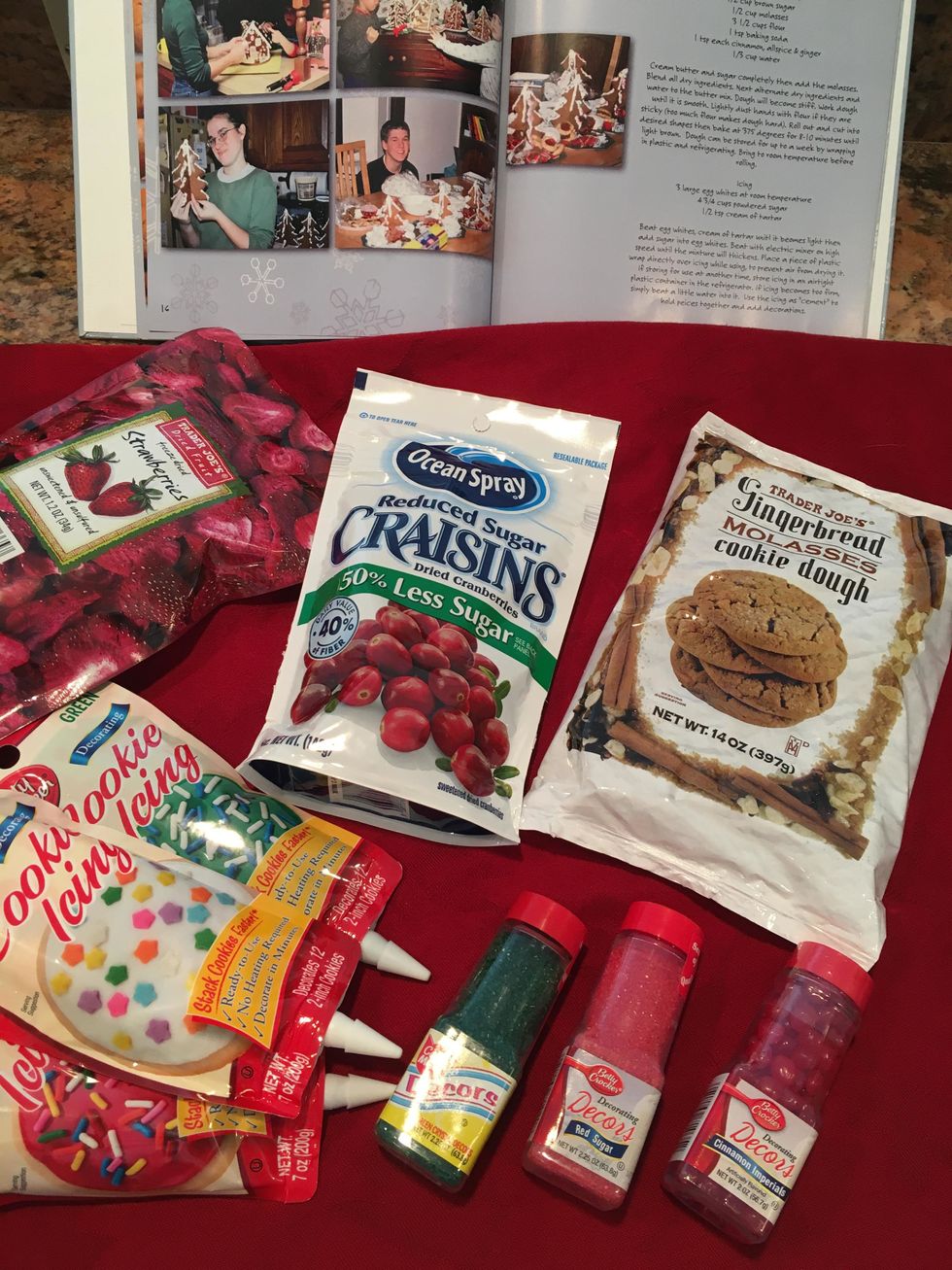 Add your favorite things for decorating . We use red and green decorating sugar, red hots, raisons and cranberries. To save time you can use refrigerator gingerbread dough and store bought icing.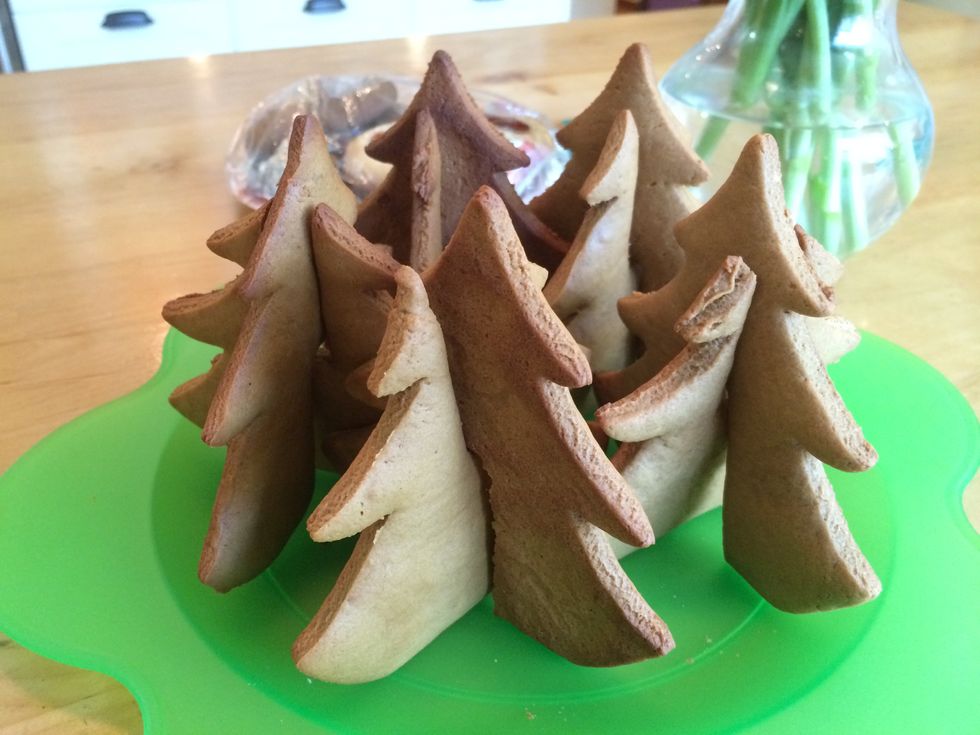 A gingerbread tree forest waiting for decorating magic!!!
Time for decorating fun!!!!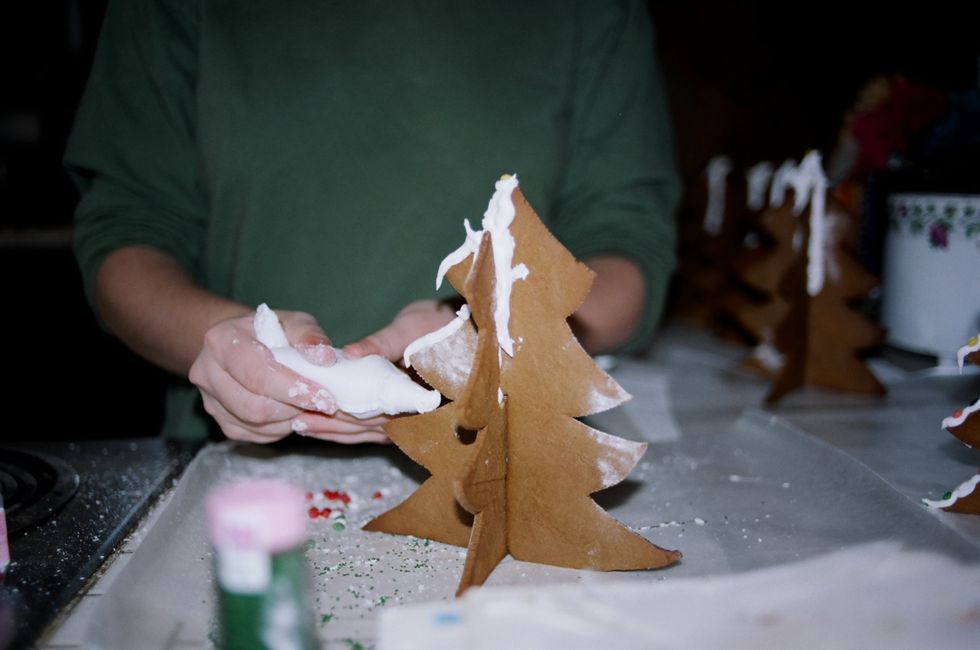 The royal icing serves as a glue to make snow lined branches and hold on decorations for your trees.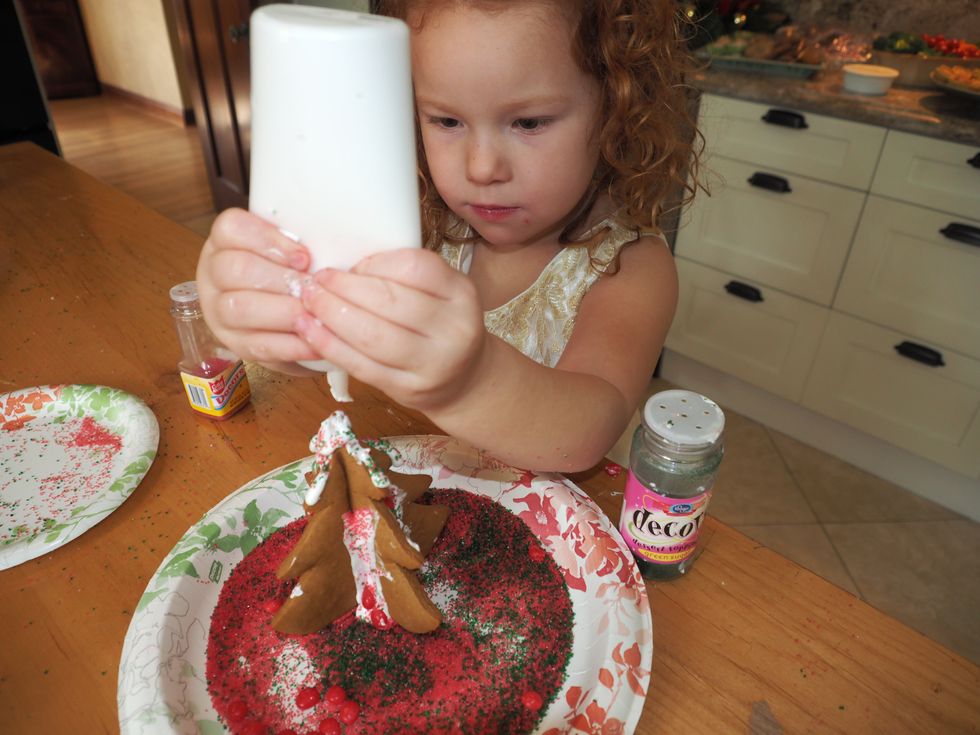 There is not wrong or right way to decorate!!! The most important thing that everyone have fun!!!!
Be sure to take photos of everyone's Christmas tree masterpiece!!!!!!!
http://www.brit.co/tag/christmas-cookies/
1/2c softened butter
1/2c brown sugar
1/2c molasses
1/2c flour
1/2tsp baking powder
1/2tsp baking soda
1.0tsp cinnamon
1.0tsp allspice
1.0tsp ginger
1/3c water