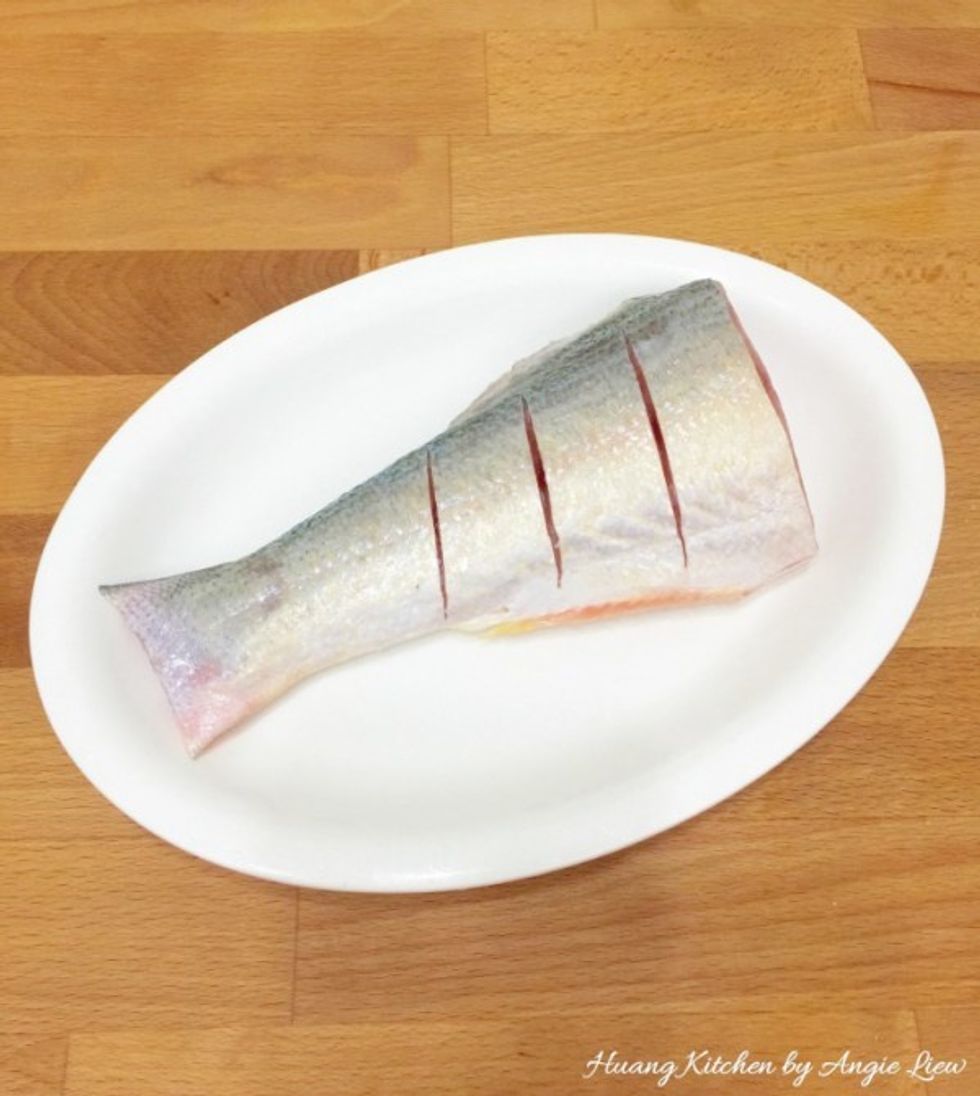 Rinse fish with cold water, pat dry and make small slits on the fish.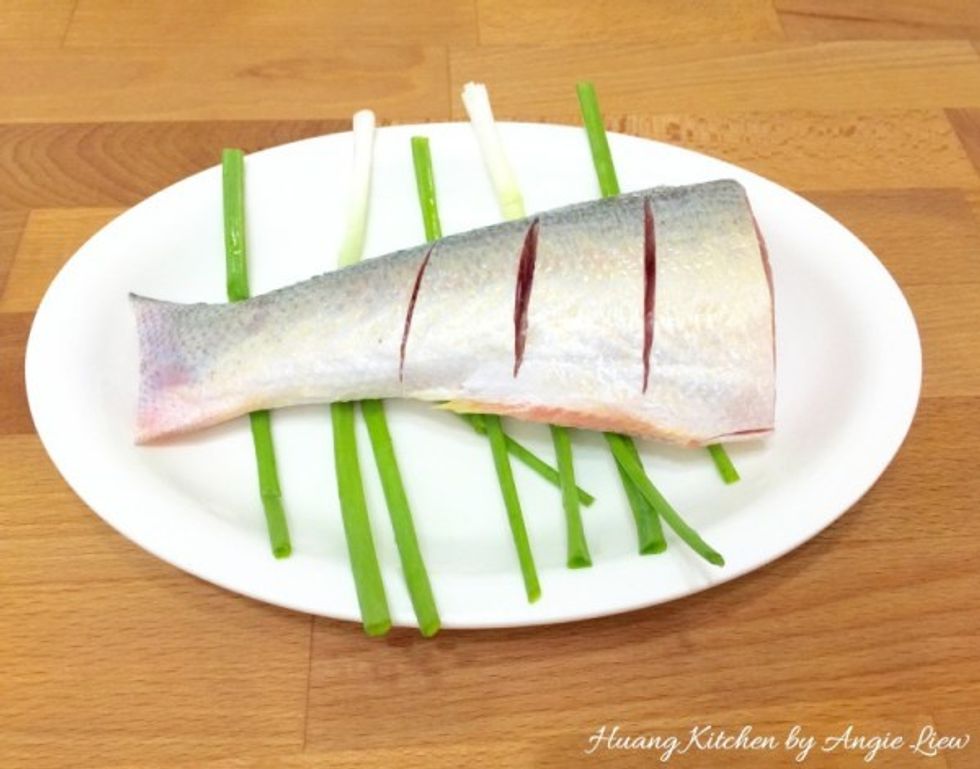 Line spring onion on steaming plate and top with the fish.
Prepare to steam the fish by first boiling some water in steamer. Then add in the fish.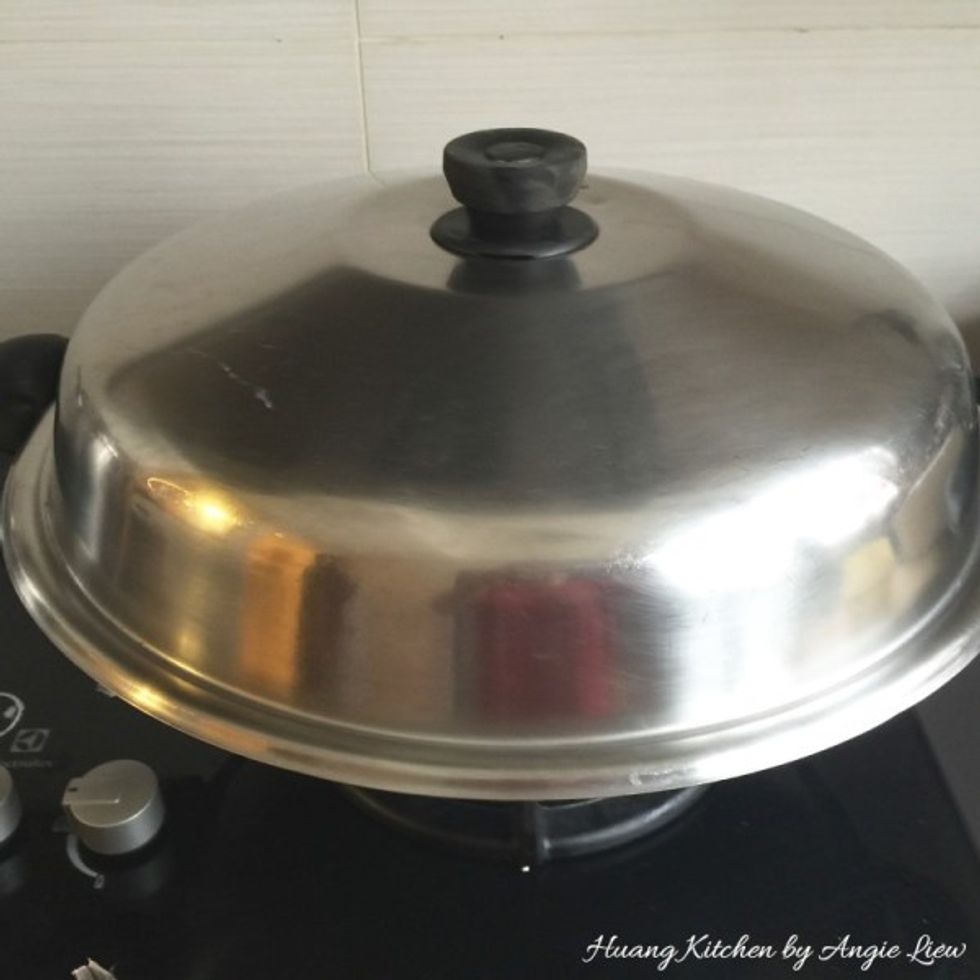 Steam the fish over high heat for 10 to 15 minutes or until cooked. While fish is being steamed, prepare the ginger sauce.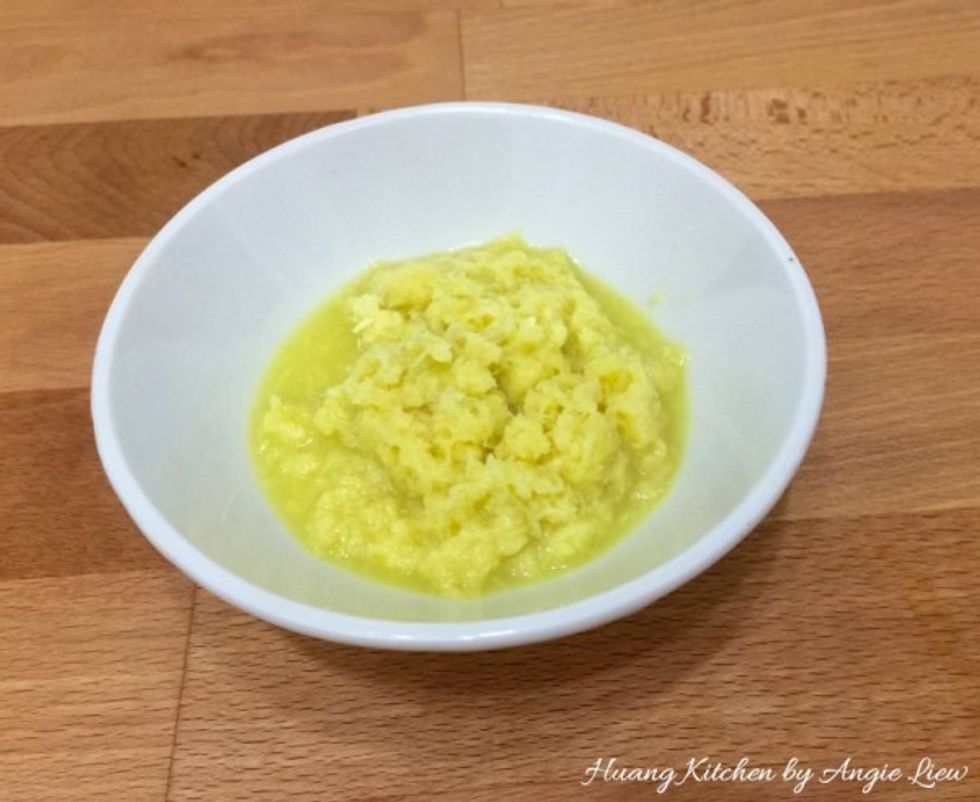 Grate or ground the fresh ginger.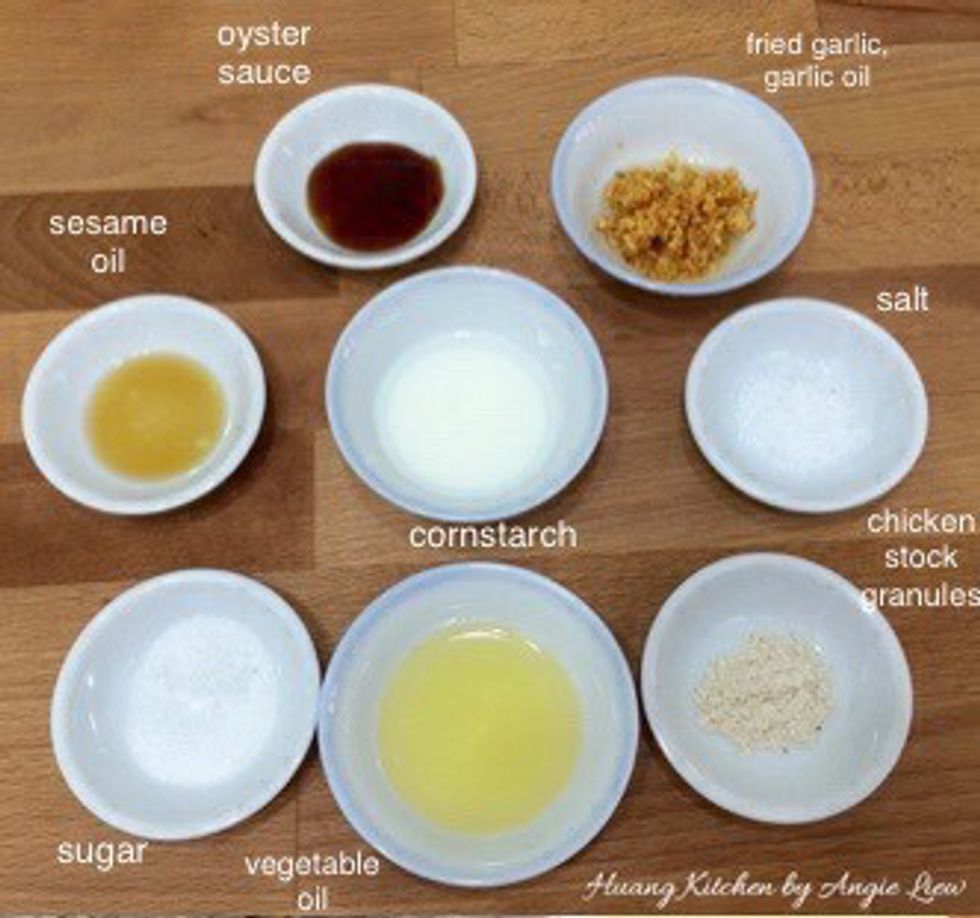 Prepare all ingredients needed to make the ginger sauce.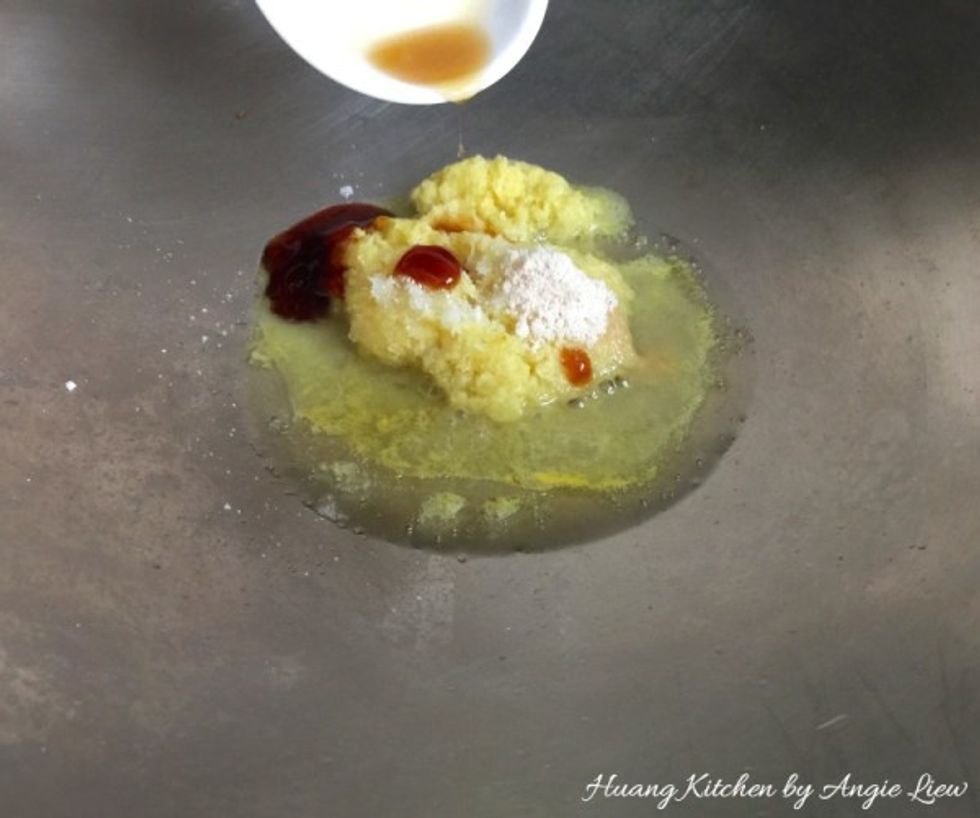 Heat up oil in wok and add in the ground ginger. Then add in all the other ginger sauce ingredients and stir fry till well mixed.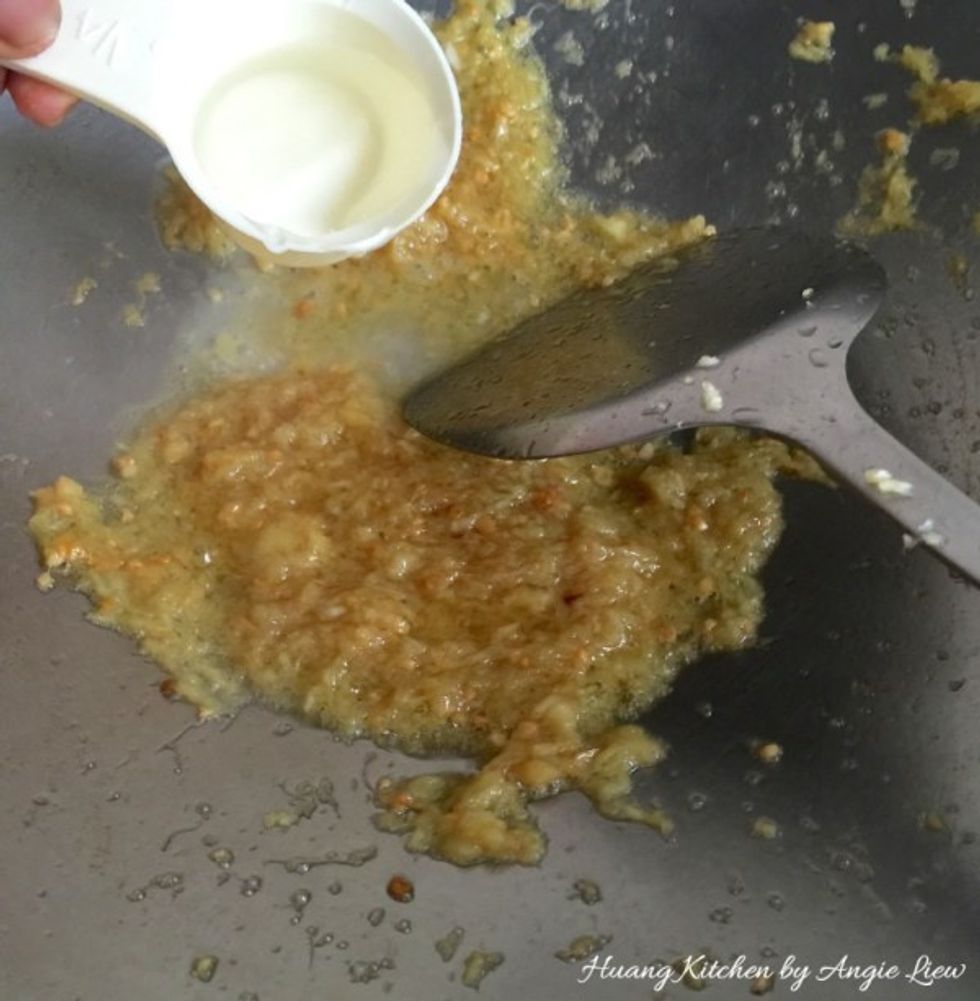 Add in water and cook until the ginger paste starts to boil.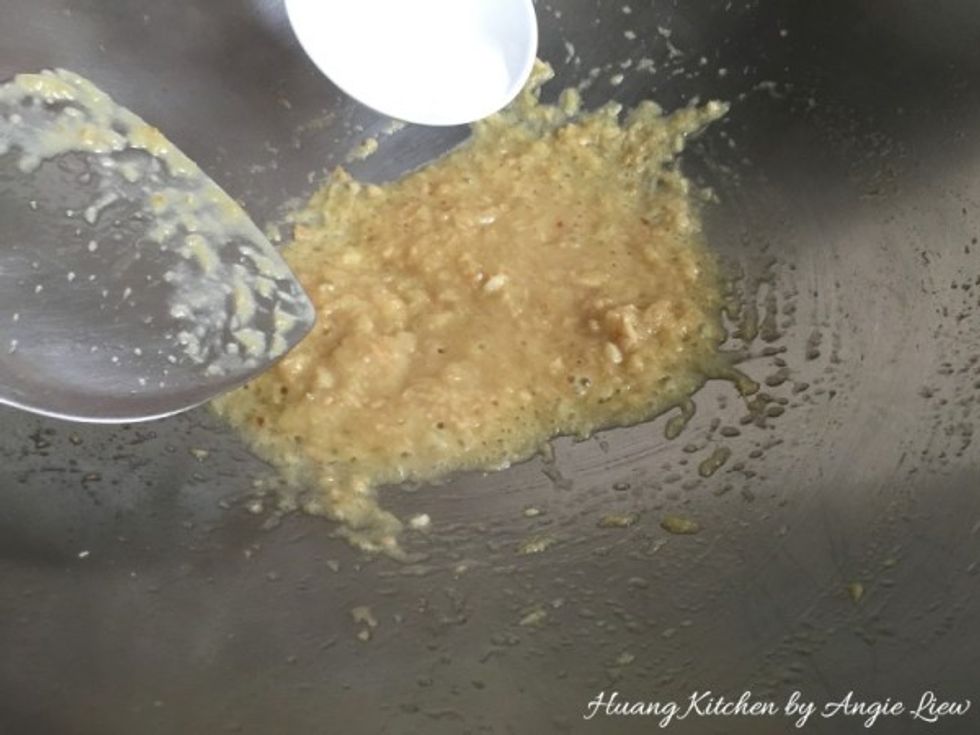 Then add in cornstarch solution. When the ginger paste has thickened, dish it up into a bowl and set aside.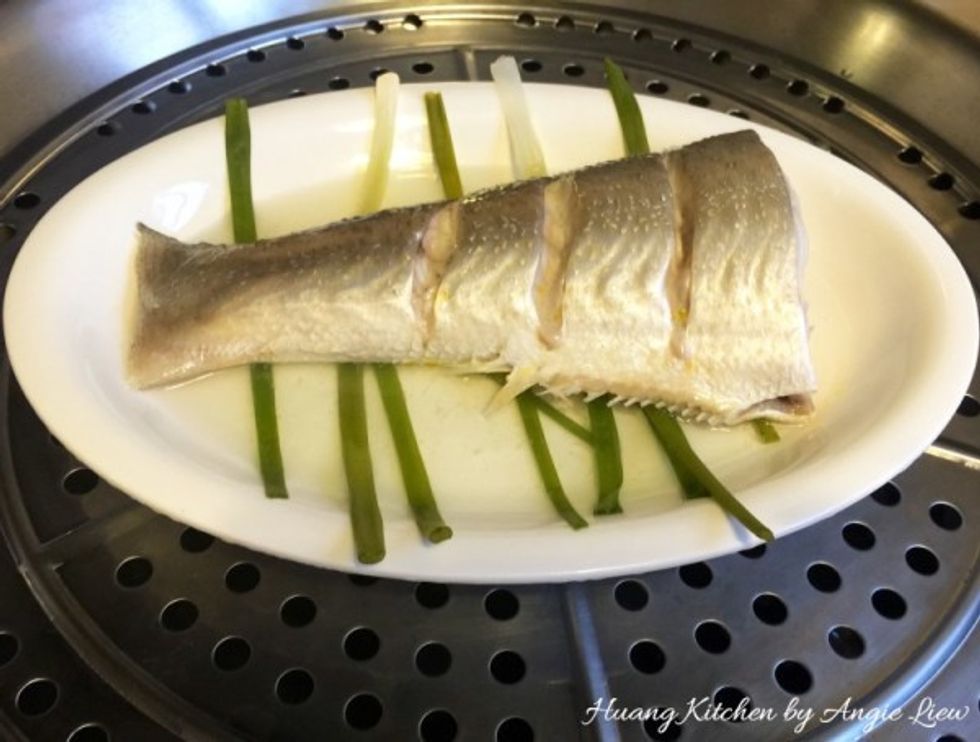 When fish is cooked, remove fish from steamer.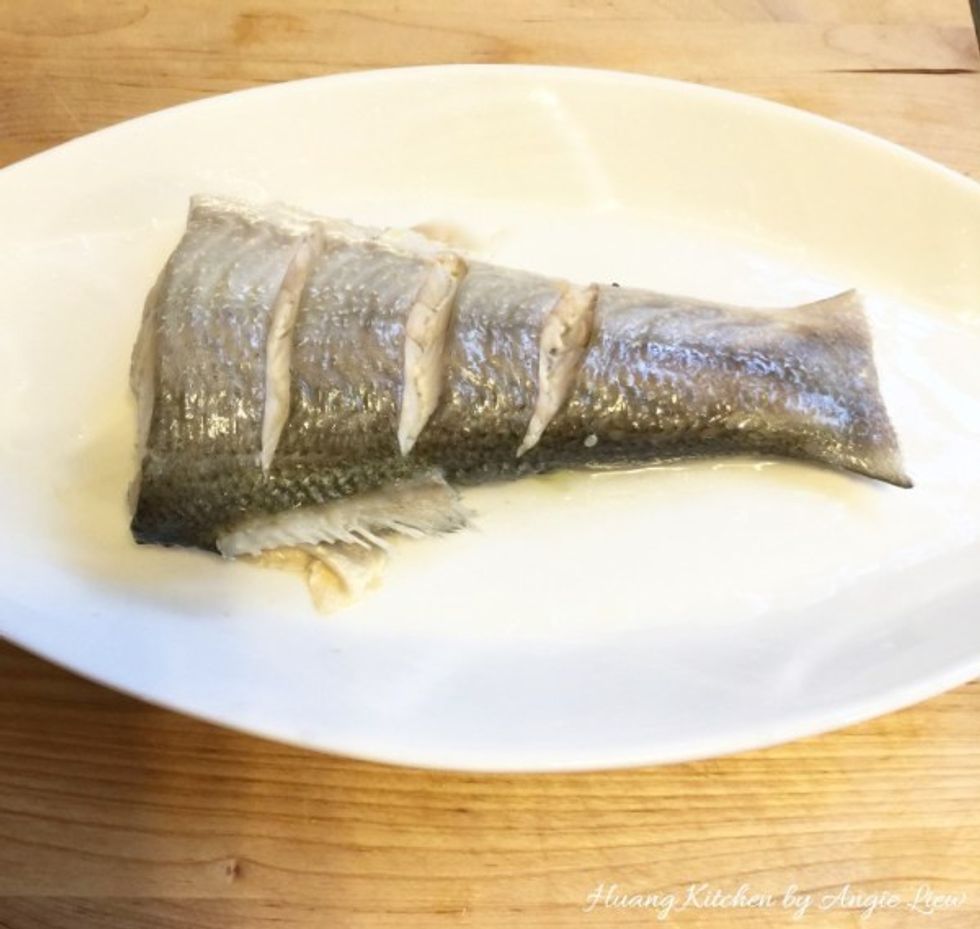 Discard the liquid and spring onions from the steamed fish.
Top the fish with the cooked ginger paste and sprinkle with fried garlic and garlic oil. Garnish with green coriander leaves, spring onion and red chili.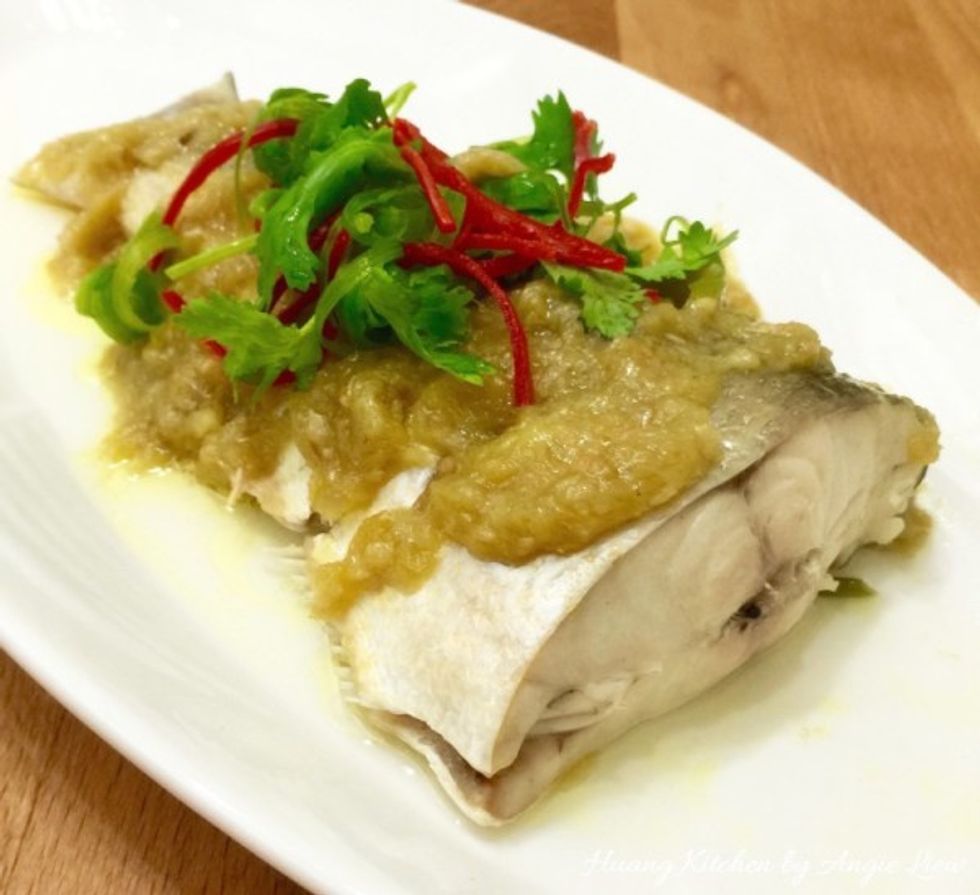 Steamed fish is best served hot. So immediately served with a bowl of hot steamed rice. For more, like us on Facebook and get instant updates on our latest recipes at www.Facebook.com/huangskitchen
500.0g fresh fish
1.0bnch spring onion, line steaming plate
1.0bnch spring onions, for garnish
1.0bnch coriander leaves, for garnish
1.0 red chili, for garnish
100.0g fresh ginger, grate/ground
2.0Tbsp vegetable oil
0.0c water
0.0tsp salt
0.0tsp sugar
0.0tsp oyster sauce
1.0Tbsp cooking wine (optional)
0.0tsp sesame oil
0.0tsp chicken stock granules
1.0tsp cornstarch solution
1.0Tbsp fried garlic & oil
Huang Kitchen
For more step-by-step recipes and cooking tips, visit my website at \nhttp://www.huangkitchen.com