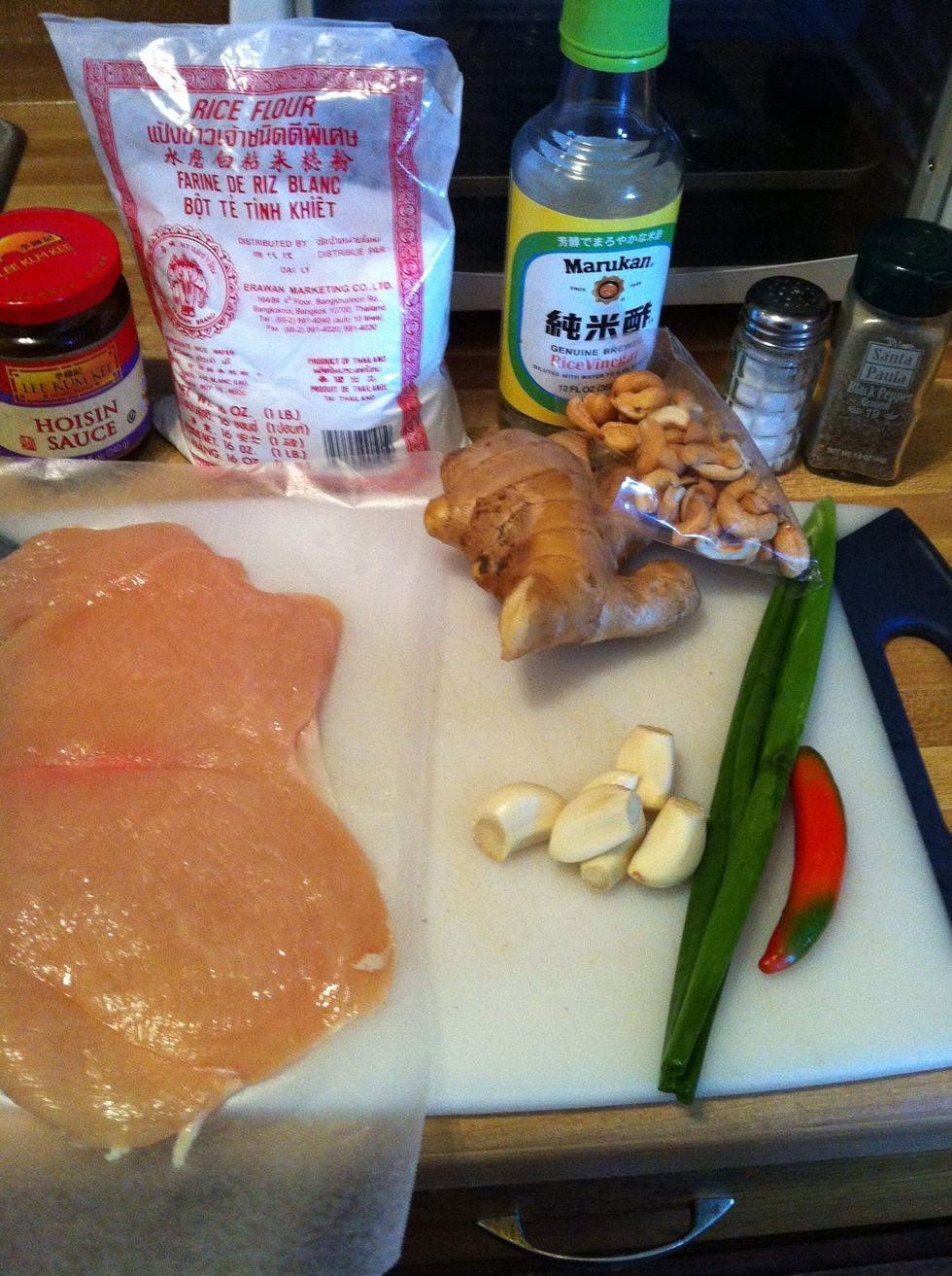 This is basically what you'll need for this dish. The measurements differ on what you like more. Ex: I like a lot of ginger and spicy food, so I used a lot of ginger and added 1 red cerano chili 😊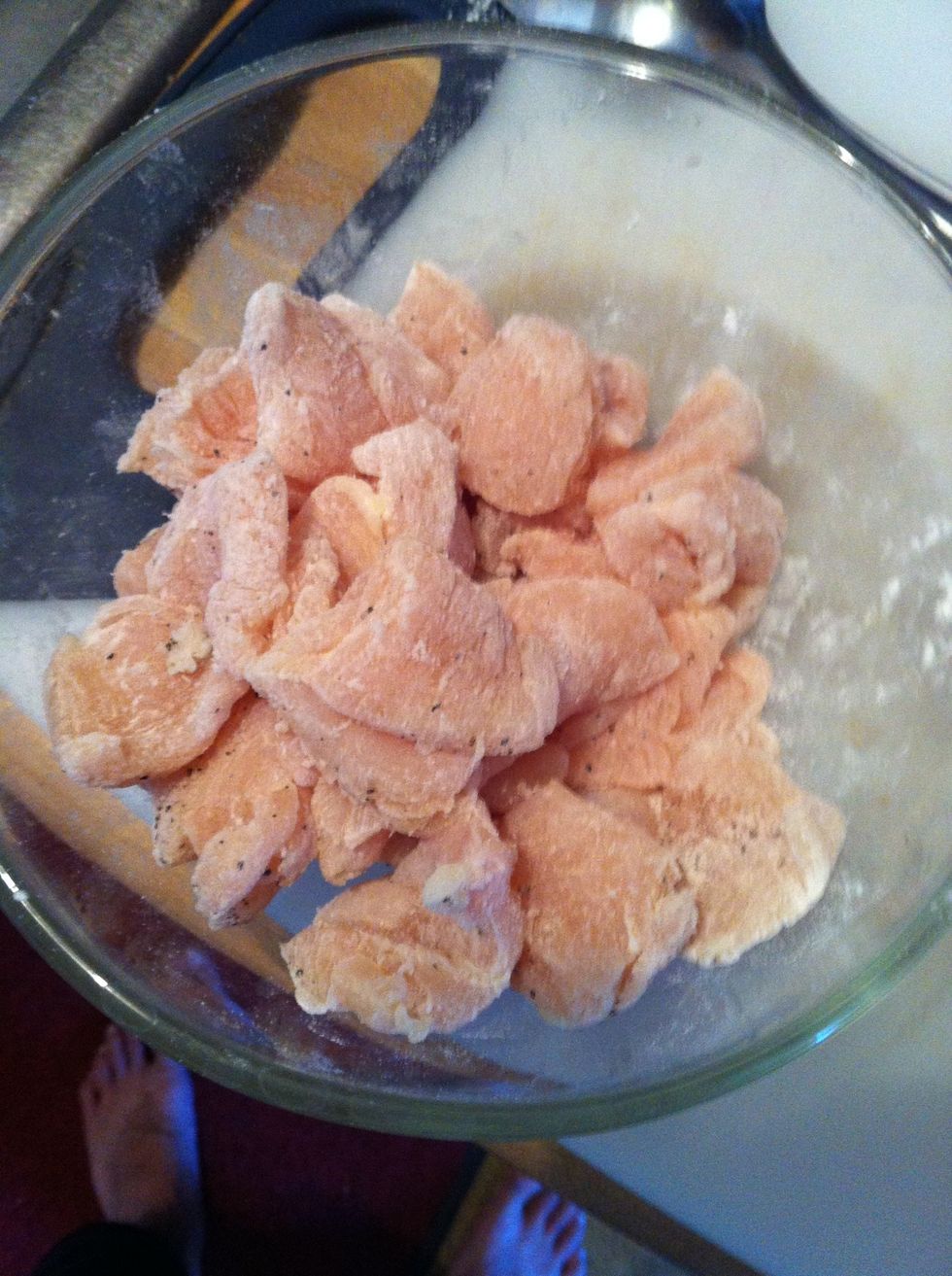 Cut up the chicken breasts into 1 inch pieces. Then add enough rice flour to coat the chicken. Add some salt & pepper to taste and then set aside.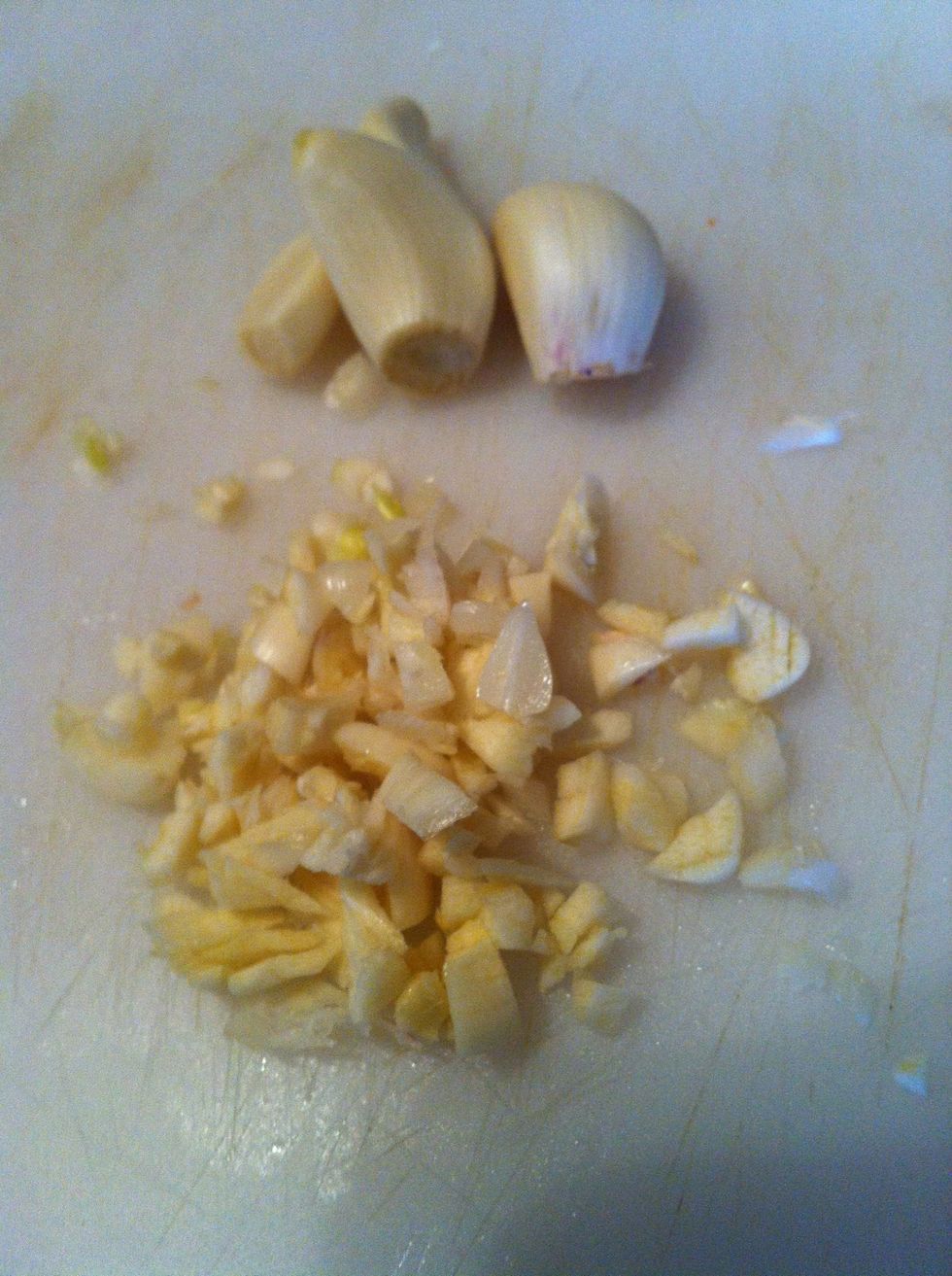 Finley chop about 6 cloves of garlic.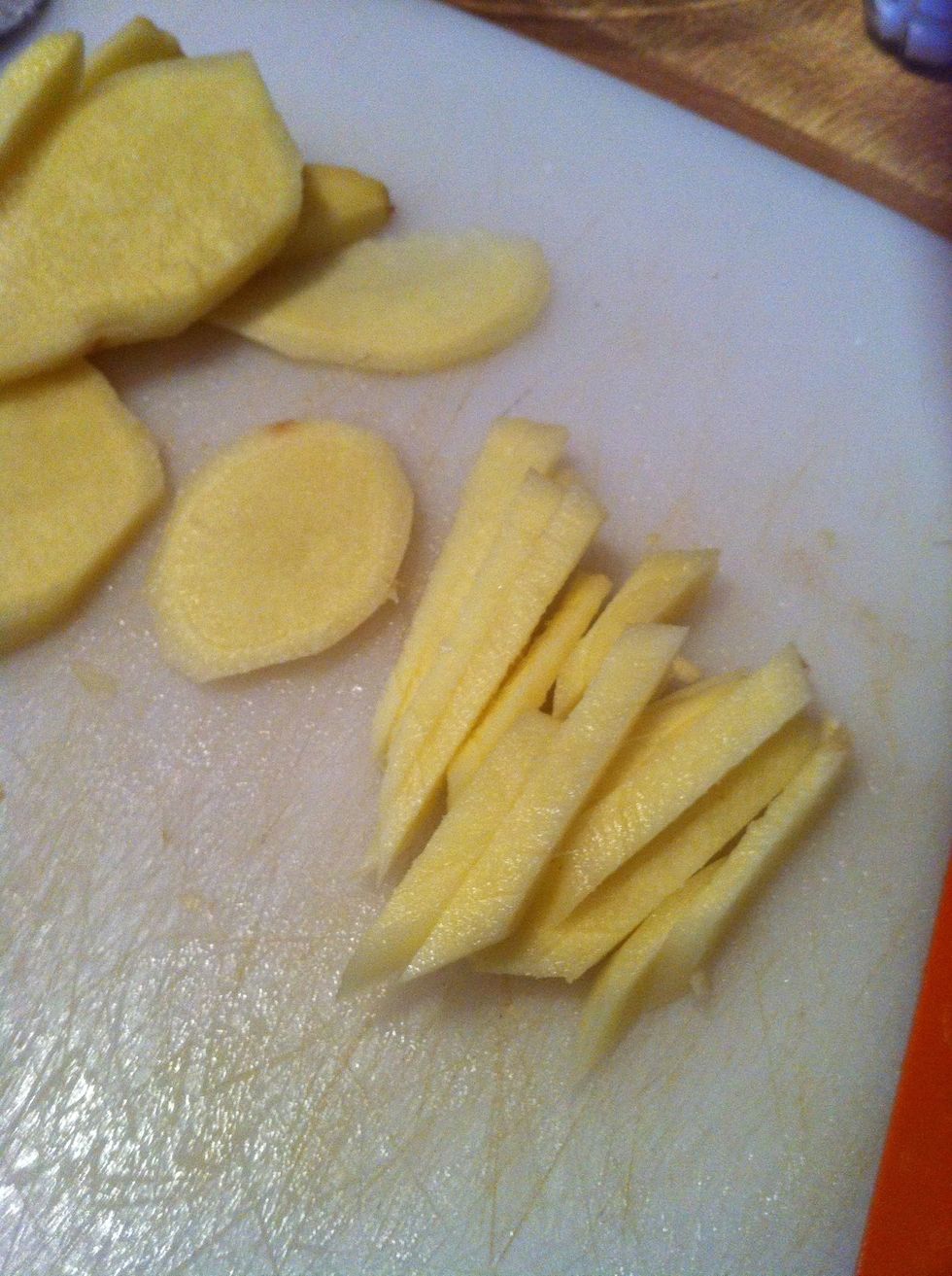 Julienne the fresh ginger. About half a ginger root is how much I used.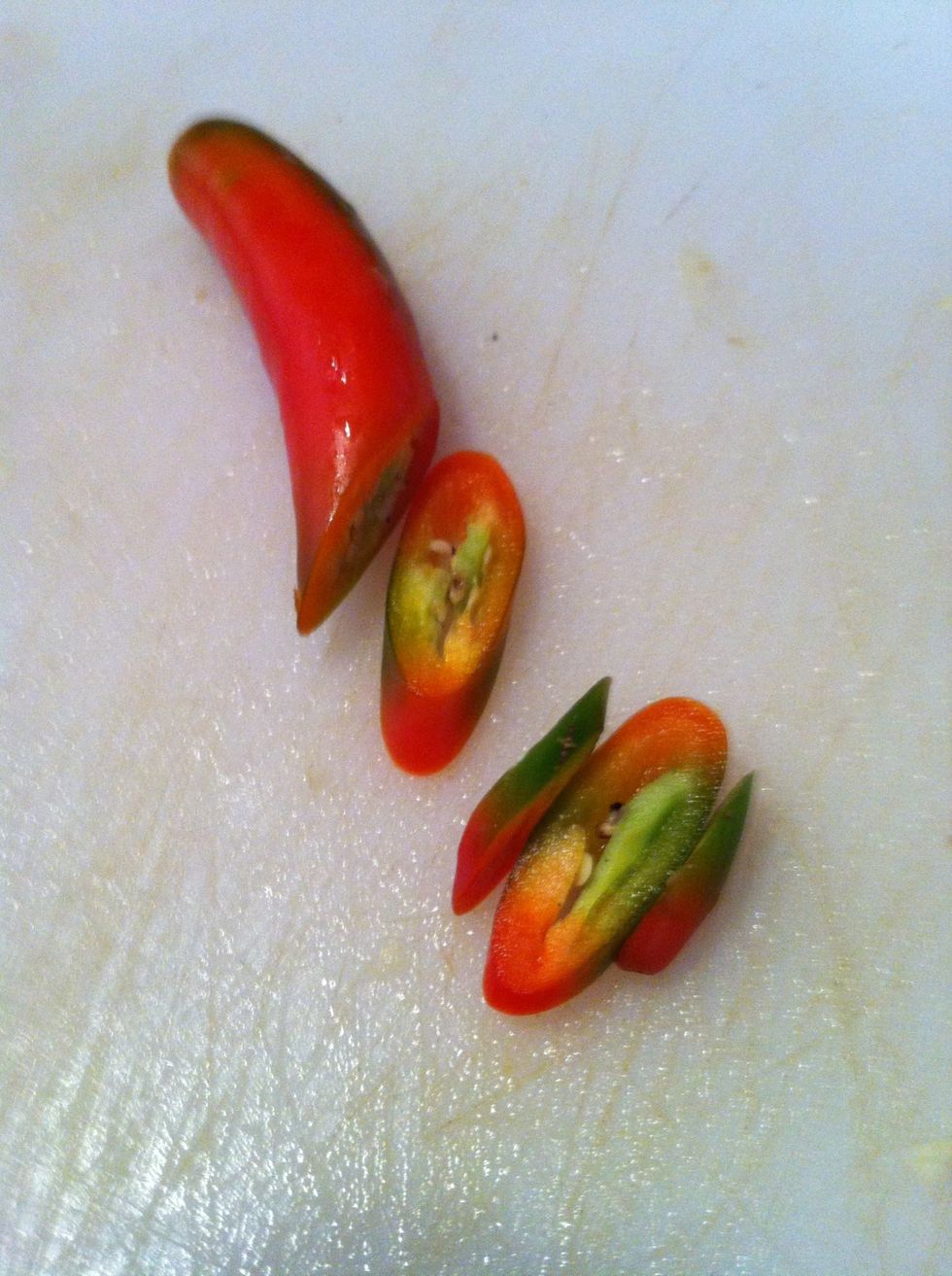 (optional) cut up some chili peppers!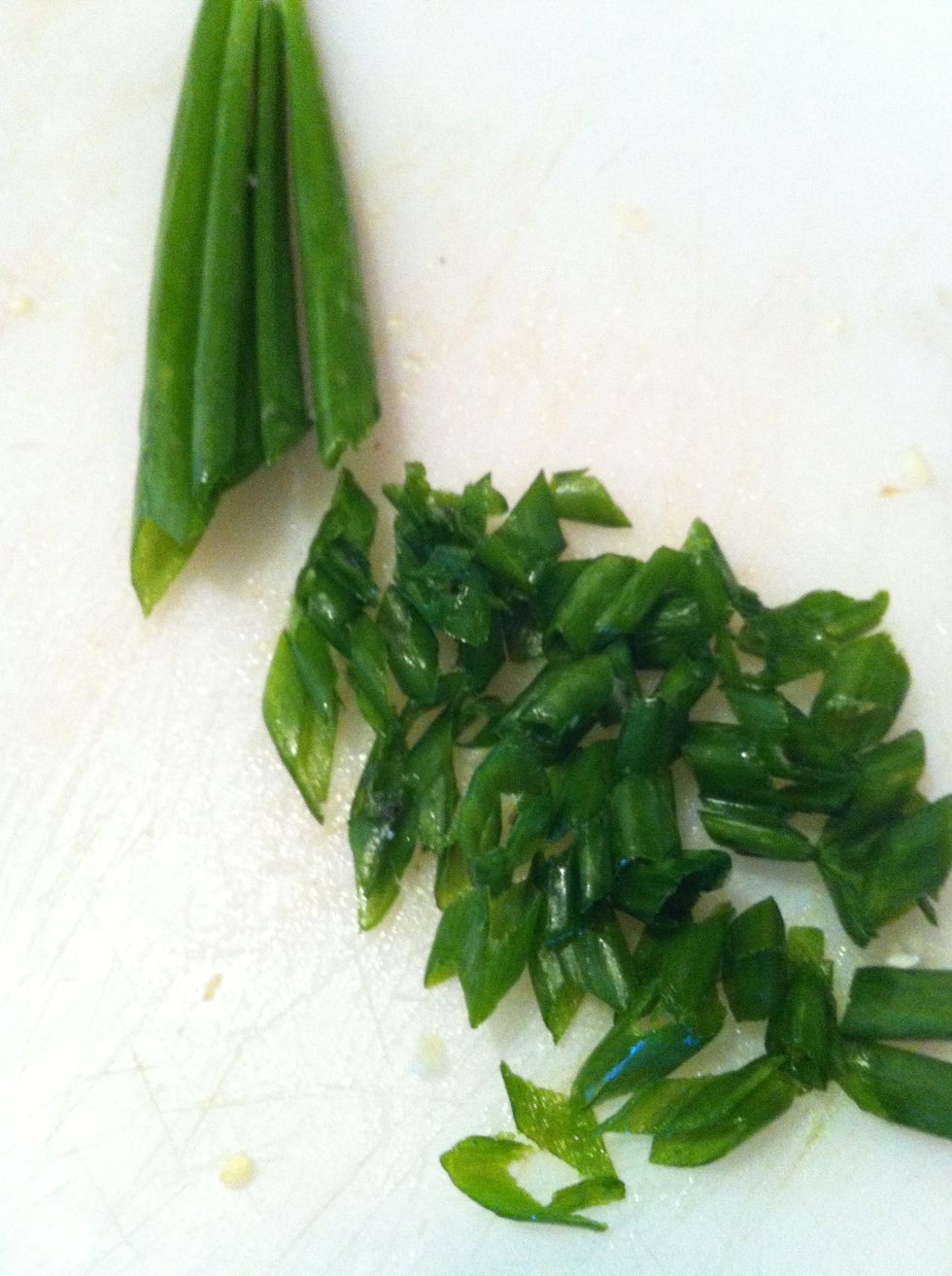 Chop up the green onions, including the white parts!
This is just everything prepped and ready to cook.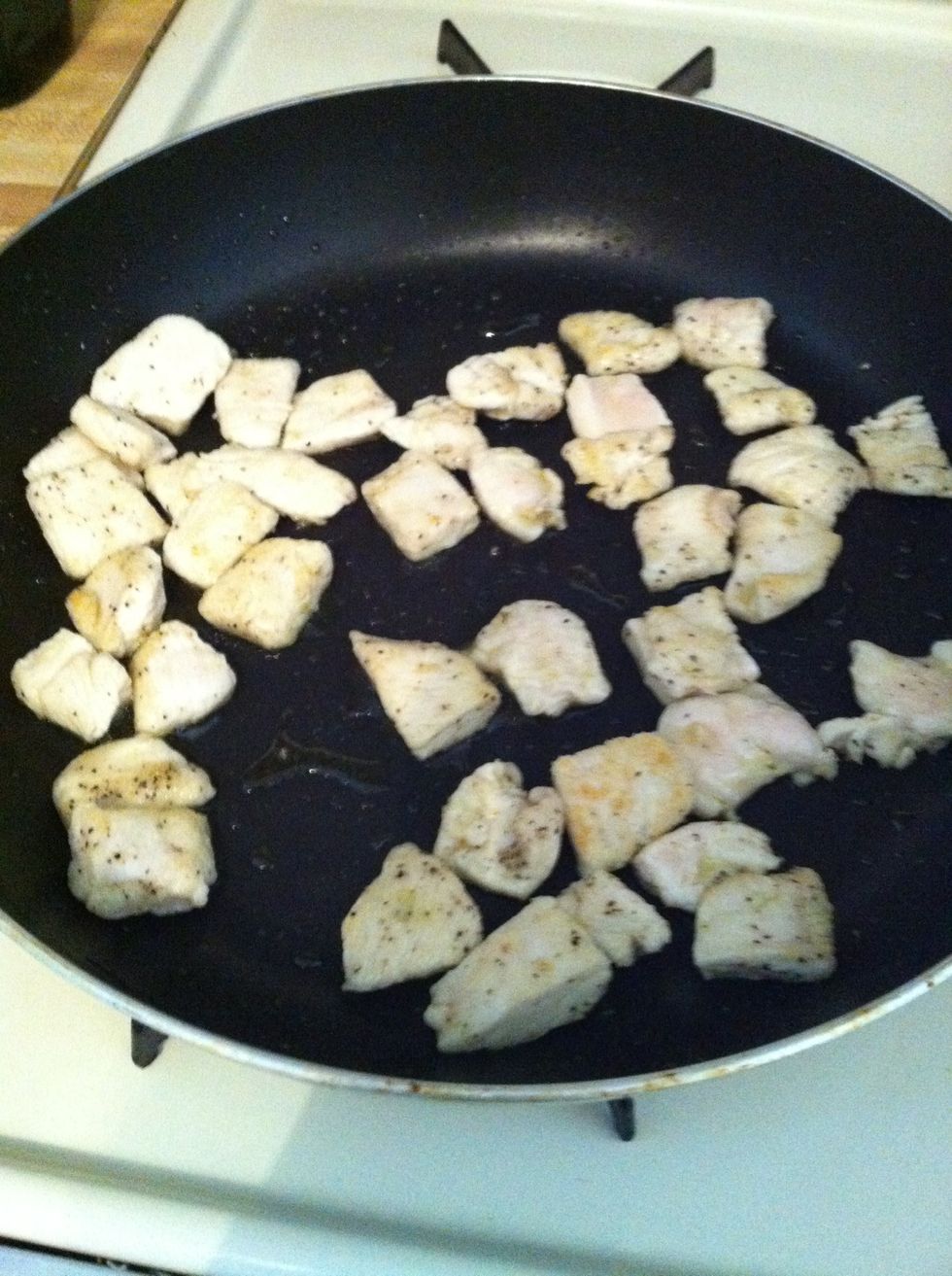 In a large pan add just enough olive oil to coat the pan on medium heat, then add the chicken and toss around for about 5 min or until almost cooked all the way. Then put it on a plate and set aside.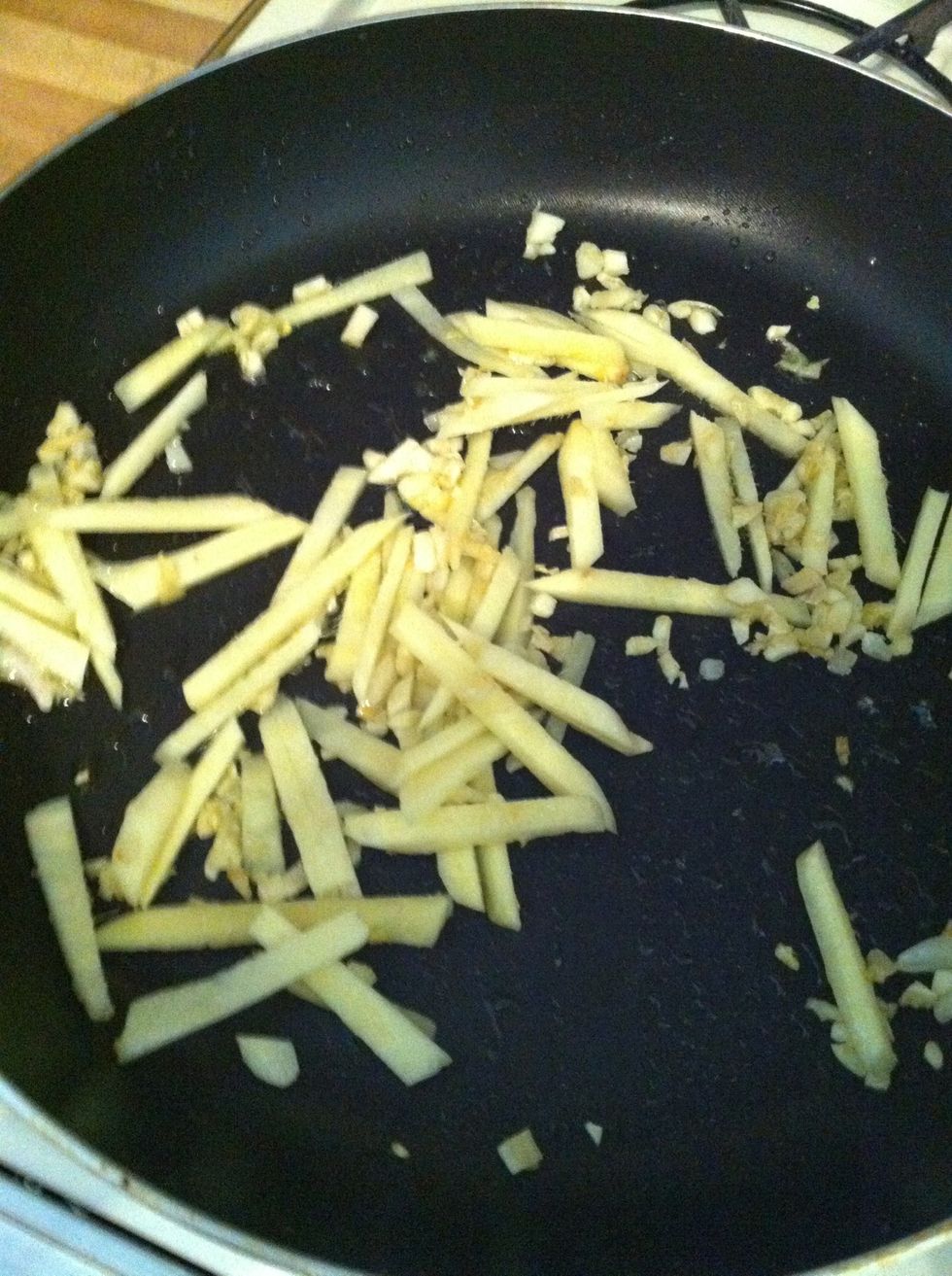 In the same pan add a little more olive oil and add the chopped garlic & ginger. Sauté until garlic is a nice golden color.
At this point you can throw in the chili .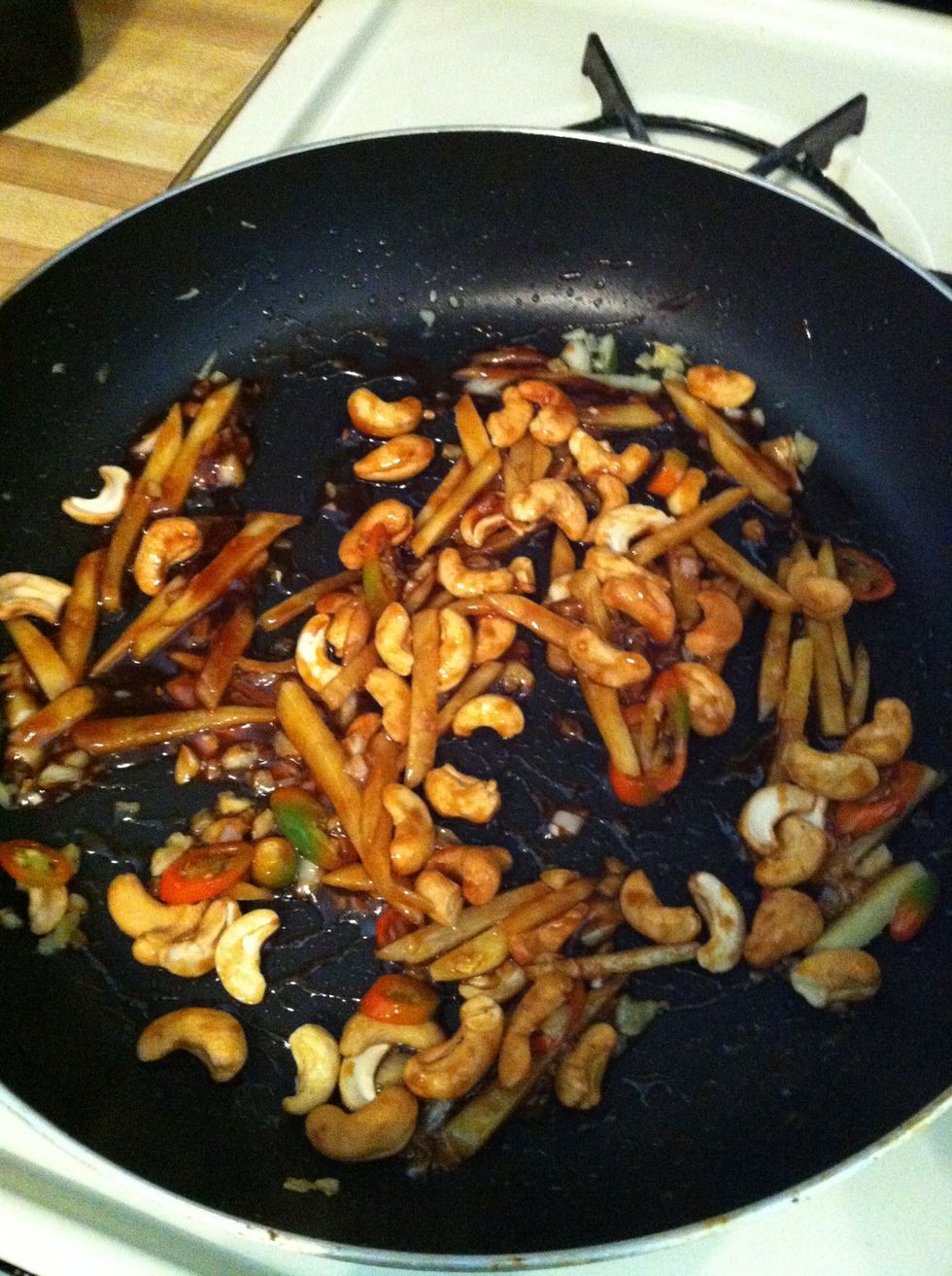 Now add 2 tbsp rice vinegar and 2 tbsp hoisin sauce as well as the 1 cup of unsalted roasted cashews. Stir around until everything is nicely coated.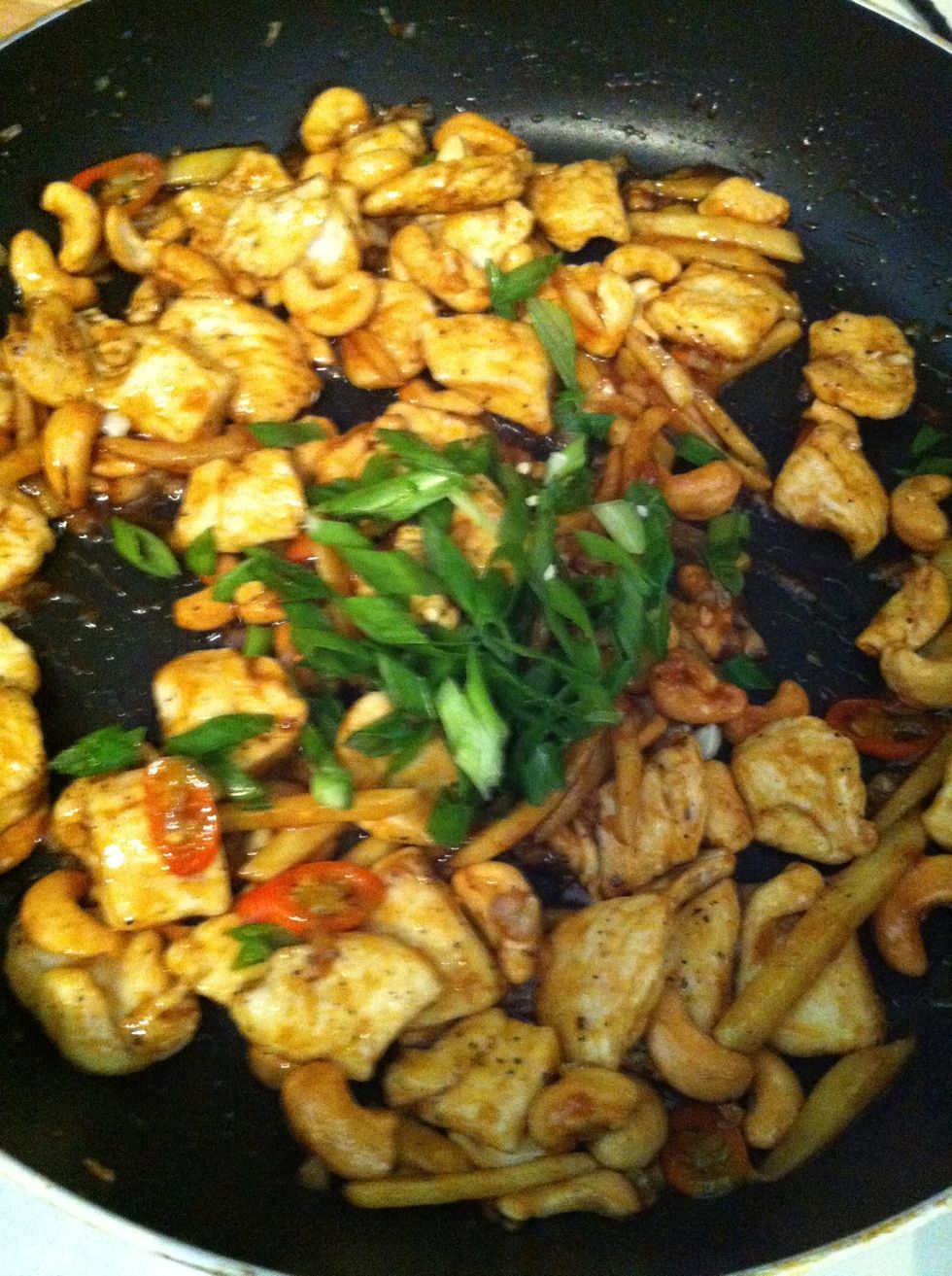 Then throw in the chicken and green onions and stir around until everything is nicely coated once more. Cook for another 2 or 3 minutes.
Turn off the heat and plate it! Garnish with fresh green onions & serve with rice. 😁🍲🍴👍
1/2lb Boneless skinless chicken breast
1/2 Fresh ginger
1.0c Unsalted toasted cashew nuts
1/2c Fresh garlic
1.0bnch Green onions
2.0Tbsp Hoisin sauce
2.0Tbsp Rice vinegar
1.0tsp Salt
1.0tsp Pepper
1.0 One chili pepper (optional)
2.0Tbsp Rice flower
2.0Tbsp Extra virgin olive oil