Make sure you clean glass before spraying. No need to sand down glass.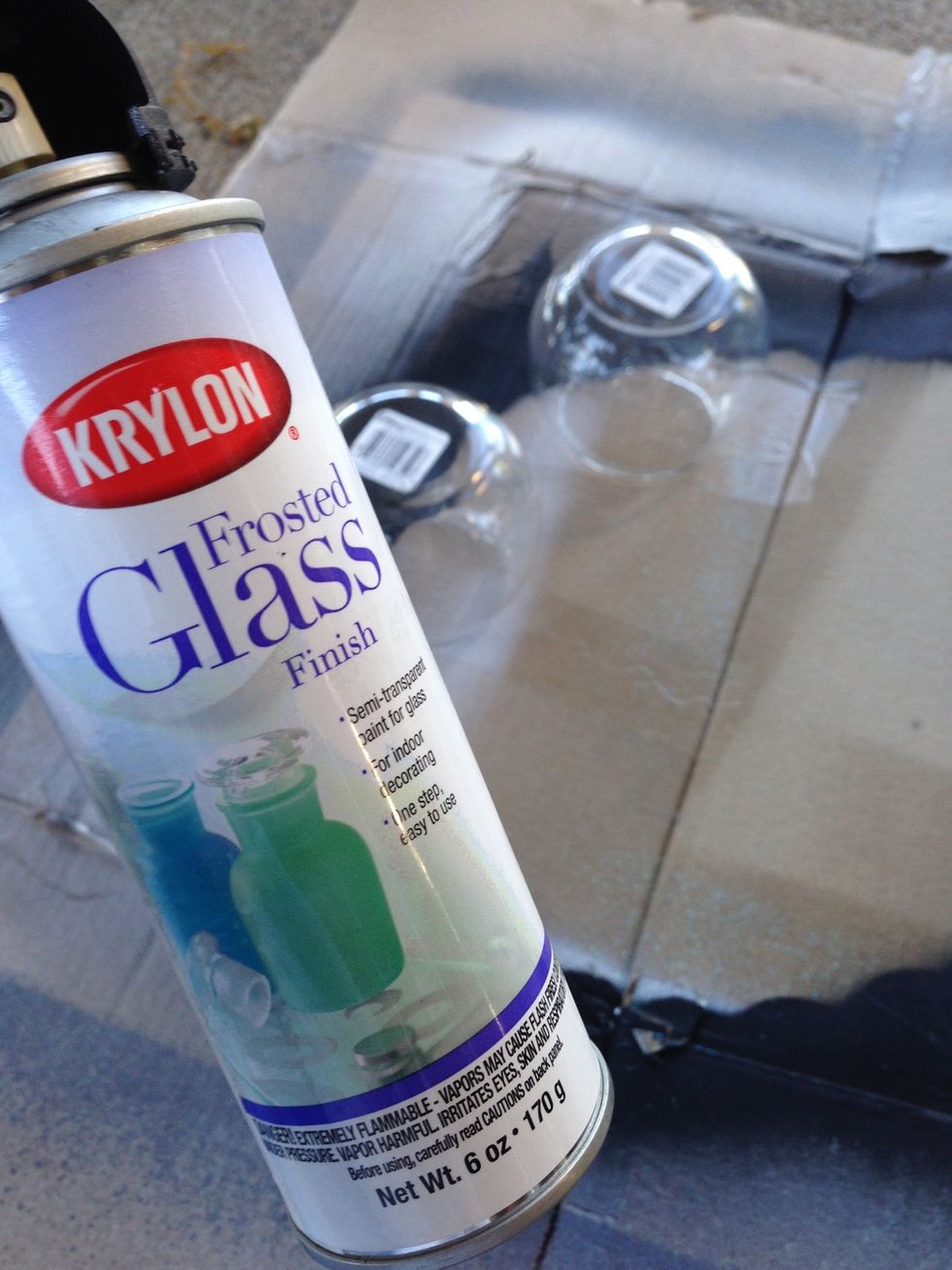 Prep an outdoor space for painting. I used a piece of cardboard under the glasses before spraying them.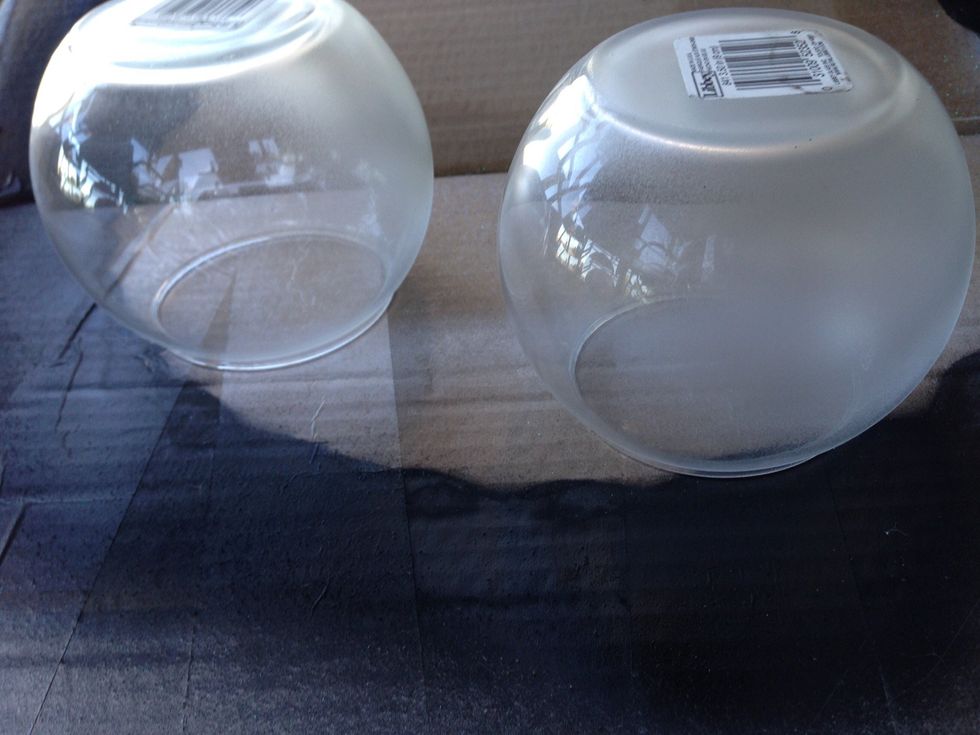 Spray your first thin coat on both glasses. Allow 5-10 min to dry before spraying second coat.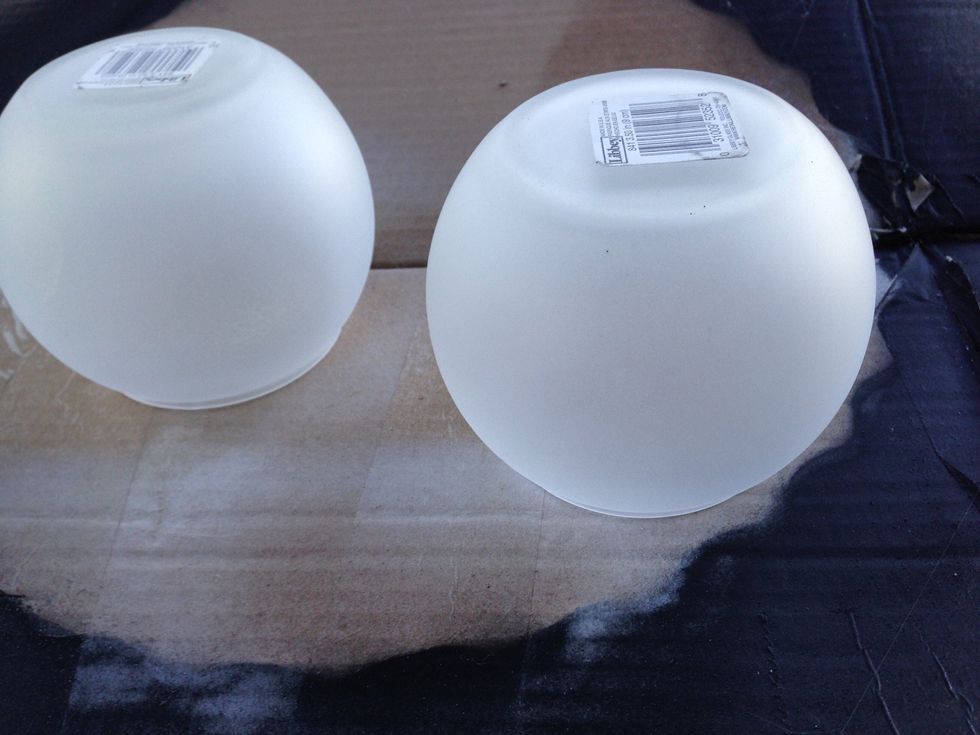 After second coat your glasses will look like this. You should no longer be able to see through them. Allow 30 min to dry before drawing on them.
Use black sharpie and color on your eyes and mouth. If making multiple votive holders the have fun with it and do different shape parts. Use tea light candles. Great for lighting the porch or walkway!
1.0 Small fish bowl shaped votive holders
1.0 Can of Krylon frosted glass spray paint
1.0 Black sharpie marker
1.0 Candle