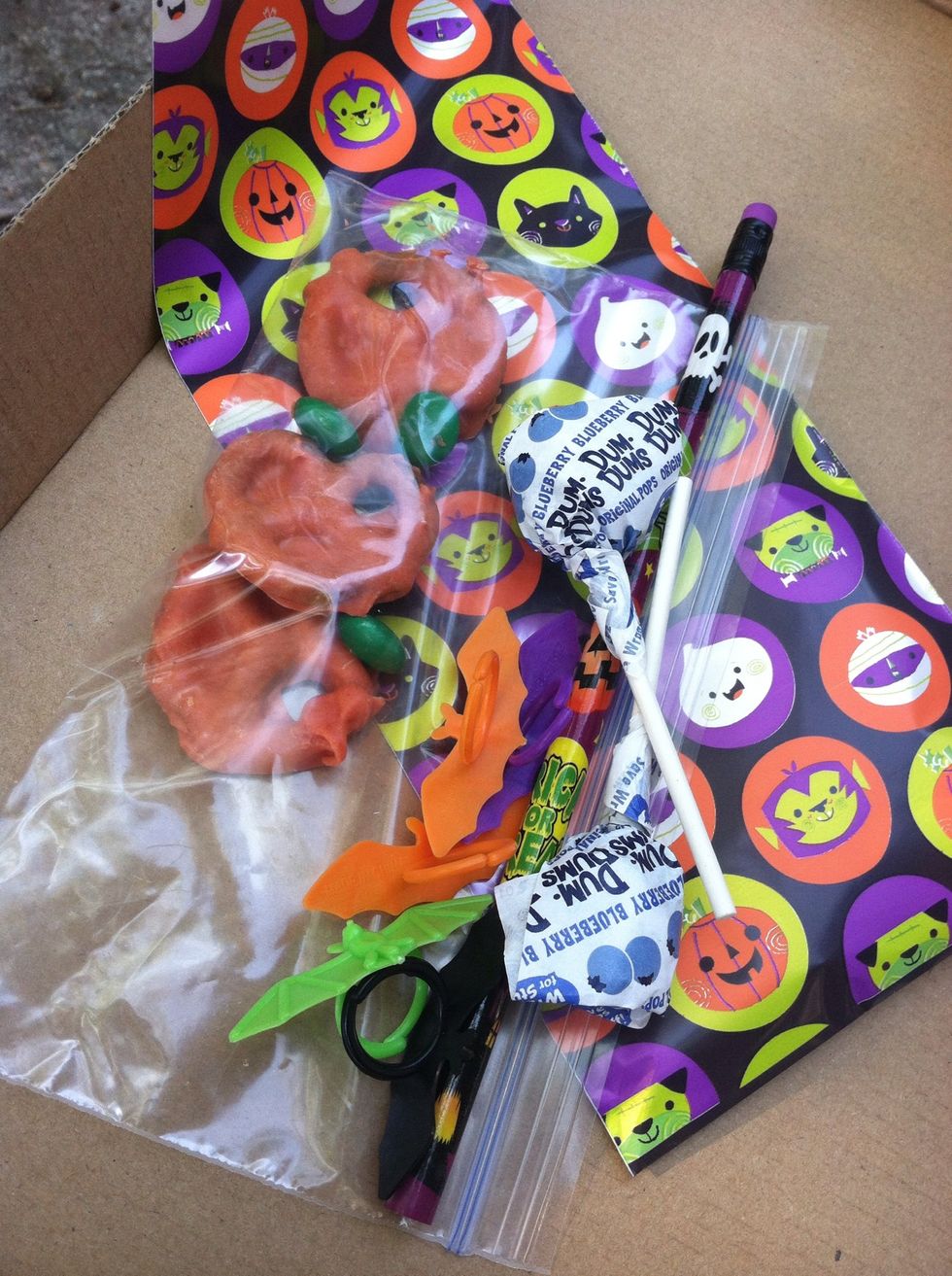 Grab your goodies and treat bags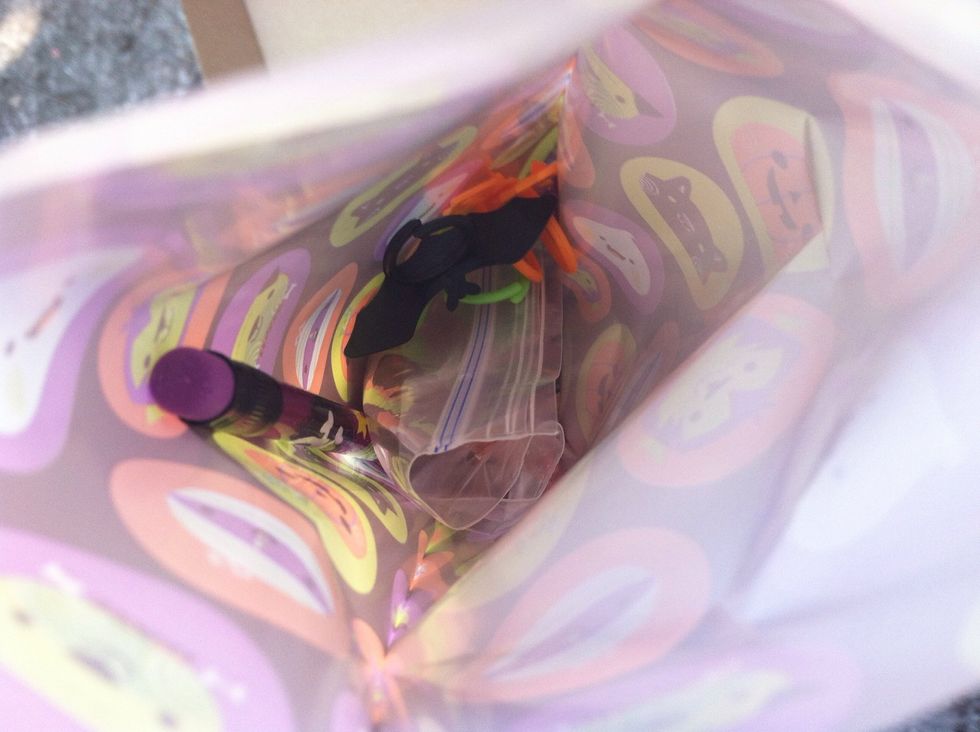 Add goodies to bag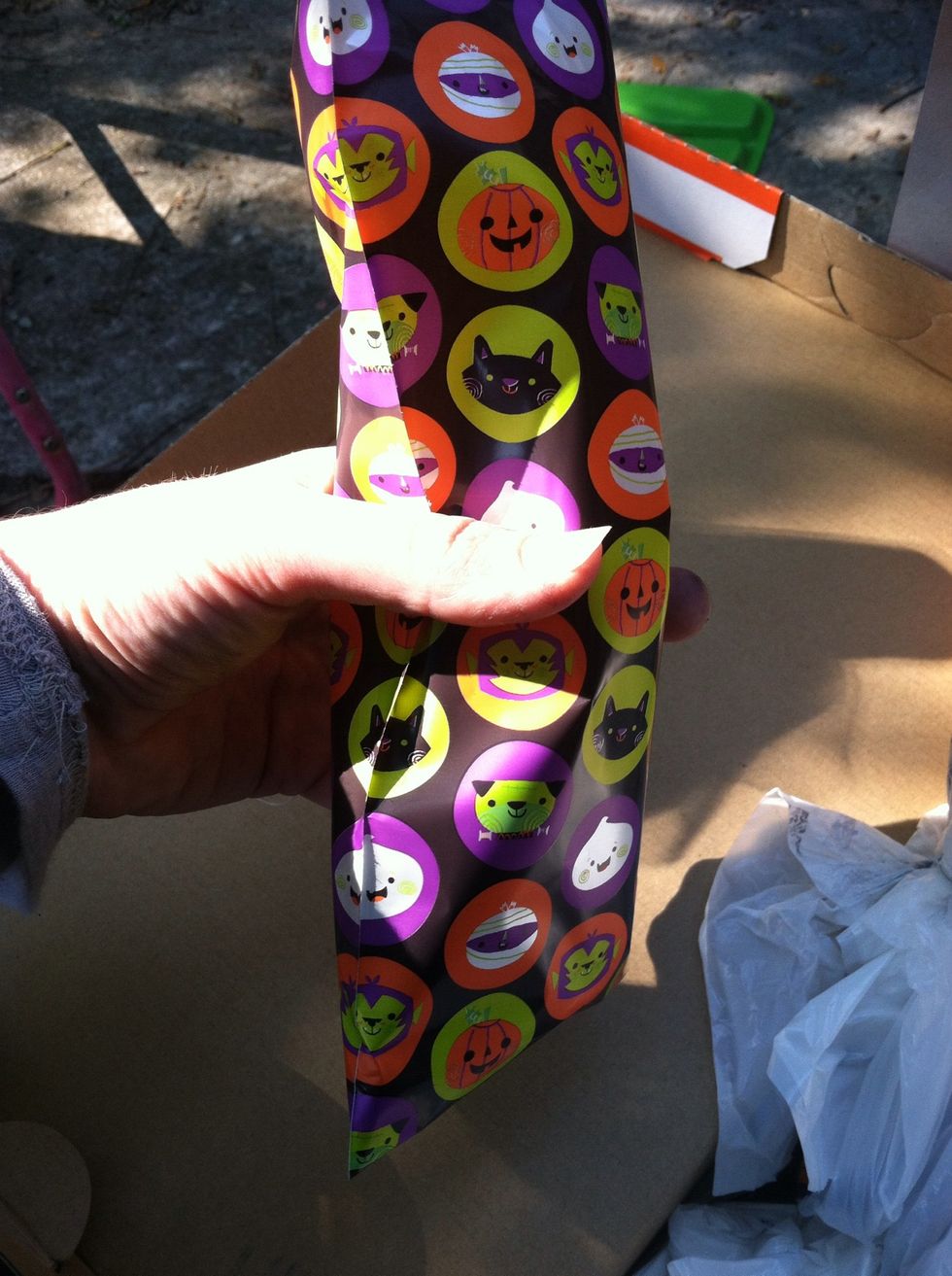 Grab your bag ensuring that nothing falls out...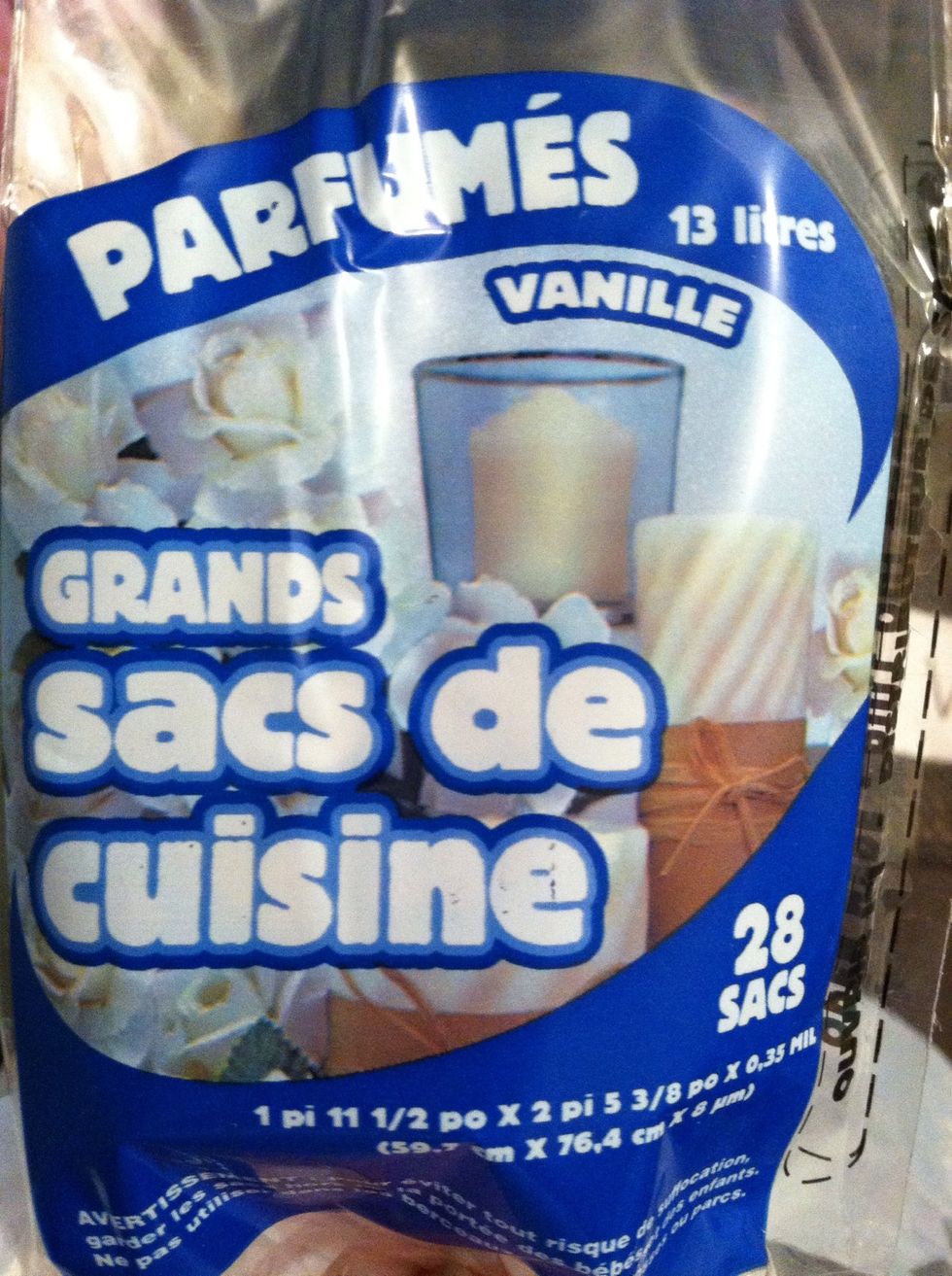 I got these bags at the dollar store, all your doing is cutting the corners off of each of the bags( one for each ghost you want to make) from the corner(measure diagonally- about 6 inches then cut)
When you lay your bag flat and cut the corner off, draw in whatever face you would like your ghosts to have, I was rushing so mine was simple!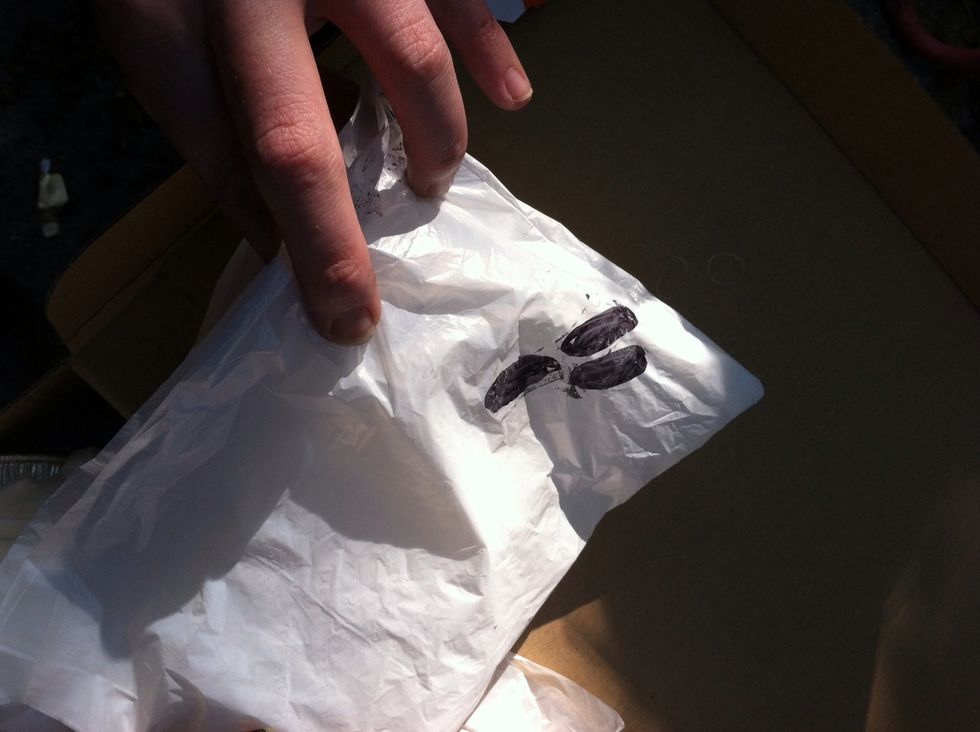 Get one of your predrawn bag corners
Warning:I used a black copic marker not thinking and the ink of course smeared EVERYWHERE! Lol I strongly suggest using a permanent marker to draw in your ghosts faces!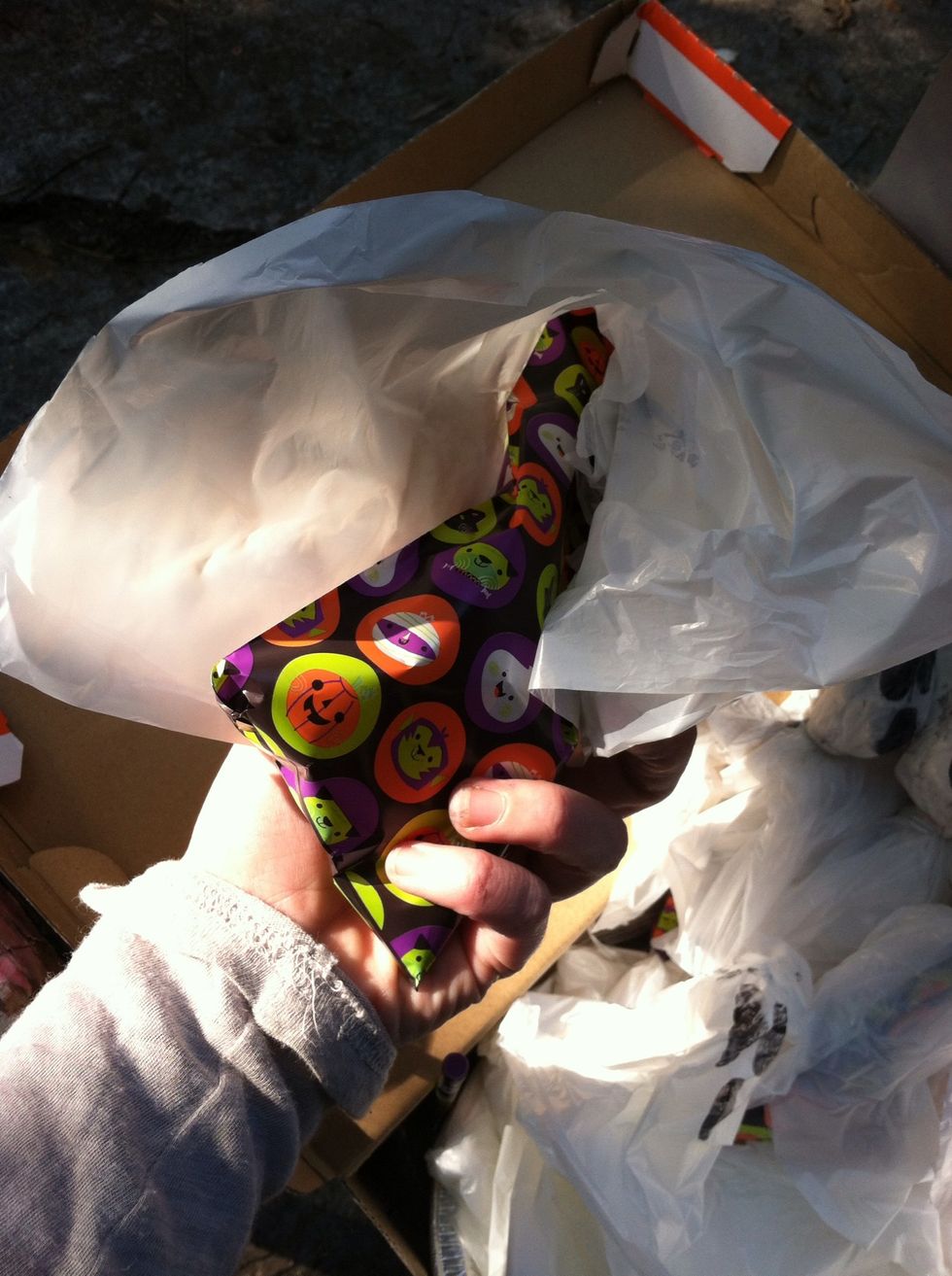 And slip the treat bag(open end first) into the bag corner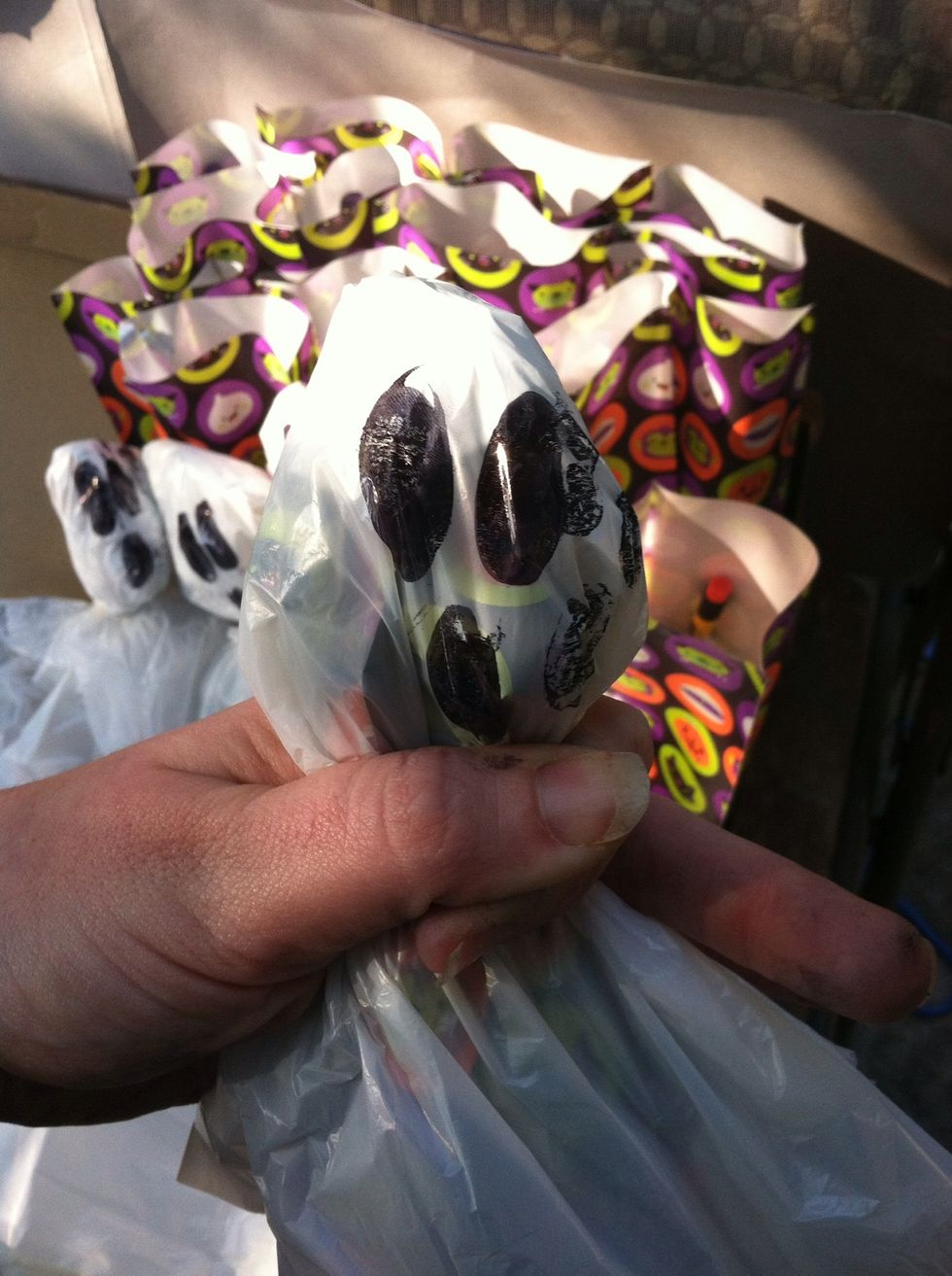 Hold the "neck" of the ghost securely ensuring that the treat bag doesn't fall out.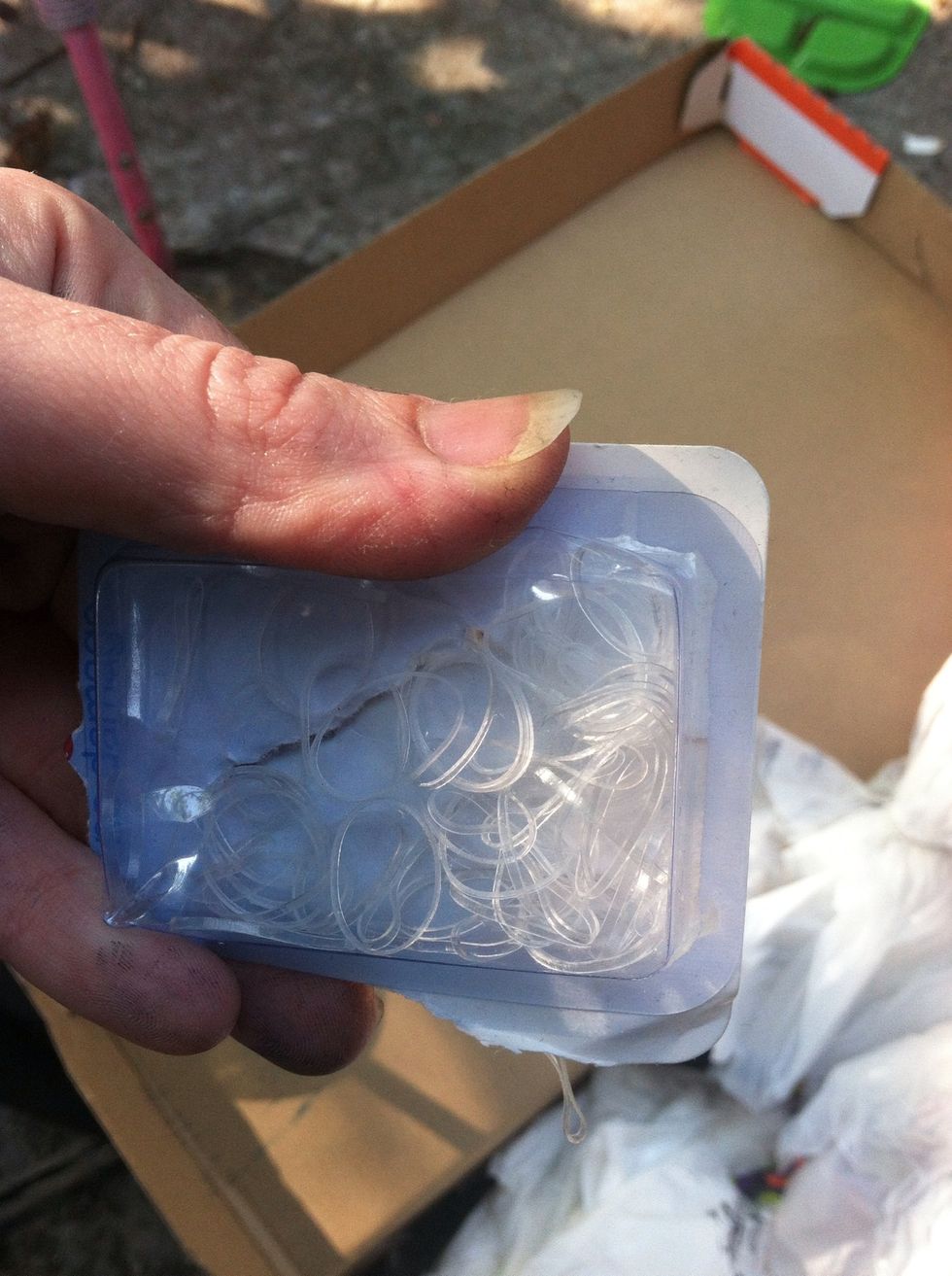 Get some rubberbands ready and wrap them as tightly as possible around all of your ghost necks
Get a pair of the vampire teeth...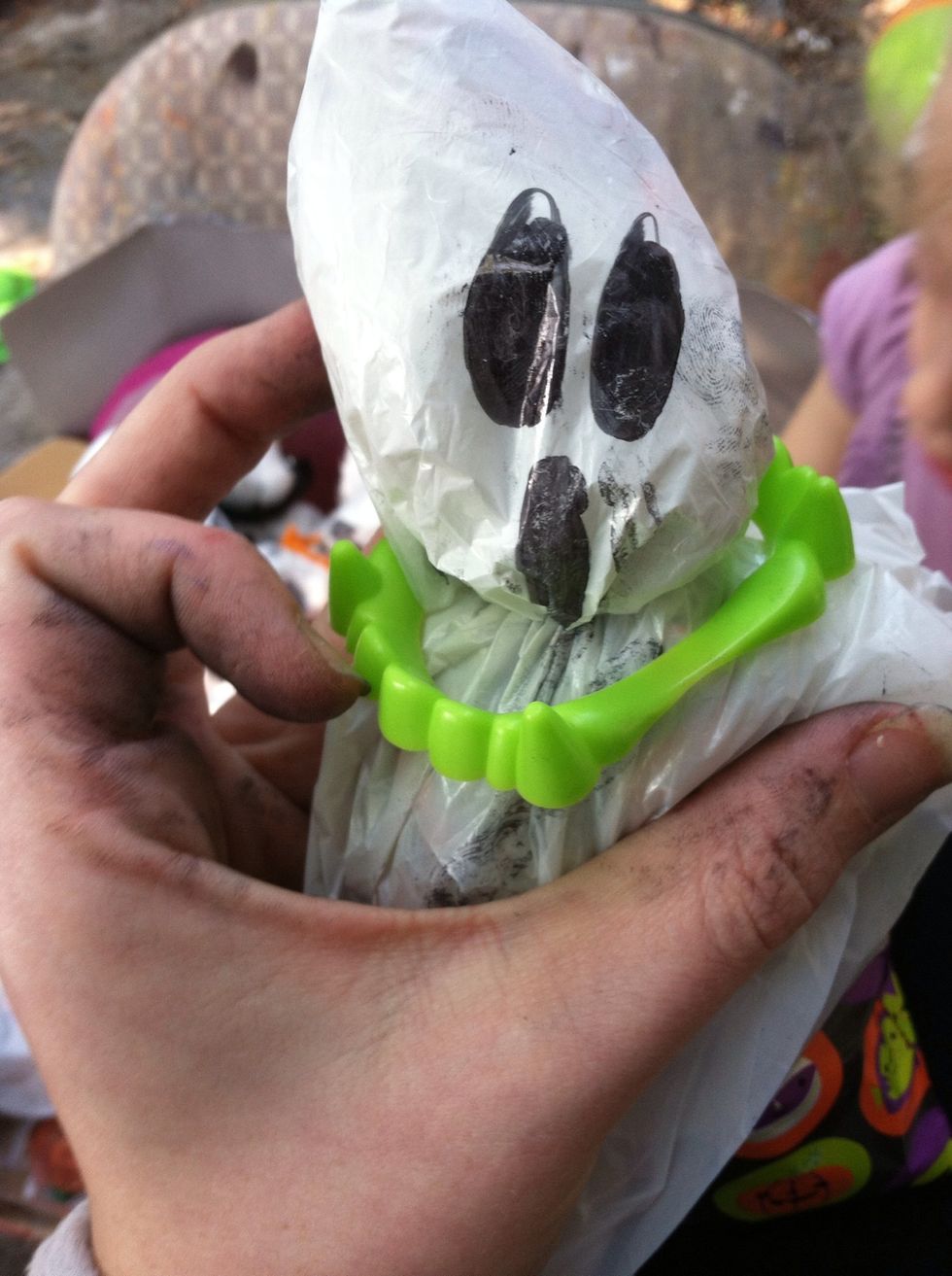 And slip it over your ghosts heads (like a necklace)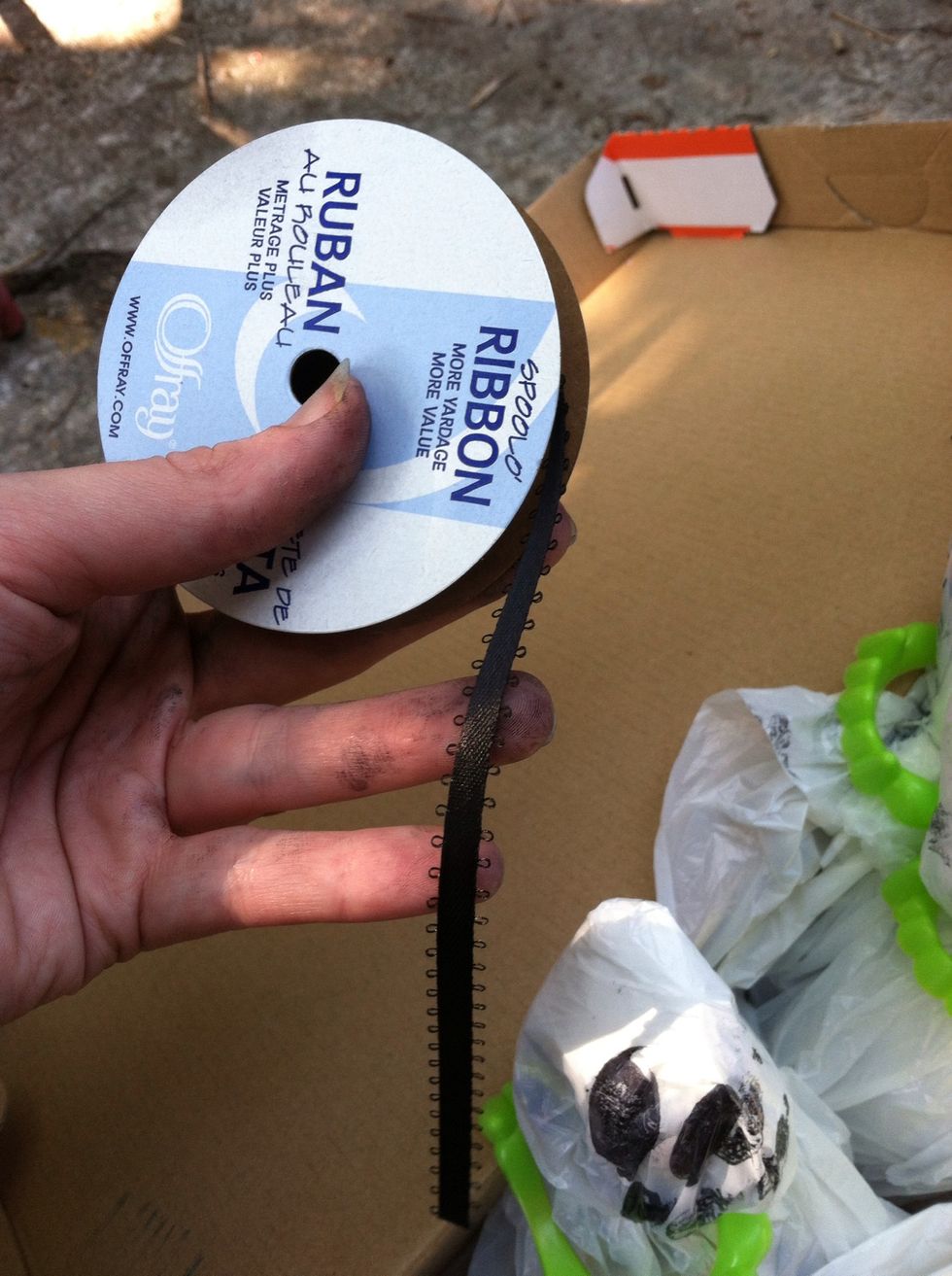 Get your ribbon..
And depending on your preference for how long you want your ghosts ties to be, cut as many lengths of ribbon as you have ghosts.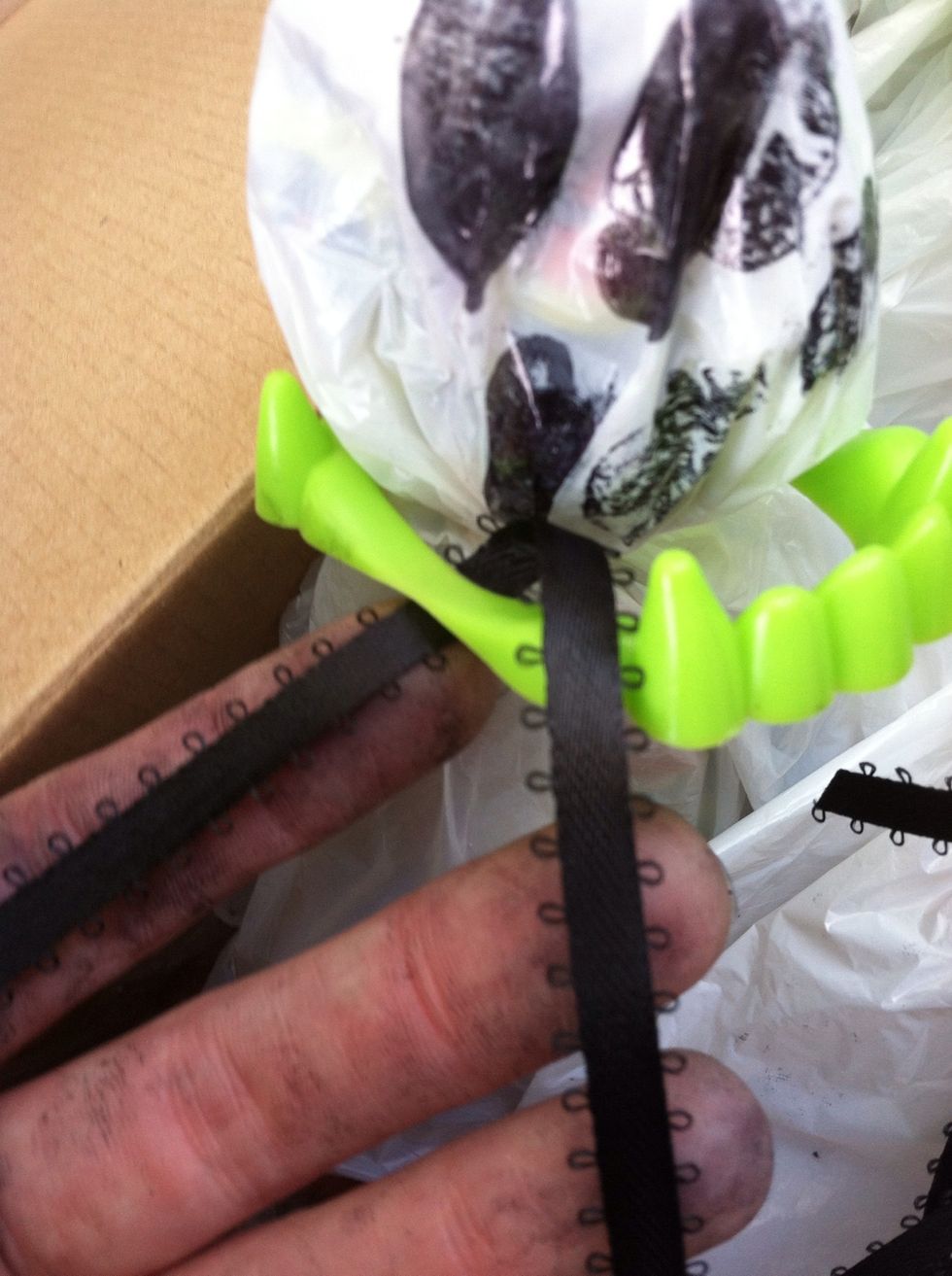 Wrap it around the neck of your ghost and through the vampire teeth
I printed 2x2 photos of my son from a past Halloween to use as gift tags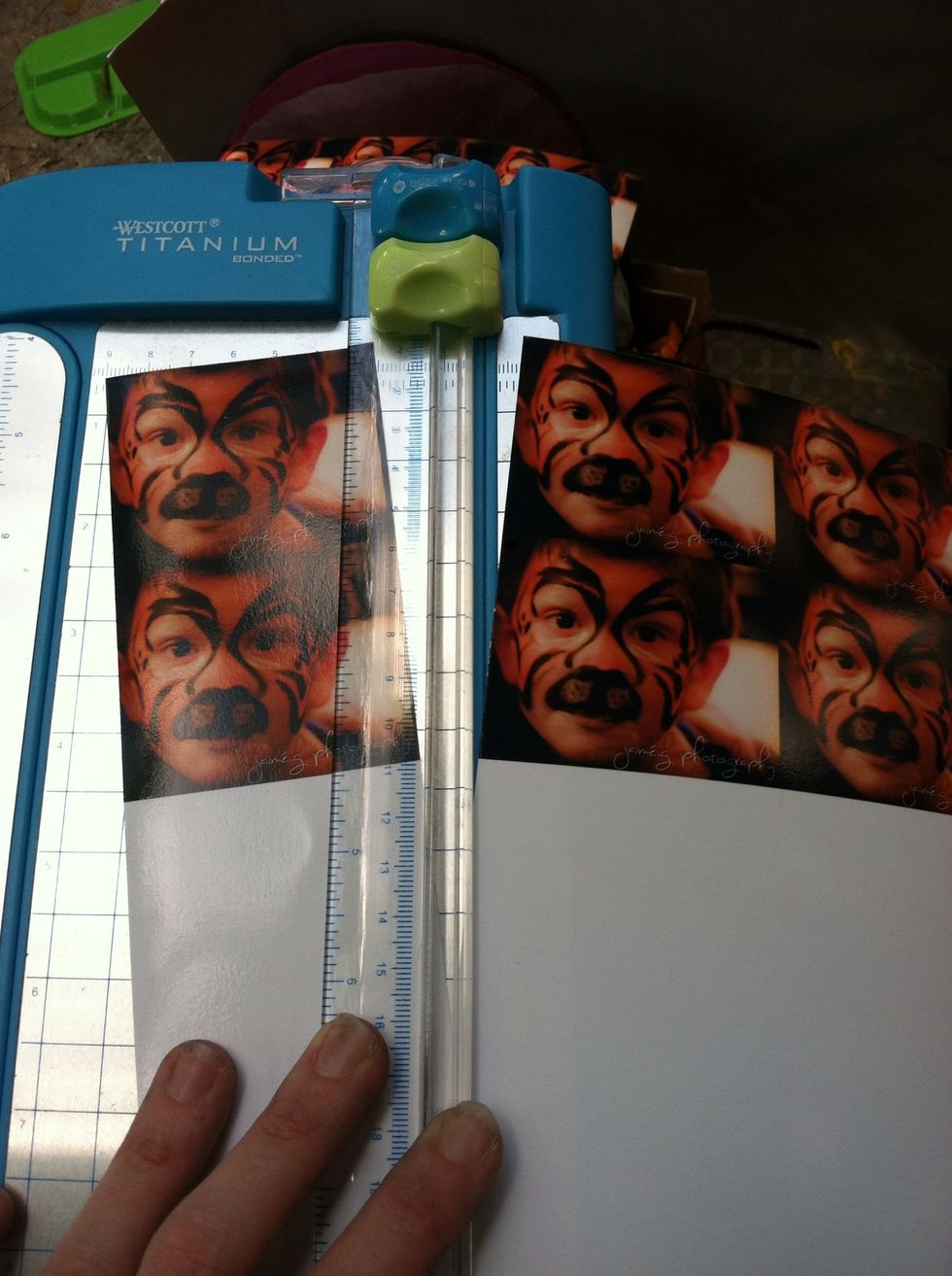 And then cut them into 2x2 tags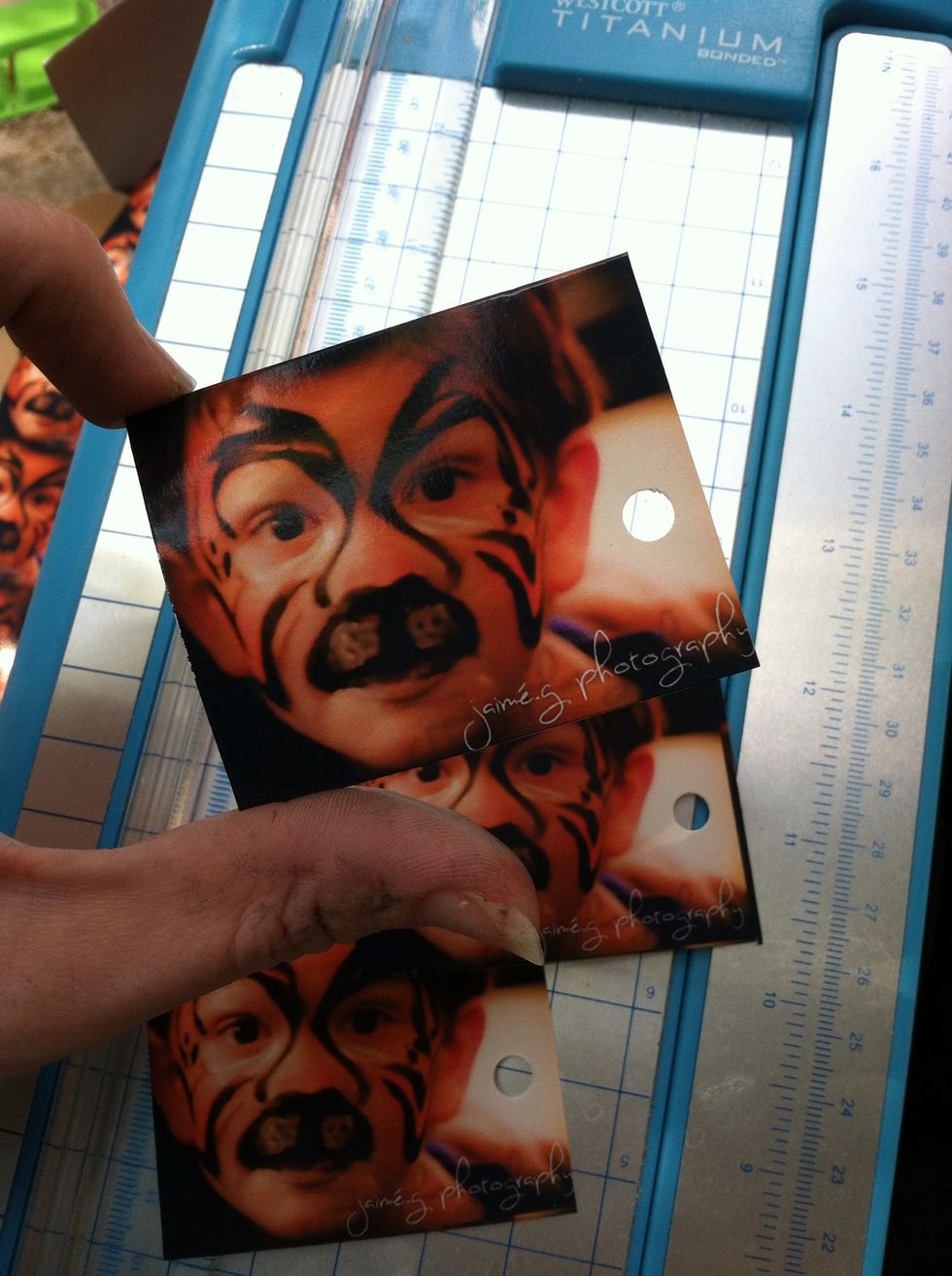 ...punched holes in each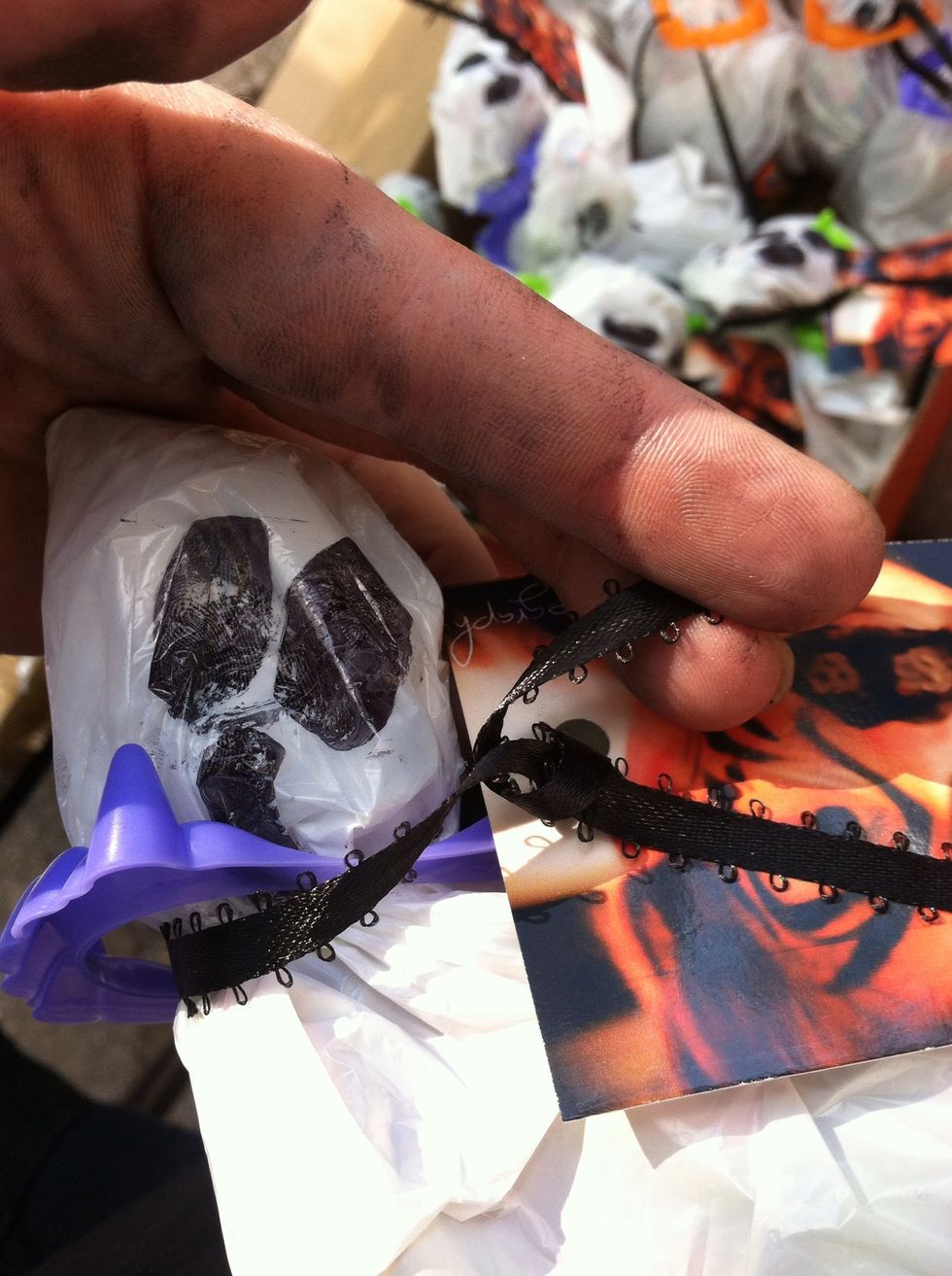 And slipped one end of the ribbon through the punched holes to tie them on to my ghosts necks. I just did a simple double knot
VOILA!
Please excuse my marked up hands. Im an awesome procrastinator and of course these treats are due at my sons school in 2 hours! My work has not been the neatest today!
Candy or any other goodies
Treat bags
Cheap trash can liners
Cheap clear rubberbands
A black Sharpie
Fake vampire teeth
Ribbon
(Optional)gift tags or small 2x2 pictures