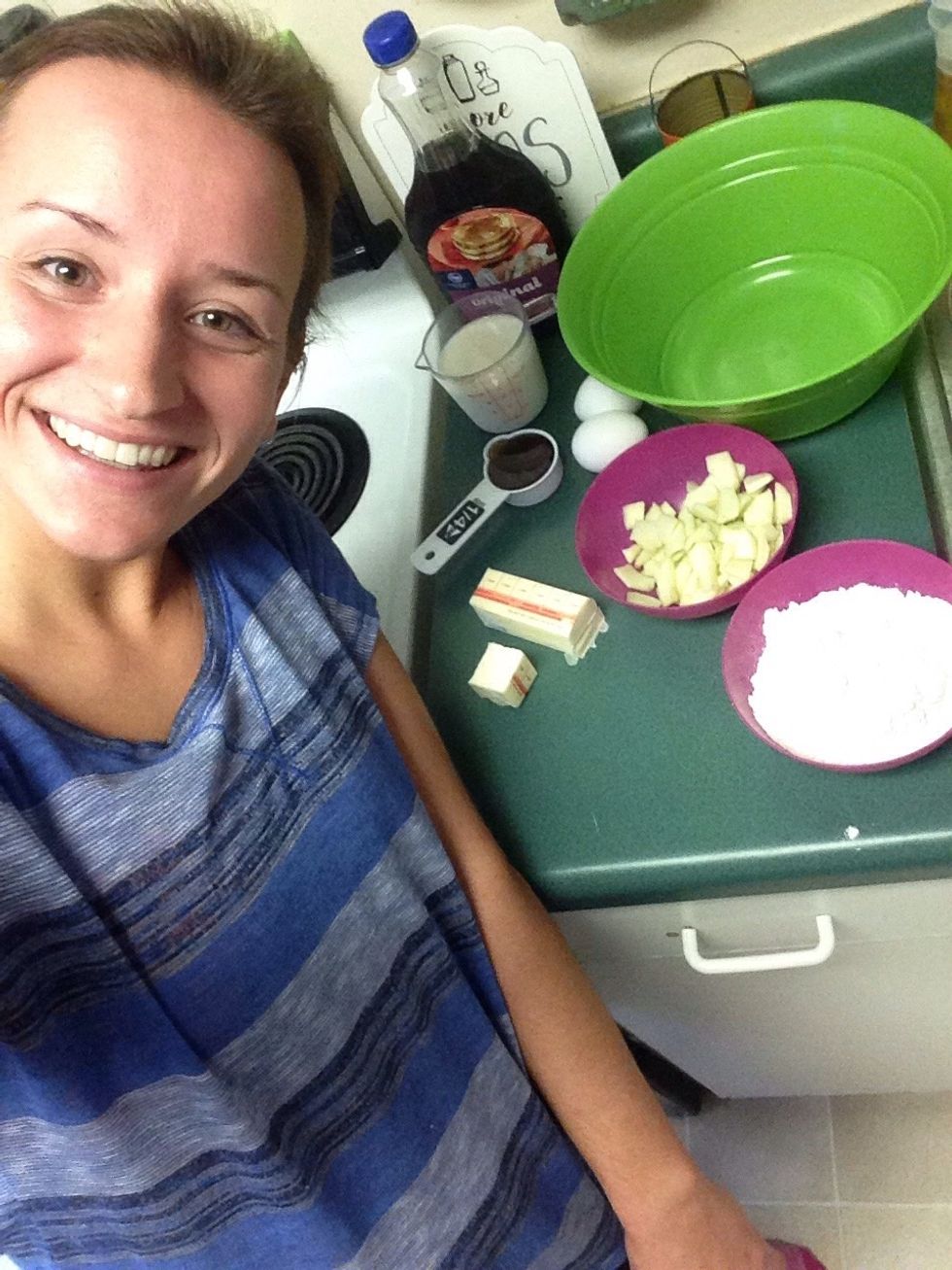 Get your ingredients and supplies measured and ready. Mise en place.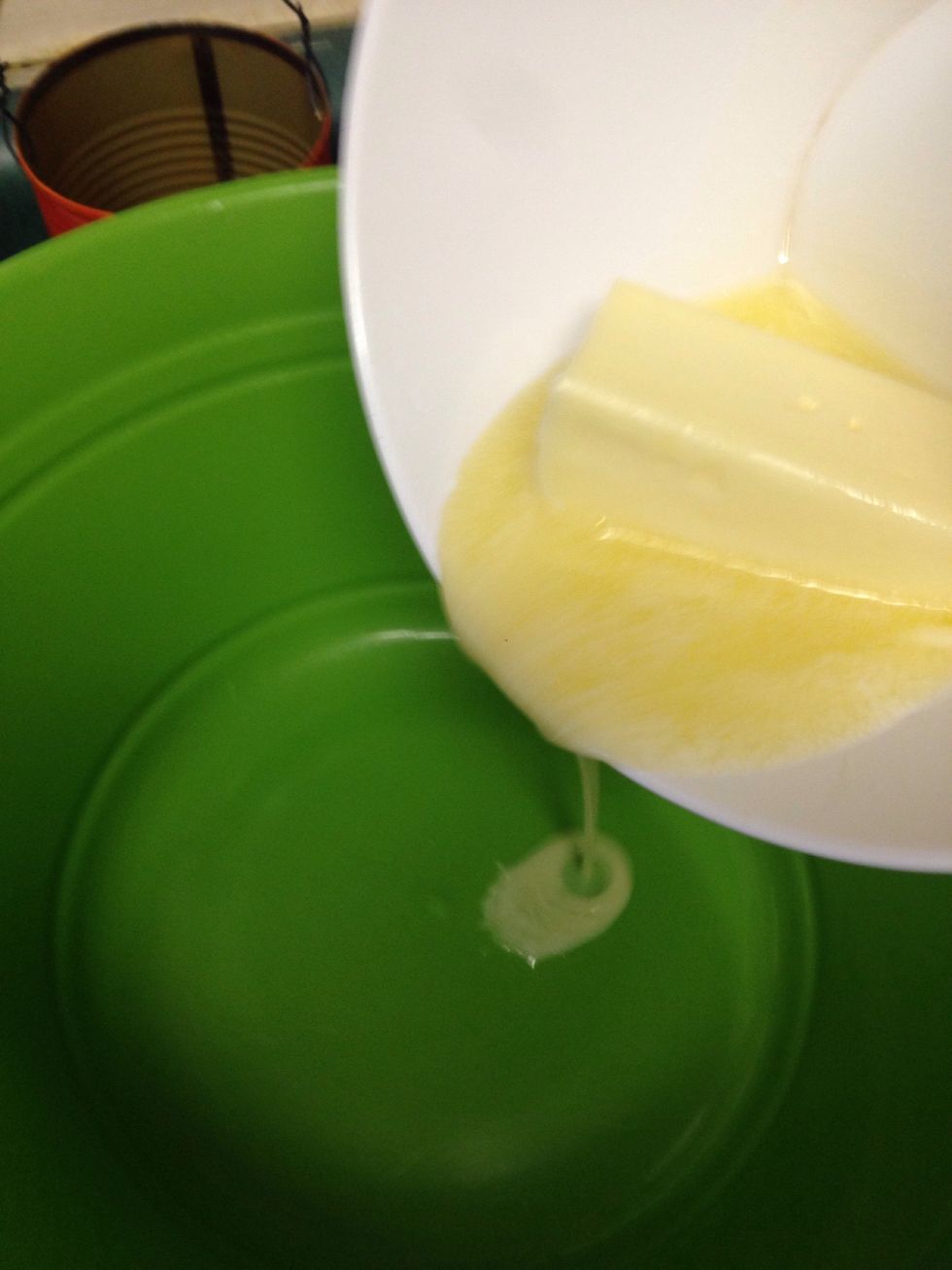 Melt butter and pour it into the bowl.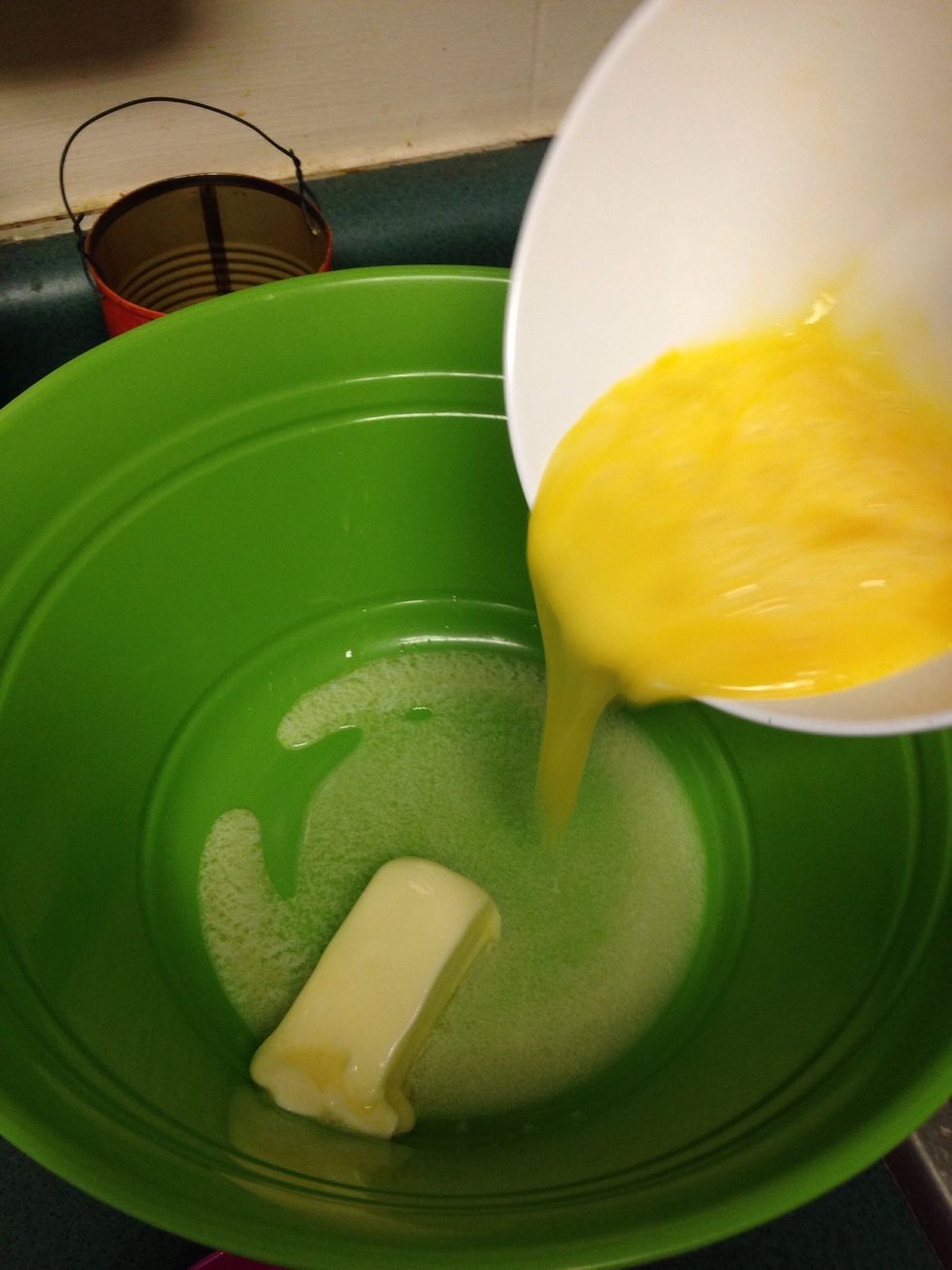 Add the eggs.
Add the flour.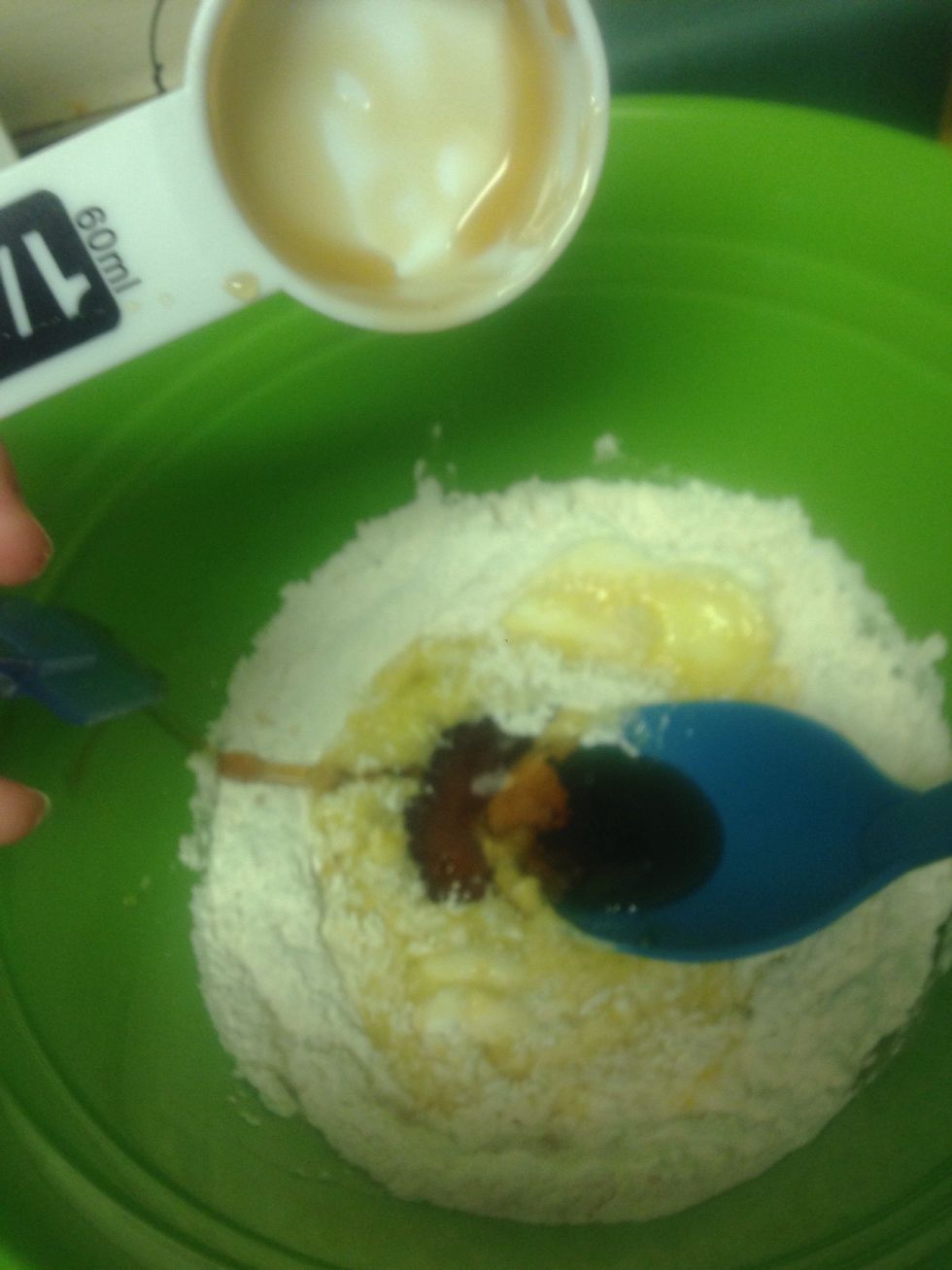 Add the syrup. (It calls for corn syrup, but it is interchangeable with maple syrup).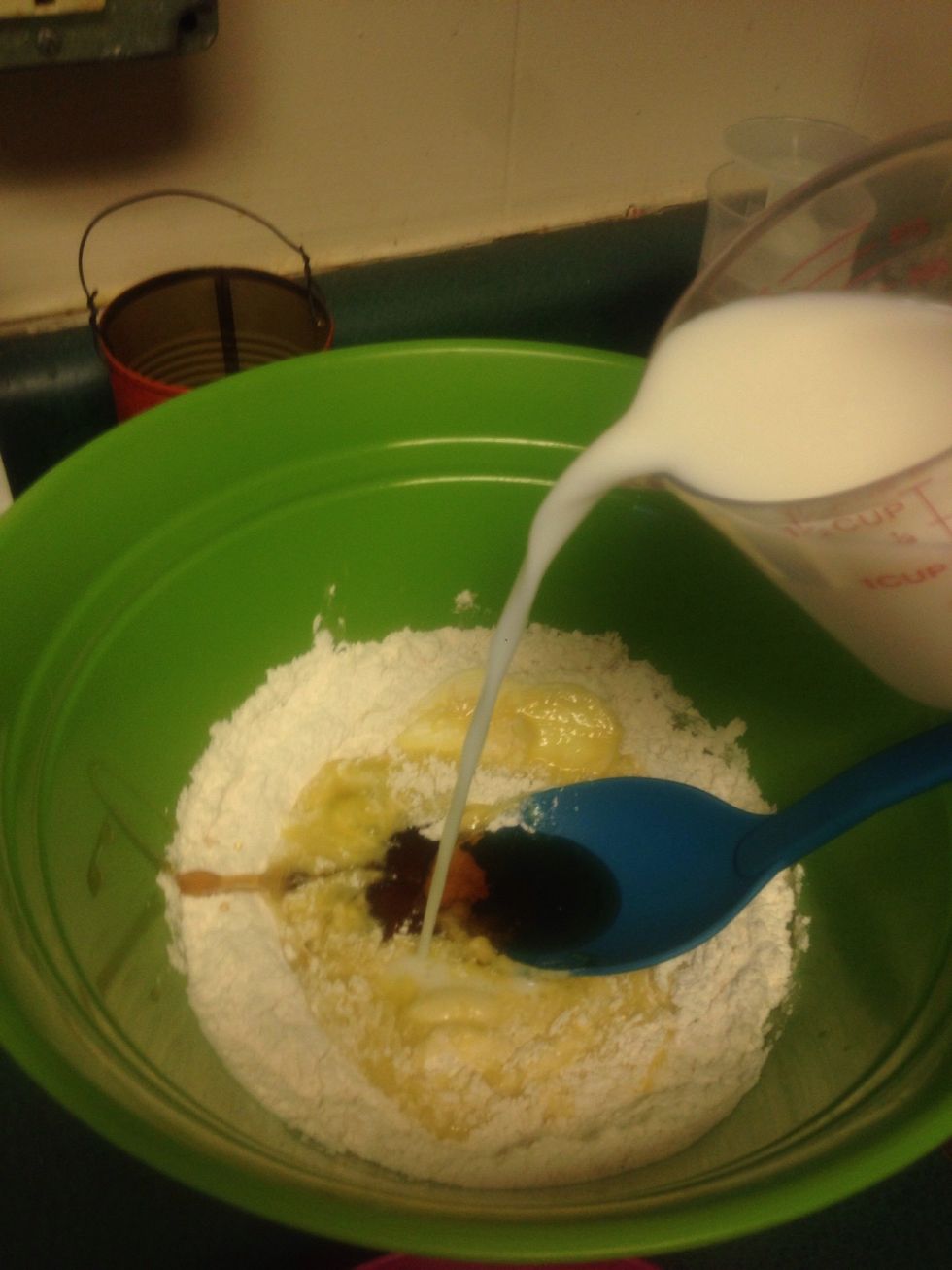 Add milk.
The batter should look like this, when done mixing.
Set out sugar. Set out two plates, one for sprinkling sugar and one for rolling up the crepes.
Set the stove to medium heat.
Grease the bottom of the skillet.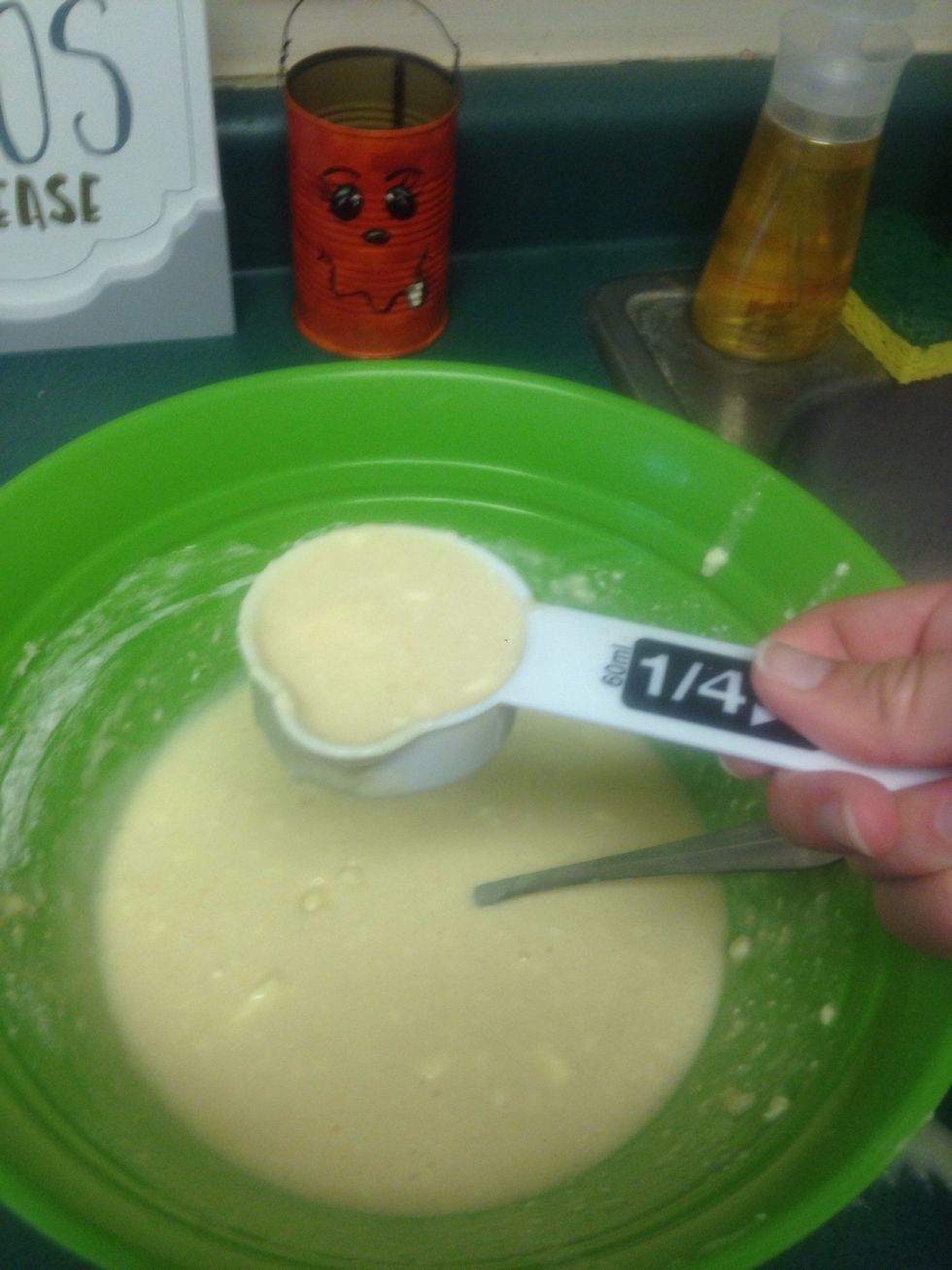 Add the batter 1/4 cup at a time.
Pour it into the skillet.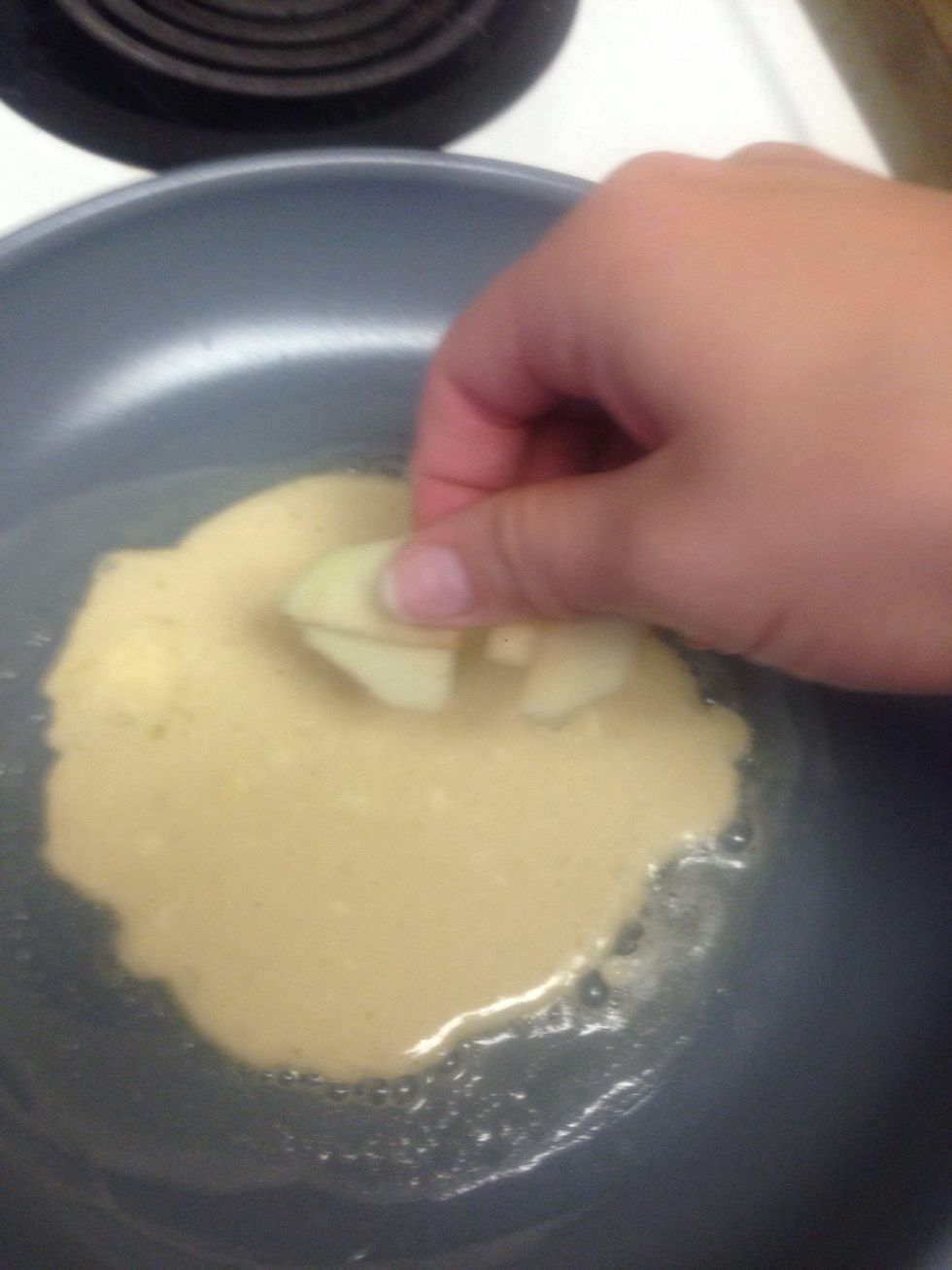 Add 3-4 apple slices to the crepe.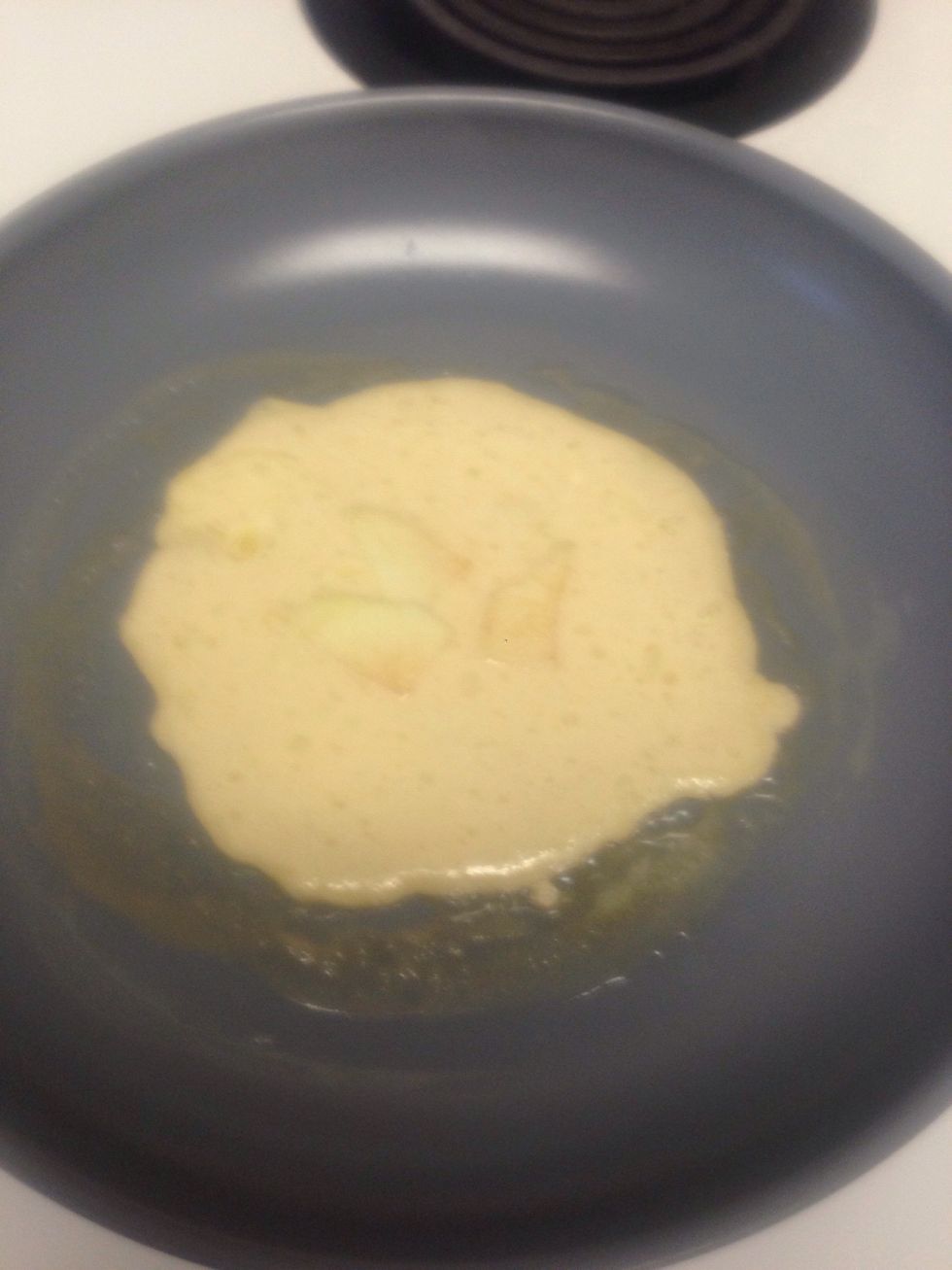 Let it bake until bubbles rise to the top and it looks more solid and tan.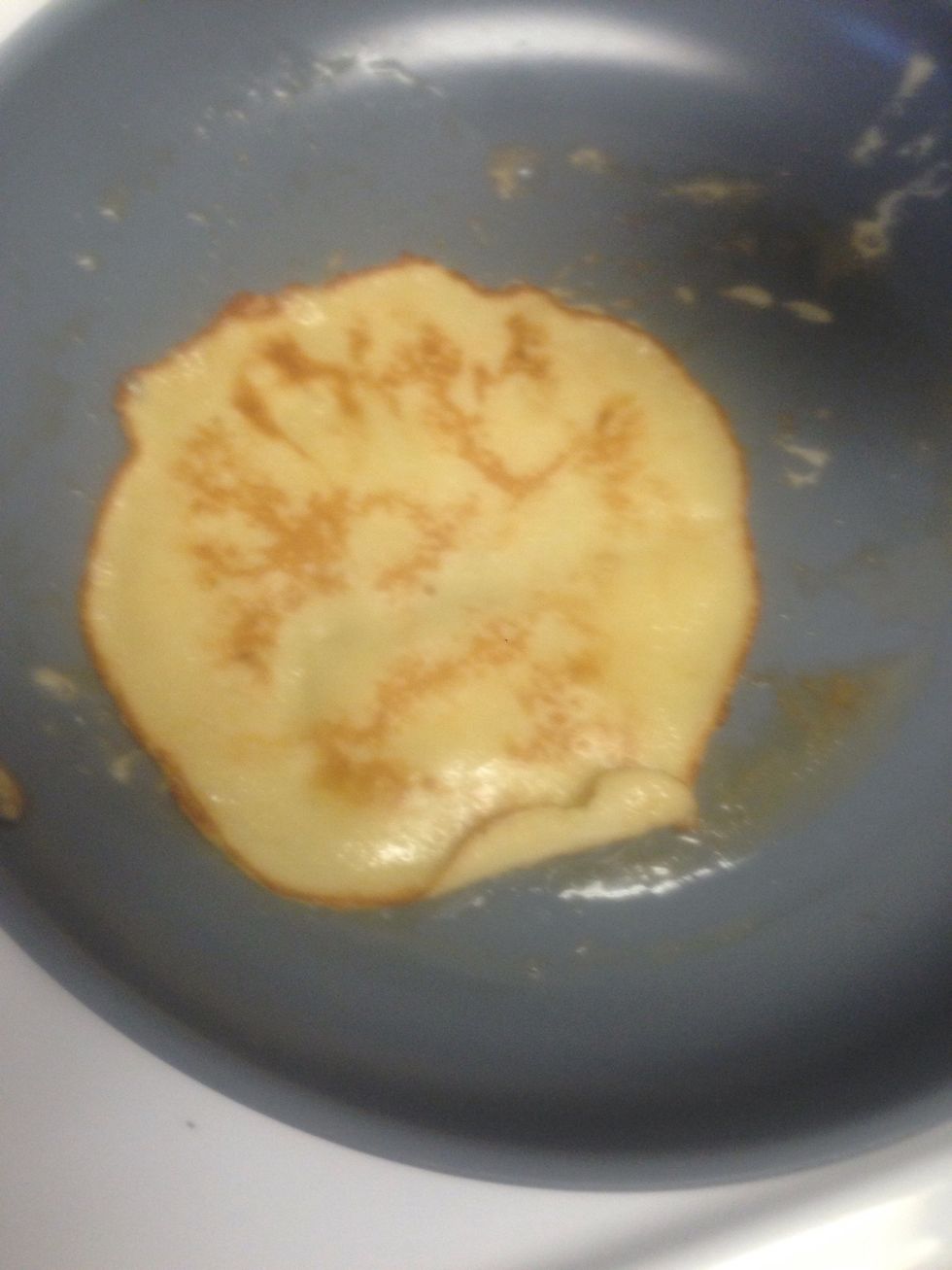 Flip it.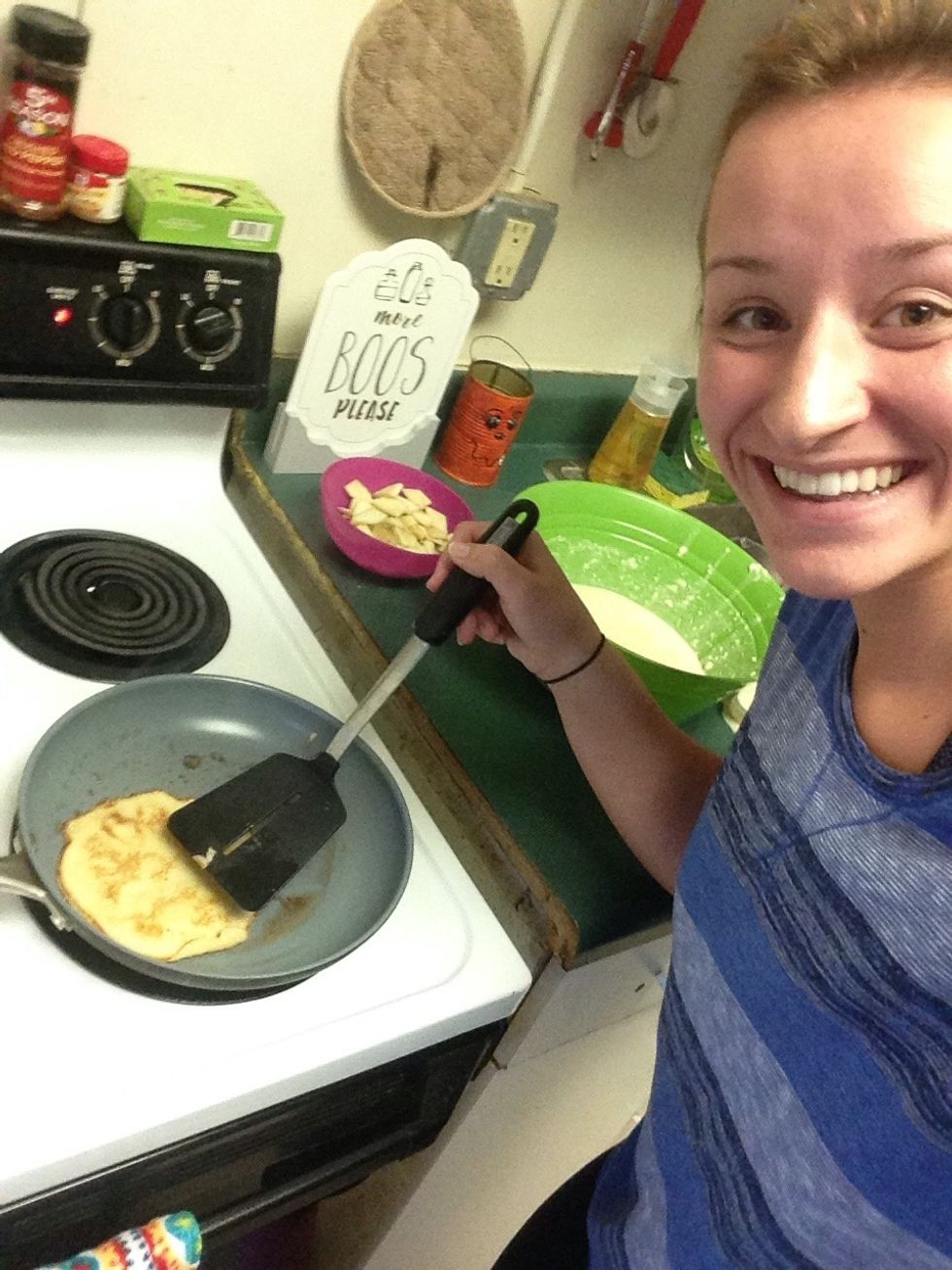 Once both sides look golden brown, it is done.
Put it on a plate and sprinkle sugar on.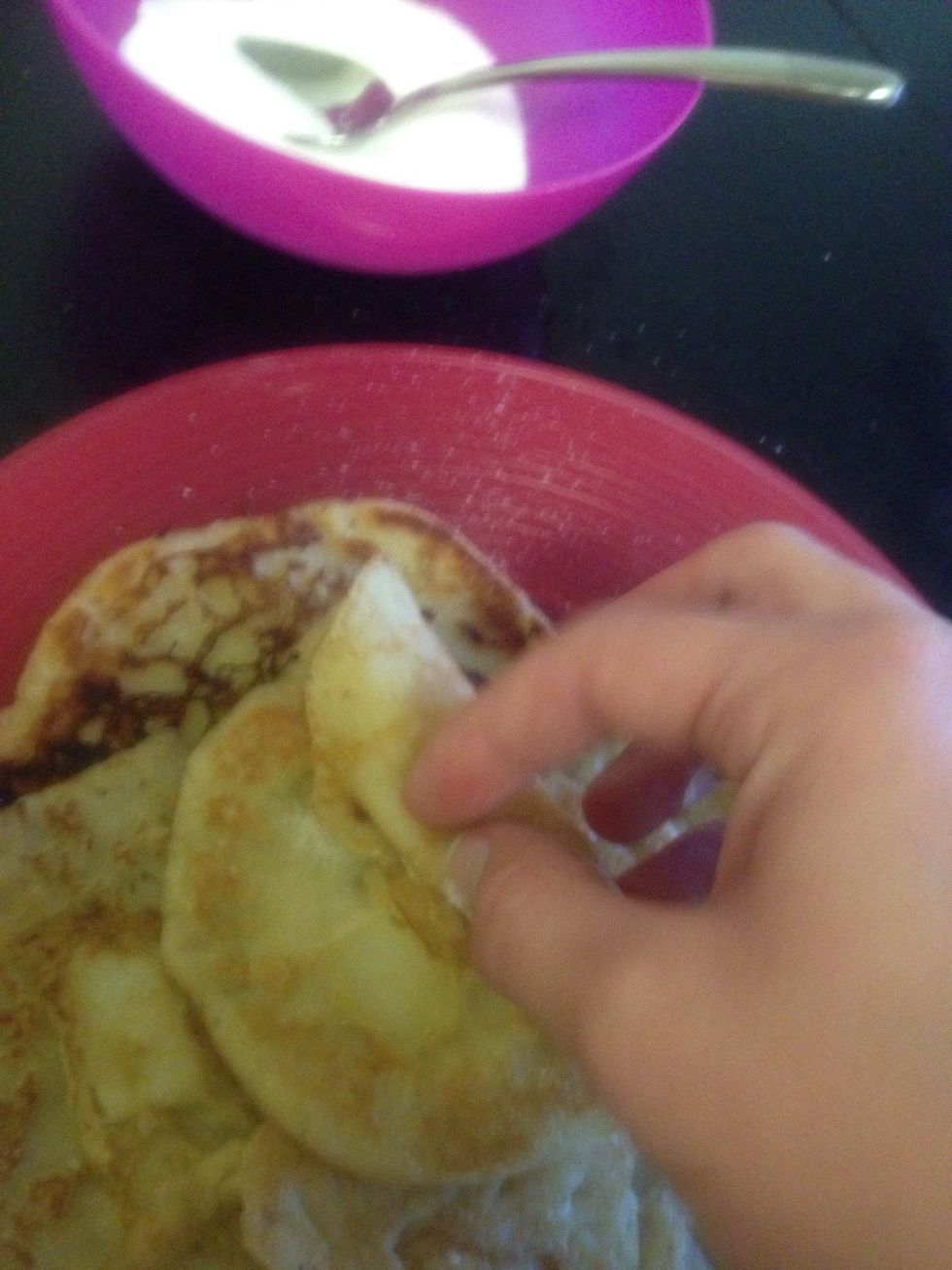 Roll it.
This is how it should look when you're done rolling.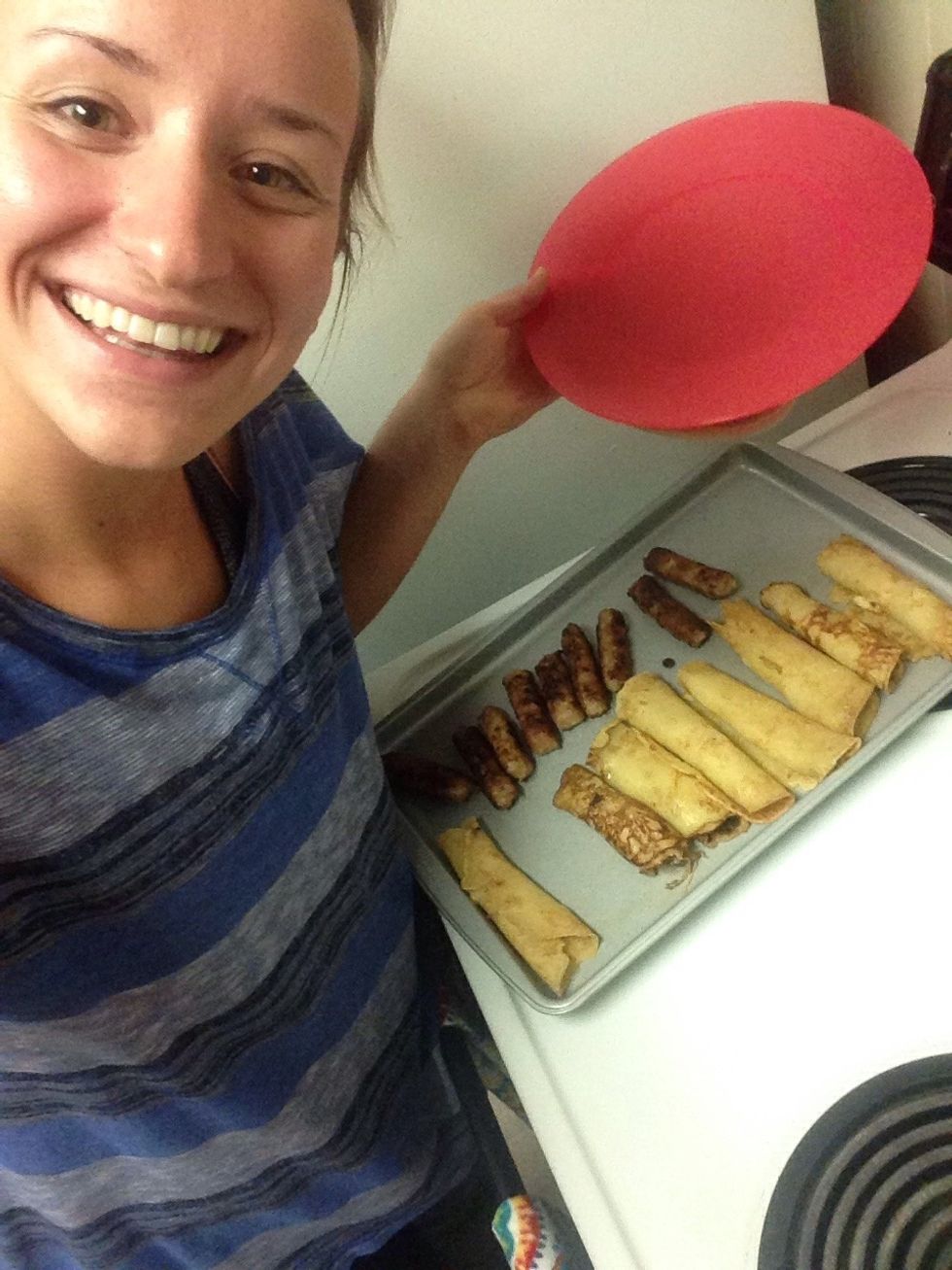 Time to eat! 😋
2 eggs beaten
1 cup milk
1/4 cup corn syrup
1 1/4 cup flour
6 Tbsp. margarine
1 or 2 apples peeled
1 1/2 cup sugar