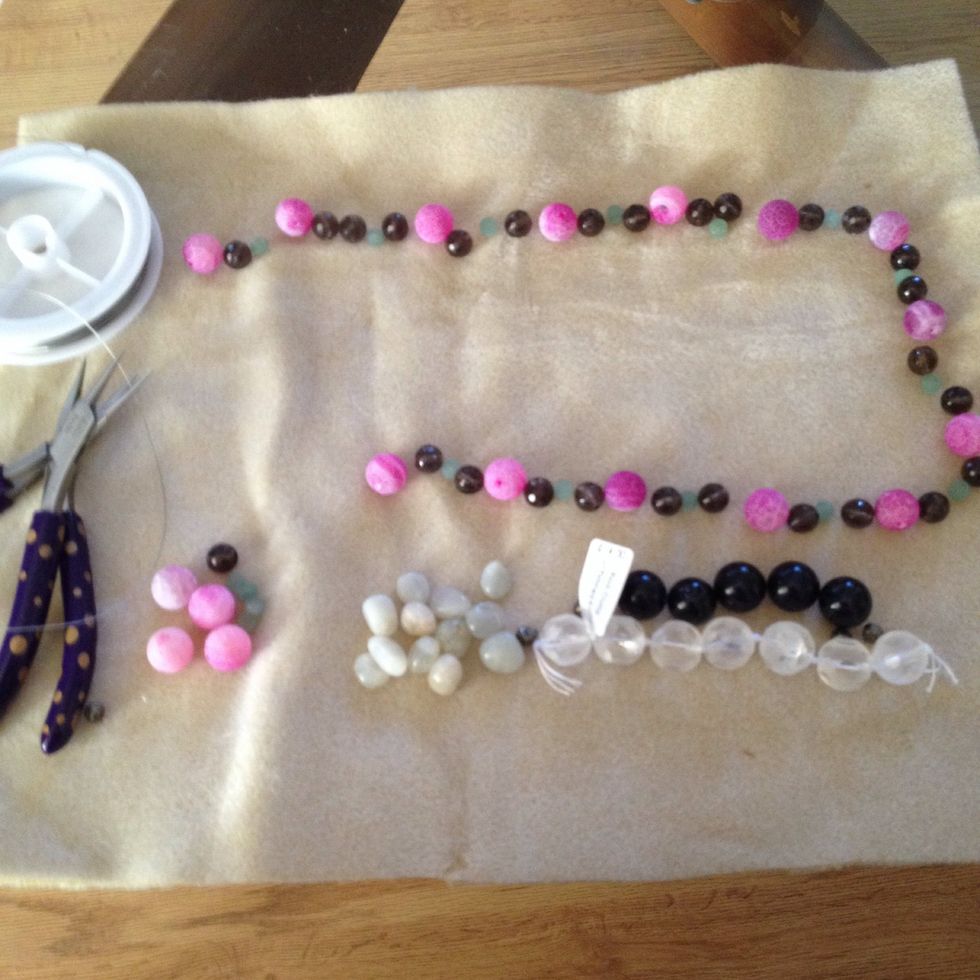 Gather your supplies on a jewellery mat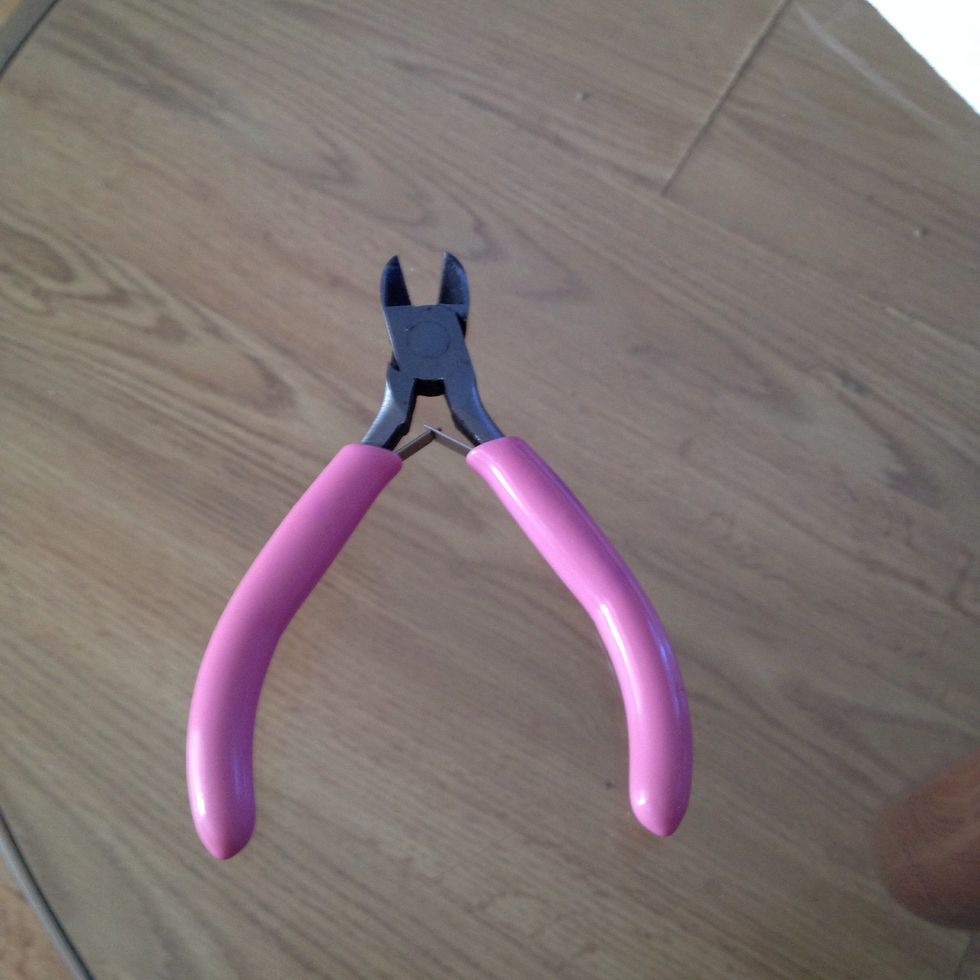 You will need a wire cutter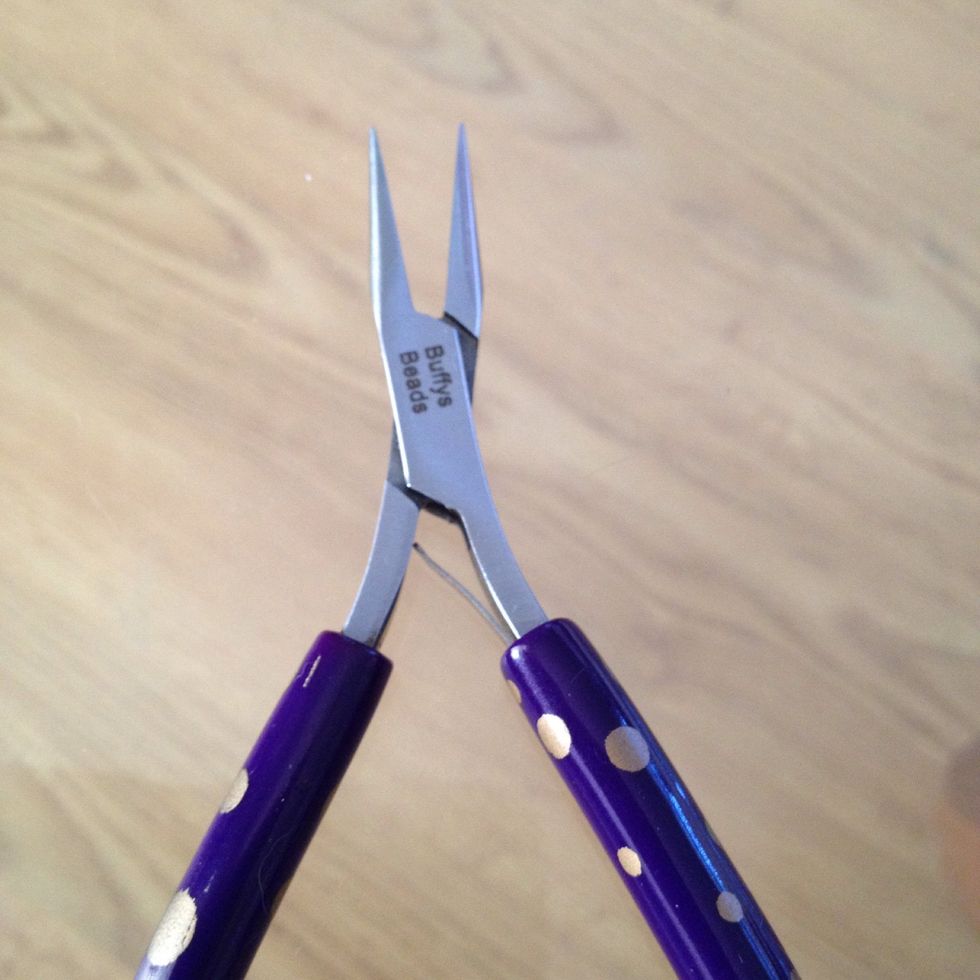 Flat nosed jewellery pliers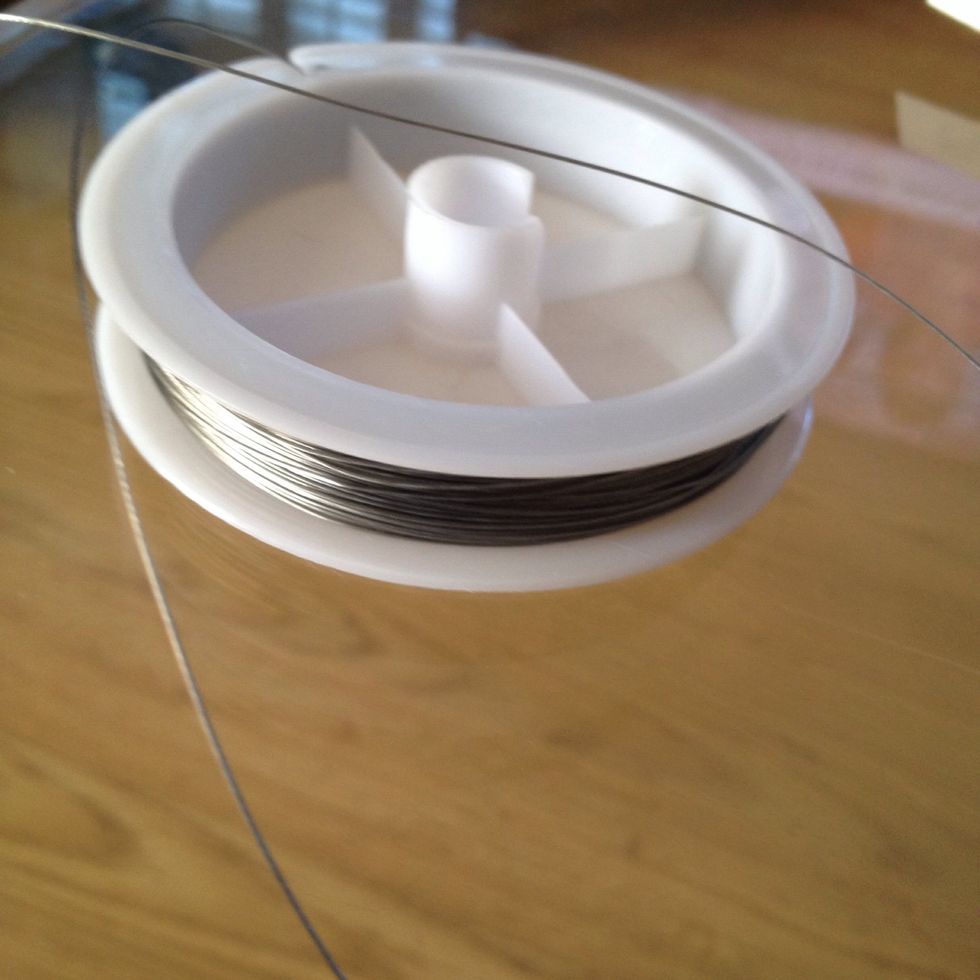 Jewellery wire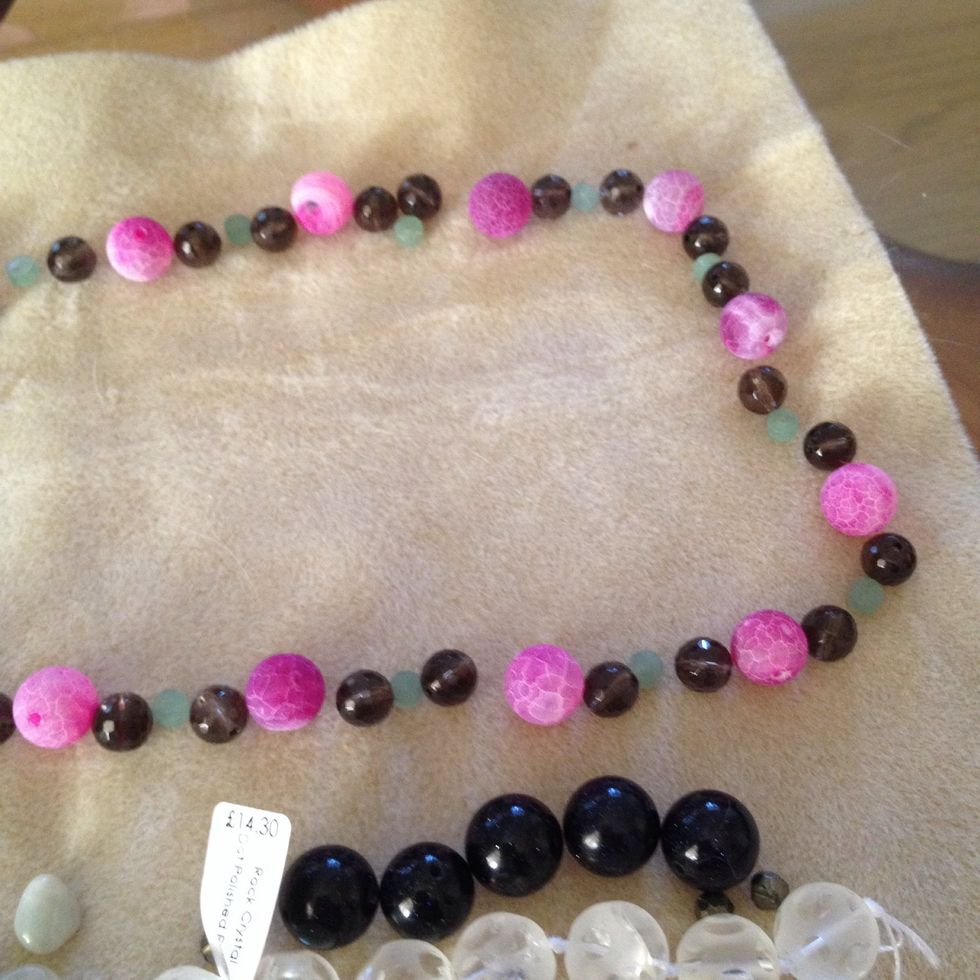 Gemstones off your choice - I'm using smokey quartz, pink cracked agate and green apitite. Lay out your design before threading.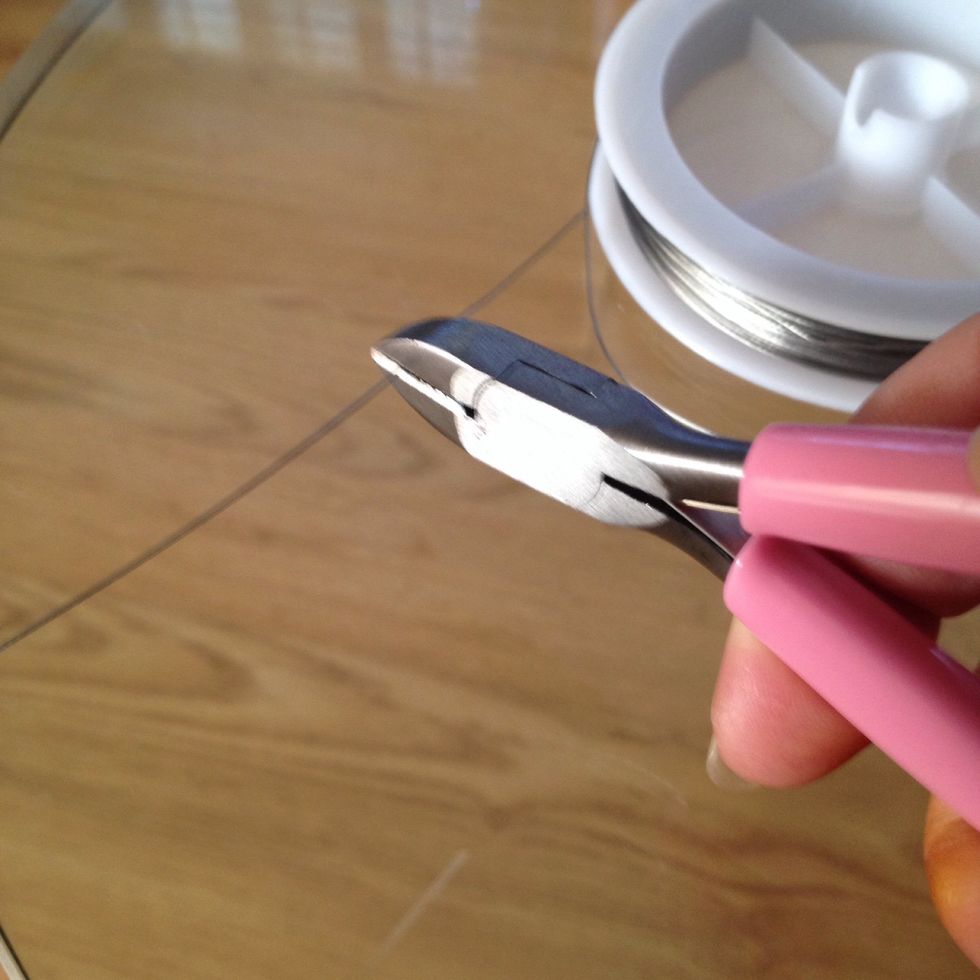 Use jewellery cutter to cut a length off wire longer than what you actual need
Start to thread your gemstones beads onto the wire.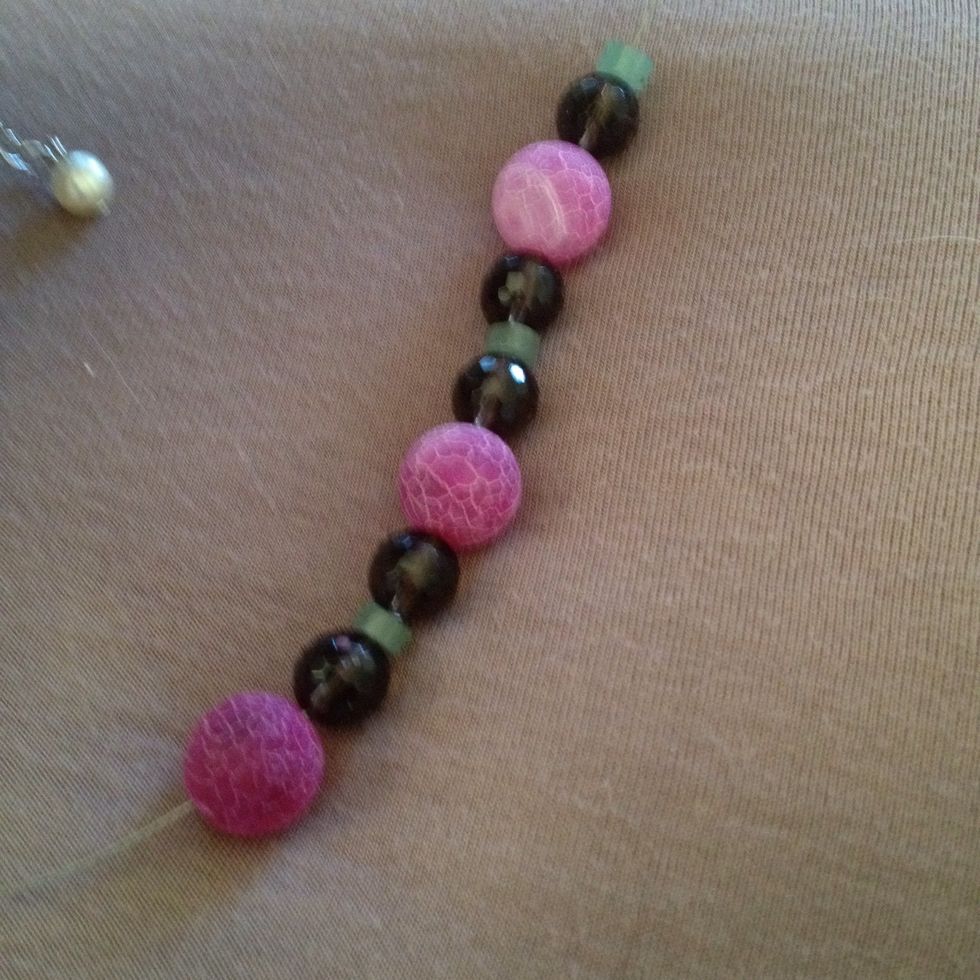 Getting there :)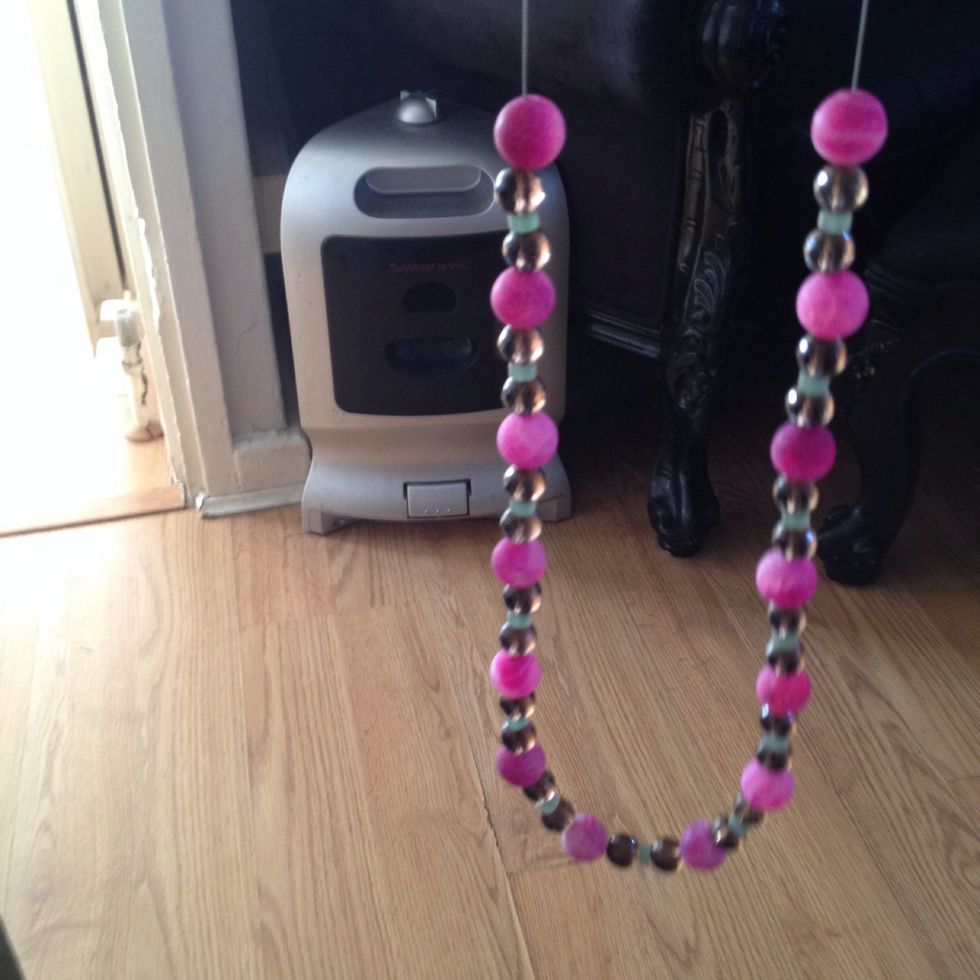 All on the wire now!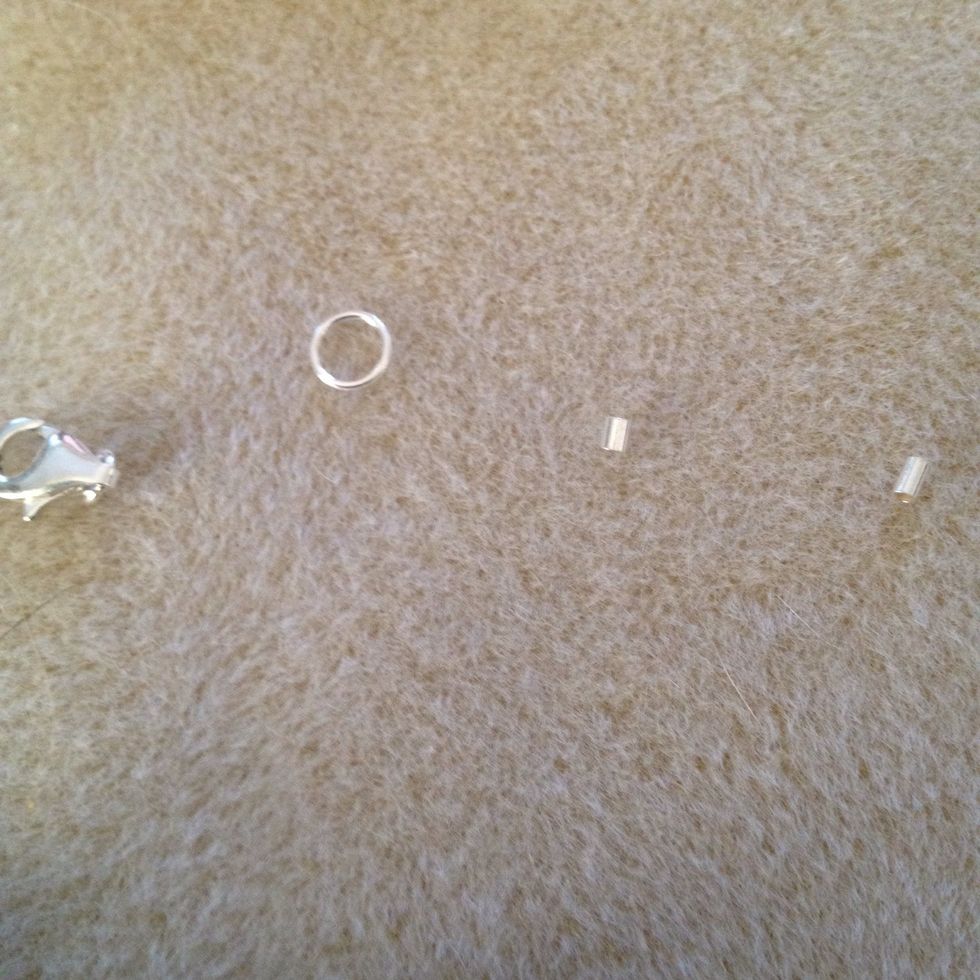 Now you will need silver findings for your necklace. Like these. If your like me I can't wear fake metal as it irritates my skin. The findings aren't that expensive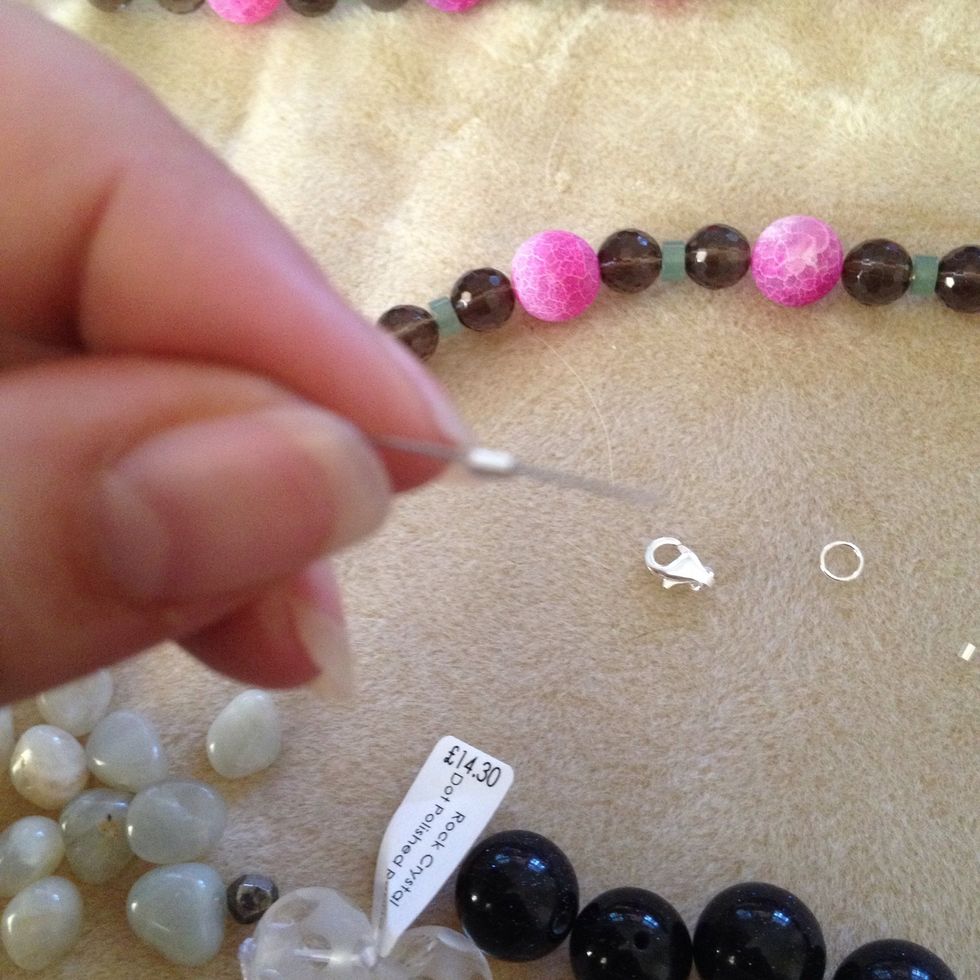 Thread the tiny clasp finding onto the wire like this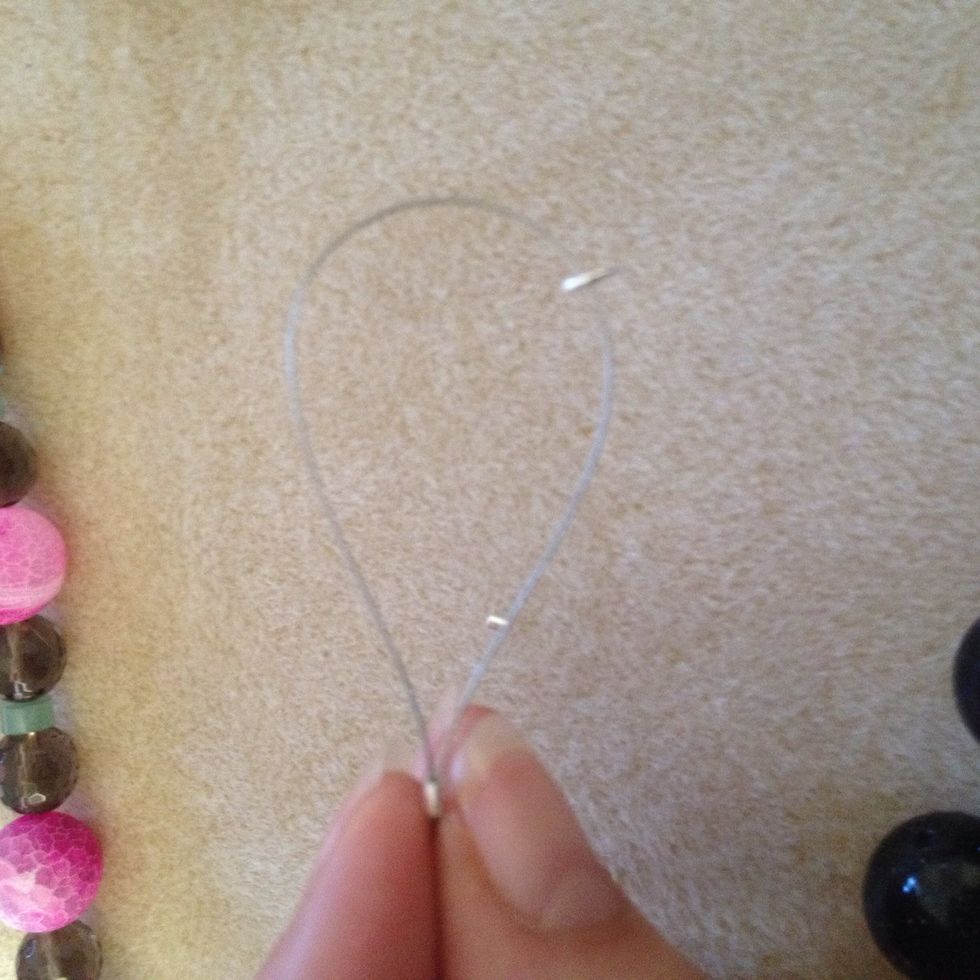 Add the circle finding to the end off the wire like this and then loop the end into the same clasp finding like so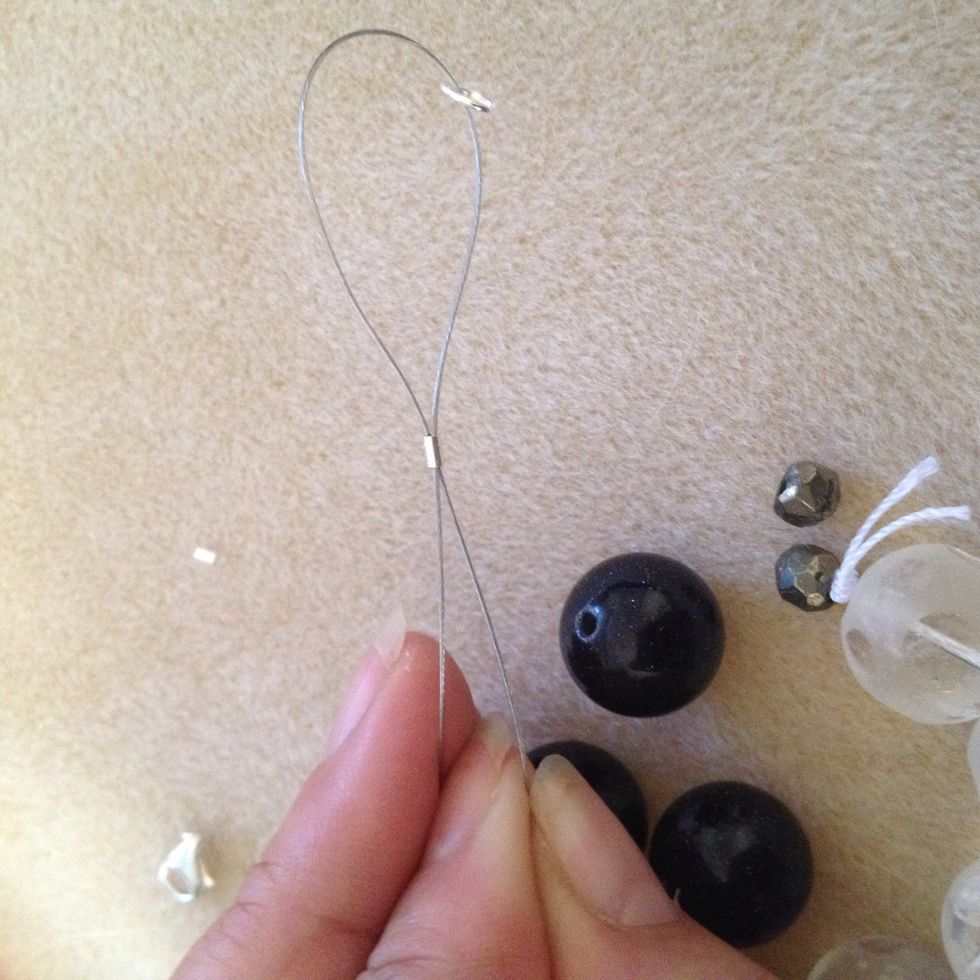 Pull the wire through the clasp until it's all through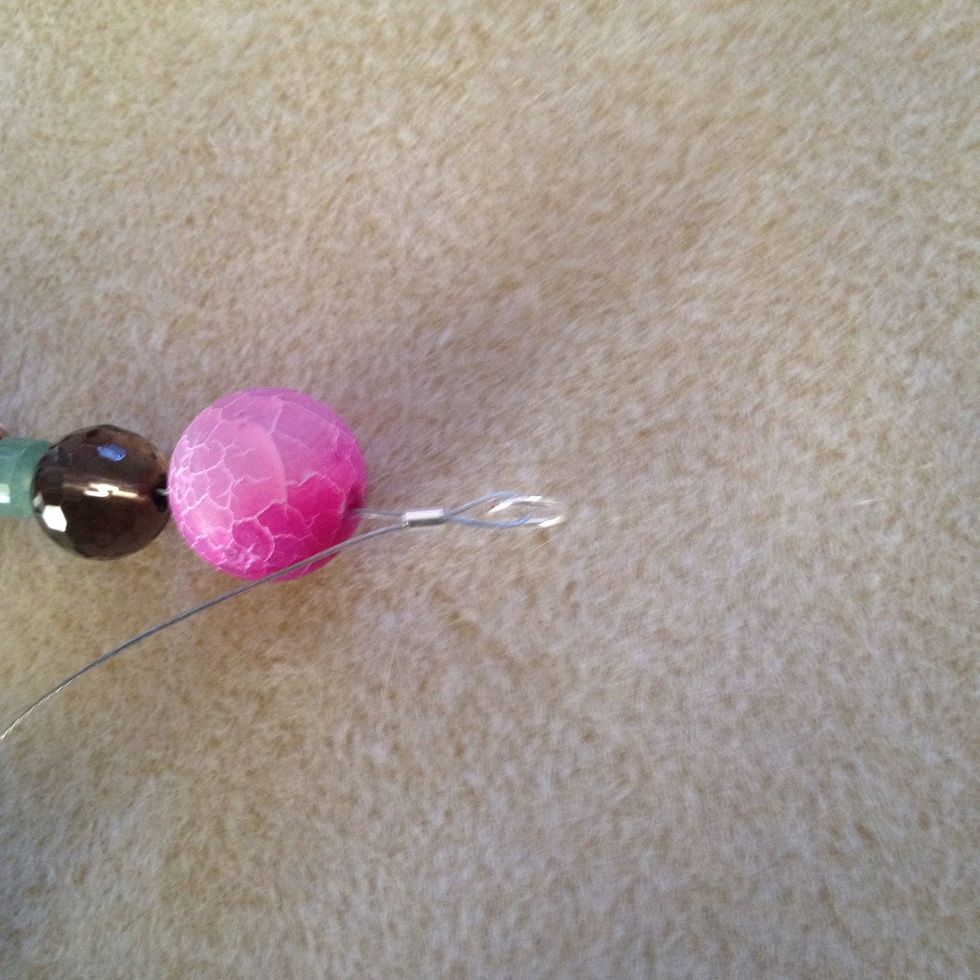 It should look like this :)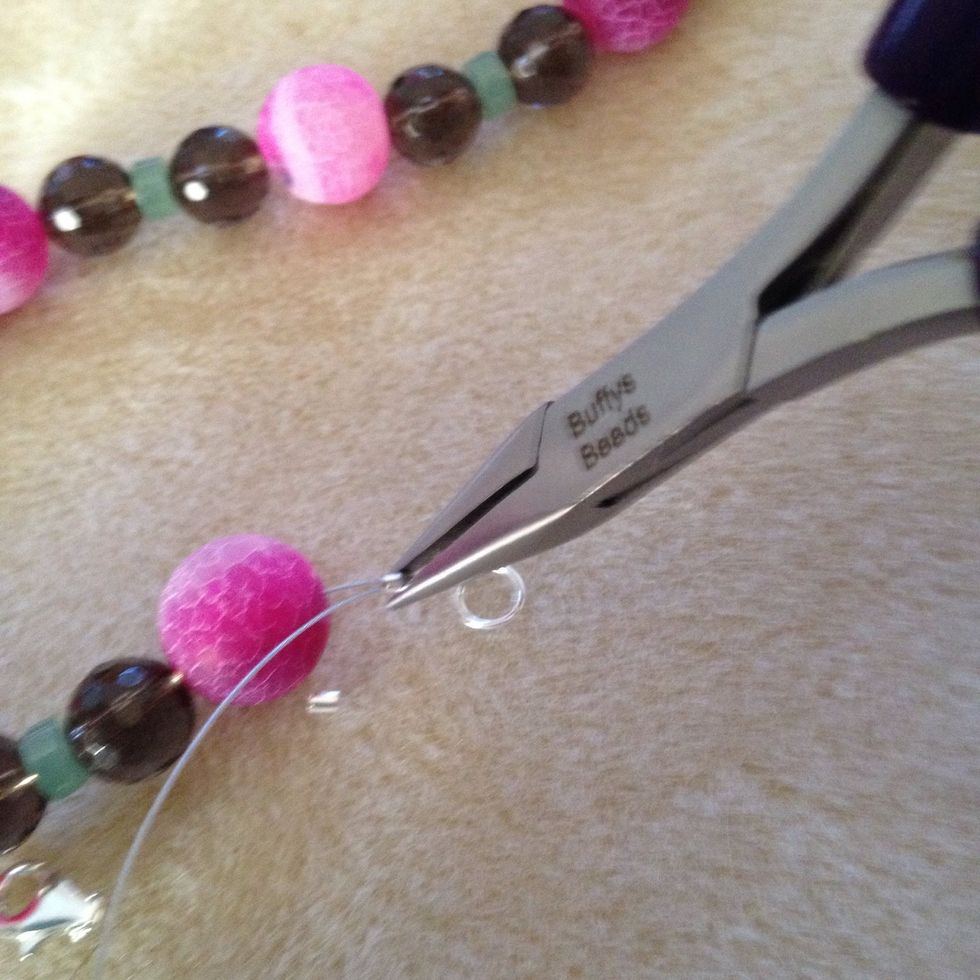 Now take your flat nosed pliers and press the tiny clasp finding together to hold in place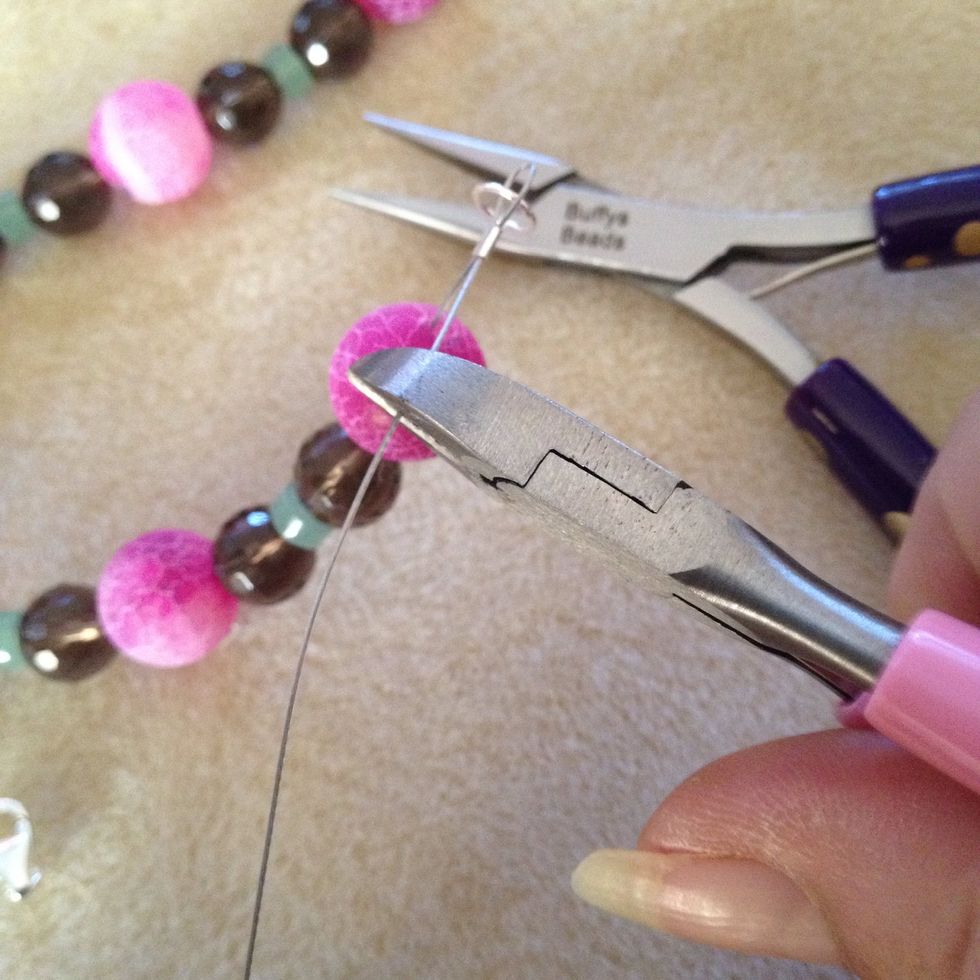 Cut away the excess wire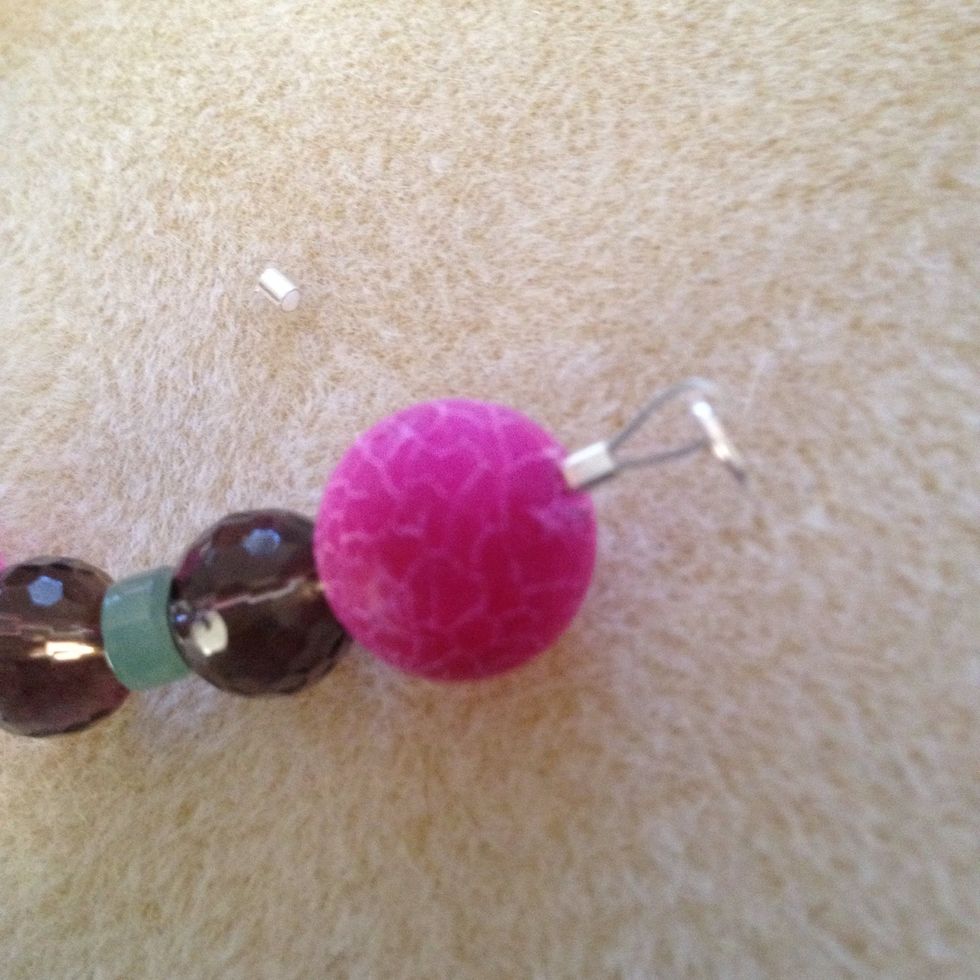 It should look like this - all neat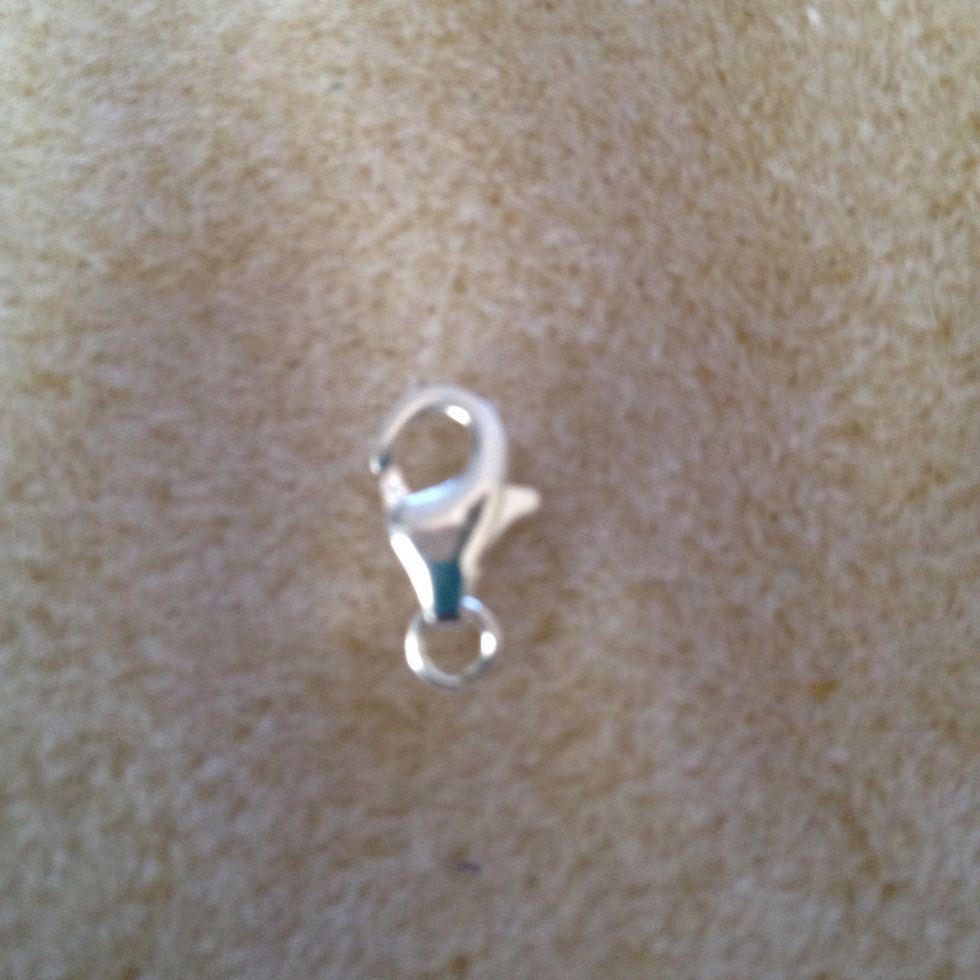 Now do the same on the other end but using the crap claw finding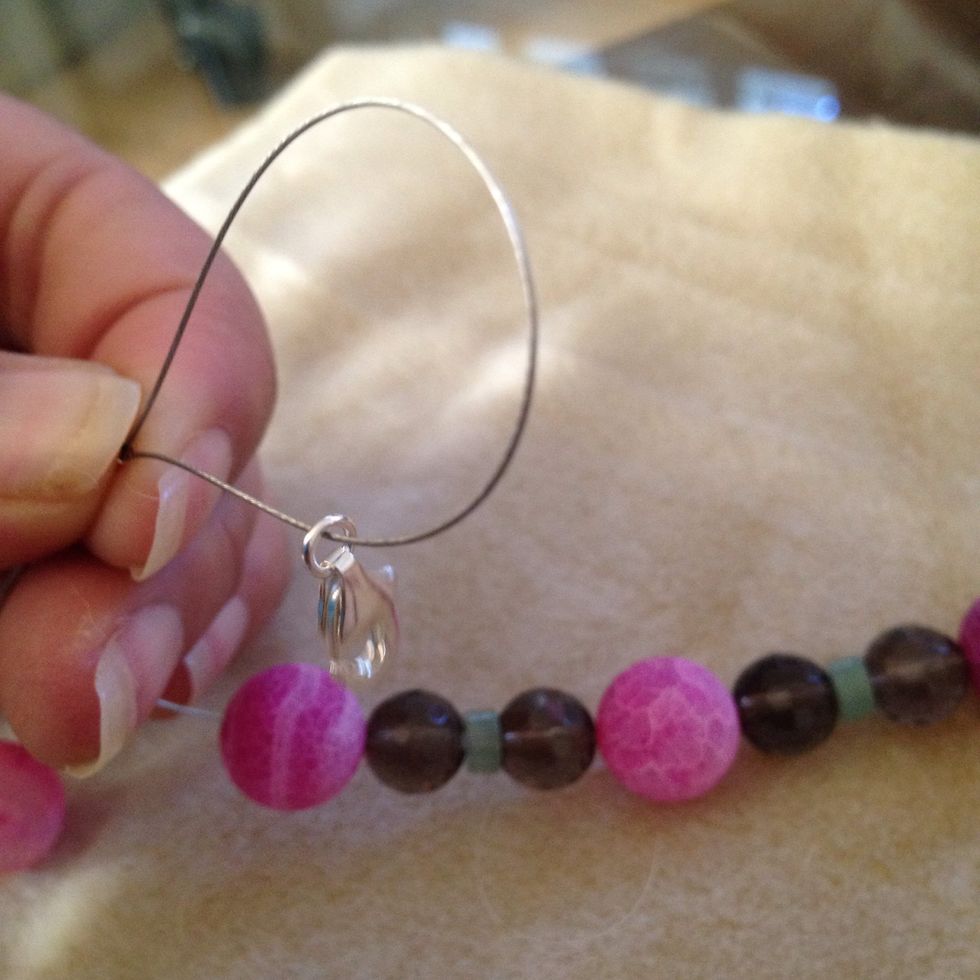 Loop like so ....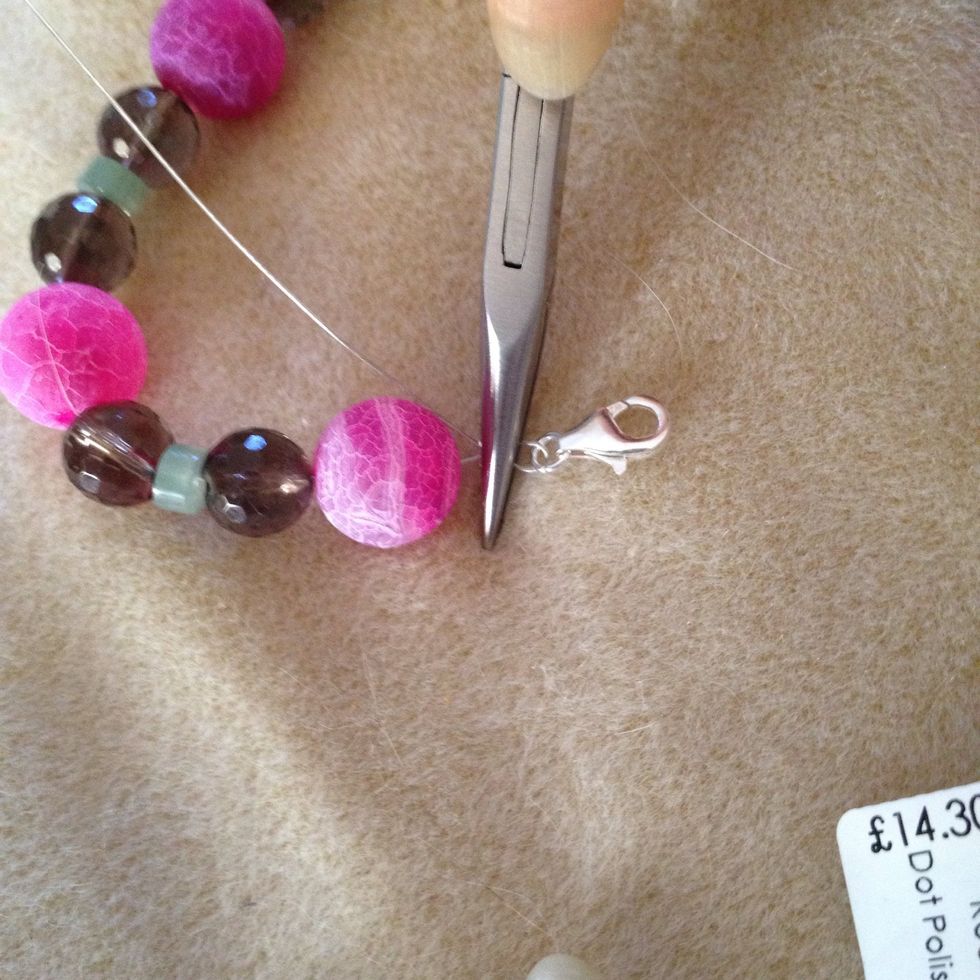 Squeeze into place ....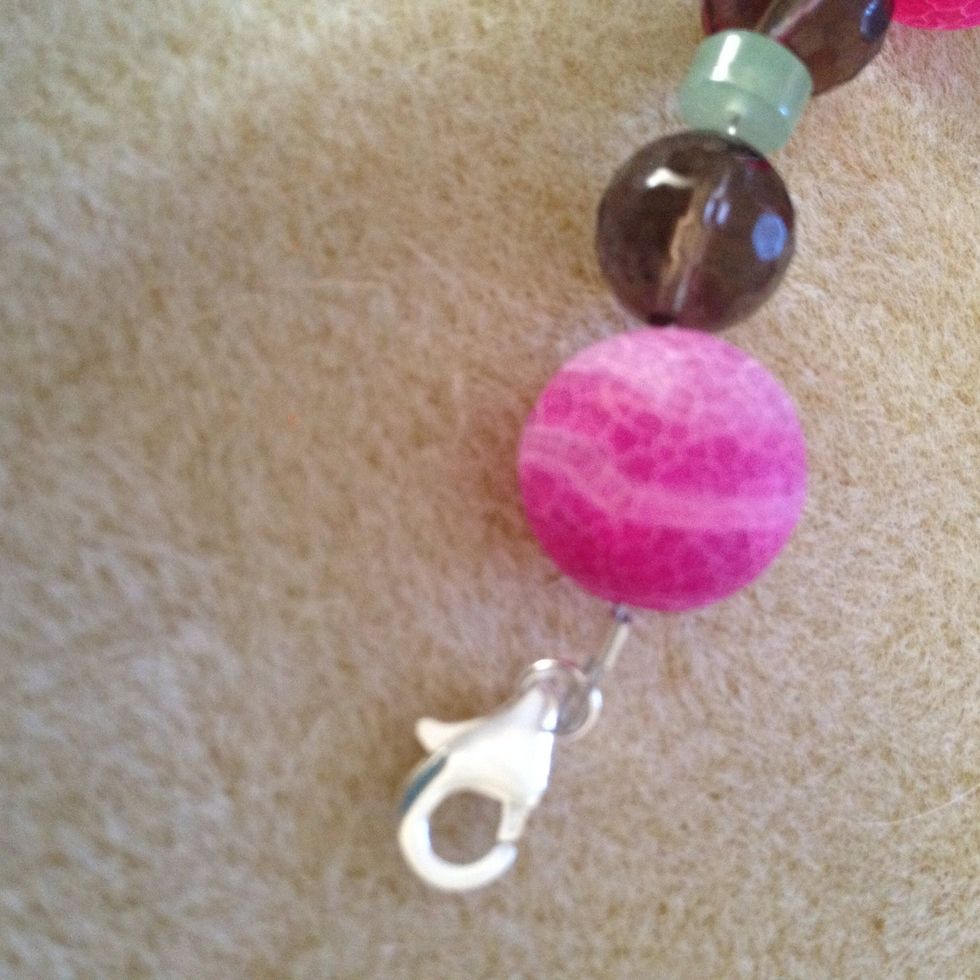 Cut excess wire and it then should look like this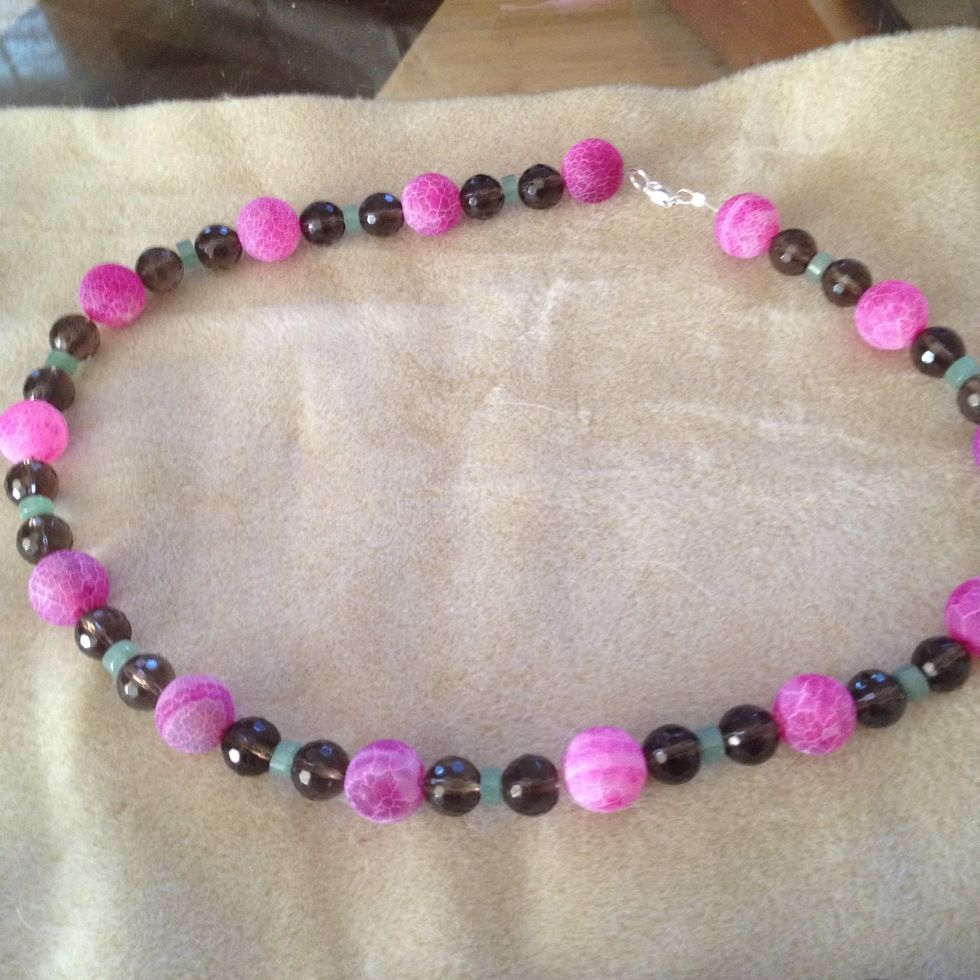 Hey pesto one smokey quartz and cracked agate silver necklace - now for some matching earrings :)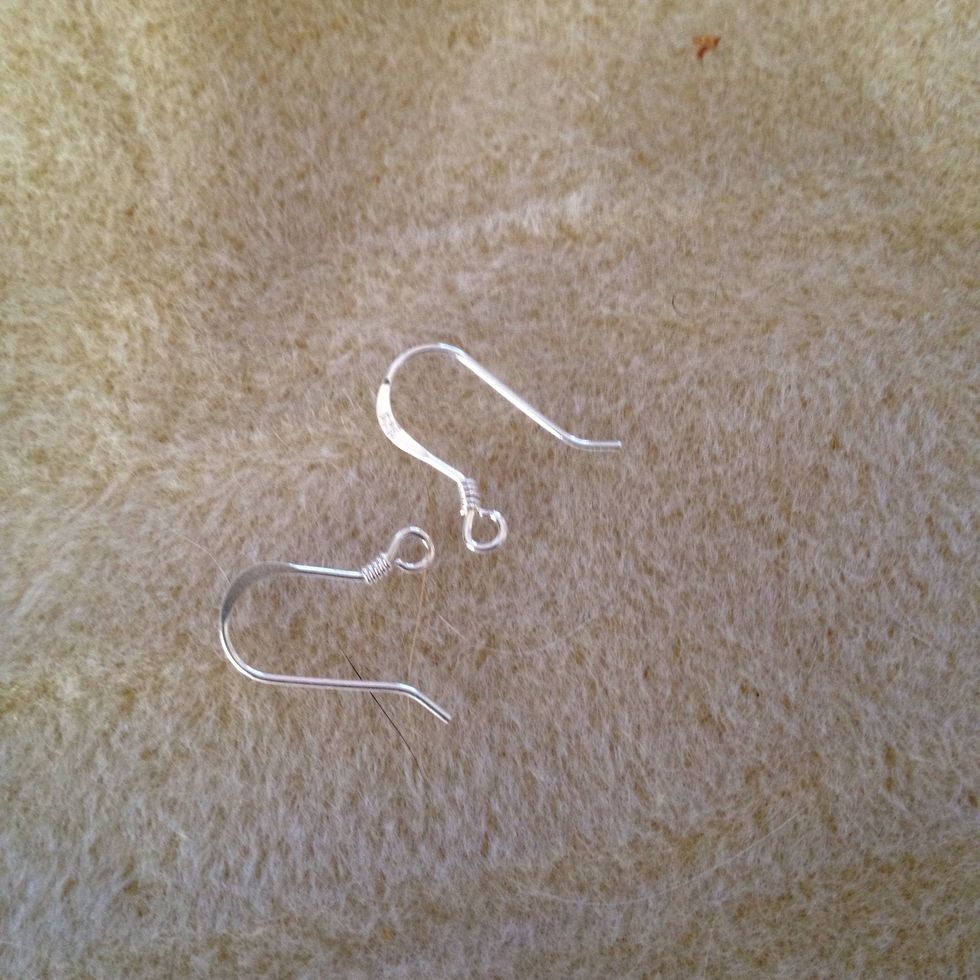 You will need silver earring findings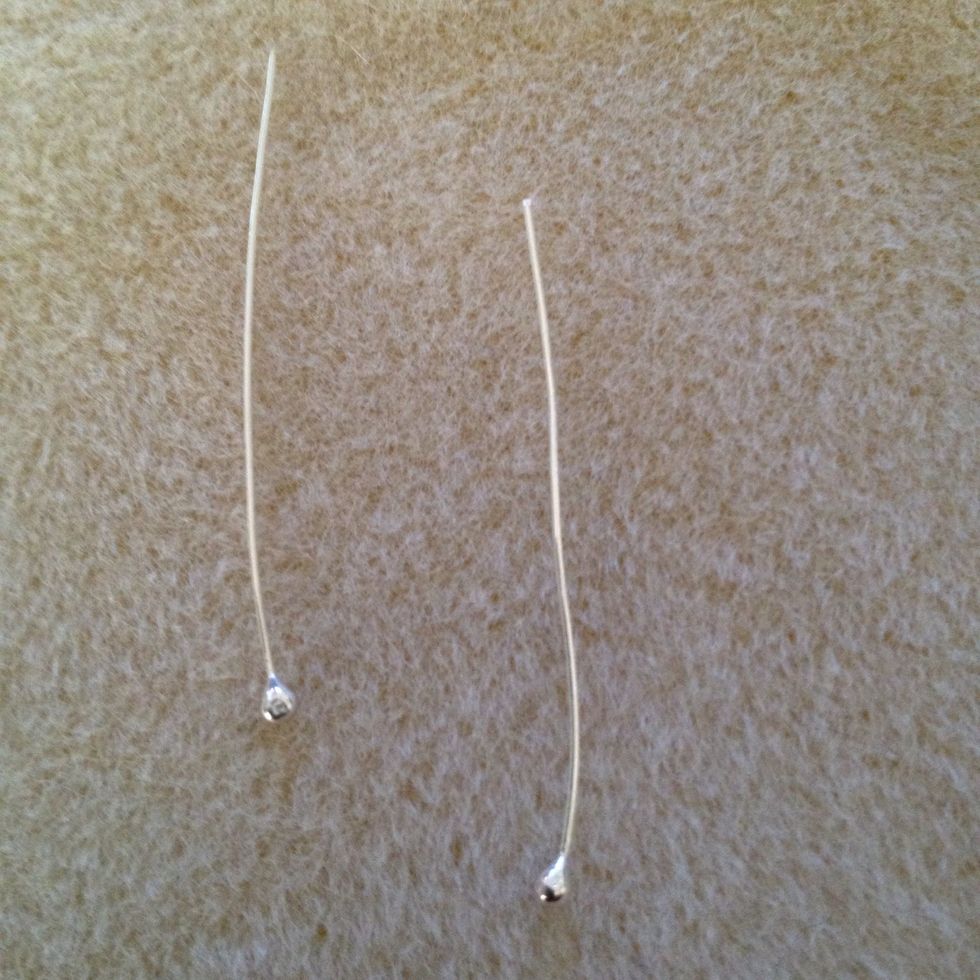 Silver rod findings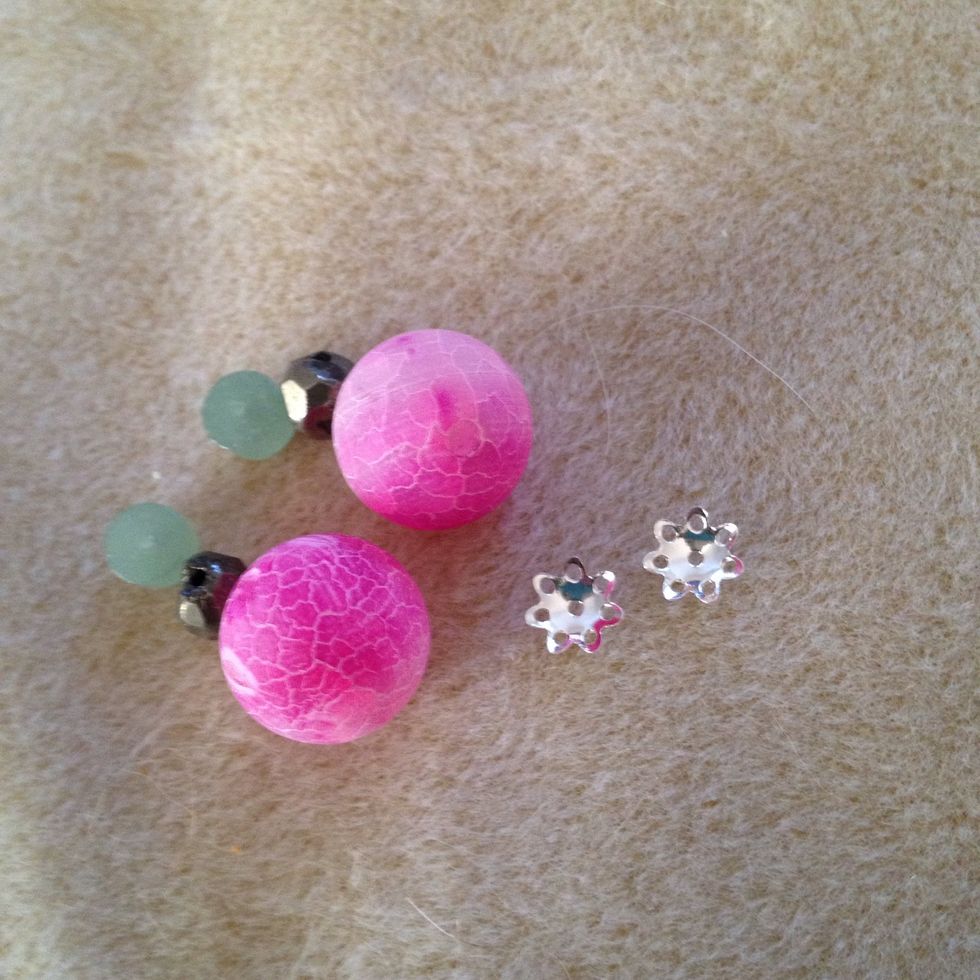 Choose your gemstones - I ran out off quartz so replaced with fools gold.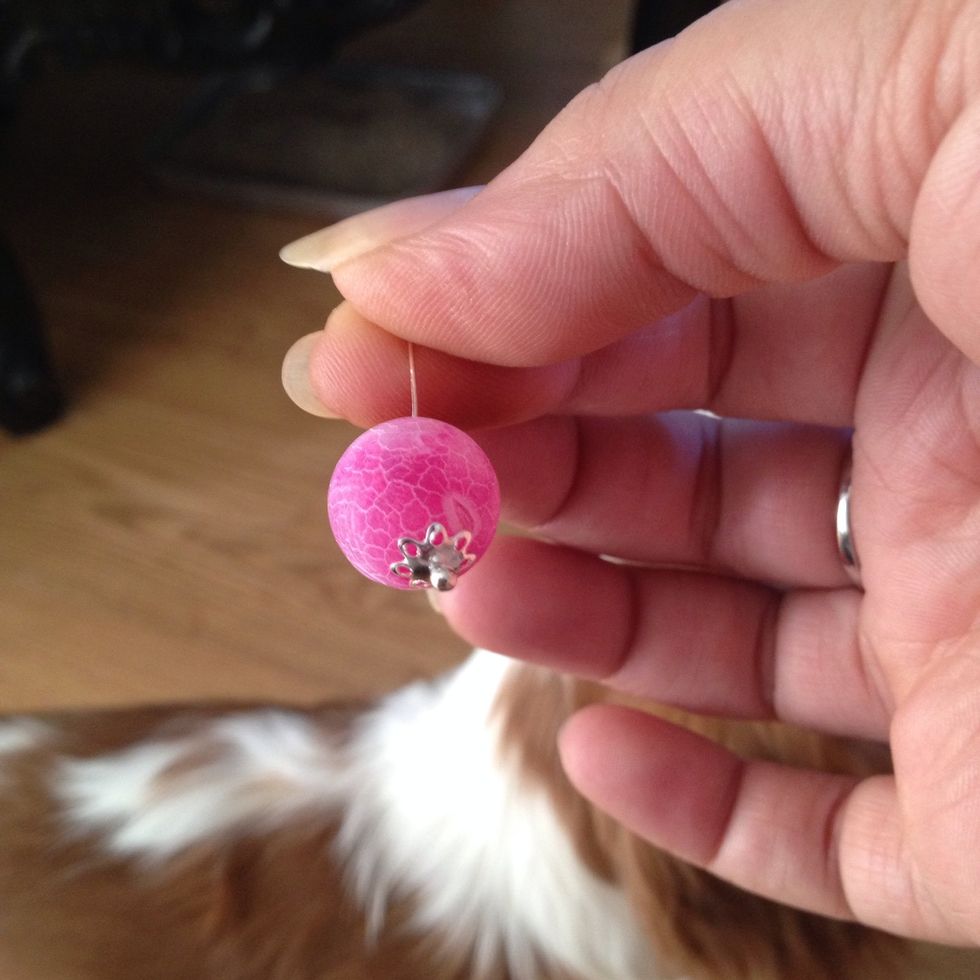 Assemble the stones onto the rod - I've added a little silver cap for my agate to sit in
All on now ...,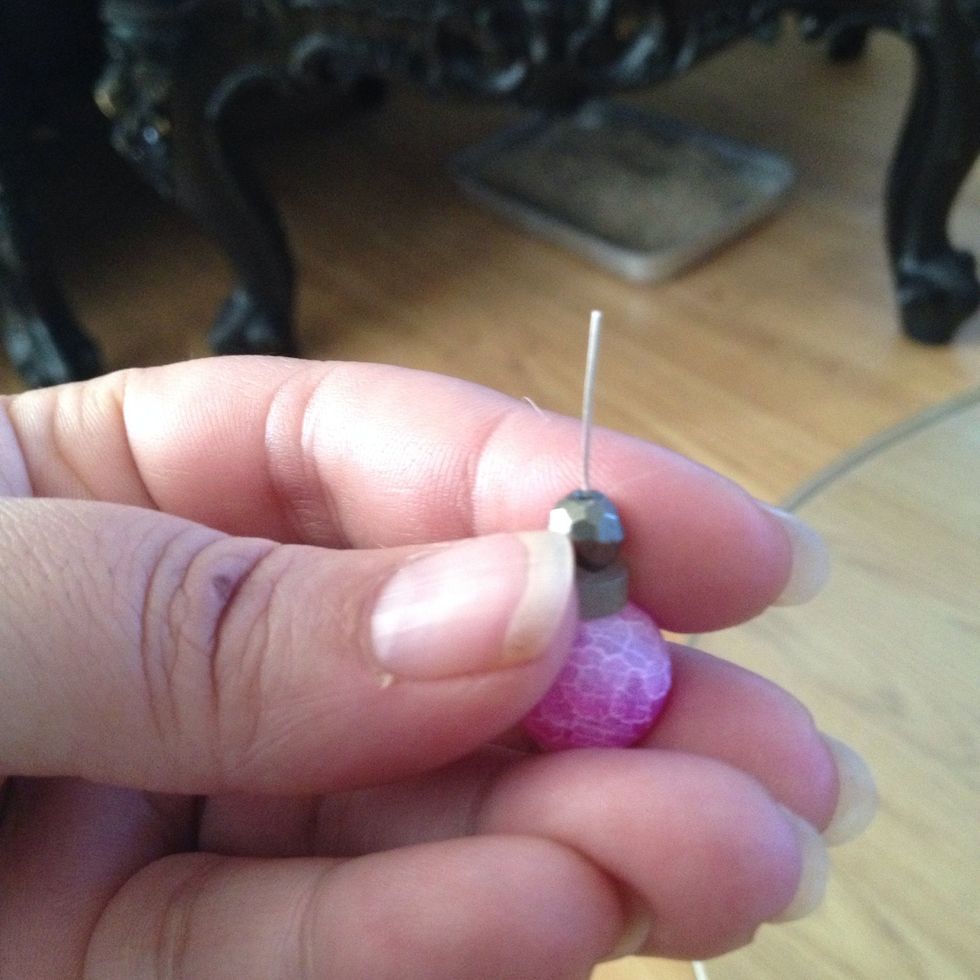 Hold you piece secure in hand like this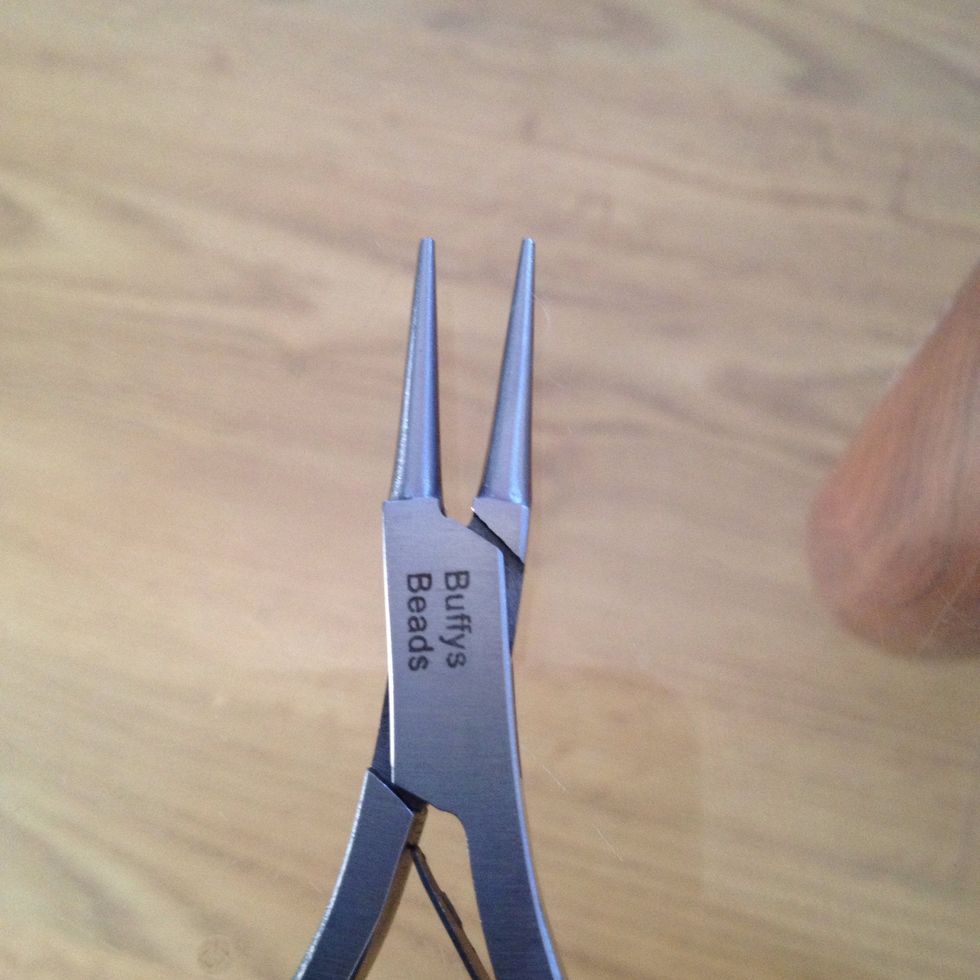 Use round nosed pliers to shape top off rod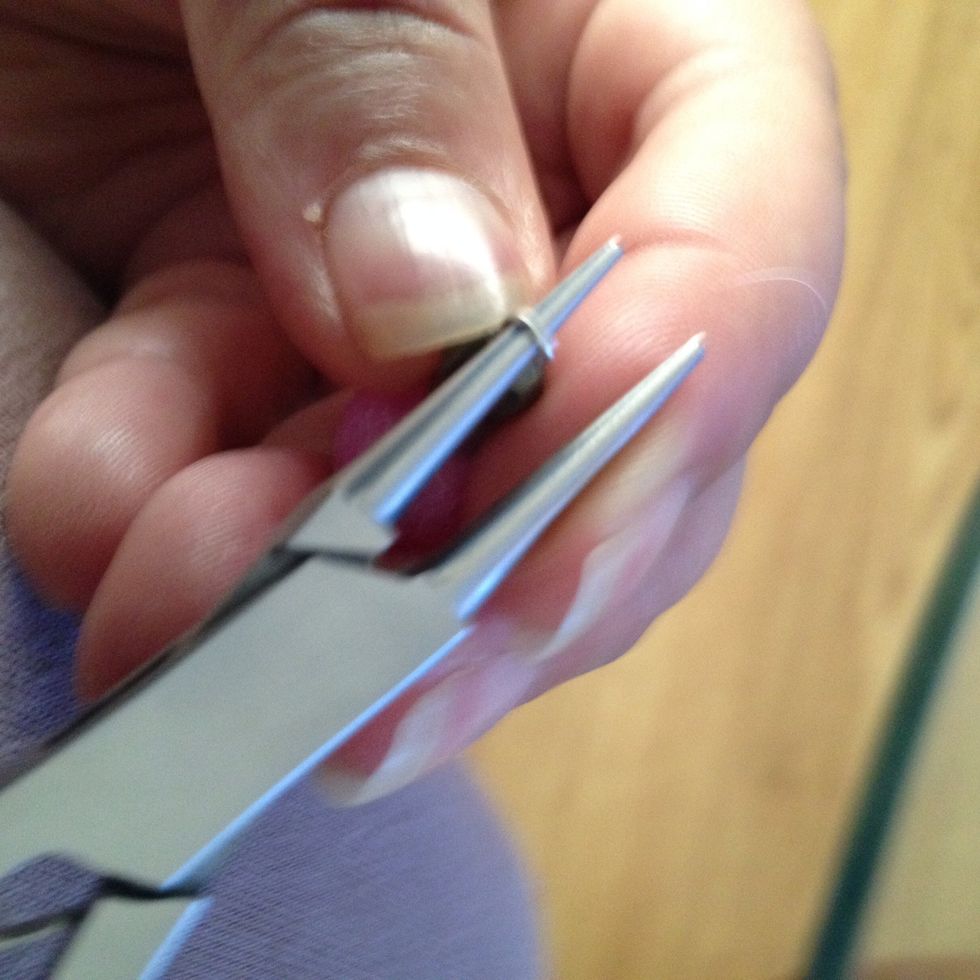 Curl end off rod around the pliers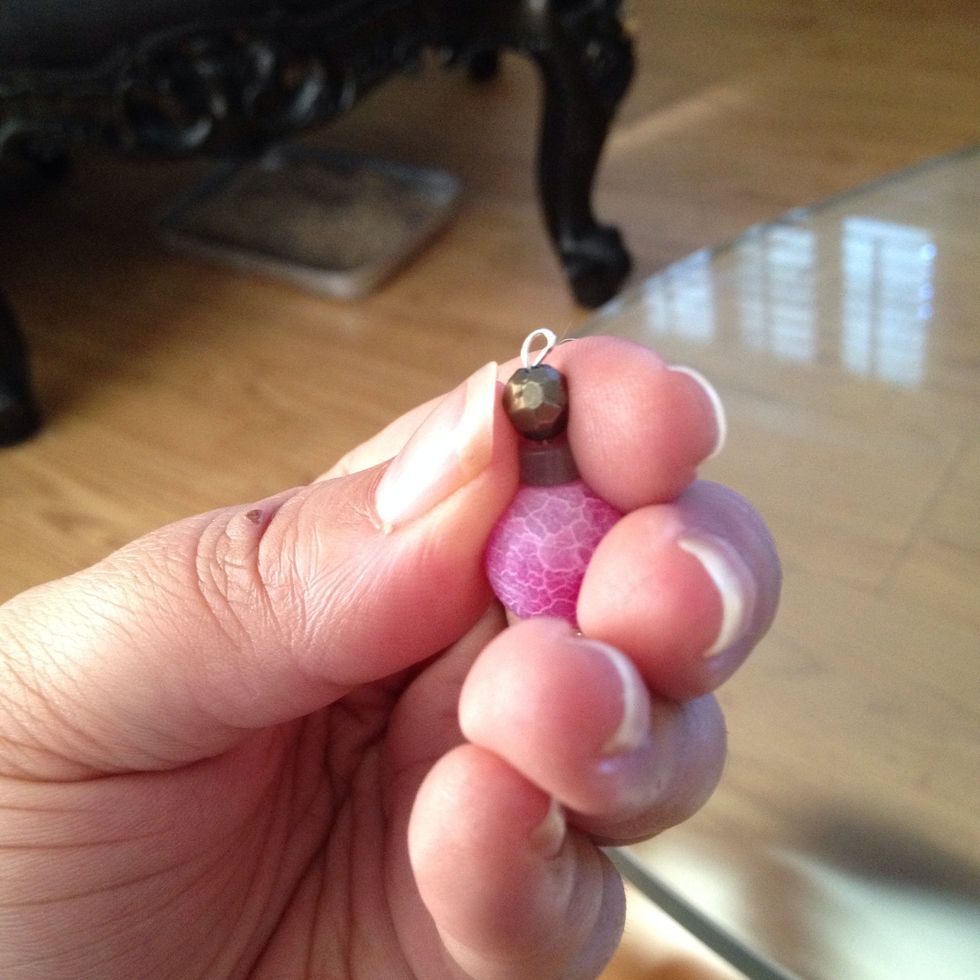 See the little loop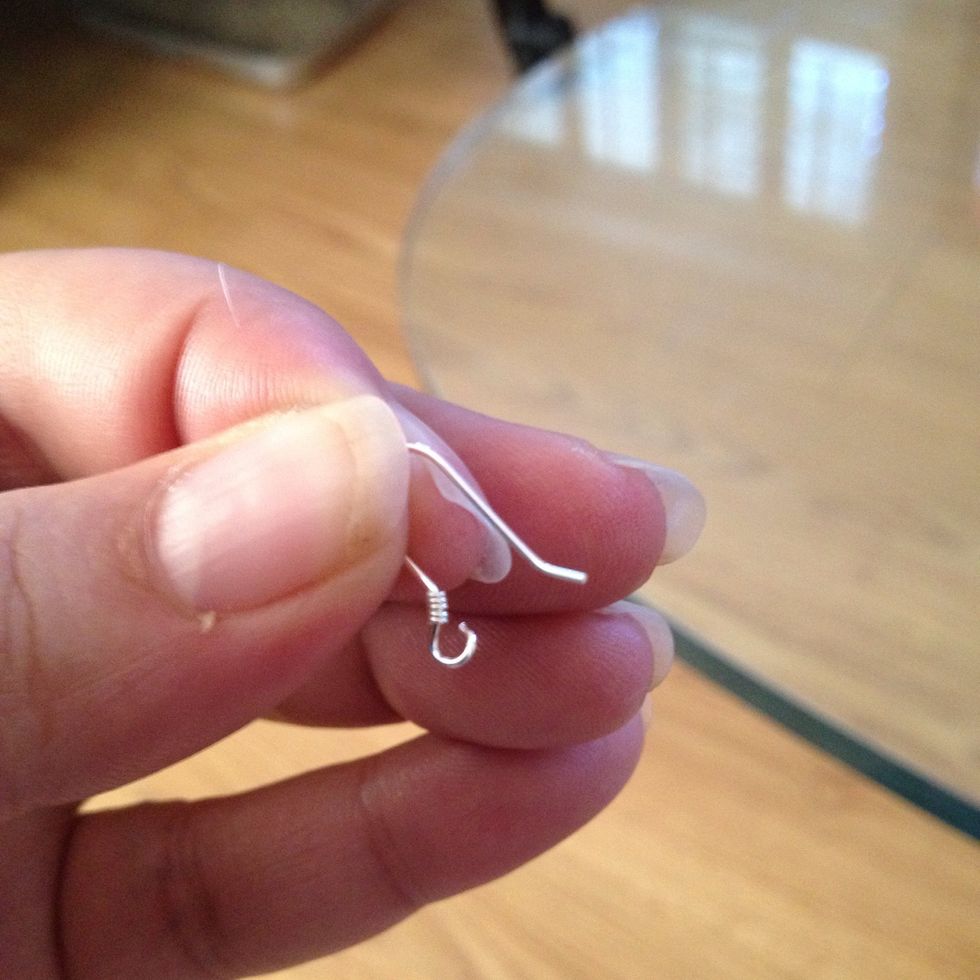 Open end off earring finding so you can attach to loop you have just made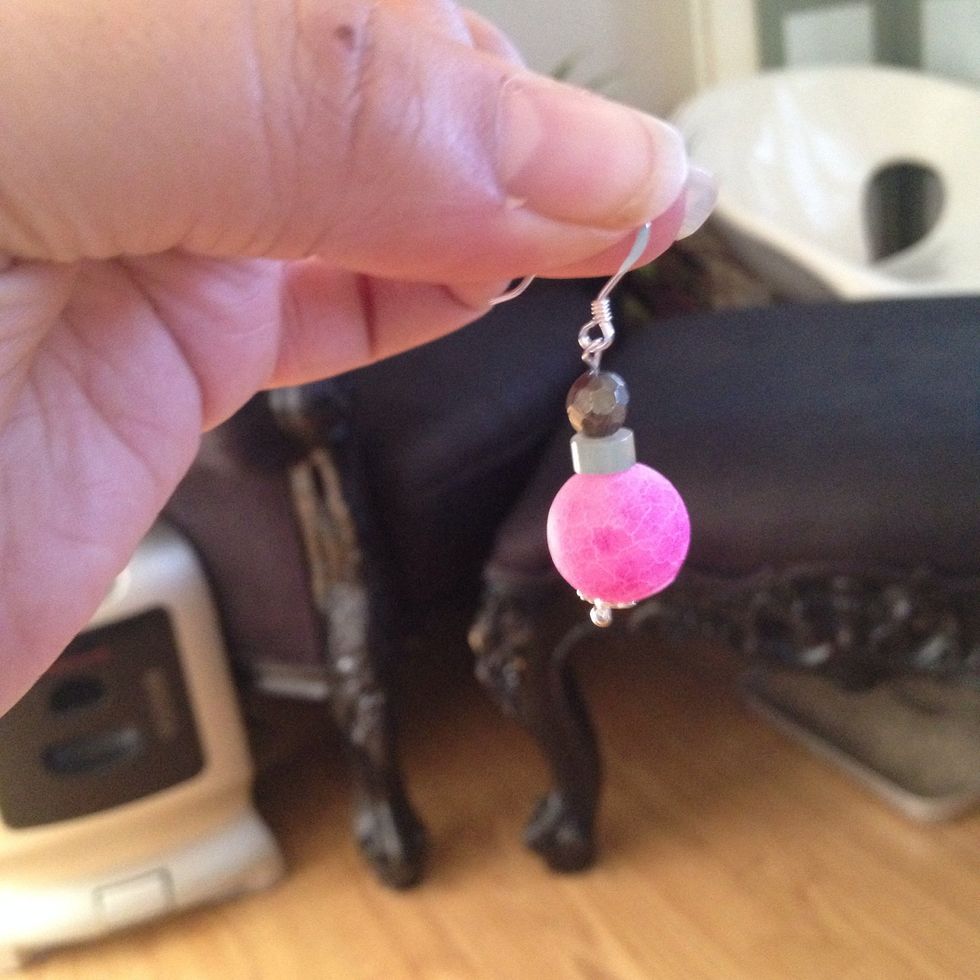 Attach and close back together so it's nice and secure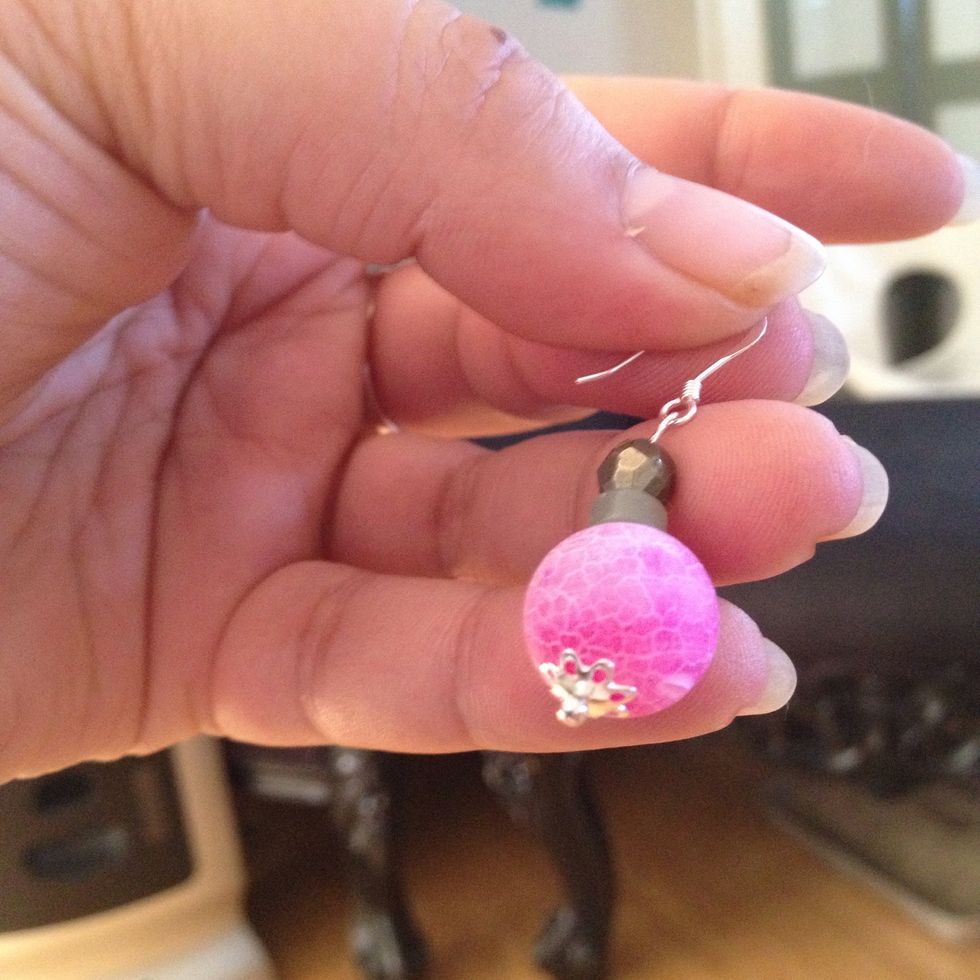 Real happy with these :)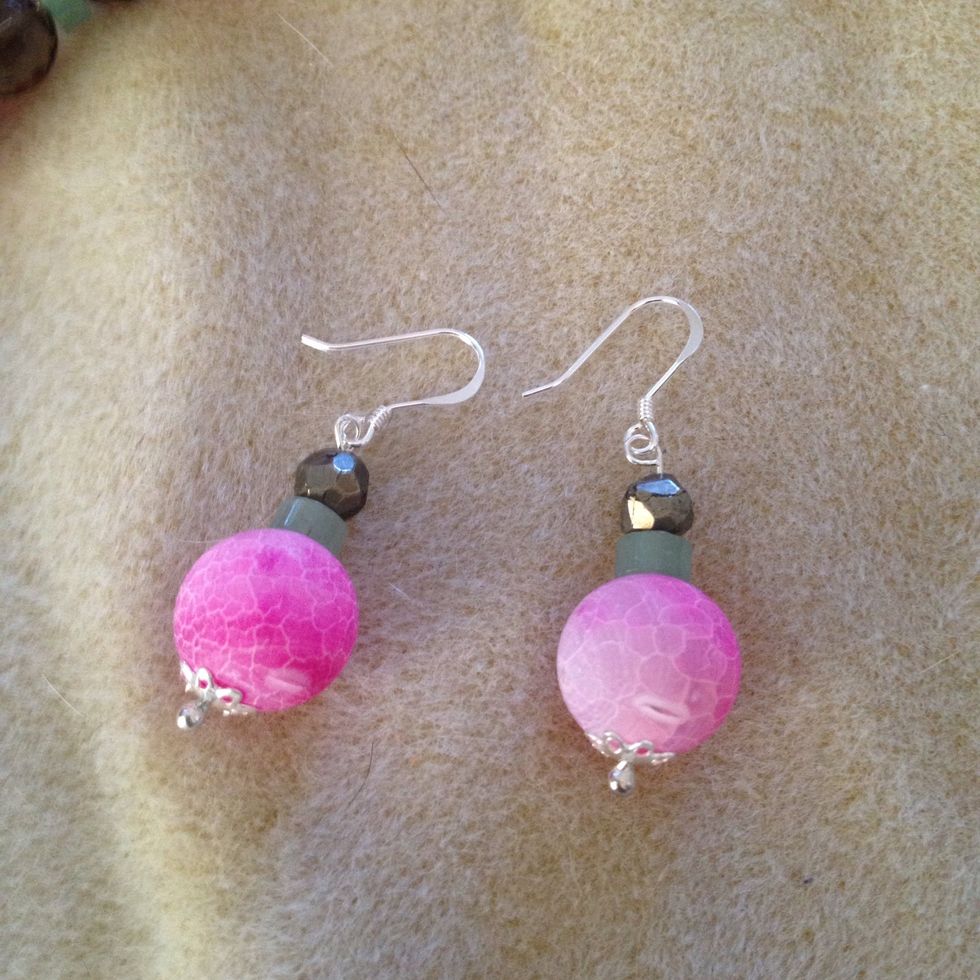 Now just do again for a matching pair to go with your necklace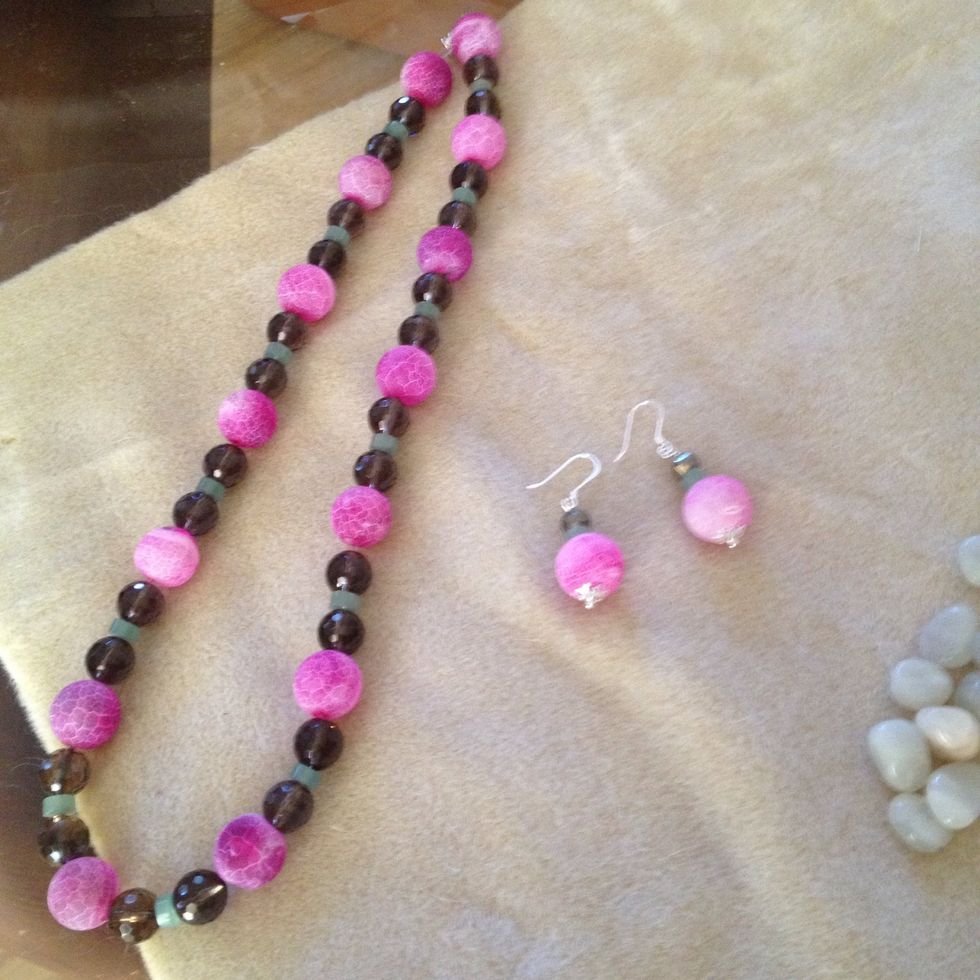 A whole genuine silver and gemstone set in half an hour.
Here is the necklace on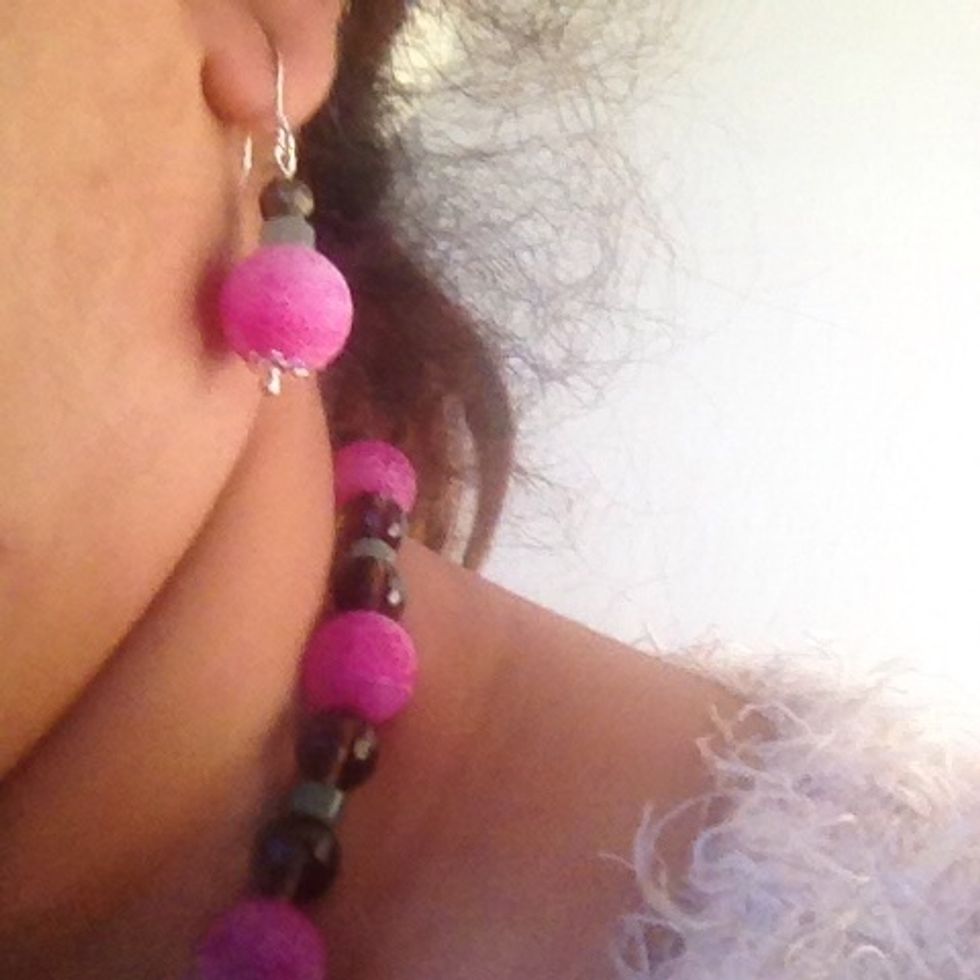 I hope you enjoyed this guide :)
Jewelry mat
Jewerly tools
Gemstones
Silver findings
Jewelry wire