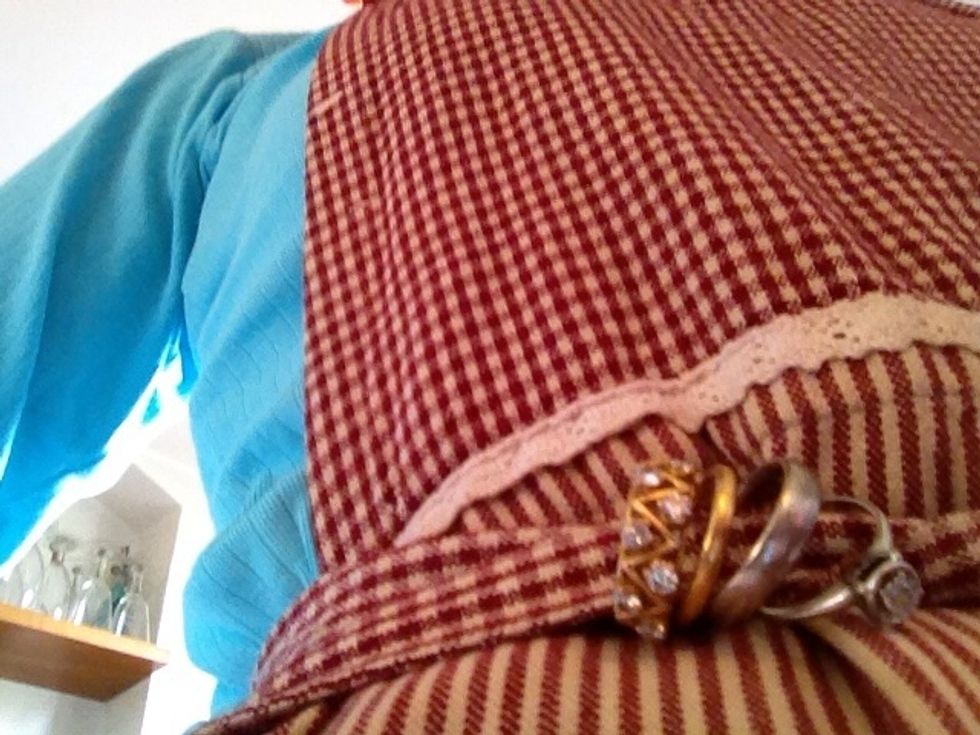 After loosing a ring in the garbage I now have my rings on my apron string.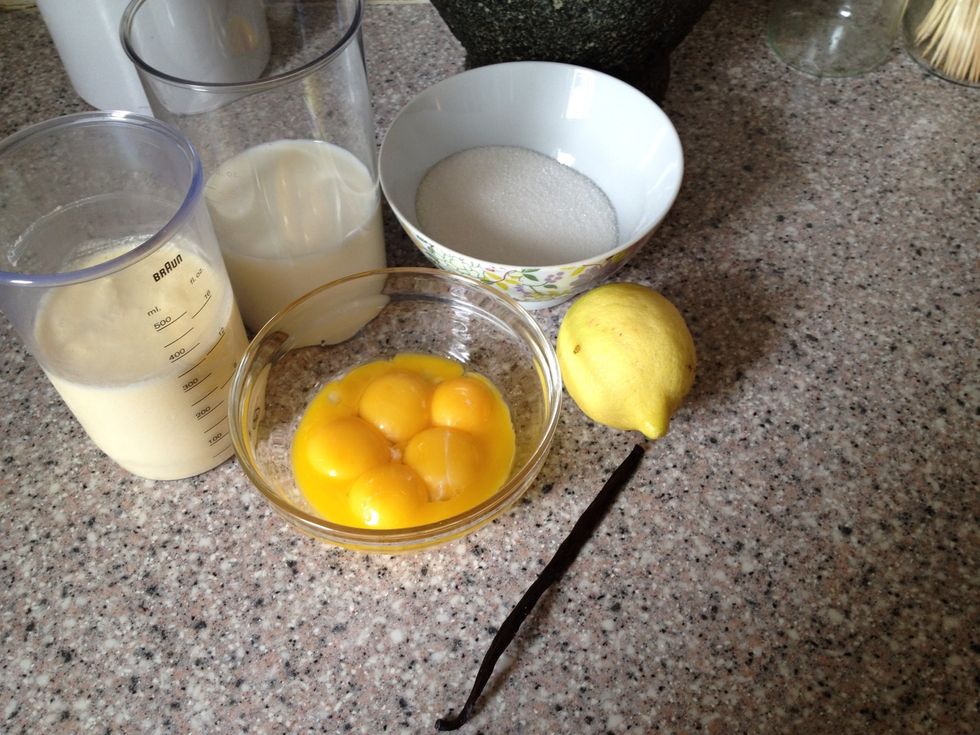 Try vanilla pods instead of extract the taste is so rich and wonderful.
You only need a slice of the lemon peel. Make sure you don't get any of the white bitter part on the peel.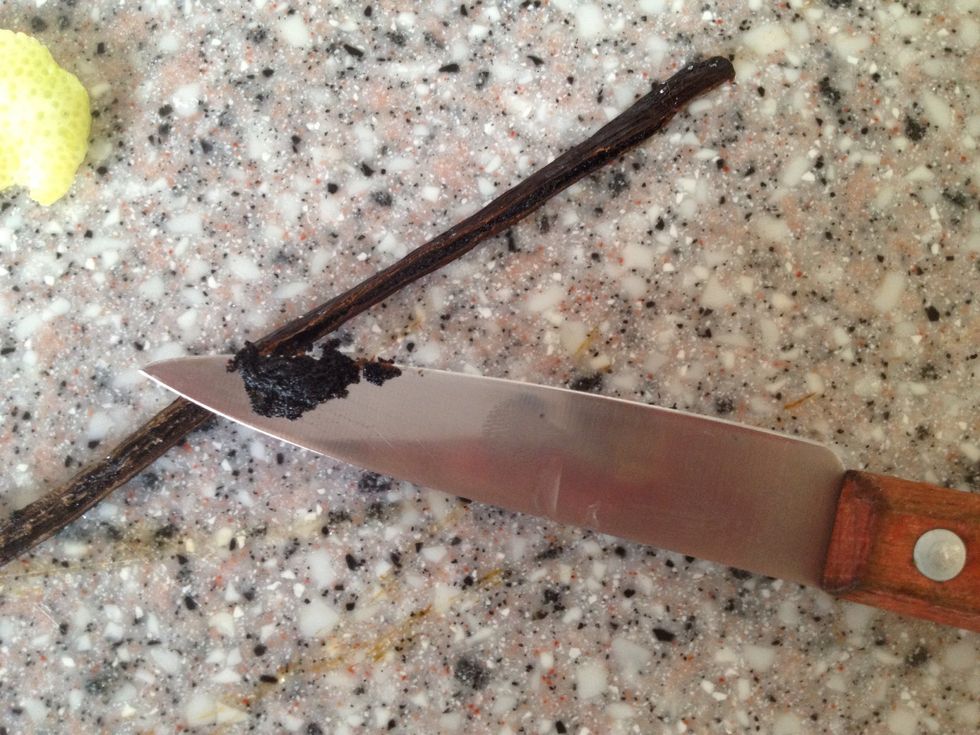 Split your vanilla pod and scrape out the seeds.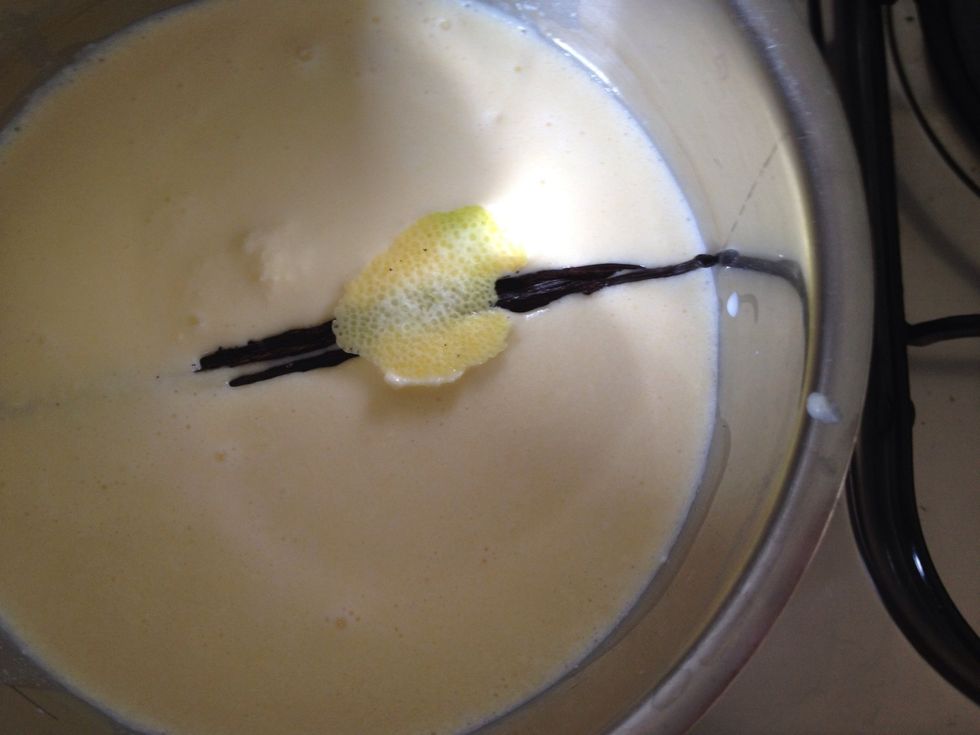 Combine milk and cream in a pot and add the vanilla pod and the lemon peel. Bring the mix to almost boiling point. A light bubbling round the rim and you are just below boiling point. Pot off the heat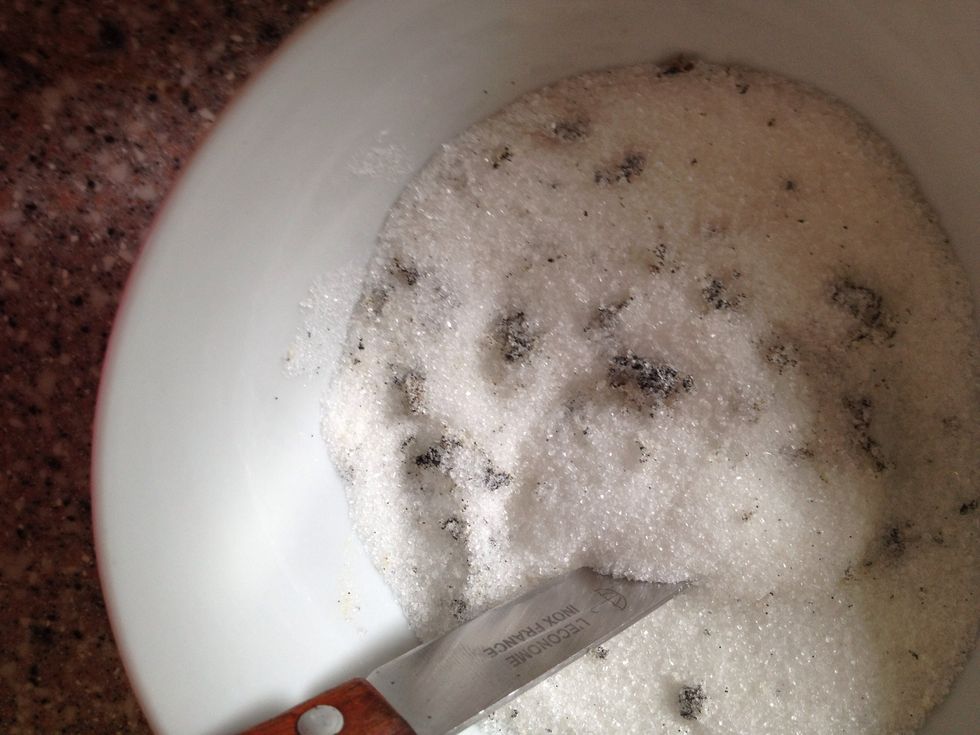 Mix the vanilla seeds into the sugar.
Whisk egg yolks and sugar and add 1/3 of the hot milk/cream while whisking.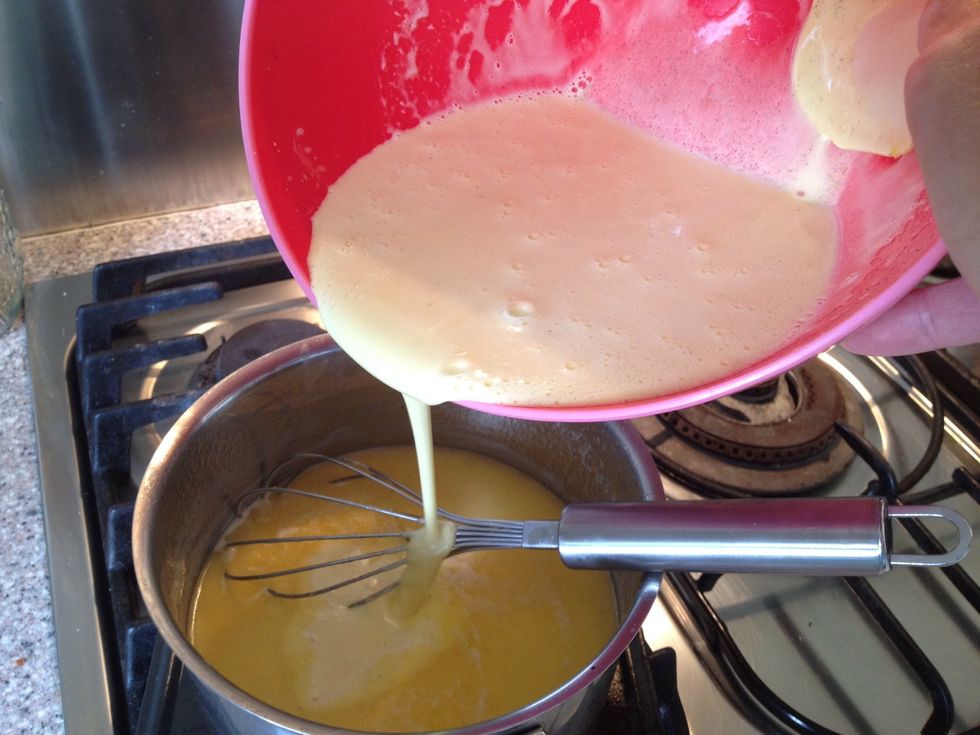 Place the milk/cream back on the heat and add the egg mix while whisking. Reduce heat to just under boiling point and cook for 10 minutes. Stir occasionally. Make sure it does not boil.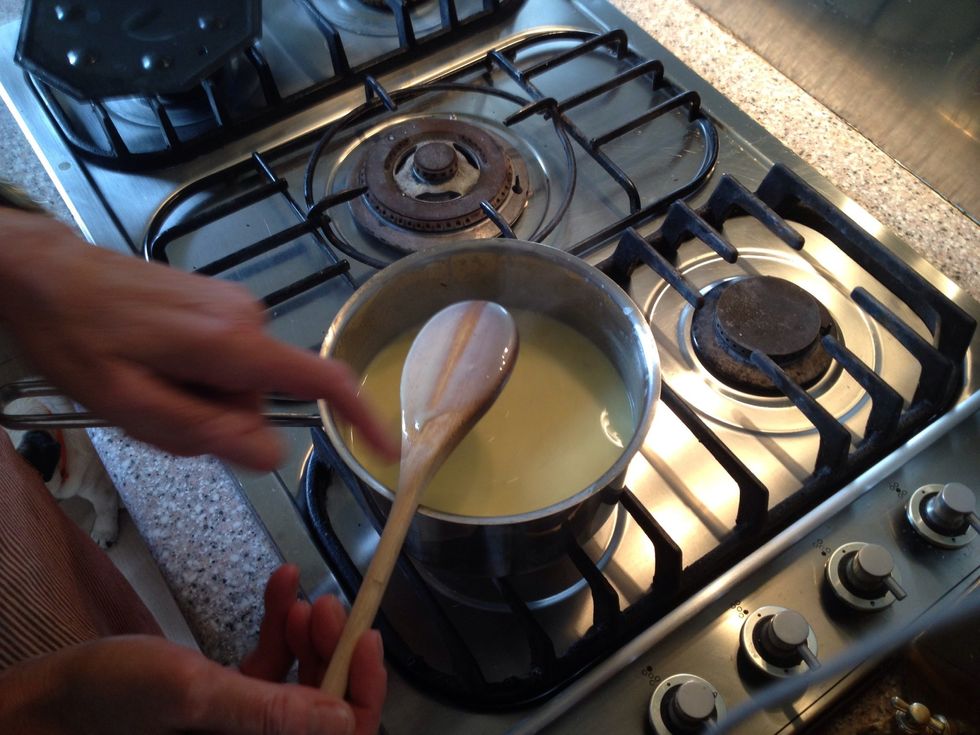 The spoon test. The cream is done when you can make a line on the back of a spoon without it running together. Cool the cream down quickly and leave in the fridge over night.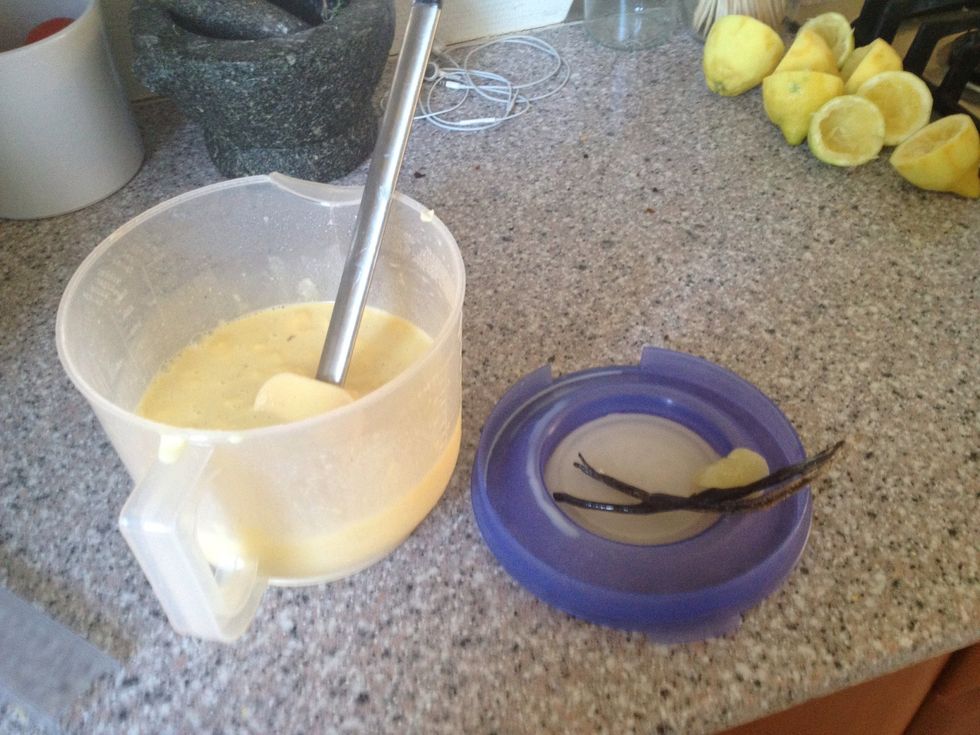 Next day remove the vanilla pod and the lemon peel.
One of the many benefits of having children is that you get a ice-cream maker for Christmas. If you didn't get one place the ice in your freezer and stir every 30 mins until frozen to prevent crystals
Fight off dogs and have your ice cream with what ever takes your fantasy. ( he knows he about to do some thing wrong)
1/2c Milk
1/2c Cream
1.0 Vanilla bean
1.0 Lemon
6.0 Egg yolks
5.3oz Sugar