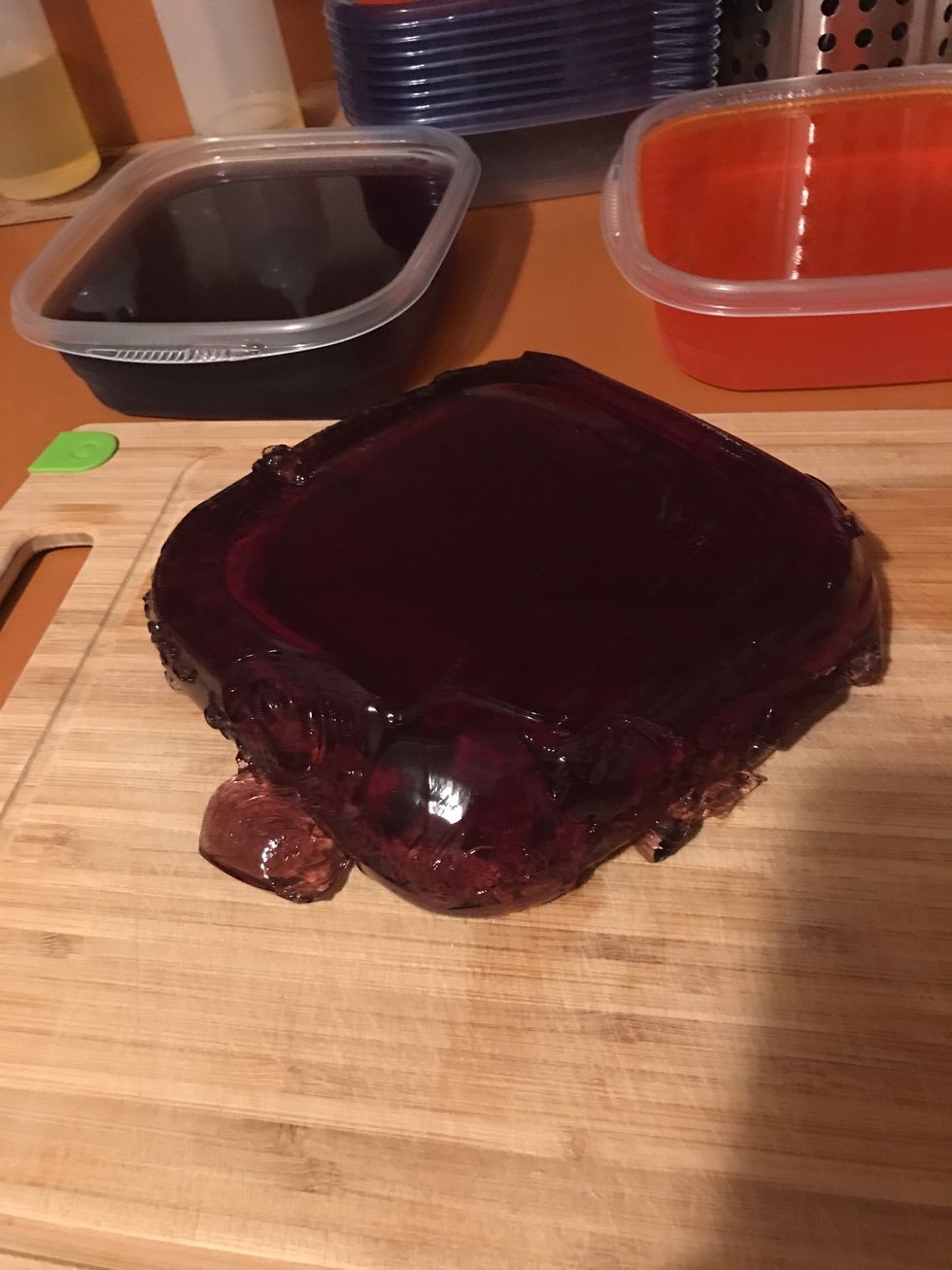 Make each Jell-o flavor separately following directions on box. Let set. Take out of the fridge and cut in to cubes (size is your choice)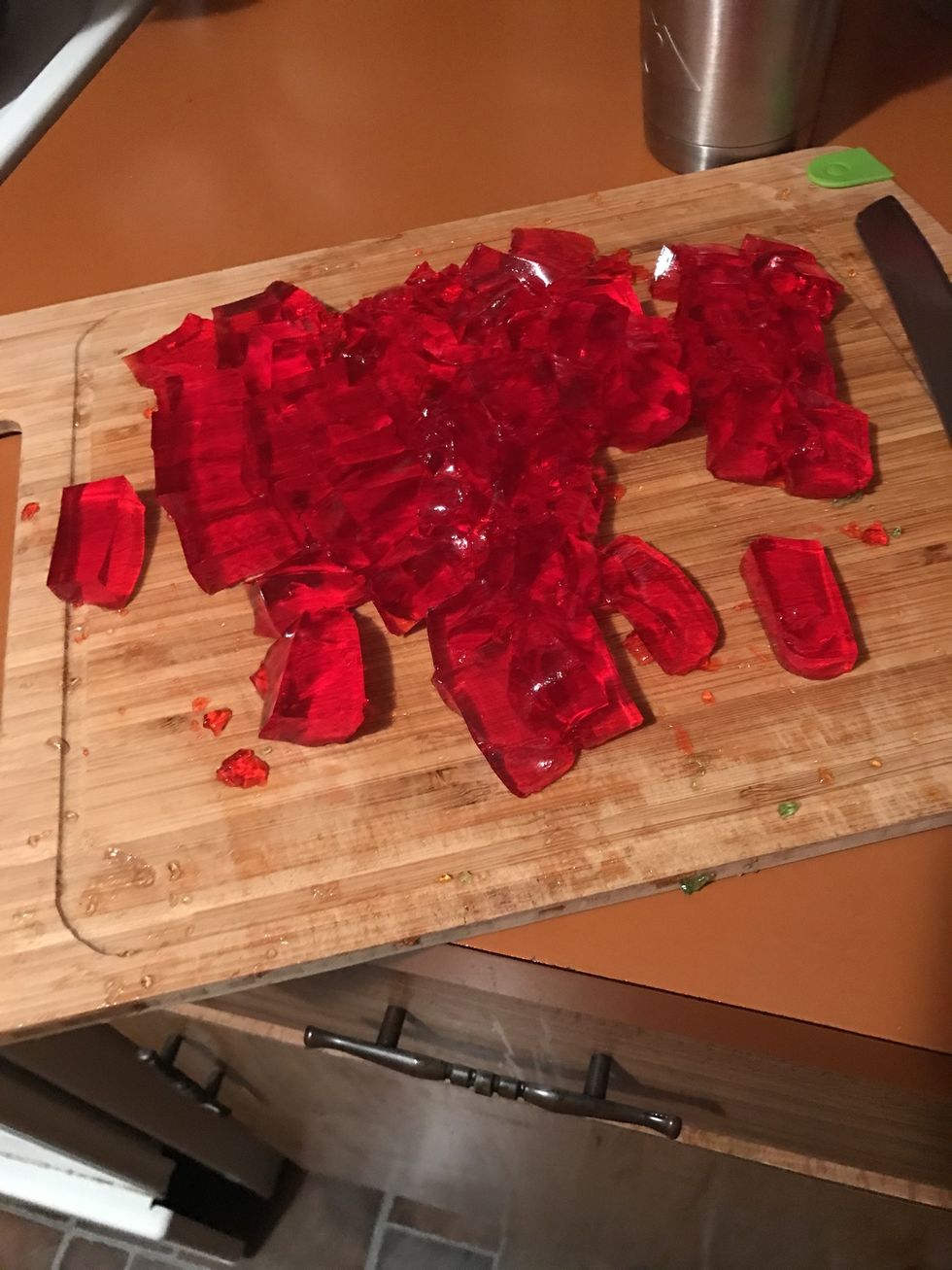 Once all Jello is cut into squares (easier to cut before taking out of the container)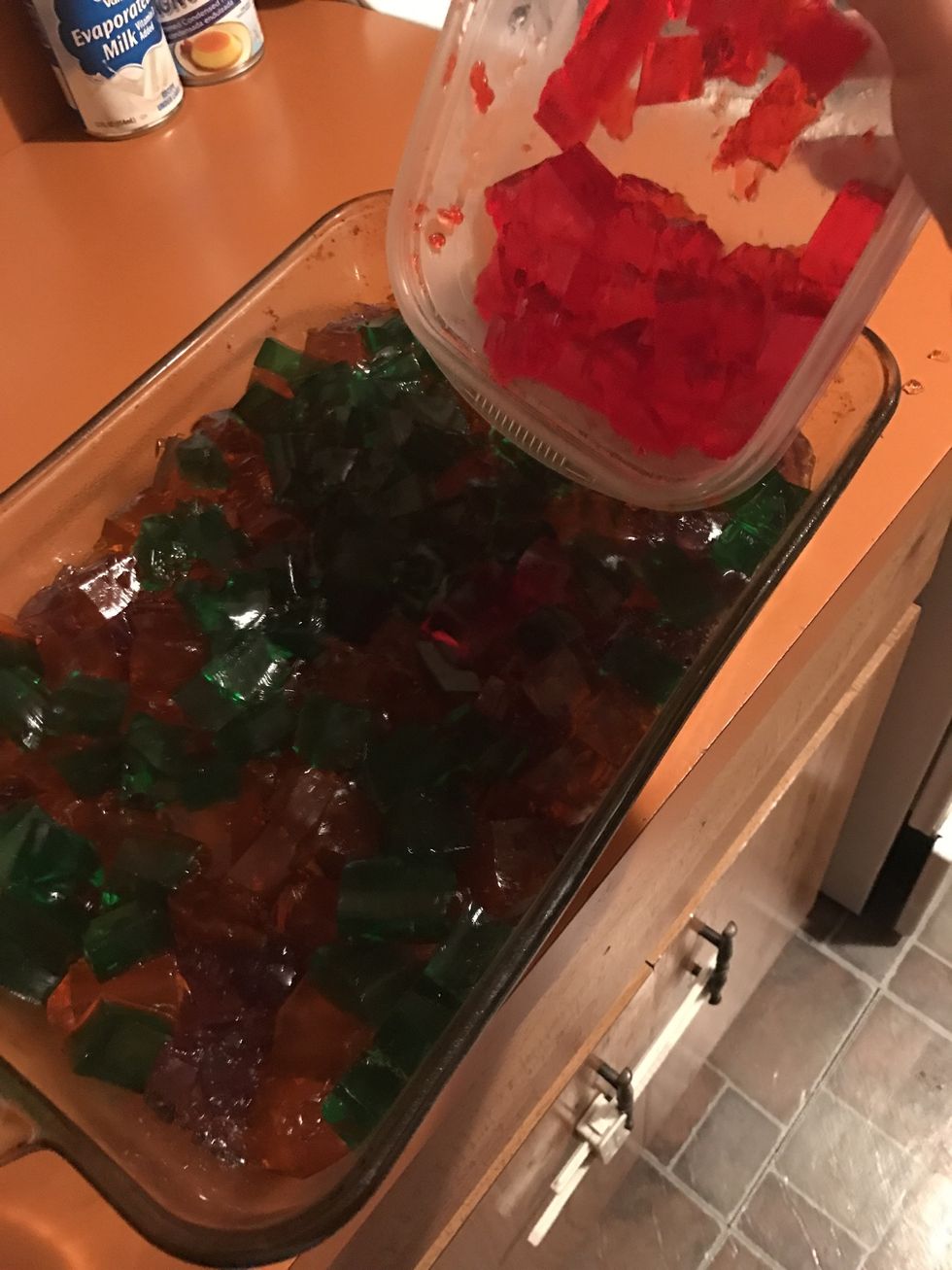 Before adding all the jello together in the mold you will be using make sure you spray it with pam so it won't stick.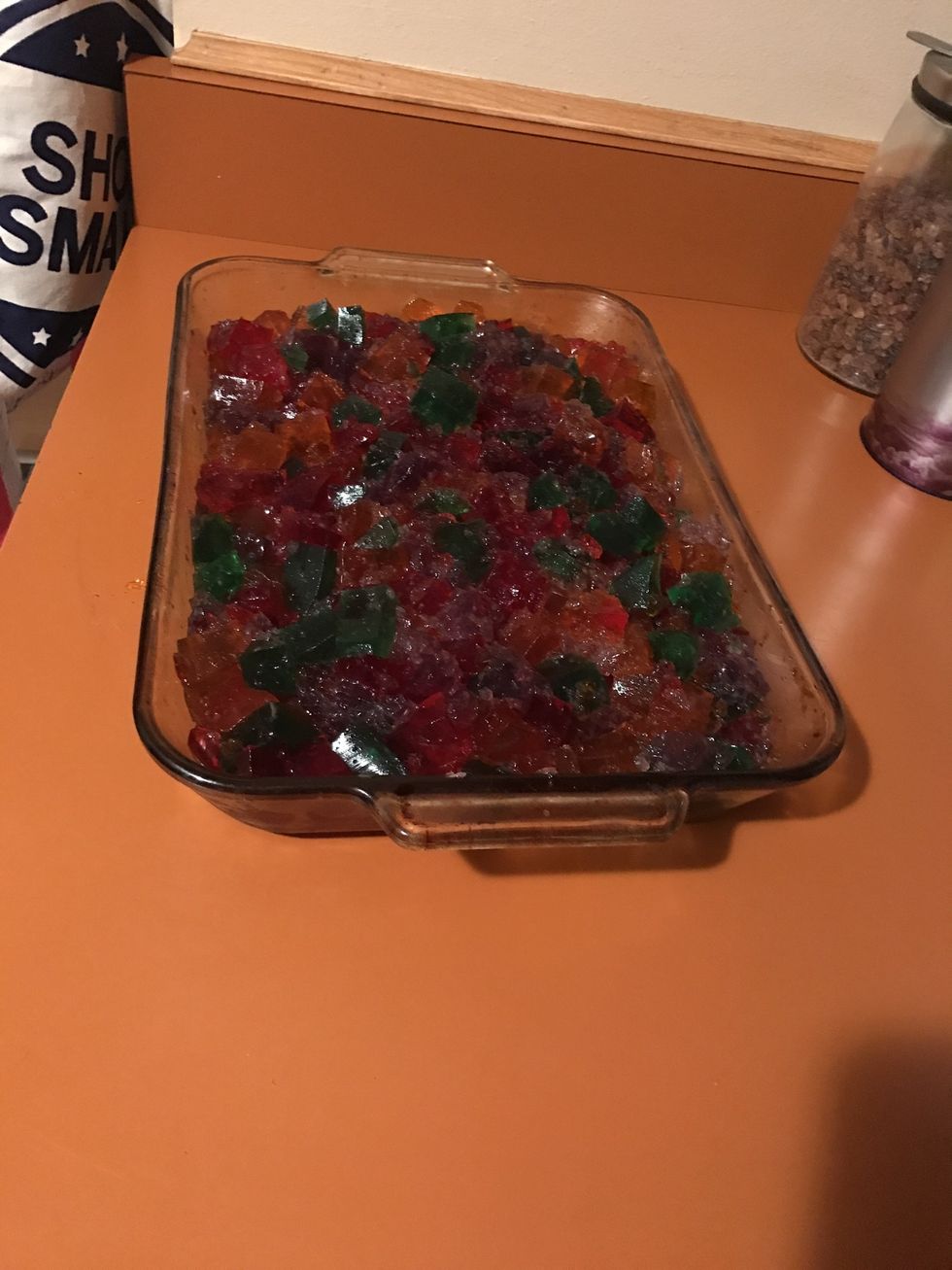 Mix colors well so you get that marble look.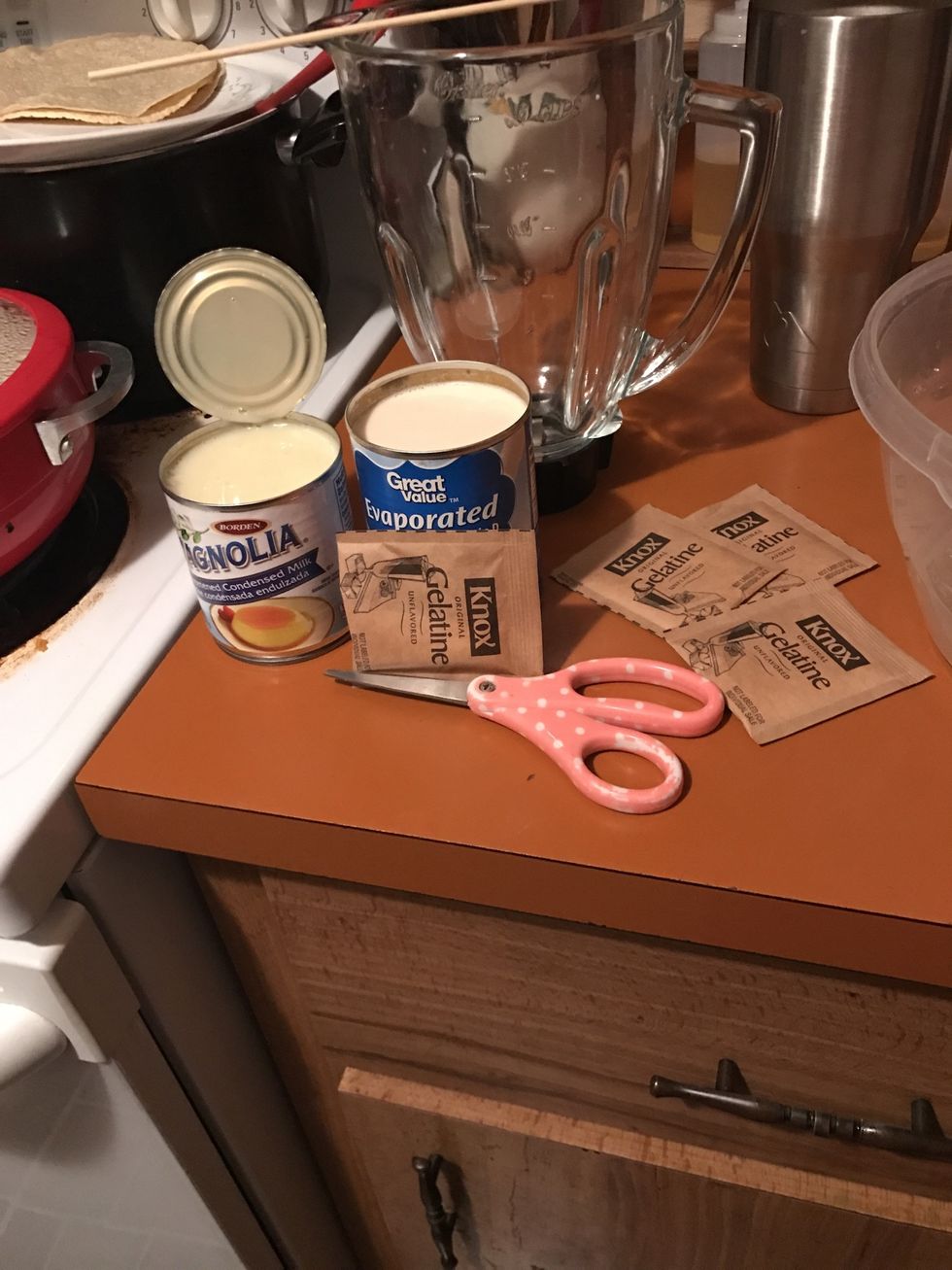 You'll need your blender, condensed milk, evaporated milk, a cup of boiling water and a cup of cold or tap water for this next step.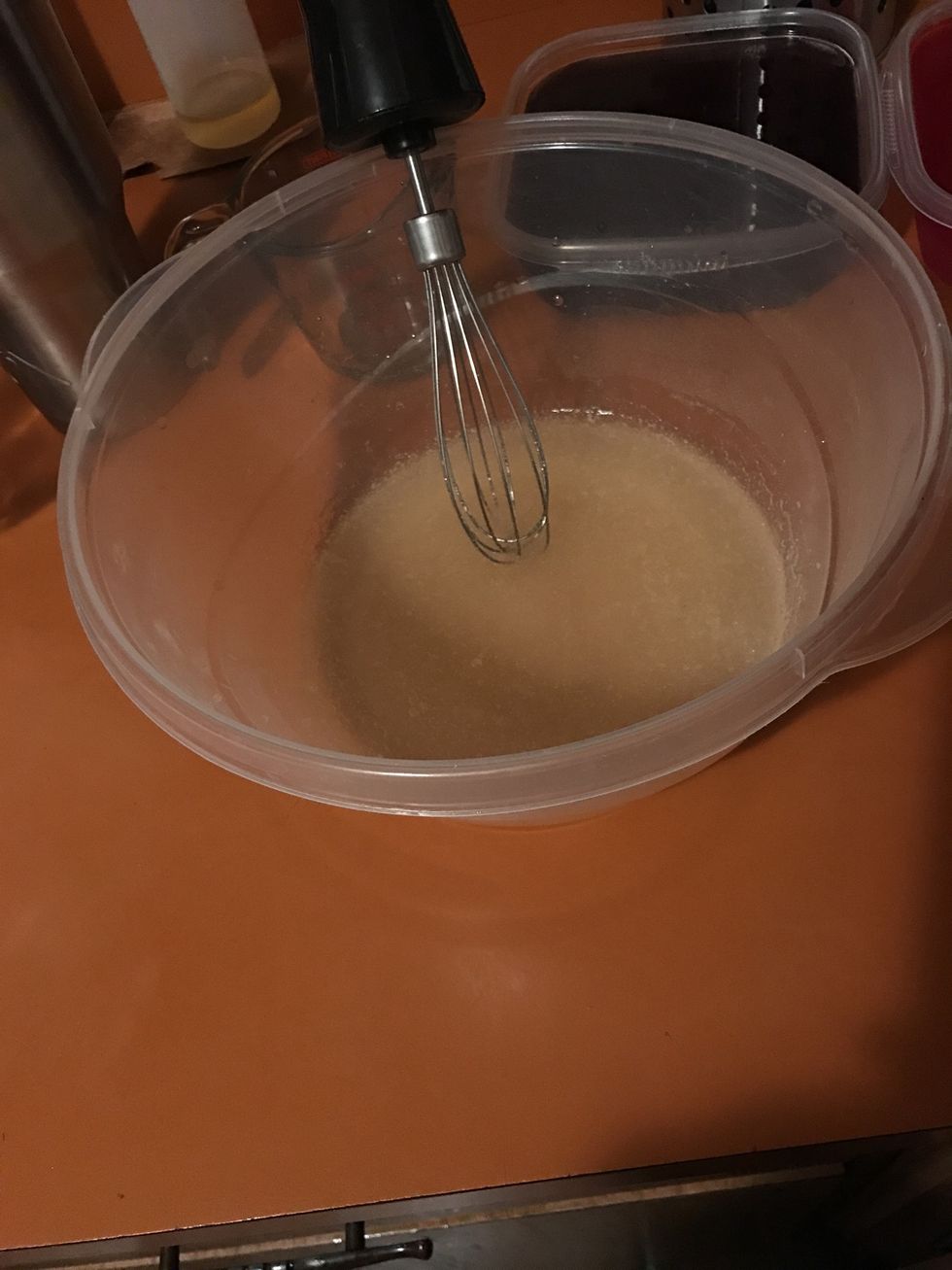 In a bowl add one cup of water and the unflavored gelatin. Make sure you whisk it well. Let set for about 5 mins until it gets hard.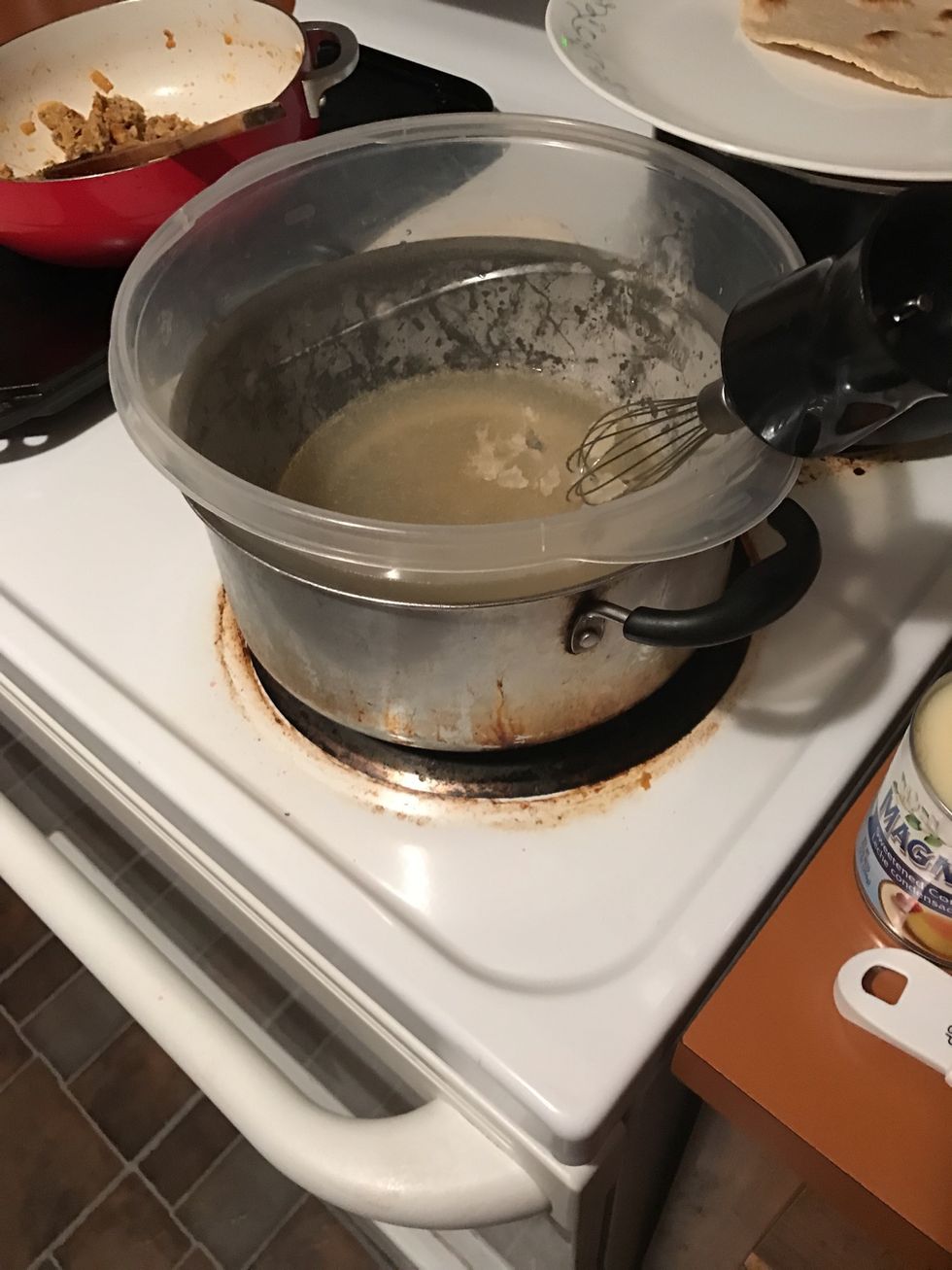 After the gelatin has become a solid (5 minutes later) bring the other cup of water to a boil and add the gelatin bowl to it ( double bowler style)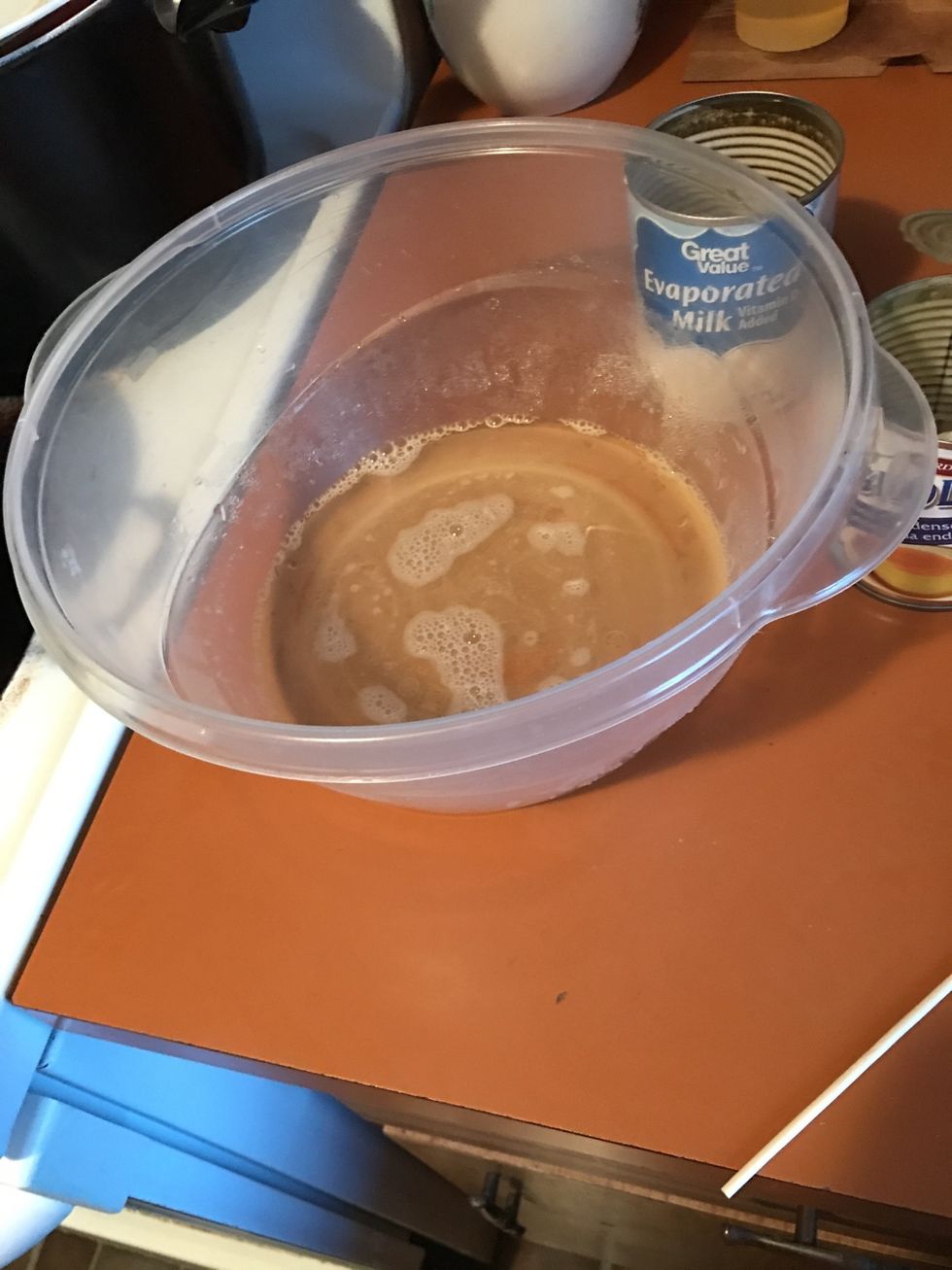 Allow the gelatin to become a liquid again and then set aside to cool down.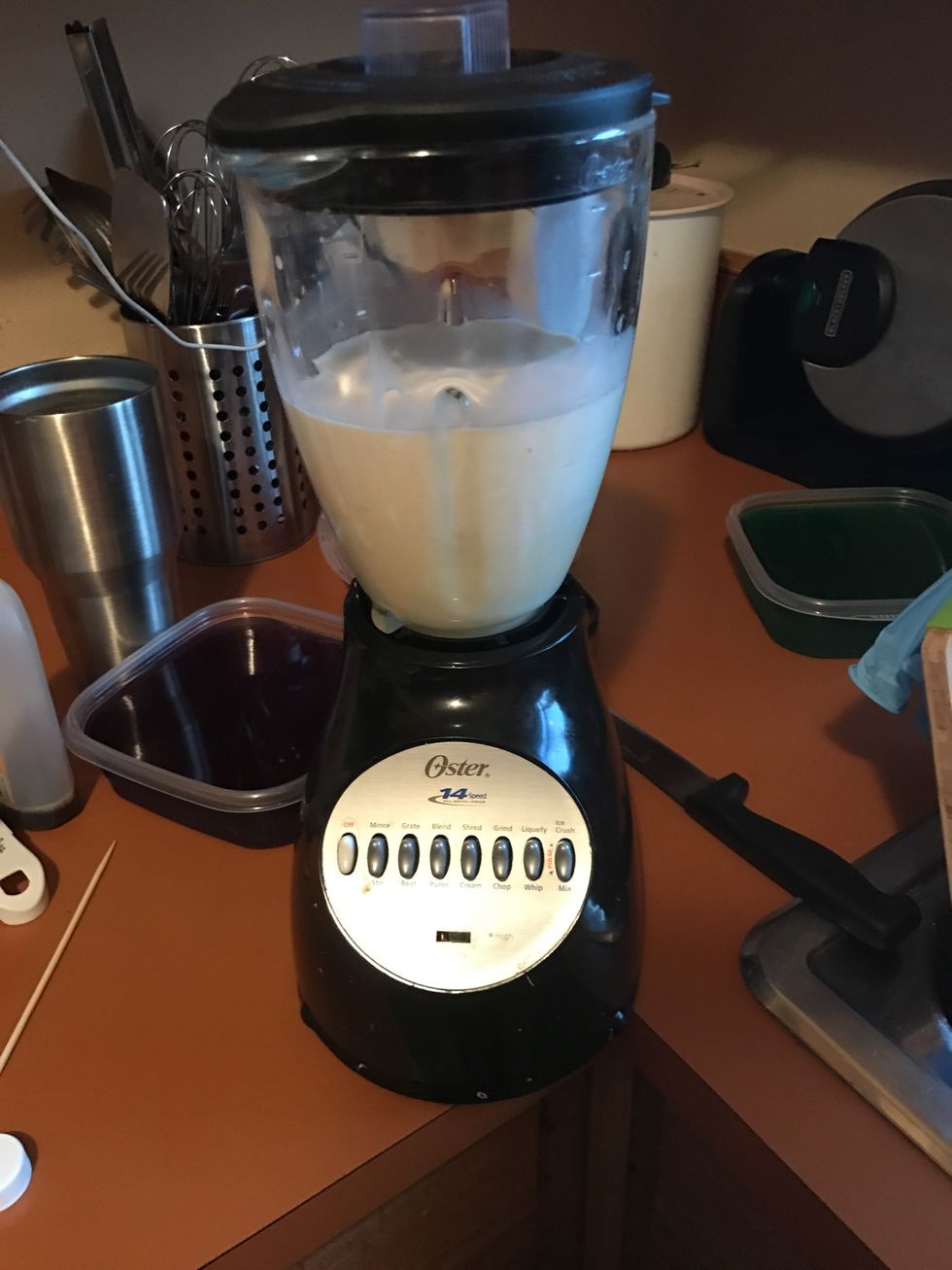 In the mean time, in your blender add the can of sweetened condensed milk and evaporated milk. *secret - add tsp of vanilla extract *tip add evaporated milk into condensed milk to make it easier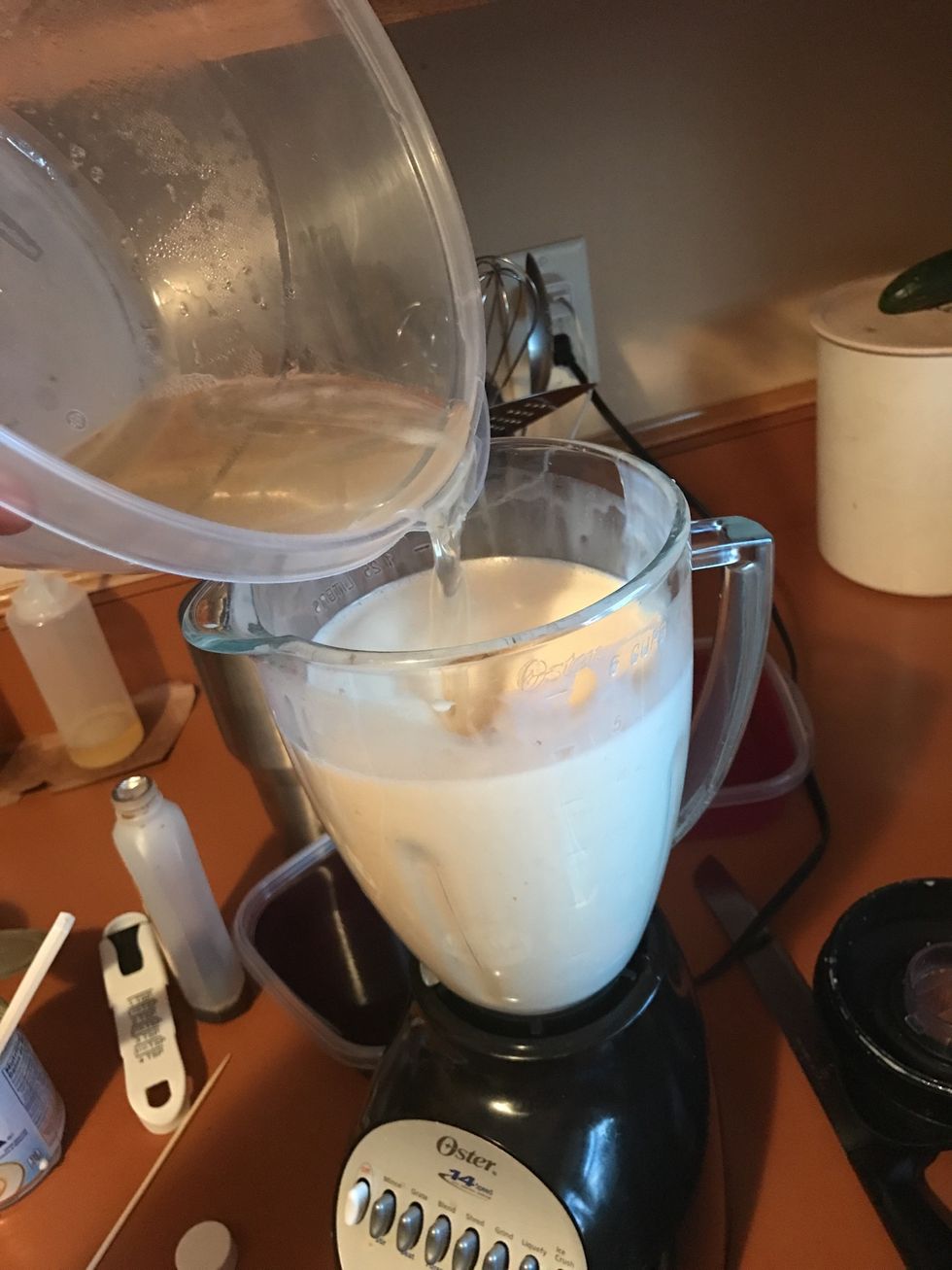 Blend and then add cooled gelatin little by little
Add blender mixture over the jello into the mold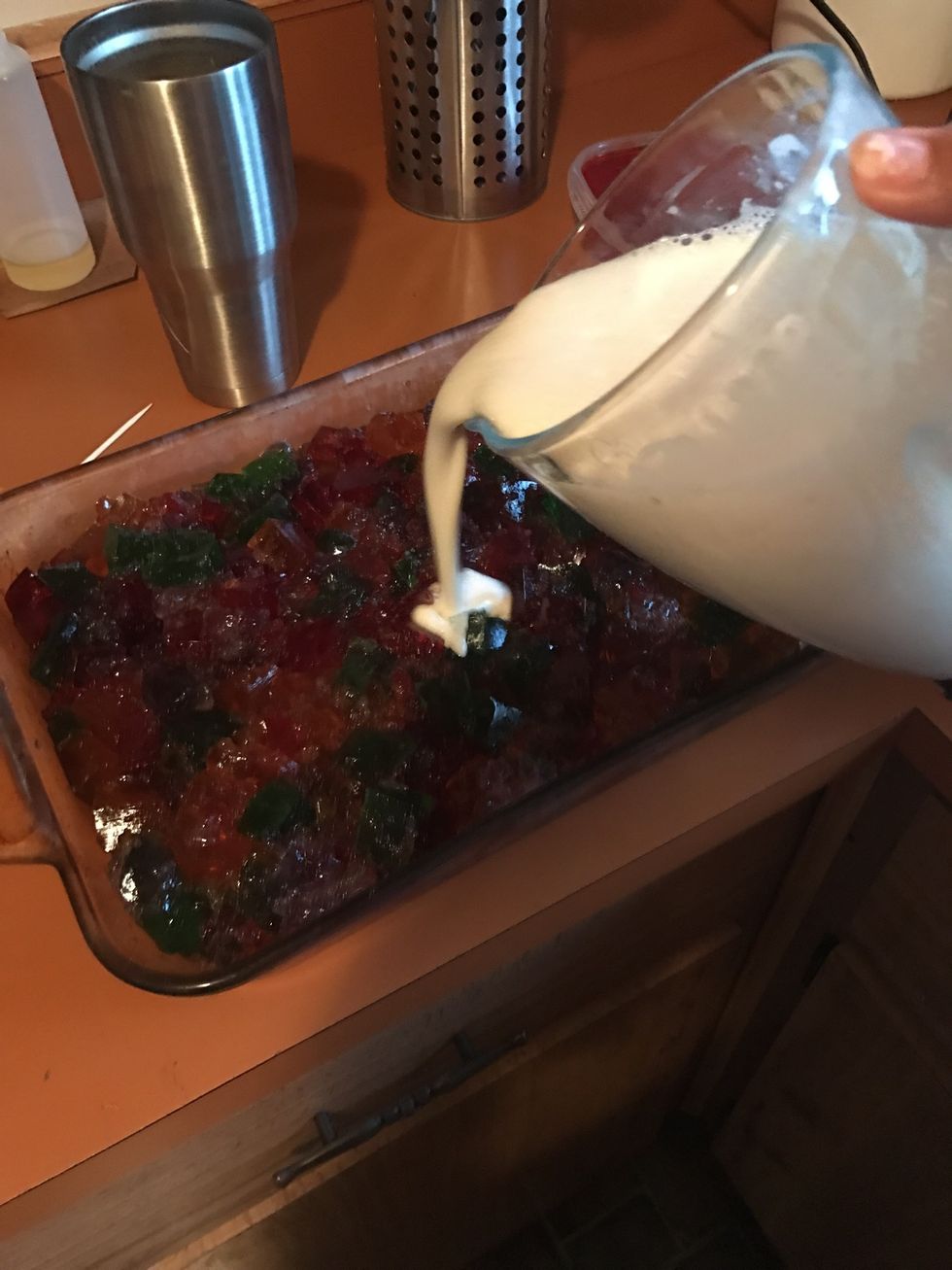 Pour slowly and all over
You can mix to make sure it's even or just leave it. Refrigerate for 6 hours up to over night. Enjoy
4.0 Different Jello flavors
28.0g Unflavored Gelatin (4 packs)
1.0 Jello mold or cake pan
Water for Jello (cold and boiling)
1.0 Evaporated milk
1.0 Sweetened condensed milk
Blender & whisk
Julia ? Camacho☕
Love to cook ~ I will try just about anything! I love to show and share all of my recipes that I know and learn. Enjoy! Send request, too!!