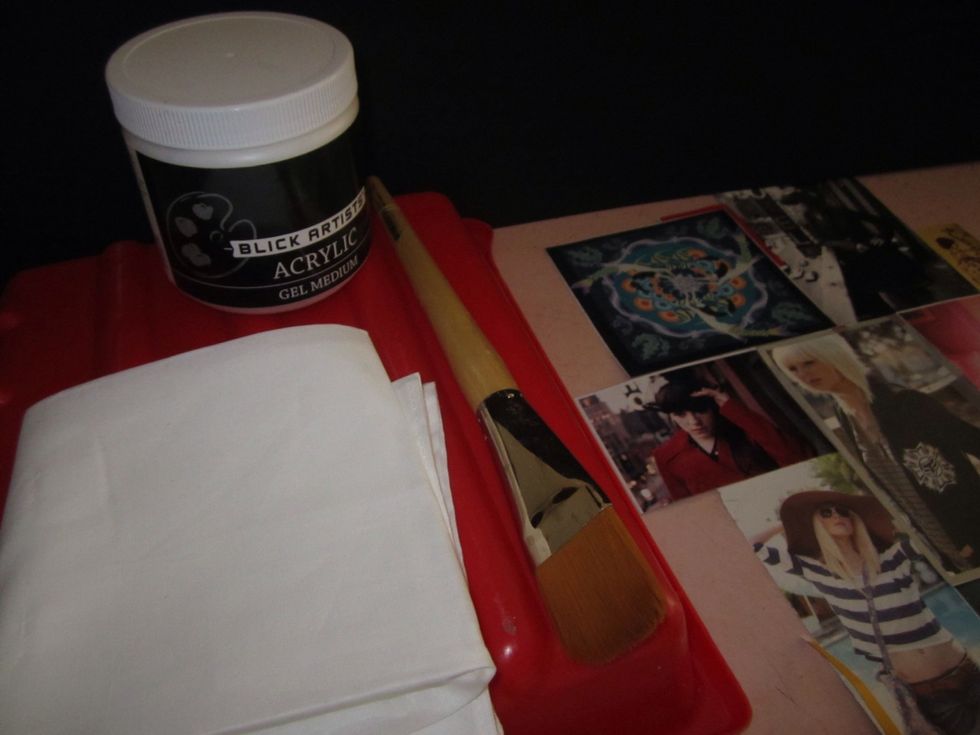 Supplies
Neatly Apply gel medium onto fabric. 2 to3 coats are ideal.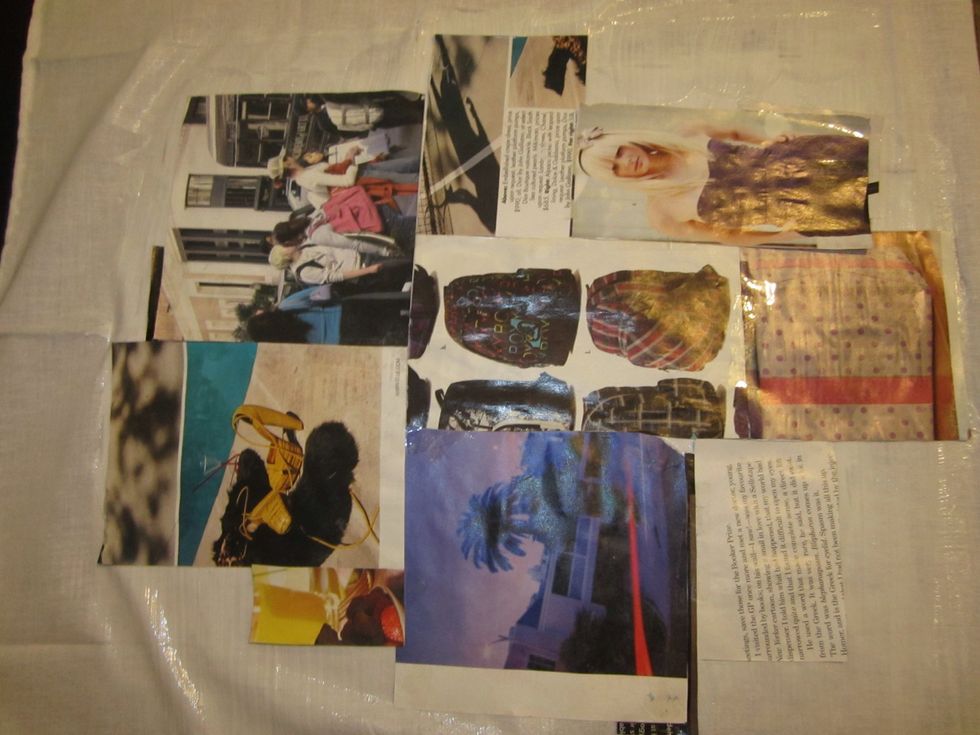 Place your magazine cuts over the medium as you wish to display them.
Evenly Apply pressure to the back of your images with your brayer.
Allow medium to dry for about 4 hours, this will insure that your image says in place when you begin to remove the backing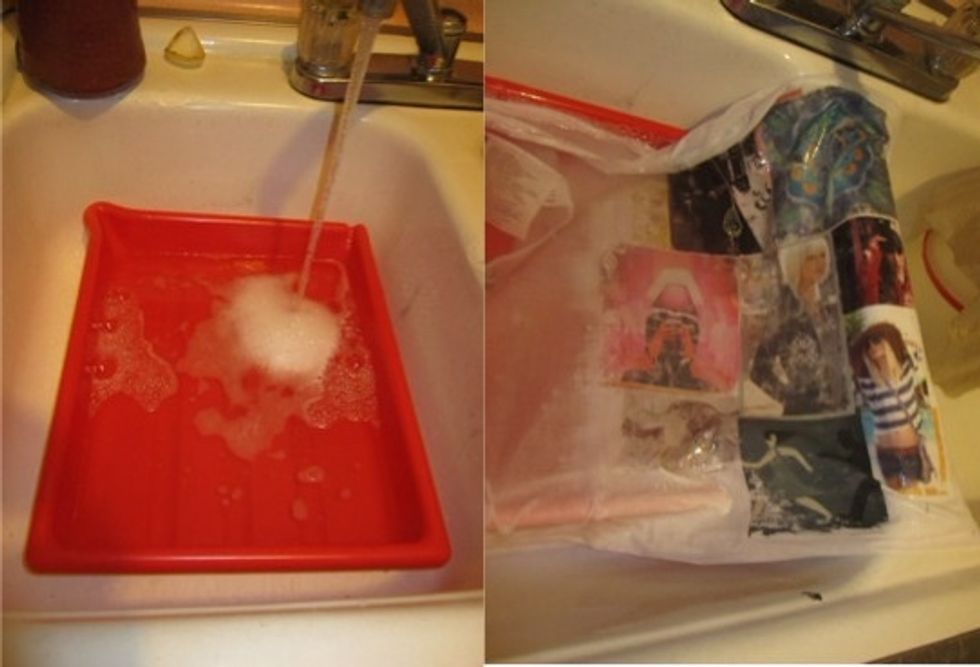 4 hours later......... Now that the medium is nice and dry, you can begin to remove the backing by submerge your fabric into the water and rubbing off the backing with your fingertips.
Be gentle you don't want your hard work to go to waste.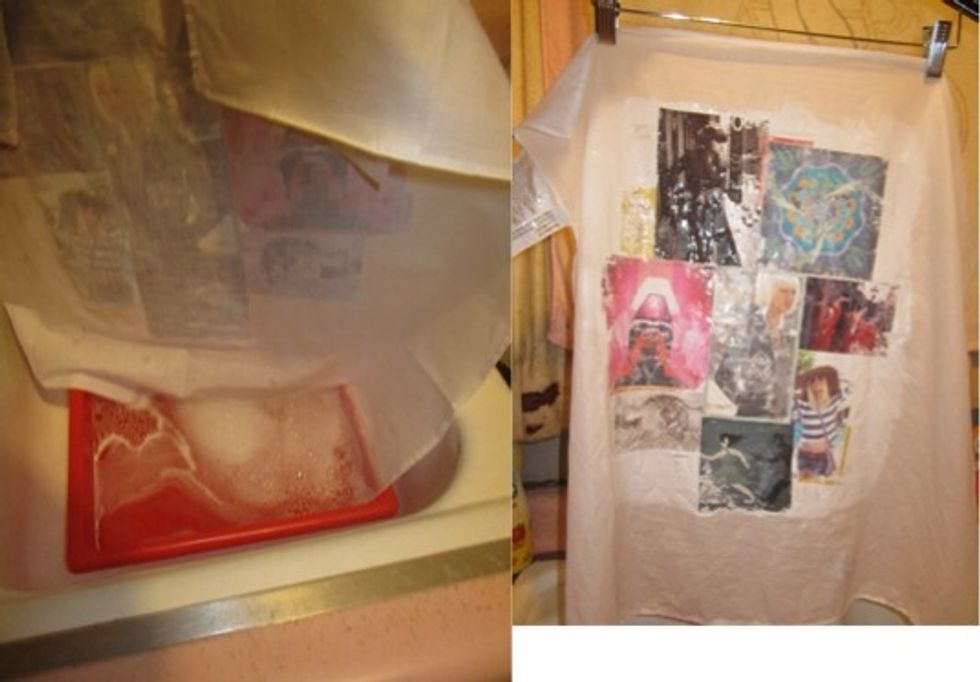 Now that all the backing if gone , you are left with your image on the fabric.
Acrylic gel medium
Paintbrush
Fabric
Magazine cut Outs
Soapy water
Brayer