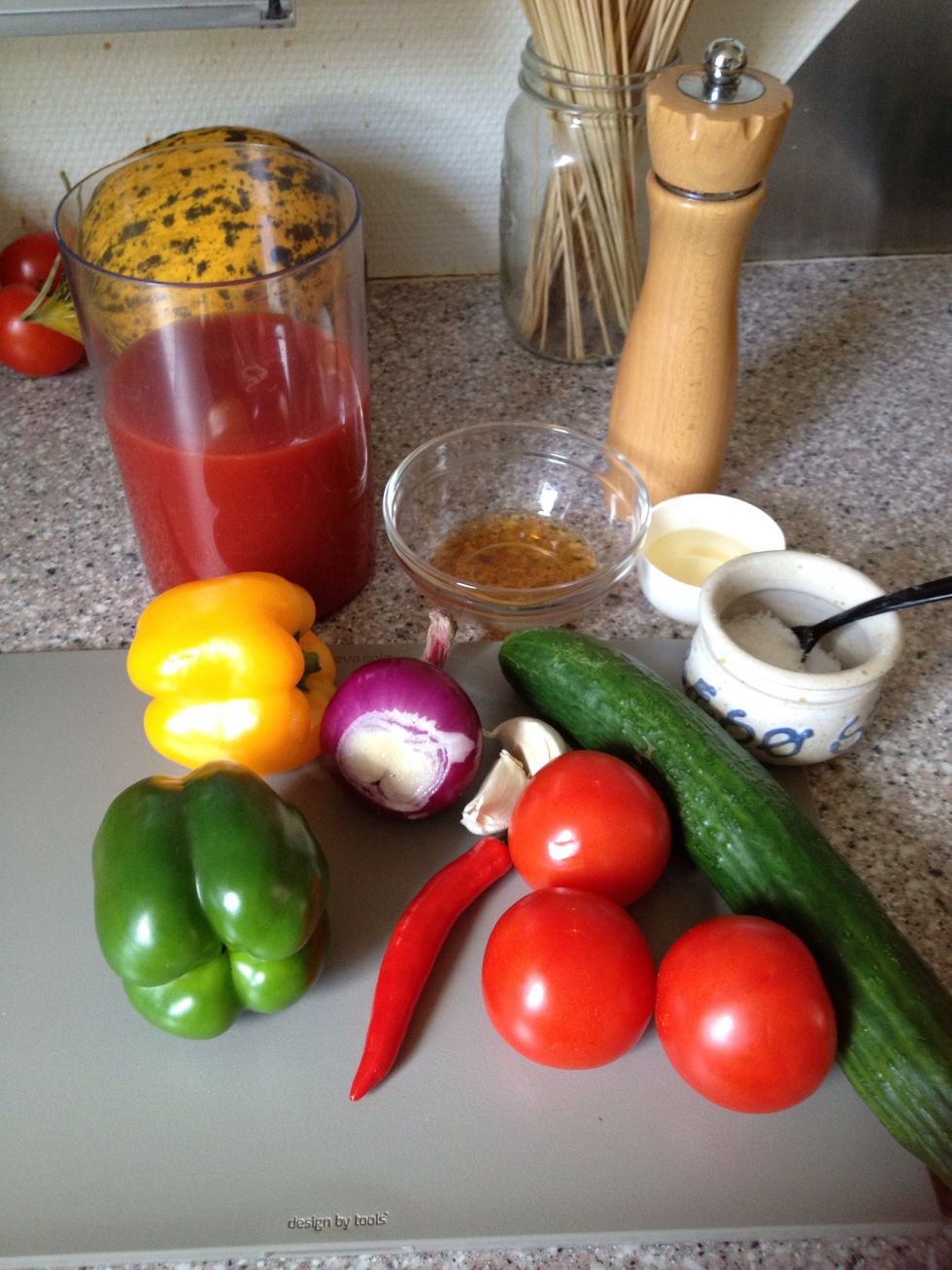 This will serve 6-8 as a main course.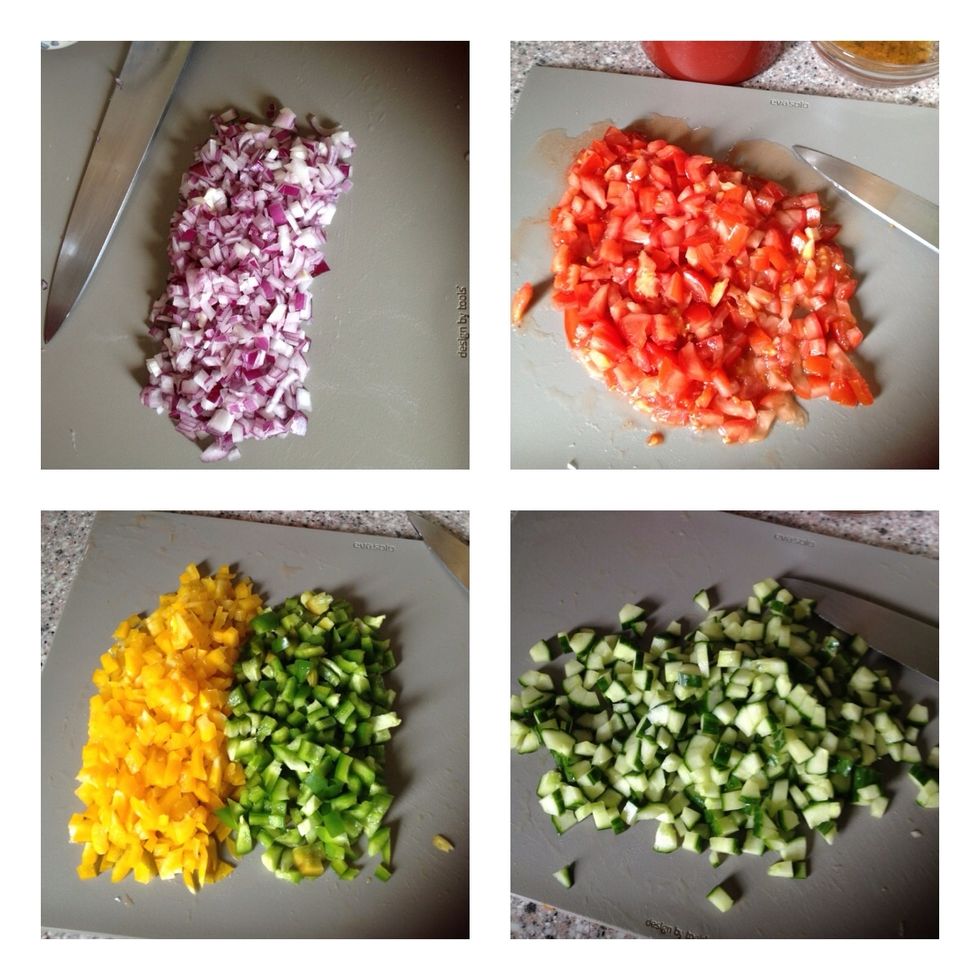 Mins the garlic and chop onions, tomatoes, peppers and cucumber into similar size cubes. Add finely chopped chilli if you want a bit of heat in your gazpacho.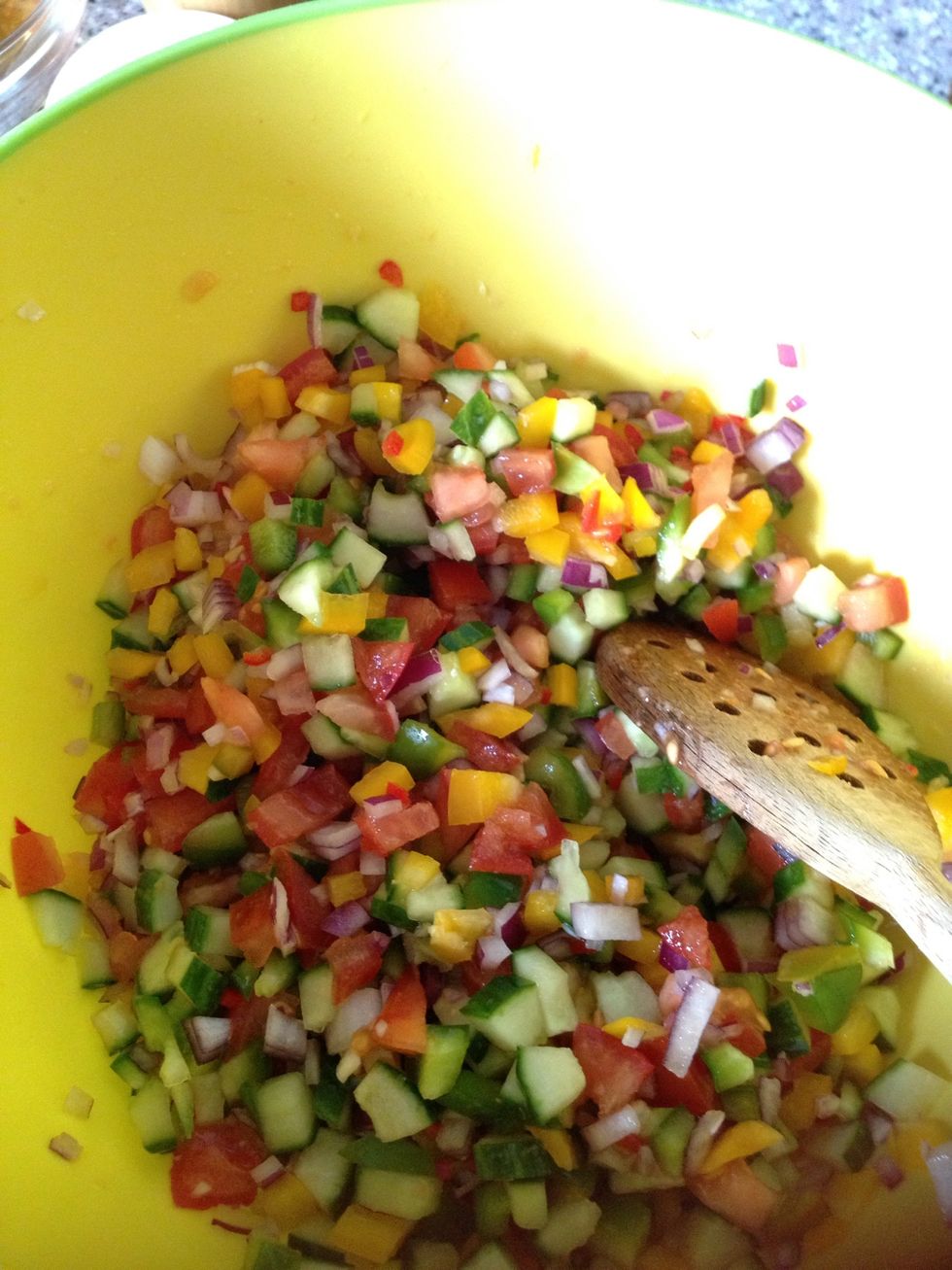 Blend veggies and garlic in a large bowl ,that can go in the fridge.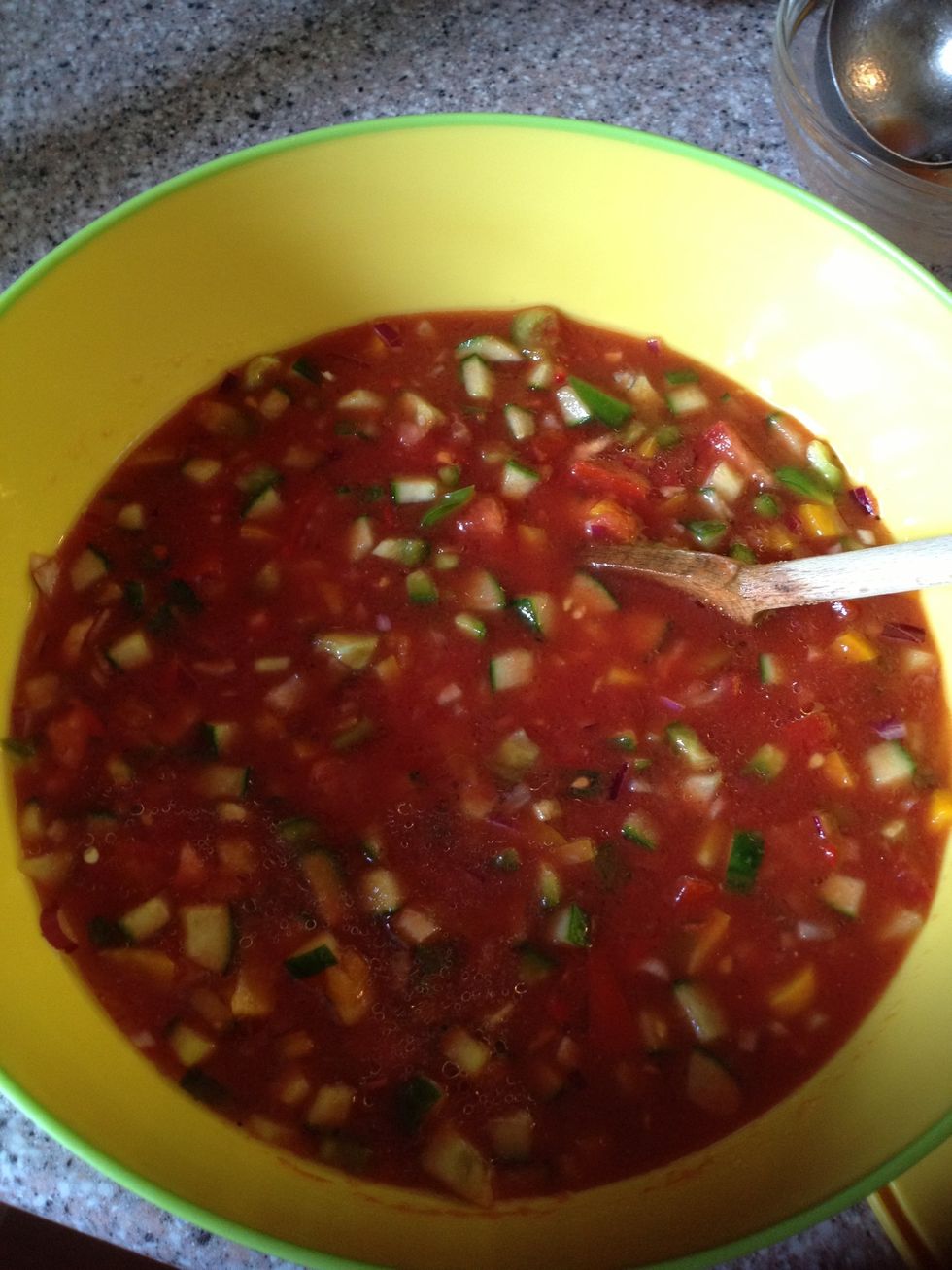 Stir in tomato juice, olive oil and white wine vinegar. Taste if it needs a bit more vinegar to balance the taste. Add salt,pepper and sugar to taste. Place in the fridge for 2-3 hours before serving
Drizzle a bit of olive oil on the soup and serve with warm homemade croutons.
1.0 Red onion
3.0 Tomatoes
1.0 Cucumber
1.0 Green pepper
1.0 Red pepper
2.0 Garlic clove
1.0qt Tomato juice
1/4c Olive oil
1/4c White wine vinegar
1.0 Chile peppers
Salt and pepper to taste
1/2tsp Sugar