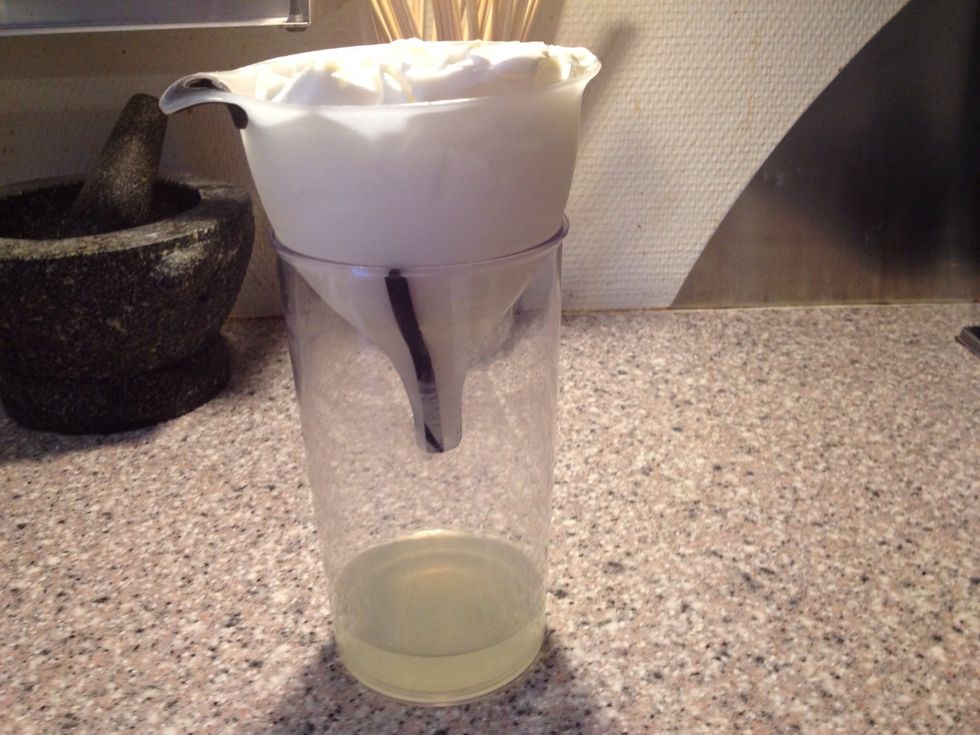 I used a 10% greek yoghurt, it is relative thick so I only had to drain it for 3-4 hours. If you are using a les fat yoghurt you may have to drain over night in the fridge.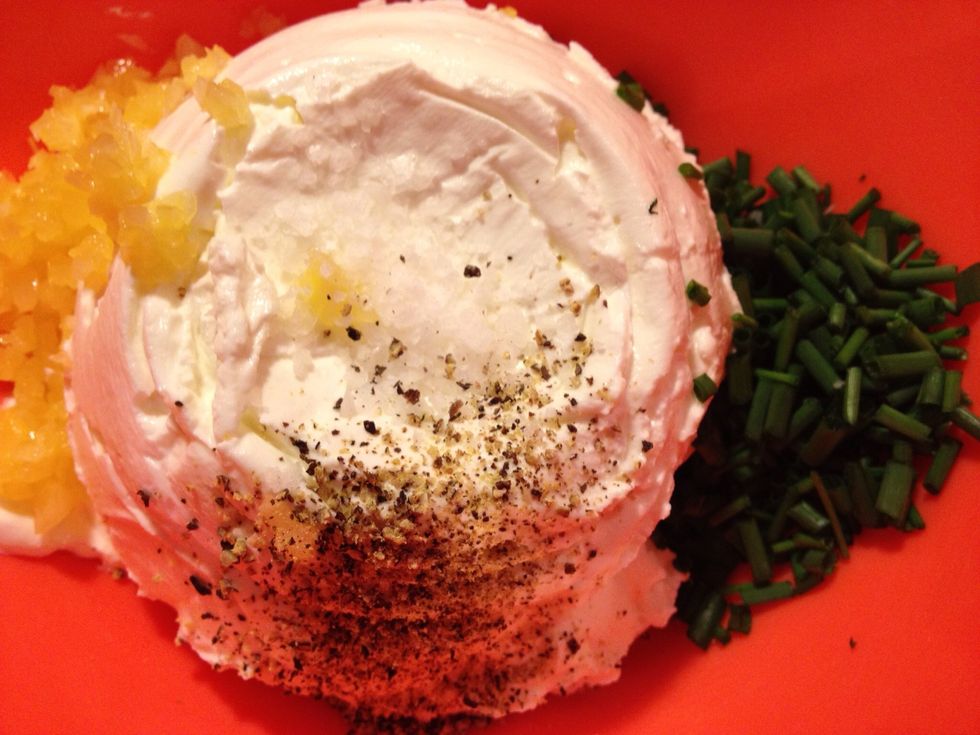 For this you want your yoghurt to have the same consistency as fresh cream cheese Add ingredients and mix. You can add other ingredients: chilli, red onions, lemon and thyme, chocolate and so on.
Use as spread on a piece of your home baked bread or as a dip. Don't throw out the liquid you drained off the yoghurt use it when you bake.
1/2c Drained 10 % yogurt
3.0 Cloves of garlic
1.0 Small bunch of chives
Salt and pepper