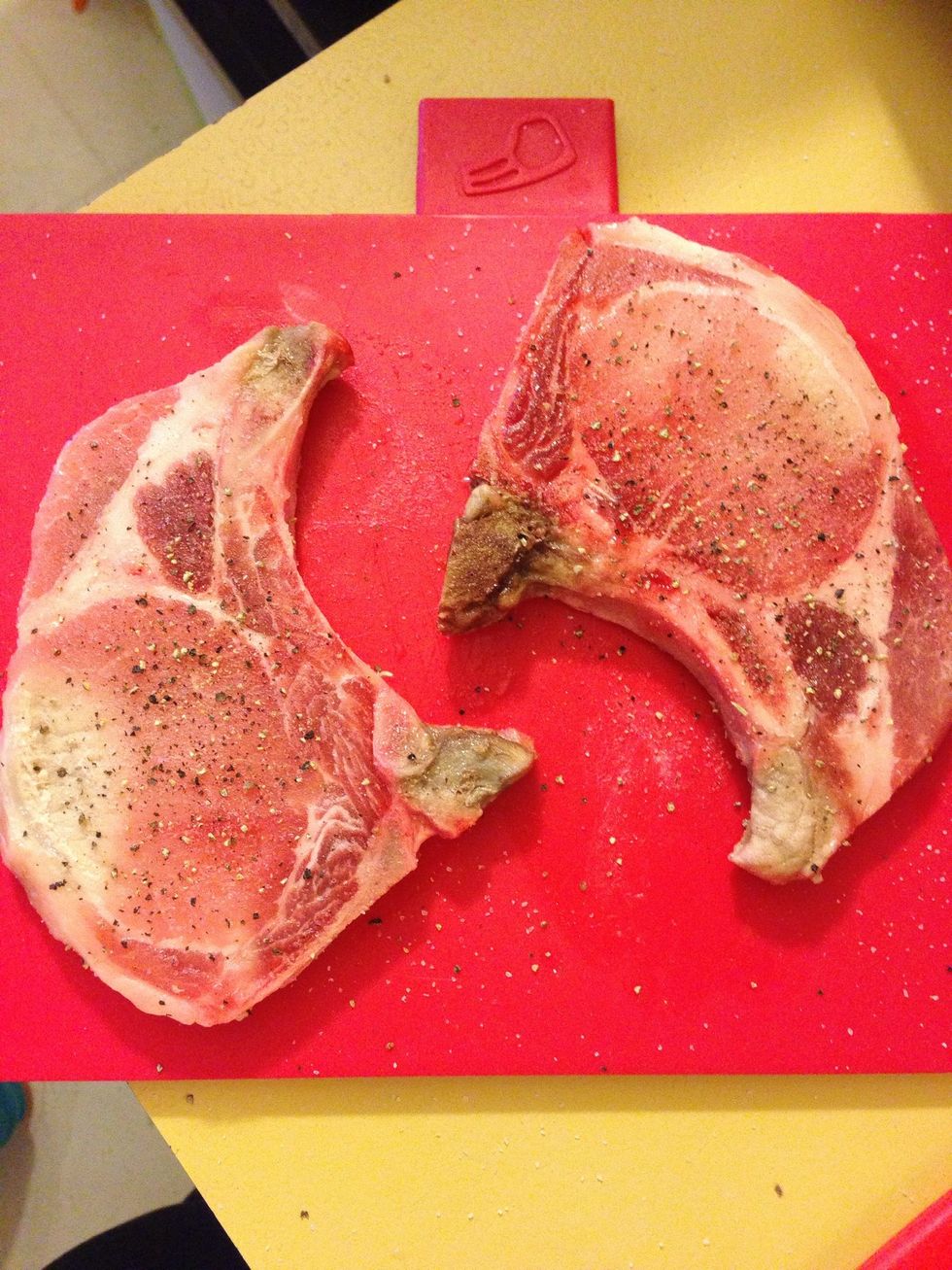 Set your pork chops on the cutting board and rub on each side salt and pepper- about 1/4 teaspoon of each, more or less.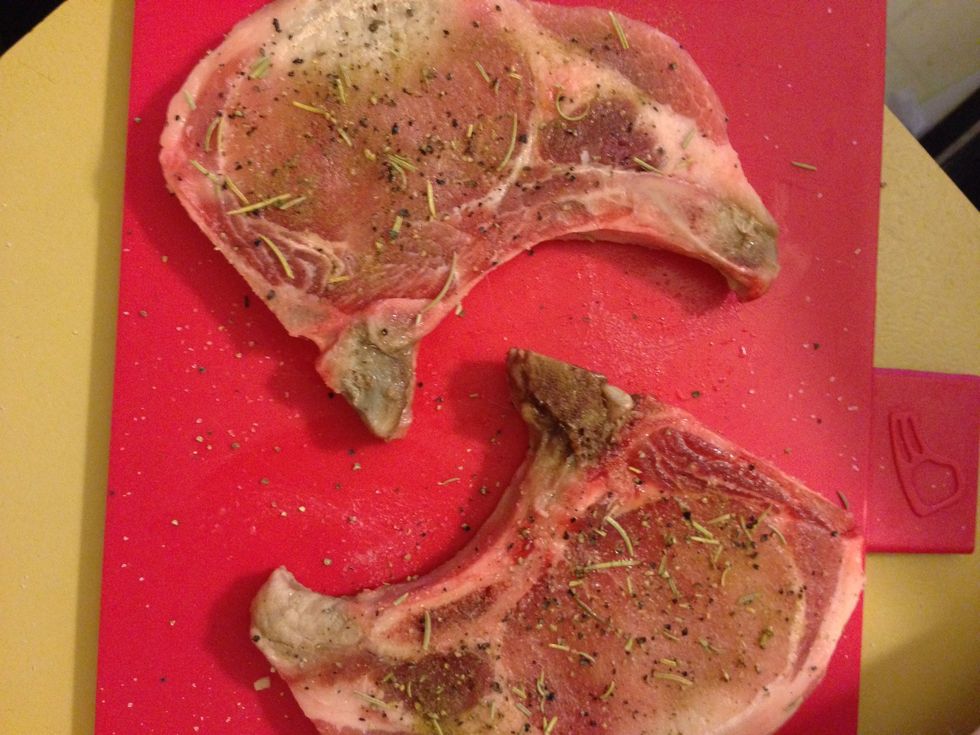 Take a pinch of the rosemary and break it up with your fingers as you sprinkle it on the chop. Do the same with thyme and rub it in on both sides.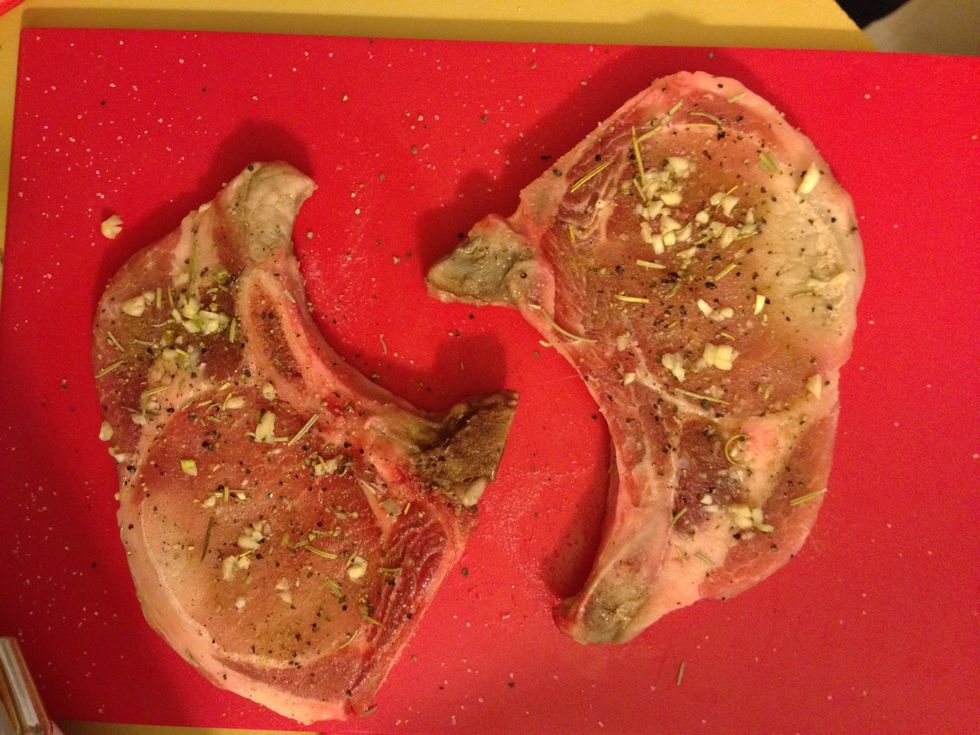 Now take your garlic and rub into the chops too. If you're going to make more chops just chop up some more garlic (about 3 small cloves per 2 chops).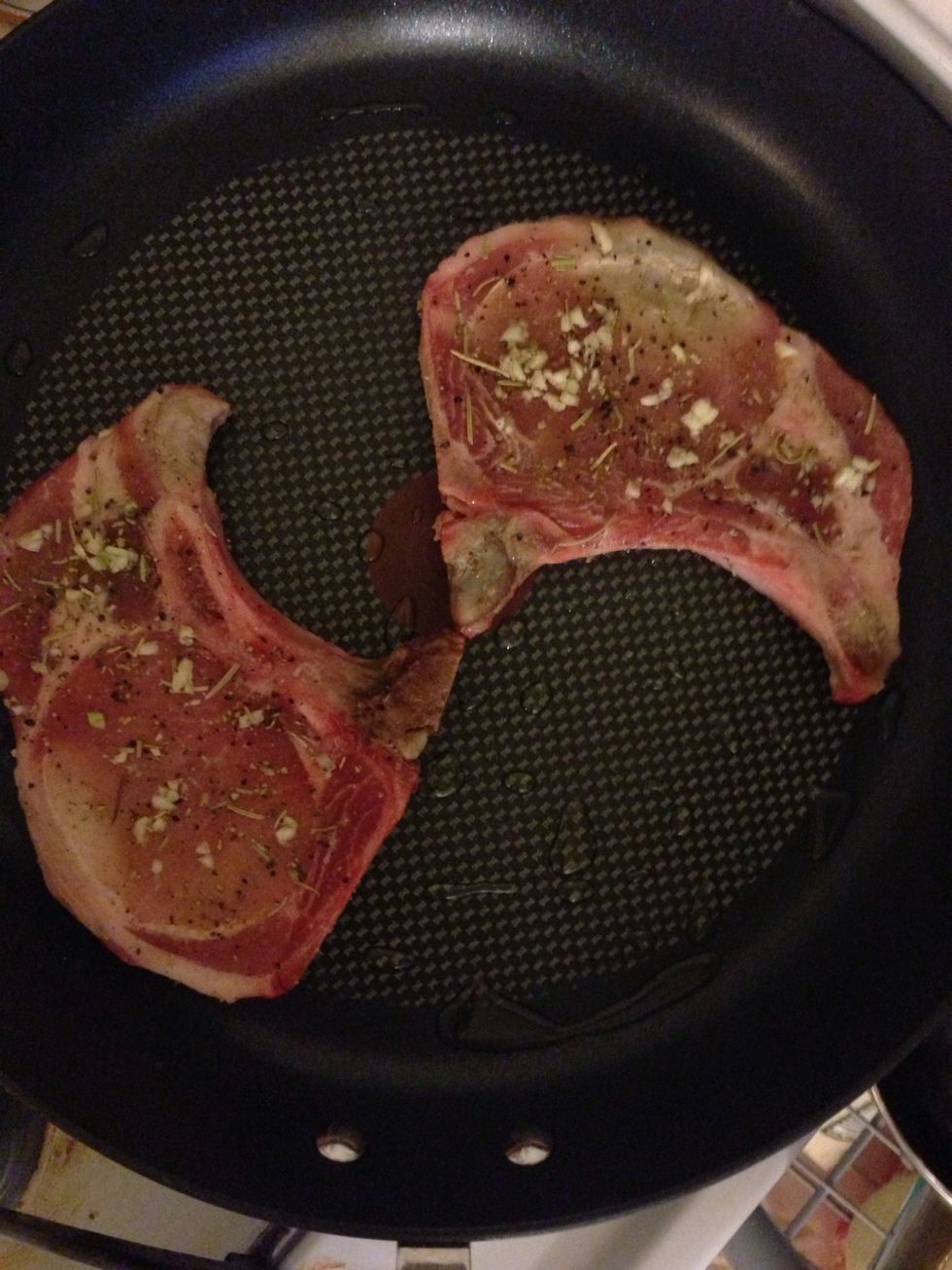 I usually don't use oil but I did today. 1 teaspoon is enough. Let the oil heat up and place your chops on the pan. Cook for about 7 minutes on each side, turning a few times in between.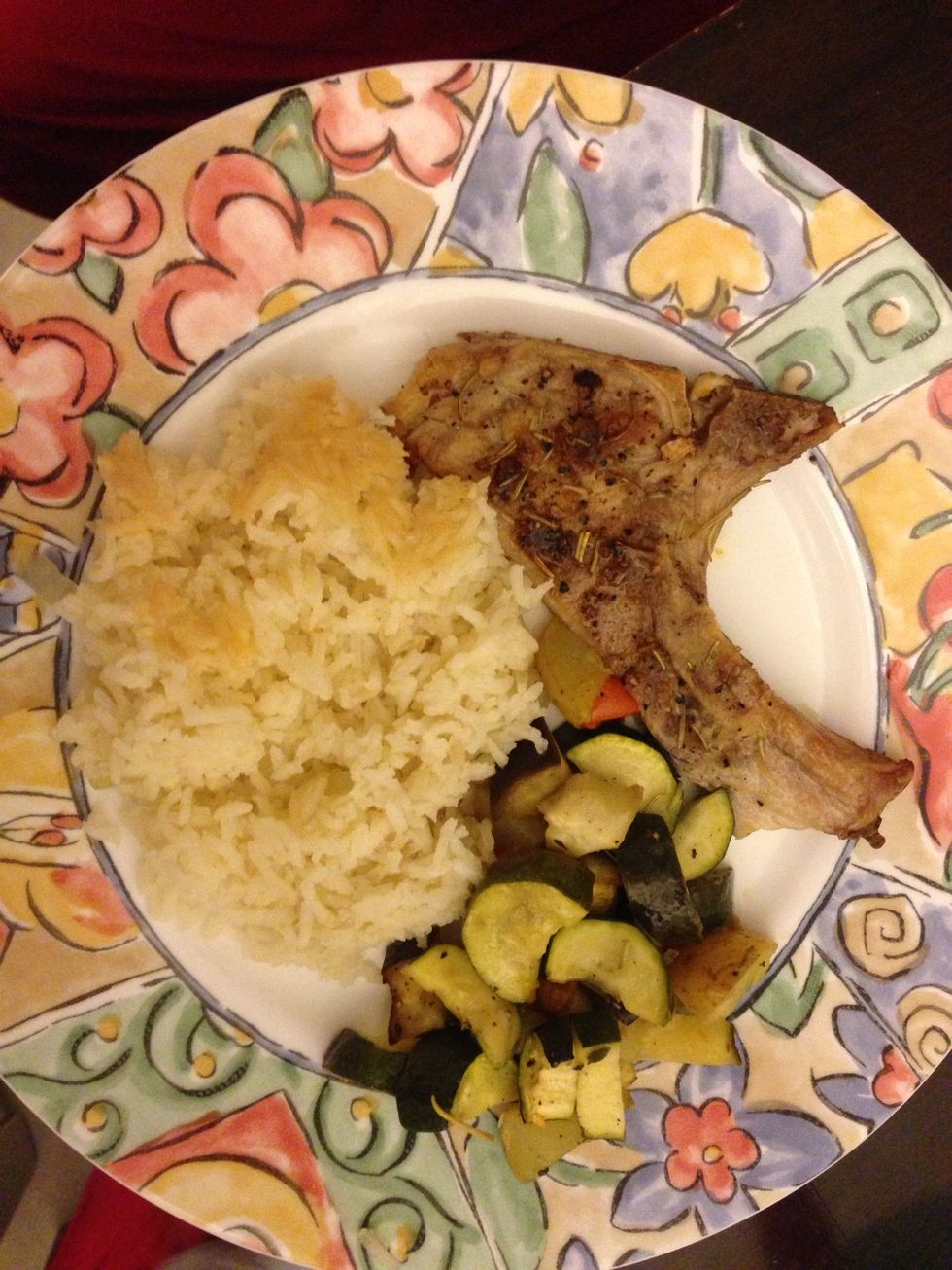 I paired my chops with yummy rice and baked veggies. For the veggies cut up zucchini, potatoes, eggplant, & tomatoes. Add salt, pepper, rosemary & olive oil. Set oven at 350, cook for 30 min. Enjoy!
2 pork chops
3 garlic cloves chopped
Dried thyme
Dried rosemary
Salt
Pepper
Dulce Sikes
26 yr old, mother of 2 girls, wife of great man. Fun, funny, savvy, love to shop, love to eat, love to love!
Santa Barbara, California