And it is SO much easier than you may think! This simple tutorial will show you how to make a delicious chicken entree.
3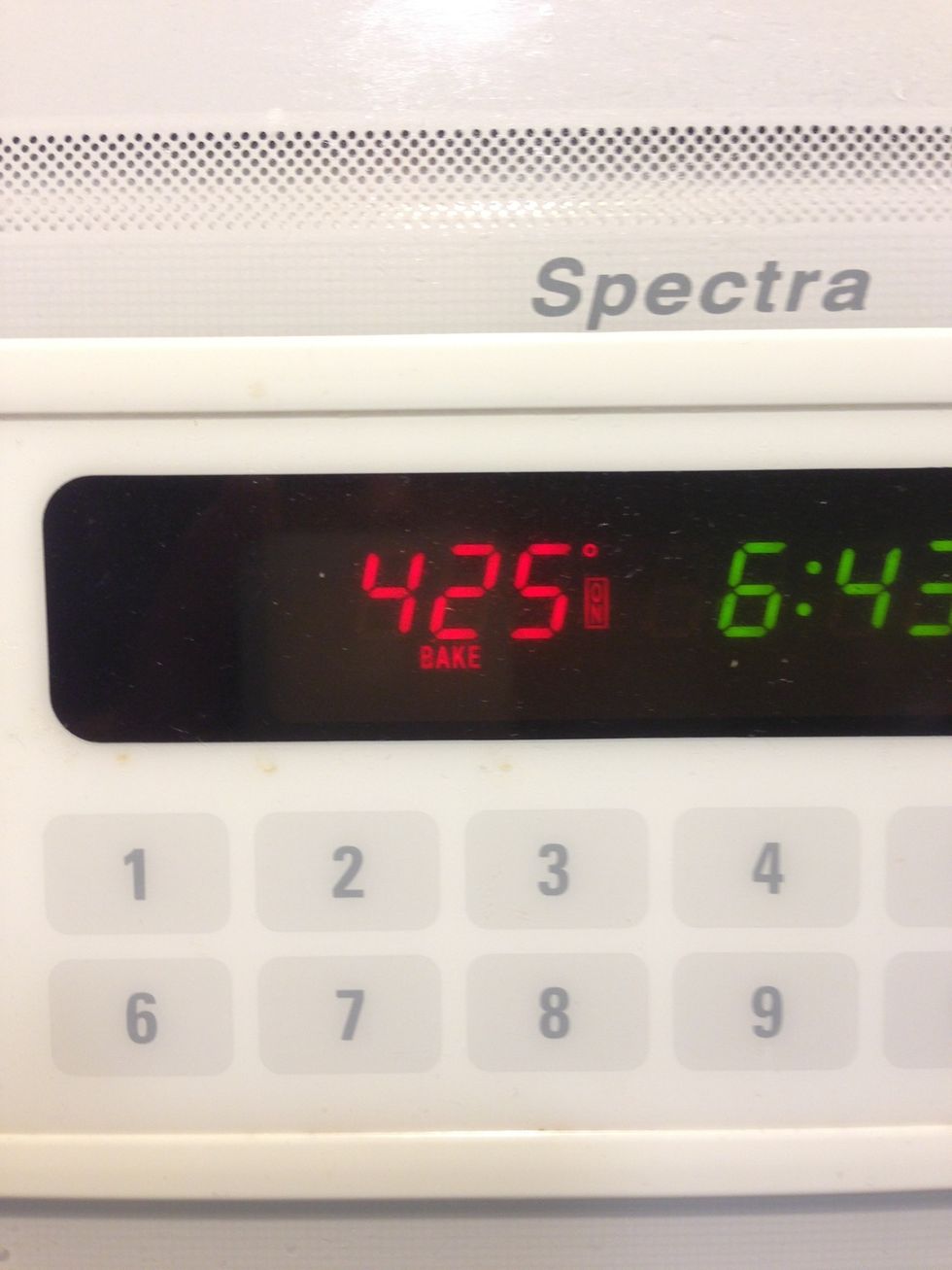 Go ahead and get your oven preheating to 425 F. It may take a while, and you can work on the other steps in the meantime.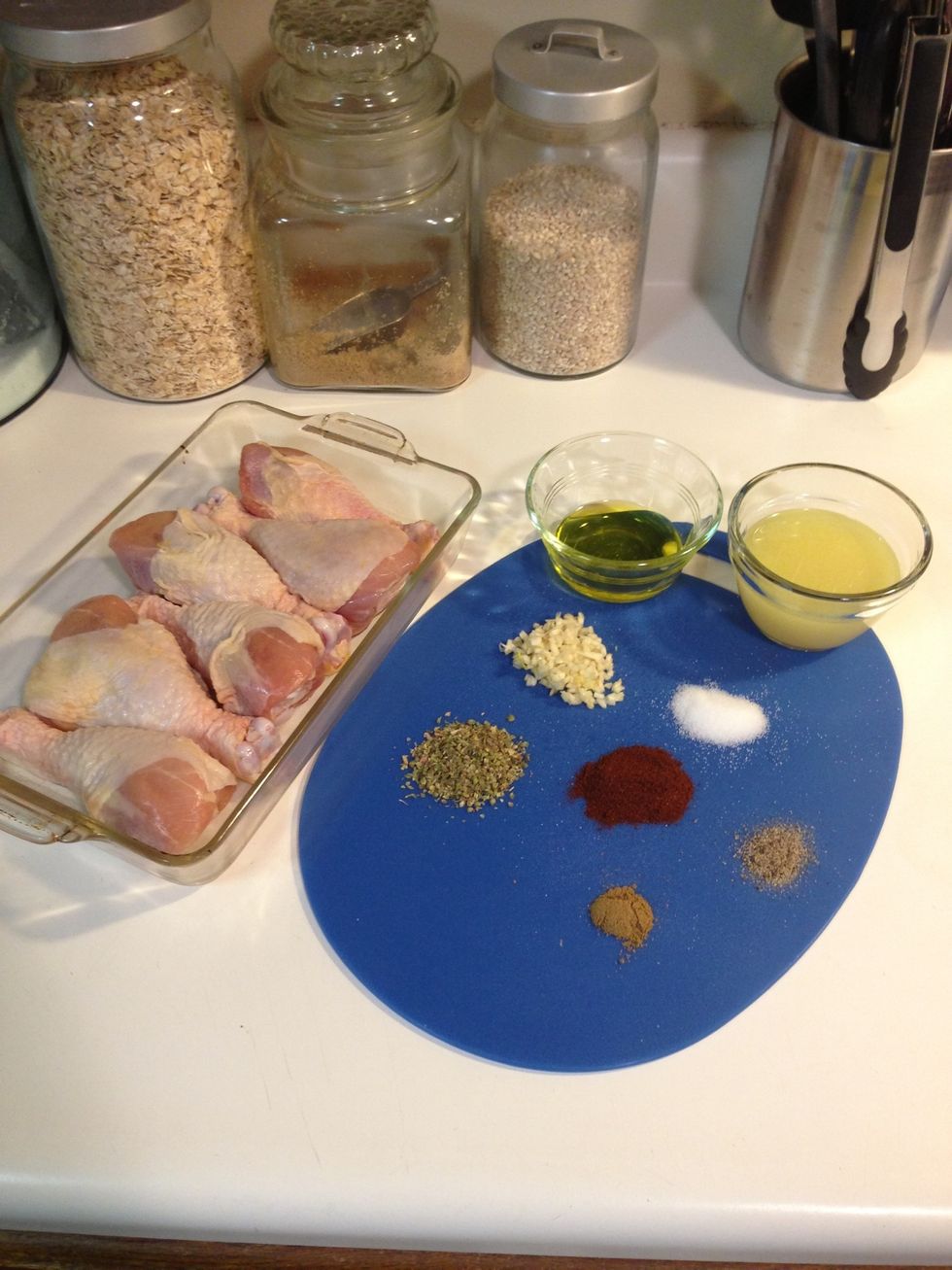 Mince the garlic and then gather your ingredients. It'll probably be easier if you just add your garlic and spices to the olive oil rather than making an extra step. I just did it for presentation. ;)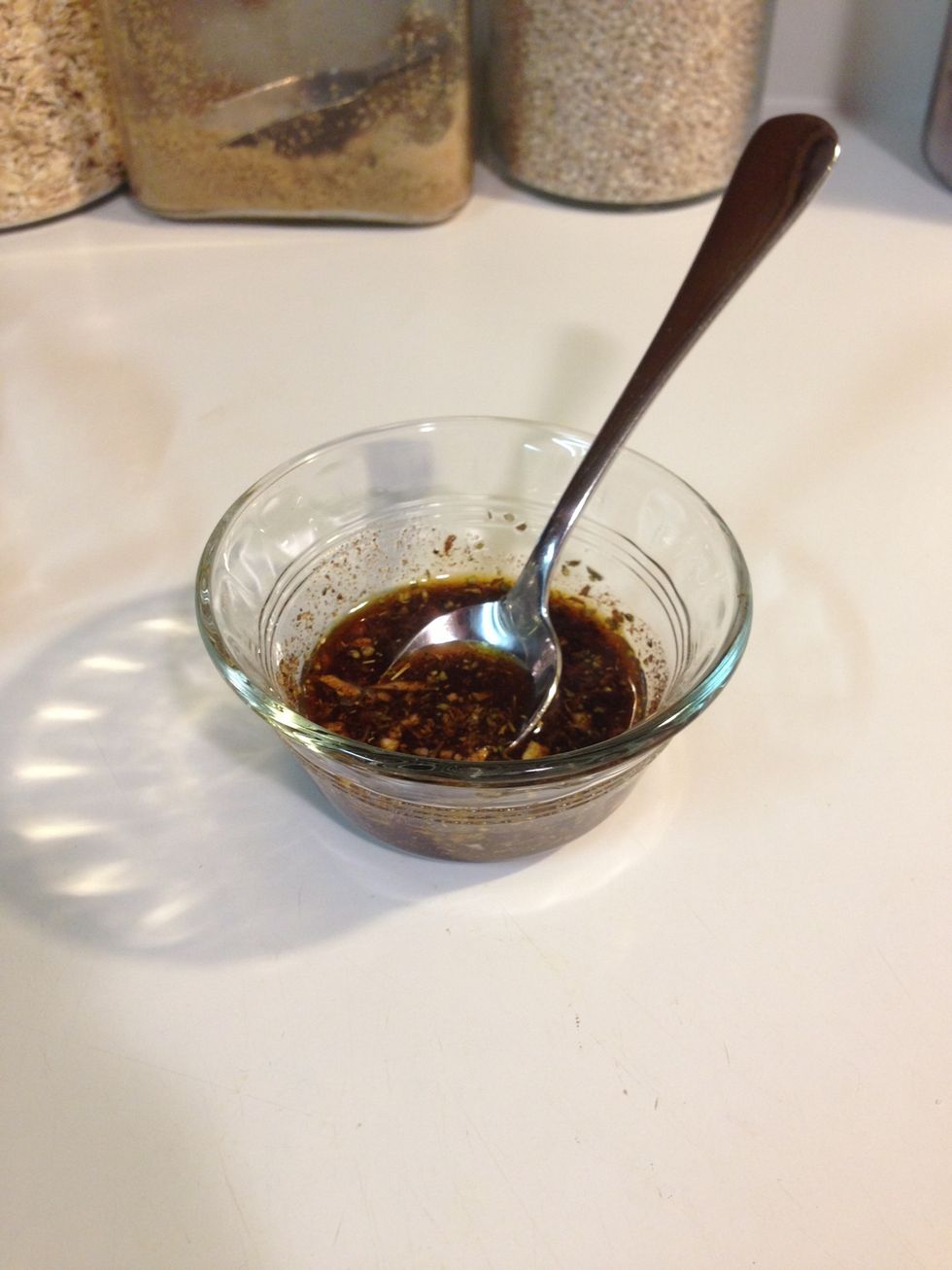 This is the paste you'll have once your garlic and spices and olive oil are mixed.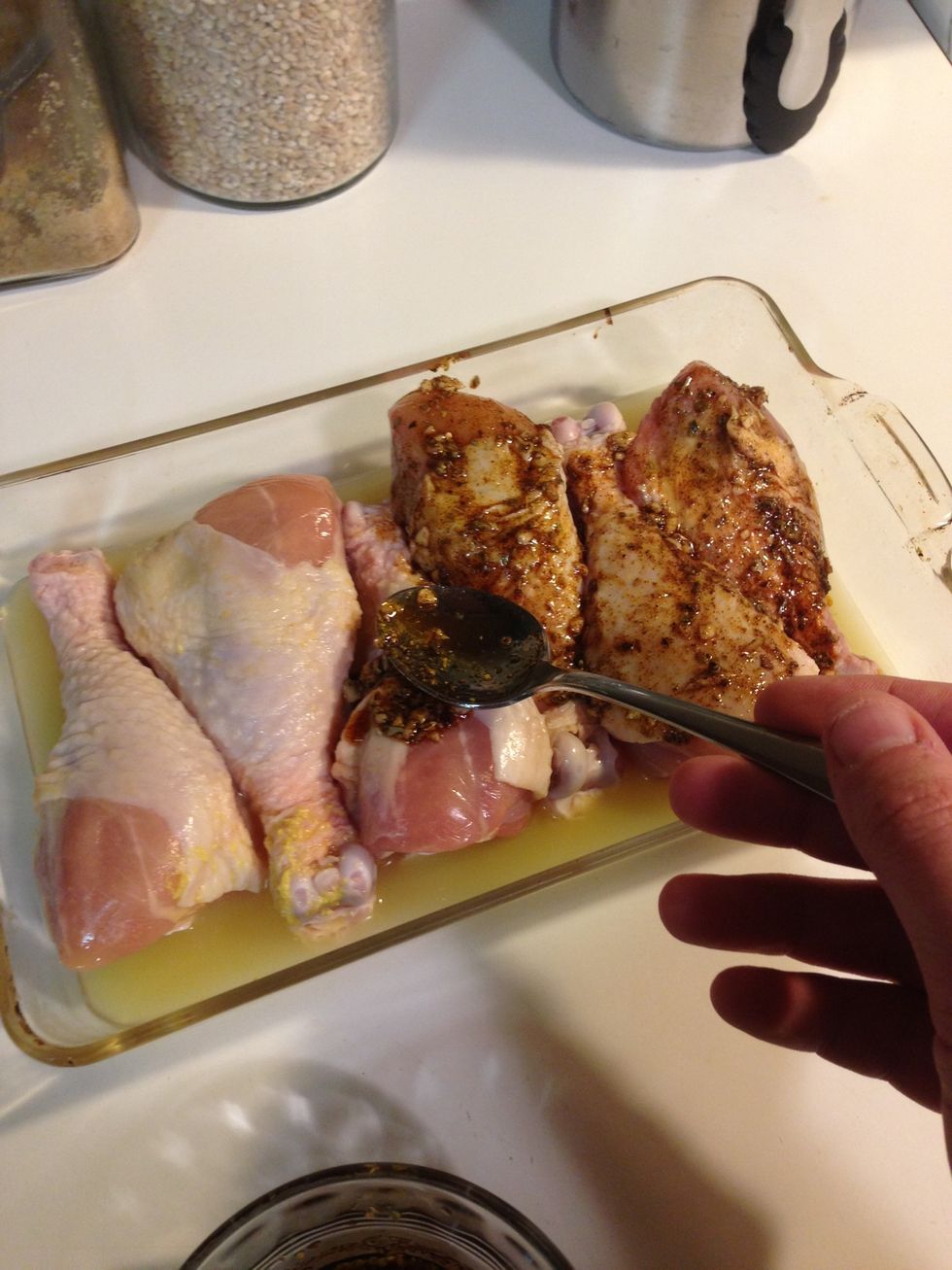 First, add your chicken broth to the bottom of the baking dish. Then rub your paste all over the chicken. Use all of it or some of it, depending on your taste.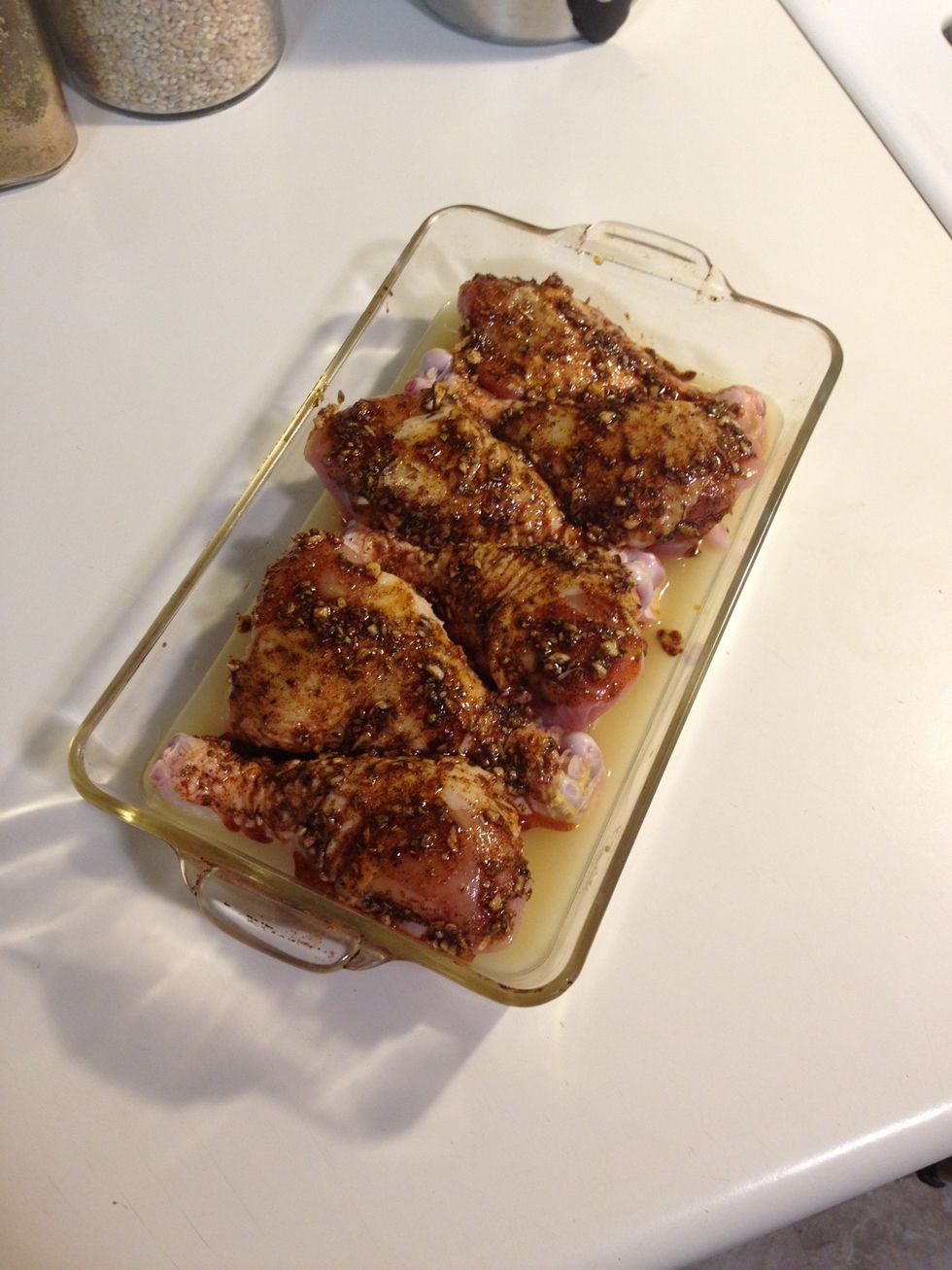 Rubbing complete. This is what mine looked like right before I put it in the oven.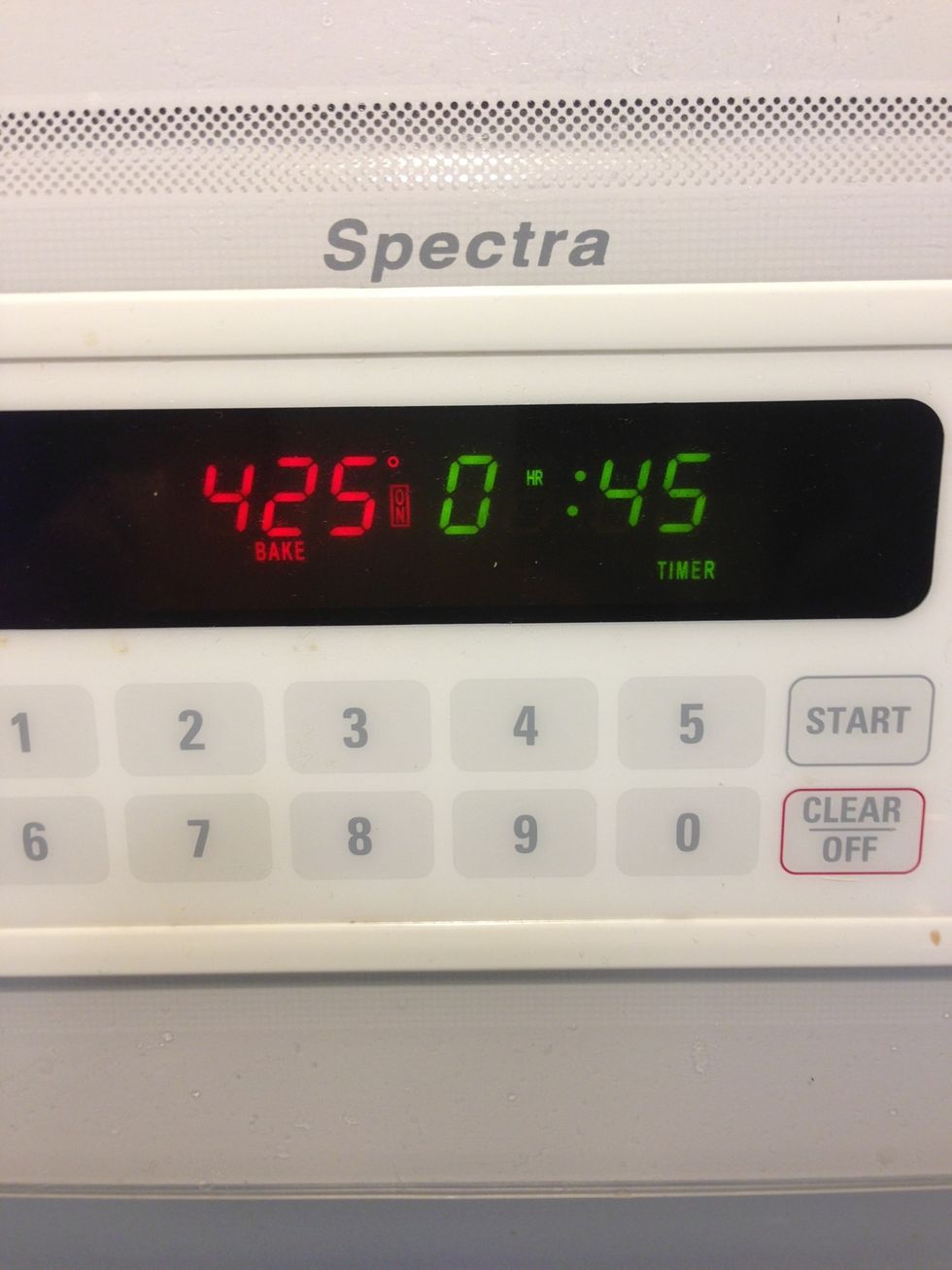 Cook for 40-50 minutes at 425.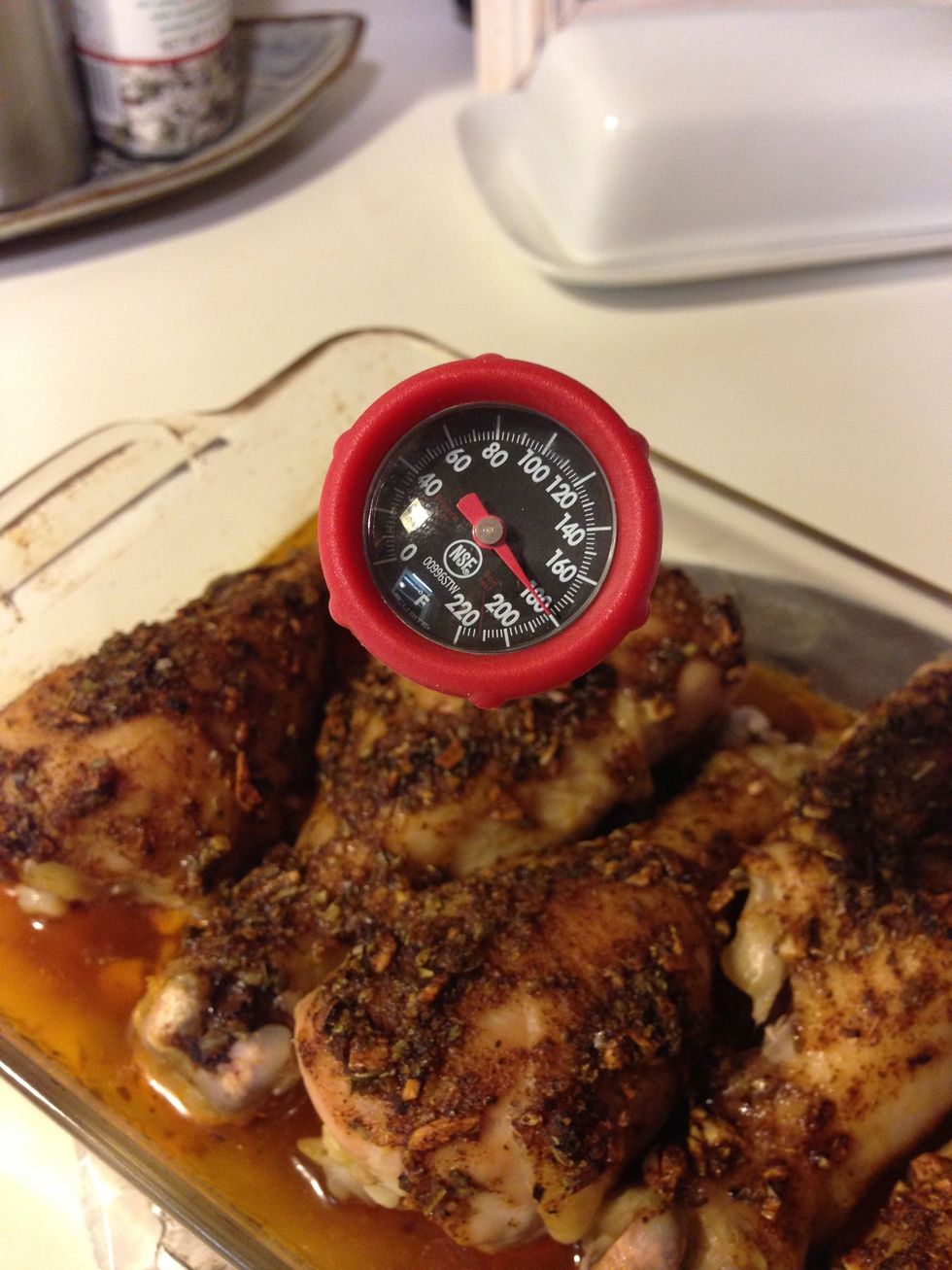 Your chicken is done when it temps to at least 165 F. It's ok if it goes higher than that, but anything lower means its not quite ready.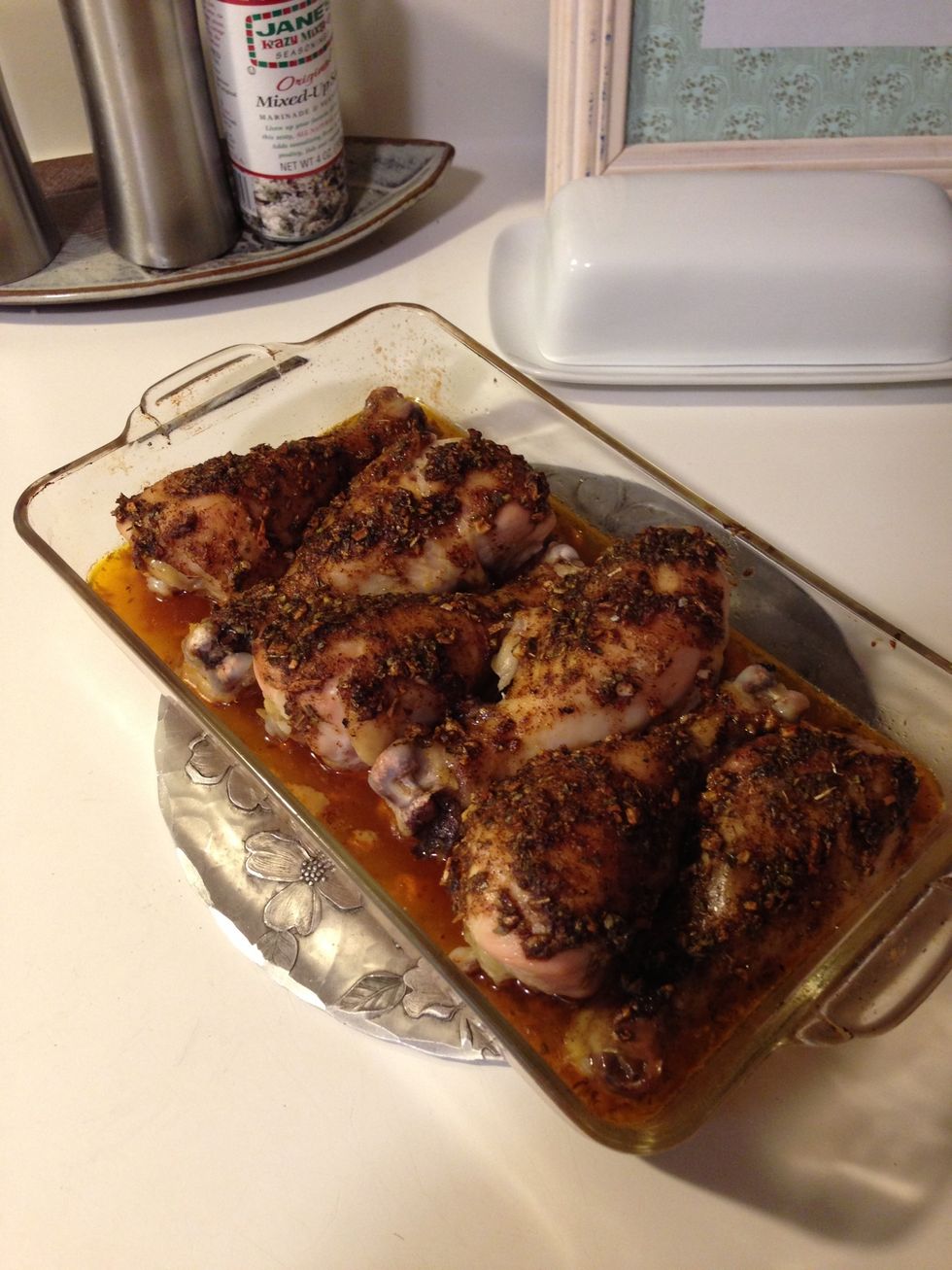 And there you have it! Let it sit for just a few minutes to give that meat some time to soak up the juices inside. About 10 minutes will do perfectly and the chicken will retain plenty of heat.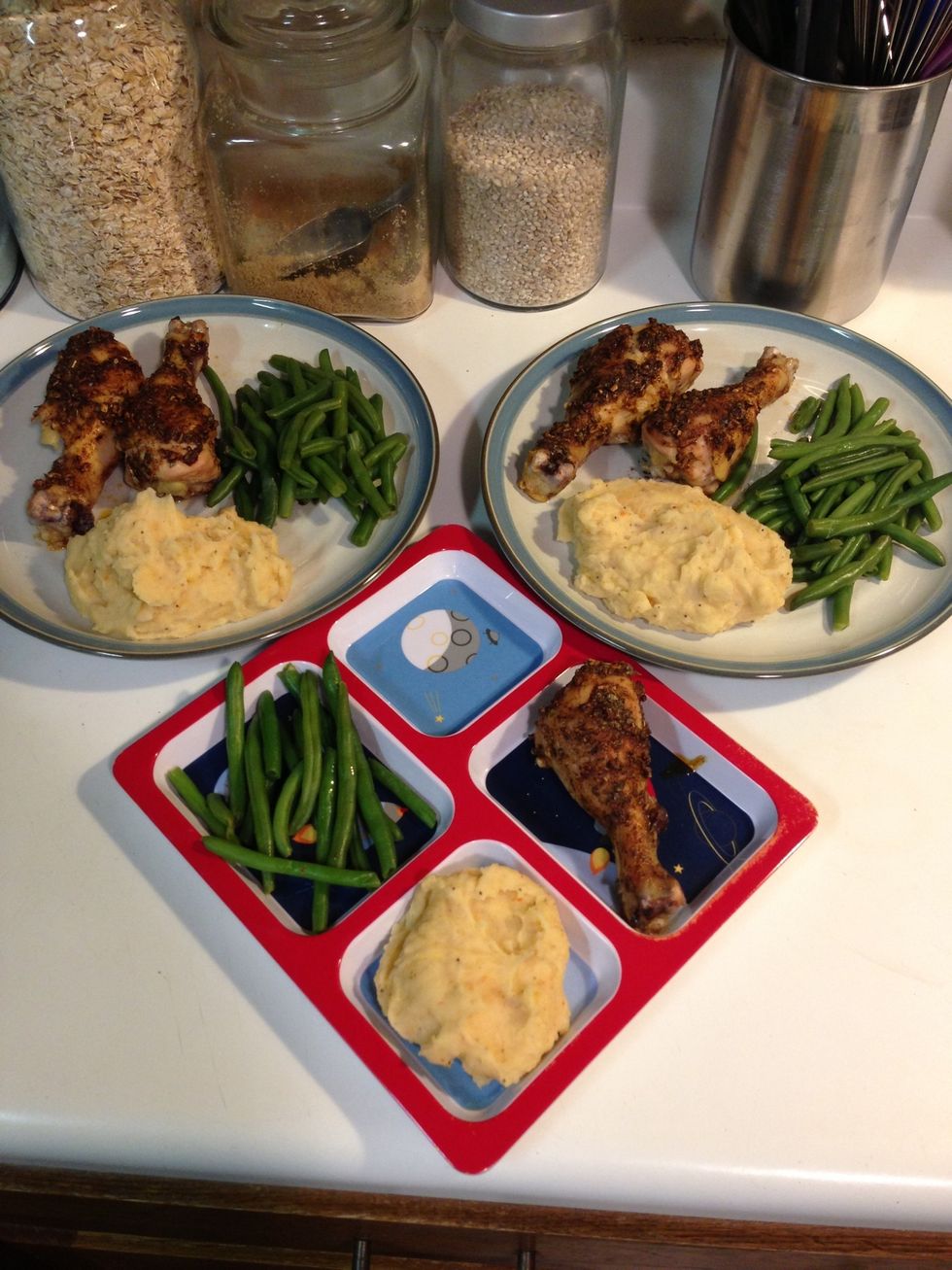 Add some veggies and a starch, and you've got a meal the whole family will love! I used fellow SnapGuider Ashley Woods' creamy mashed potatoes recipe. Thanks Ashley!
6.0 Chicken legs
4.0 Garlic Cloves
1.0tsp Oregano
0.0tsp Salt
1.0tsp Chili Powder
0.0tsp Ground Cumin
0.0tsp Ground Pepper
2.0Tbsp Olive Oil
0.0c Chicken Broth
Ben Niemann
IT professional living in the Raleigh/Durham area. I love to cook, I love DIY, and I love to entertain. I hope you enjoy my guides!
Wake Forest, North Carolina