How to make garlic parmesan chicken with vegetables
Very quick, easy, and great! Recipe 1 of my 31 day superfood challenge.
23
This recipe, and more to come are from fitness.com's 31 days of superfood recipes. Check out their site for printable grocery lists and recipe cards. I'm going to try to do them all!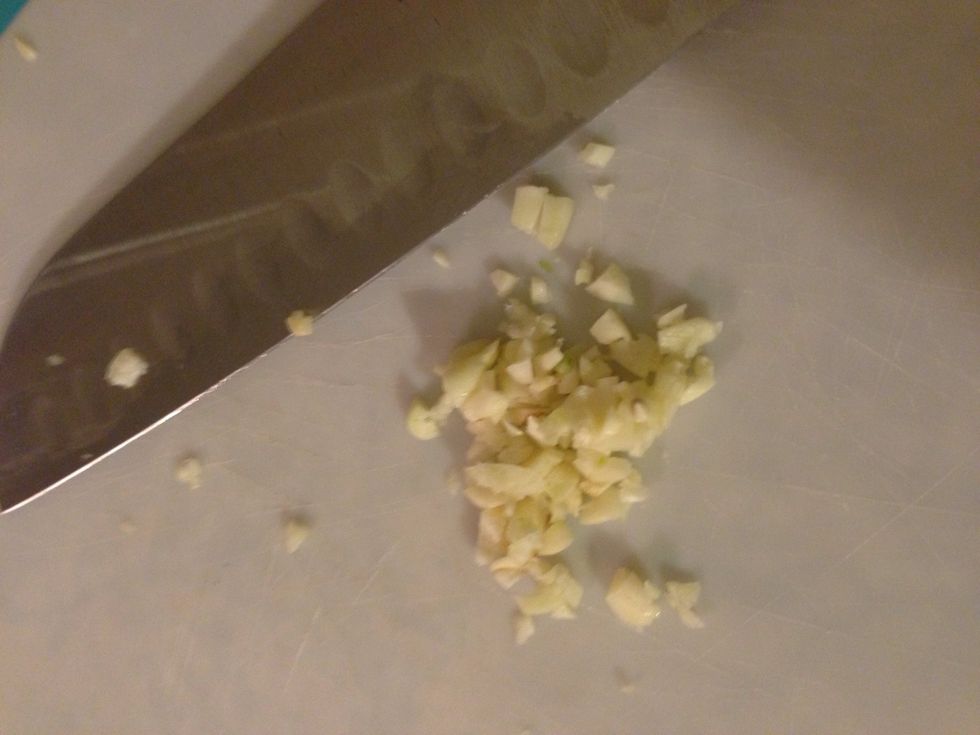 Mince 2 cloves of garlic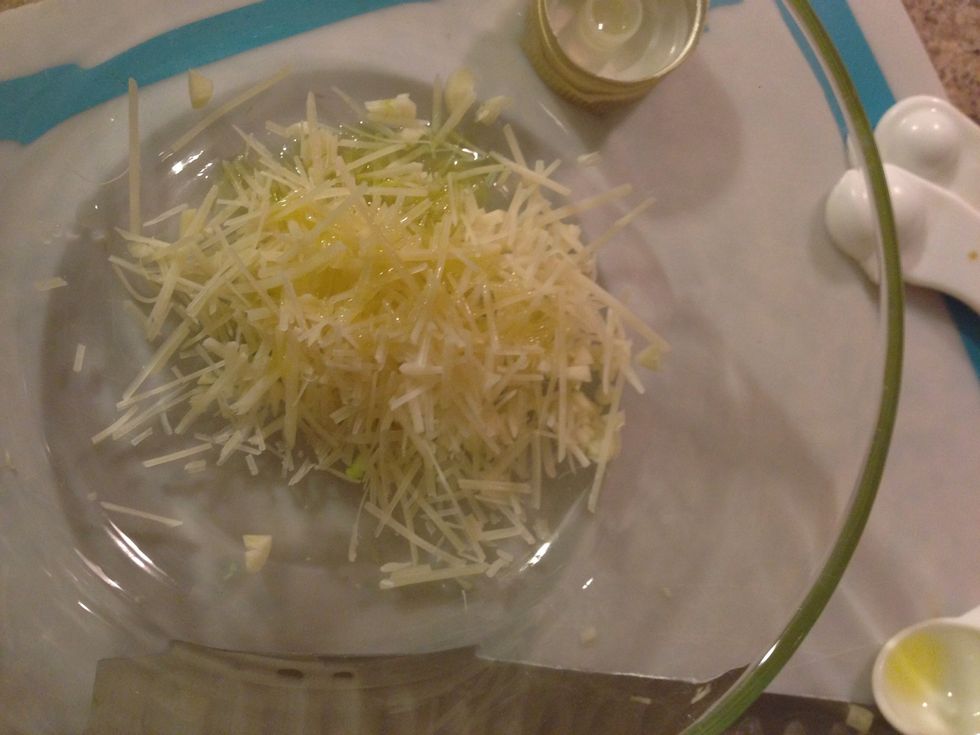 Combine garlic, 1 tsp of olive oil, and 2 tablespoons of parmesan cheese.
Cover chicken breast with mixture (both sides) and place on a baking sheet.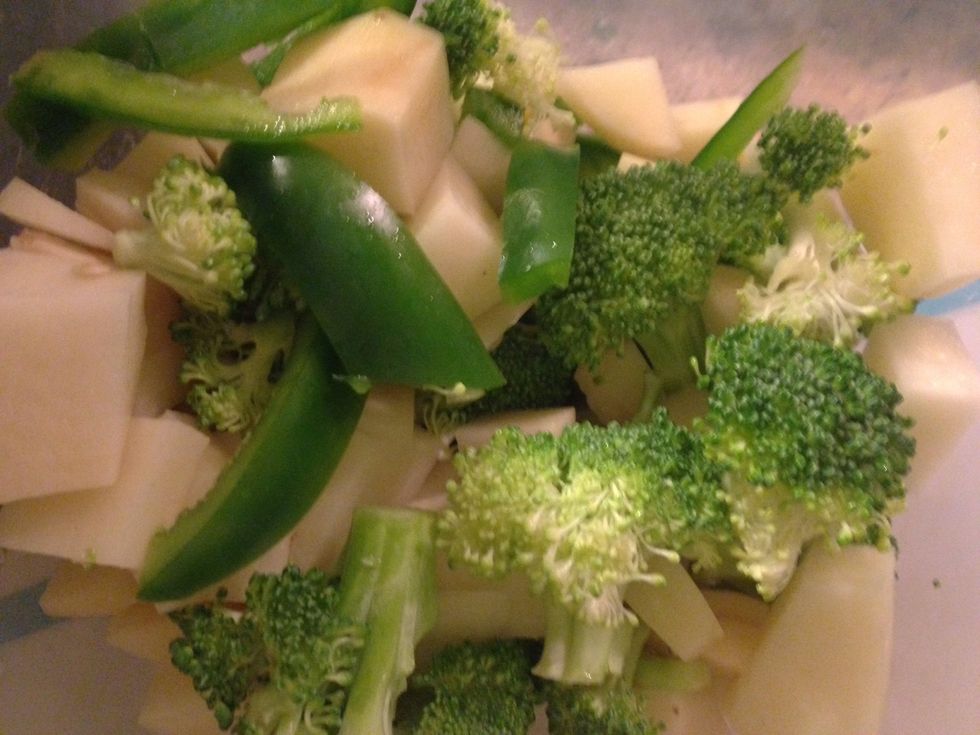 Combine 3 cups of veggies, 1 cup of each broccoli, potato, and bell pepper.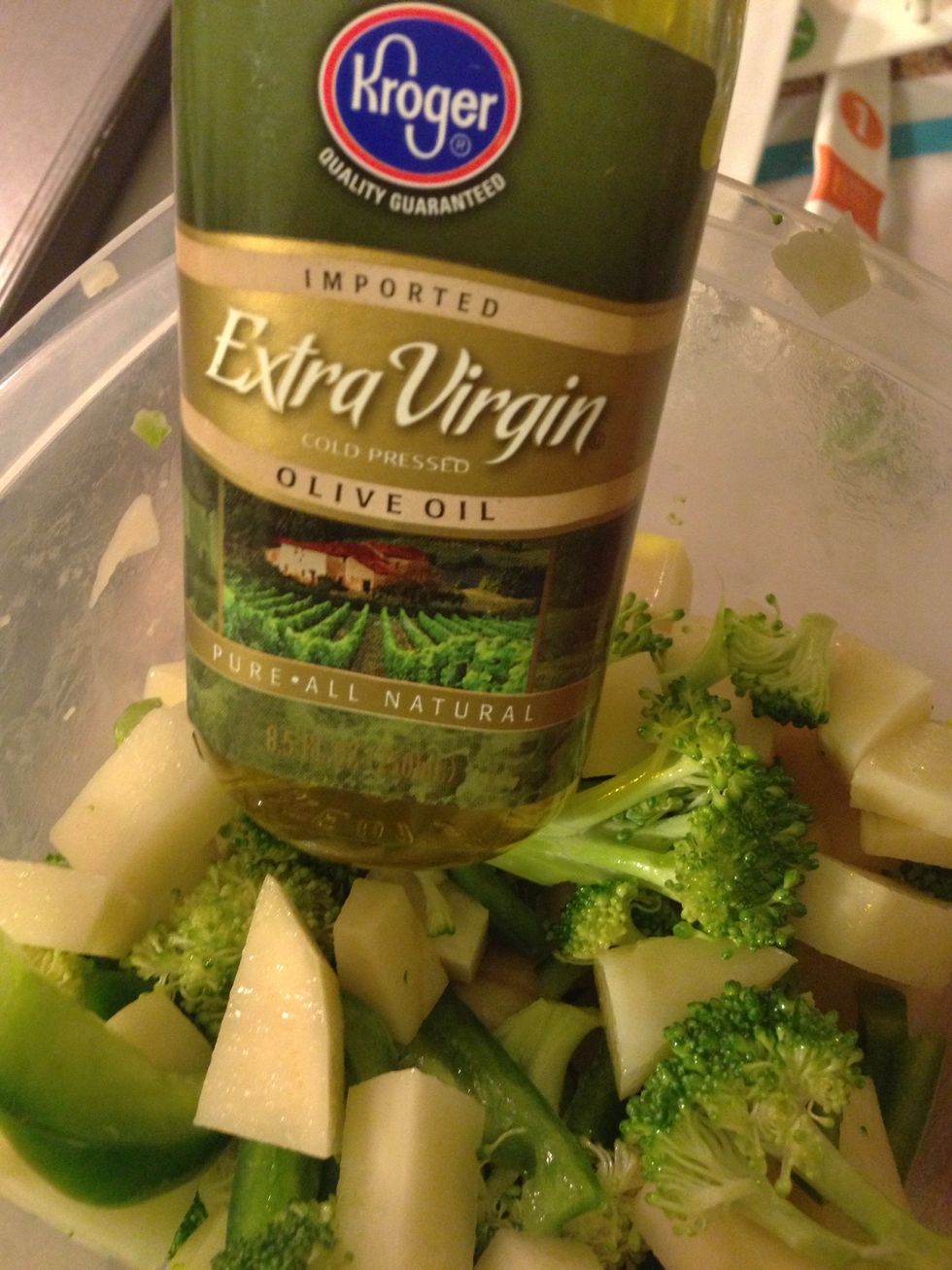 Add 2 teaspoons of olive oil to vegetables and shake it up. Easiest way is to use a container with a lid and shake to your hearts content so they are equally covered.
Add vegetables to baking sheet and spread out.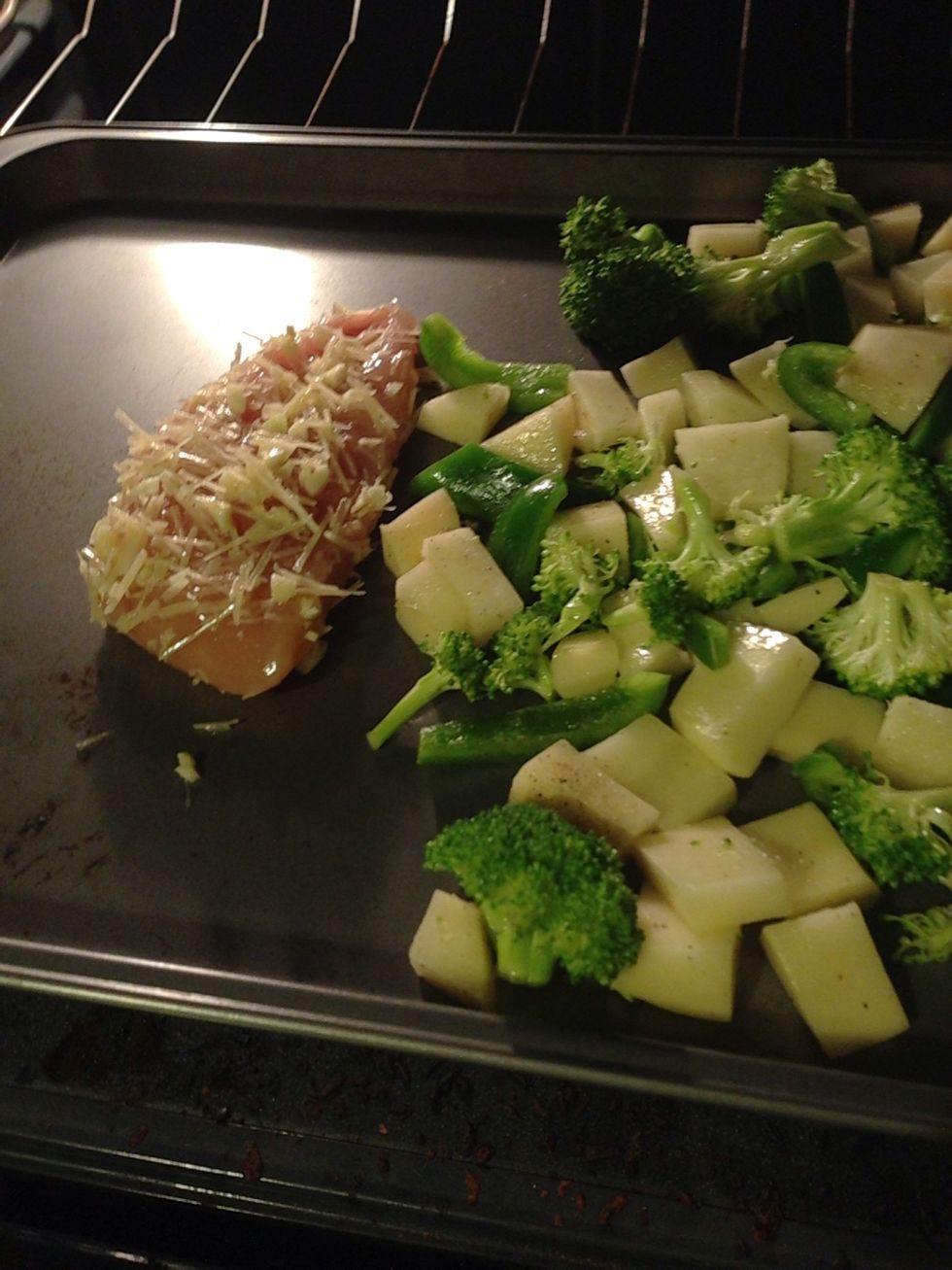 Bake in 400 degree oven for 20 minutes or until chicken is 165 degrees and vegetables are tender.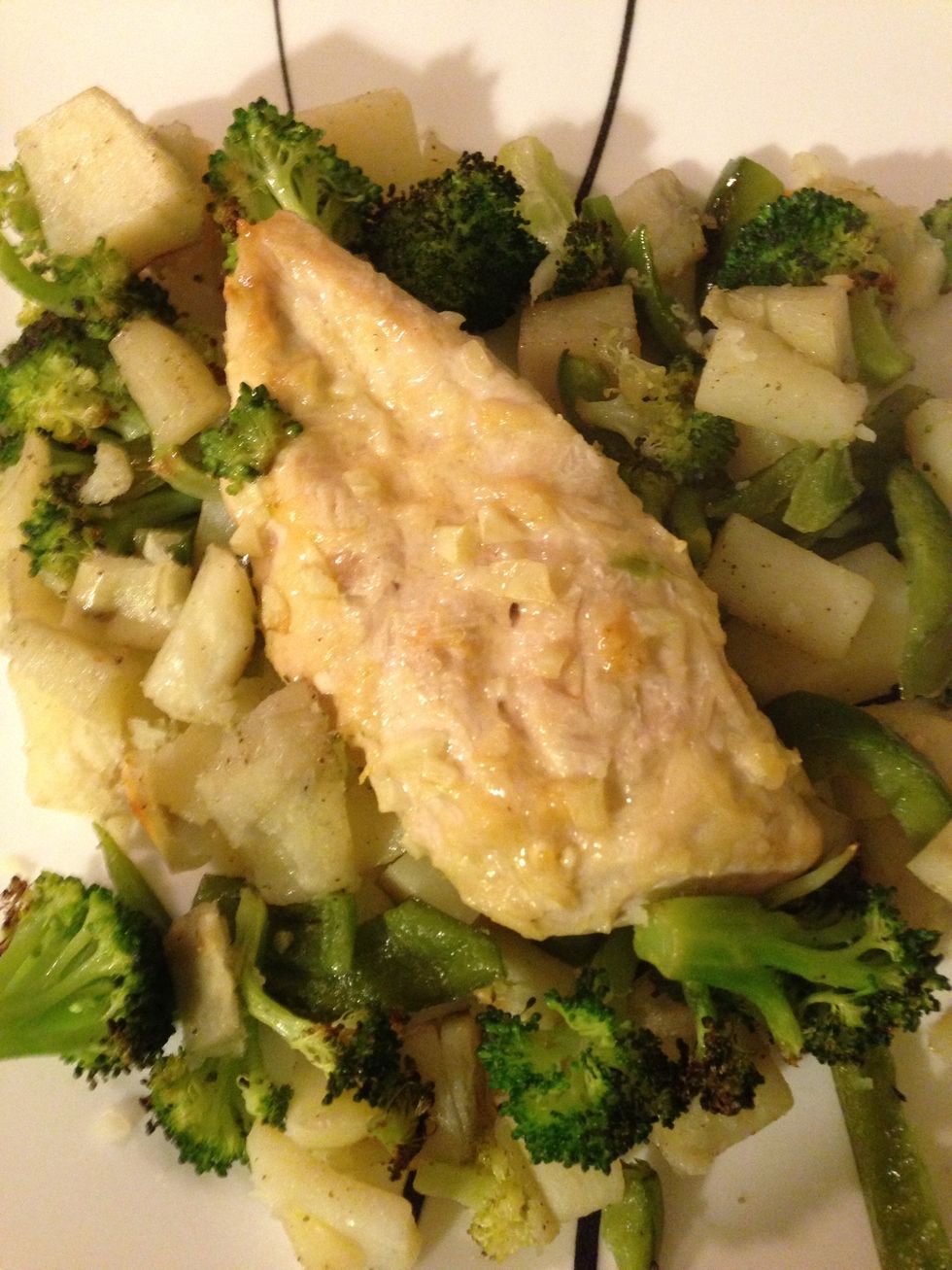 Enjoy!!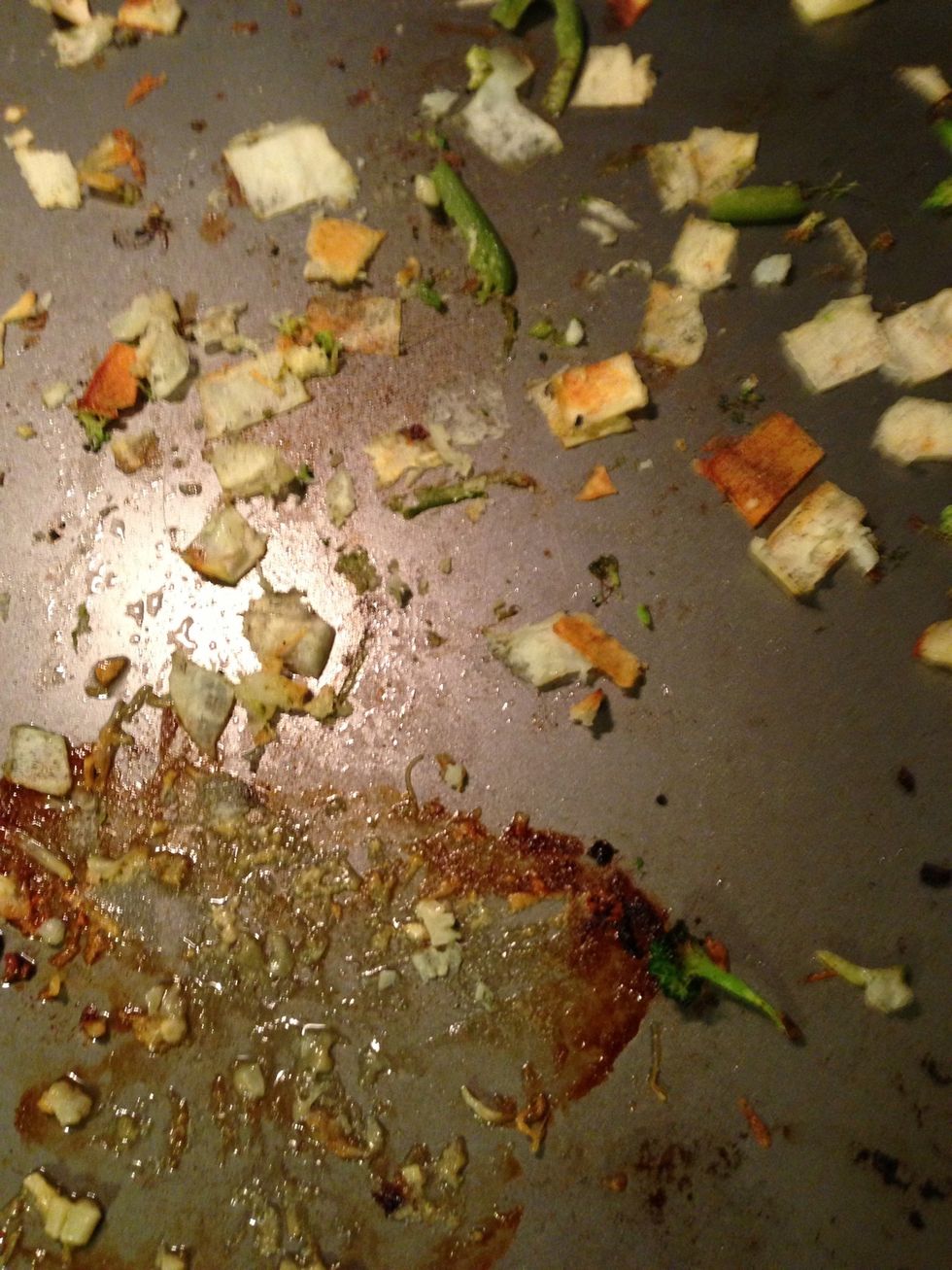 Things I learned: foil might've been a good idea....
3.0oz Chicken Breast
3.0tsp Olive oil
1.0 Potato
1.0c Broccoli
2.0Tbsp Parmesan cheese
1.0c Bell pepper
2.0 Cloves Of garlic
Whitney York
Busy teacher, tech specialist, and grad student. Not a lot of time to cook but I love it!