This Asian-inspired meal is both healthy and hearty. Requires only one pot and minimal chopping! (Adapted from "Power foods" cookbook.)
53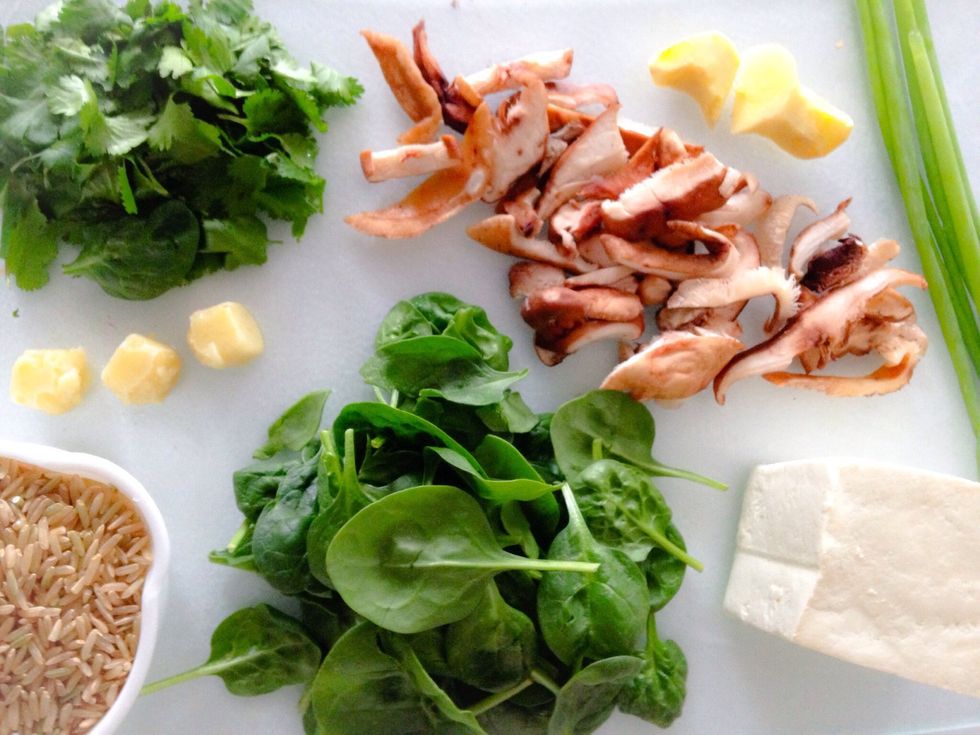 Prepare ingredients. Minc garlic. Chop cilantro, slice scallions and finely dice ginger into tiny pieces . Chop tofu into 1/2" cubes. If mushrooms are whole, slice into thin strips.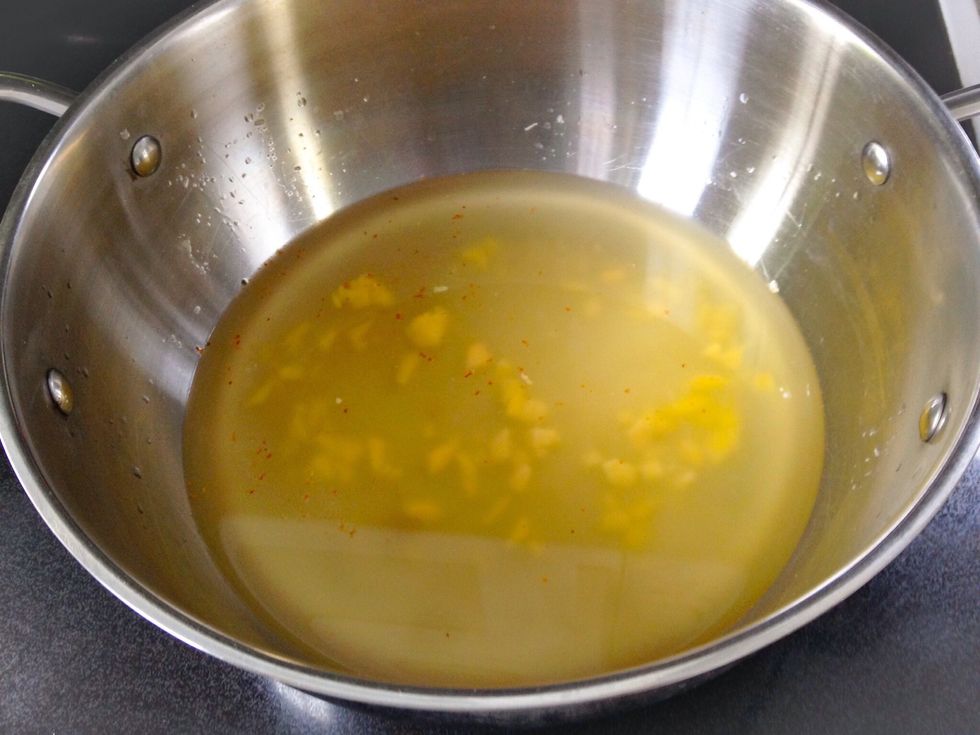 Add water, ginger, garlic and red chili flakes to pot. Bring to a boil.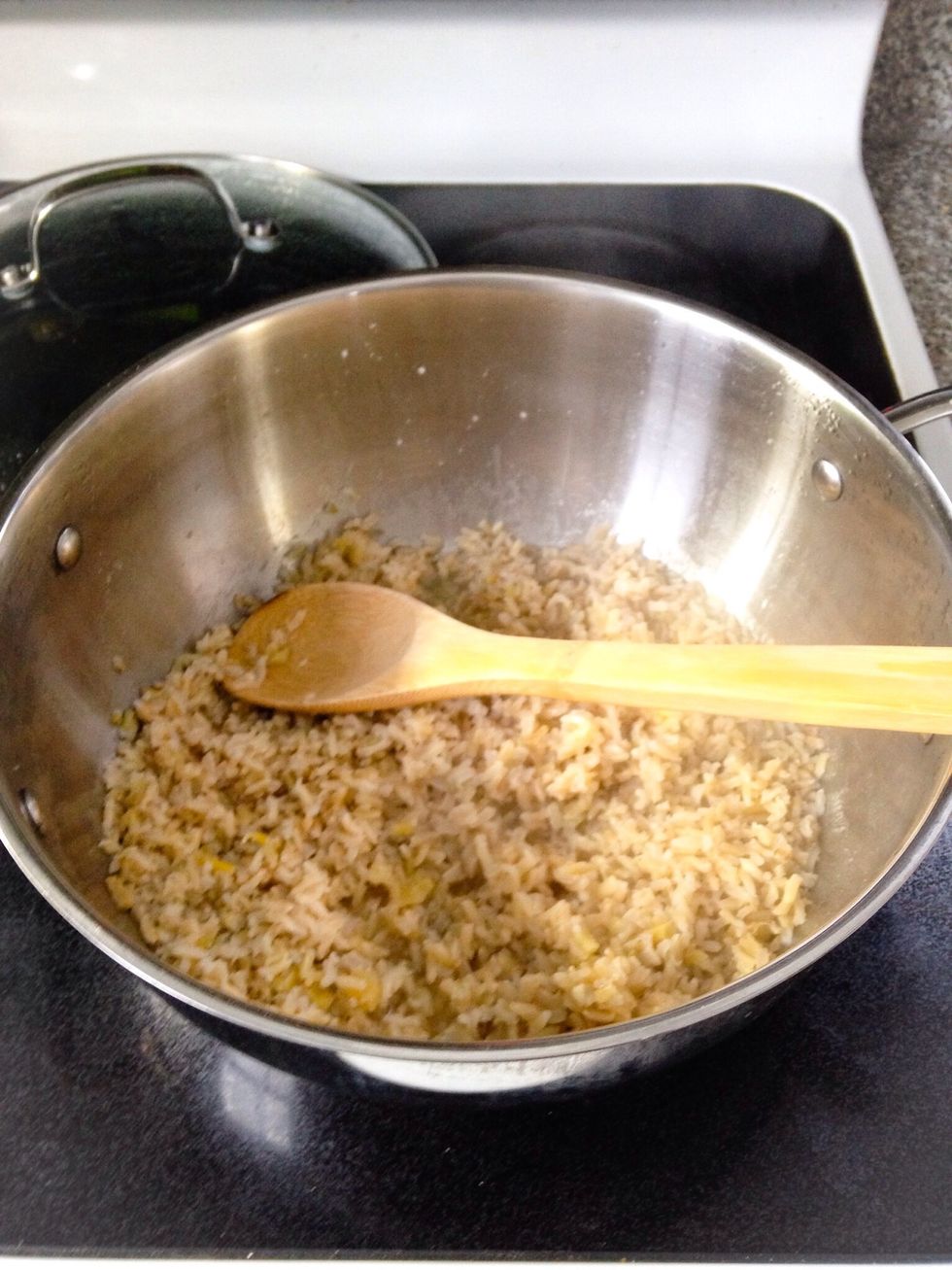 Once boiling, add rice. Cook as directed for 45-50 minutes.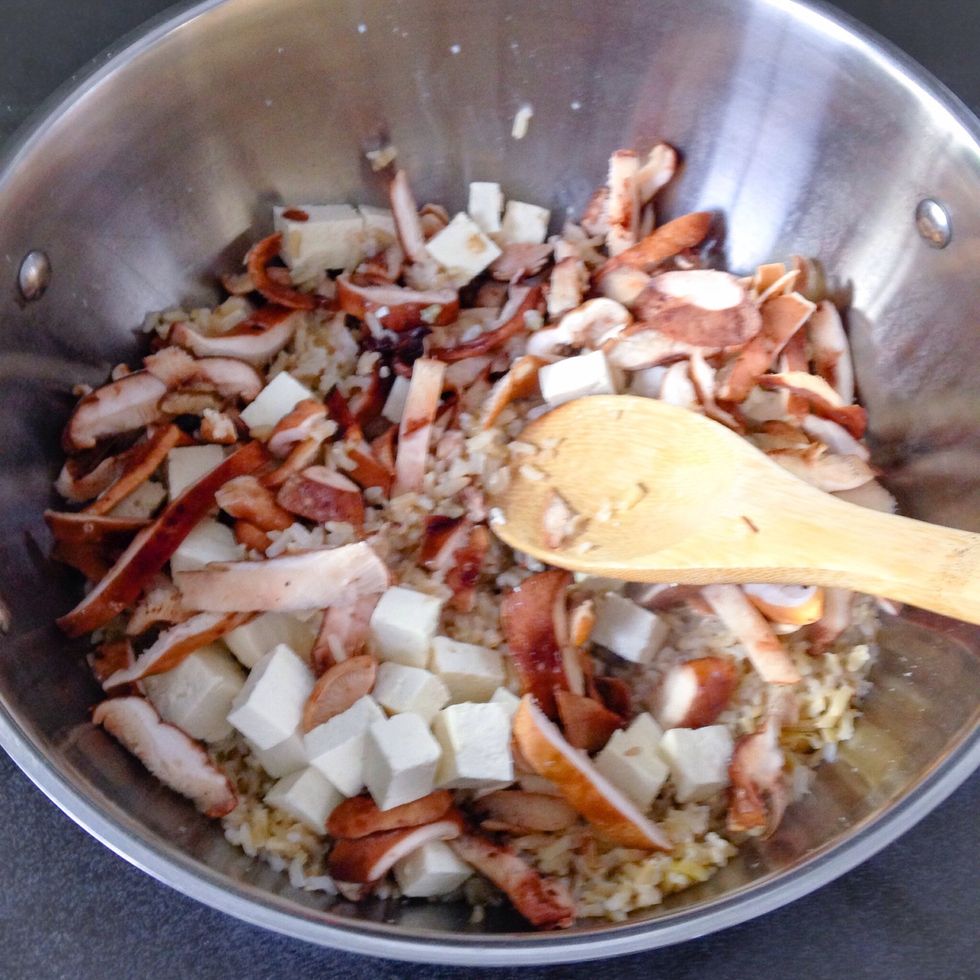 Once rice is cooked and there is only a small amount of moisture left, keep the heat on low and stir in the tofu and mushrooms. Cover and let sit for 10 minutes, stirring occasionally.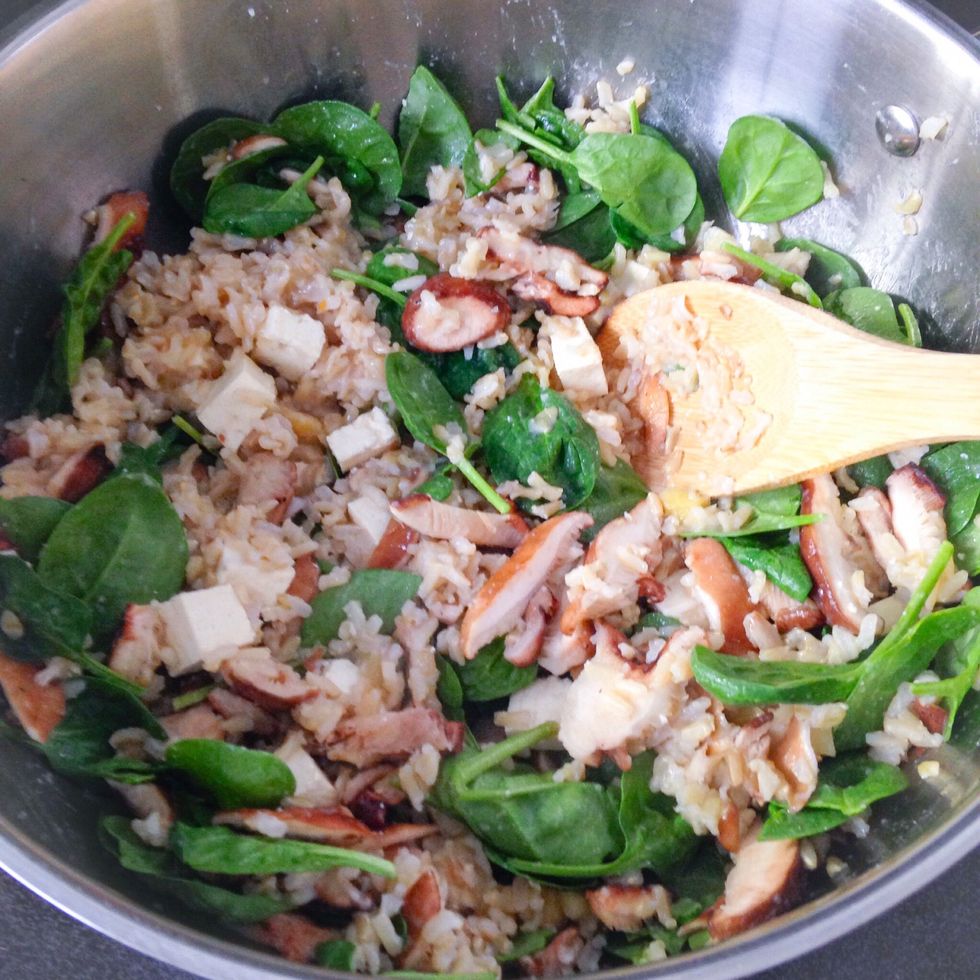 Now stir in the spinach, cilantro and scallions. Continue to cook on low, covered, for five additional minutes.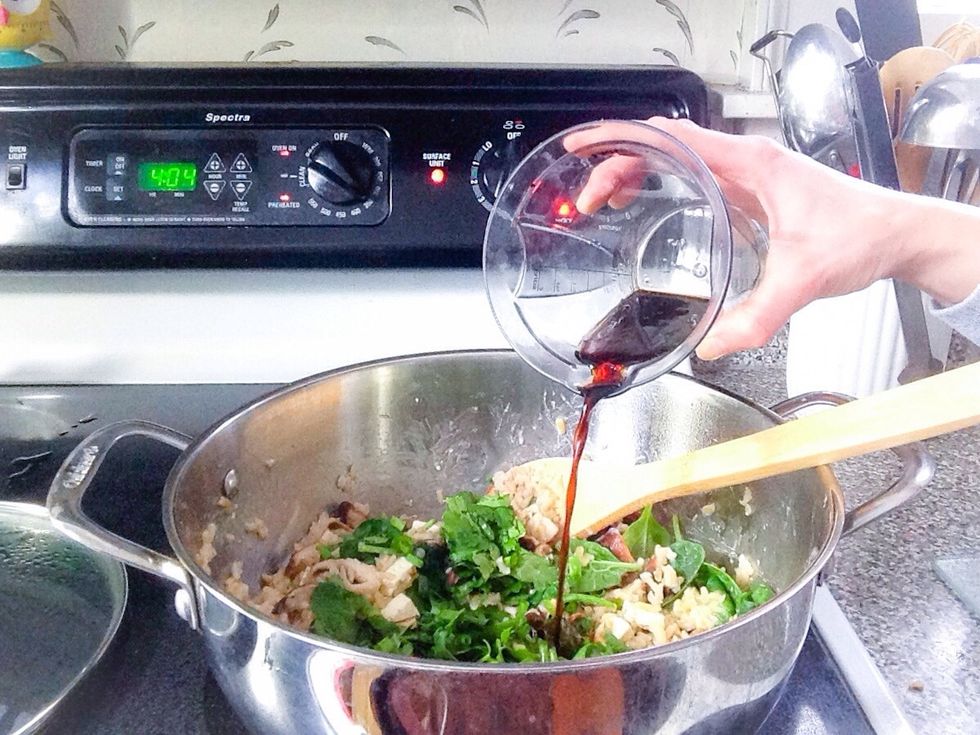 Once the spinach has wilted, whisk together the rice vinegar, soy sauce and sesame oil in a separate container and then add to the pot. Stir in gently.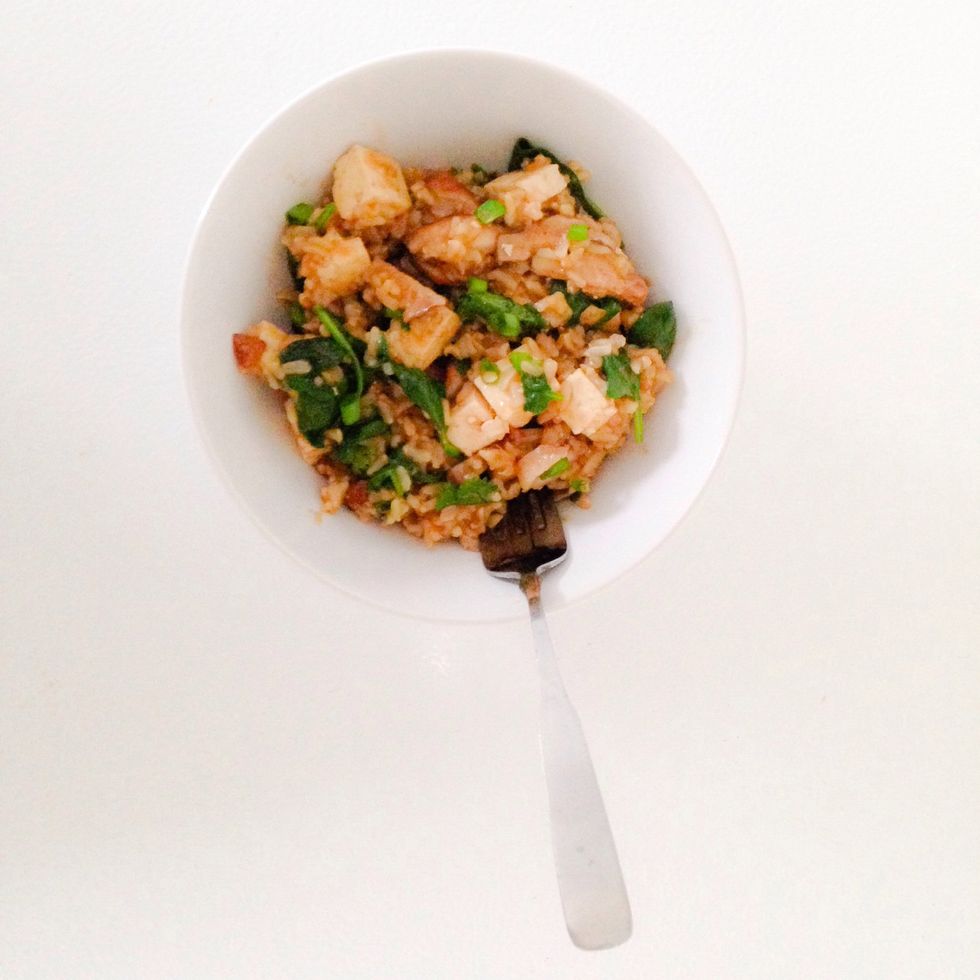 Your dish is complete! Add sliced scallions on top for a finishing touch.
1.0c Brown rice
2.0c Shitaki mushrooms (less if dried)
2.0c Fresh baby spinach
7.0oz Tofu, extra firm (half the package)
5.0 Scallions
0.0c Cilantro
2.0c Water
1.0Tbsp Rice vinegar
2.0Tbsp Soy sauce
1.0tsp Sesame oil
2.0in Ginger
4.0 Garlic cloves
0.0tsp Red pepper flakes
Shortcut Chef
Unique recipes inspired by the holy trinity of home cooking: delicious, healthy and easy.