How to make garlic crab
A fairly easy dish to prepare, and well worth the effort.
46
Things you'll need.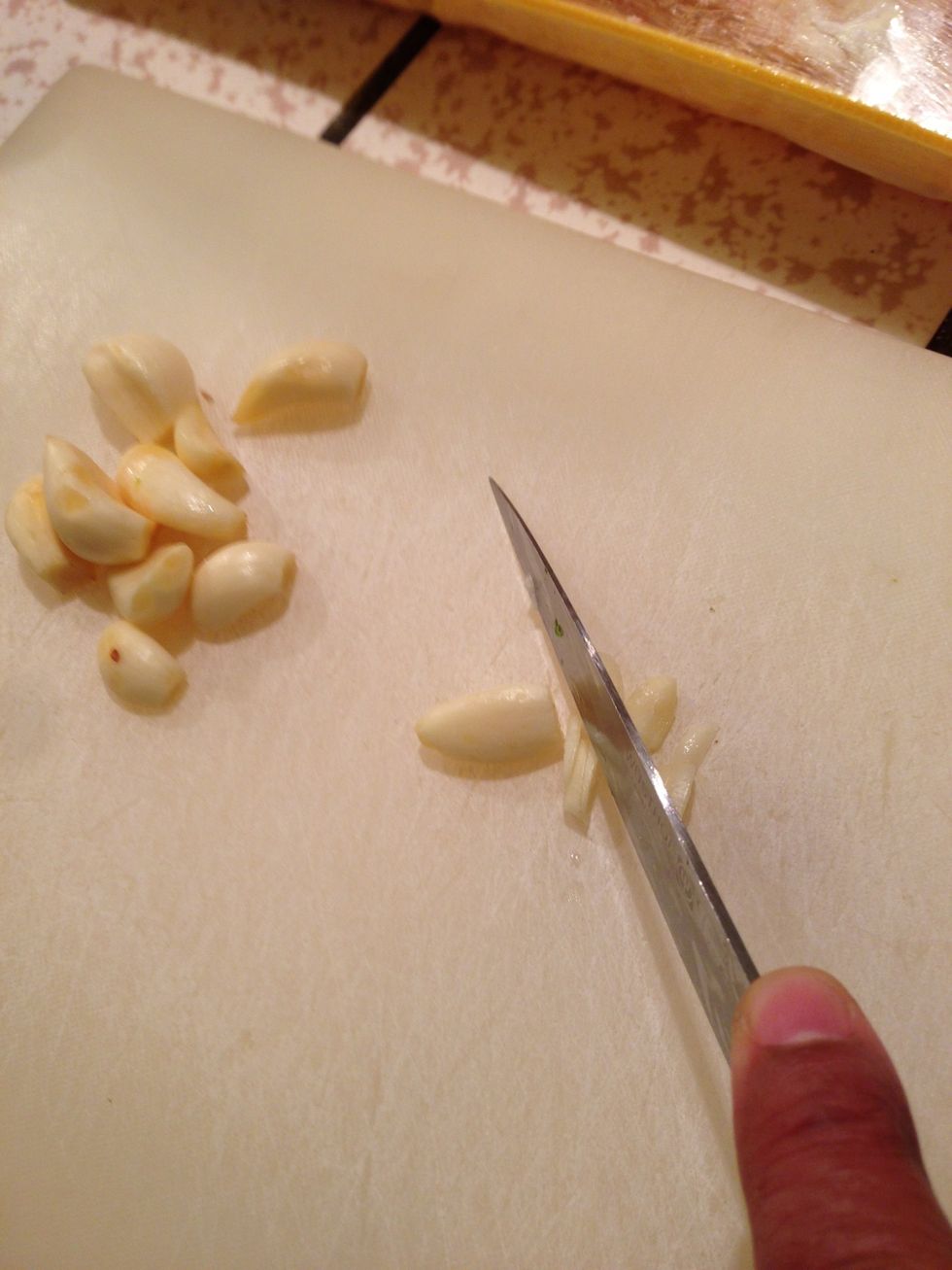 Chop your garlic.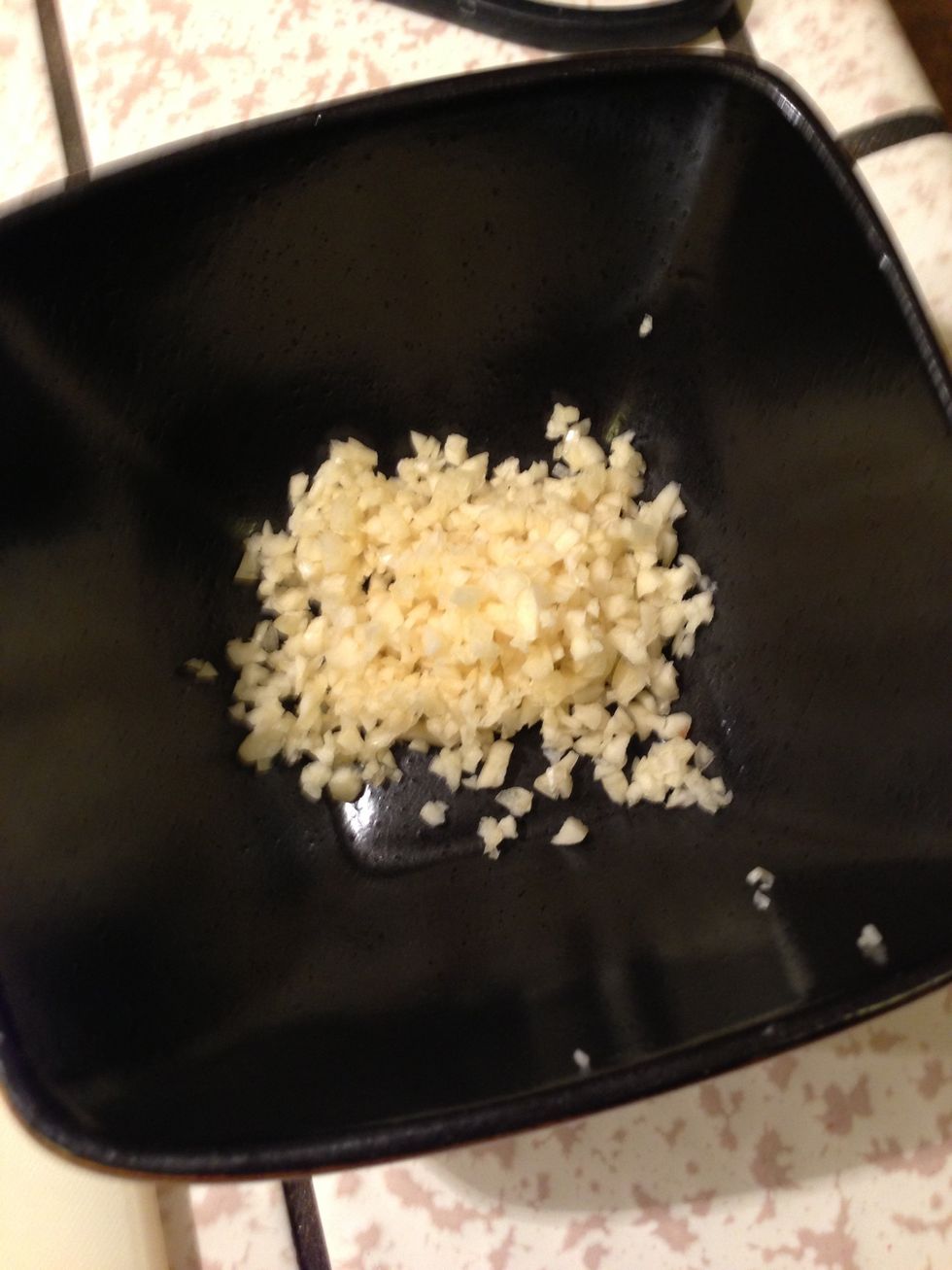 Looks like this when you're finished.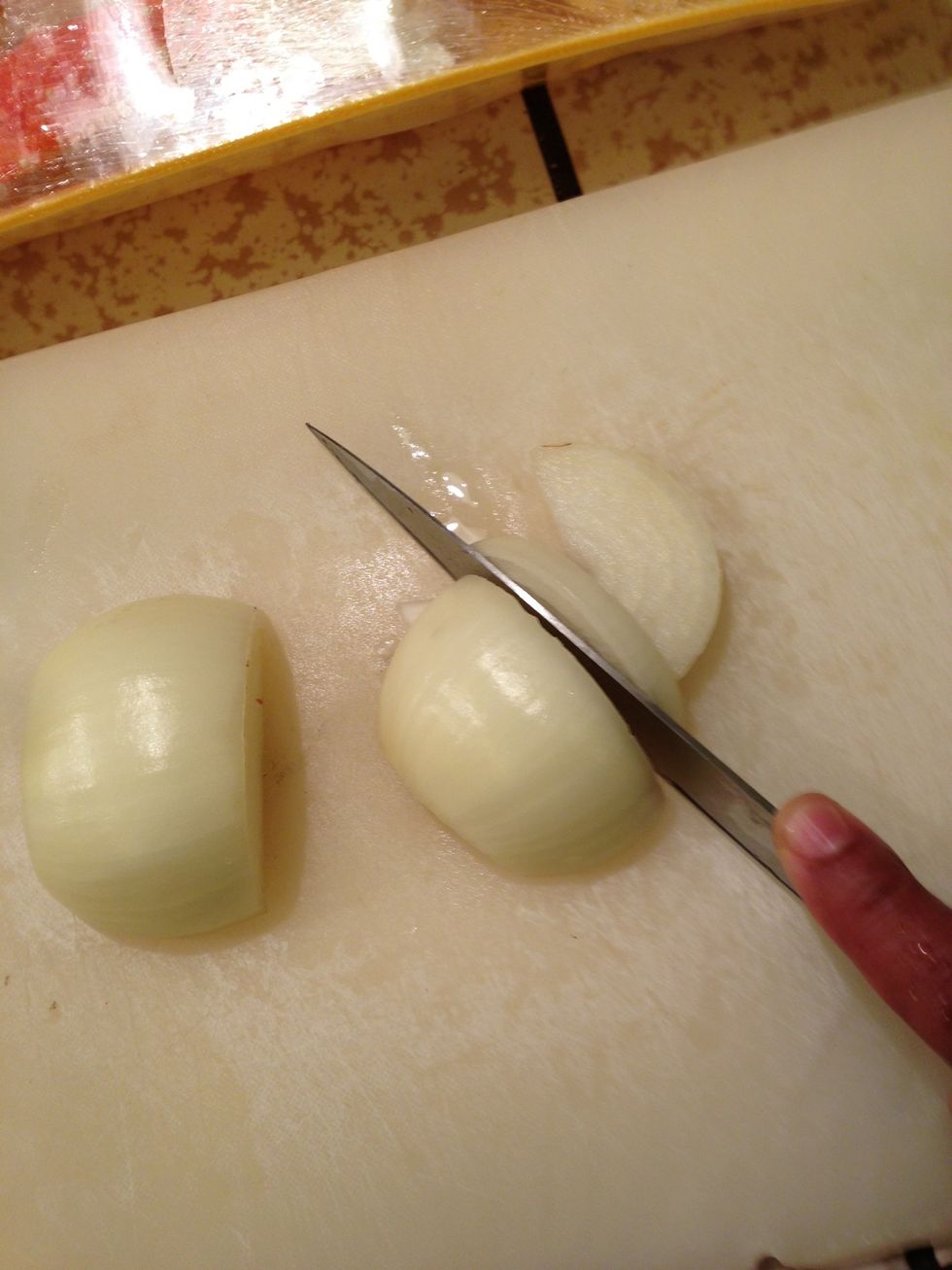 Chop your onion.
Set aside with the garlic.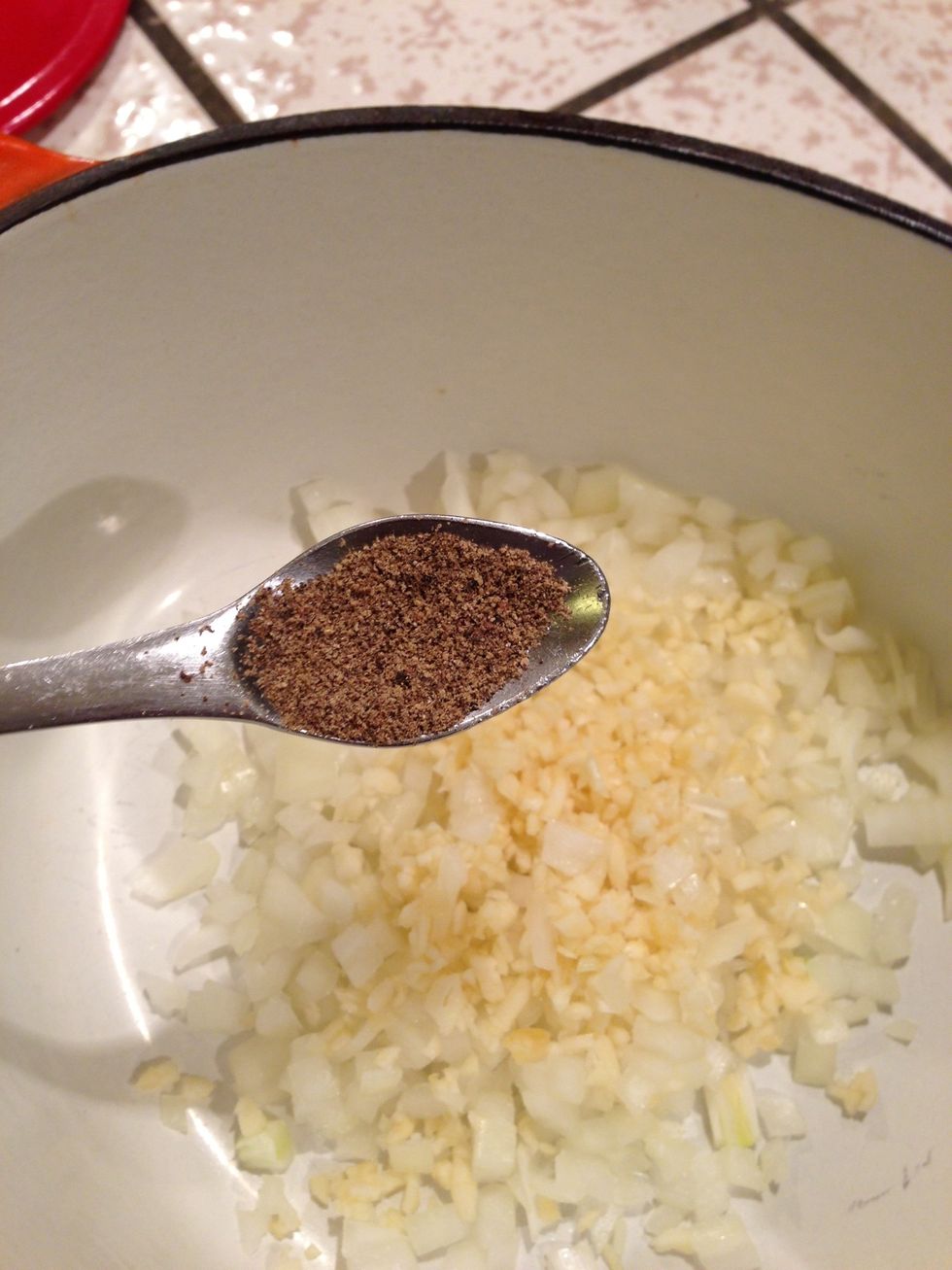 Combine it in a roasting pan with your pepper...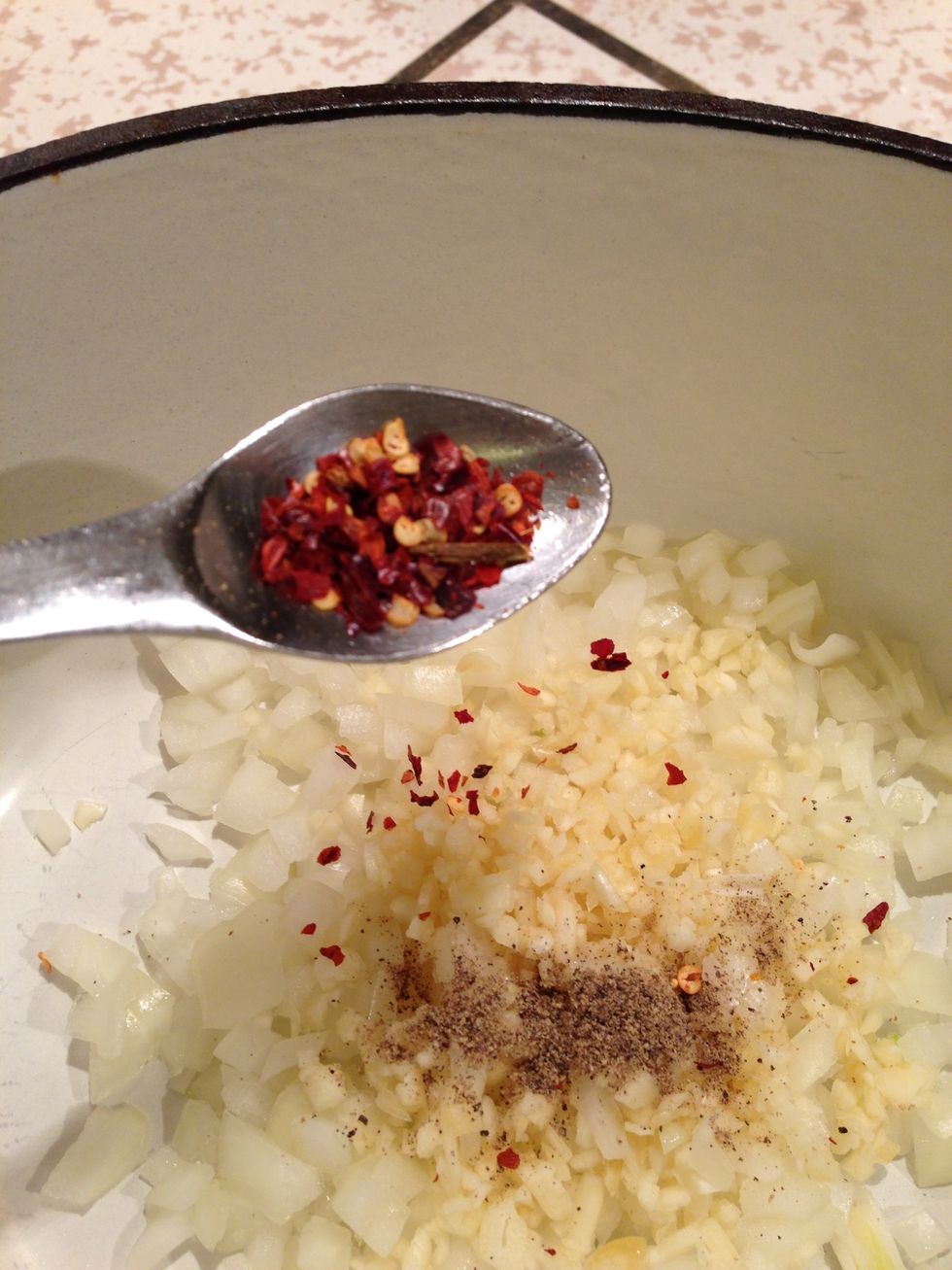 Add pepper flakes.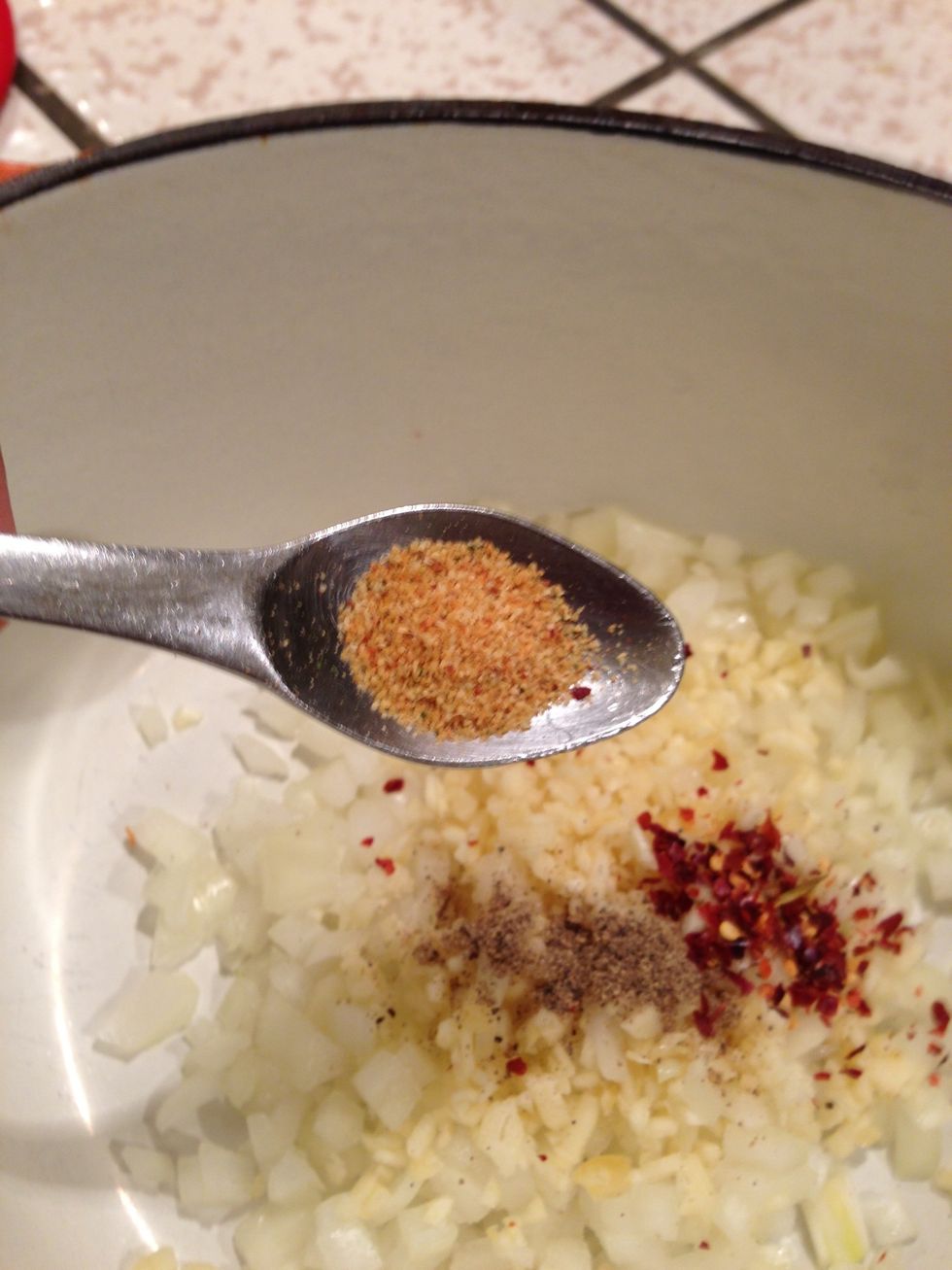 Garlic powder.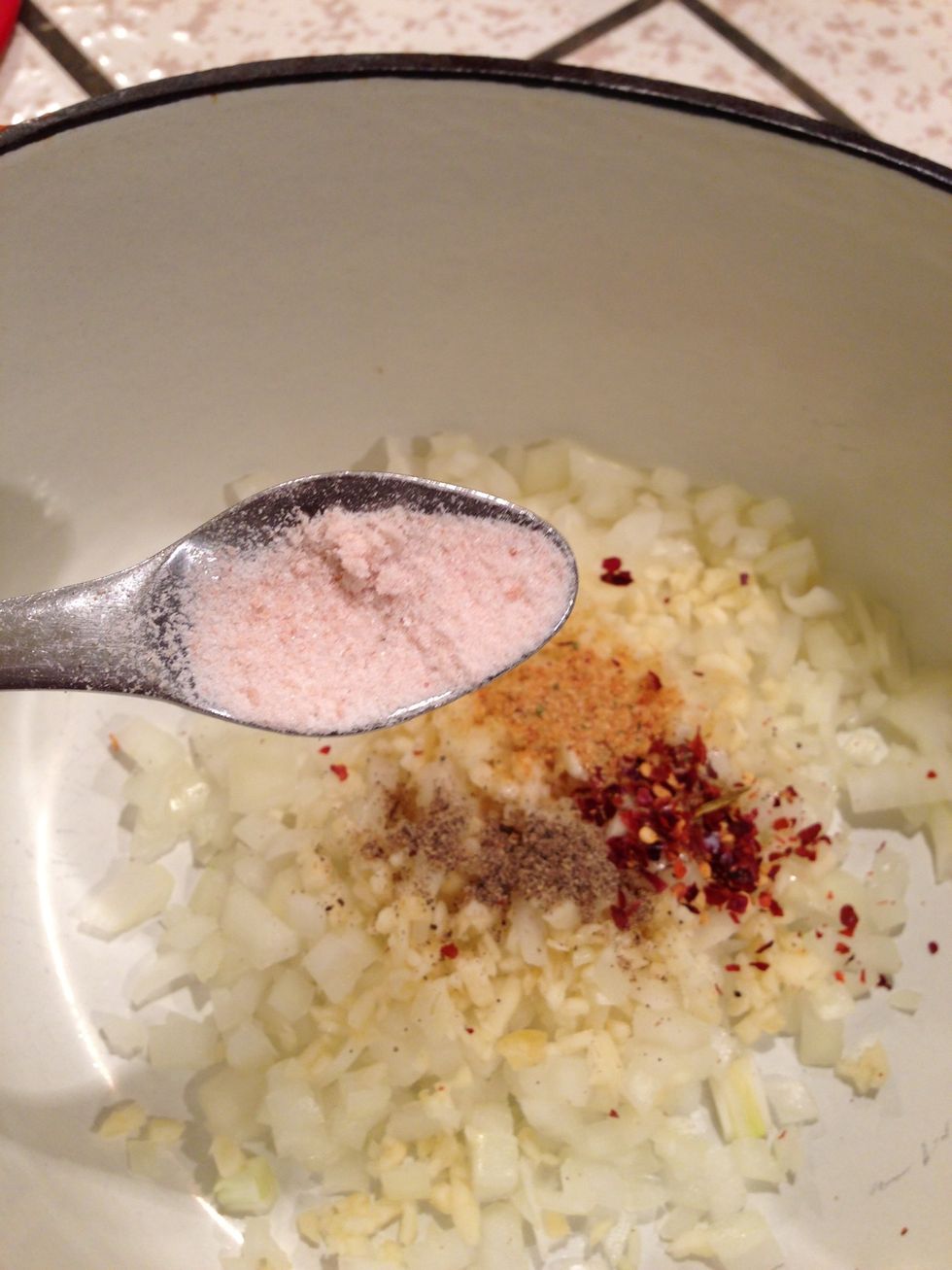 Salt.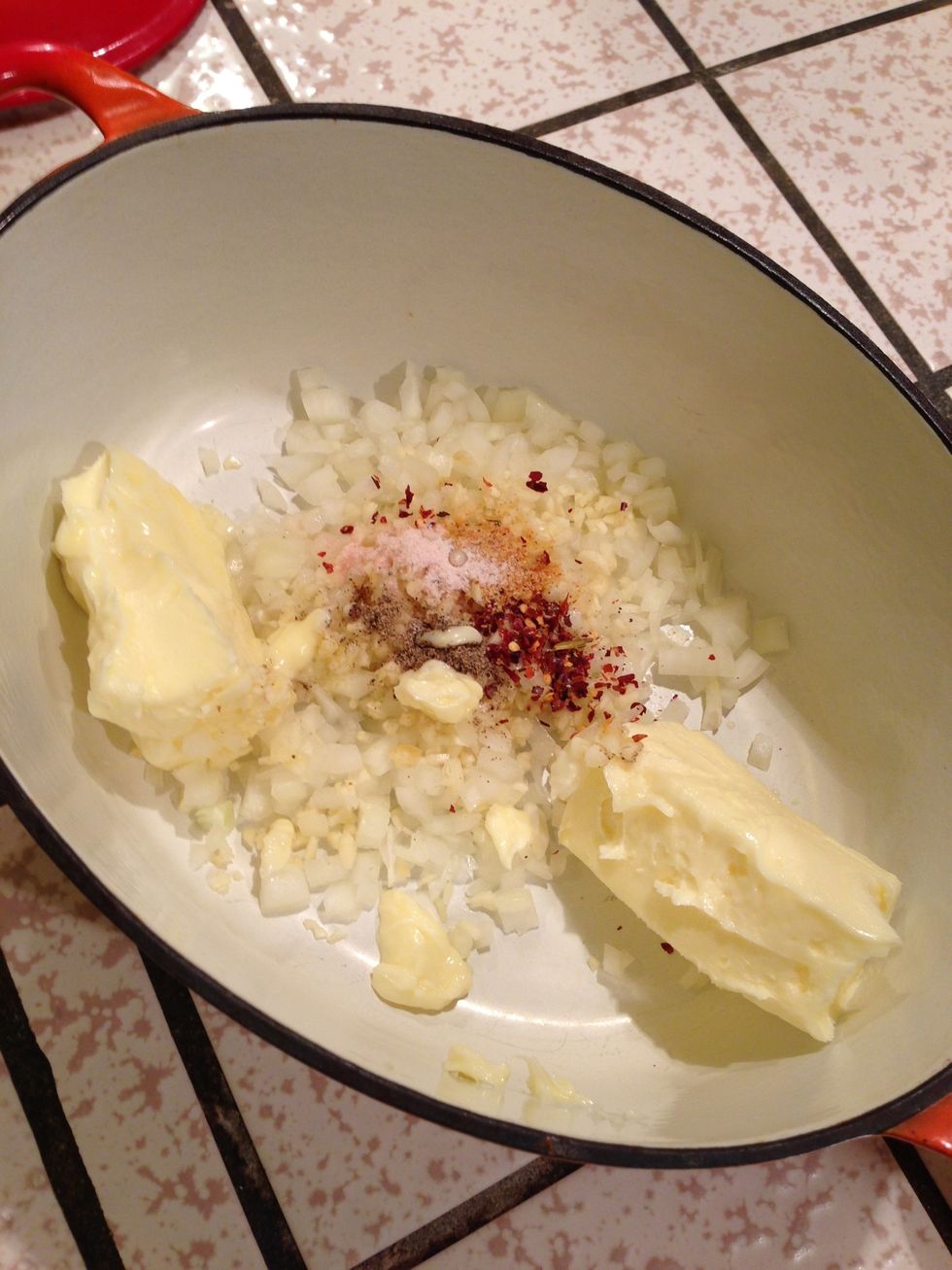 And softened butter. Place in a 450 degree oven and brown.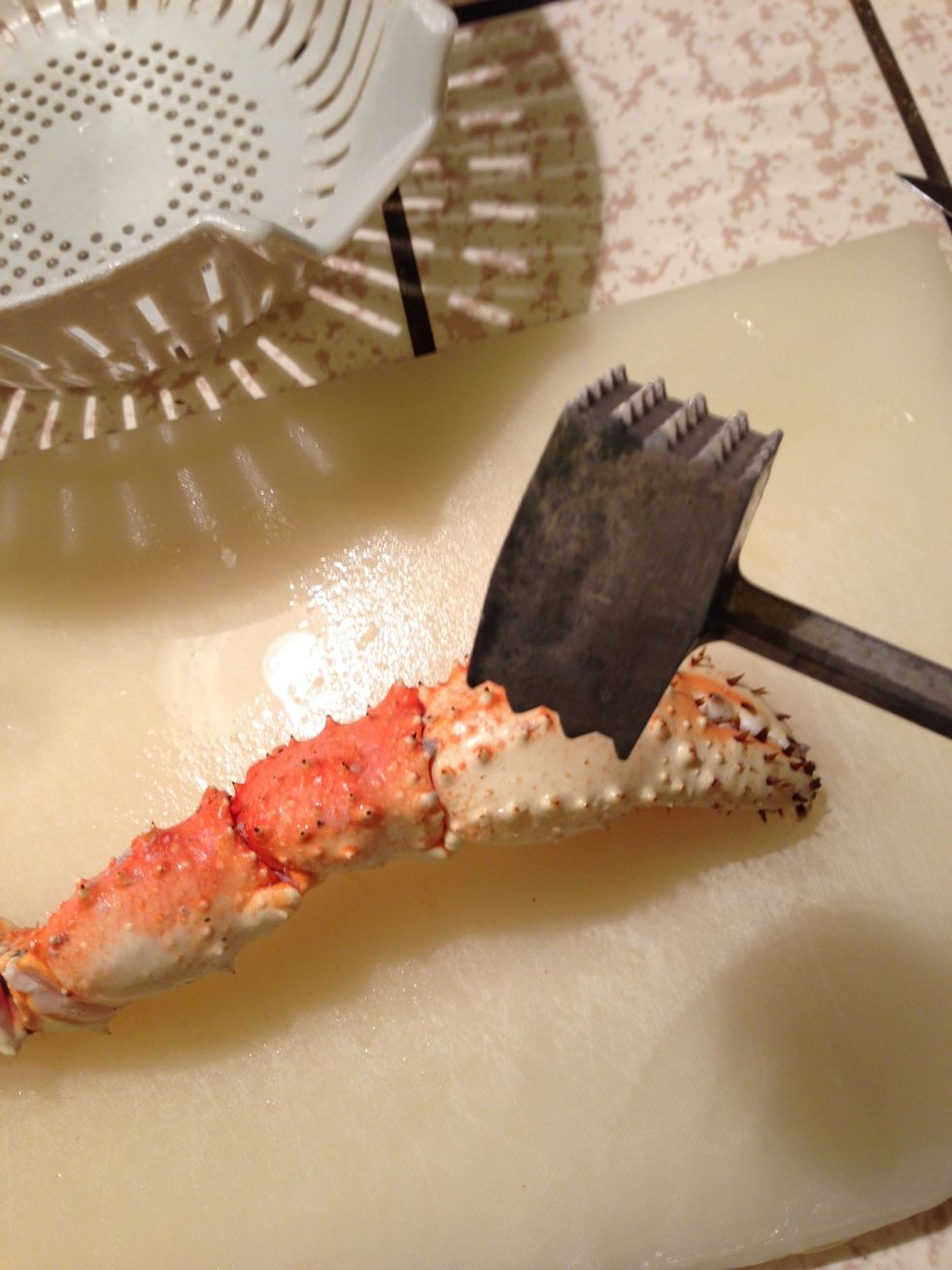 Rinse and crack your crab legs.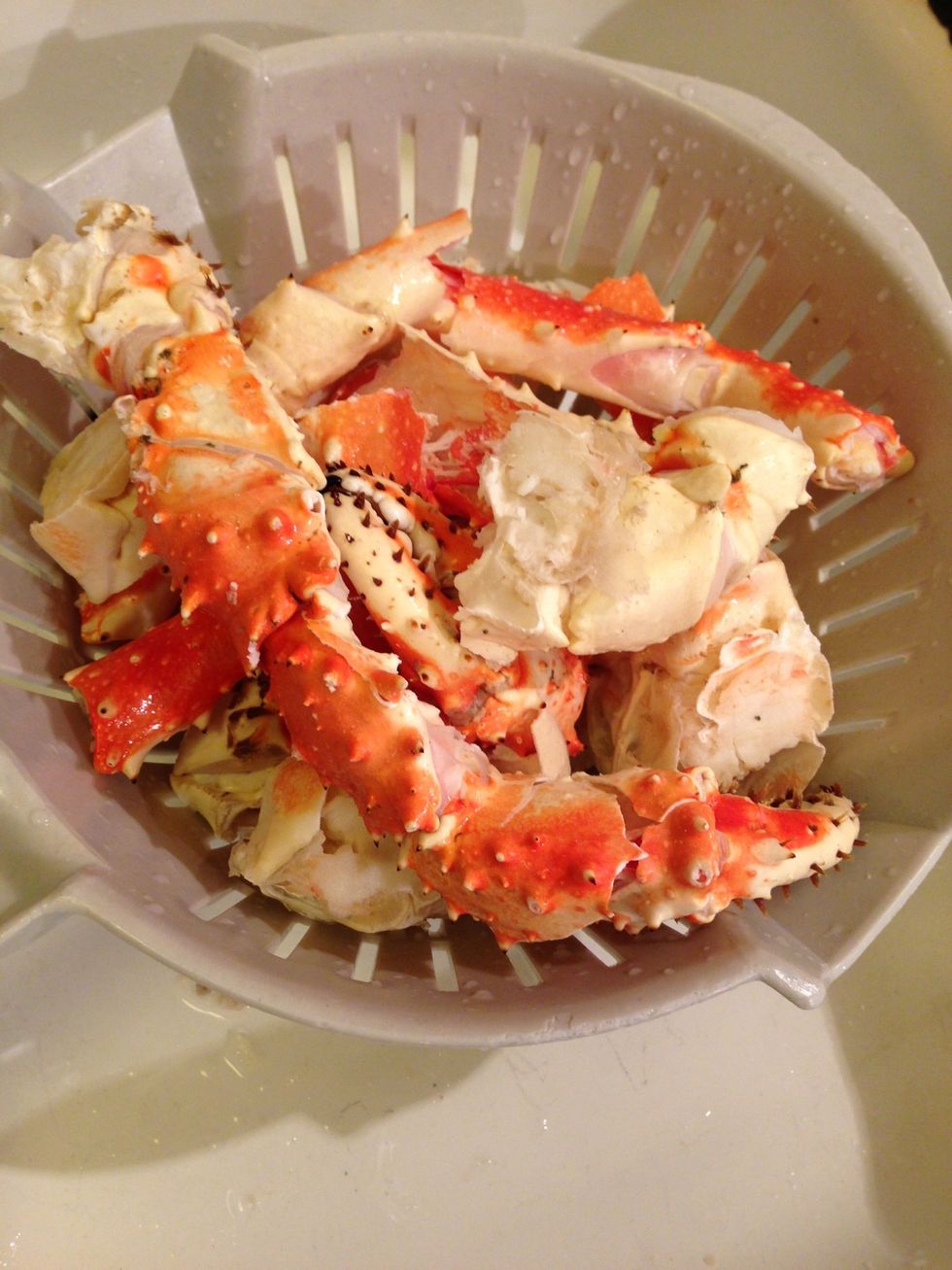 Ready to go.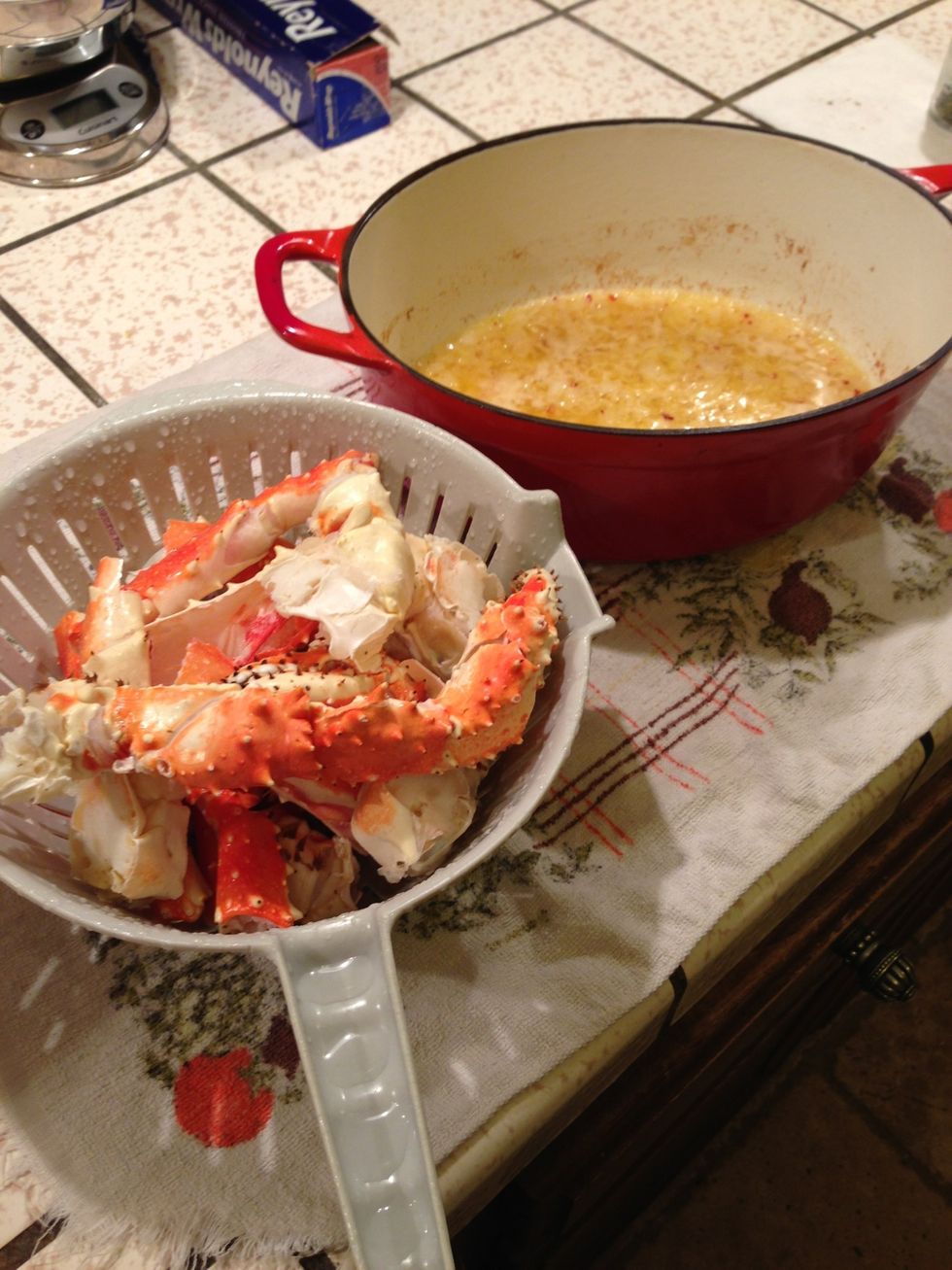 When onions and garlic are brown, remove from oven and add the crab.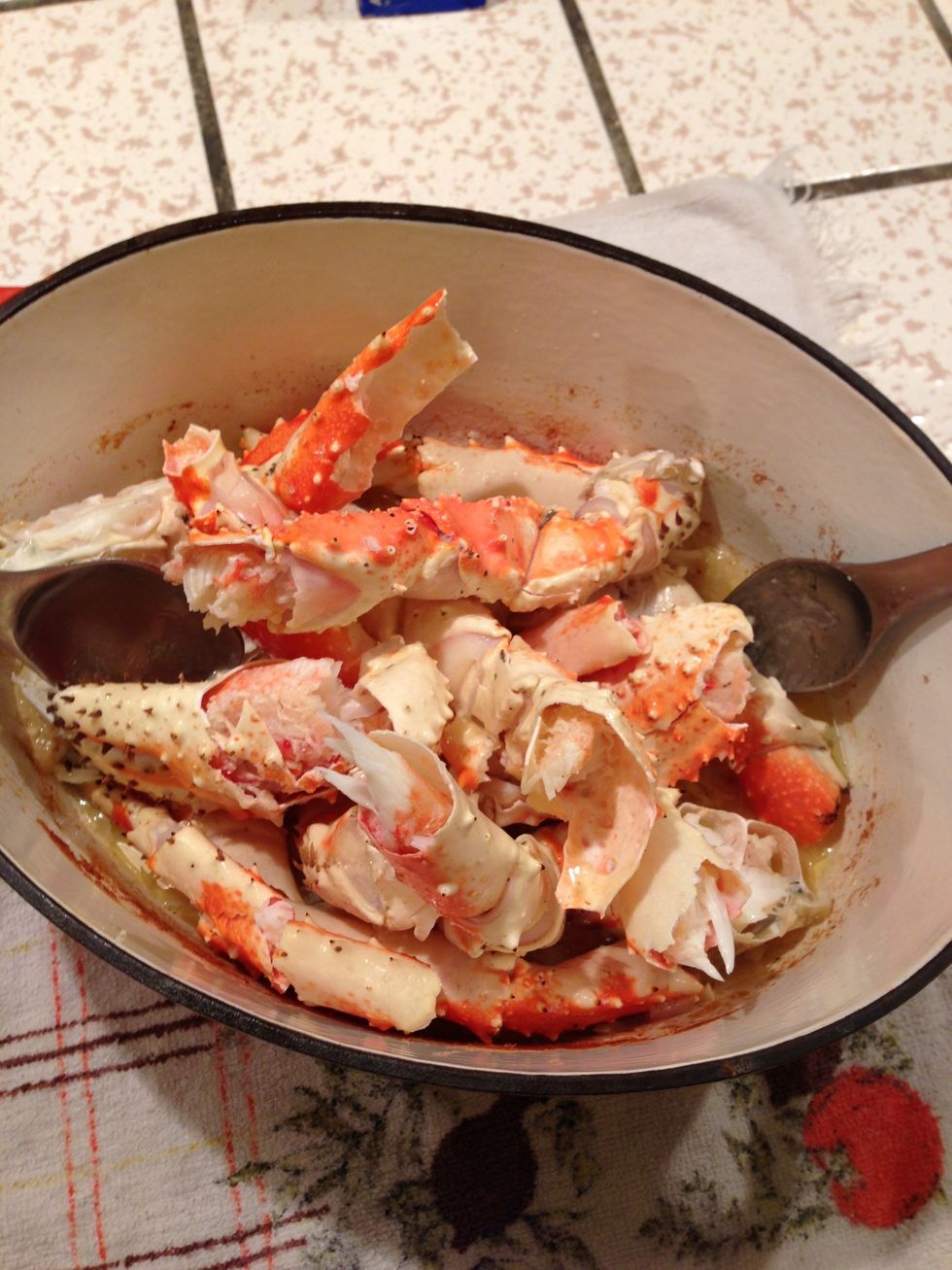 Mix and coat your crab legs.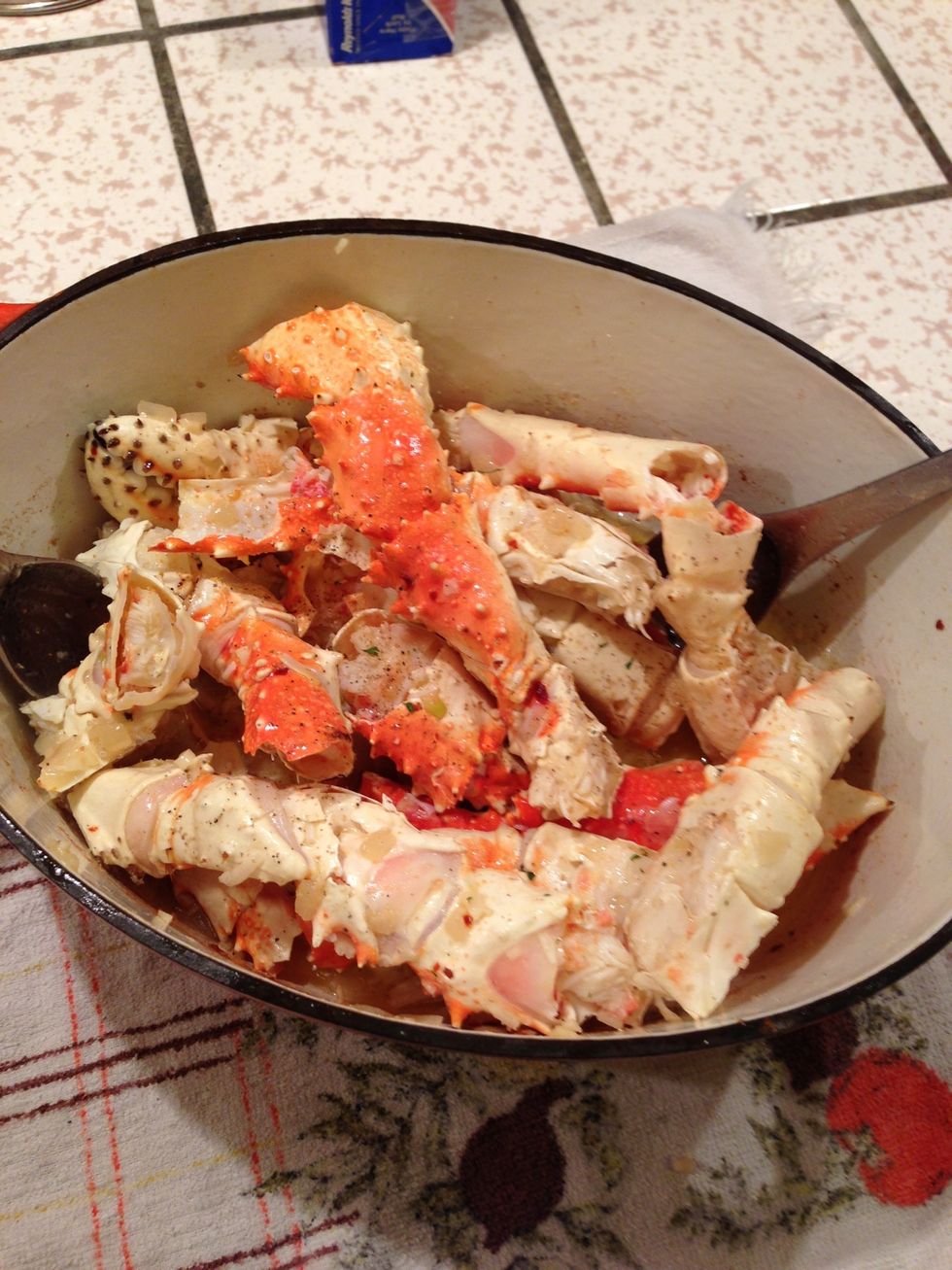 Place back in 475 degree oven for about 20 mins. Turning the legs about every 5 mins.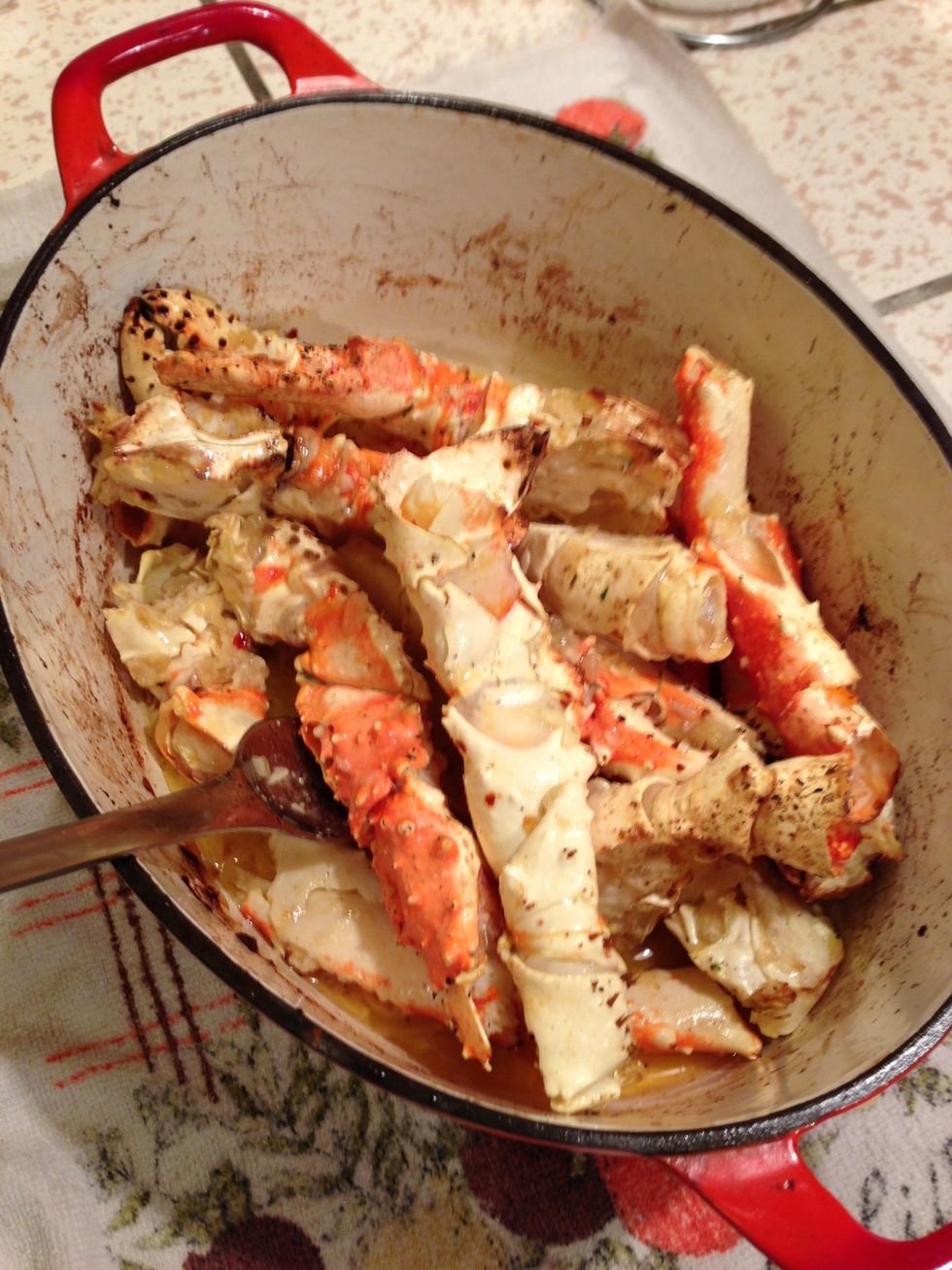 Garlic sauce should be brazed into the Crab shell.
Sprinkle with parsley and serve with lemon slices. Enjoy!
10.0 Crab legs
1.0 Whole bulb of garlic, finely chopped
1.0 Small onion, chopped
1.0c Butter, softened
1/2tsp Salt
1/2tsp Garlic powder
1/4tsp Red chile pepper flakes
1/4tsp Black Pepper
Lemon Slices
Chopped parsley