Set room temperature butter in a bowl.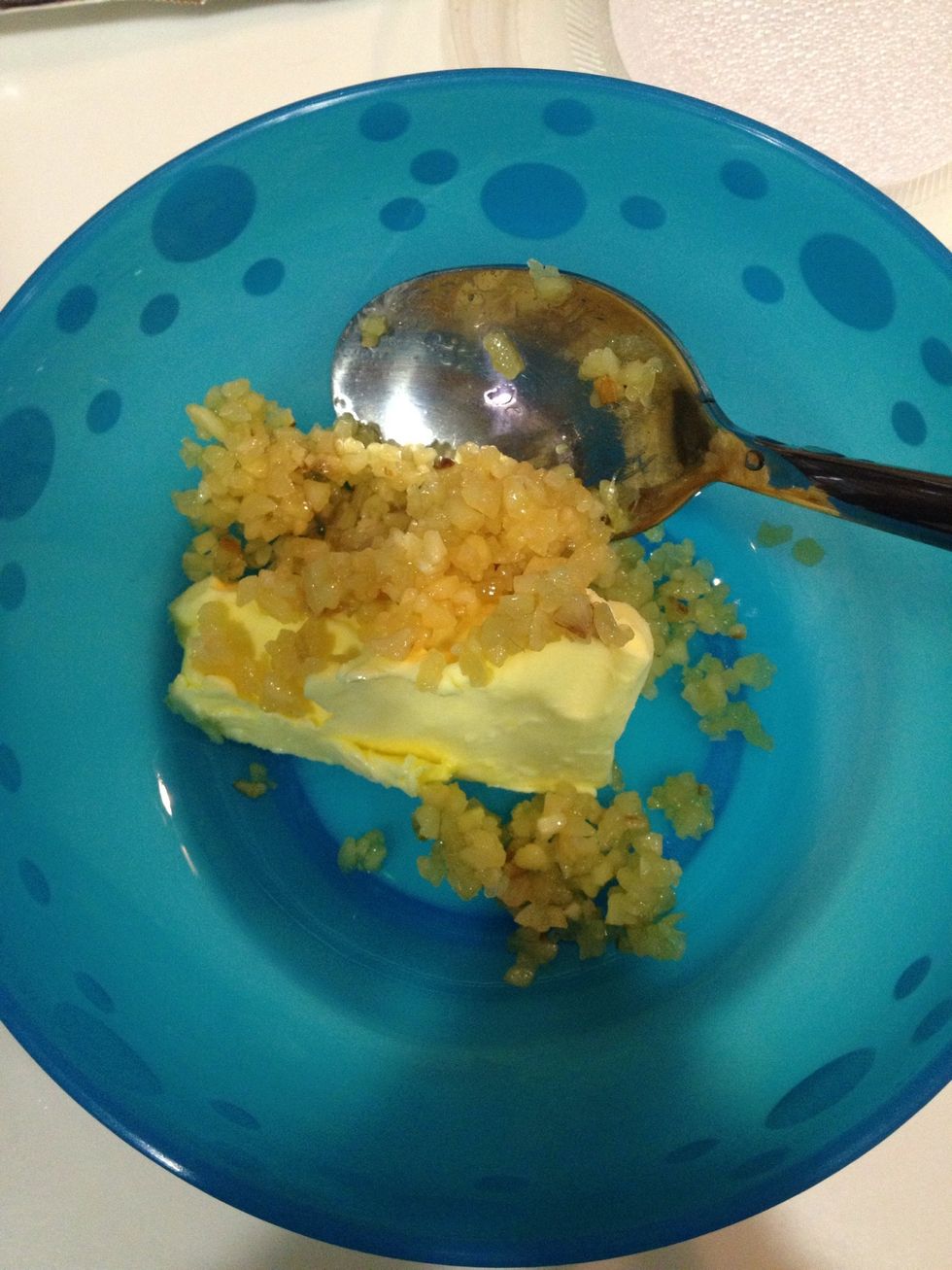 Add chopped garlic.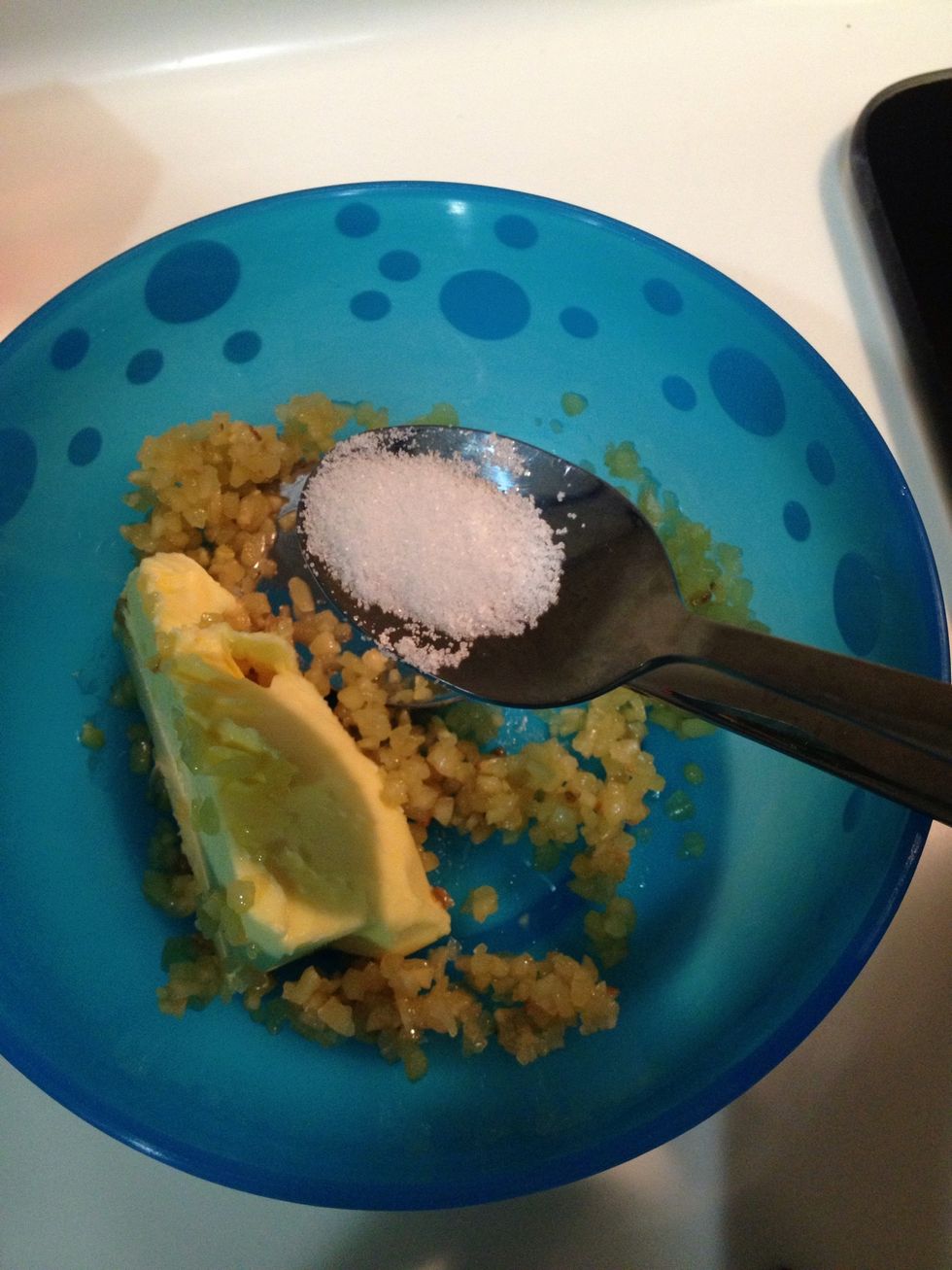 Add some salt if you're using unsalted butter like me.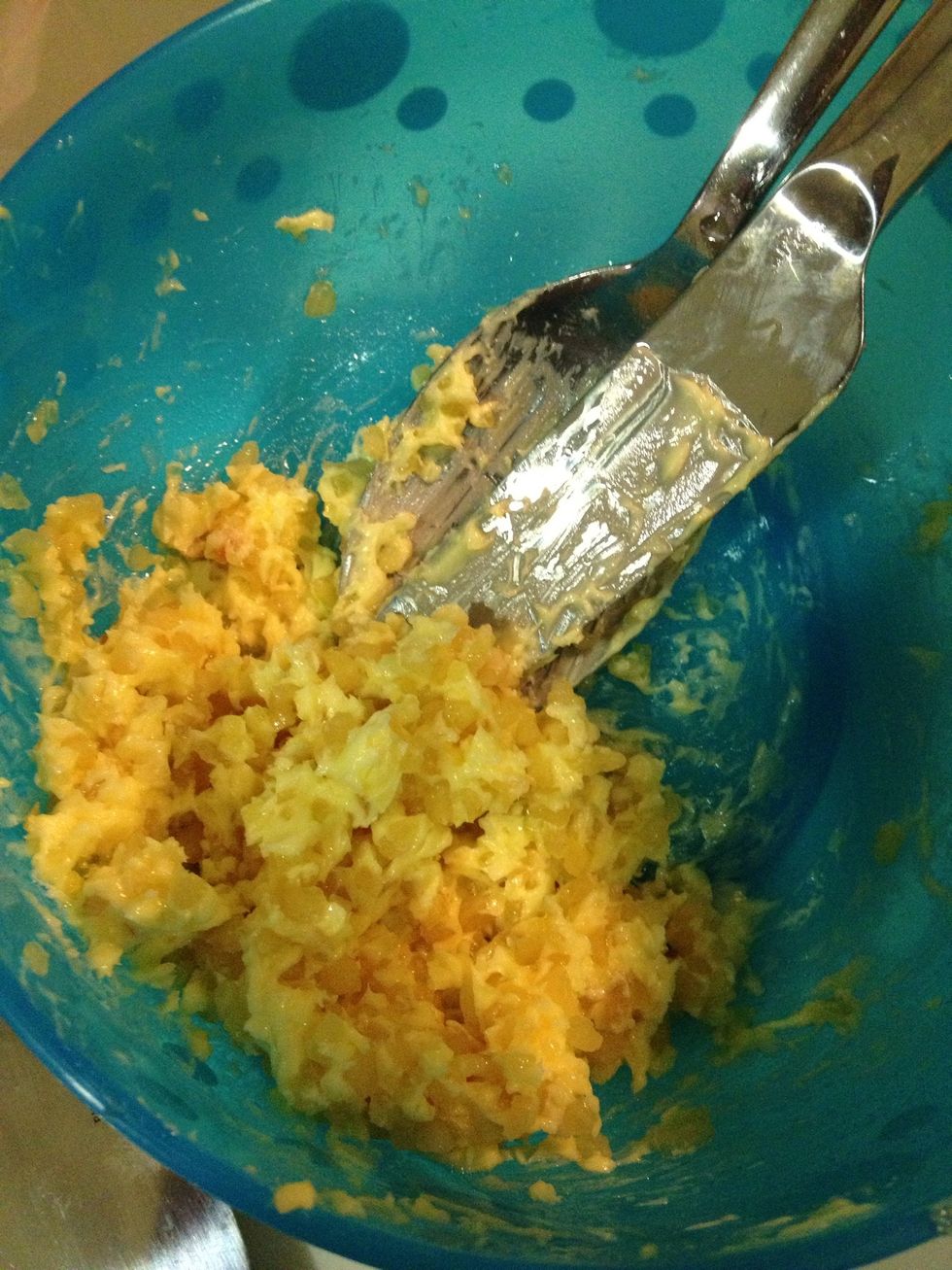 Mix well.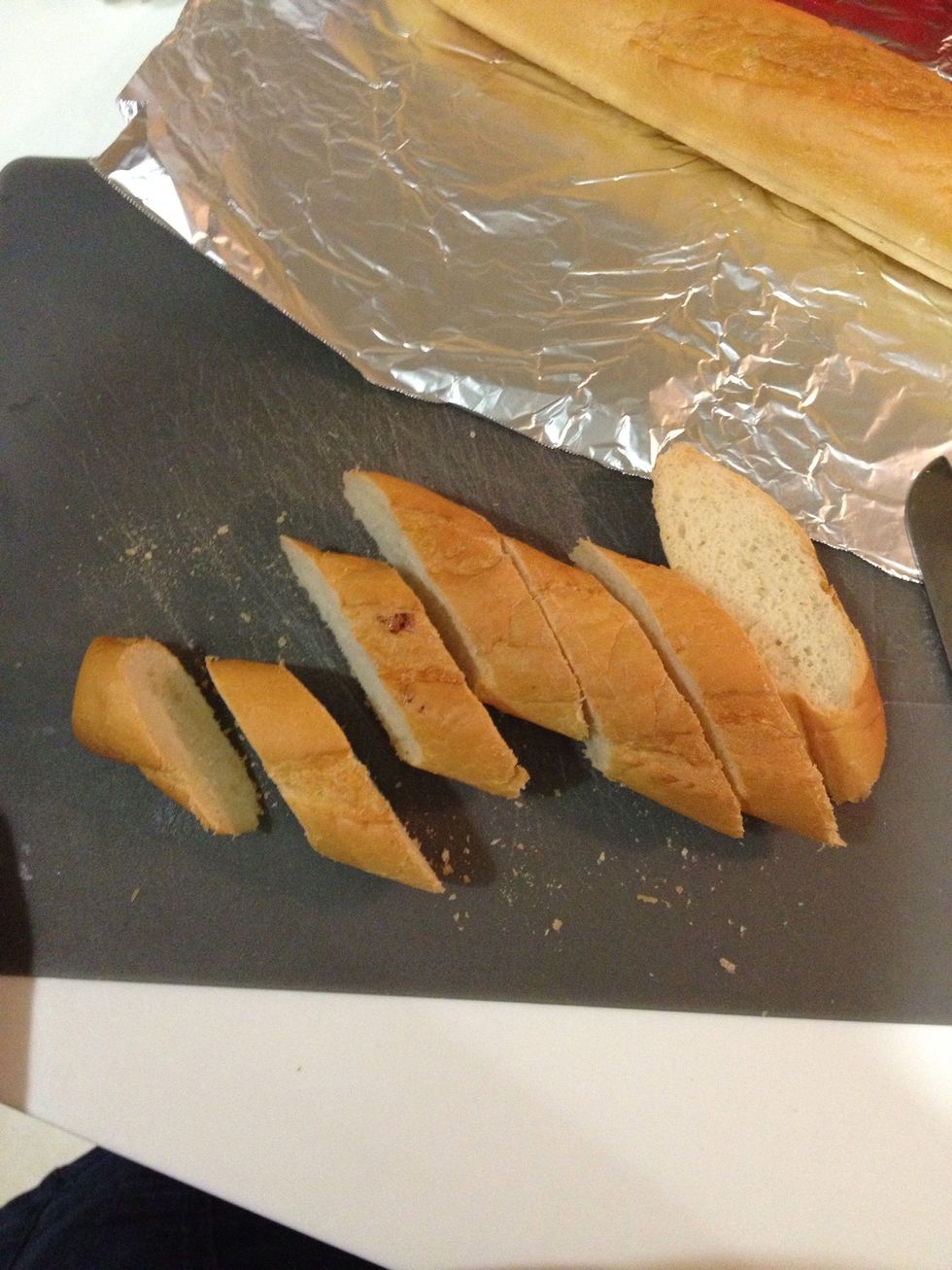 Slice your bread (not too thin else entire slice will be crunchy). I'm using French loaf.
Spread it on both side.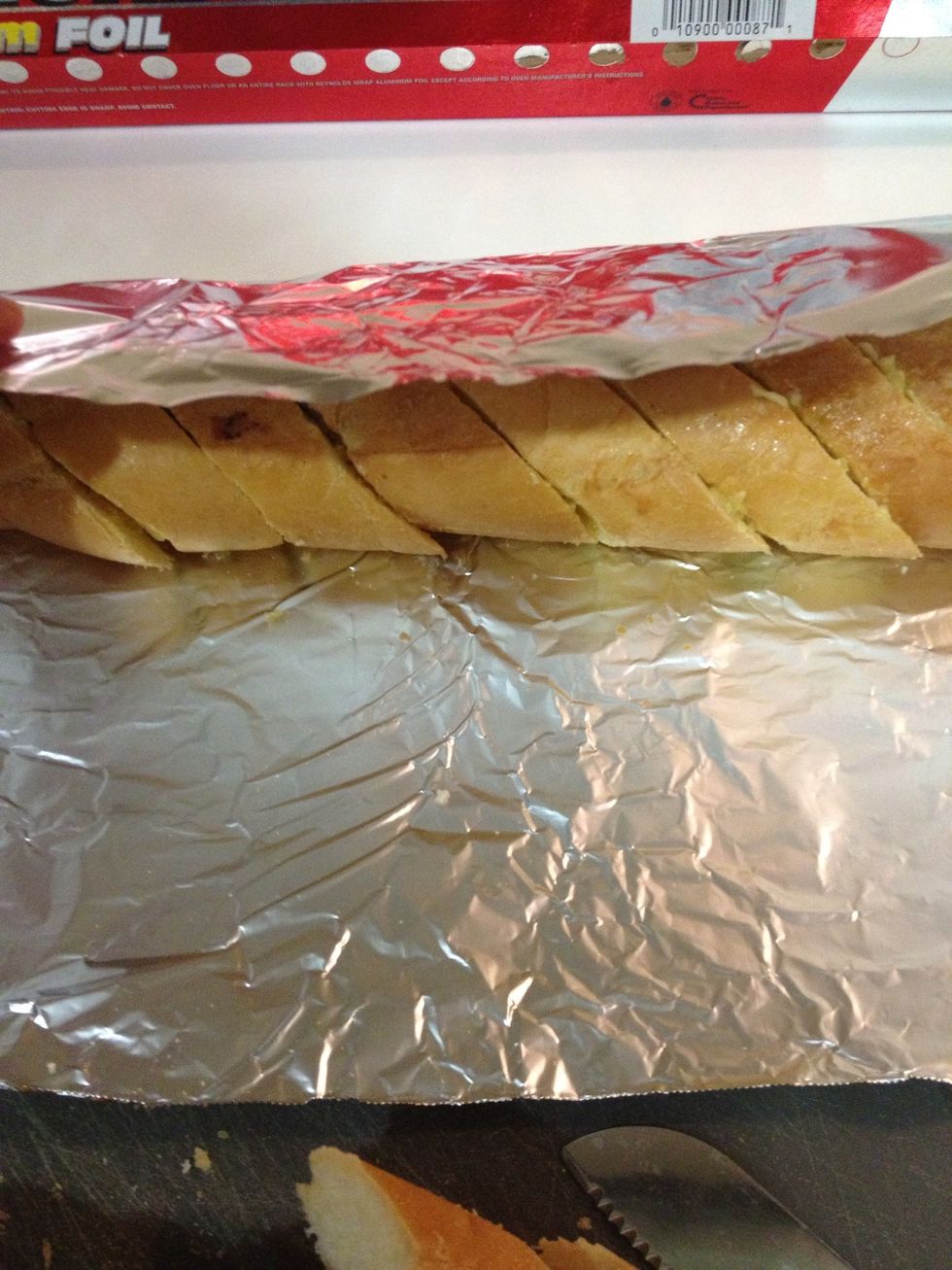 Is only 2 of us. So I'm wrapping the remaining with aluminum foil.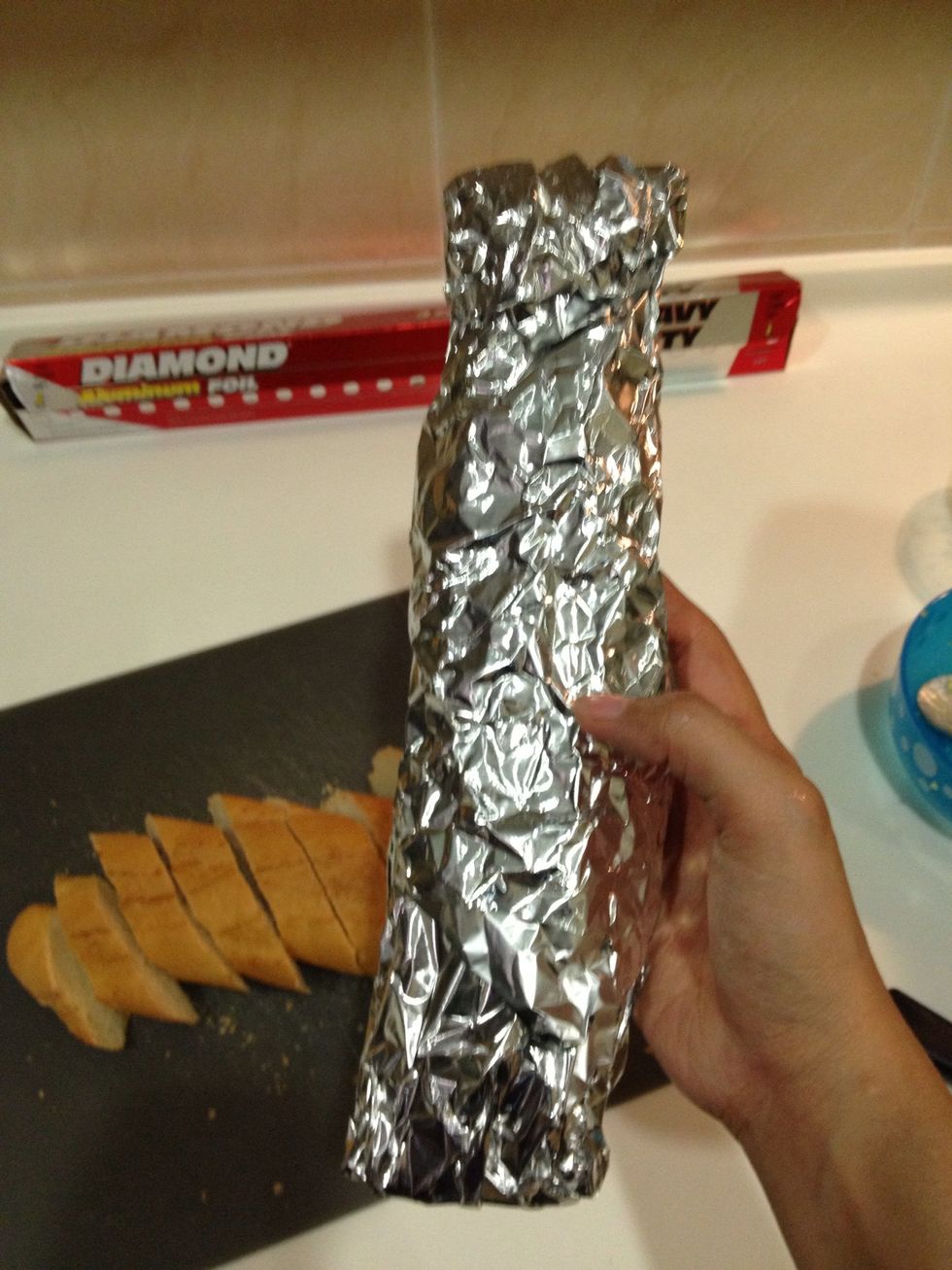 And keep the remaining in the fridge. Keep in freezer if you're not gonna consume it within the same week.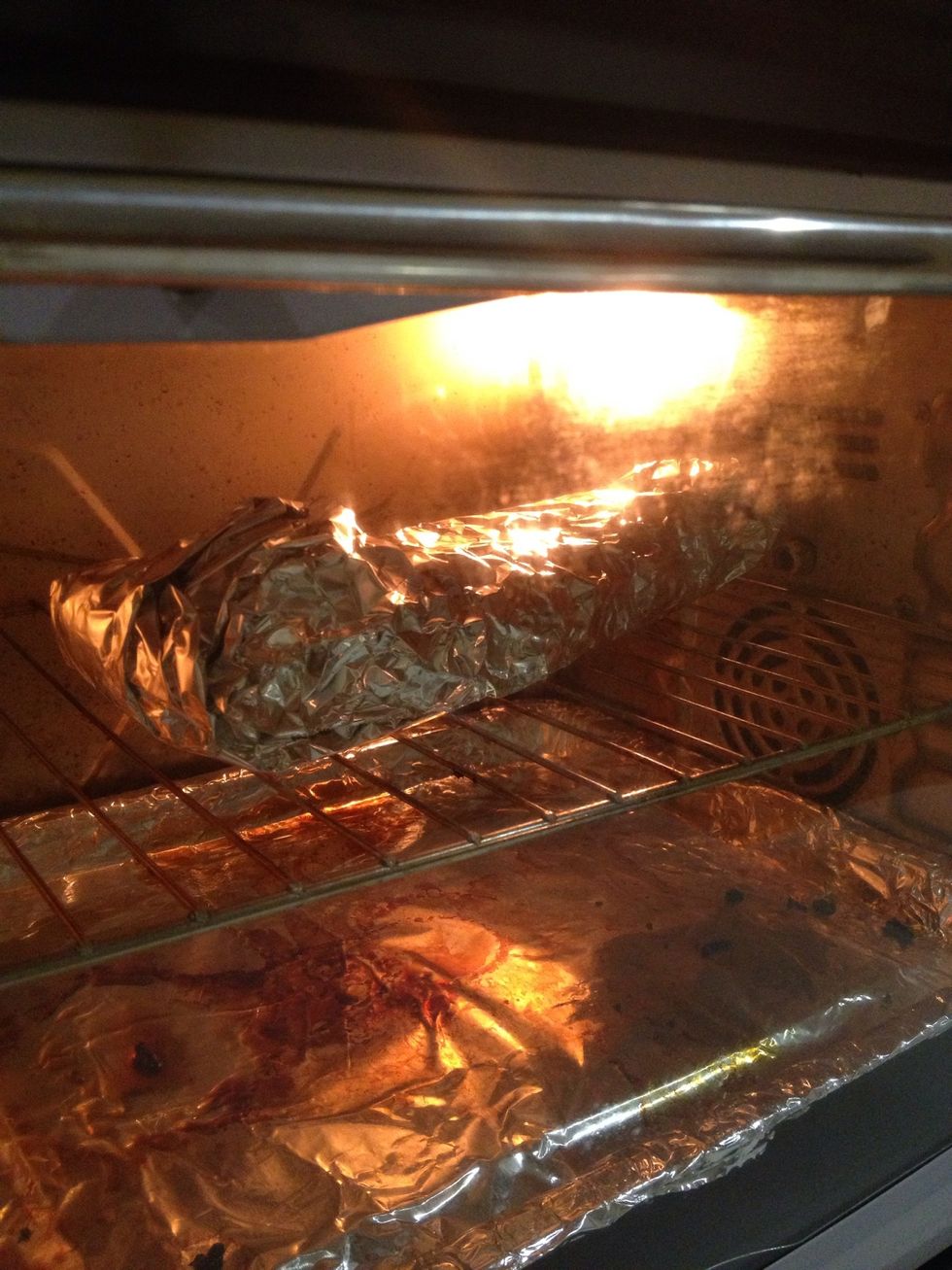 If you kept it in freezer, you need to heat the entire thing until soft. Probably about 5-10 minutes. Check from time to time.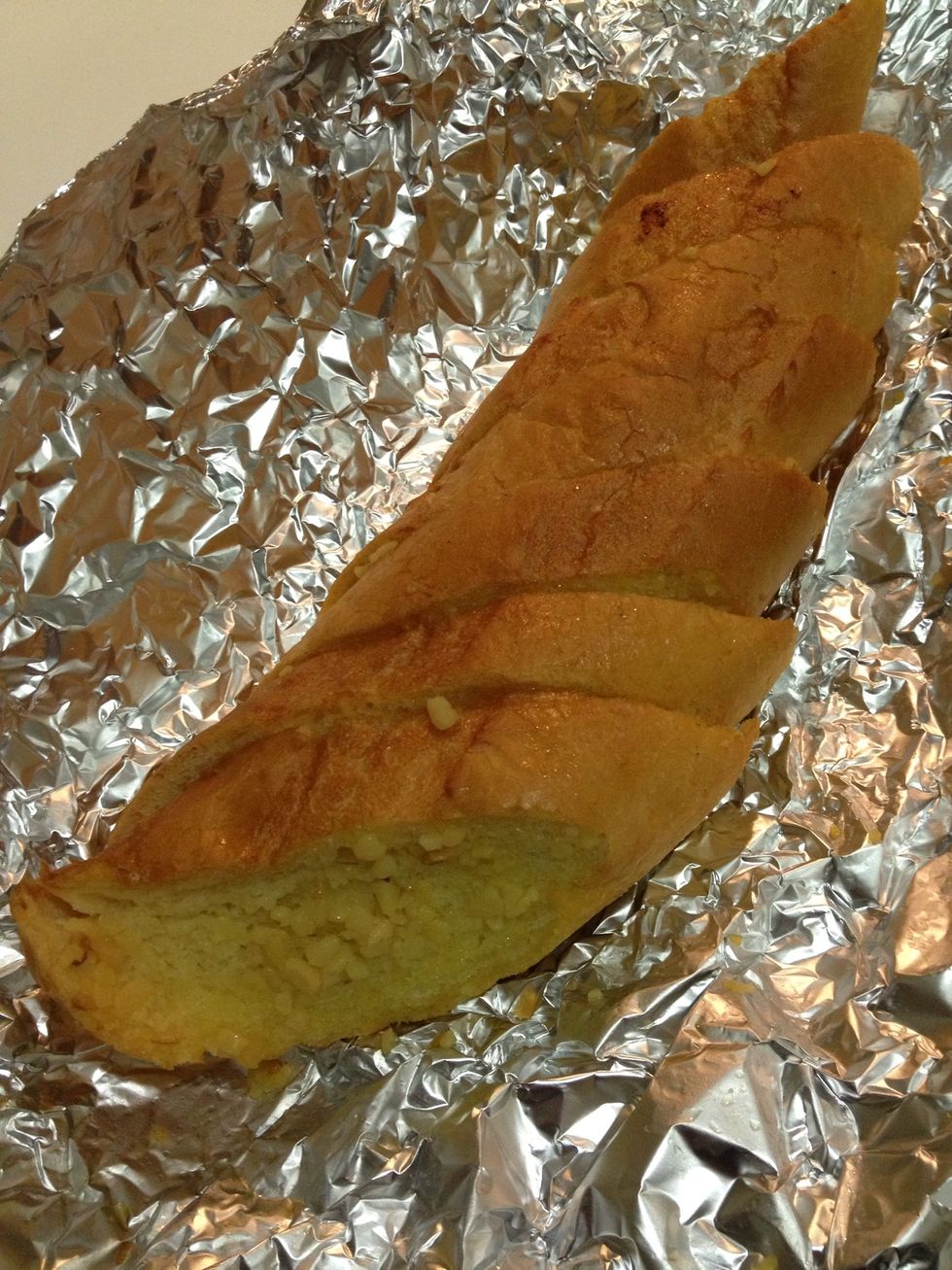 If its in fridge, unwrap and sprinkle with Parmesan cheese and toast for 10 minutes.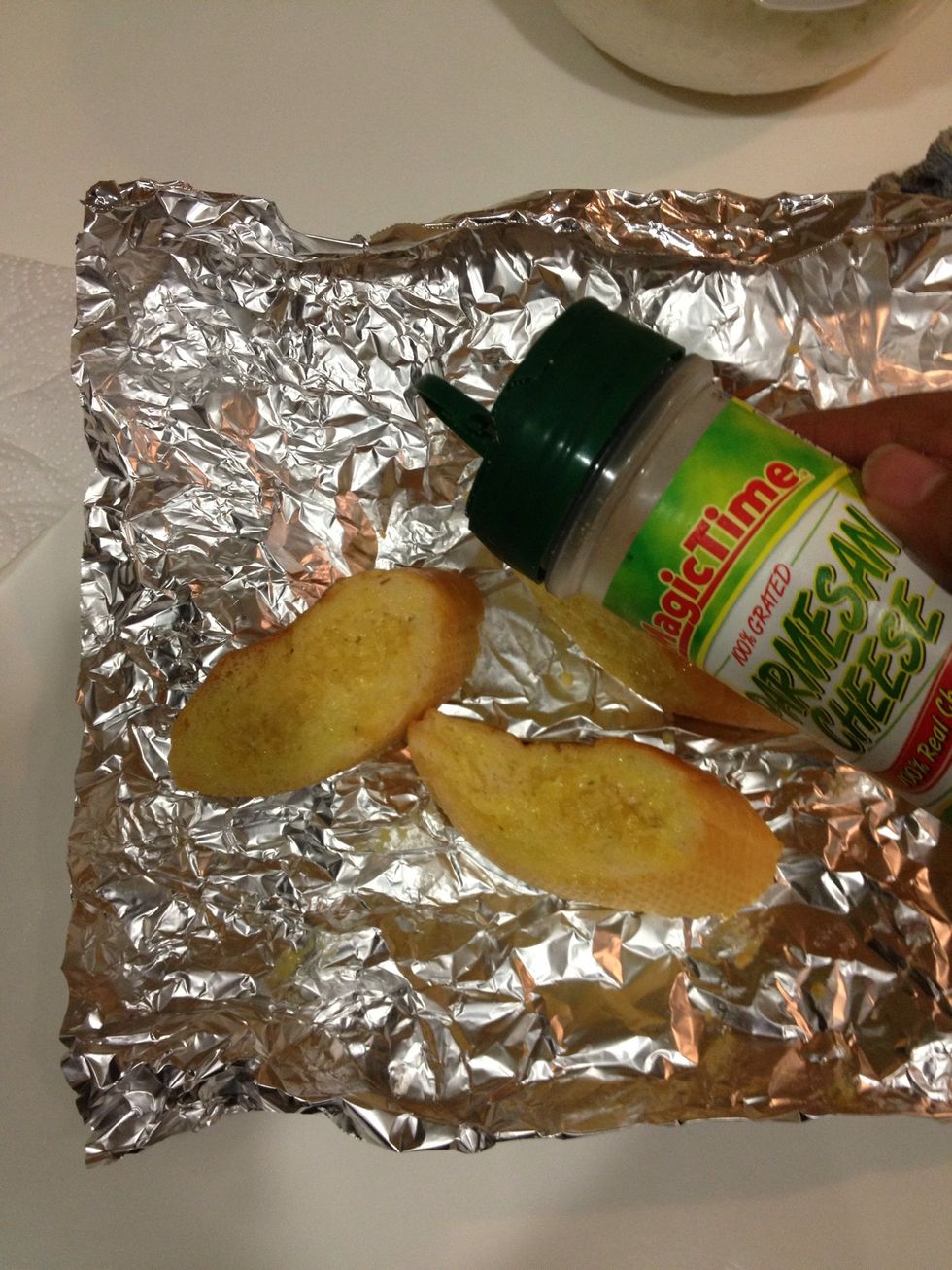 For room temperature, sprinkle some Parmesan cheese.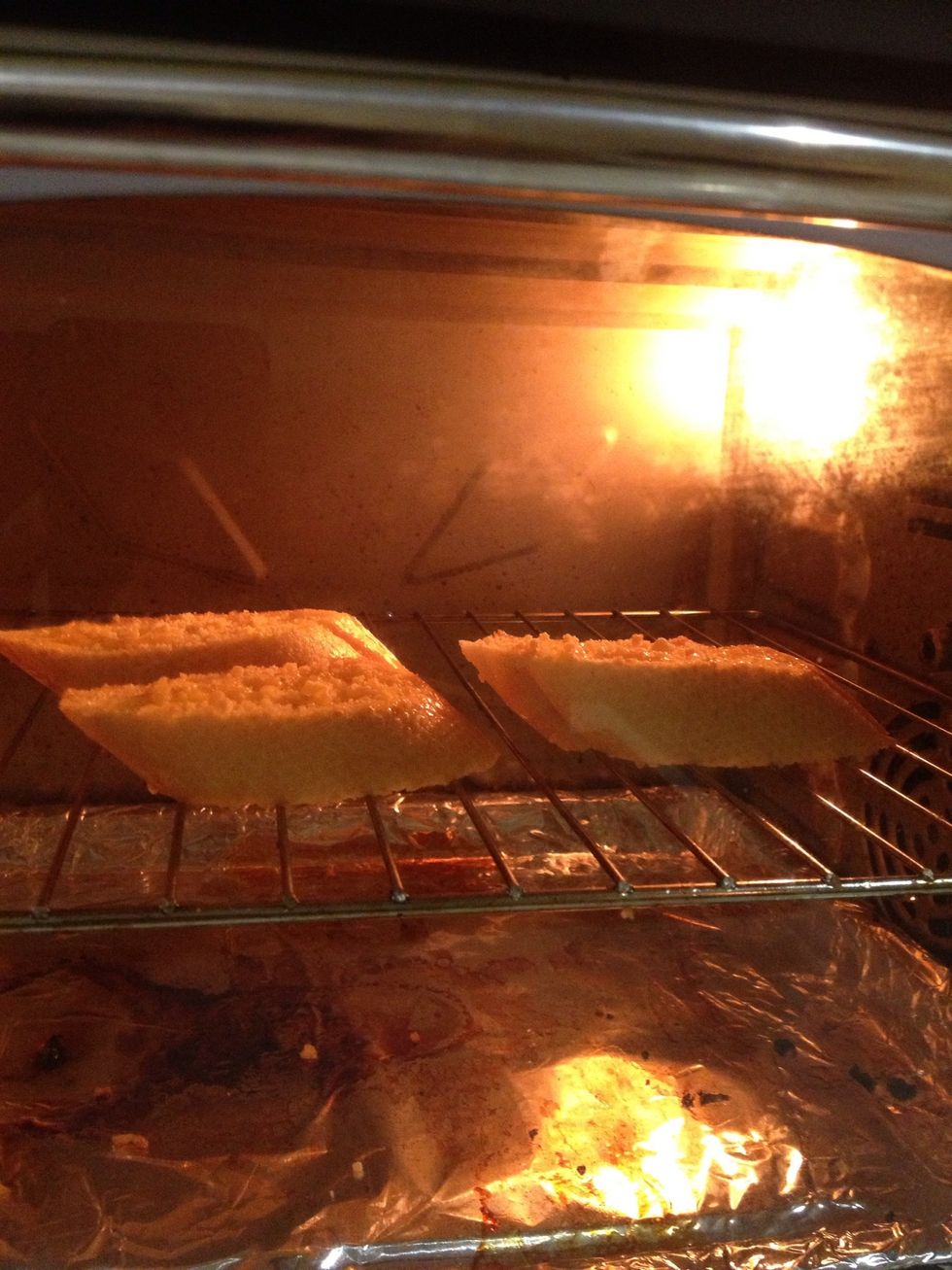 Toast it in 180°C for about 5 minutes or until golden brown.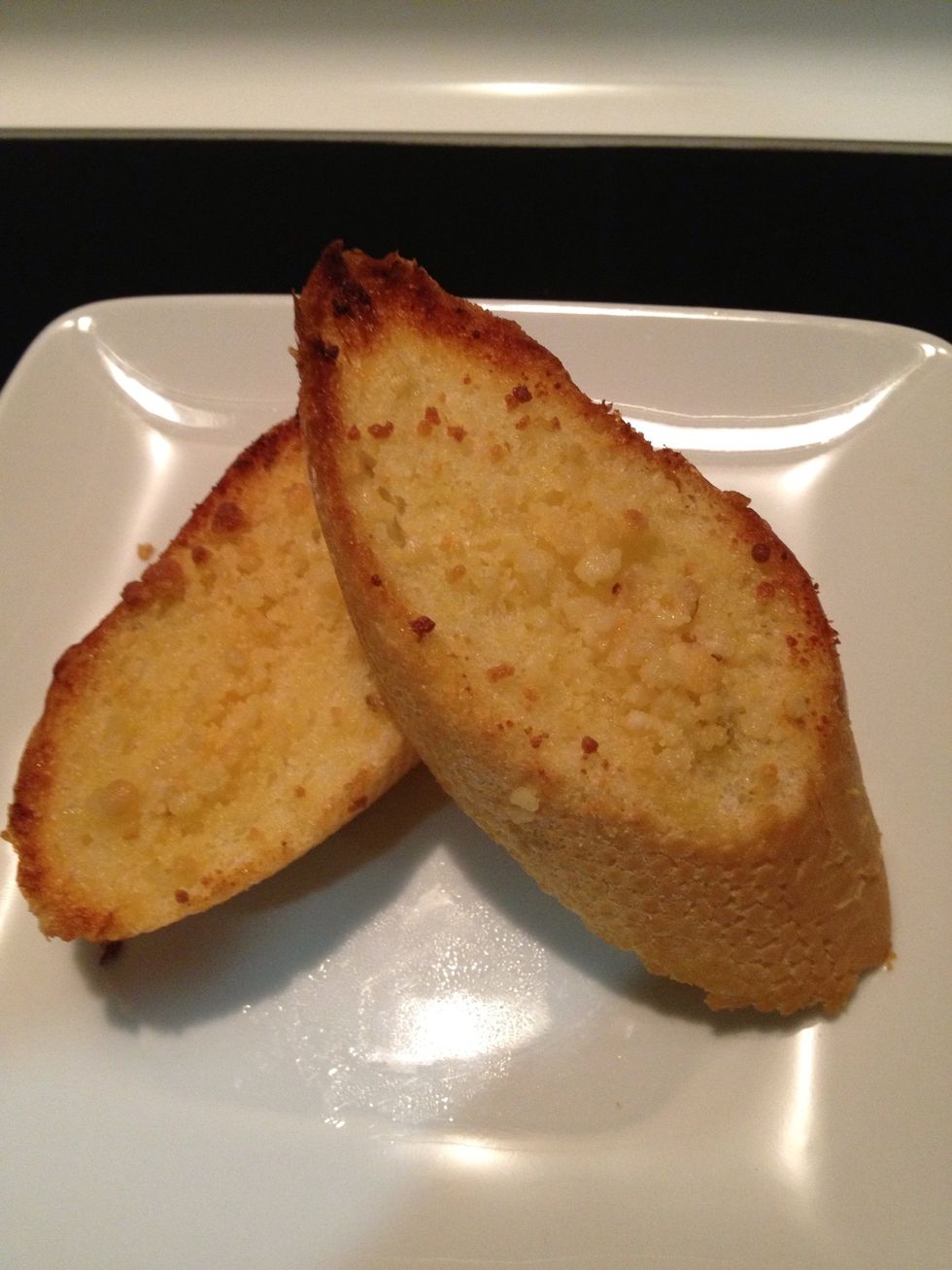 Crunchy on the outside, soft in the inside. Enjoy! 😍
Recently I made garlic bread again, I cut the baguette this way and in between I stuffed more garlic. Pretty yummy too!
4.0Tbsp Butter
2.0Tbsp Chopped garlic
Parmesan cheese
1/2tsp Salt (optional)
1.0 French loaf