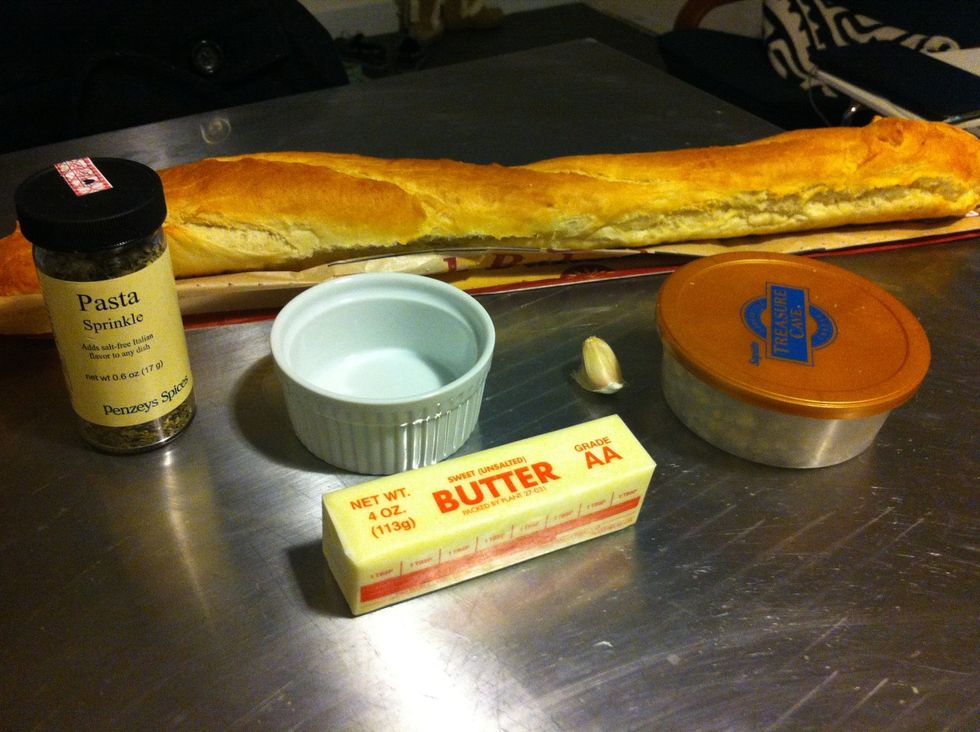 Assemble ingredients.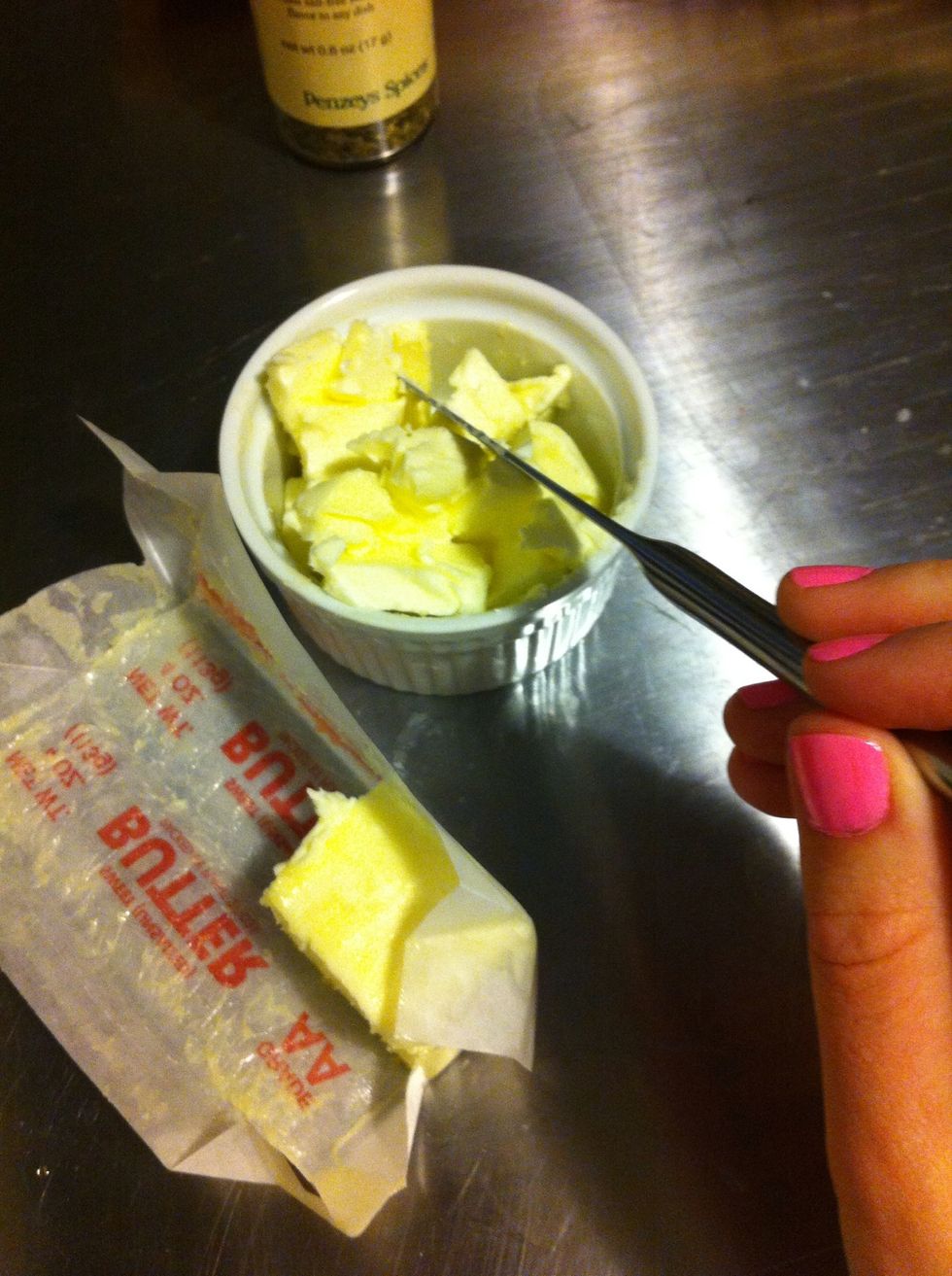 Cut up butter and place into small bowl.
Press garlic into bowl.
Sprinkle in a little bit of Gorgonzola cheese.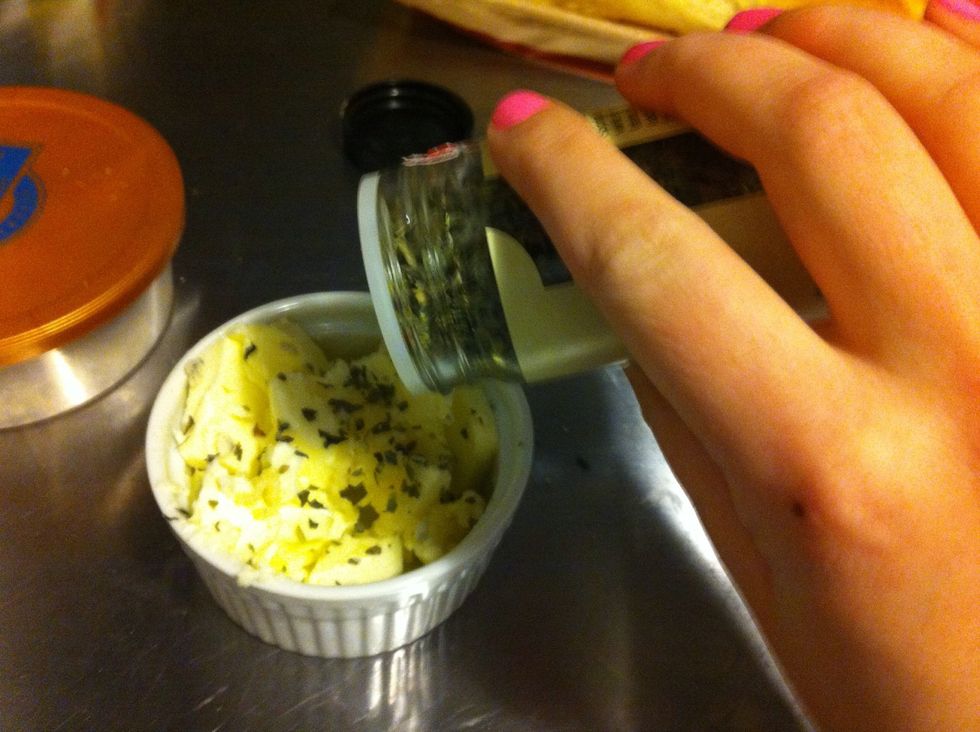 Sprinkle in some herbs.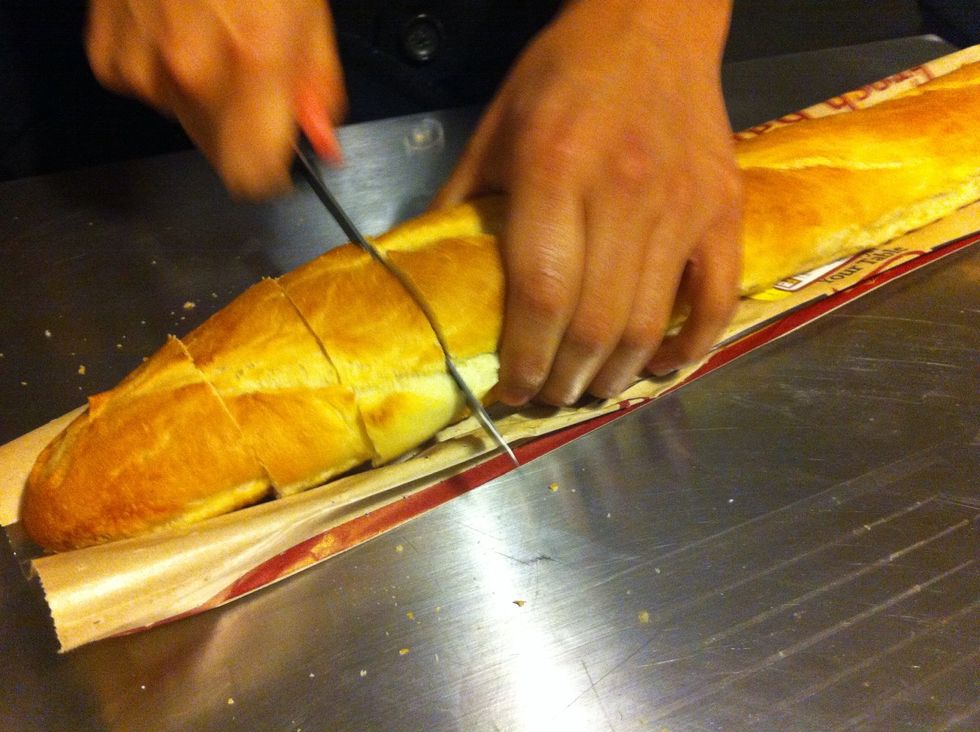 Meanwhile, have your partner cut bread into slices.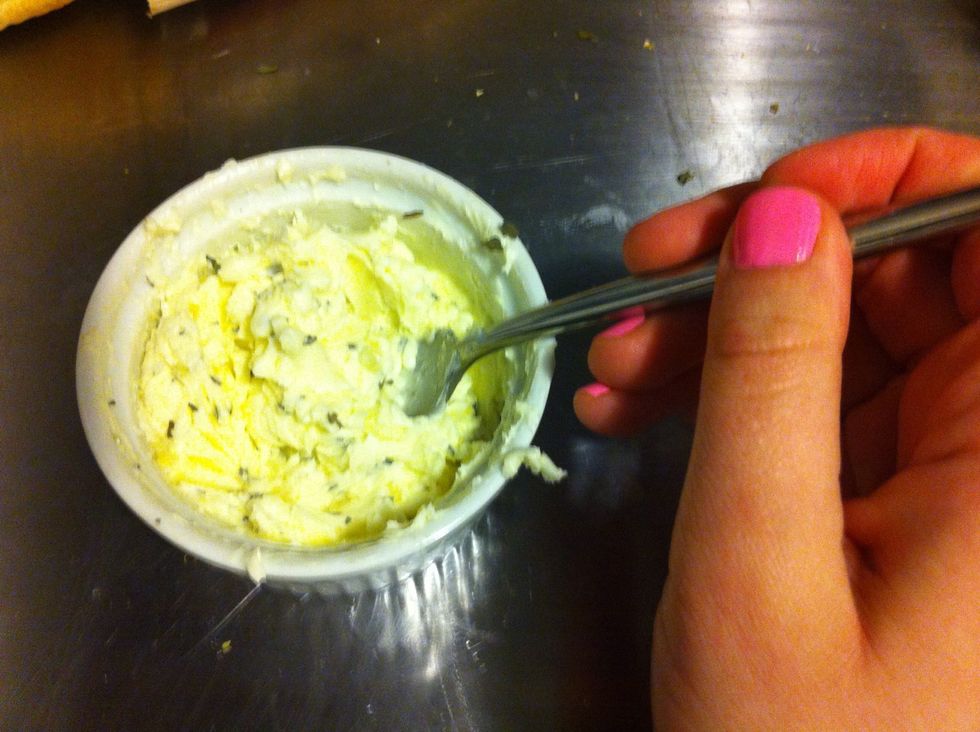 Mix with fork.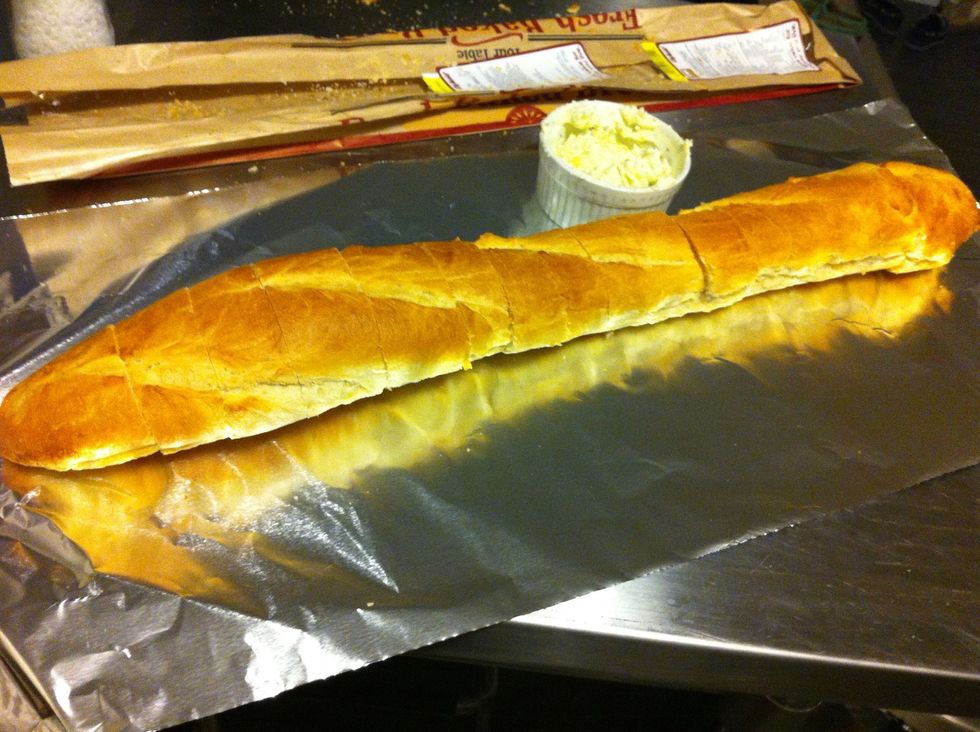 Place sliced bread on a long sheet of foil.
Using a rubber scraper or some other spreading device, spread butter mixture evenly on each side of each slice.
Wrap foul tightly around ends of bread, but leave the top slightly open.
Place bread in a 400 degree oven for 10 minutes.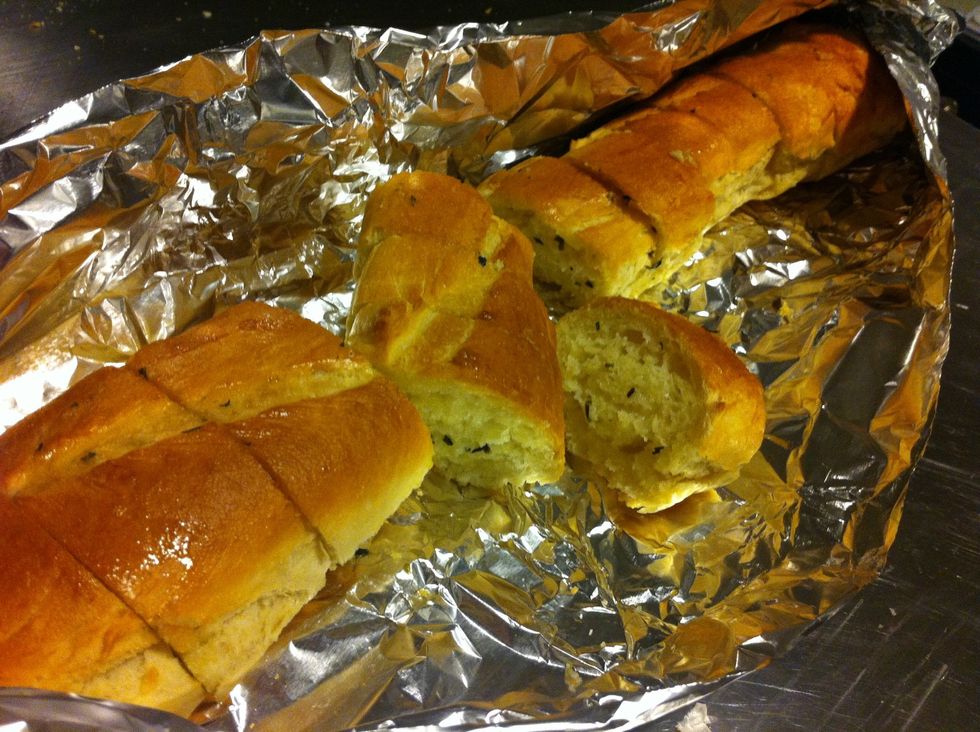 Remove from oven. Eat.
3/4 of a full stick of butter
1 large clove garlic
A few sprinkles of gorgonzola cheese
Some dried herbs