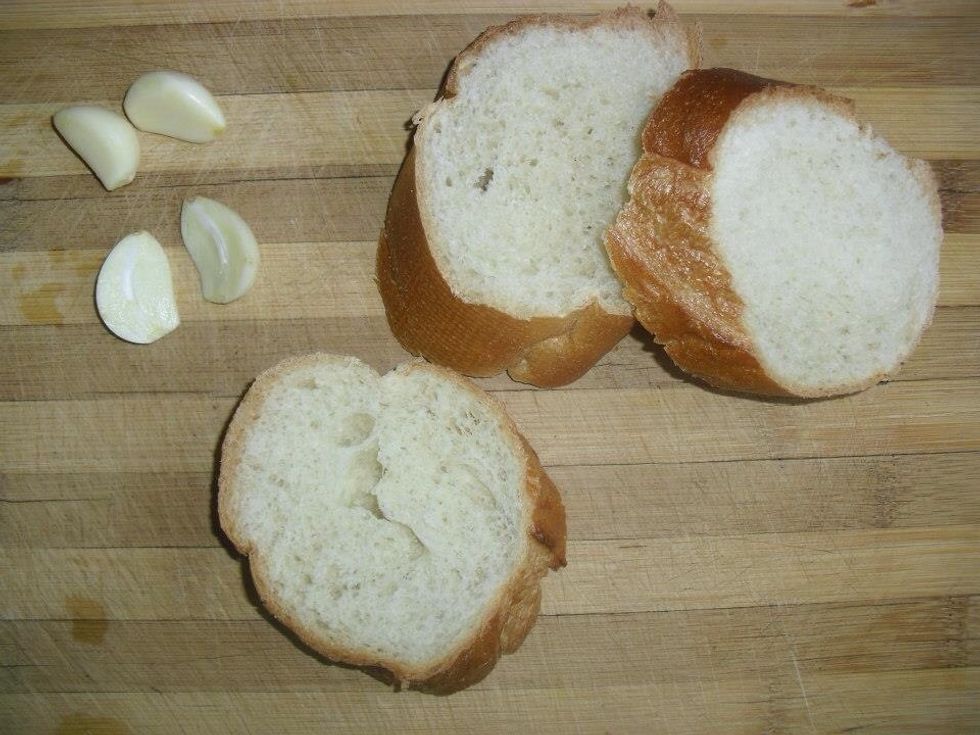 Slice the french loaf then slice the garlic diagonally .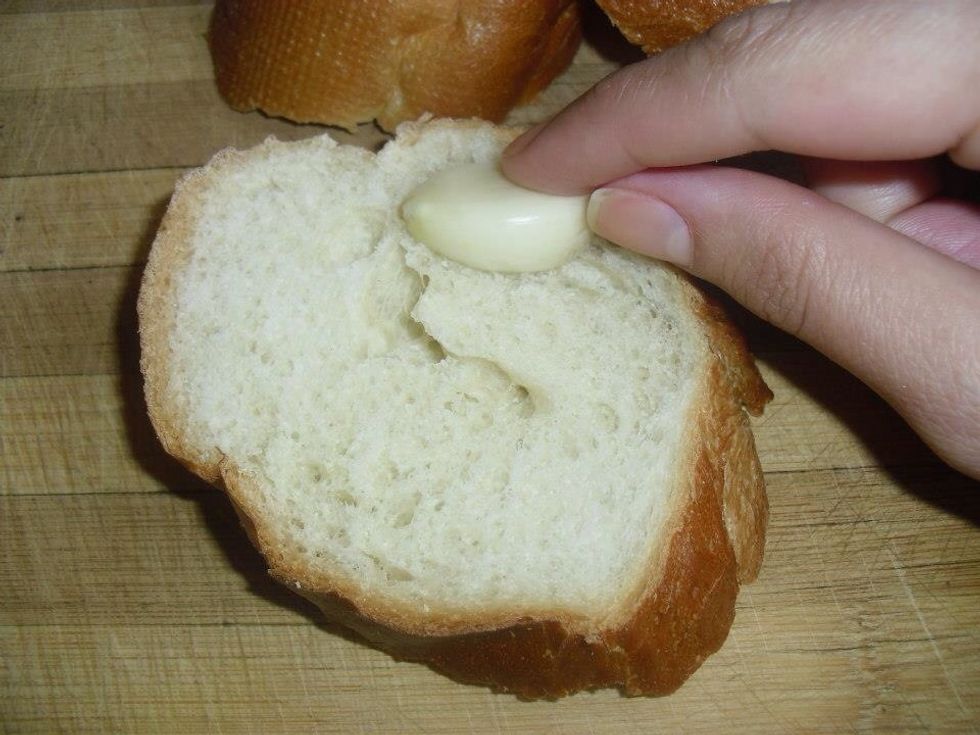 Rub the bread with the garlic slice .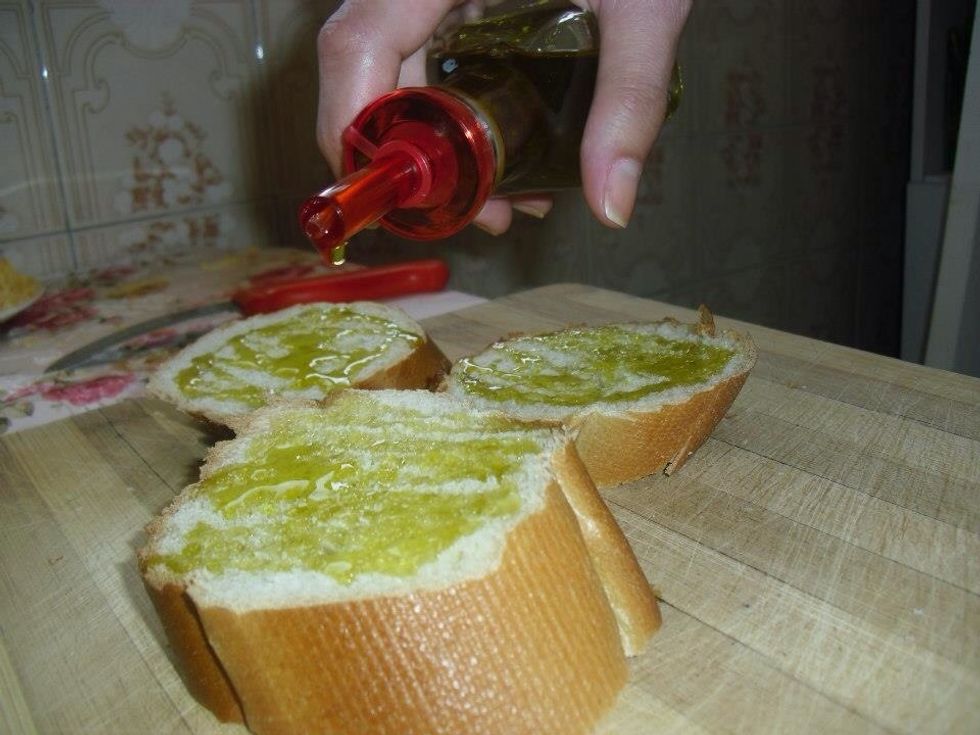 Spread a layer of extra version olive oil to each loaf slice .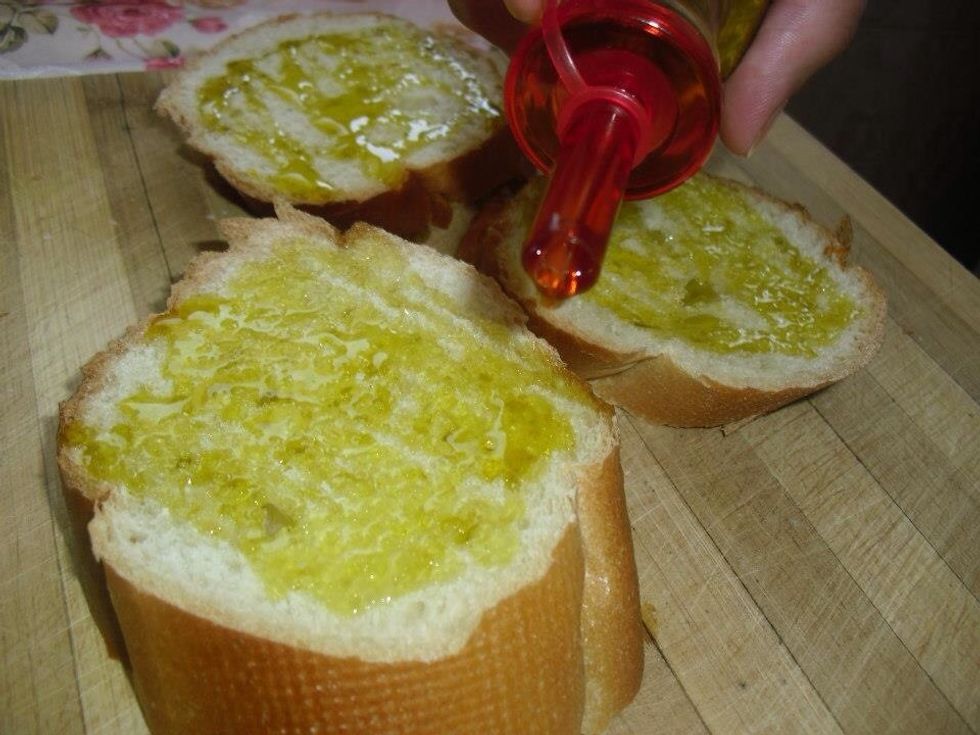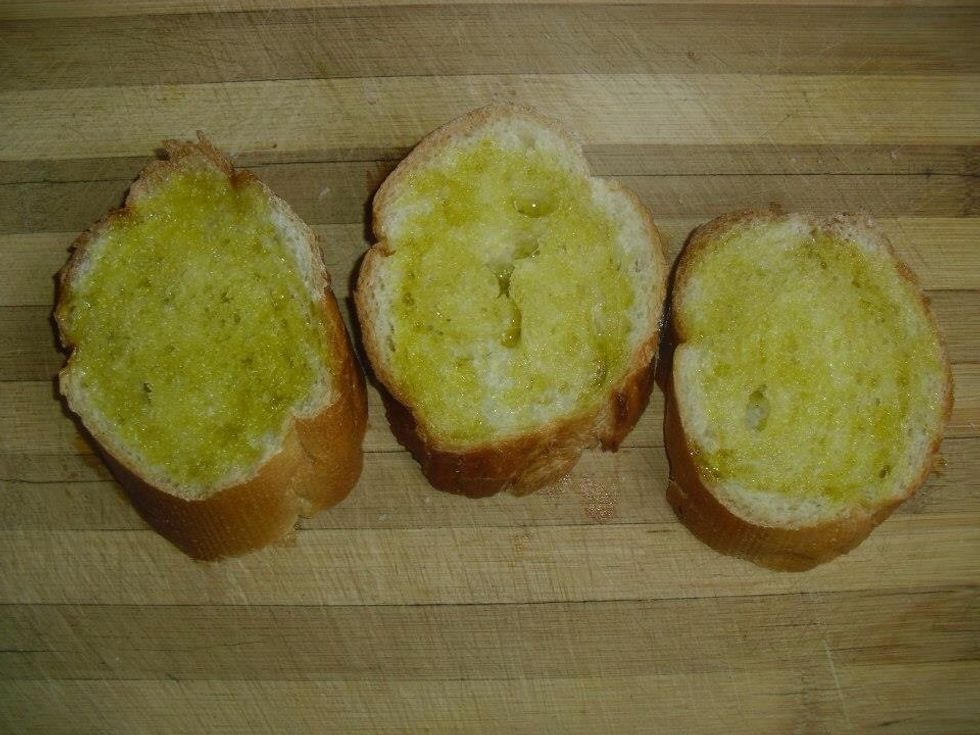 The garlic bread is now ready to enter the oven .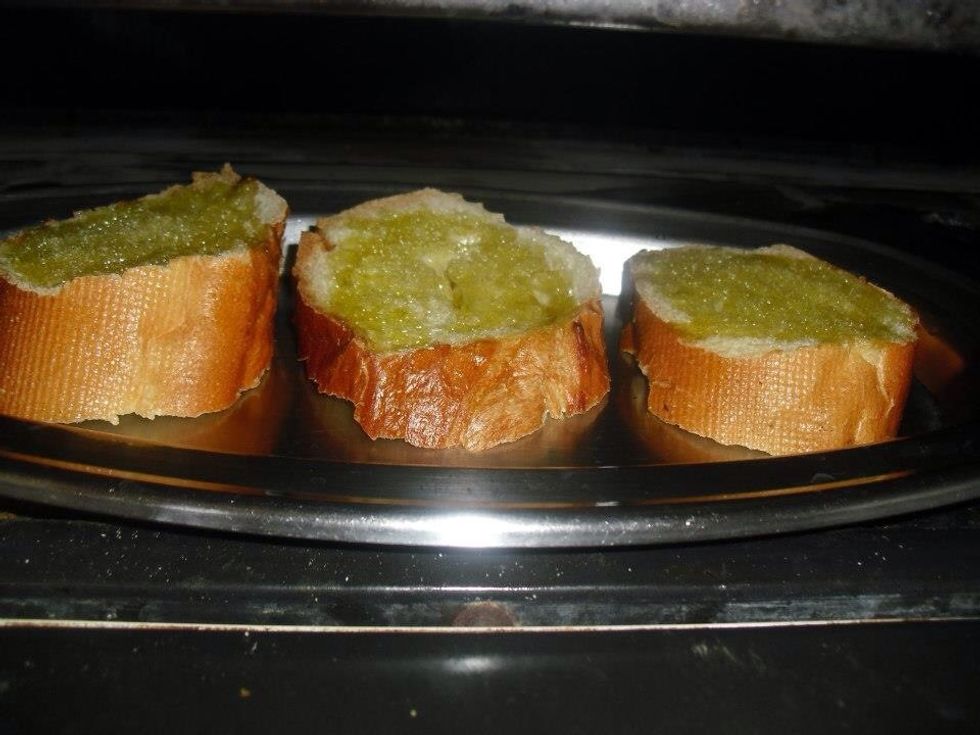 Bake the garlic bread for 8-10 minutes under 170 deg C.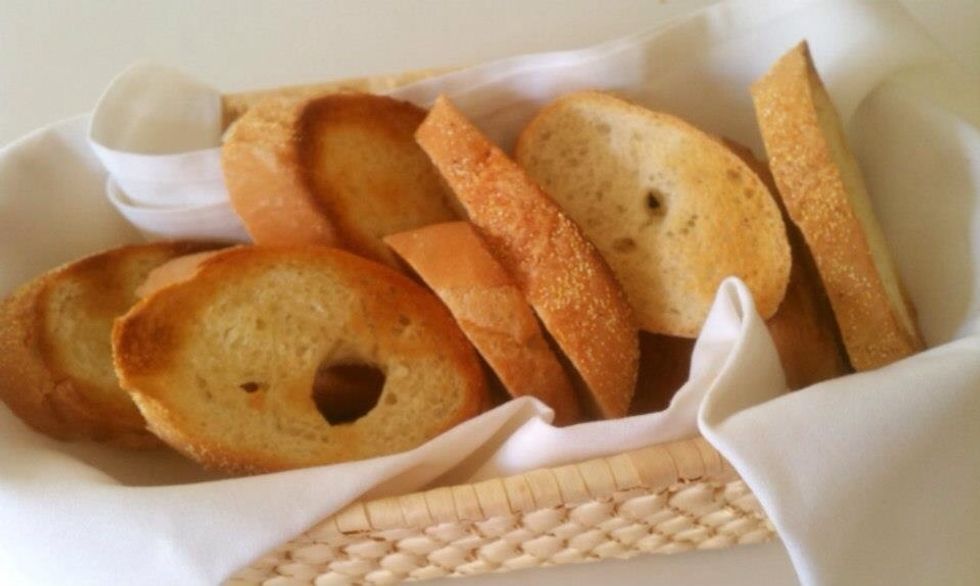 Serve hot with your favorite soup.
The creator of this guide has not included ingredients