How to make garlic and parsley stuffed drumsticks
Make Garlic and Parsley Stuffed Drumsticks
43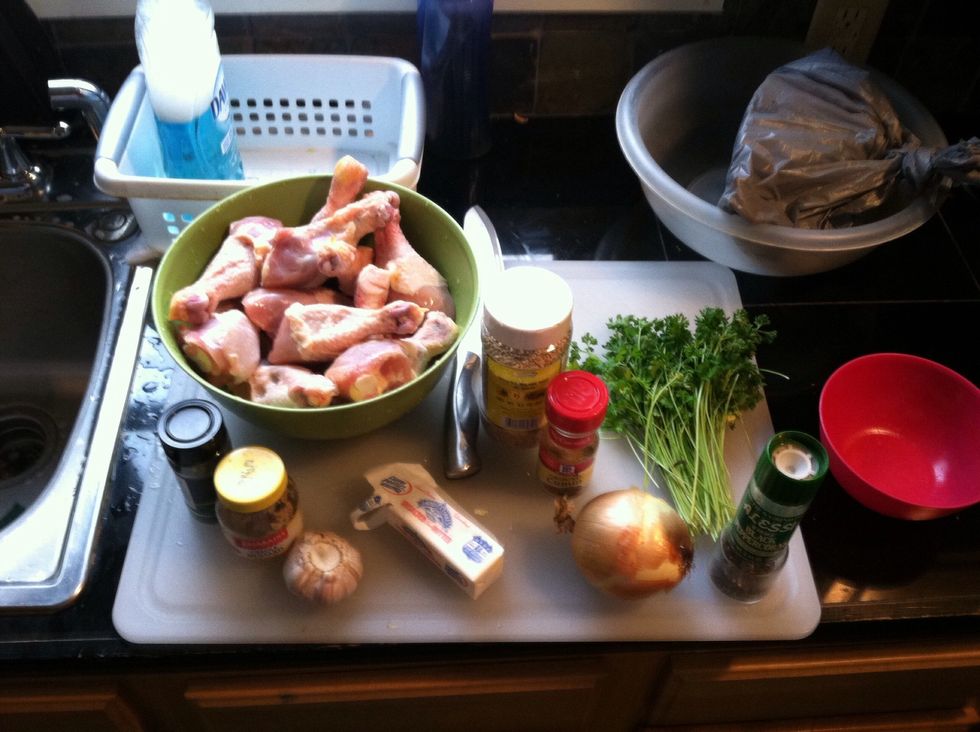 Here are my ingredients. Onion is irrelevant it just wanted to be part of the picture.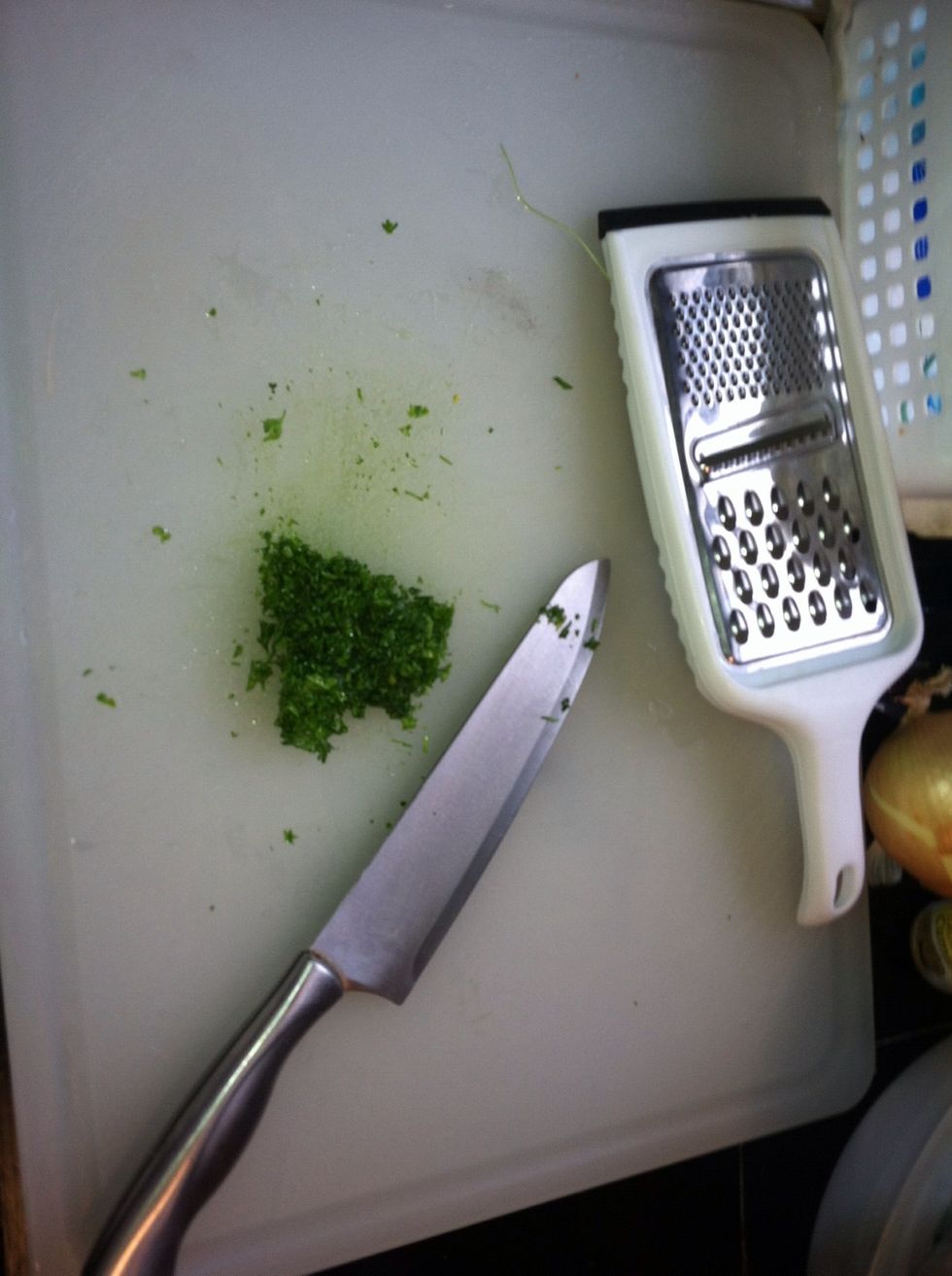 Chop about half a bouquet of parsley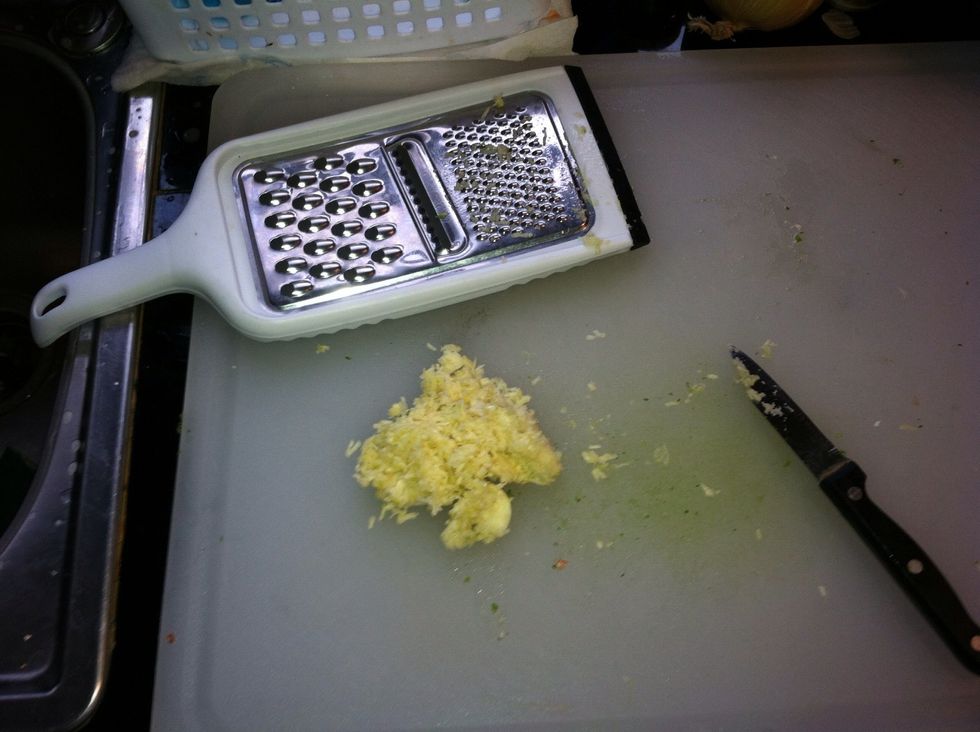 Use this for your garlic , it's better than hand chops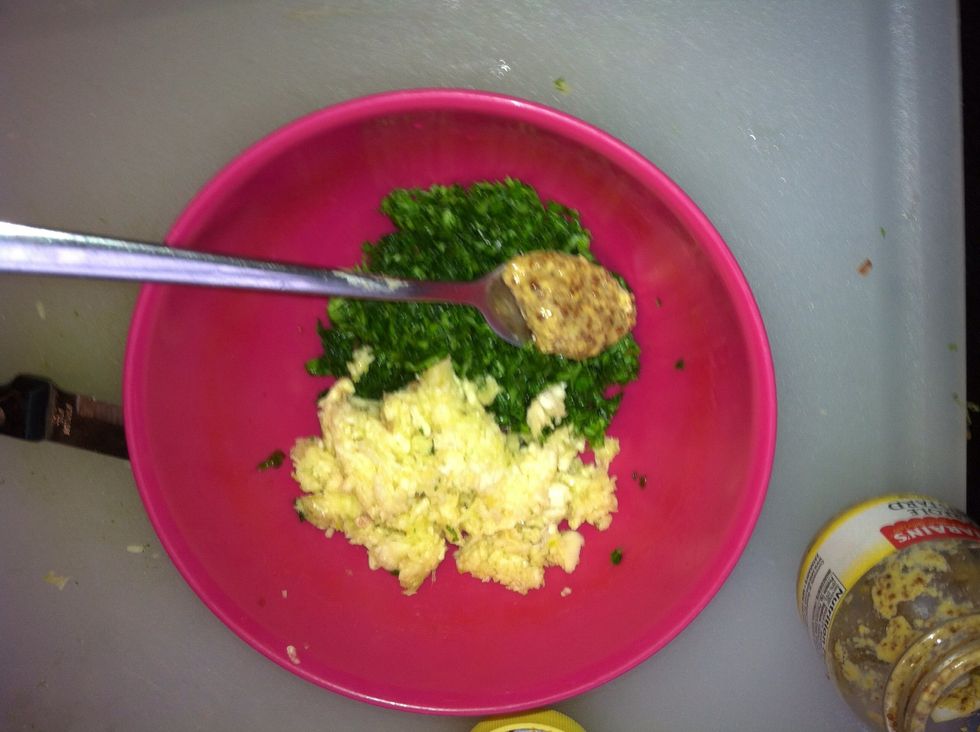 Add a tsp of creole mustard to the parsley and garlic
A pinch of cumin, tsp of sesame seeds and pepper
A Tablespoon of olive oil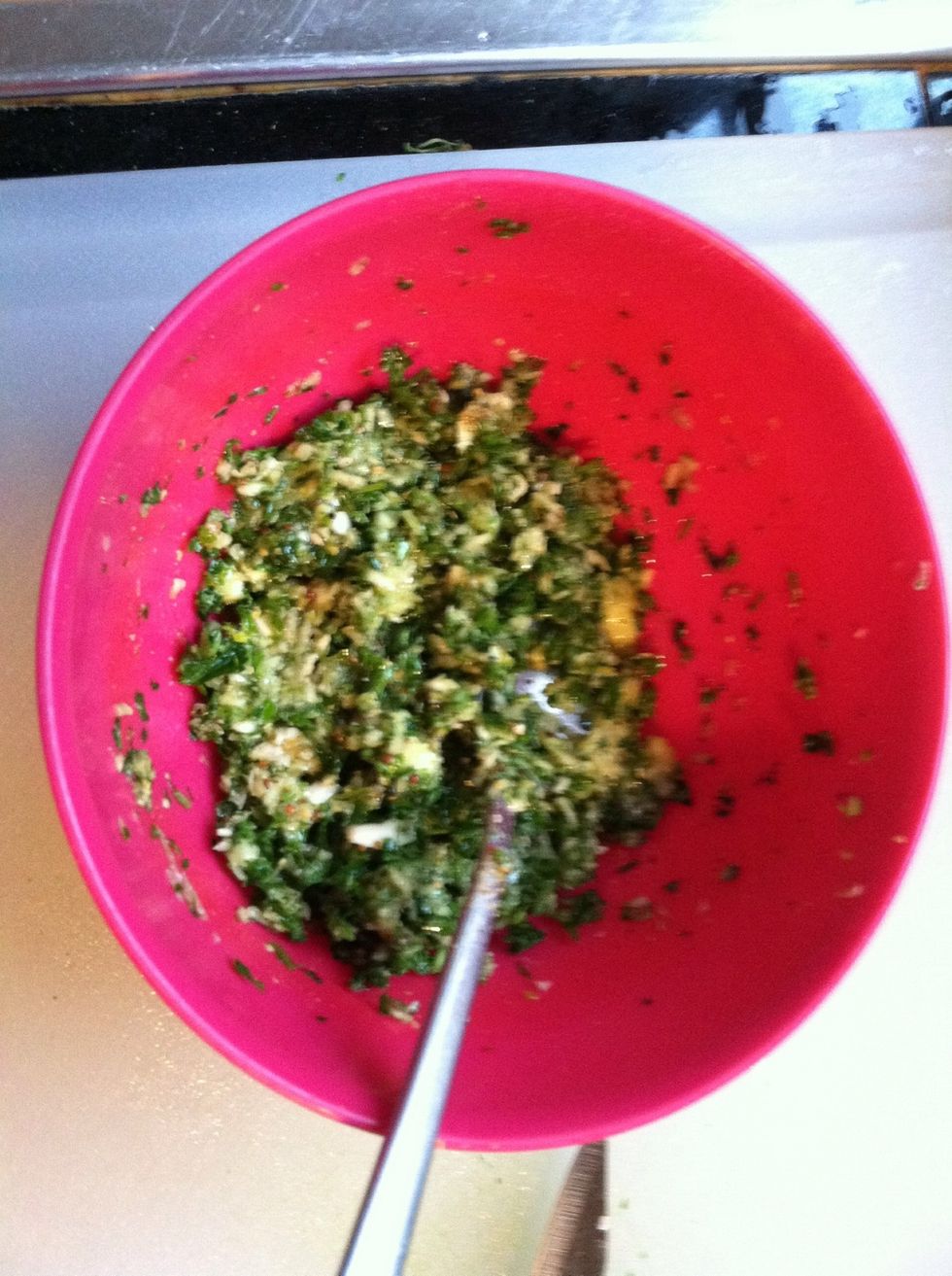 It should still have a dry texture to it
Now cut an opening were there is the most skin on the drumsticks. Use a tsp or your index finger to push into the opening.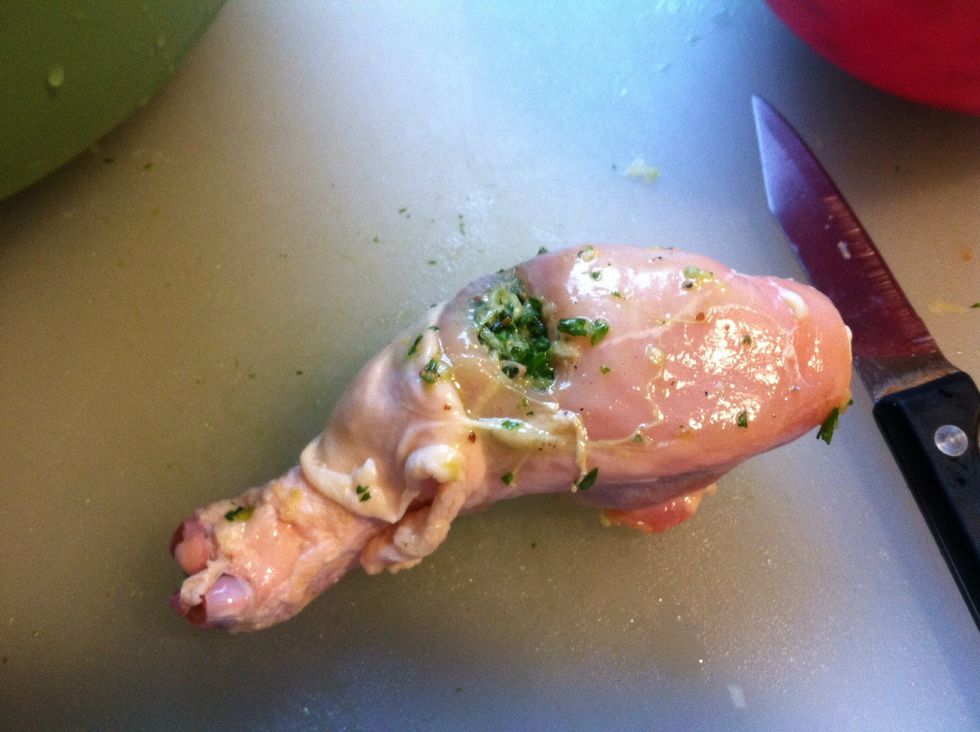 Stuff the opening with the garlic/parsley mixture, like so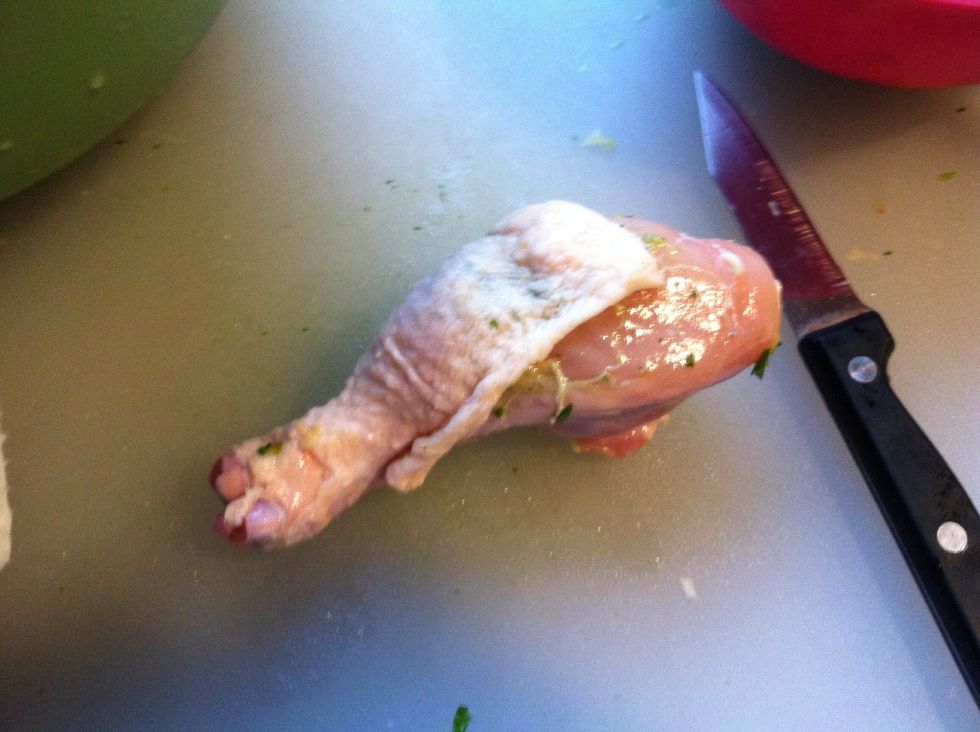 Put the skin back on stuff part lik so.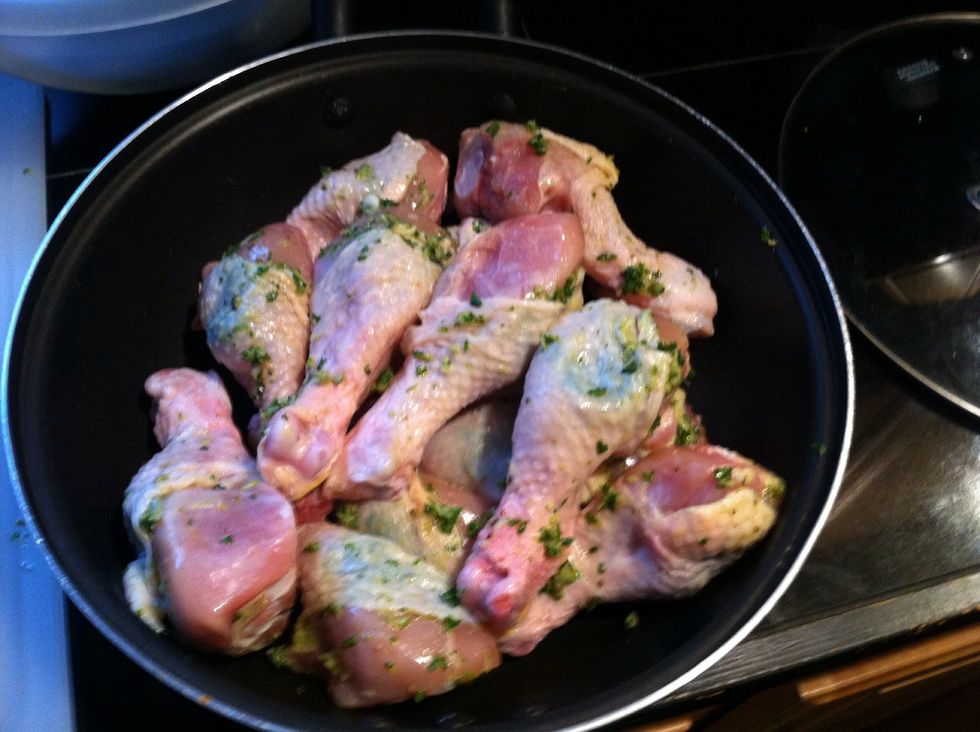 Repeat. You can use the extra mixture and just put it over the chicken.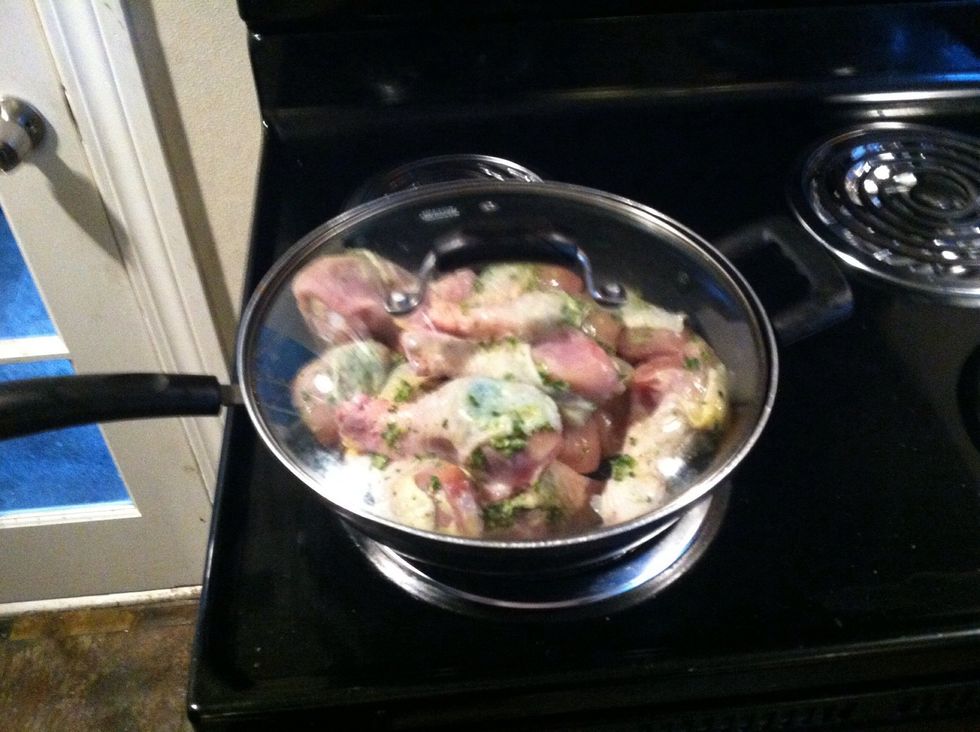 Cover it and put it on low fire for 20 minutes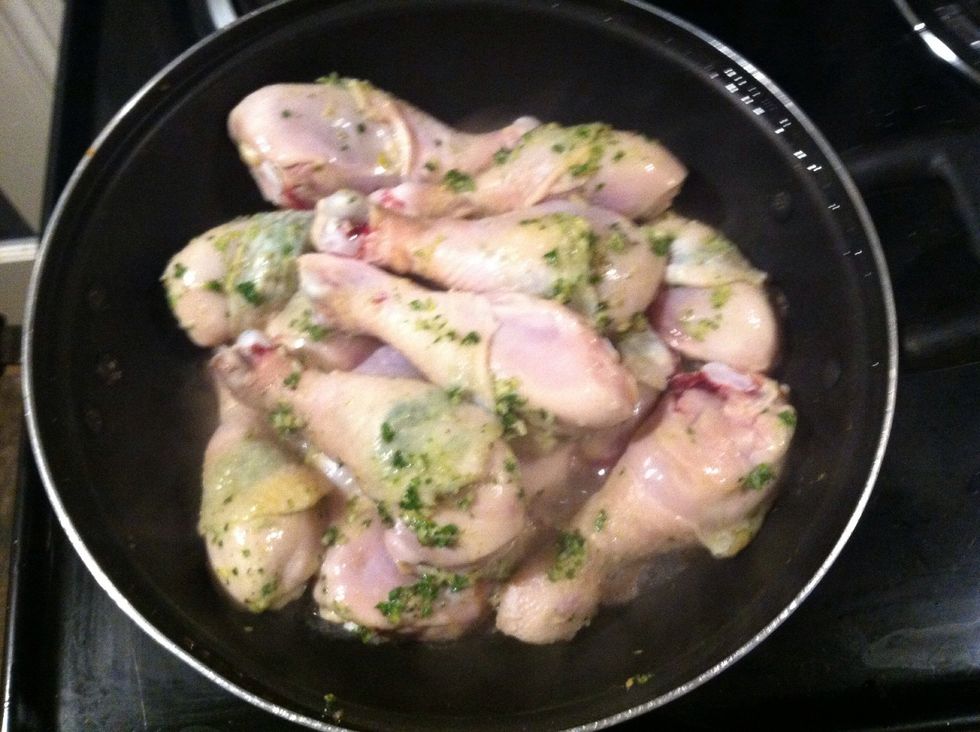 Now after the 20 minutes , the chicken isn't supposed to look like it's cooked just bleached.
Put the chicken into a bake pan and rub it with butter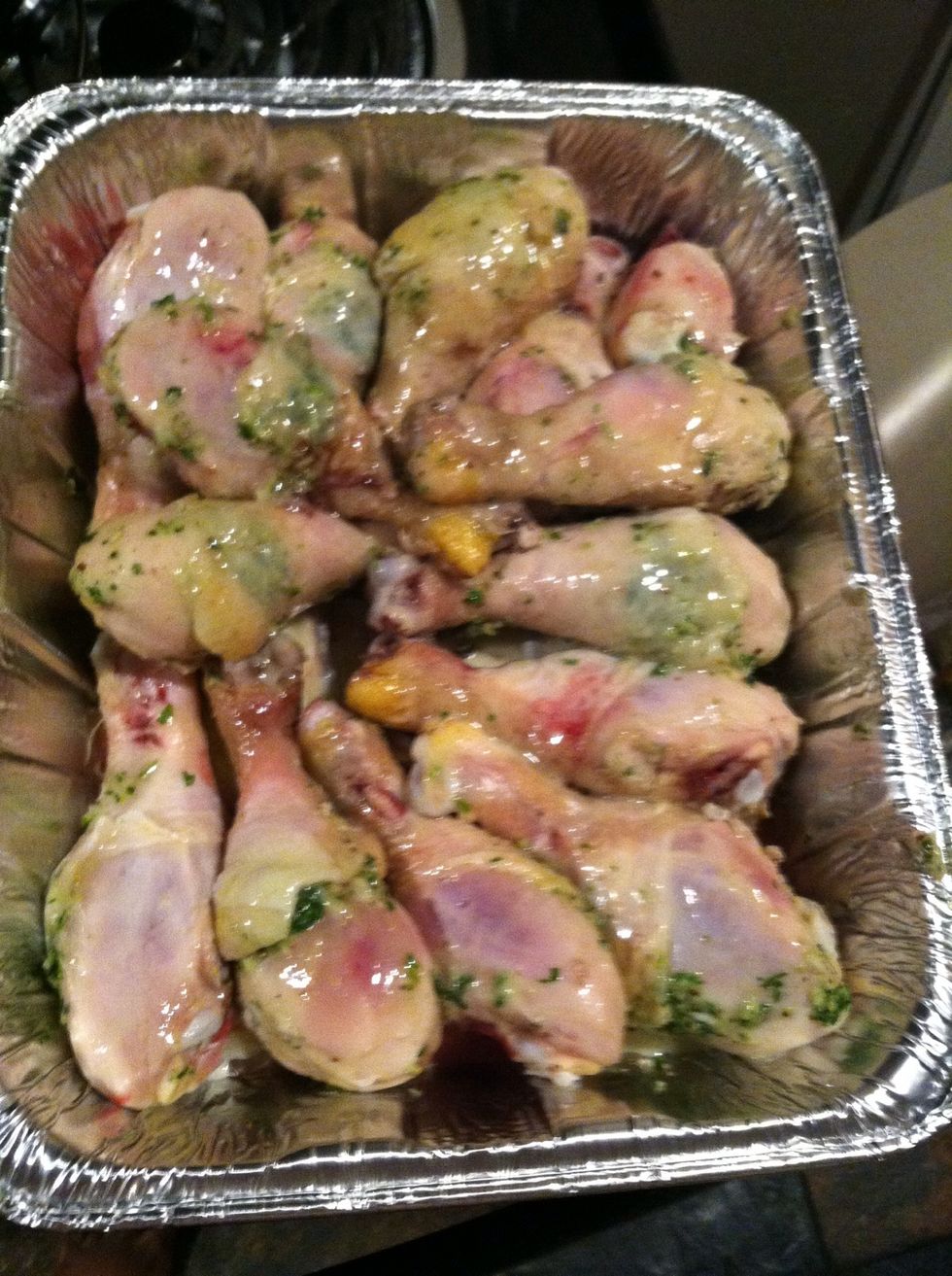 All shiny. Put your chicken on broil until it's golden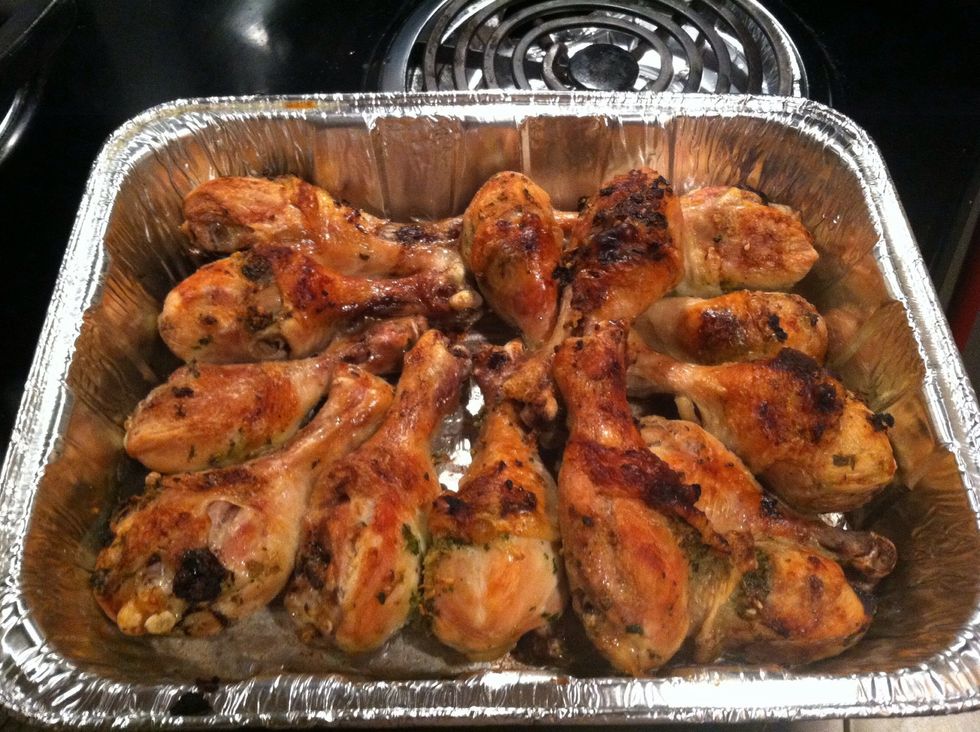 Like so, flip the chicken over and rub more butter .(you can melt your butter if you want)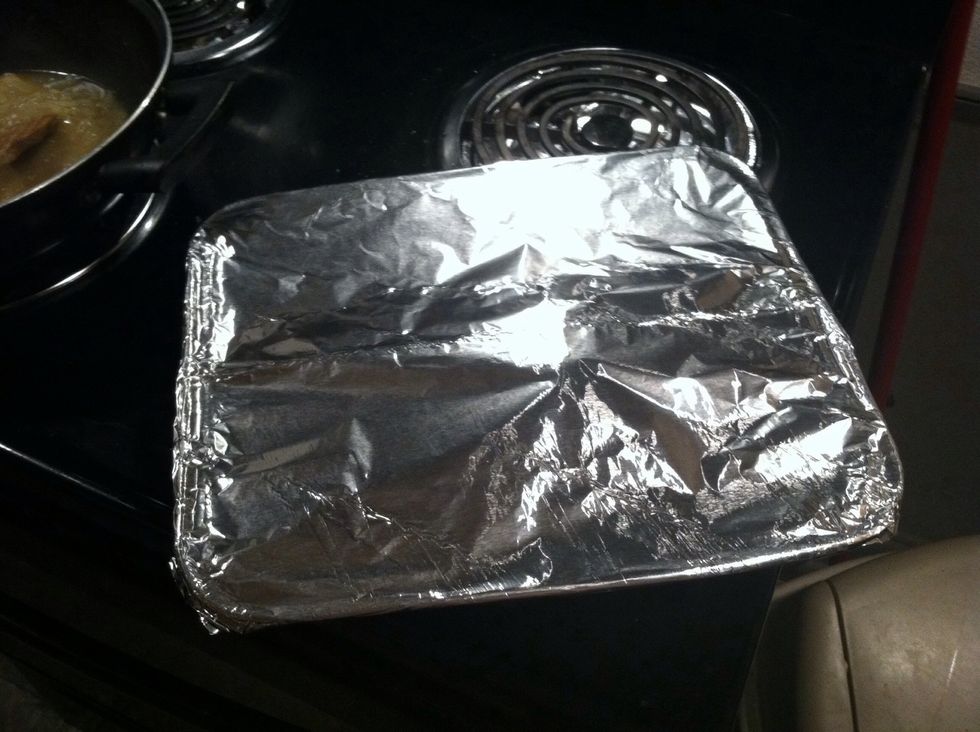 Cover the chicken and put it in the oven for 350 degrees for 15 minutes.
Here it is , all flavorful, moist and crispy.
Drumsticks
Garlic
Parsley
Butter
Olive oil
Creole mustard
Sesame seeds
Cumin
Geaux Nola'S504
I'm Kissi, I'm a broke culinary student who wants to show her inventions and gastronomic quirks I am From New Orleans ❤❤