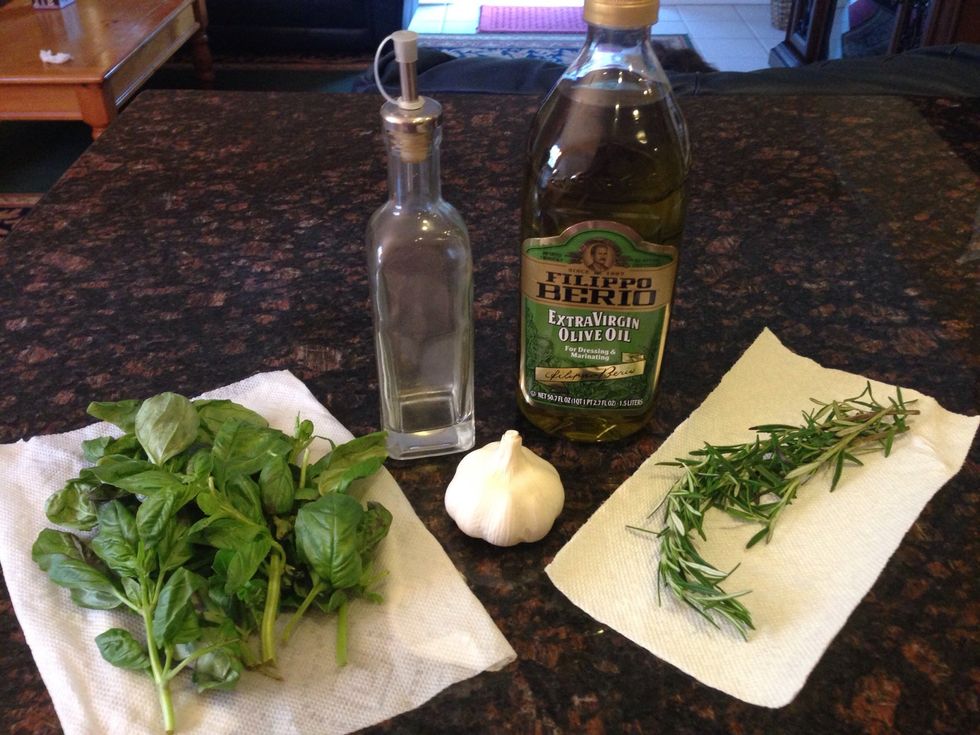 For the oil you'll need, olive oil, garlic, rosemary, basil, and a container to store it in. I found this one at Target, but you can use whatever you have as long as it can be sealed.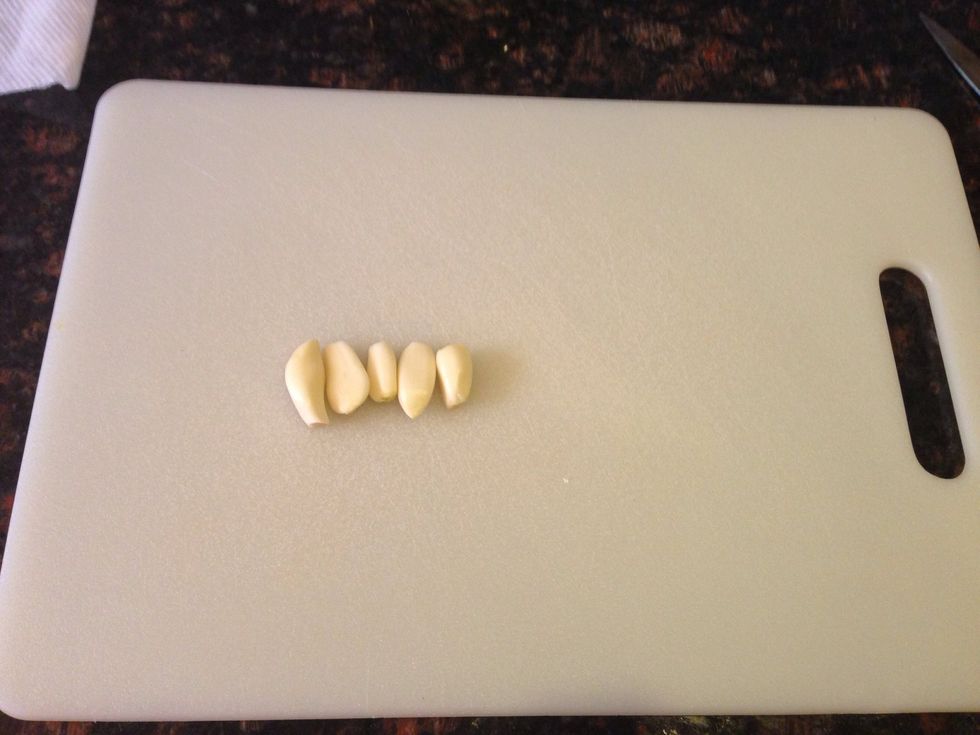 Start by adding 5 peeled cloves of garlic to your container.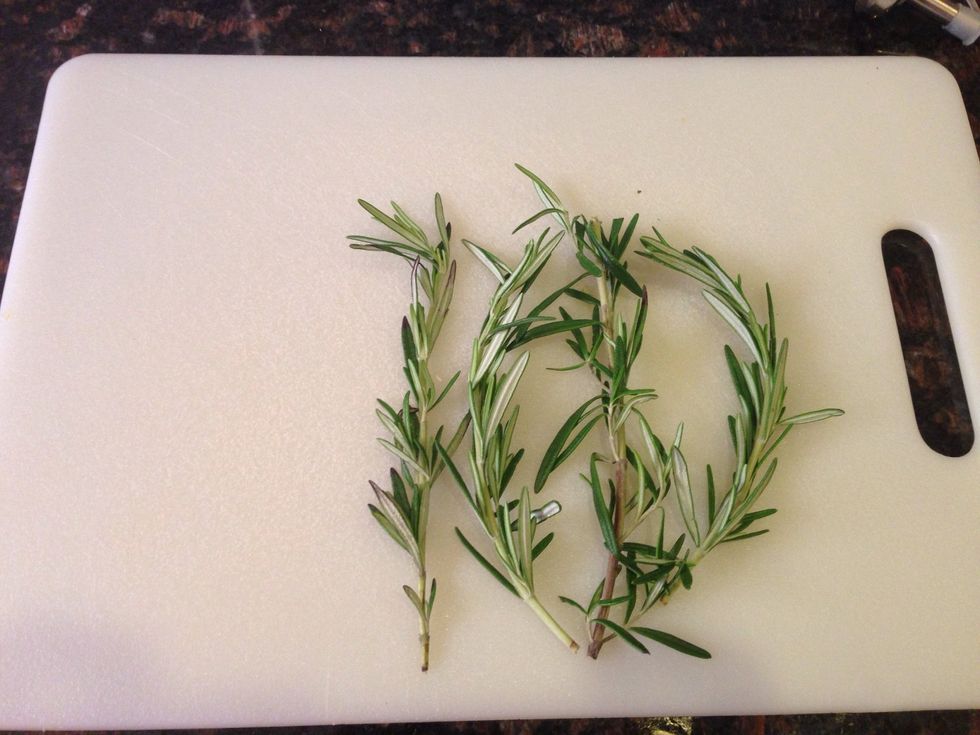 Next, add 4 sprigs of rosemary.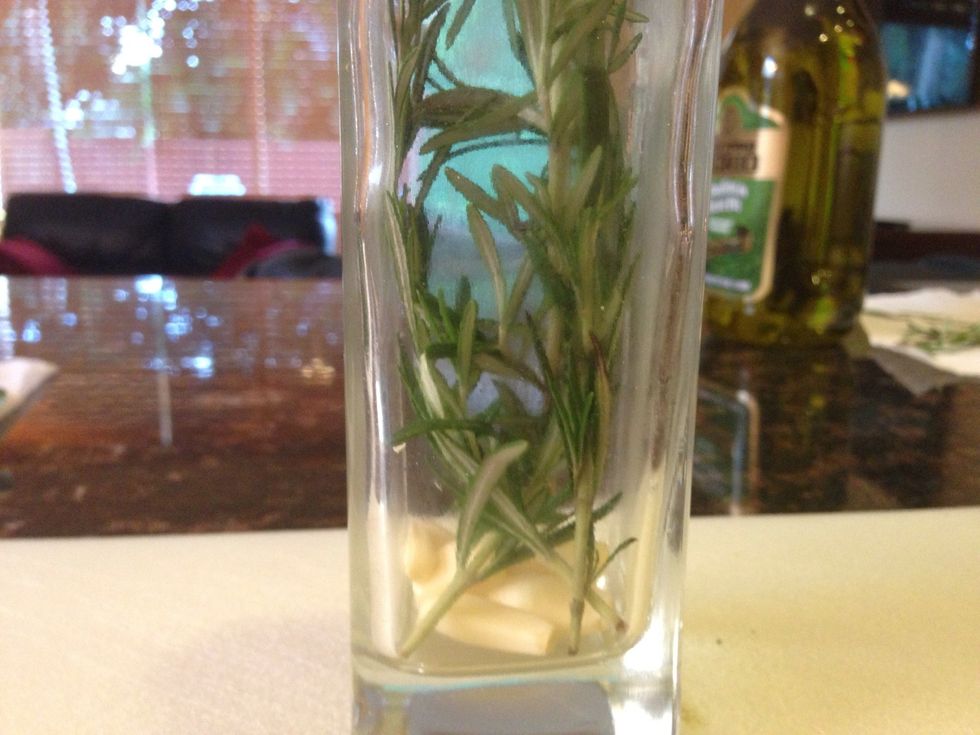 Looking good!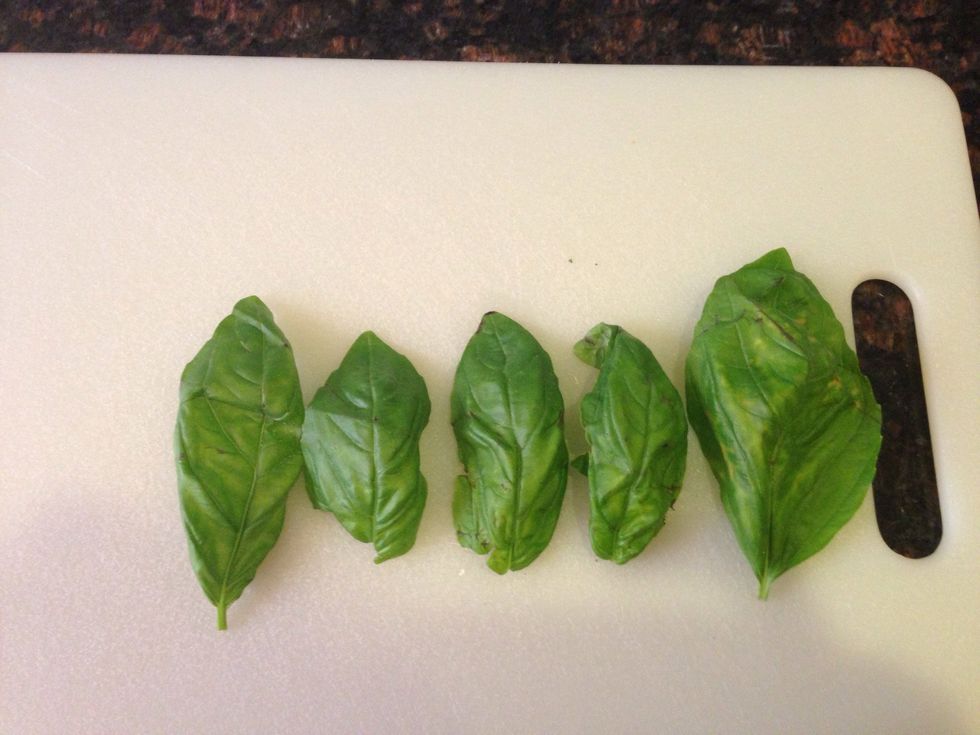 Next, add 5 basil leaves.
I find it helpful to roll the leaves into a tube so that they easily fit into the container.
Lastly, add in the olive oil. Within a day or two, the olive oil will be infused with the flavors of garlic and herbs. Try it with bread, on pasta, or wherever else you please! Keep refrigerated.
5.0 cloves of garlic, peeled
4.0 sprigs of rosemary
5.0 basil leaves
olive oil (amount varies on your container size)
a container for your oil