Tear off some leaves of ice berg lettuce. Preferably, use the the parts nearest the base of the stalk for support. The leafy parts can be wrapped around the contents. Rinse and drain the lettuce.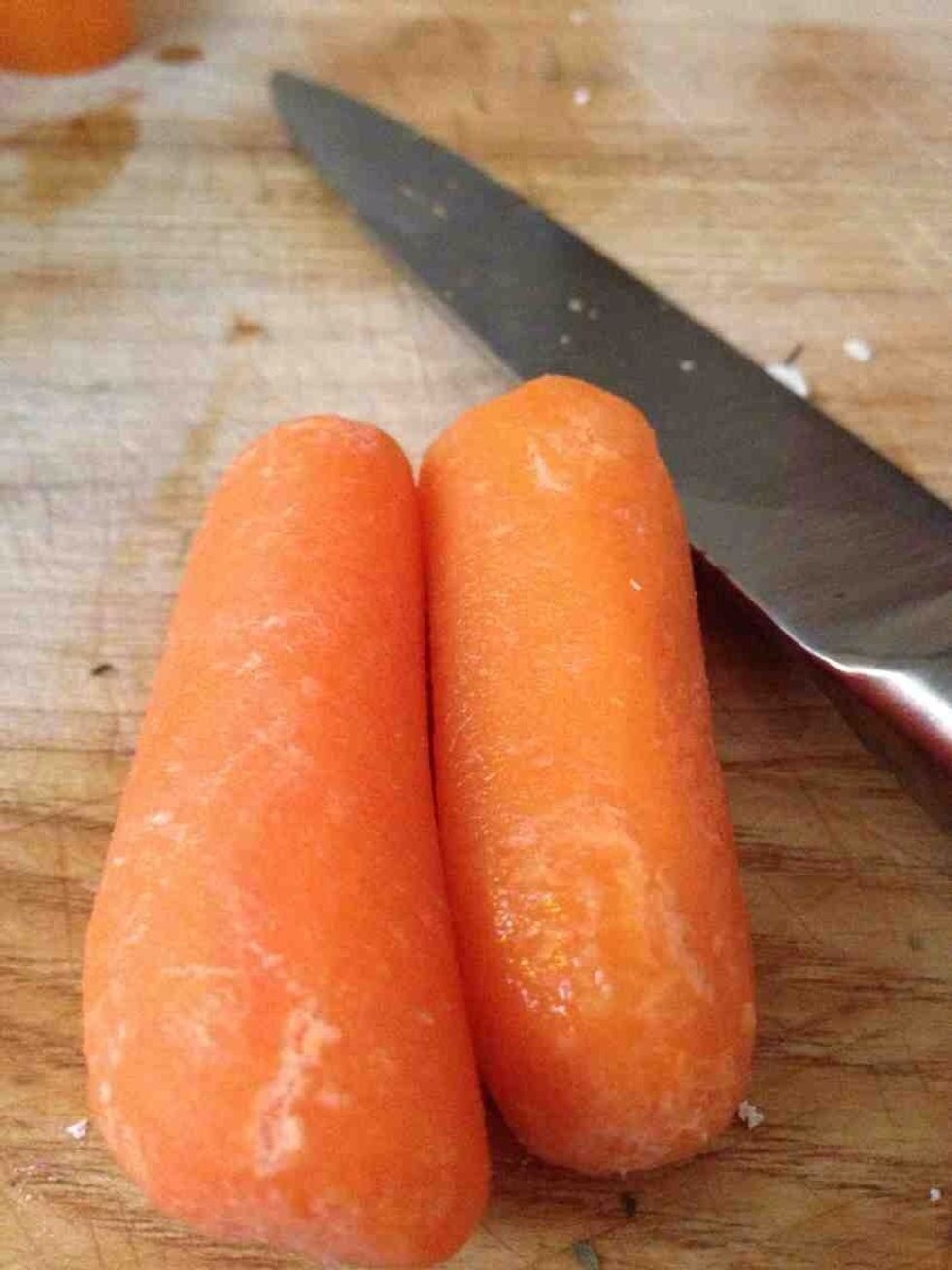 Carefully cut the baby carrots into quarters by length of carrot. See step four for visual cue.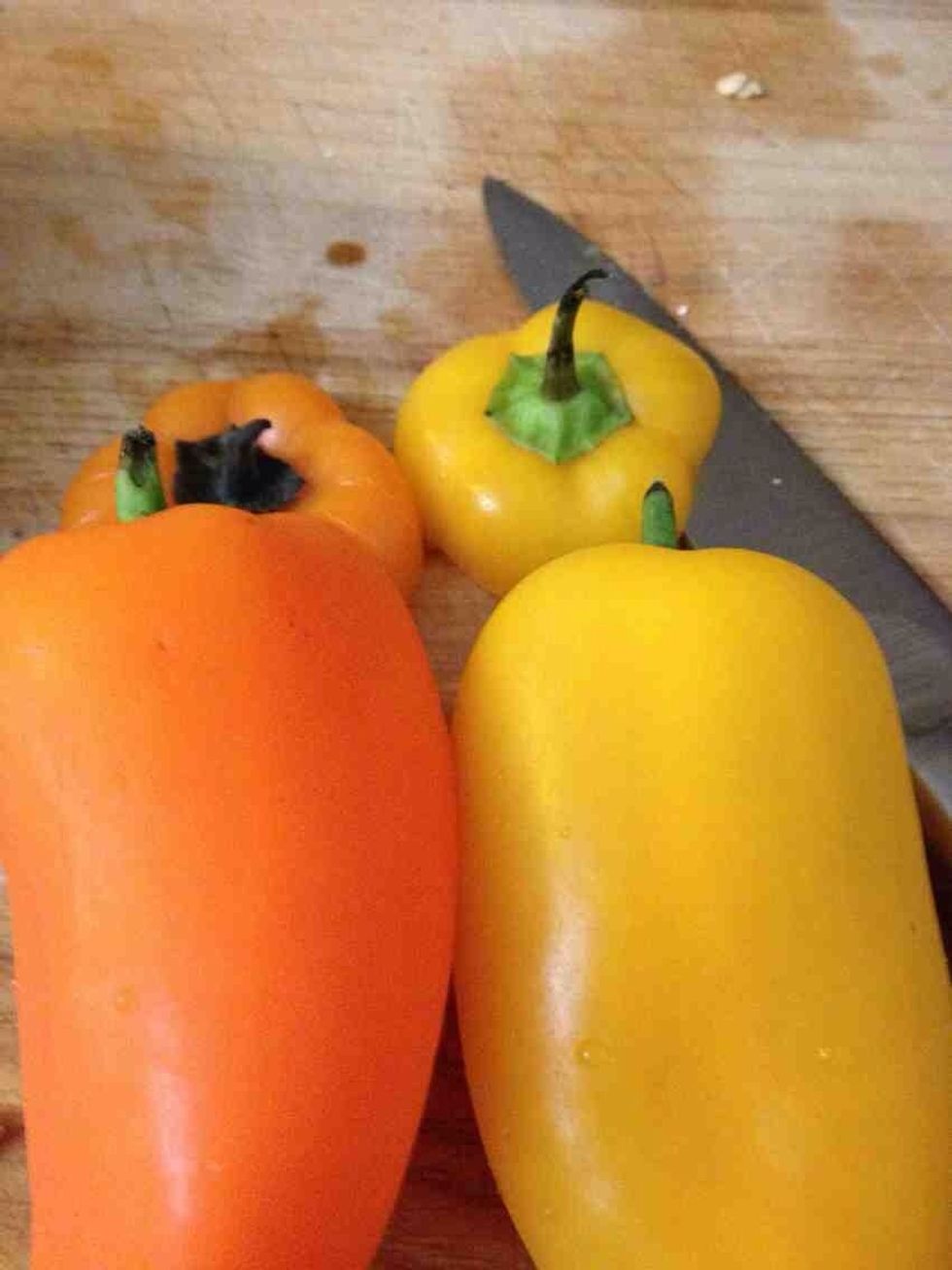 Begin cutting sweet peppers by slicing away the top and end. Remove seeds in the pepper by carefully slicing out the inner fibers. Rinse the pepper. Slice the peppers by width. See step four for cue.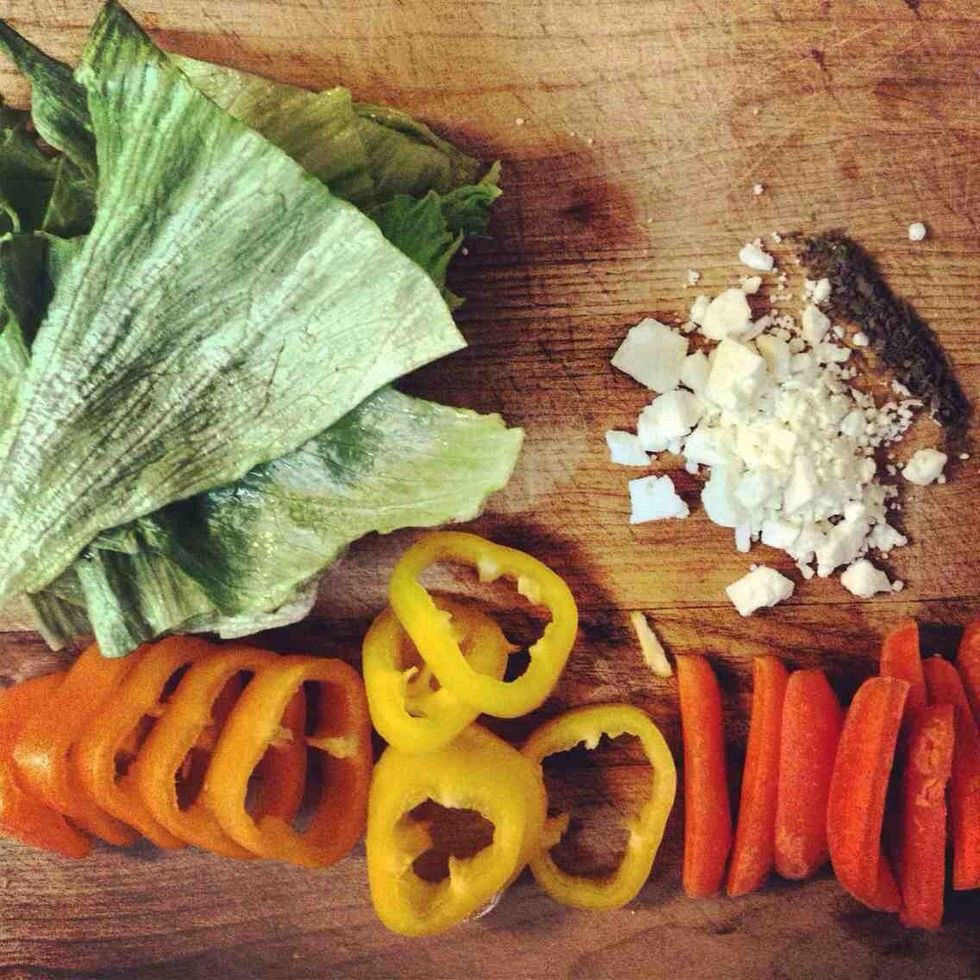 Your garden ingredients should look like this. The remaining ingredients (feta and cilantro) can be gathered for assembly.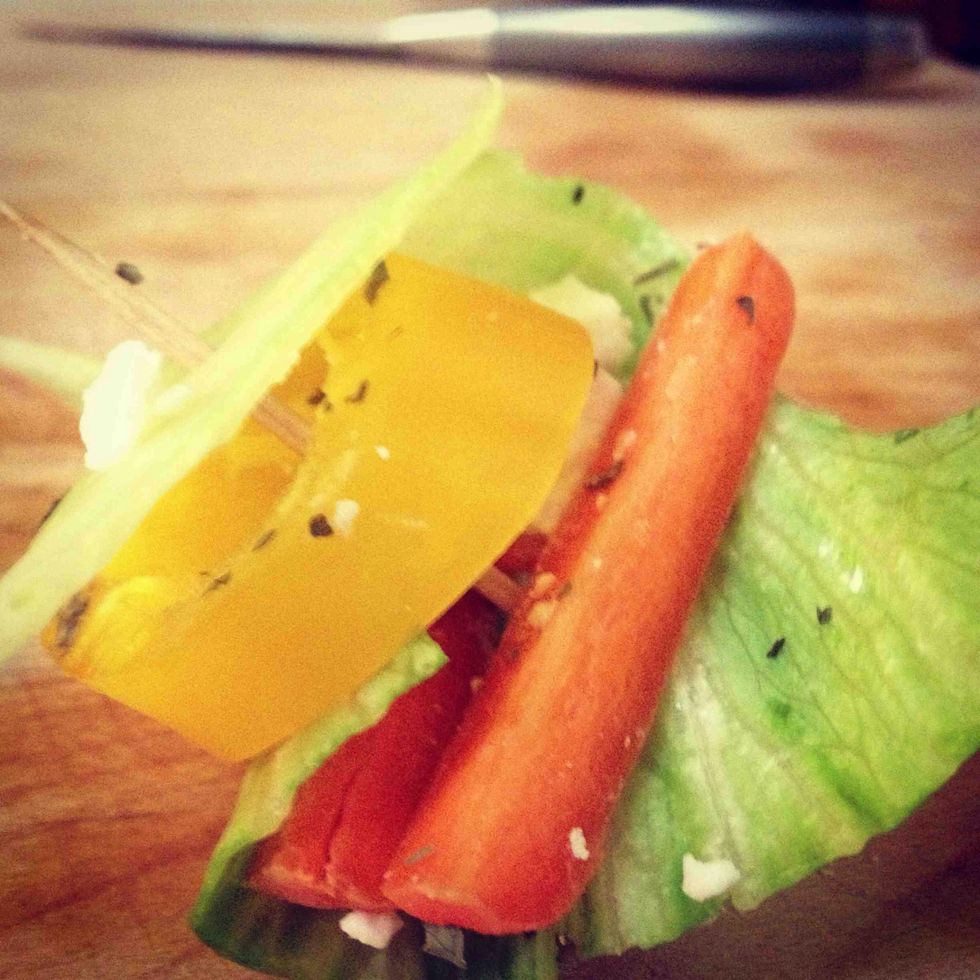 Lettuce first. Lay two carrot slices, leaving room for feta and cilantro in between. Stack a sweet pepper slice next. Pour a small amount of balsamic vinaigrette into center of pepper. Wrap lettuce.
An alternative is avoiding the wrapping and toothpick idea. Simply stack them according to the picture and serve.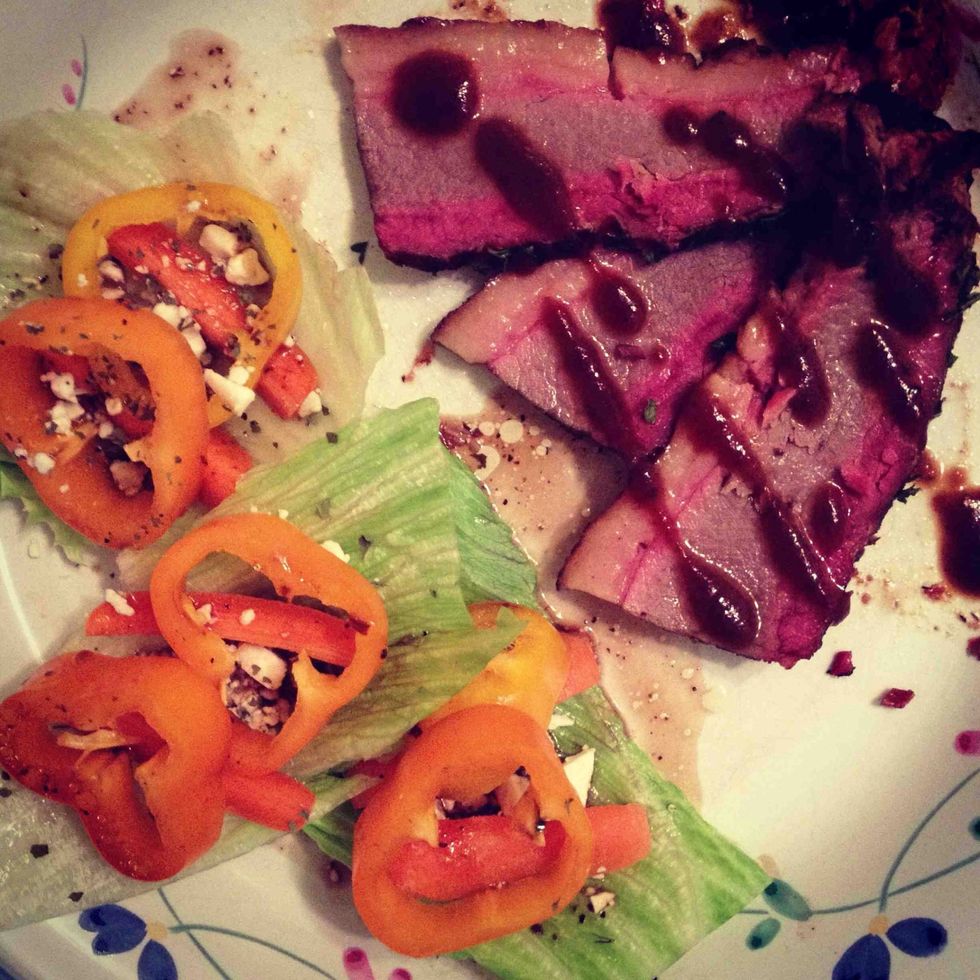 I enjoyed these with sliced smoked brisket. Hope you enjoy yours anyway you like!
1.0 Cutting board
1.0 Pairing knife
3.0 Sweet peppers
4.0 Baby carrots
1.0 Iceberg lettuce
3.0pch Cilantro
1/4c Feta cheese
1/2Tbsp Balsamic vinegar